This vehicle got away! Don't miss the next one by subscribing to the model:
Audi TT 8N
Audi TT (8N) 1.8T 225 - Sans Réserve
Adoré ou detesté, le TT de première génération ne laisse pas indifférent mais reste indéniablement une icône pour la marque aux anneaux et un véritable classique en devenir d'après nous. Cet exemplaire vendu sans réserve est l'occasion rêvée de vous faire votre propre opinion sur ce coupé qui déchaîne tant les passions. Benzin
Localisation
Chelles (77500), France
D'origine suisse, cette Audi TT a entièrement été révisée mécaniquement en décembre 2017 par le propriétaire actuel, un mécanicien de profession qui la possède depuis 14 ans. Il s'agit d'une seconde main. La voiture affiche actuellement 248.000 km, kilométrage que le vendeur estime juste et en rapport avec l'état général de la voiture.
A l'extérieur, ce coupé allemand retient sa peinture d'origine à l'exception de l'aile avant gauche, repeinte très récemment afin de corriger une rayure profonde. La peinture présente correctement au vu de son âge, mais comporte diverses marques d'usage et du temps à de multiples endroits (visibles sur les photos). Le pare-choc avant montre des marques de frottement et la calandre avant une petite cassure sous l'emblème. La malle arrière montre quelques traces de corrosion ayant causé des cloques de peinture. Les alignements de carrosserie sont très bons et les joints et plastiques extérieurs sont en bon état.
L'ouverture de la portière laisse apparaître un intérieur en cuir bleu sans déchirures ni trous, mais montrant des marques d'usage comme des nervures et une décoloration aux endroits de frottement. Les panneaux de porte et le tableau de bord sont quant à eux en bon état, ne présentant que de légères marques d'usure. Le volant trois branches est sans déchirures mais très patiné. L'instrumentation de bord est dite fonctionner normalement, de même pour tous les équipements notamment les sièges chauffants optionnels. L'autoradio est celui d'origine avec chargeur 6 CD et audio Bose.
Le 4 cylindres 1.8l turbo est d'origine et développait 225 cv à sa sortie d'usine. Le propriétaire indique avoir correctement entrenu la voiture tout au long de sa vie. Tous les fluides et filtres ont moins de 6 mois (y compris boîte et pont), de même pour les bougies. La distribution à été faite à 180.000 km. Le débitmètre, les sondes lambdas, bobines d'allumages, et les capteurs de température d'eau ont été remplacés. Les durites de turbos ont quant à elles été intégralement remplacées par leur équivalent de marque Forge. Une descente du turbo en acier inoxydable faite sur mesure par le préparateur Belge reconnu BFR Exhaust a été installée. Toujours au niveau des modifications, la voiture est équipée d'une ligne d'échappement Miltek (intermédiaire et silencieux, la ligne d'origine étant elle aussi fournie). Le moteur tourne parfaitement, avec un ralenti stable et des montées en régime franches. La boîte manuelle 6 rapports fonctionne normalement, et verrouille bien sur tous les rapports.
La voiture est équipée de ses jantes d'origine en état esthétique moyen, mais non voilées. Les 4 pneus hiver Continental actuellement montés ont moins de 1000km. Le vendeur indique que le comportement est sain et qu'aucun défaut ni bruit anormal n'est à signaler. La voiture freine correctement et les garnitures sont bonnes.
Le contrôle technique a été effectué et ne signale pas de défaut. Le vendeur est un particulier se situant en France à Chelles (77500) et celui-ci accepte les visites pendant la vente.
La voiture est vendue sans prix de réserve.
Vidéo de présentation
Informations sur les enchères
Dates
Date d'ouverture des enchères : Mardi 13 mars 09:30
Date de fin des enchères : Jeudi 22 mars 21:30
Déroulement des enchères
Une carte bancaire est nécessaire pour enchérir bien que rien ne soit prélevé. Les enchères montent immédiatement au montant renseigné.
Note : Toute nouvelle enchère passée dans les 2 dernière minutes repousse le compteur de 2 minutes supplémentaires ("anti-sniping").
Paiement
À la fin de l'enchère : Le gagnant est prélevé automatiquement des frais de vente de 3% TTC du prix final par carte bancaire (minimum 150€ TTC).
Dans les 15 jours suivants : Le gagnant doit régler le prix de vente au vendeur. Le paiement sécurisé par Paycar est gratuit pour les acheteurs Benzin. L'acheteur est libre d'utiliser un autre moyen de paiement si le vendeur l'accepte.
Livraison
En l'absence d'indication contraire, l'acheteur est tenu de récupérer le véhicule chez le vendeur. Benzin est en mesure de vous proposer un service de livraison optionnel, nous contacter.
Garantie "Sans Surprises"
Si vous optez pour le paiement par Paycar, Benzin est en mesure d'annuler la transaction et vous rembourser les frais de vente si le véhicule présente une anomalie majeure non signalée dans l'annonce à livraison. Voir Conditions.
Auction information
Gallery
Seller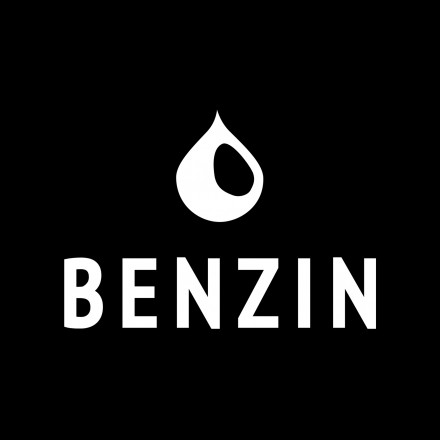 Benzin
About this vehicule
Photo Pack

Photo PackThis vehicle received a professional photo shoot
Model page
Audi
Audi TT 8N
Sold to JP Buz
Newsletter
One email per week so you don't miss anything
Currently on Benzin
More on Benzin