Our listing options
Benzin allows you to sell your vehicle at the best price, without effort, in 10 days. Fill the form now to be contacted by our team.

Classic
The essential tools for a successful auction
Dedicated sales expert
Custom listing
Listing promoted across ou network
Secured payment using an escrow account (eligible vehicles)
Listing price from 19€ incl. VAT
Free request
Start here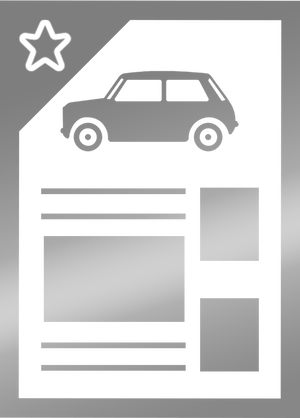 Premium
The Classic services plus :
Pro photos at your place
Photo editing
Listing price from 149€ TTC
Free request
Start here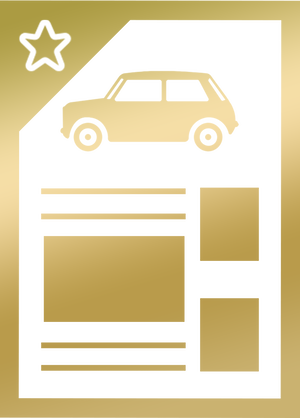 Expert
All the Premium services with :
Expert report conducted by an independent expert
Listing price from 299€ incl. VAT
Free request
Start here

Collection
Do you have several vehicles for sale ? Benzin is the best way to sell large collections of vehicles, whether it is about inheritances, liquidations or simply because you want to make room. No logistics, low fees and an optimized presentation to enhance the valuation of your collection.
If you'd like to know more about how it works, read our
FAQ
Our prices
When your vehicle is listed
19€ incl. VAT for the standard listing 149€ TTC if you choose the Premium listing with pro photos
If your vehicle is sold
3% excl. VAT (3.6% incl. VAT) on the final price with a minimum of €150 excl. VAT (€180 incl. VAT) and a maximum of €3,000 excl. VAT (€3,600 incl. VAT)
Why you should sell on Benzin

Get the best price
Thanks to our detailed listing, visibility reach all around Europe and auction system, you will get the best price for your vehicle.

Save time
If you follow our recommendations, your vehicle is sold within 10 days. Forget the ghost buyers you traditionally get on other platforms.

Forget about logistics
Your vehicle stays by your side during the sale and we organize transport all over Europe for the buyer.

Secure your sale
Bidders are verified using their credit card and are charged at the end of the auction. You are then certain to get real and serious buyers. Payment is fully secured using an escrow account (eligible vehicles).
Sold on Benzin
Among more than 1200 other vehicles