This vehicle got away! Don't miss the next one by subscribing to the model:
Datsun Fairlady
Datsun 280Z - 1978
Secure Payment
Z for Zportif. Japanese answer to the Italian and German coupes of the 70's, the Datsun 240Z was immediately a great success. Europe will never have the chance to know its evolution reserved for the USA: the 280Z. More powerful, better equipped, this car has nevertheless crossed time and the Atlantic to make up for lost time. Don't miss it.

Benzin
Mileage
15,700 miles (5 digit counter)
Location
Germany, Neuhofen
Delivery
Possible in addition.
Presentation
This 1978 Datsun 280Z of American origin has 15,700 miles (5 digit counter). The seller states that the car is in good overall condition, has a valid Polish MOT and has had recent service charges.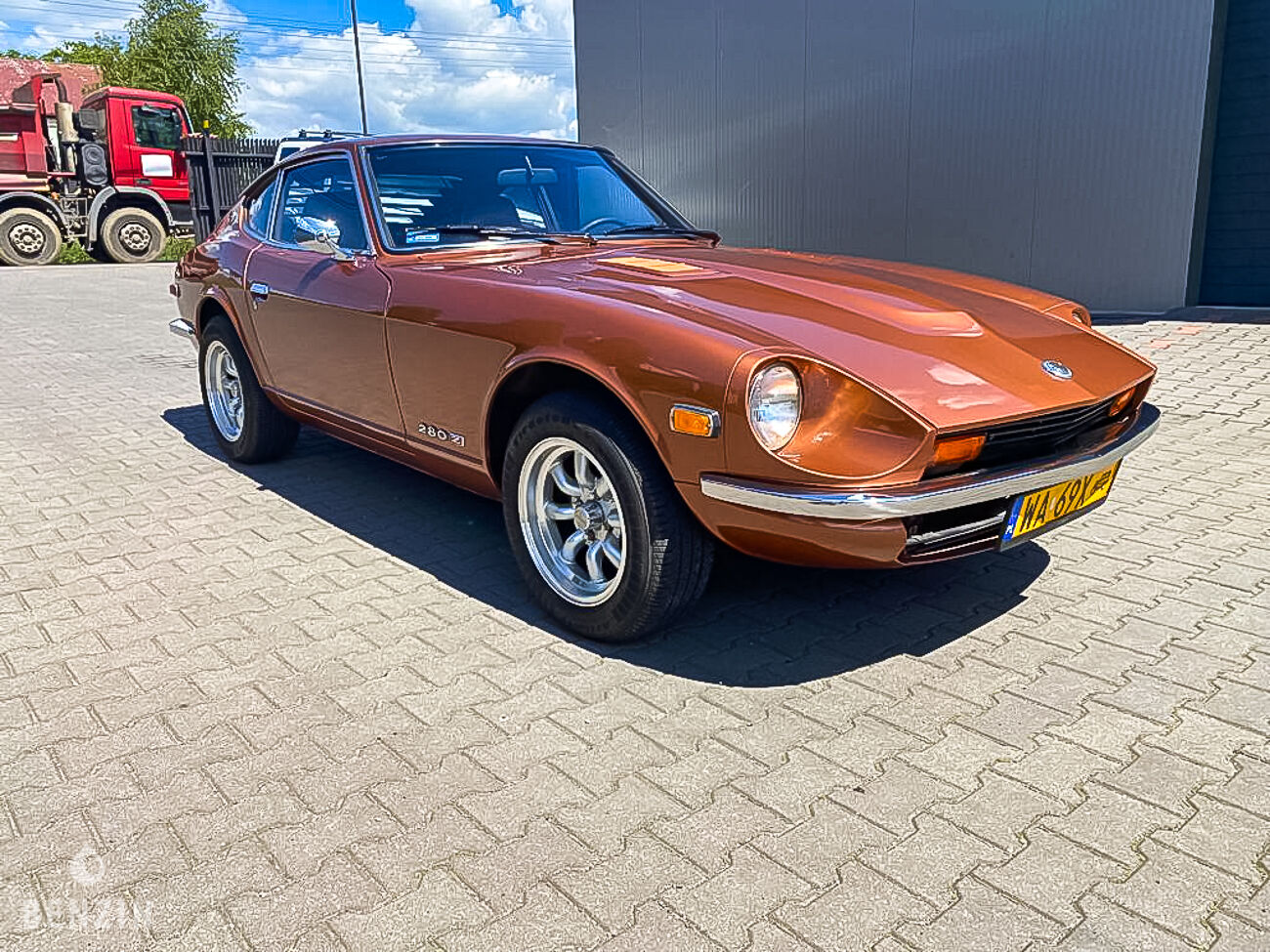 On the outside, the car is in good condition. The paint in its bronze color has only a few visible defects in the gallery. The seller indicates that the car was repainted in the USA several years ago. When it arrived in Europe, the bumpers were changed for the European ones. Pictures of the underbody are available in the gallery.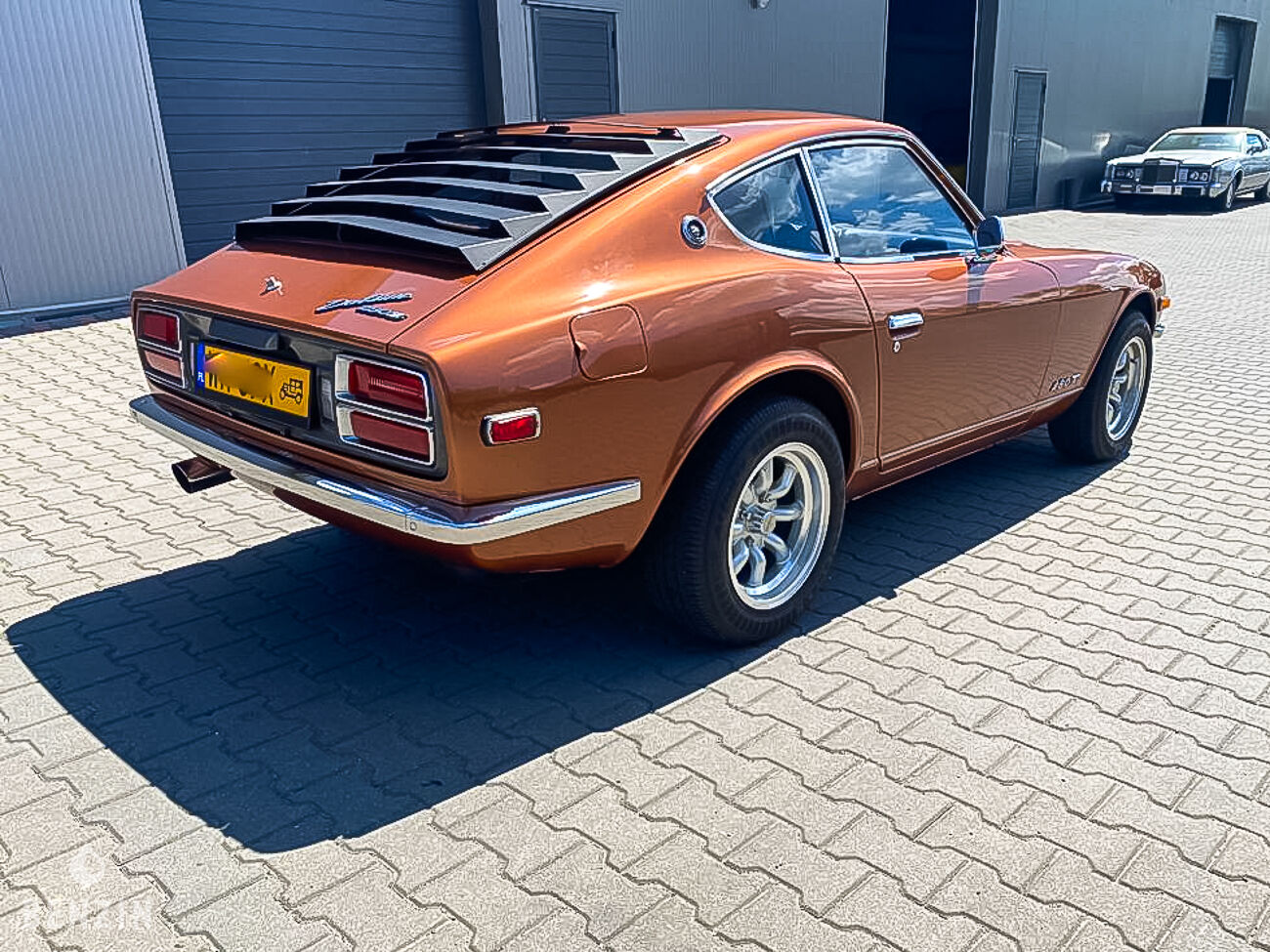 The interior is in good condition. The seller states that it is in original condition. The brown leather upholstery has no tears or holes but shows light wear. The steering wheel and dashboard are in good condition. The on-board instrumentation and electrical equipment are working normally. This 280Z is equipped with air conditioning, and a 5 speed gearbox (factory option).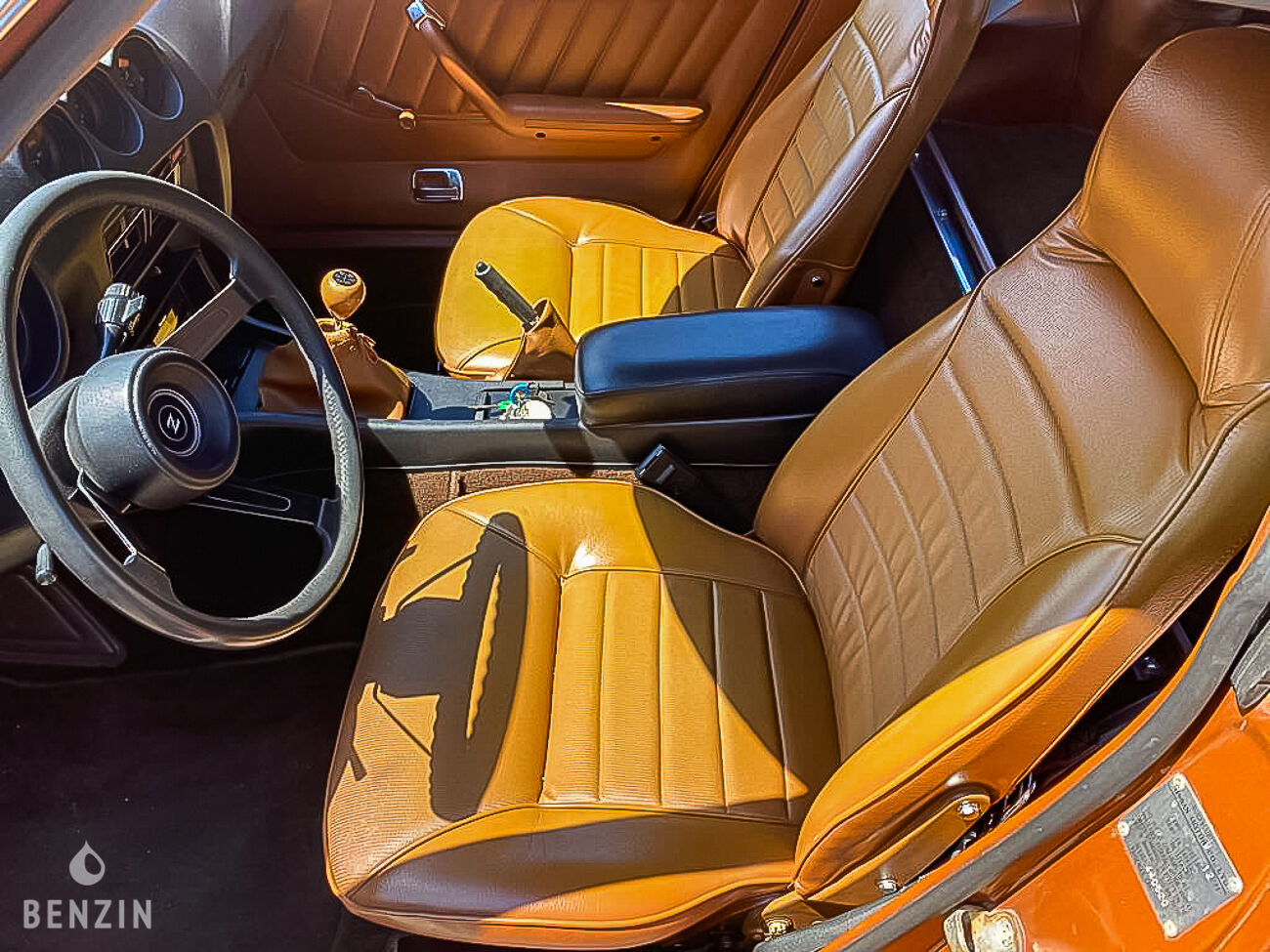 The 2.8-liter 6-cylinder developed 173 hp when it left the factory. The seller indicates that the mechanics work normally as well as the 5-speed manual transmission. Recently, it has benefited from a change of spark plugs and cables and an engine oil change.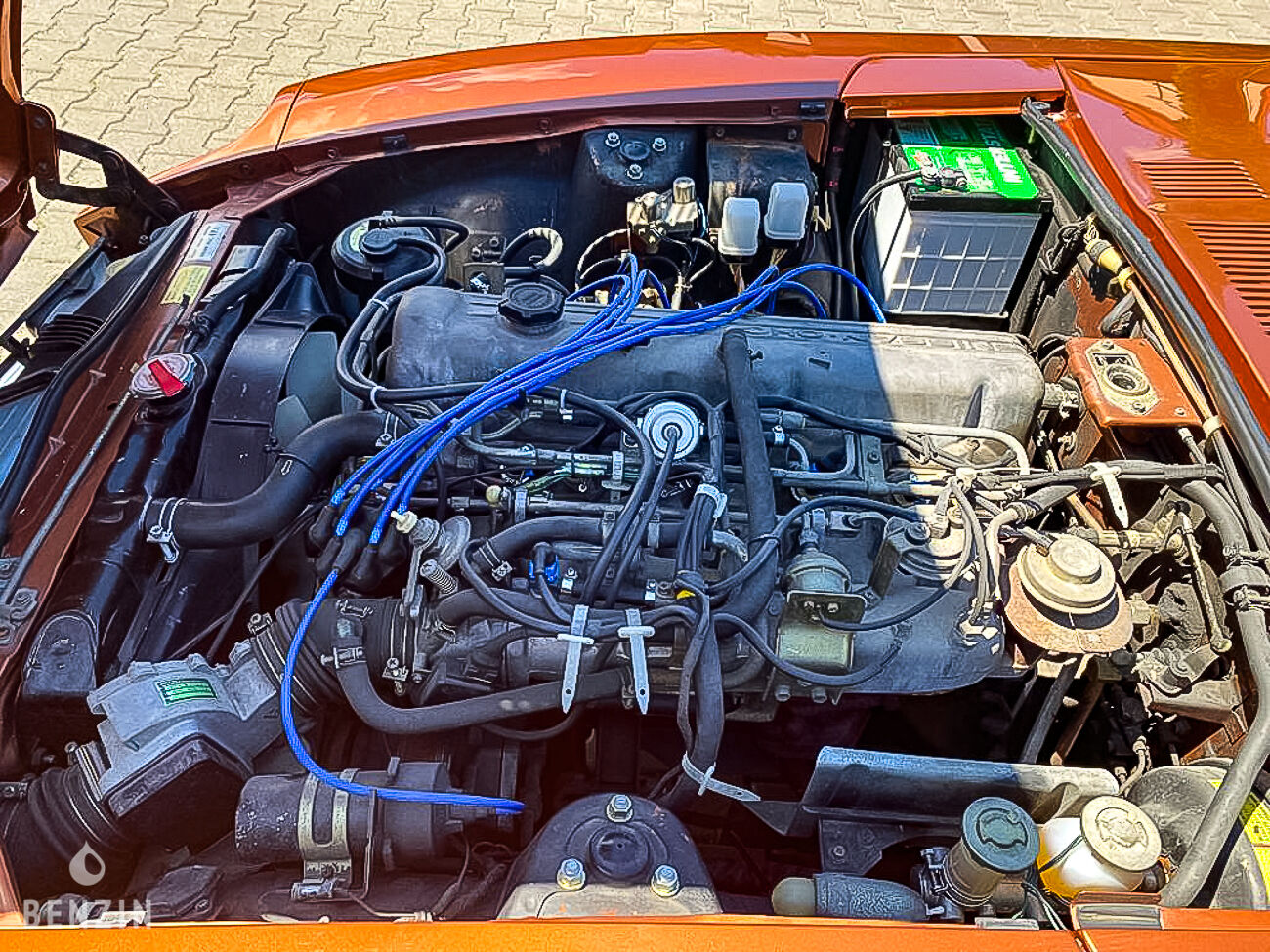 The car has 4 Konig rims in good condition. The seller indicates that he also provides the original rims for the car. The car brakes normally.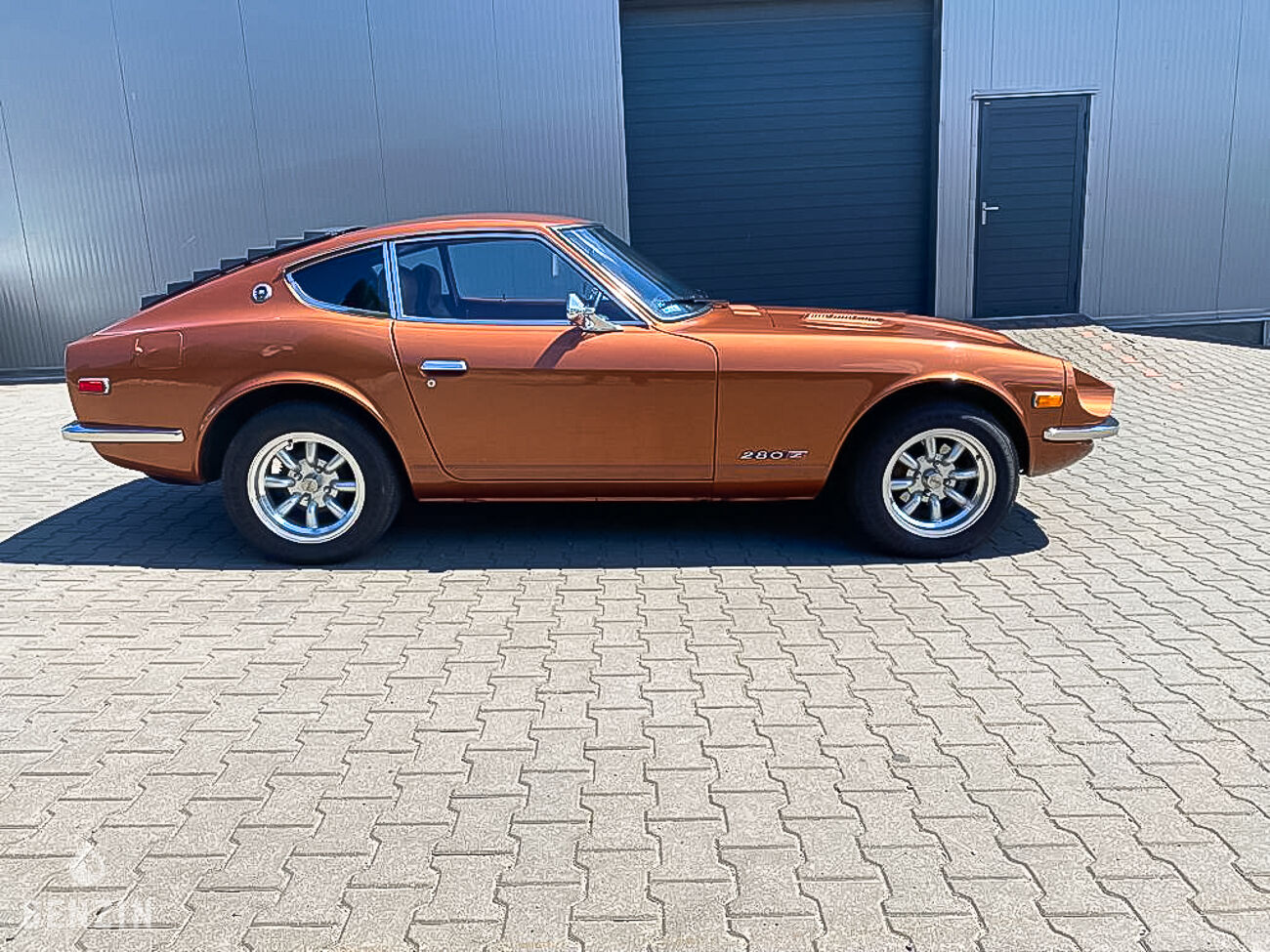 The seller is a professional located in Germany in Neuhofen and accepts visits during the sale. The car will be sold with its Polish collection registration, a valid Polish technical control.
The seller wished to define a reserve price.
Auction information
About this vehicule
Secure Payment

Secure PaymentThis vehicle is eligible for secure payment. You pay for your vehicle via an escrow account
Model page
Datsun
Datsun Fairlady
Sold to appey
Newsletter
Subscribe to our Newsletter : one email per week so you don't miss a thing!
Currently on Benzin
More on Benzin