This vehicle got away! Don't miss the next one by subscribing to the model:
Piaggio Motos
Piaggio Vespa Gran Turismo - 1967
La Dolce vita: this is what Vespa embodies to perfection. These small, agile and easy-to-maintain machines have been invading our capitals for over 70 years. Their unique and endearing design, which has evolved very little, has a lot to do with it. So when a fully restored example comes along, you have to buy.

Benzin
Location
Italy, Cassino (Lazio)
Delivery
Available at an additional cost
Presentation
This 1967 Piaggio Vespa 125 GT of Italian origin is a second hand with 27,305 km. The seller indicates that the scooter is in very good general condition and that it has benefited from a complete body and mechanical restoration. This Vespa has an ASI certificate of originality visible in the gallery (Automoto Storiche Italiano).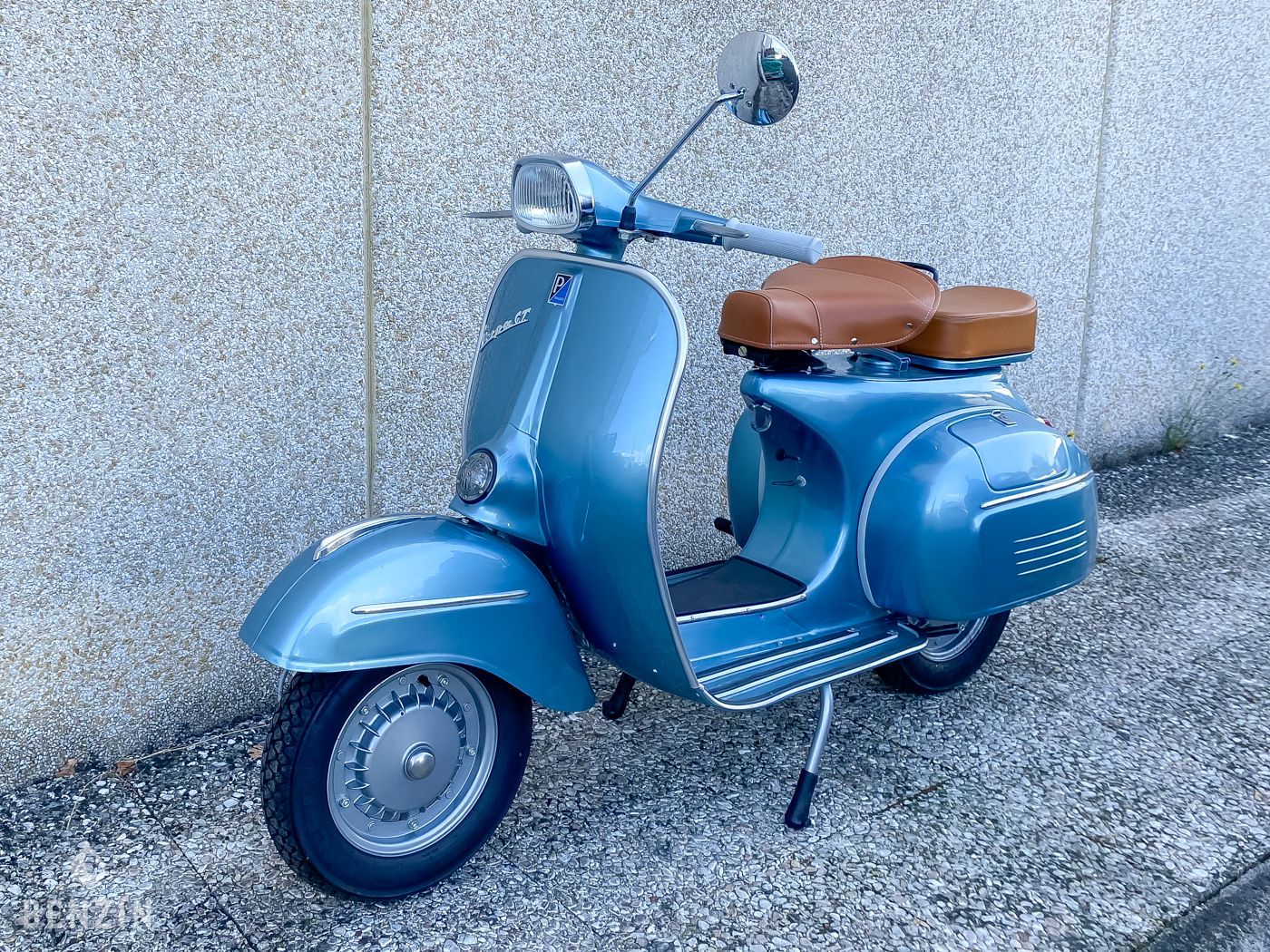 Aesthetically, the scooter is in very good condition. The paint in its light blue color (Azzurro chiaro metallizzato) has only very few visible defects in the gallery. The plastics, gaskets and exterior chromes have been replaced during the restoration and the headlights are in very good condition. The brown imitation seats and the handles are new. The instrumentation and the electrical equipment are working normally.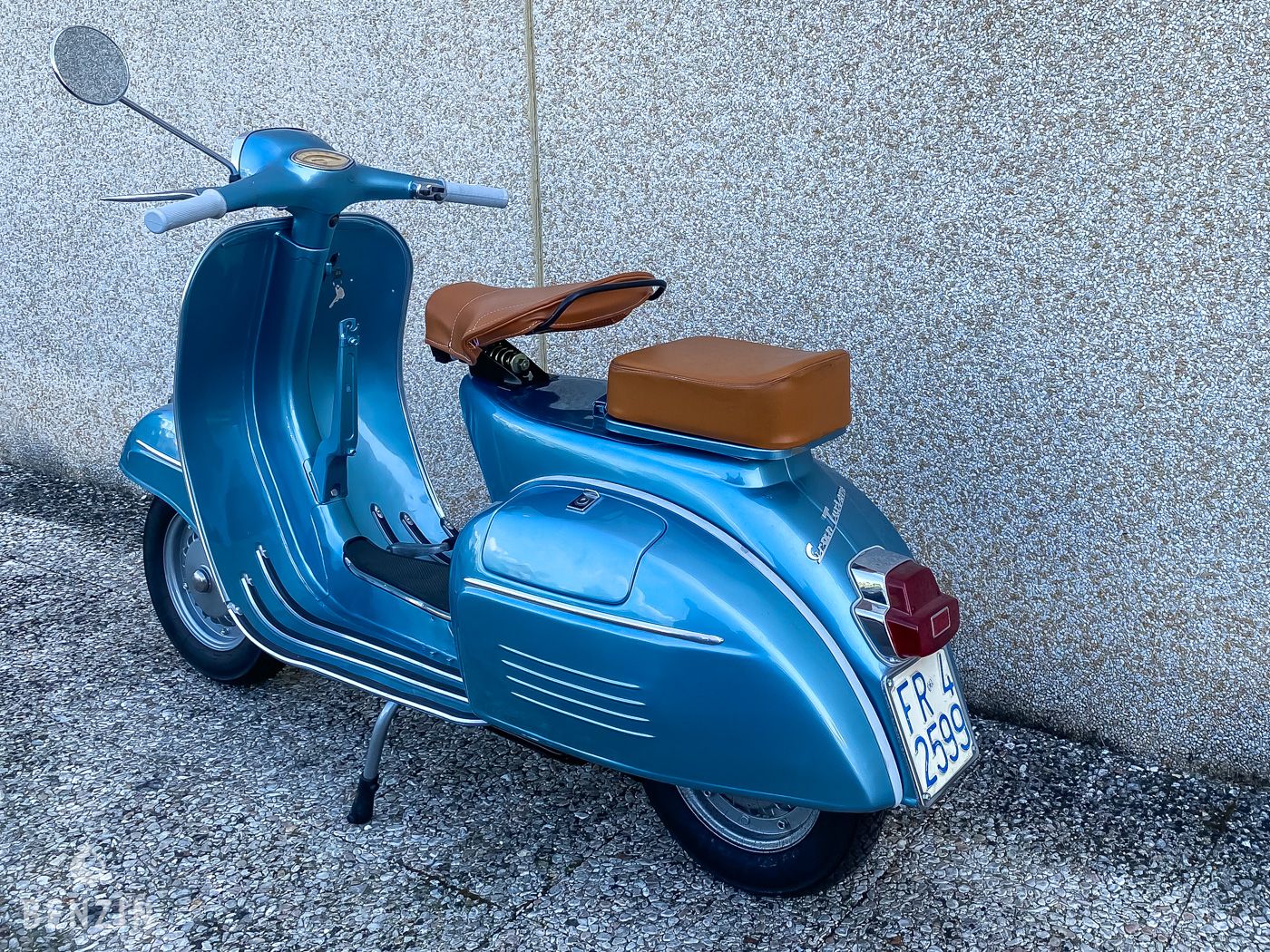 The 123.4 cc single cylinder engine was given a top speed of 88 km/h when it left the factory. The seller indicates that following the engine and carburetor overhaul, the mechanics work normally as well as the 4 speed manual gearbox. This Vespa GT has only been driven a few kilometers since its restoration.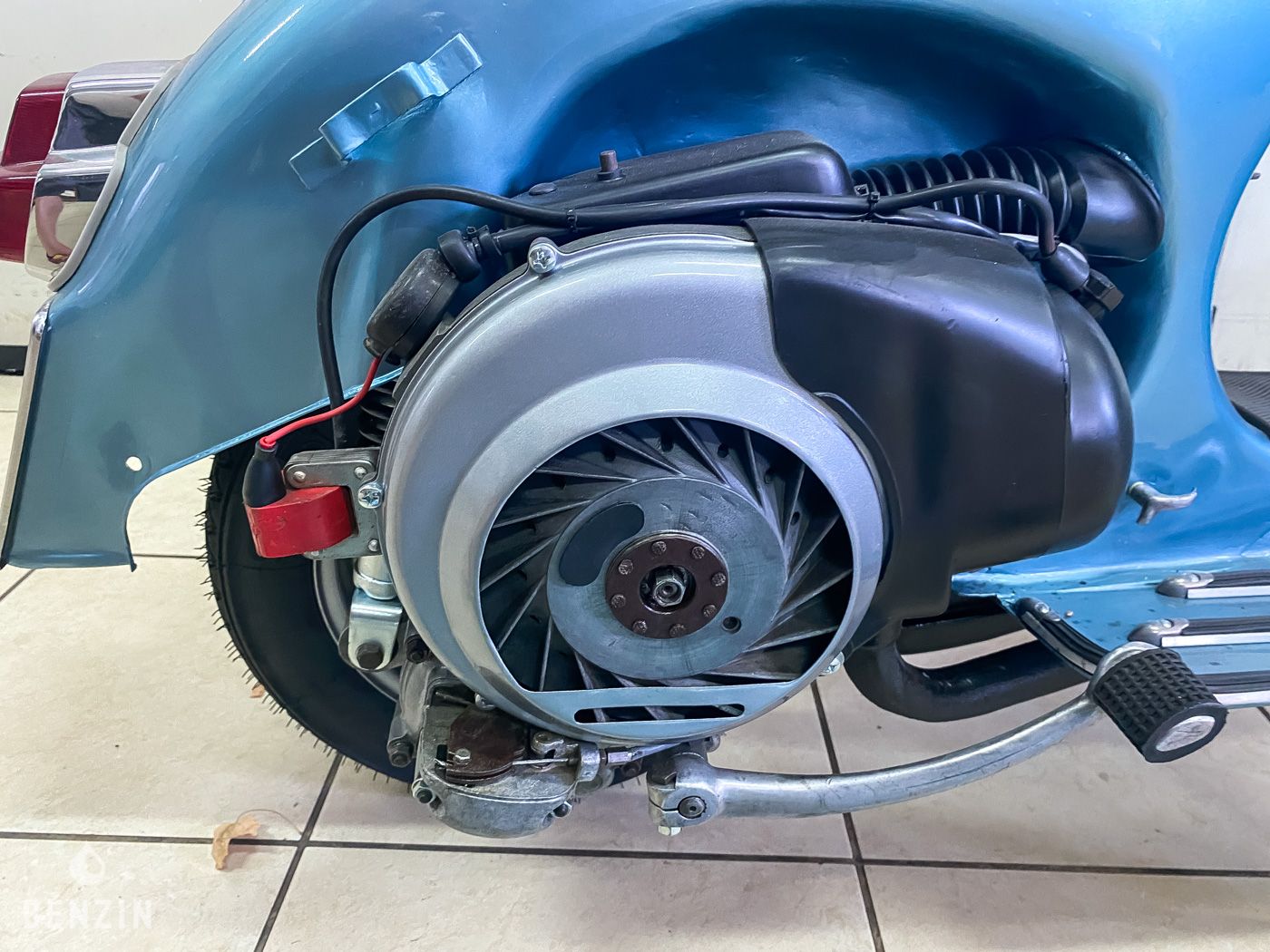 The bike has new rims with new tires. The brakes and shocks are new and the scooter brakes normally. The seller reports no play in the cycle part.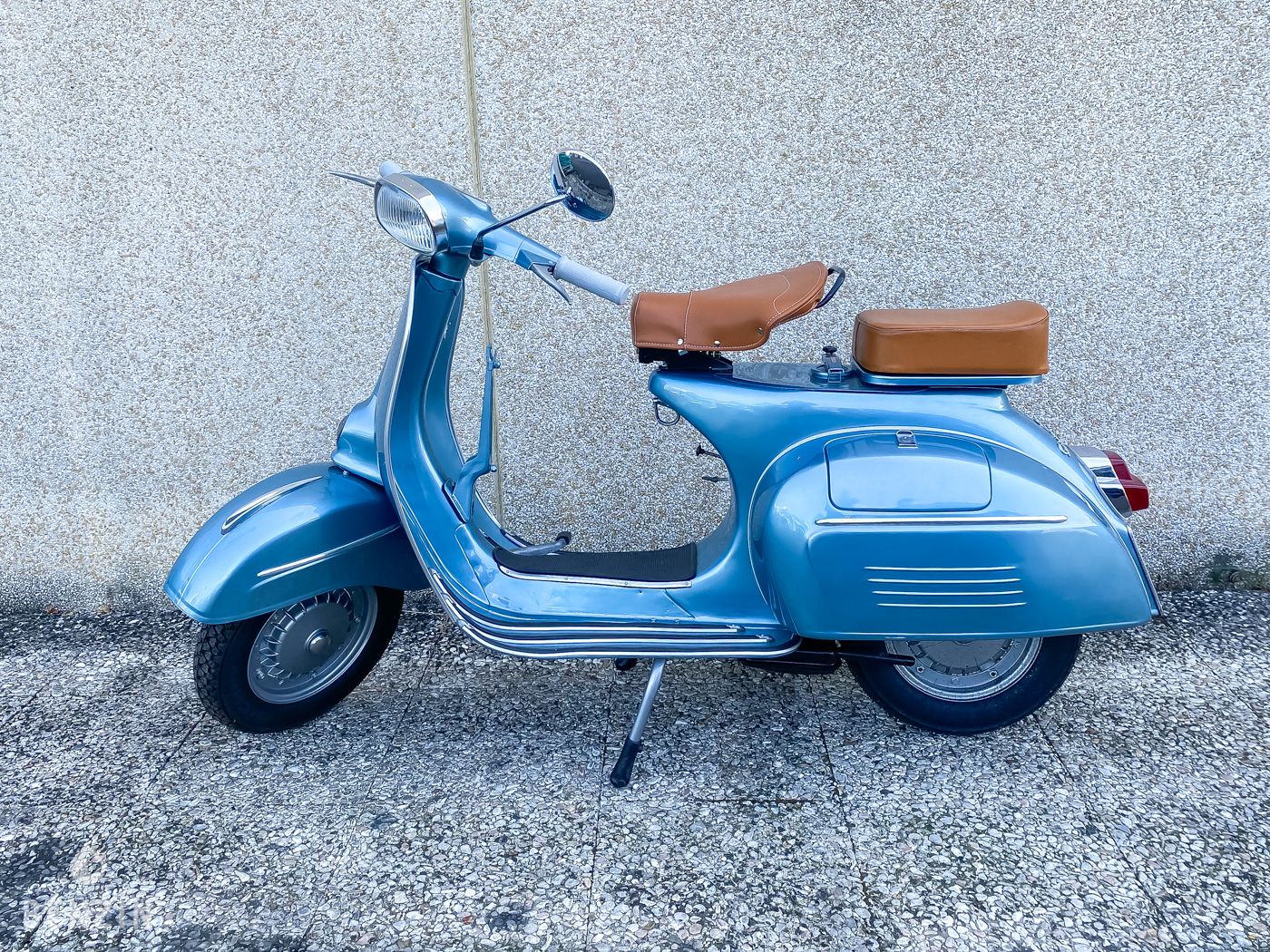 The seller is a professional located in Italy in Cassino (Lazio) and accepts visits during the sale. The car will be sold with a copy of its Italian registration, an Italian CT less than 6 months old and the export documents.
The seller wished to define a reserve price.
Registration Information
In addition to the purchase price, the buyer must add an Italian export tax of approximately 200€.
The registration is the responsibility of the buyer in his country. In France, this vehicle can be registered with a collector's registration card via the FFVE* (for more information: Click here)
*These steps are given as an indication. Registration is your responsibility. Check the legislation in force in your country.
Auction information
Seller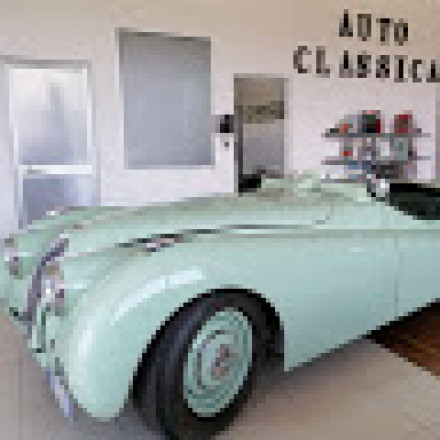 CLASSICA AUTO
Sold to Maxlp
Newsletter
One email per week so you don't miss anything
Currently on Benzin
More on Benzin