Honda Prelude 5G 2.2 VTI 4WS - 1997 *Sans Réserve
Secure Payment
Présenté comme une innovation majeure, le système 4 roues directrices avait pour ambition de se démocratiser sur le marché automobile. 20 ans plus tard, peu nombreux sont les constructeurs à croire encore à cette technologie. Le modèle du jour mérite quelques soins, mais a comme argument d'embarquer le 4WS. Benzin
Localisation
France, Clermont (60600)
Livraison
Possible en supplément
History report
This vehicle has a history report, click to view it.
Présentation
Cette Honda Prelude 5G 2.2 VTI 4WS de 1997 affiche 230.000 km, bien que ce kilométrage ne soit pas exact (voir rapport Histovec). Le précédent propriétaire, avant le rachat par le vendeur professionnel, la possédait depuis 2014.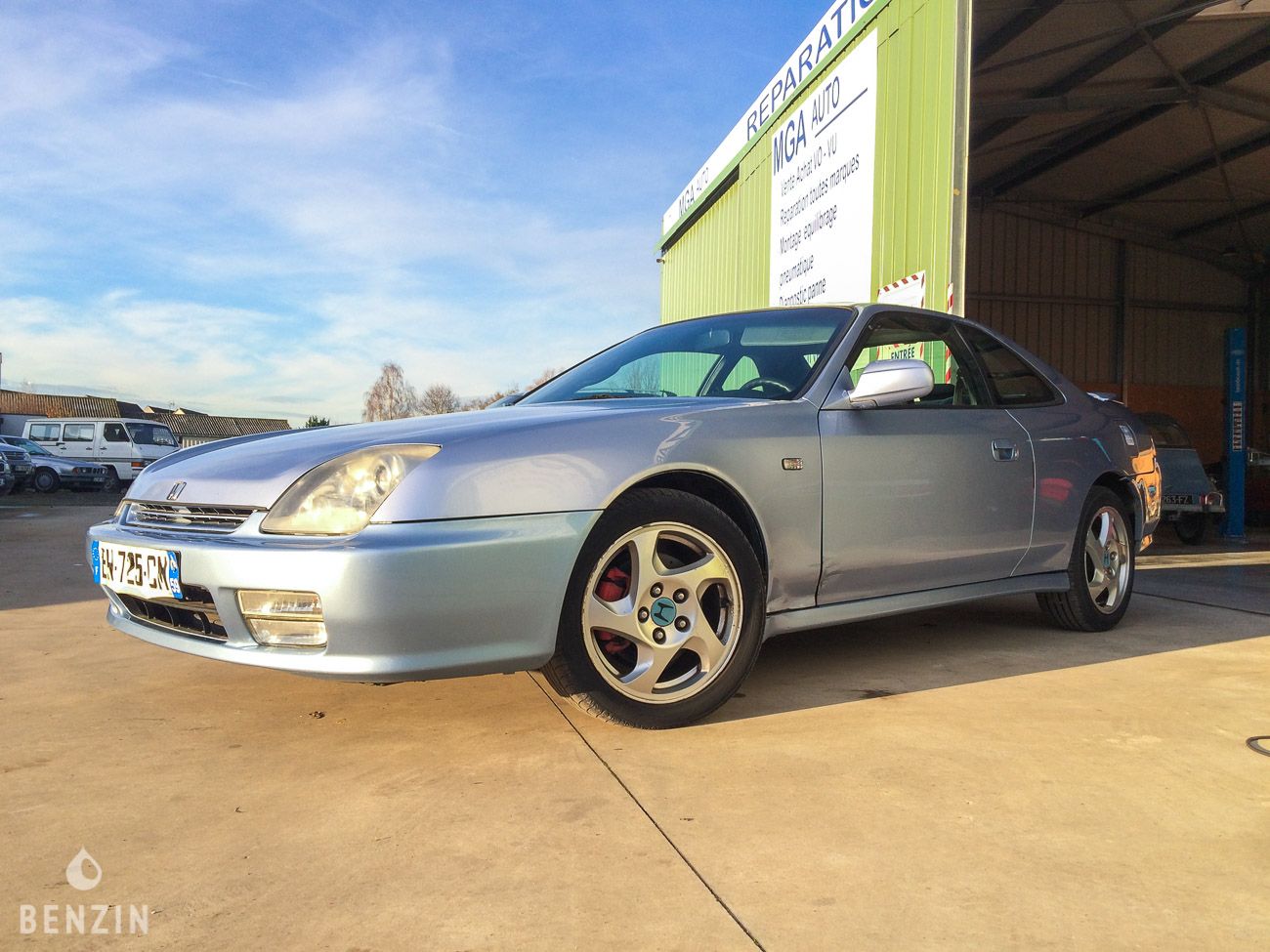 À l'extérieur, la peinture dans sa teinte grise "iceberg silver métallisé" présente des défauts visibles dans la galerie. On notera que la peinture est un peu décolorée, des rayures sur le pare-choc arrière et diverses bosses. Il y a un enfoncement sur l'aile avant et la porte côté conducteur. Les plastiques et joints extérieurs sont en bon état. Les optiques sont légèrement ternies. Le vendeur indique que le châssis de cette Honda est sain, des photos des soubassements sont disponibles dans la galerie.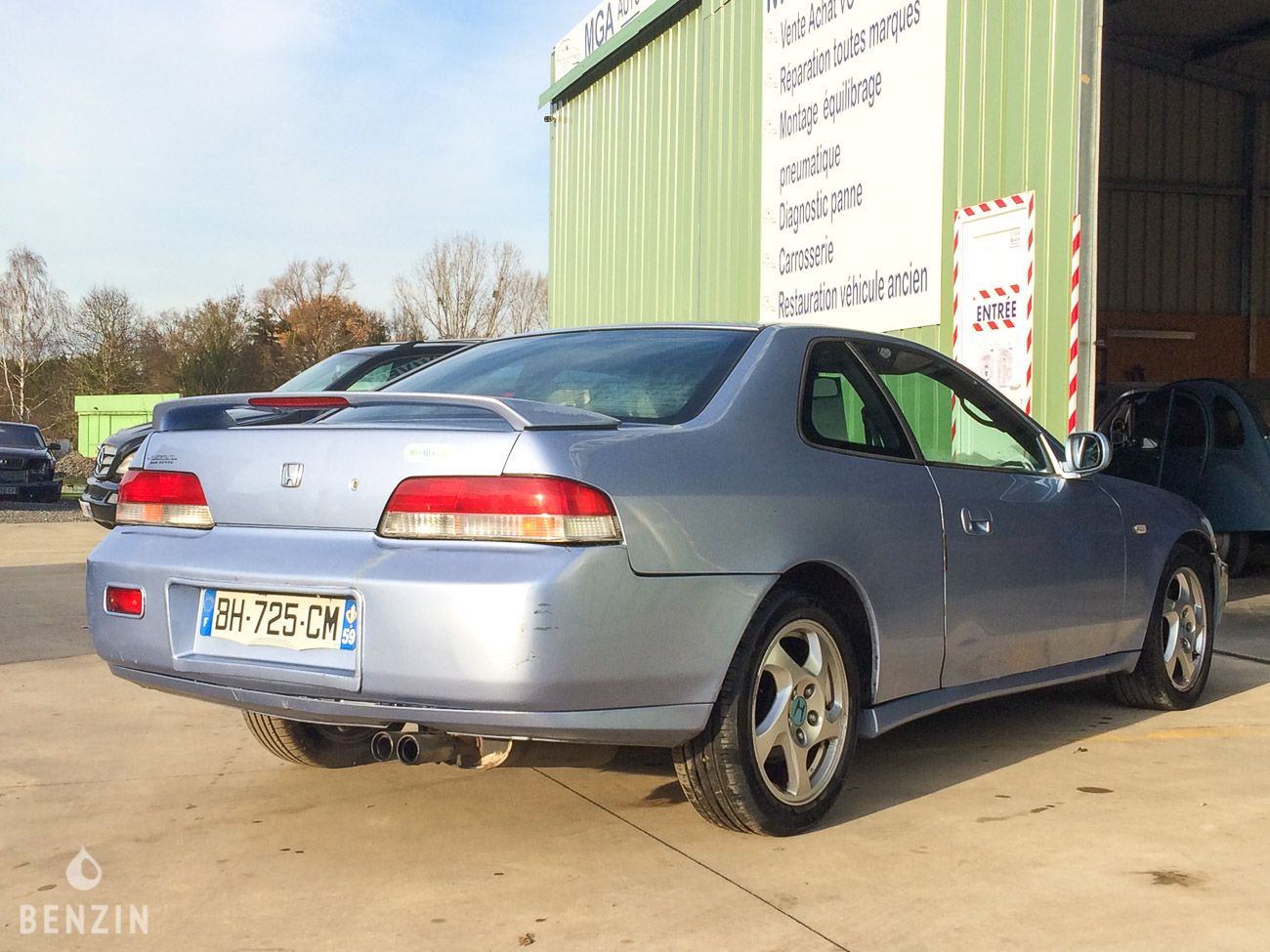 La sellerie en cuir ne comporte ni déchirures ni trous mais montre des traces d'usure. Le volant et le tableau de bord sont en bon état. L'instrumentation de bord ainsi que les équipements électriques fonctionnent normalement. Cette Prélude dispose des équipements suivants :
- Vitres électriques
- Rétroviseurs à commande électrique et dégivrants
- Toit ouvrant
- Régulateur de vitesse
- Climatisation
- Verrouillage centralisé et télécommandé
- Installation audio moderne.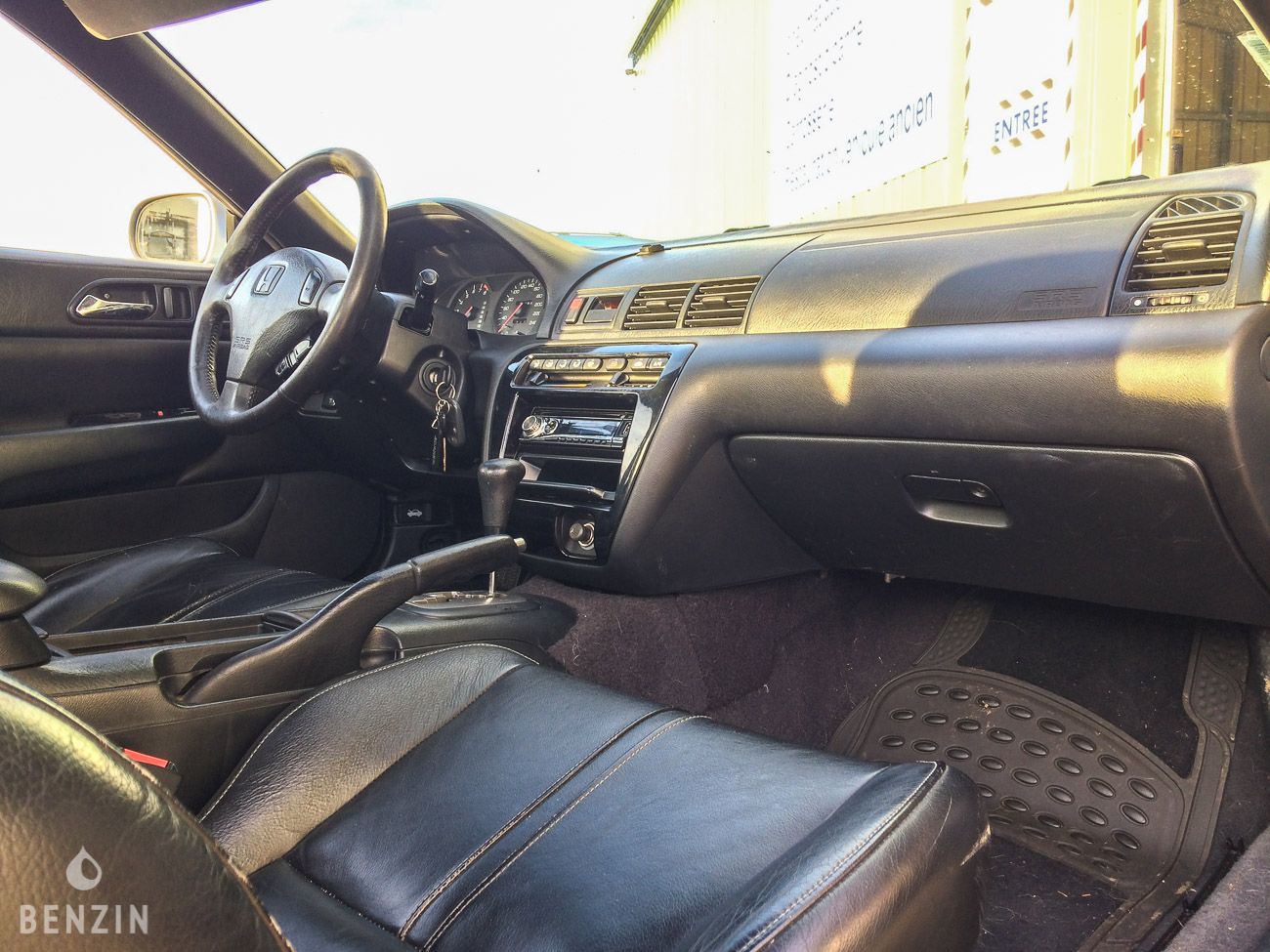 Le 4 cylindres VTEC de 2.2 litres développait 185 cv à sa sortie d'usine. Le vendeur indique que la mécanique fonctionne de même que la boîte automatique à 4 rapports, même s' il préconise une révision. Le moteur est en configuration d'origine à l'exception de l'admission d'air. La voiture est rejeté au contrôle technique pour émission gazeuse non conforme (Le vendeur préconise le remplacement des injecteurs).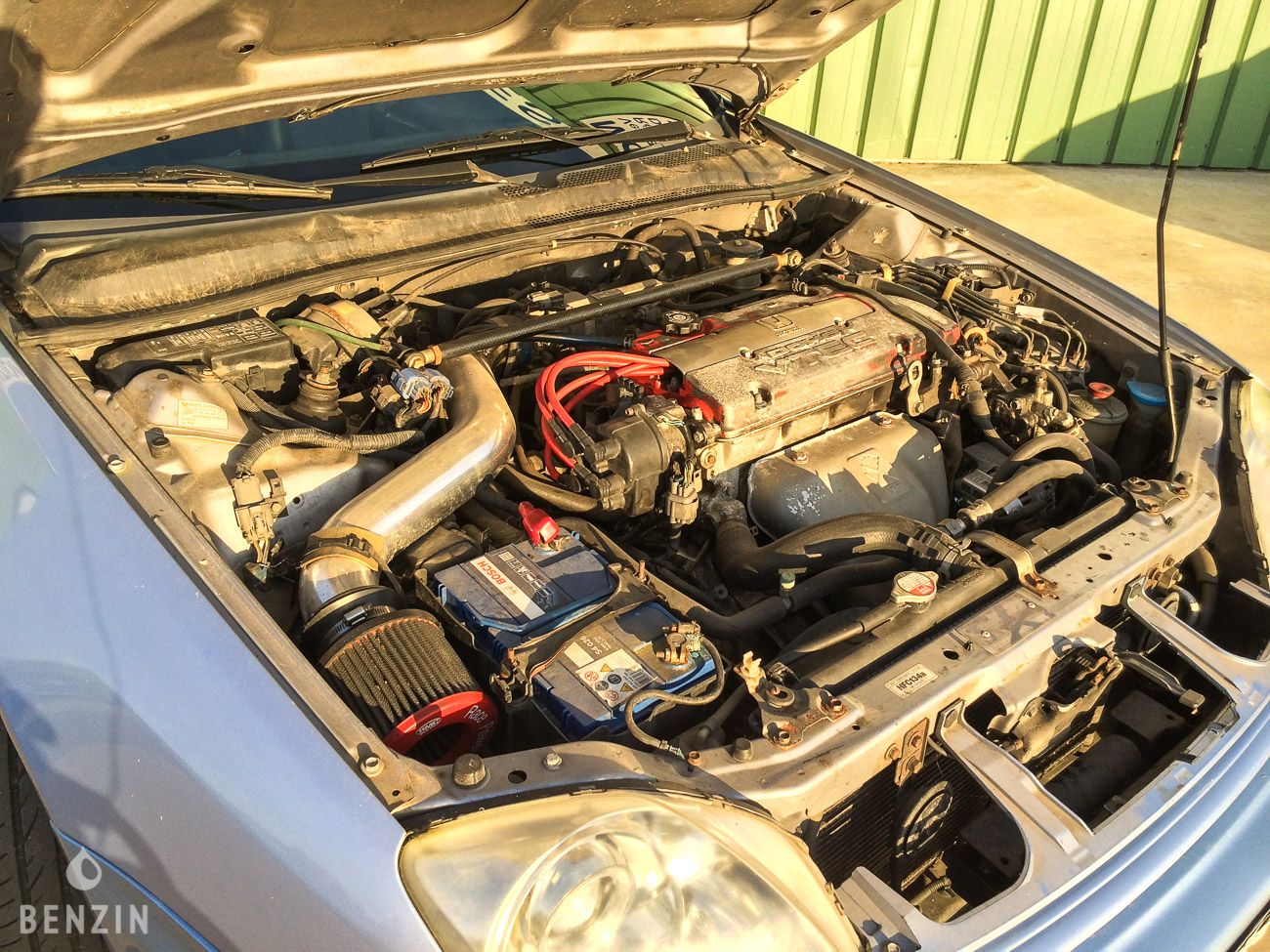 La voiture dispose de ses 4 jantes d'origine en bon état, chaussées de pneus en bon état. Le vendeur indique que les freins, l'ensemble des suspensions et la direction sont en bon état. La voiture est équipée du système 4WS, ce système est fonctionnel. Le vendeur préconise le remplacement des rotules de suspension avant et arrière et des soufflets de cardan pour l'obtention d'un contrôle technique favorable.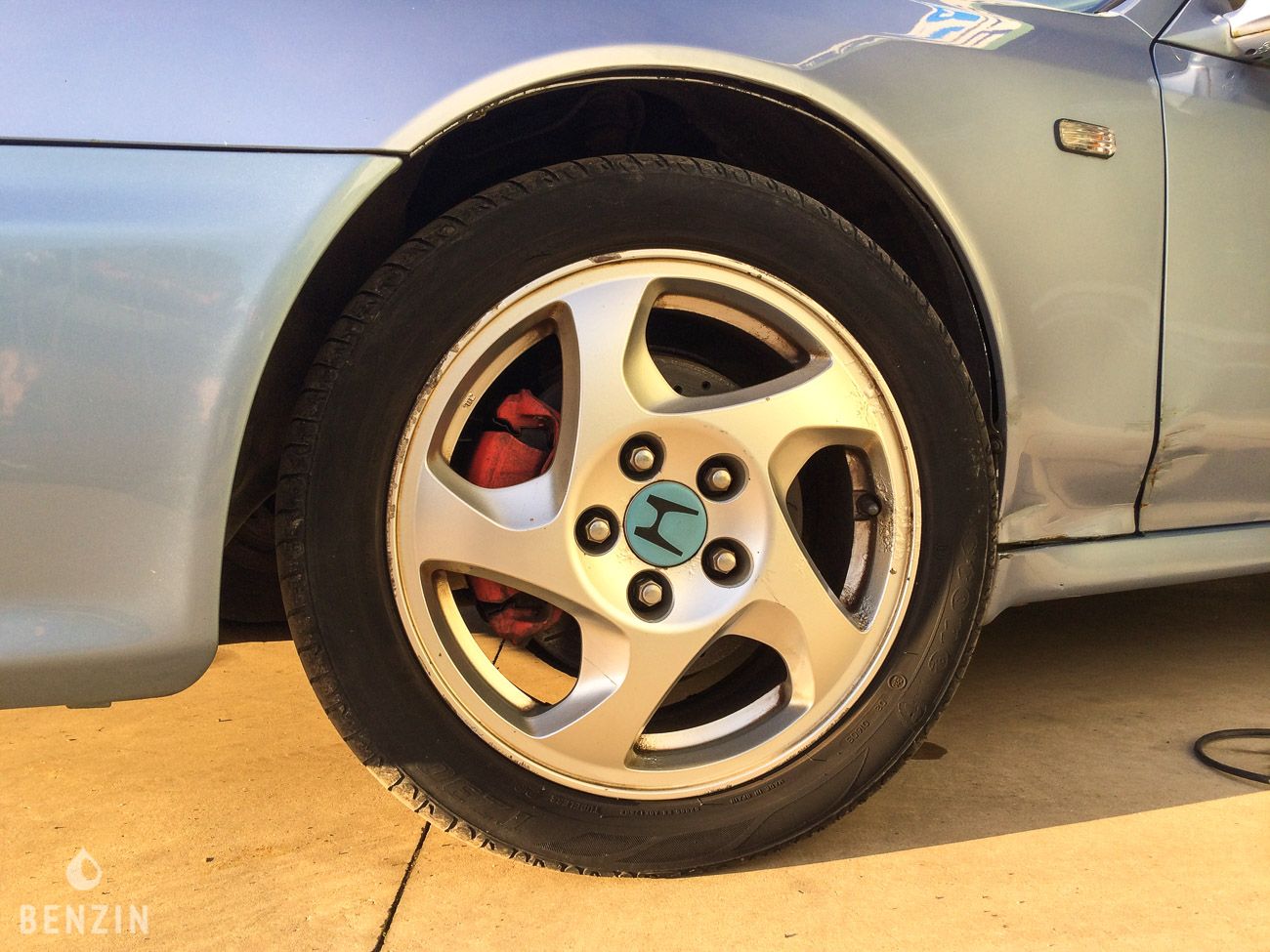 Le vendeur est un professionnel situé en France à Clermont (60600) et accepte les visites pendant la vente. La voiture sera vendue avec sa carte grise française, un contrôle technique défavorable de moins de deux mois, les trois clés d'origine et quelques factures.
Le véhicule est vendu sans prix de réserve.
Auction information
Gallery
Seller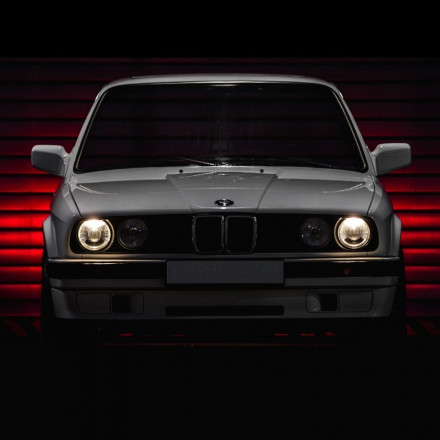 MGA
About this vehicule
Secure Payment

Secure PaymentThis vehicle is eligible for secure payment. You pay for your vehicle via an escrow account
Benzin Trusted Seller

Benzin Trusted SellerThis badge reward the sellers who did several transactions on Benzin with very good buyer feedbacks.
Sold to LudoV
Financing
You can no longer submit a request. Requests can be submitted up to 3 days before the end of the sale.
Newsletter
One email per week so you don't miss anything
Currently on Benzin
More on Benzin