This vehicle got away! Don't miss the next one by subscribing to the model:
BMW M5 e34
BMW M5 e34 3.8 Touring - 1994
Secure Payment
If you want to go on a really, really different vacation, the M5 e34 Touring will be your Holy Grail. With its confidential production, its rather sober look and its mechanics allowing it to chase sports cars, this station wagon has itself made its legend. Here, it's hard to do more desirable than this Avus Blue configuration, Nürburgring pack and double part wheels. Not to be missed under any circumstances.

Benzin
Location
France, Frahier-et-Chatebier (70400)
History report
This vehicle has a history report, click to view it.
This vehicle will be exhibited on the Benzin stand at the Retromobile show from March 16 to 20 in Paris.
Presentation
This 1994 BMW M5 Touring type e34 pack Nurburgring of Italian origin has 156.200 km, justified by logbook, invoices and a Histovec report. The seller indicates that the car is in very good general condition, that it has a valid Technical Control and that it has benefited from recent and regular maintenance. This vehicle was imported to France in 2004 and has had 4 owners since. Only 891 M5 Touring cars were produced.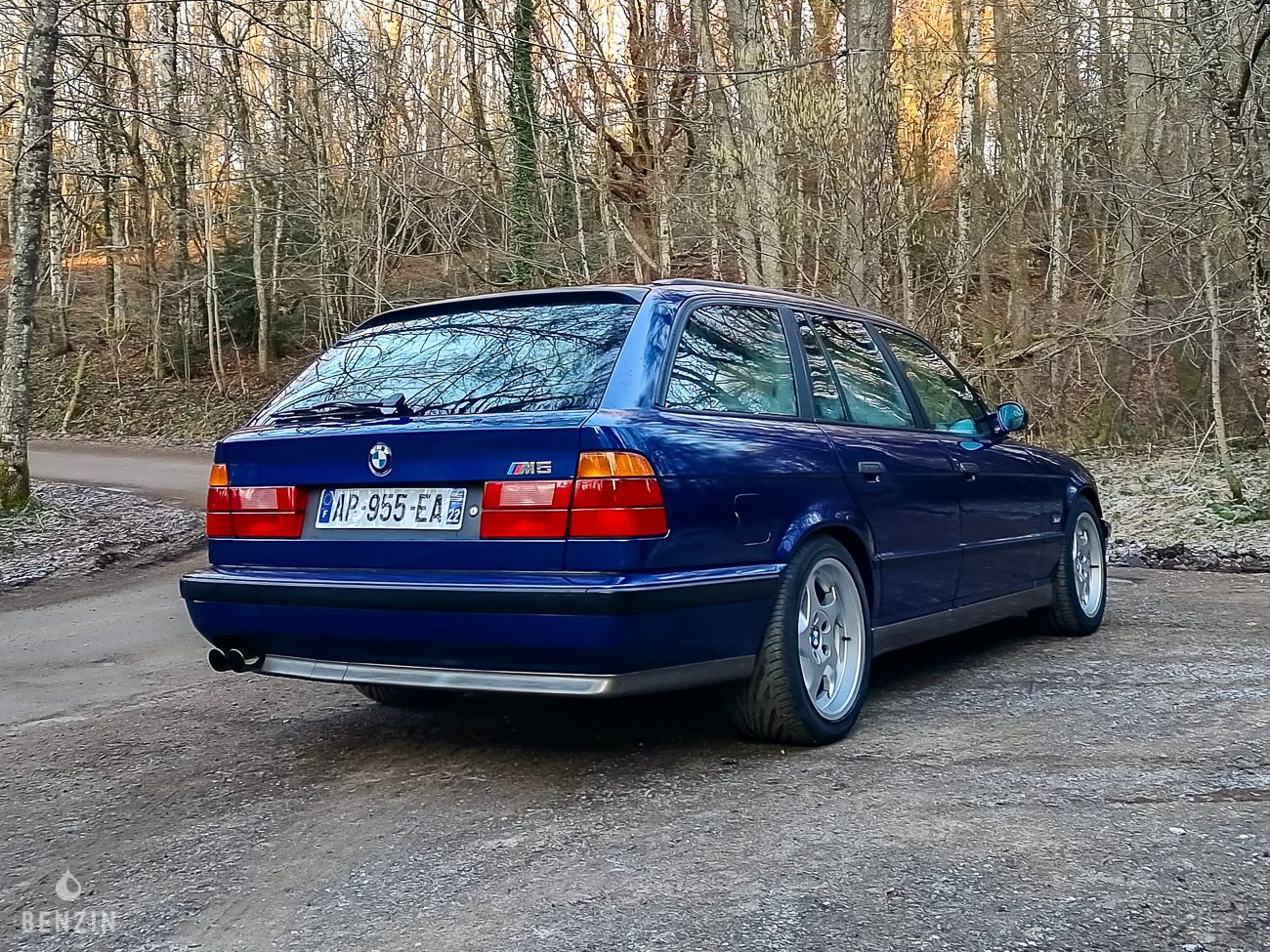 The M5 Nurburgring Pack is recognizable by its more wraparound rocker panels, front blade and gray rear diffuser. It also includes speed-sensitive variable-assist steering, increased rear anti-roll bars, wider rear wheels, and a button (sport mode) to control the Adaptive M suspension.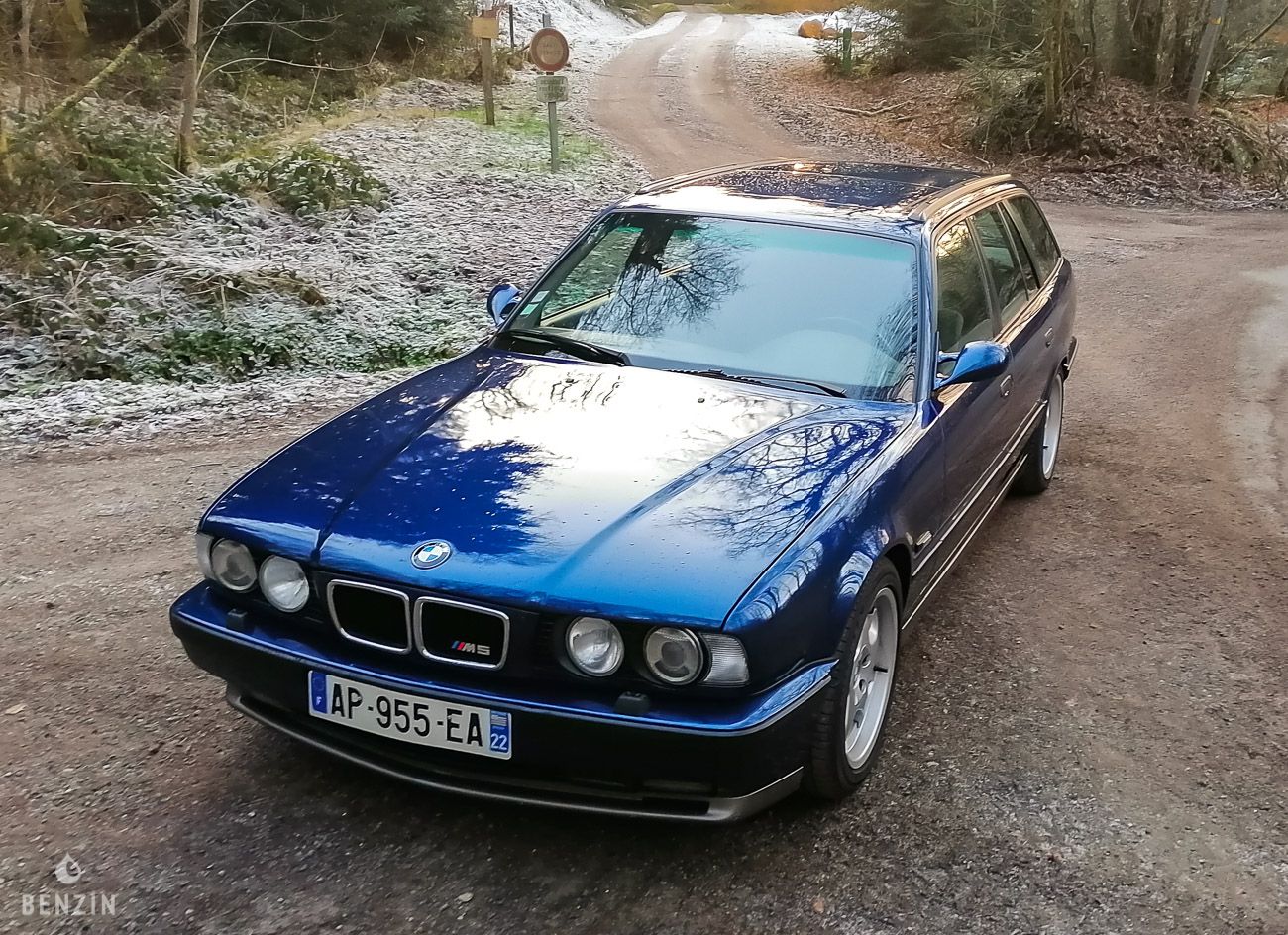 On the outside, the car is in very good condition. The paint in its Avus blue color (276M) has only a few visible defects in the gallery. The exterior plastics and seals are in good condition, as are the headlights. The seller indicates that the chassis of this M5 Touring is sound, pictures of the undercarriage are available in the gallery. The original turn signals are available.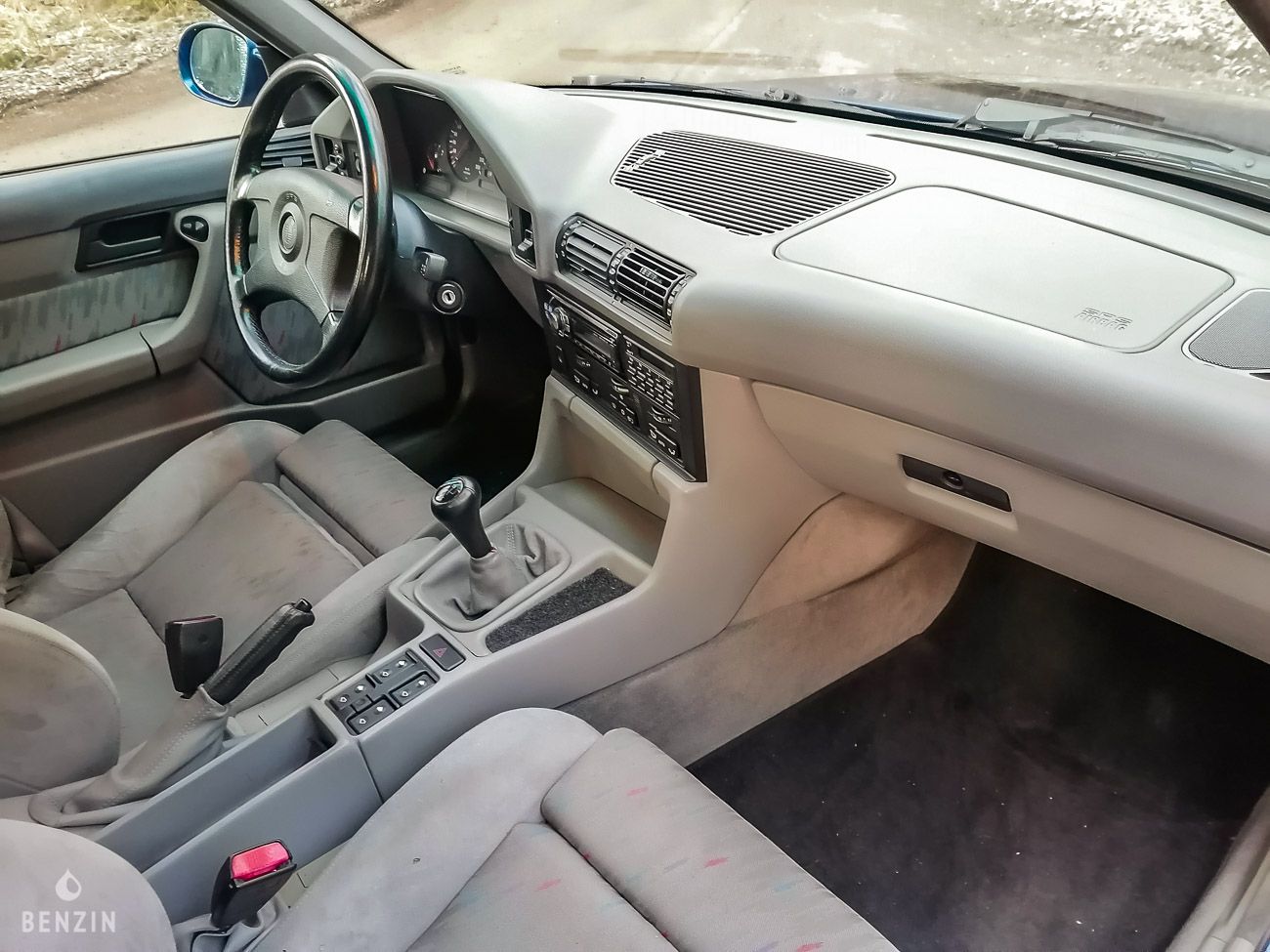 The interior is in very good condition. The fabric and alcantara upholstery has no tears or holes but shows some light wear. The steering wheel and the dashboard are in very good condition. The on-board instrumentation and the electrical equipment are working normally. This M5 has the following equipment:
S782: Nürburgring package with adaptive suspension
S339 : Shadow-Line
S404 : Double sunroof (functional)
S784: Mirrors
S459: Seat adjustment (with 3 memory positions)
S676 : HiFi system
S500 : Headlight washer
S534: Air Conditioning
S564 : Interior lighting kit
S216 : Hydro Steering Servotronic
S245: Electric steering column adjustment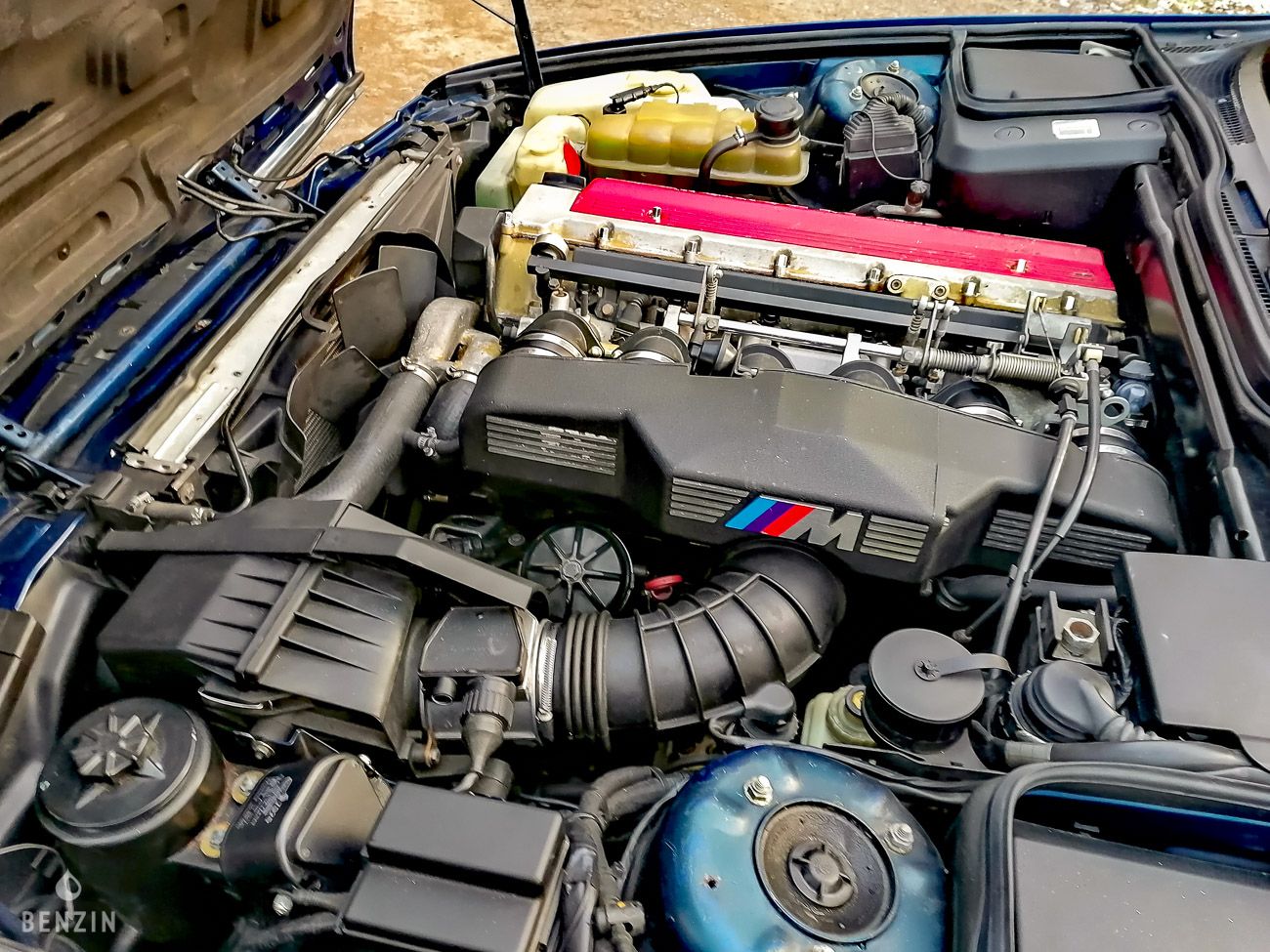 The 3.8-liter 6-cylinder developed 340 hp when it left the factory. The seller indicates that the mechanics work normally as well as the 5-speed manual transmission. The seller has many invoices following the mileage of the car visible in the gallery. Recently, the car has benefited from the following work:
At 153,000 km:
- Transmission bearing (BMW parts)
- Constant velocity joint (BMW parts)
- Transmission Flector (BMW parts)
At 155,800 km:
- Complete draining with all filters
- Steering wheel (BMW parts)
- Clutch kit (BMW parts)
- Crankshaft spy seal (BMW parts)
- Deck spy seal (BMW parts)
- Cylinder head gasket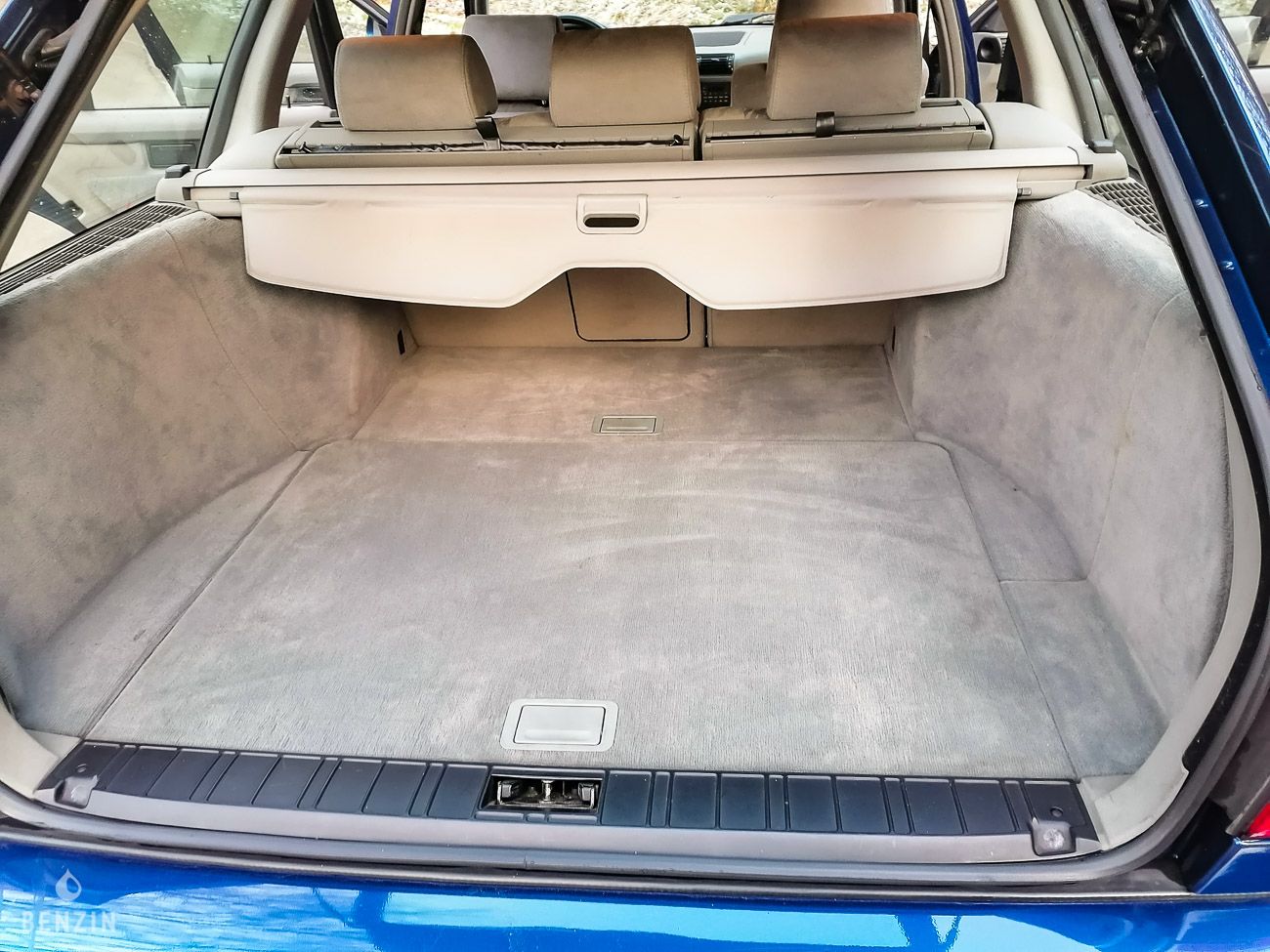 The car has its 4 original rims in very good condition with tires in very good condition (about 1500 km). The car brakes normally. The running gear has benefited from the following expenses:
- Silent block (powerflex polyurethane rear suspension)
- Replacement of the 4 front axle arms and their Powerflex polyurethane silentblocks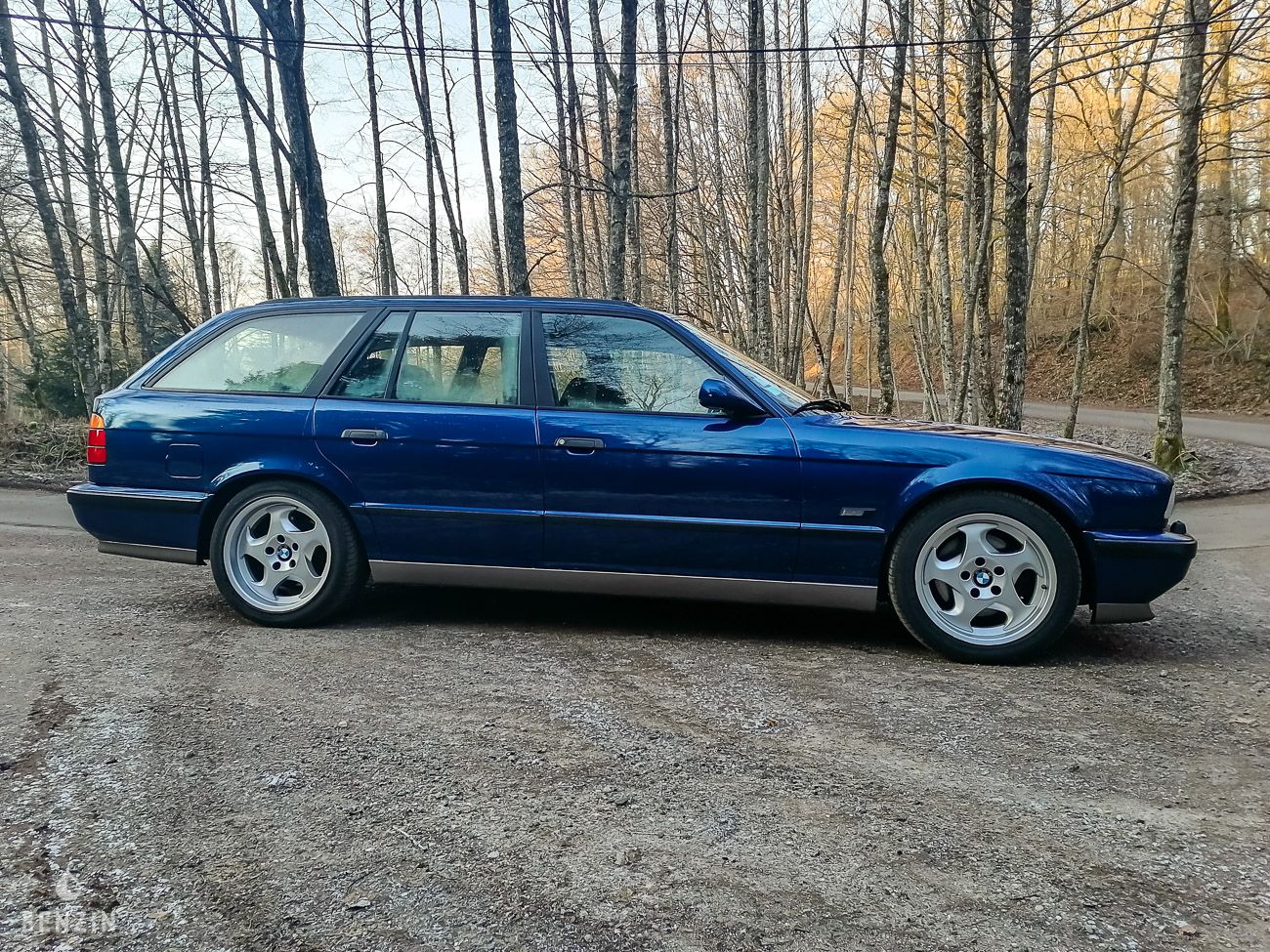 The seller is a private individual located in France in Frahier-et-Chatebier (70400) and accepts visits during the sale. The car will be sold with its French registration, carnet, invoices, documentation and a favorable CT of December 2021.
The seller wished to define a reserve price.
Auction information
About this vehicule
Secure Payment

Secure PaymentThis vehicle is eligible for secure payment. You pay for your vehicle via an escrow account
Benzin Exclusivity

Benzin ExclusivityThis vehicule is offered for sale exclusively on Benzin.
Model page
BMW
BMW M5 e34
Sold to okhan
Newsletter
Subscribe to our Newsletter : one email per week so you don't miss a thing!
Currently on Benzin
More on Benzin