This vehicle got away! Don't miss the next one by subscribing to the model:
Volkswagen Golf Cab
Volkswagen Golf Cabriolet Karmann
La Golf est déjà une icône youngtimer. Mais lorsque c'est une version cabriolet Karmann, c'est carrément une icône de mode. Ce modèle dans sa teinte blanche immaculée en parfait état de conservation est le modèle idéal pour rouler looké et préparer l'été. Benzin
Carte grise
Oui, française
Localisation
France, Clamart (92)
Vidéo
Présentation
Cette Volkswagen Golf Cabriolet Karmann 1.8 90 de 1990 affiche 103.360km, un kilométrage estimé juste vis à vis de la documentation disponible et de l'état général. Un rapport d'expertise effectué en mai 2017 est disponible.
A l'extérieur, cette Golf Karmann est en très bon état. La peinture blanc alpin a été refaite quelques années auparavant et présente très bien sans montrer de défauts majeurs. La carrosserie ne présente ni bosses ni corrosion. La capote manuelle en vinyle est en très bon état, ne montrant aucune déchirure. Les joints de carrosseries et plastiques extérieurs sont en très bon état. Les optiques sont elles aussi en très bon état.
L'intérieur est en très bon état. La sellerie en tissu d'origine est en bon état, ne montrant que des marques d'usure sur le siège conducteur dont un petit trou au niveau du renfort latéral d'assise. De l'usure est également visible au dos du siège passager. Les plastiques et garnitures intérieures sont en très bon état, sans décoloration ni déformation, bien que le revêtement sur la boite à gants présente des bulles de décollement. Le vendeur indique que les moquettes sont neuves. Les équipements intérieurs sont dit fonctionner parfaitement.
La mécanique est en très bon état. Le 4 cylindres 1.8 développait 90cv à sa sortie d'usine. La distribution est récente (moins de 10.000km) tout comme la révision. Le moteur démarre bien à chaud comme à froid et les montées en régimes sont franches et sans à-coups. La boîte manuelle à 5 vitesses fonctionne très bien, passant et verrouillant bien sur tous les rapports.
La voiture dispose de ses 4 jantes d'origine refaites à neuves en 2017, chaussée de 4 pneus montrant peu d'usure bien qu'assez anciens (dot 2011). Le freinage est décrit comme fonctionnant parfaitement et les garnitures sont bonnes.
Le vendeur est situé en France à Clamart (92) et accepte les visites pendant la vente. La voiture possède sa carte grise française normale.
Le vendeur a souhaité définir un prix de réserve.
Informations sur les enchères
Dates
Date d'ouverture des enchères : Jeudi 31 janvier 2019 08:00
Date de fin des enchères : Samedi 9 février 2019 21:30
Note : Toute nouvelle enchère passée dans les 2 dernières minutes repousse le compteur de 2 minutes supplémentaires ("anti-sniping").

Fonctionnement des enchères
Une carte bancaire est nécessaire pour enchérir bien que rien ne soit prélevé sur le moment. Les enchères montent immédiatement au montant renseigné.
Enchérir vous engage. Nous n'acceptons aucun retrait d'enchère. Toute rétractation est sanctionnée d'une redevance de 6% TTC du montant enchérit avec un minimum de 300€ TTC.
Visites du véhicule
Les acheteurs ont la possibilité d'aller voir le véhicule pendant toute la durée de la vente à condition d'avoir déposé une enchère et si le vendeur l'accepte. Pour cela, prendre contact avec le vendeur (cliquer sur le profil du propriétaire, puis sur le bouton Message). Autrement, nous contacter.
Paiement
À la fin de l'enchère : Le gagnant est prélevé automatiquement des frais de service de 3% TTC du prix final par carte bancaire (minimum 150€ TTC).
Dans les 15 jours suivants : Le gagnant doit régler le prix de vente au vendeur. Le paiement sécurisé par Paycar est gratuit pour les acheteurs Benzin. Le vendeur et l'acheteur peuvent convenir d'utiliser un autre moyen de paiement.
Livraison
En l'absence d'indication contraire, l'acheteur est tenu de récupérer le véhicule chez le vendeur. Benzin est en mesure de vous proposer un service de livraison optionnel, nous contacter.
Garantie "Sans Surprises"
Si vous optez pour le paiement par Paycar, Benzin est en mesure d'annuler la transaction et vous rembourser les frais de vente si le véhicule présente une anomalie majeure non signalée dans l'annonce à livraison. Voir Conditions.
Note importante : Benzin apporte un soin tout particulier à la description des véhicules, basées sur les dires des vendeurs. Cependant il est impossible d'être pleinement exhaustif de surcroit lorsqu'un véhicule est ancien. Ainsi, nous recommandons à nos enchérisseurs de contacter les vendeurs, ou d'aller voir les véhicules avant d'enchérir. En enchérissant, vous acceptez que les véhicules puissent présenter quelques défauts mineurs ne pouvant être sujet à réclamation (hors défauts majeurs décrits dans nos conditions et élligibles à la Garantie Sans Surprises).
Pourquoi acheter sur Benzin ?
Sur Benzin, vous ne trouverez que de réelles annonces de vendeurs vérifiés. Benzin s'assure également de l'exhaustivité et de la cohérence des informations fournies afin d'écarter les annonces douteuses. Benzin vous accompagne tout au long de la vente et intervient en cas de problème. Benzin pré-négocie les prix de réserve (lorsqu'ils existent) afin de vous assurer d'acheter des automobiles d'intérêt à bon prix. Enfin, Benzin assure une transaction sécurisée en offrant le paiement par Paycar.
Auction information
Gallery
Seller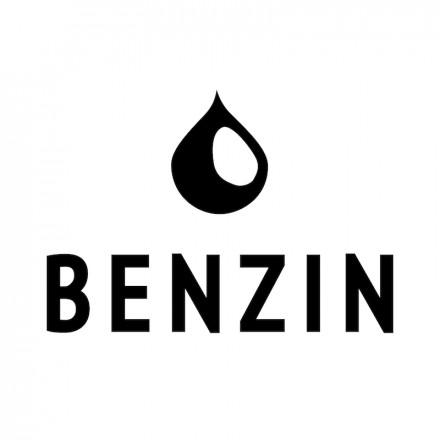 TeamBenzin
Reserve not met
Newsletter
One email per week so you don't miss anything
Currently on Benzin
More on Benzin