Porsche Boxster S PDK - 2012
Secure Payment
Play it like James Dean. With a Porsche roadster, you're the movie star. But far from being a superficial car, the Boxster 987 will also satisfy the most demanding driving enthusiasts and the most jaded among you. Treat yourself to this well-equipped, beautiful car, and add a little spice to the upcoming spring.

Benzin
Presentation
This 2011 Porsche Boxster S of Japanese origin has 94,300 km, which is certified by its maintenance booklet. The seller indicates that the car is in very good general condition, and that it has benefited from recent and regular maintenance. This Porsche has recently been imported to Poland, where its lights have been adapted to the European legislation.
NoteThe car is currently registered in Japan. The seller undertakes to sell the car with a Polish registration and a valid technical inspection. The Benzin sale price includes VAT.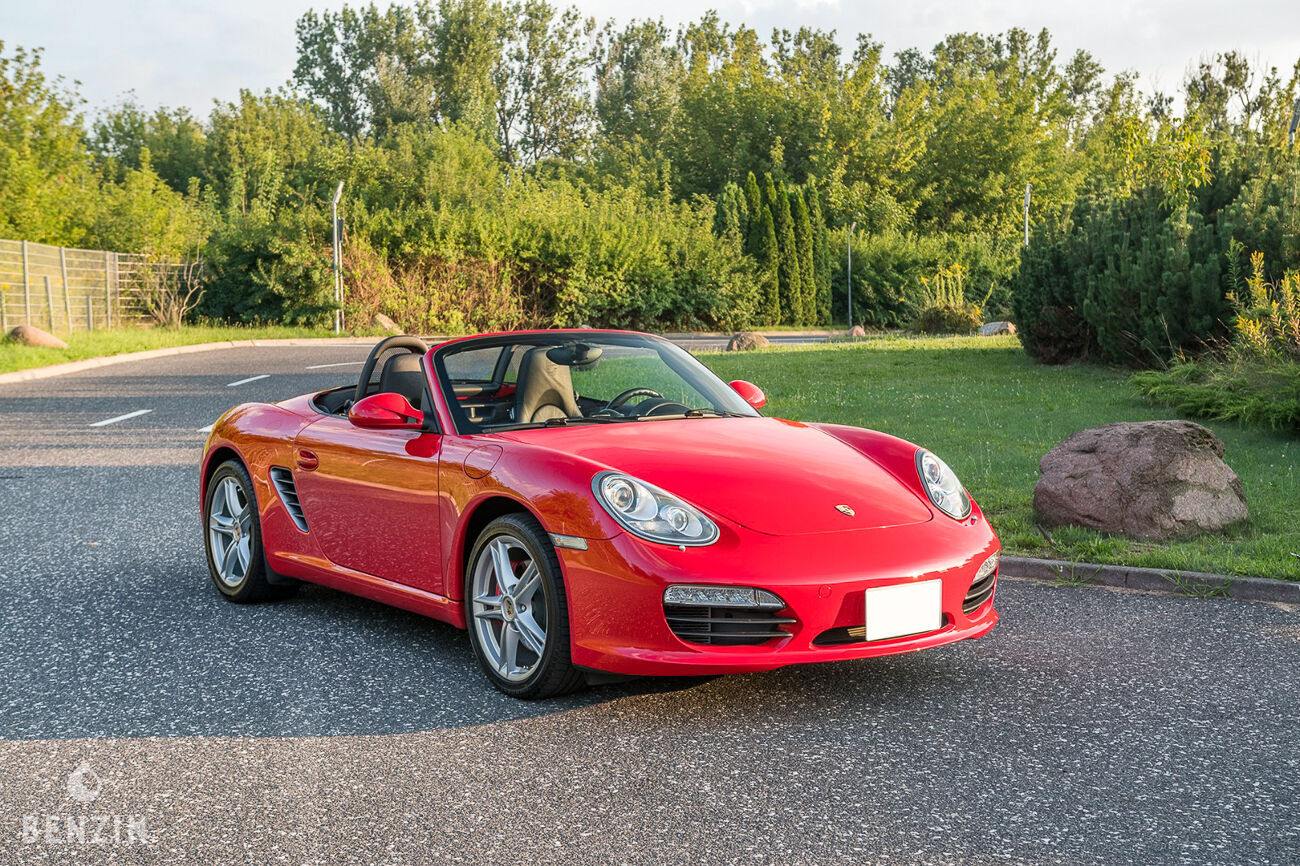 On the outside, the car is in very good condition. The paint in its red color has only a few flaws visible in the gallery. The seller indicates that this is the original color of the car. The exterior plastics and seals are in good condition, as are the headlights. Pictures of the underbody are available in the gallery.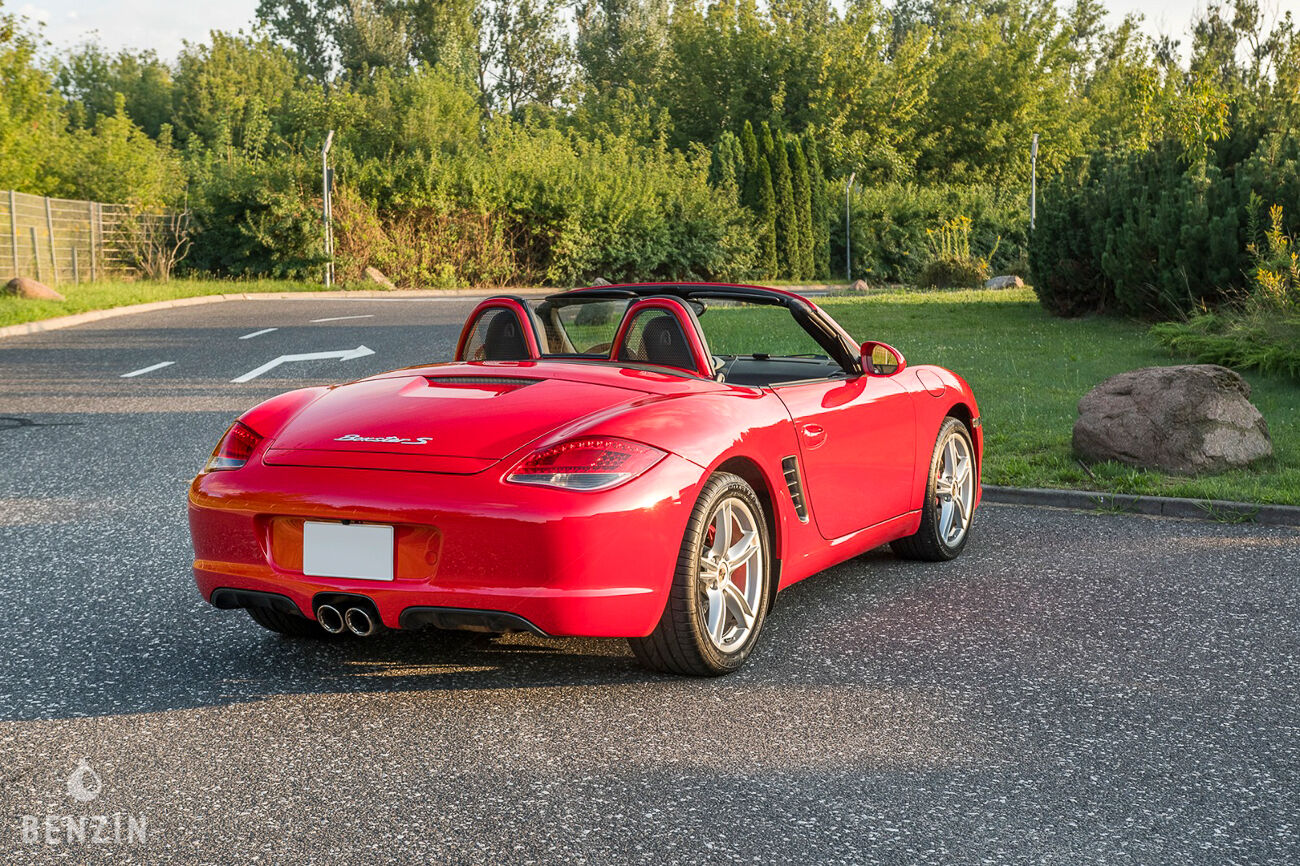 The interior is in very good condition. The black leather upholstery has no tears or holes but shows slight wear. The steering wheel and the dashboard are in good condition. The on-board instrumentation and electrical equipment are working normally. This Boxster has the following equipment:
-172 PAP acoustic package
-Speed maintenance system -
-454 Speed maintenance system
-603 Xenon headlamps and dynamically guided headlamps
-182 Warm climate countries
-840 Sport steering wheel (for PDK with paddles)
-408 Wheel rim 18" BOXSTER S II
-023 Instrument cluster dial, silver
-026 Chronometer dial, silver plated
-029 Châssis standard
-098 Left-hand drive version
-130 English registrations
-161
-193 Japanese version
-195 70 Ah battery
-198 More powerful starter (1.7 kW)
-199 Coupe-batterie
-209 License plate holder, version 1
-219 Differential
-242
-250 PDK (dual clutch) transmission
-267 Automatically dimming interior and exterior mirrors
-268 Rain sensor
-271 Driver's side exterior mirror -aspheric-, electrically adjustable and heated electrically adjustable and heated
-288 Headlight cleaning system
-342 Seat heaters, left and right
-369 Base seat, left
-370 Electric seat, right
-424 CD slot
-426 Without rear wiper
-434
-440 Directional antenna function
-446 Concave hubcap with colored patch
-466 Rear fog light, right
-476 Porsche Stability Management (PSM)
-492 Left-hand drive headlamps
-525 Immobilizer, central locking, 315 MHz
-544 Anti-theft device without infrared control 433MHz
-551 Windshield bulkhead
-555 Seat belts, black
-568 Windshield without band filter
-571 Activated carbon filter
-573 Air conditioning system
-605 LED daytime running lights
-639 Pack Sport-Chrono
-659 On-board computer
-663 Fuel pump control
-675 Navigation system Japan
-680 BOSE sound processor
-708
-709
-760
-767
-780
-946 Front seat covers, leather/artificial leather
-CET
-CJX
-CMX
-P3Z
-XDJ Shift knob and shift lever trim, polished
-XMK Rollover protection bar, body color
-XSC Porsche embossed in the door lintel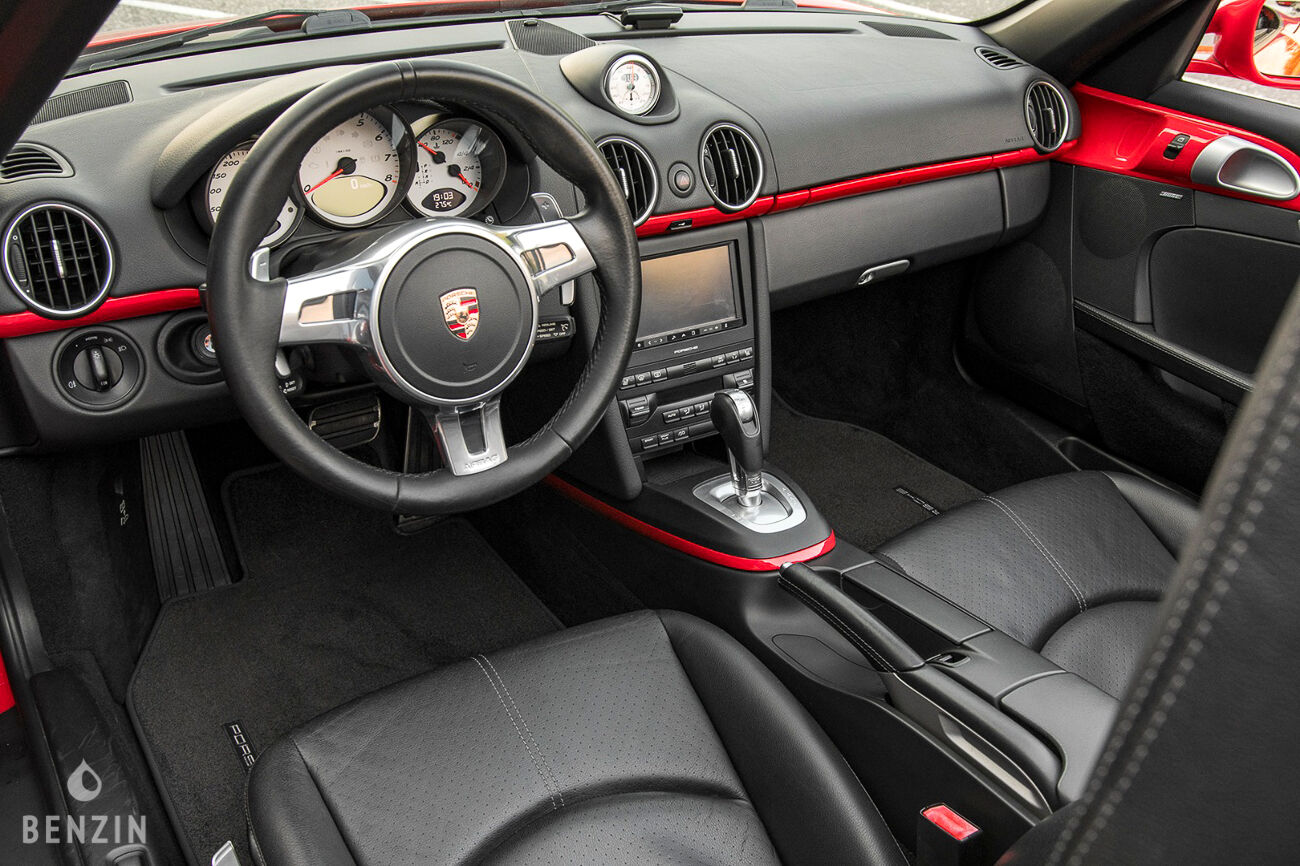 The 3.2-liter 6-cylinder developed 310 hp when it left the factory. The seller indicates that the mechanics work normally as well as the PDK automatic transmission. The seller has the booklet filled out according to the car's mileage. Recently, in 2022, it has benefited from the following expenses at a Porsche specialist (OSA Motors):
-engine oil change
-gearbox change
-Breech cover gasket
-replacement of all filters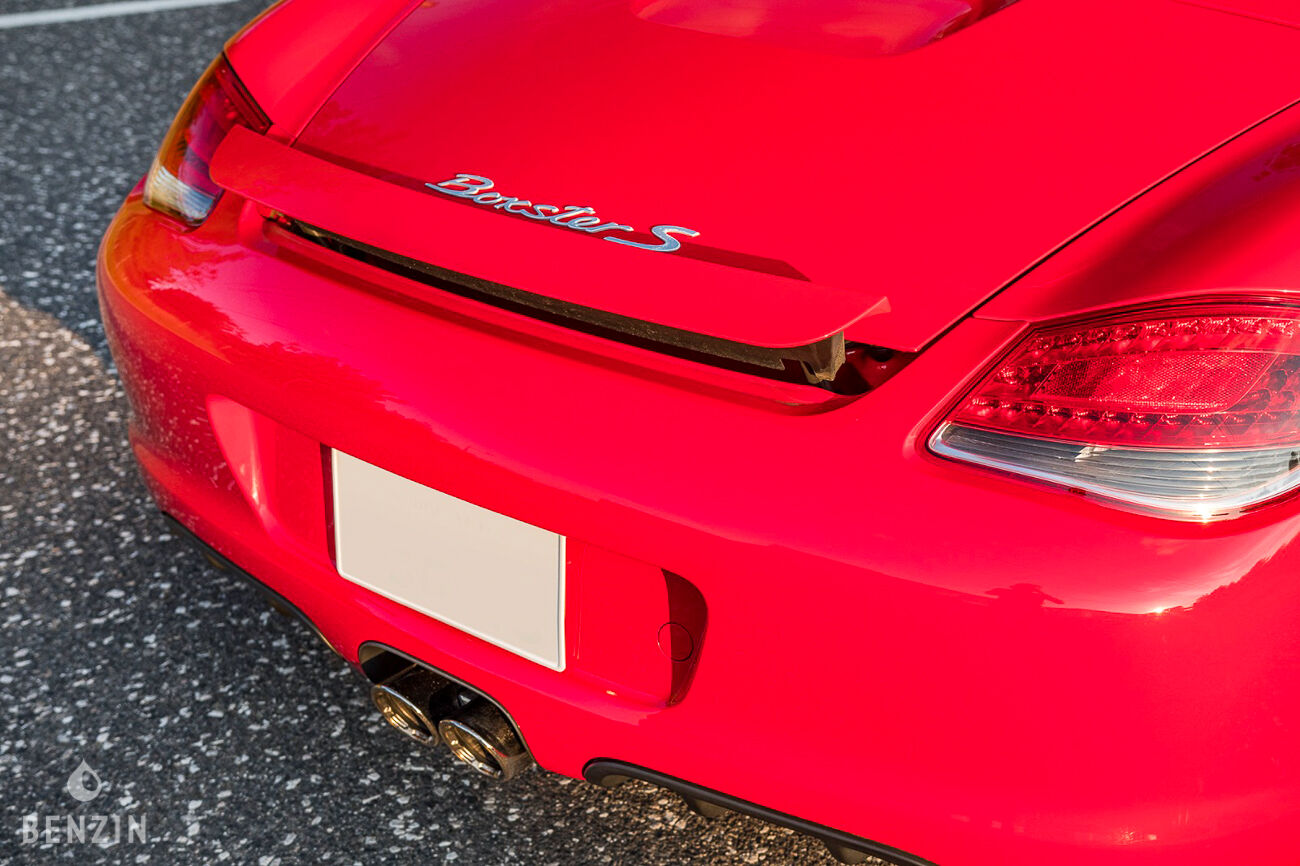 The car has its 4 original rims in good condition. The car brakes normally. Recently, in 2022, the undercarriages have benefited from the replacement of various silentblocks.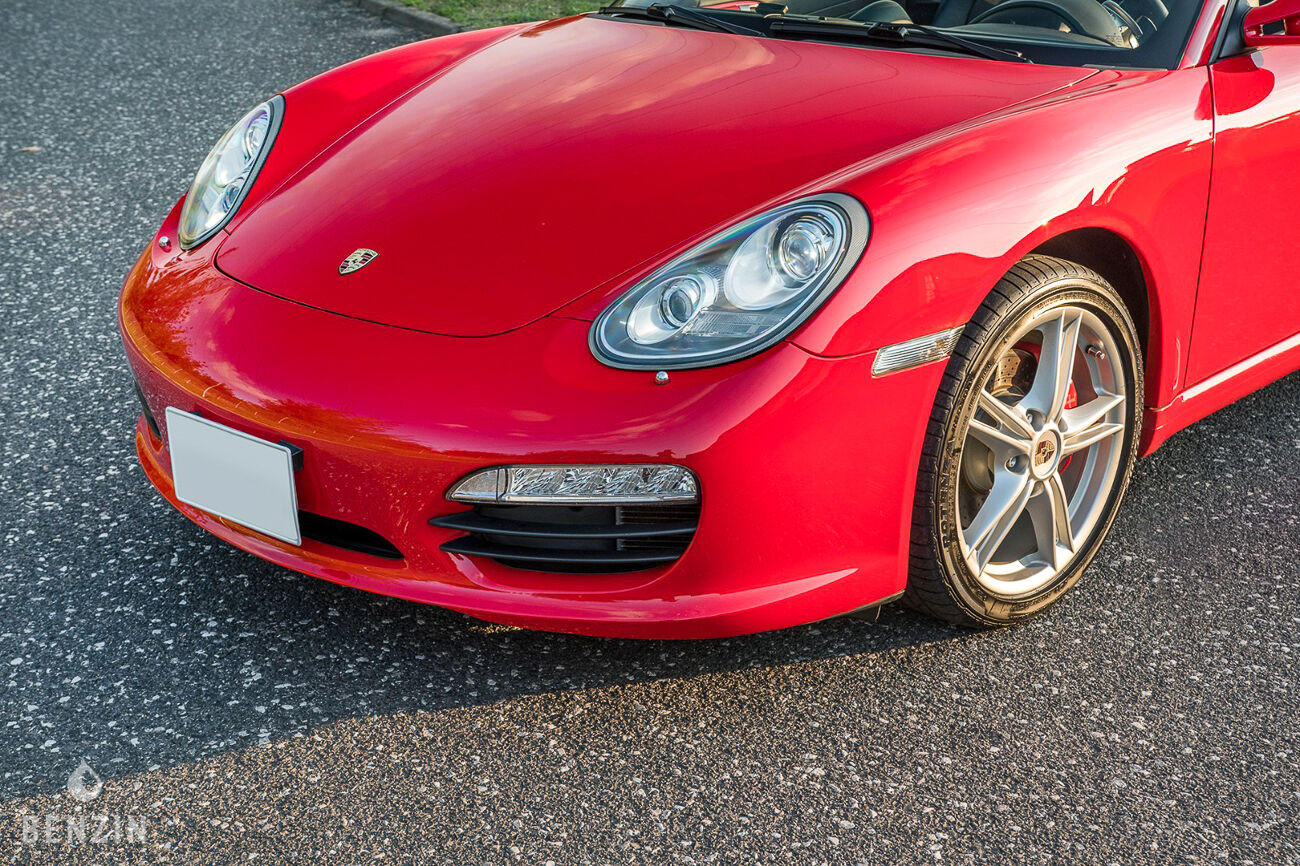 The seller is a professional located in Poland in Warsaw and accepts visits during the sale. The car will be sold with its Polish registration, a valid Polish technical control less than 6 months old, its documentation, its maintenance booklet.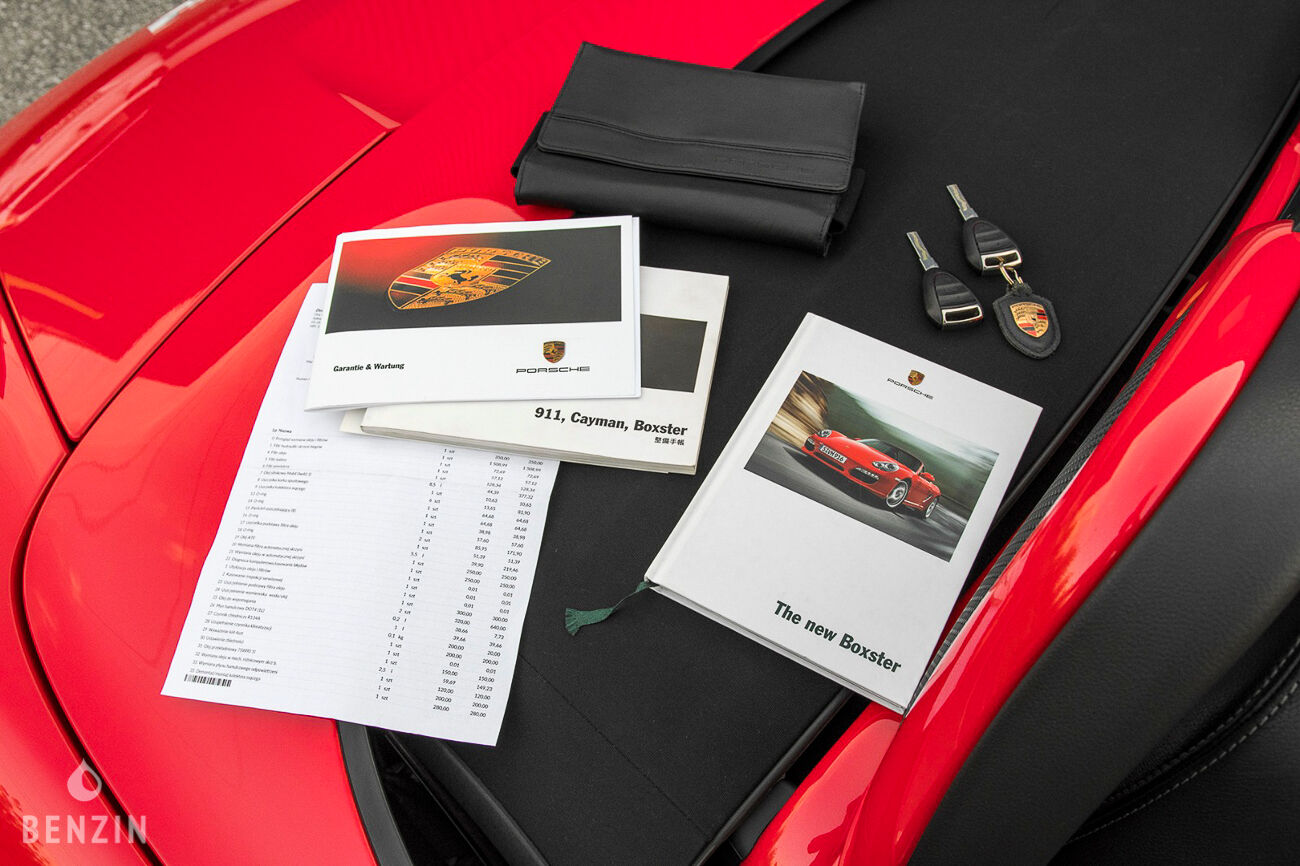 The seller wished to define a reserve price.
Auction information
About this vehicule
Secure Payment

Secure PaymentThis vehicle is eligible for secure payment. You pay for your vehicle via an escrow account
Model page
Porsche
Porsche Boxster type 987
Sold to AudiTTABT
Newsletter
Subscribe to our Newsletter : one email per week so you don't miss a thing!
Currently on Benzin
More on Benzin