Porsche 930 Turbo - 1981
Secure Payment
The "widow maker", the fastest production car in the world of its time, the 930 turbo is not a car to be put in all hands. A big turbo in a rear-engine propulsion, no driving aids, how can you resist? Let yourself be seduced by the love of risk

Benzin
Presentation
This 1981 Porsche 930 Turbo of French origin has 16,900 km following a meter replacement: on 13/07/10 at 107,299 km then on 31/01/12 at 107,950 km at Porsche on invoice (actual mileage 146,000 km). The seller indicates that the car is in good general condition, that it has a valid Technical Control and that it has benefited from recent and regular expenses. This Porsche was delivered new in Paris in 1981 by Sonauto.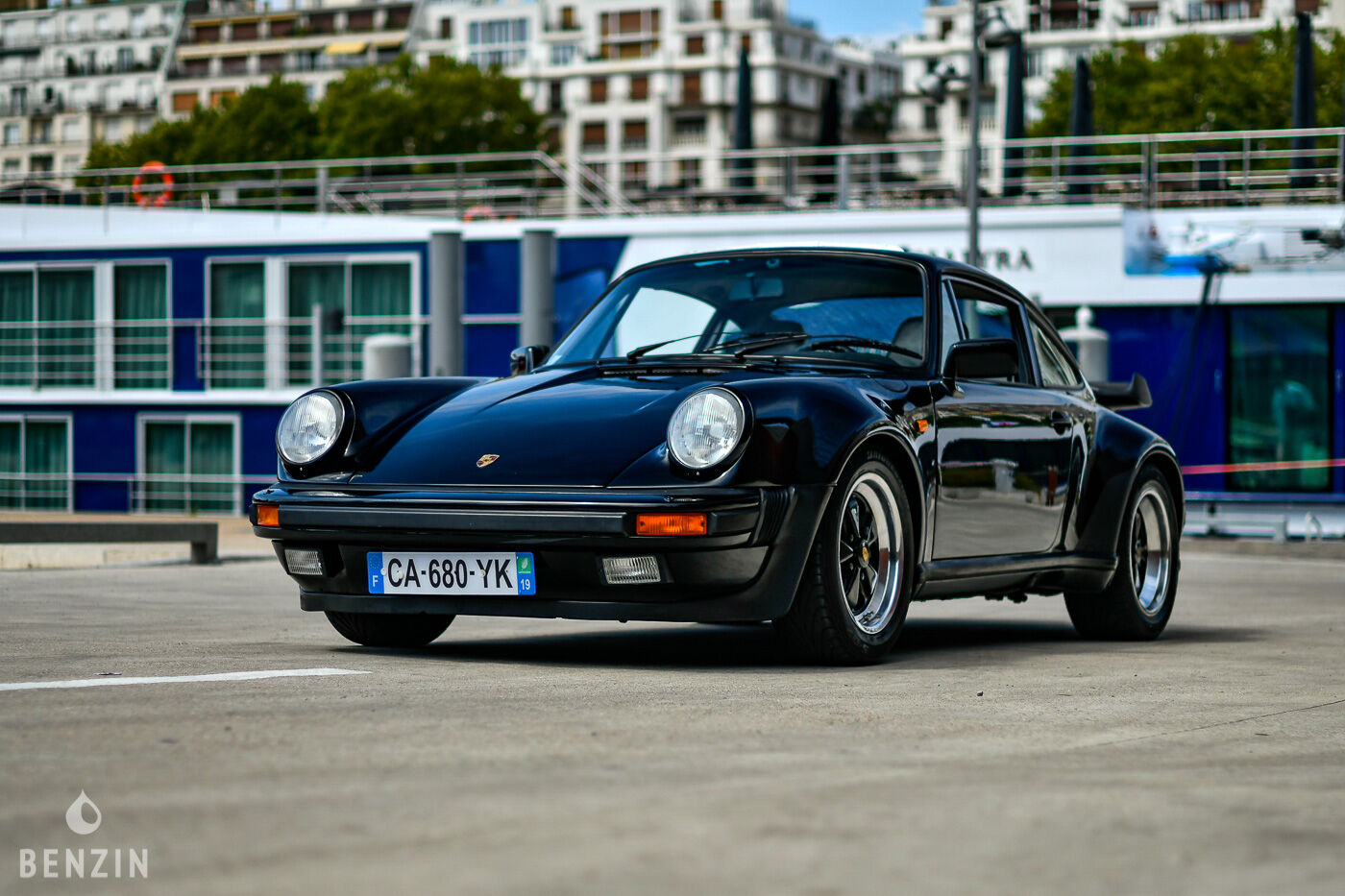 On the outside, the car is in very good condition. The paint in its black color has only a few defects that can be seen in the gallery, the exterior plastics and gaskets are in good condition, as well as the headlights. Pictures of the underbody are available in the gallery.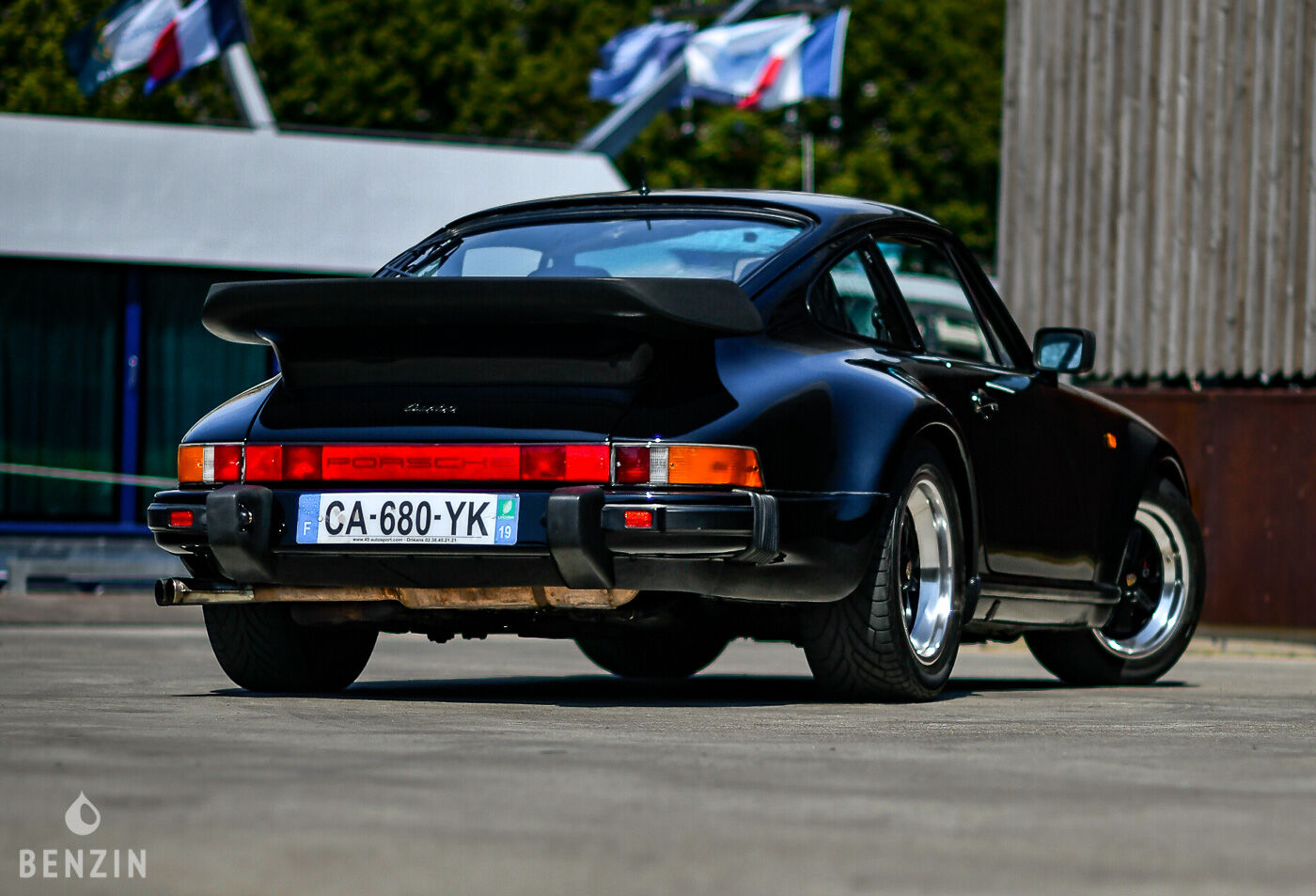 The interior is in good condition. The black leather upholstery has no tears or holes but shows slight wear. The steering wheel and the dashboard are in good condition. The on-board instrumentation and electrical equipment are working normally. This car has the following equipment:
- Sport seats
- Sunroof
- Climatisation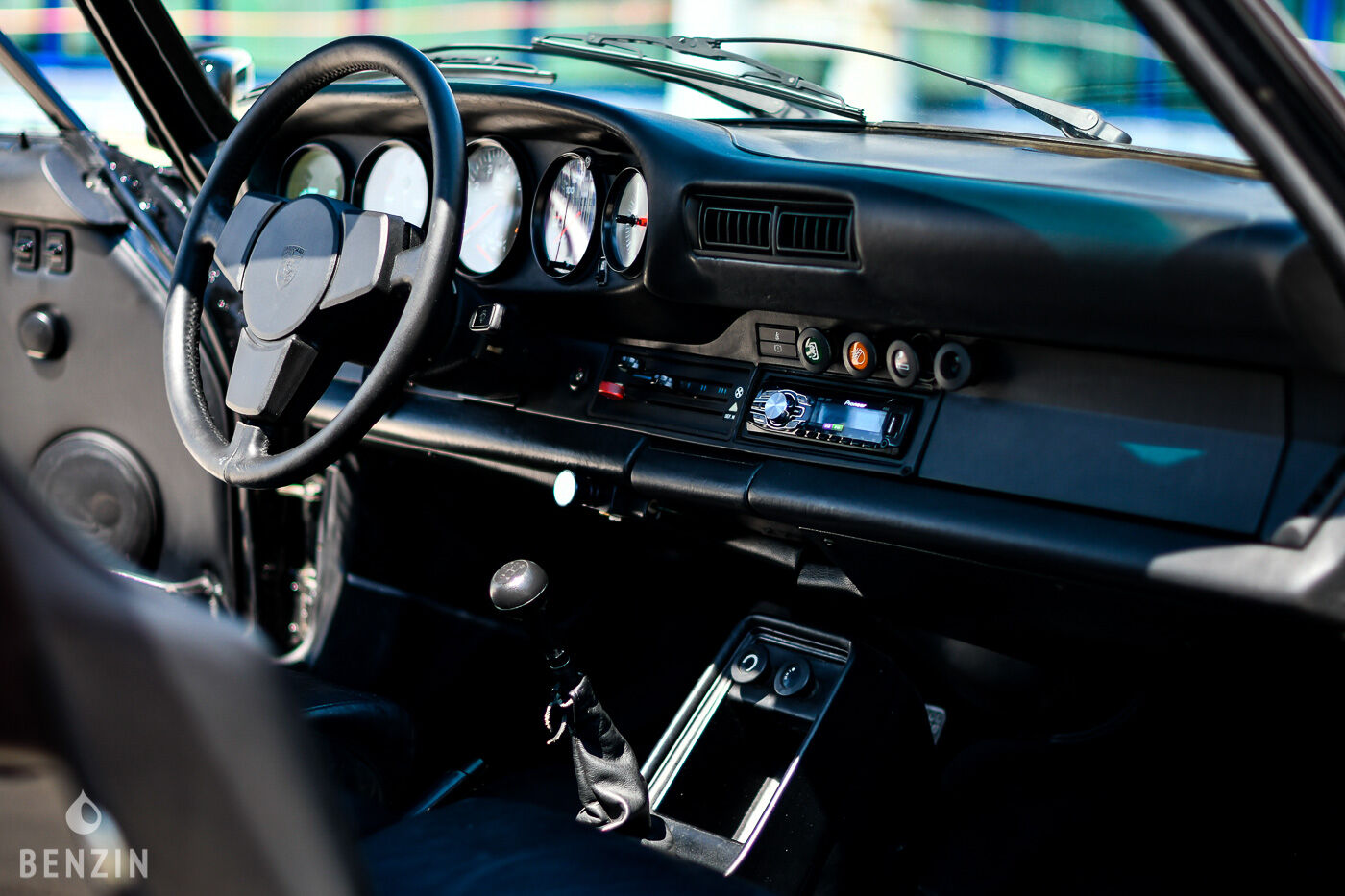 The 3.3-liter 6-cylinder developed 300 hp when it left the factory. The seller indicates that the mechanics work normally as well as the 4 speed manual transmission. The seller has invoices according to the car's mileage. Recently, the car has had a standard service. The clutch was replaced in 2021.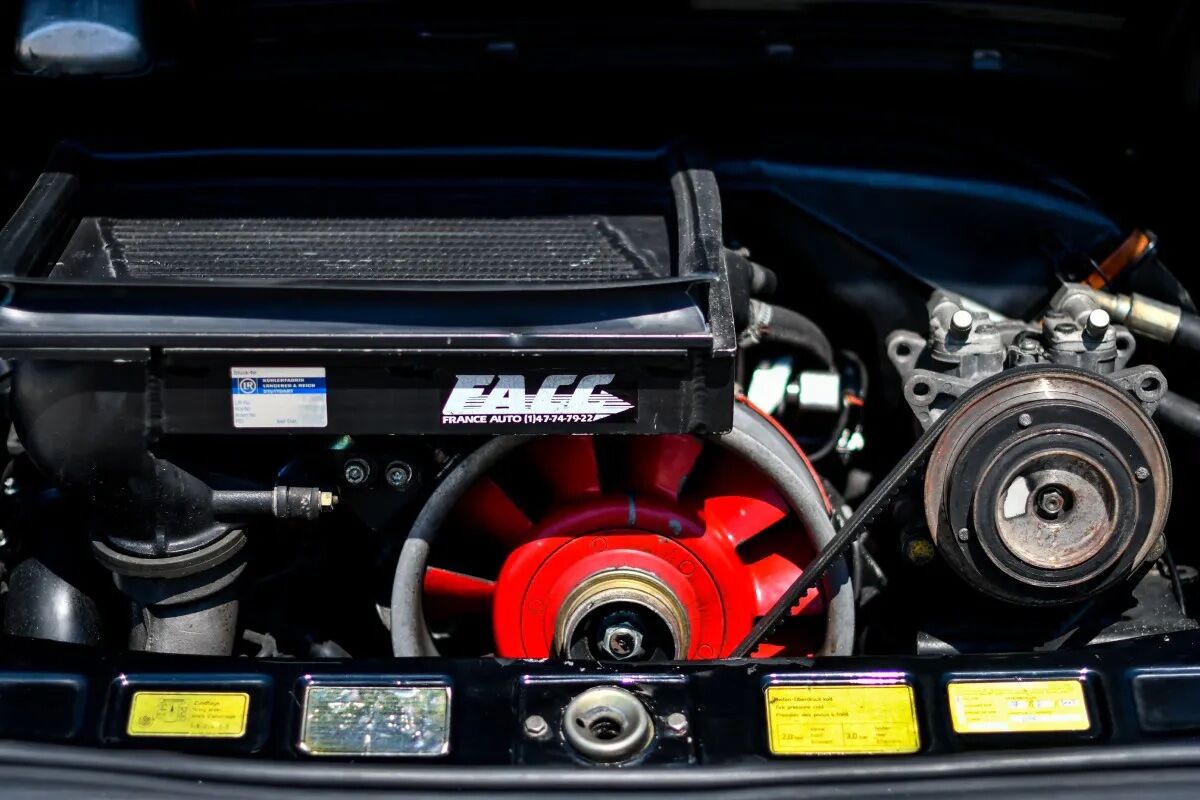 The car has its 4 original rims in good condition, with tires in very good condition. The car brakes normally. The seller specifies that the front and rear calipers are Porsche 964 calipers. The seller specifies that the rear differential (self-locking) emits a slight whistle.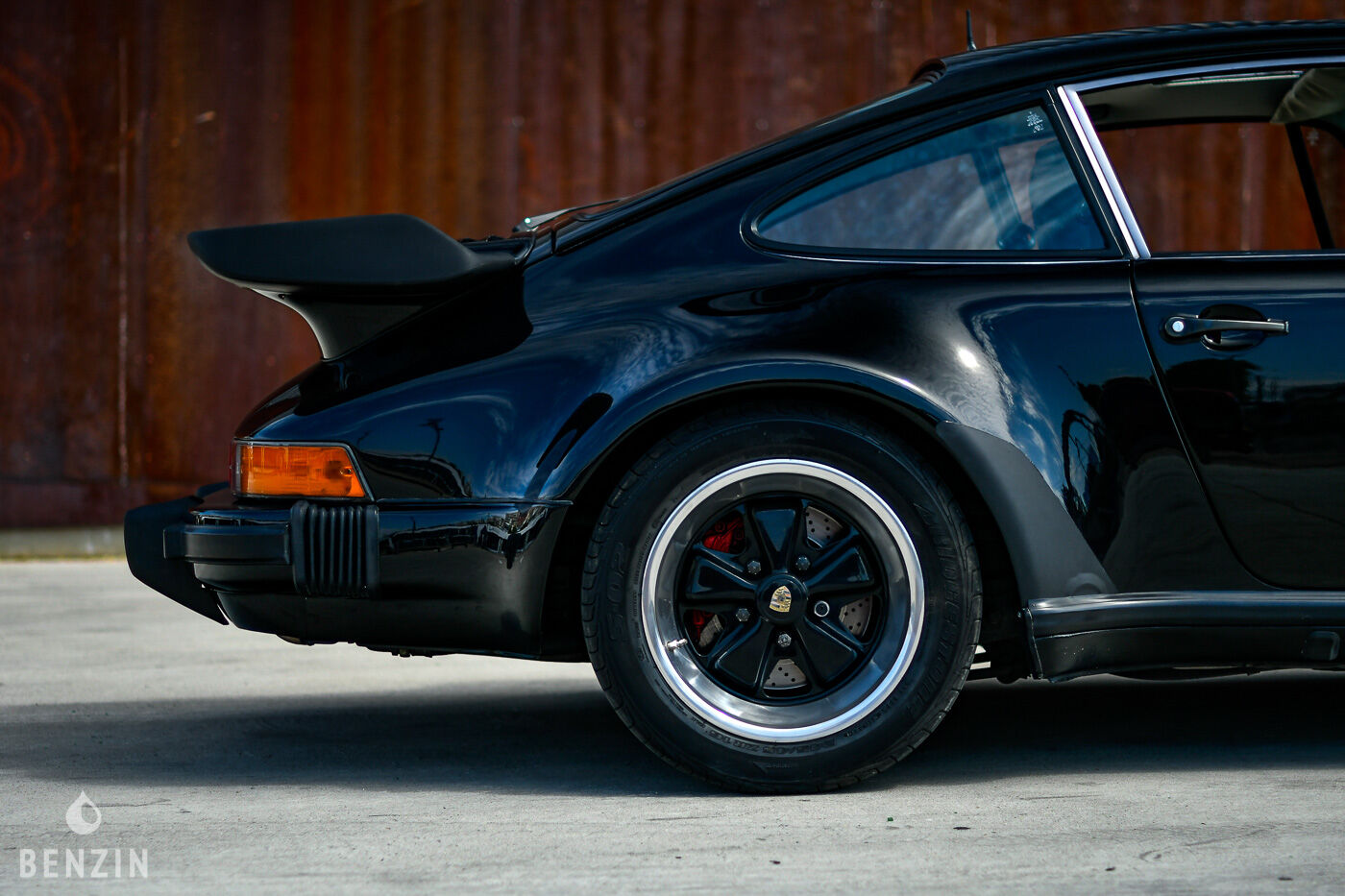 The seller is a professional located in France in Paris (75) and accepts visits during the sale. The car will be sold with its French registration, a favorable CT less than six months old and invoices.
The seller wished to define a reserve price.
Auction information
About this vehicule
Secure Payment

Secure PaymentThis vehicle is eligible for secure payment. You pay for your vehicle via an escrow account
Benzin Trusted Seller

Benzin Trusted SellerThis badge reward the sellers who did several transactions on Benzin with very good buyer feedbacks.
Model page
Porsche
Porsche 911 type G / 930
Reserve price

How much is the reserve ?The reserve price is negociated and stays confidential. Bidders do have an indicator showing if the reserve is met or not.
A reserve price has been set, bid to access the indicator
Transport
Log in or register to get a delivery quote.
Request a visit
The end of the sale is near, visit requests are disabled.
Newsletter
Subscribe to our Newsletter : one email per week so you don't miss a thing!
Currently on Benzin
More on Benzin