BMW Z4 M Roadster VILEBREQUIN - 2007 *Sans réserve
Secure Payment
"M comme Merdique". Il est vrai que le bien connu propriétaire de ce Z4 M Roadster à l'objectivité de reconnaître qu'il s'agit d'une voiture plutôt inutile. Et pourtant, la descendante directe du Z3 M, dessiné par Bangle, est une voiture si attachante qu'elle devient indispensable. Les voitures loisir brut de décoffrage se font de plus en plus rares, alors ne ratez pas l'opportunité d'en acquérir une peu kilométrée (et de surcroît connue). Benzin
Localisation
France, Saint-Denis (93)
Livraison
Possible en supp.
History report
This vehicle has a history report, click to view it.
Vidéos
Présentation
Cette BMW Z4 M type e85 de 2007 d'origine allemande affiche 58.800 km, justifié par carnet. Le vendeur indique que la voiture est en très bon état général, qu'elle dispose d'un Contrôle Technique valide et qu'elle a bénéficié de frais récents. Ce Z4 appartient actuellement au Youtuber Sylvain Levy de la Chaîne Vilebrequin, cette dernière est apparue dans plusieurs vidéos.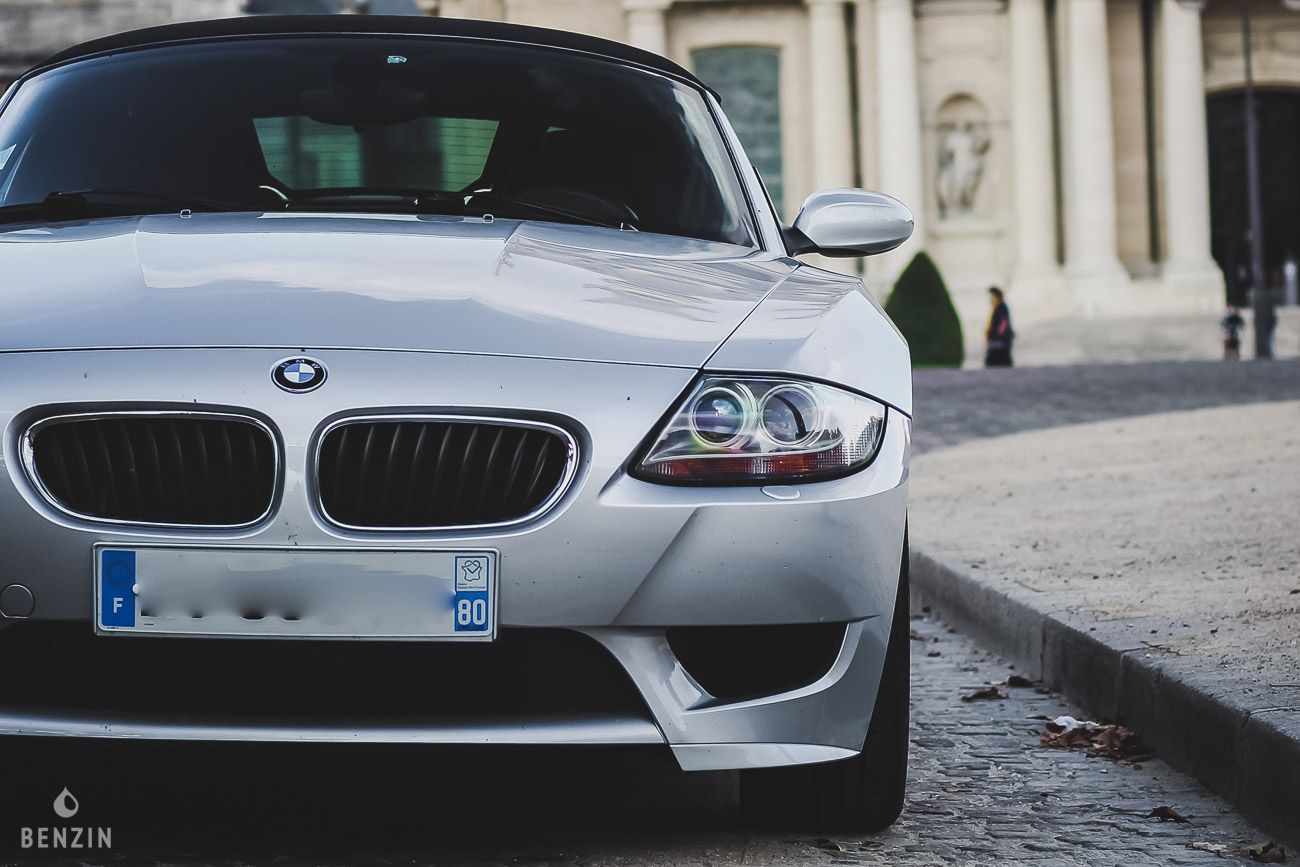 À l'extérieur, la voiture est en très bon état. La peinture dans sa teinte grise ne présente que de très rares défauts visibles dans la galerie. On notera de légers impacts de graviers. Les plastiques et joints extérieurs sont en bon état, tout comme les optiques et la capote électrique. Le vendeur indique que ce Z4 est exempte de corrosion, des photos des soubassements sont disponibles dans la galerie.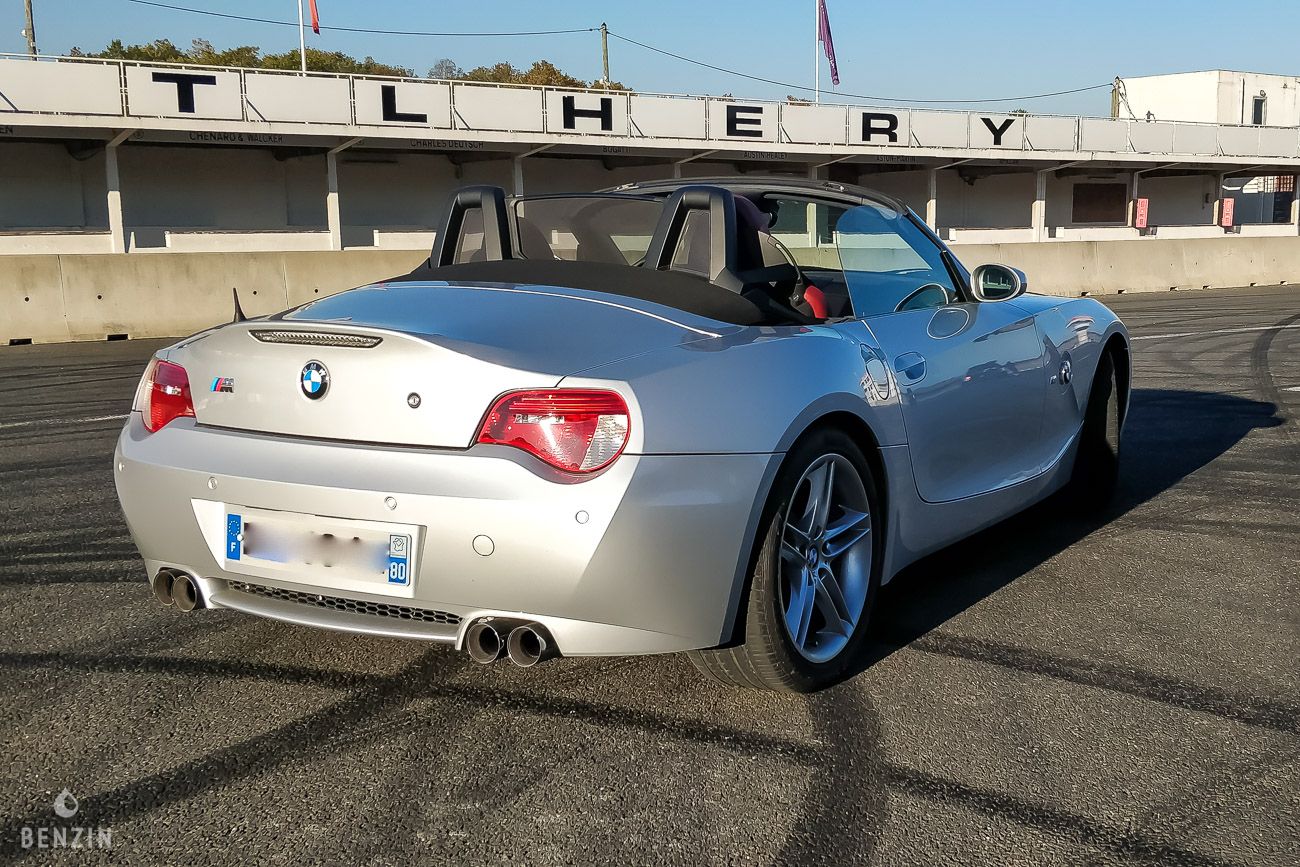 L'intérieur est en très bon état. La sellerie en cuir rouge ne comporte ni déchirures ni trous mais montre de très légères traces d'usure. Le volant et le tableau de bord sont en très bon état. On notera que le porte gobelet conducteur est non fonctionnel et que le seuil de porte conducteur est rayé. L'instrumentation de bord ainsi que les équipements électriques fonctionnent normalement. Ce Z4 est équipé du Carbonstruktur noir et du GPS (fonctionnel)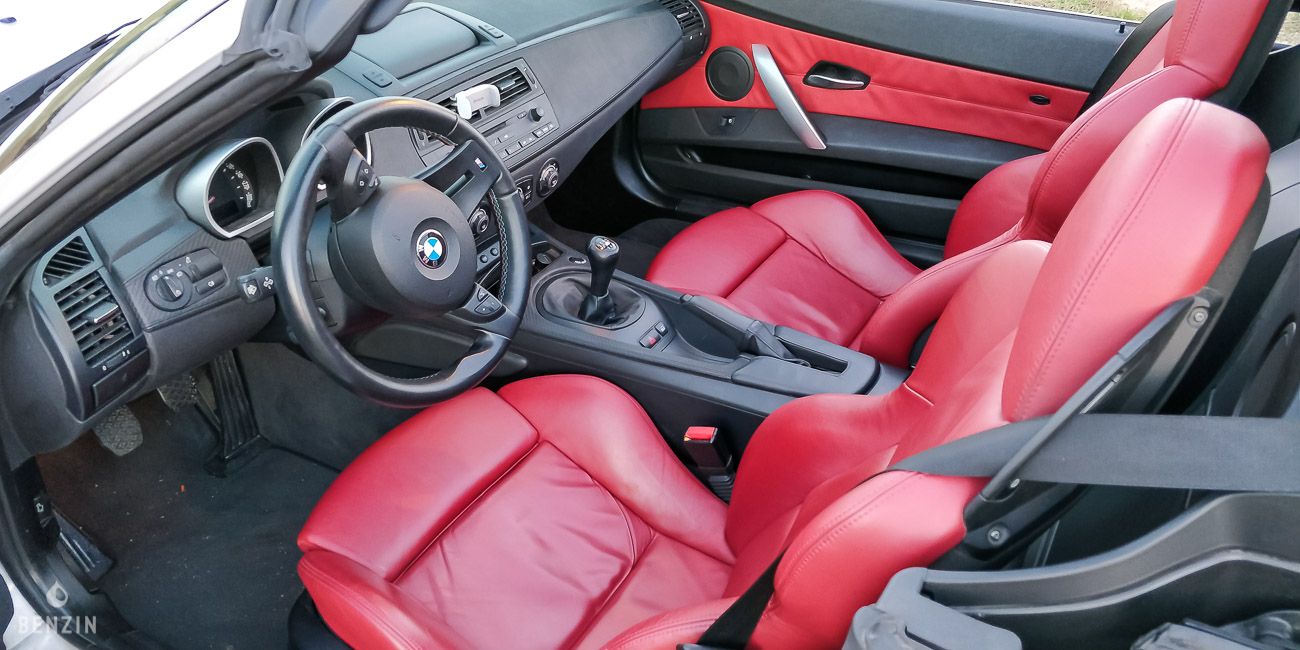 Le 6 cylindres de 3.2 litres type S54 développait 343 cv à sa sortie d'usine. Le vendeur indique que la mécanique fonctionne normalement de même que la boîte manuelle à 6 rapports. Le moteur est entièrement d'origine, à l'exception d'un silencieux inox Eisenmann (avec certificat de pose). Le vendeur dispose du carnet suivant le kilométrage de l'auto. Elle a bénéficié des frais suivant en 2019 et à 55.000 km :
- Remplacement des bougies
- Entretien complet inspection 2
- Vidange de boîte faite en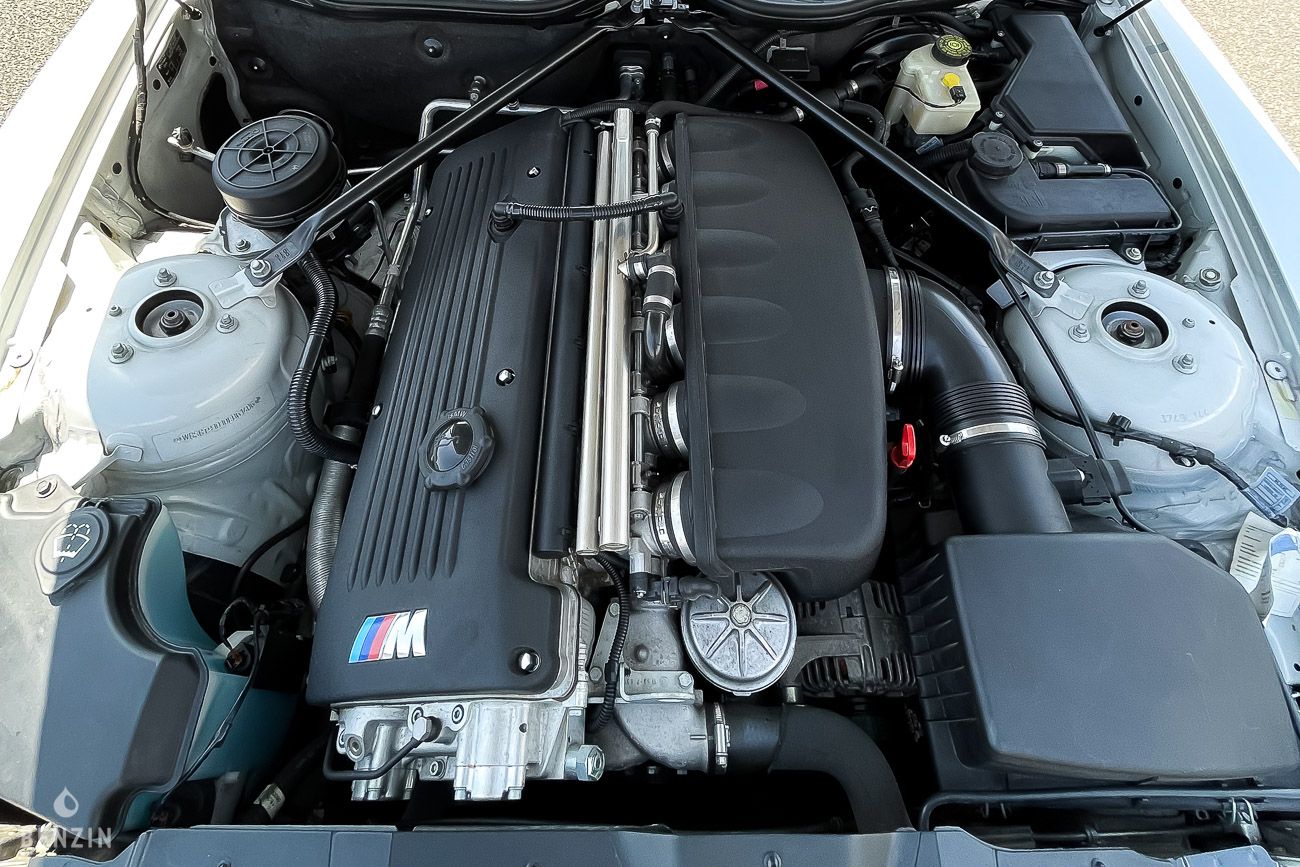 La voiture dispose de ses 4 jantes d'origine en bon état (défaut jante ARD) chaussées de pneus en très bon état (2019 et 55.000 km). La voiture freine normalement.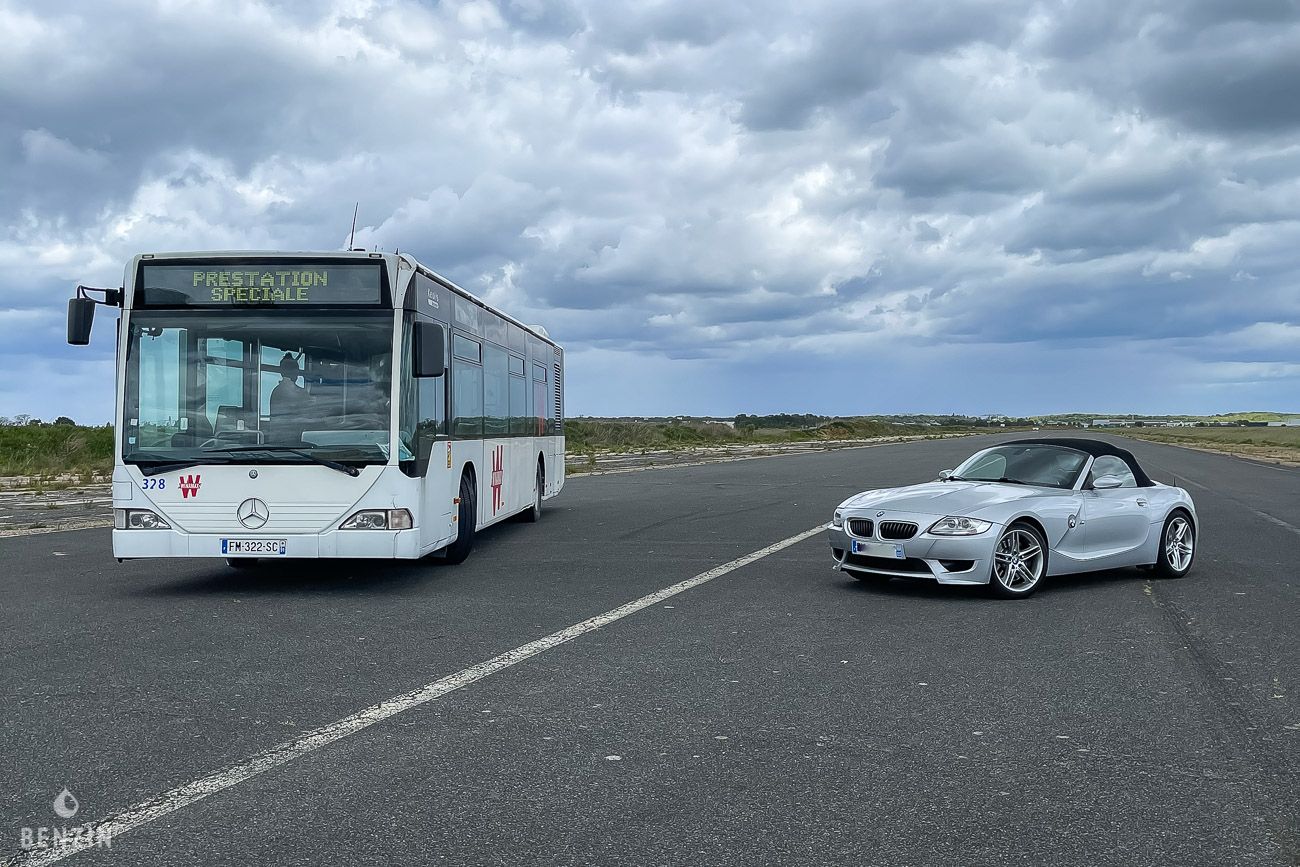 Le vendeur est un particulier situé en France à Saint-Denis (93). La voiture sera vendue avec sa carte grise française, son carnet, sa documentation, son double de clés, ses silencieux d'origine et une housse adaptée. Le vendeur s'engage à fournir un CT favorable de moins de 6 mois pour la vente, le précédent étant vierge.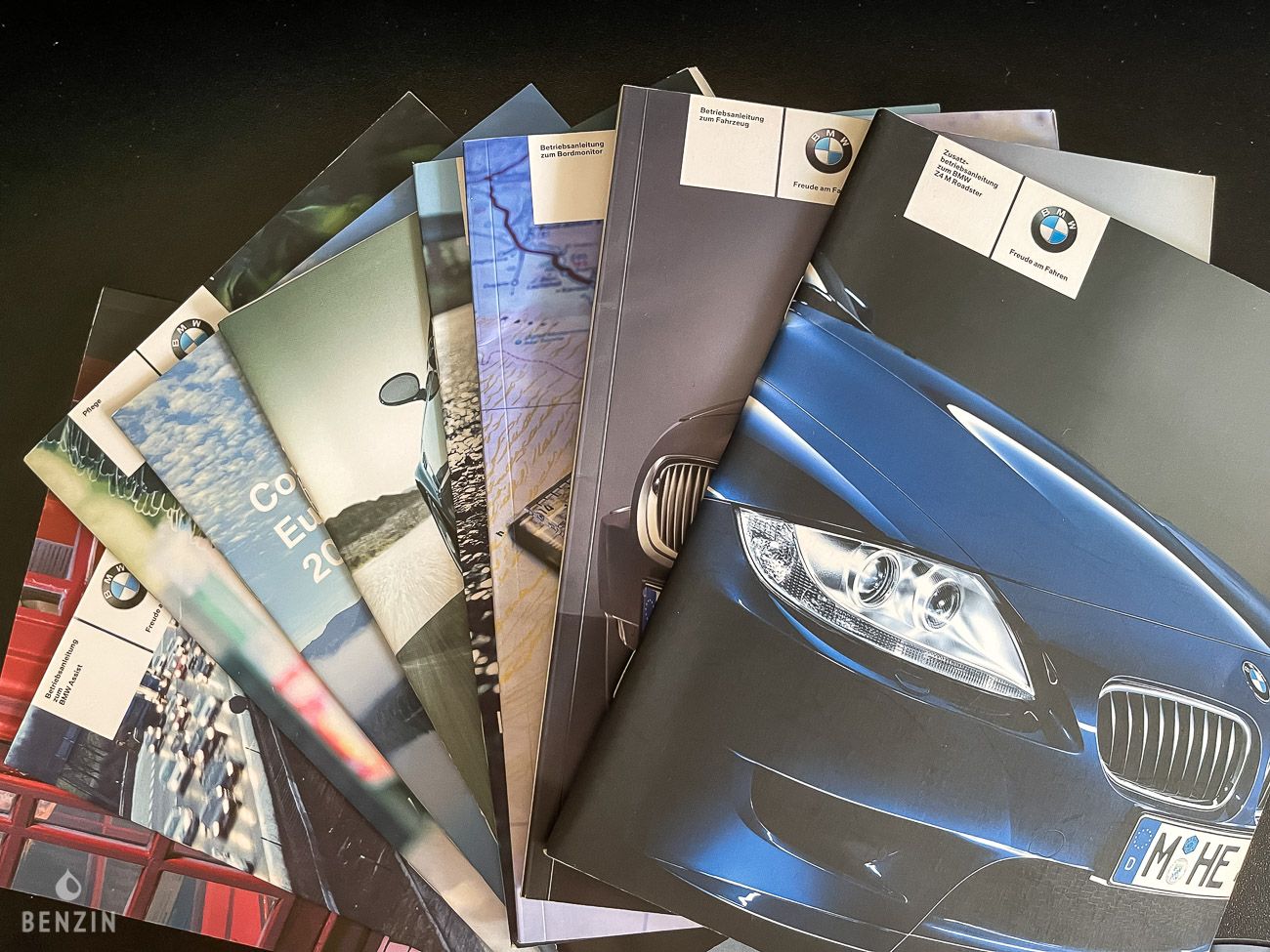 Le véhicule est vendu sans prix de réserve.
Auction information
Gallery
Seller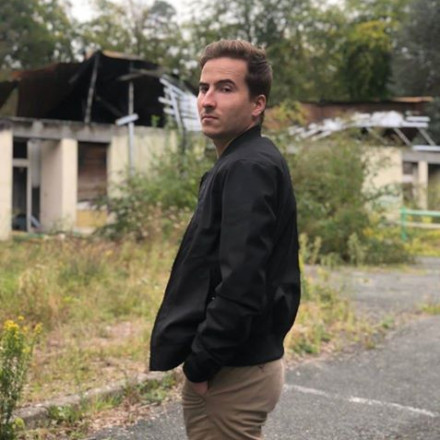 SylvainLevy
About this vehicule
Secure Payment

Secure PaymentThis vehicle is eligible for secure payment. You pay for your vehicle via an escrow account
Benzin Trusted Seller

Benzin Trusted SellerThis badge reward the sellers who did several transactions on Benzin with very good buyer feedbacks.
Benzin Exclusivity

Benzin ExclusivityThis vehicule is offered for sale exclusively on Benzin.
Sold to kim
Financing
You can no longer submit a request. Requests can be submitted up to 3 days before the end of the sale.
Newsletter
One email per week so you don't miss anything
Currently on Benzin
More on Benzin