This vehicle got away! Don't miss the next one by subscribing to the model:
Autobianchi Y10
Autobianchi Y10 Turbo 80k km - 1986
Secure Payment
La Y10 est une petite curiosité. Plus petite qu'une 205 ou qu'une Golf, elle n'est pas pour autant moins "GTI". Avec 85cv dans 3,4 mètres et environ 790kg, c'est sûr, il y a de quoi s'amuser à son volant. Alors si vous voulez tenter l'originalité, cette Y10 Turbo en très bon état est faite pour vous. Benzin
Localisation
France, Orgeval (78630)
Livraison
Possible en supplément
History report
This vehicle has a history report, click to view it.
Présentation
Cette Autobianchi Y10 Turbo de 1986 est une 4ème main affichant 79.500 km, justifié par Histovec. Le vendeur indique que la voiture est en très bon état général, qu'elle dispose d'un Contrôle Technique valide et qu'elle a bénéficié de frais récents et réguliers.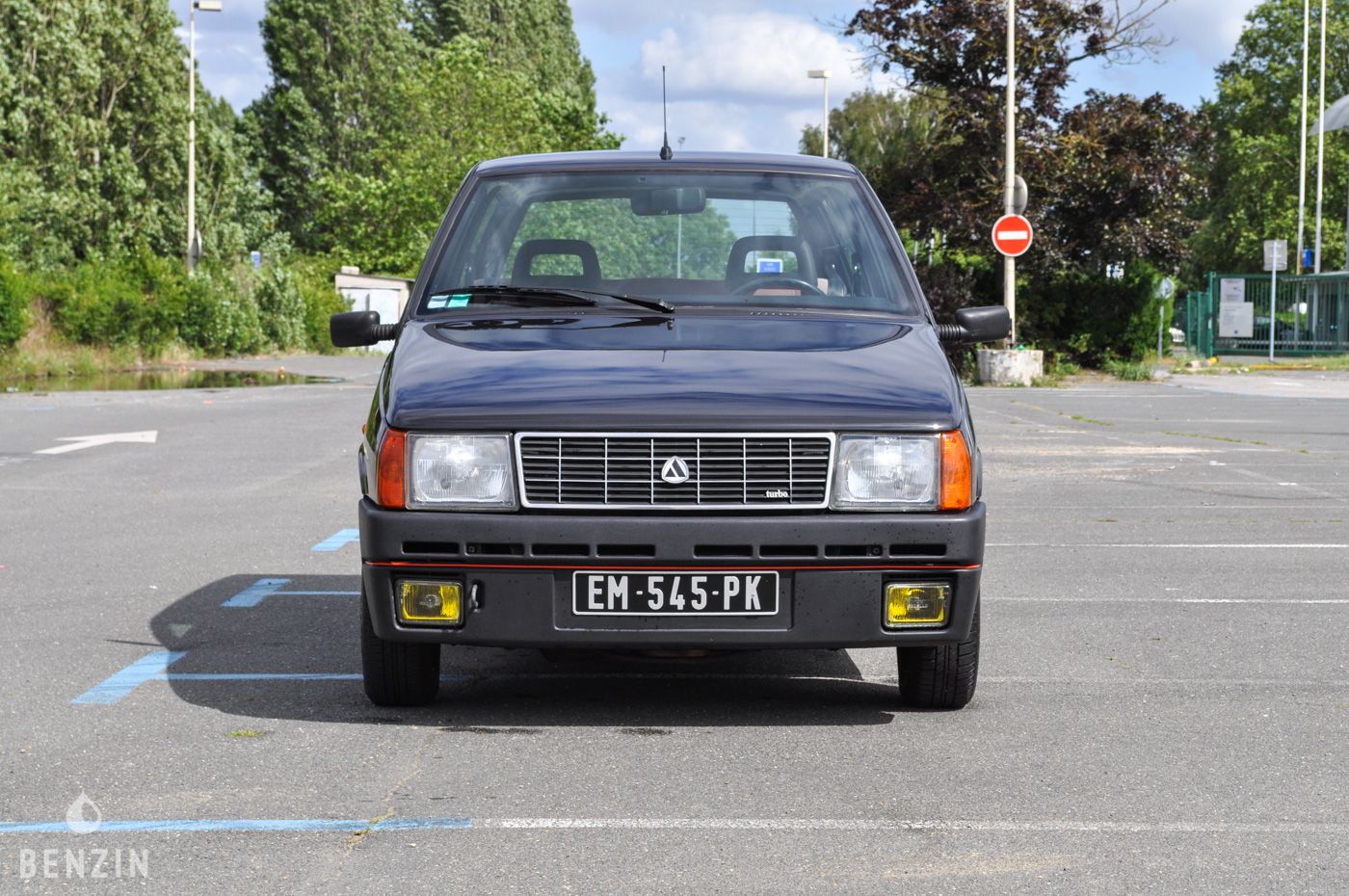 À l'extérieur, la voiture est en très bon état. La carrosserie a été repeinte en 2015 dans sa teinte noire, elle ne présente aucun défaut notable (voir galerie). Les pare- chocs et phares sont neufs. Les plastiques et joints extérieurs sont en bon état. Le vendeur indique que le châssis de cette Y10 Turbo est sain, des photos des soubassements sont disponibles dans la galerie.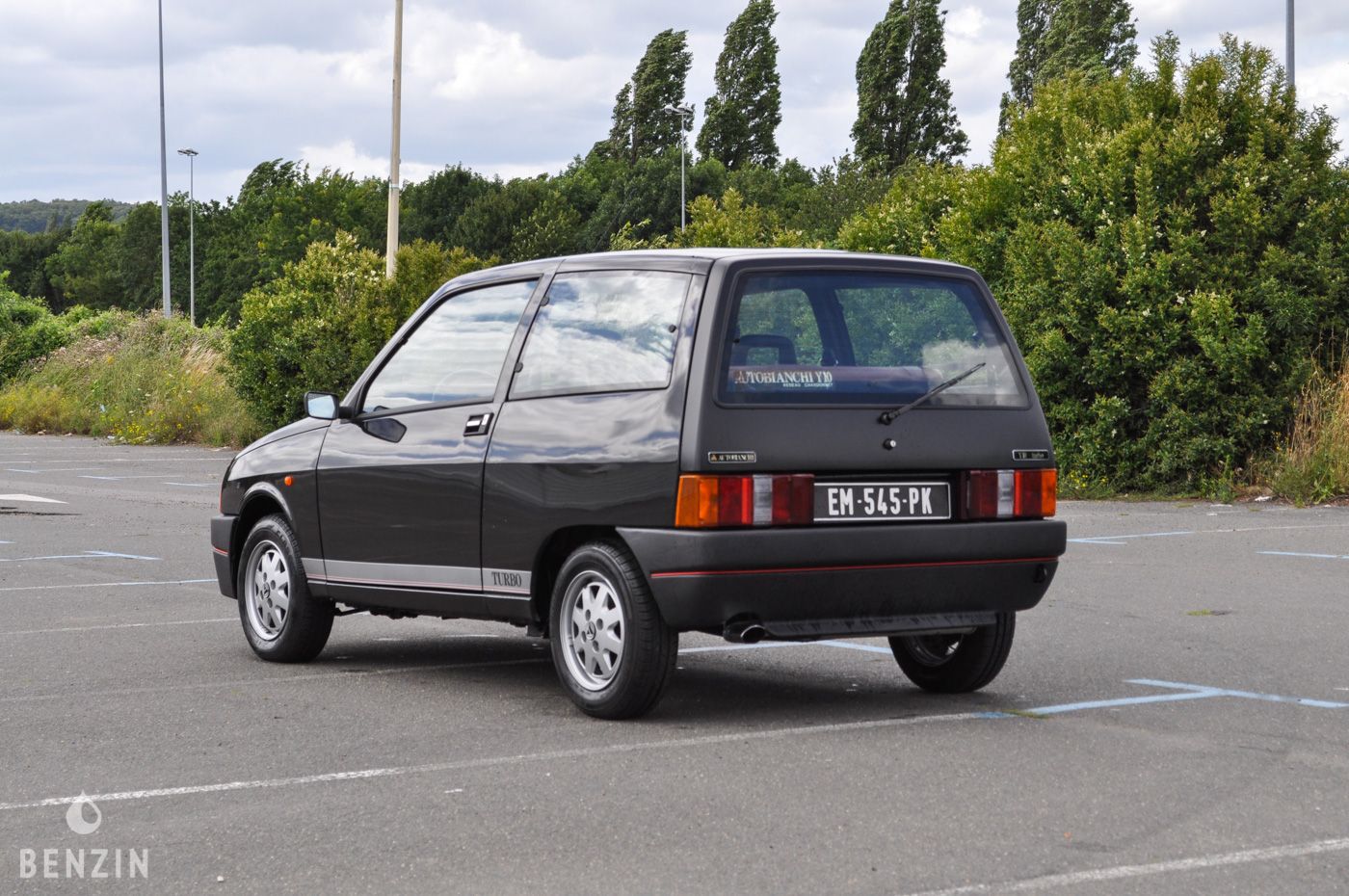 L'intérieur est en très bon état. La sellerie en tissu rouge ne comporte ni déchirures ni trous mais montre de légères traces d'usure. Le volant et le tableau de bord sont en très bon état. L'instrumentation de bord ainsi que les équipements électriques fonctionnent normalement.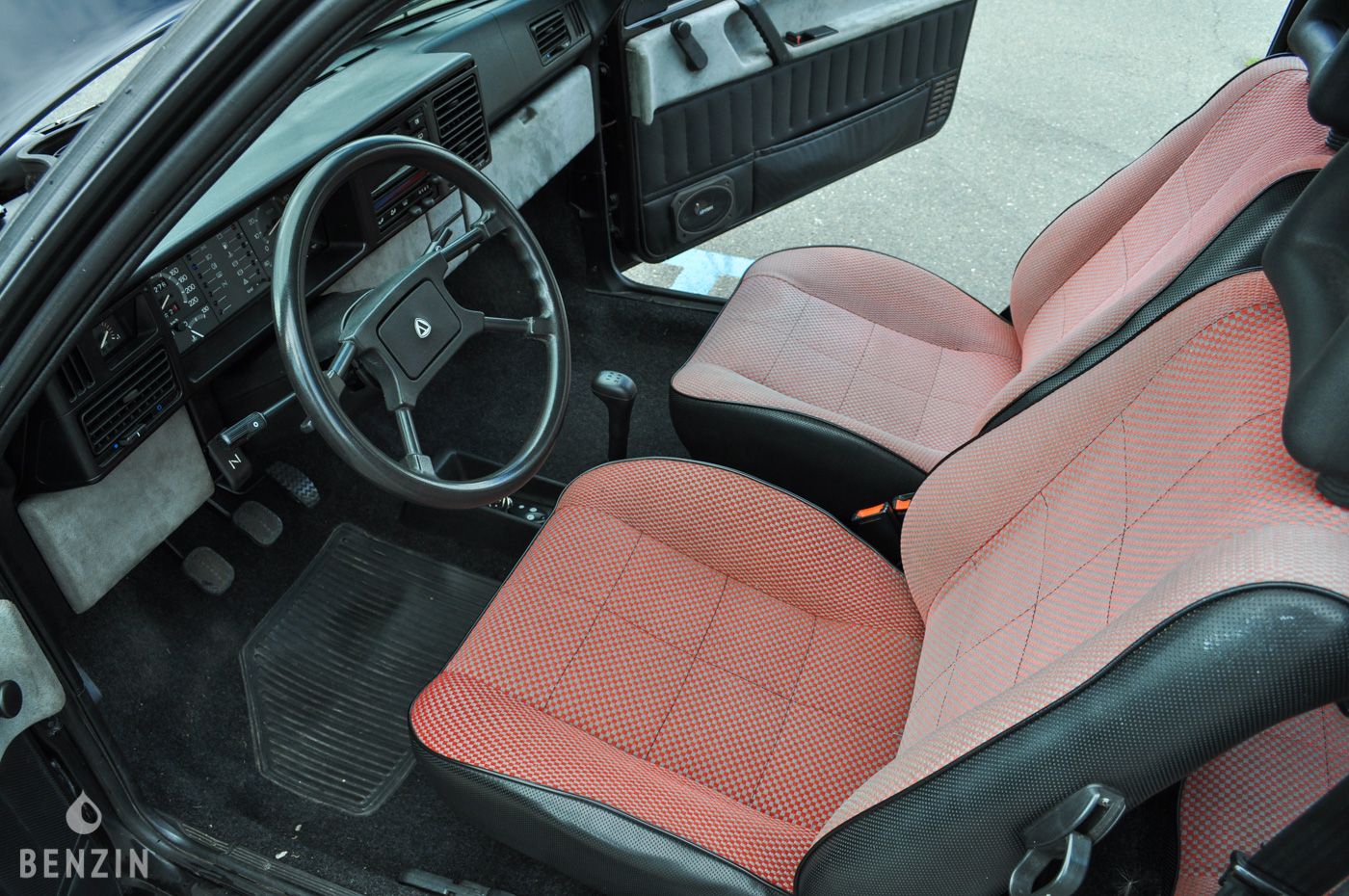 Le 4 cylindres (Turbo IHI avec échangeur) de 1.0 litres développait 85 cv à sa sortie d'usine. Elle dispose de carburateur double corps. Le vendeur indique que la mécanique fonctionne normalement de même que la boîte manuelle à 5 rapports. Le moteur est entièrement d'origine. Récemment, elle a bénéficié des frais suivant :
- Remplacement des fluides et des huiles (10w40) / filtres en avril 2020
- Courroie de distribution en avril 2020
- Echappement
- Réfection boite (Synchro de 2ème en 2015)
- Grande révision en 2015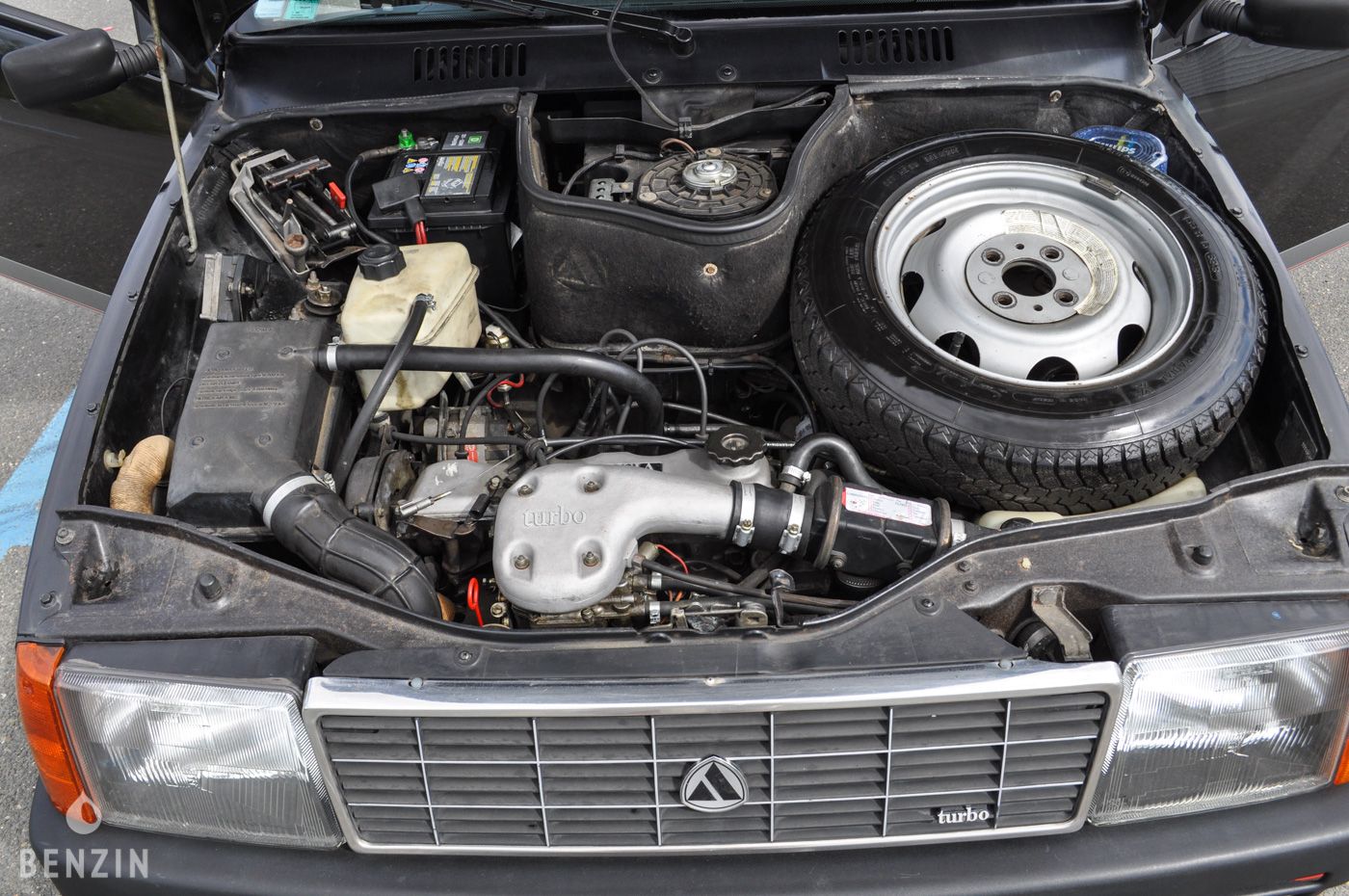 La voiture dispose de ses 4 jantes d'origine récemment repeintes et chaussées de pneus en très bon état. La voiture freine normalement.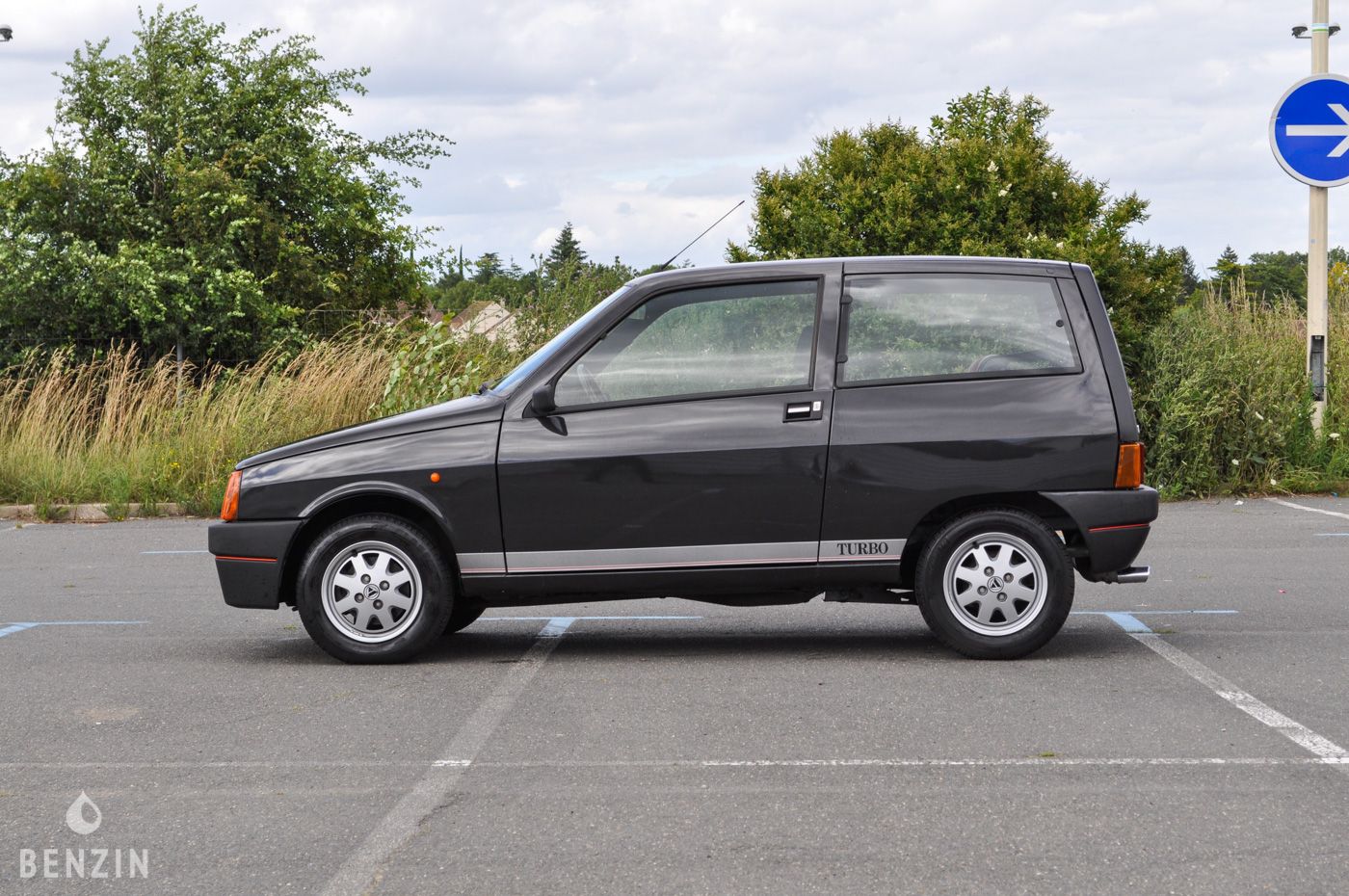 Le vendeur est un particulier situé en France à ORGEVAL (78630) et accepte les visites pendant la vente. La voiture sera vendue avec sa carte grise française (normale), sa documentation, des factures, d'anciens CT et le vendeur s'engage à fournir un CT favorable de moins de 6 mois pour la vente.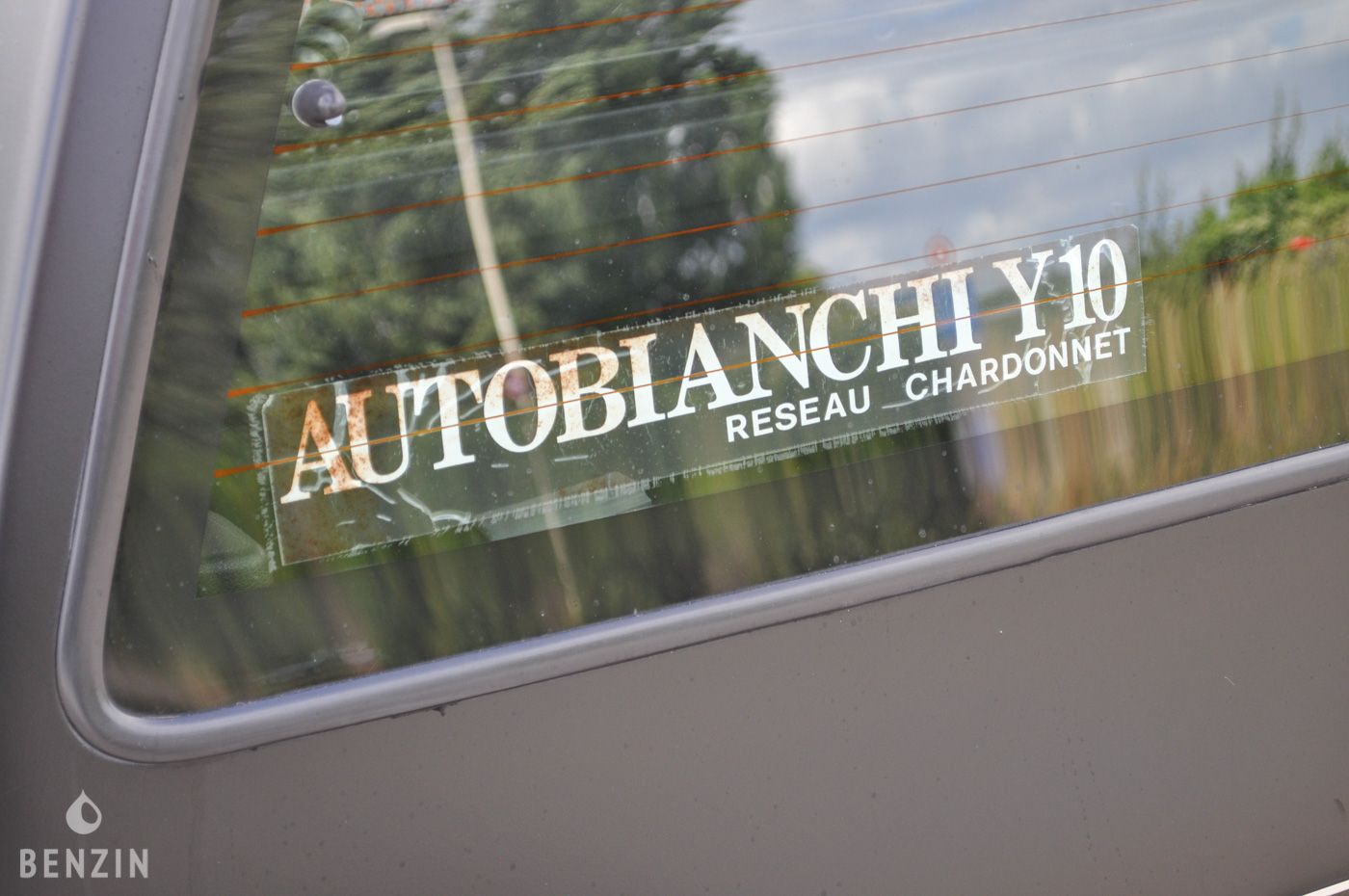 Le vendeur a souhaité définir un prix de réserve.
Auction information
Gallery
Seller Facel
About this vehicule
Photo Pack

Photo PackThis vehicle received a professional photo shoot
Secure Payment

Secure PaymentThis vehicle is eligible for secure payment. You pay for your vehicle via an escrow account
Benzin Trusted Seller

Benzin Trusted SellerThis badge reward the sellers who did several transactions on Benzin with very good buyer feedbacks.
Model page
Autobianchi
Autobianchi Y10
Reserve not met
Newsletter
One email per week so you don't miss anything
Currently on Benzin
More on Benzin