This vehicle got away! Don't miss the next one by subscribing to the model:
Ford Escort
C'était à l'époque des GTI, lorsque Golf et R5 Alpine se faisaient la guerre, que Ford a lancé sa XR3i dans la bataille. Avec son nouveau moteur à injection de 110cv qui n'avait que 900kg à tracter, elle n'a pas démérité. Profitez ici d'un bel exemplaire non sans défauts mais avec seulement 79.000km et une belle robe rouge. Benzin
Carte grise
Oui, française
Localisation
France, Lamorlaye (60260)
Cette voiture sera exposée le samedi 27 avril lors de notre événement "À la Plage", plus d'informations ici
Vidéo
Présentation
Roulage
Présentation
Cette Ford XR3i de 1989 affiche 79.000 km, un kilométrage estimé juste par le propriétaire.
À l'extérieur, cette Ford XR3i est en état moyen. La peinture d'origine a conservée une belle couleur mais montre plusieurs défauts comme des rayures profondes et des éclats. La carrosserie ne présente pas de déformation majeure mais plusieurs bosses et impacts. Aucune corrosion n'est cependant à déclarer à l'exception de l'emplacement de batterie, rouillé à cause d'une batterie ayant débordé (voir galerie). La voiture est complète et équipée de feux longue portée fonctionnels.
À l'intérieur, cette Ford XR3i est en bon état. La sellerie en tissu d'origine ne montre ni déchirure ni trou, seul le renfort d'assise du siège conducteur est affaissé. Les plastiques et garnitures sont en très bon état, sans fissures, rayures ou décoloration. Les commandes ne montrent pas de patine. La voiture est équipée d'un toit ouvrant fonctionnel. L'instrumentation et l'équipement sont dits fonctionner correctement.
La mécanique de cette XR3i est en très bon état. Le 4 cylindres à injection développait 110cv à sa sortie d'usine. Le propriétaire indique avoir effectué récemment la distribution et une vidange. La pompe à essence ainsi que le régulateur de pression ont été remplacés. La boîte manuelle à 5 vitesses est dite fonctionner parfaitement, passant et verrouillant bien sur chaque rapport.
Les 5 jantes d'origine sont en très bon état, ne montrant que de légers défauts de vernis et accrocs. 4 pneus neufs ont été installés et un réglage de géométrie a été fait. La voiture est dite rouler et freiner normalement, sans émettre de bruit anormaux ou montrer de déséquilibre.
Le vendeur est un particulier situé en France à Lamorlaye (60) et accepte les visites pendant la vente. La voiture est vendue avec un contrôle technique valide.
Le vendeur a souhaité définir un prix de réserve.
Informations sur les enchères
Dates
Date d'ouverture des enchères : Mercredi 24 Avril 2019 08:00
Date de fin des enchères : Vendredi 3 Mai 2019 16:00
Note : Toute nouvelle enchère passée dans les 2 dernières minutes repousse le compteur de 2 minutes supplémentaires ("anti-sniping").

Fonctionnement des enchères
Une carte bancaire est nécessaire pour enchérir bien que rien ne soit prélevé sur le moment. Les enchères montent immédiatement au montant renseigné.
Enchérir vous engage. Nous n'acceptons aucun retrait d'enchère. Toute rétractation est sanctionnée d'une redevance de 6% TTC du montant enchérit avec un minimum de 300€ TTC.
Visites du véhicule
Les acheteurs ont la possibilité d'aller voir le véhicule pendant toute la durée de la vente, nous contacter pour prendre un rendez-vous.
Paiement
À la fin de l'enchère : Le gagnant est prélevé automatiquement des frais de service de 3% TTC du prix final par carte bancaire (minimum 150€ TTC).
Dans les 15 jours suivants : Le gagnant doit régler le prix de vente au vendeur. Le paiement sécurisé par Paycar est gratuit pour les acheteurs Benzin. Le vendeur et l'acheteur peuvent convenir d'utiliser un autre moyen de paiement.
Livraison
En l'absence d'indication contraire, l'acheteur est tenu de récupérer le véhicule chez le vendeur. Benzin est en mesure de vous proposer un service de livraison optionnel, nous contacter.
Garantie "Sans Surprises"
Si vous optez pour le paiement par Paycar, Benzin est en mesure d'annuler la transaction et vous rembourser les frais de vente si le véhicule présente une anomalie majeure non signalée dans l'annonce à livraison. Voir Conditions.
Note importante : Benzin apporte un soin tout particulier à la description des véhicules, basées sur les dires des vendeurs. Cependant il est impossible d'être pleinement exhaustif de surcroit lorsqu'un véhicule est ancien. Ainsi, nous recommandons à nos enchérisseurs de contacter les vendeurs, ou d'aller voir les véhicules avant d'enchérir. En enchérissant, vous acceptez que les véhicules puissent présenter quelques défauts mineurs ne pouvant être sujet à réclamation (hors défauts majeurs décrits dans nos conditions et élligibles à la Garantie Sans Surprises).
Pourquoi acheter sur Benzin ?
Sur Benzin, vous ne trouverez que de réelles annonces de vendeurs vérifiés. Benzin s'assure également de l'exhaustivité et de la cohérence des informations fournies afin d'écarter les annonces douteuses. Benzin vous accompagne tout au long de la vente et intervient en cas de problème. Benzin pré-négocie les prix de réserve (lorsqu'ils existent) afin de vous assurer d'acheter des automobiles d'intérêt à bon prix. Enfin, Benzin assure une transaction sécurisée en offrant le paiement par Paycar.
Auction information
Gallery
Seller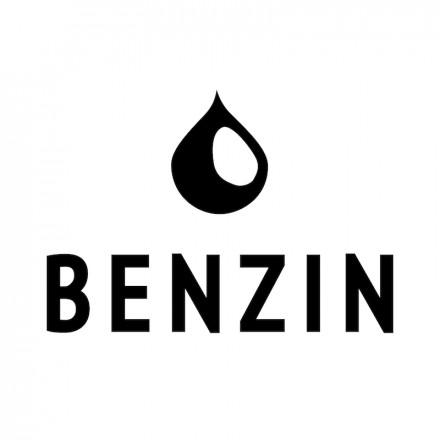 TeamBenzin
About this vehicule
Photo Pack

Photo PackThis vehicle received a professional photo shoot
Model page
Ford
Ford Escort
Sold to Totophe
Newsletter
One email per week so you don't miss anything
Currently on Benzin
More on Benzin