This vehicle got away! Don't miss the next one by subscribing to the model:
Jaguar XJS
Jaguar XJS 4.0 "First XJS" - 1992
Secure Payment
In a Jaguar, you're never underdressed. In this Jaguar, you'll never run out of stories either. Show your friends and family a good time, brighten up the Cars & Coffee with the first Jaguar XJS 4.0 to roll off the British production line. Pampered for 25 years by its previous owner, this leather and wood jewel case is waiting for an owner at its height.

Benzin
Location
Finland, Helsinki
Presentation
This 1992 Jaguar XJS of Finnish origin is a second hand car with 167,000 km, mileage partially certified by its Finnish service book and history track. The seller states that the car is in very good general condition, has a valid MOT of April 2022 and has had recent and regular service. This XJS is the first facelift model to come off the Jaguar production lines. The seller has a certificat Jaguar Heritage (visible in the gallery) certifying the production and release dates of the car. The last owner of this XJS owned it from 1996 to 2021.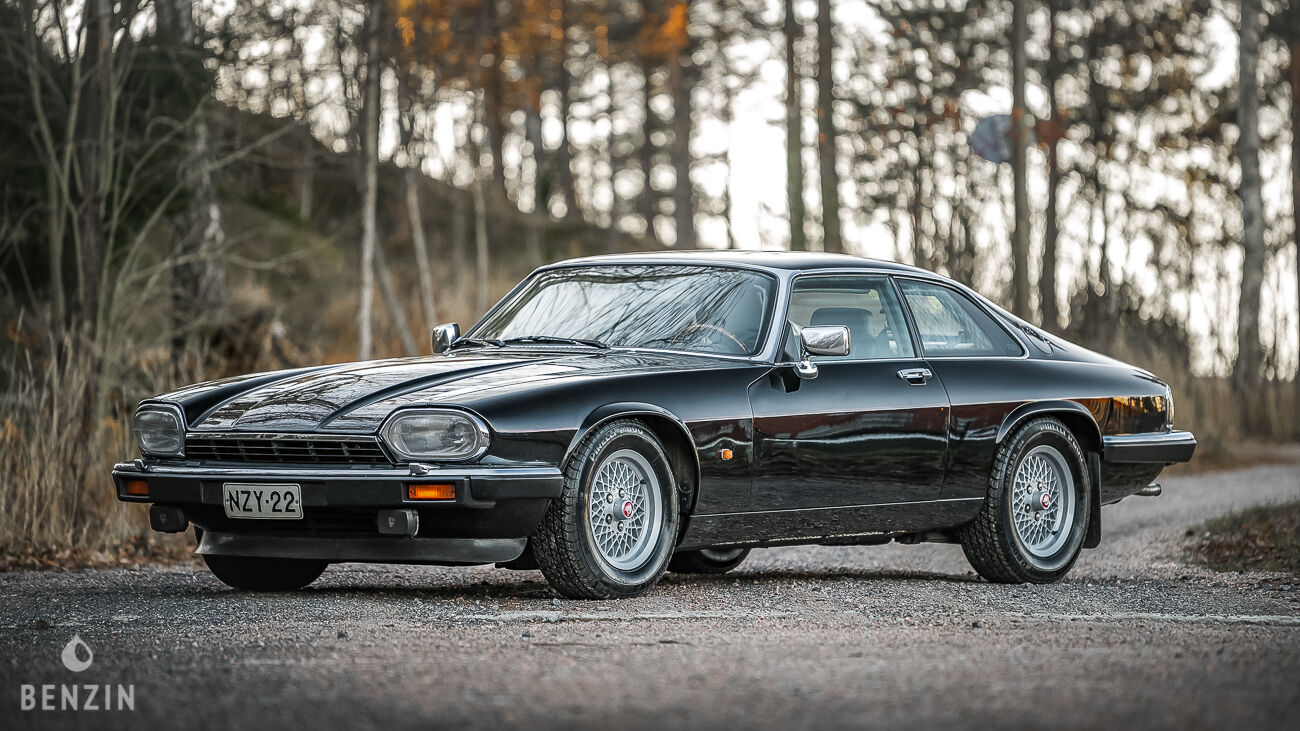 On the outside, the car is in very good condition. The paint in its black "Jet Black" color has only a few defects visible in the gallery. The exterior plastics and seals are in good condition, as well as the headlights. Pictures of the underbody are available in the gallery.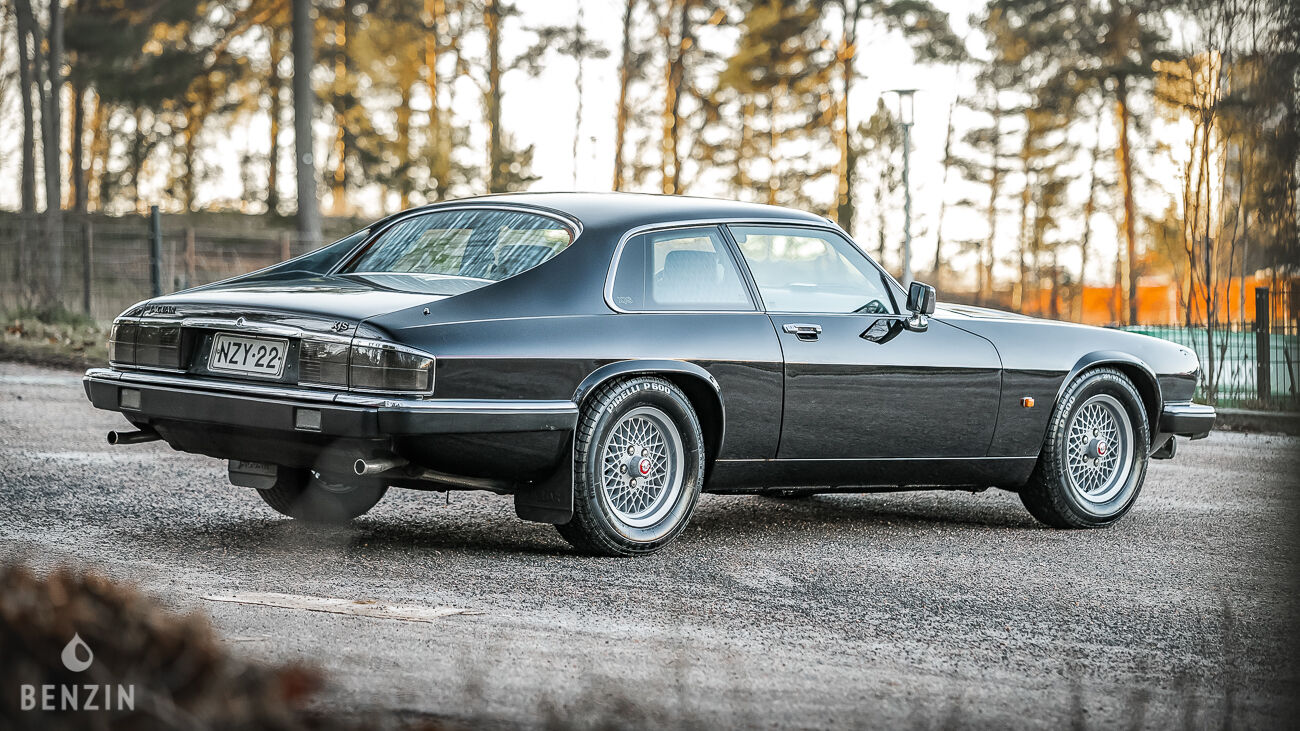 The interior is in good condition. The "Warm Charcoal" leather upholstery has no tears or holes but shows slight wear. The "Walnut Wood" steering wheel and the dashboard are in good condition. The on-board instrumentation and electrical equipment are working normally. This Jaguar has the following equipment:
-Audio Alpine AJ9150R
-4 ohm speakers
-ABS
-Suspension sport
-Lattice alloy wheels
-Climatisation
-Limited slip differential
-Front fog lights
-Electric headlight cleaning
-Speed regulator
-Heated and power seats for driver and passenger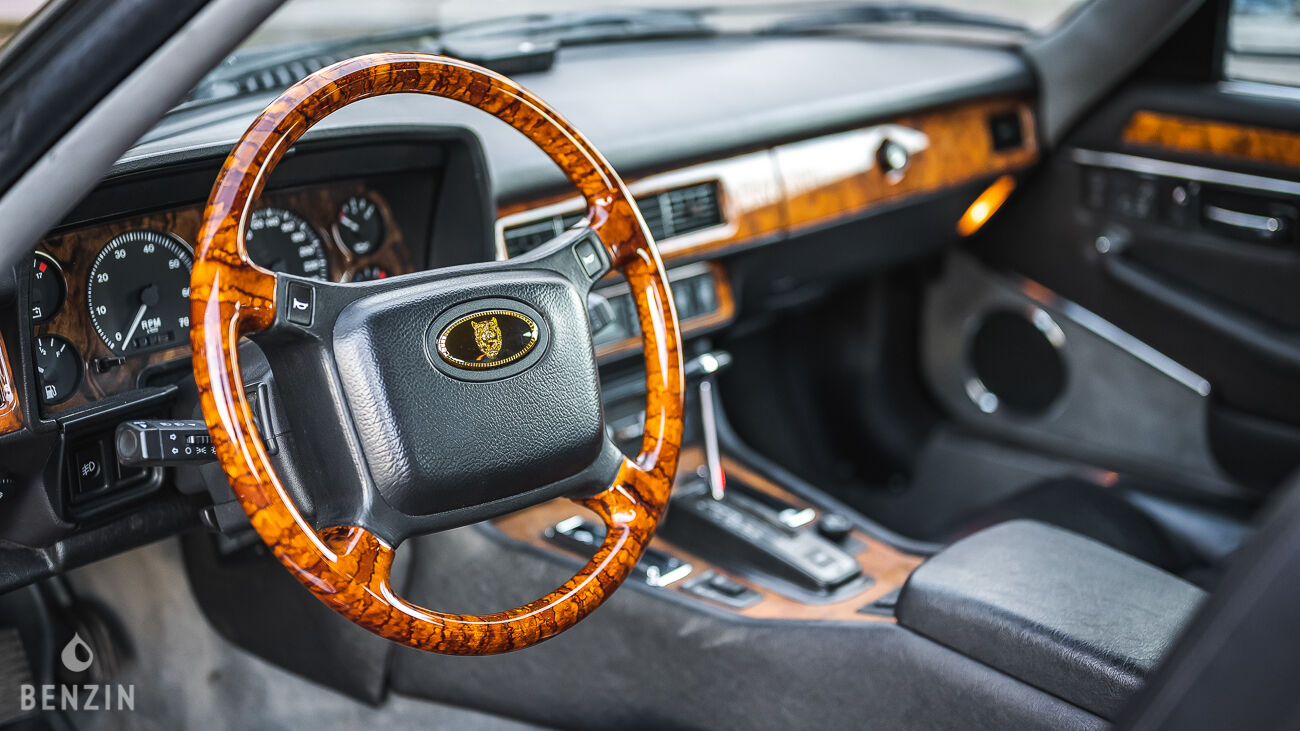 The 4.0-liter 6-cylinder developed 223 hp when it left the factory. The seller indicates that the mechanics work normally as well as the automatic transmission. The seller has the car's maintenance booklet. This Jaguar has the following history, since its factory production:
-29/3/1991 date of manufacture
-17/6/1991 shipping date
-7/1991 registered in the name of the first owner
-8/1991 premier service, Haka-Auto Oy Jaguar Vantaa, 1890 km
-4/1992 Entretien, Haka-Auto Oy Jaguar Vantaa, 10393 km
-2/1993 service, Haka-Auto Oy Jaguar Vantaa, 19601 km
-1/1995 Retreading, Turun Auto-Haka Oy Jaguar Turku, 36000 km
-8/1995 révision, Turun Auto-Haka Oy Jaguar Turku, 48756 km
-2/1996 Entretien, Vammala First Service Vammala, 59380 km
-9/1996 engine performance test, Inchcape Draivia Jaguar Vantaa, 64666 km
-10/1996 change of owner
-6/2006 technical control
-7/2007 technical control
-5/2009 technical control
-7/2010 Technical control
-7/2010 replacement of distributor cover and rotor, ignition cables
-7/2011 Technical control
-6/2013 Technical control
-4/2018 cylinder compression check, transmission and differential oil replacement, radiator flush and coolant and brake fluid replacement. New spark plugs and thermostat. Jag-Finn Oy Espoo
-4/2018 Technical inspection, 165295 km.
-6/2021 technical control, 166602 km
-9/2021 change of owner (professional)
-4/2022 air conditioning filling, inspection and registration as a historical vehicle (museoajoneuvo), technical control, 166799 km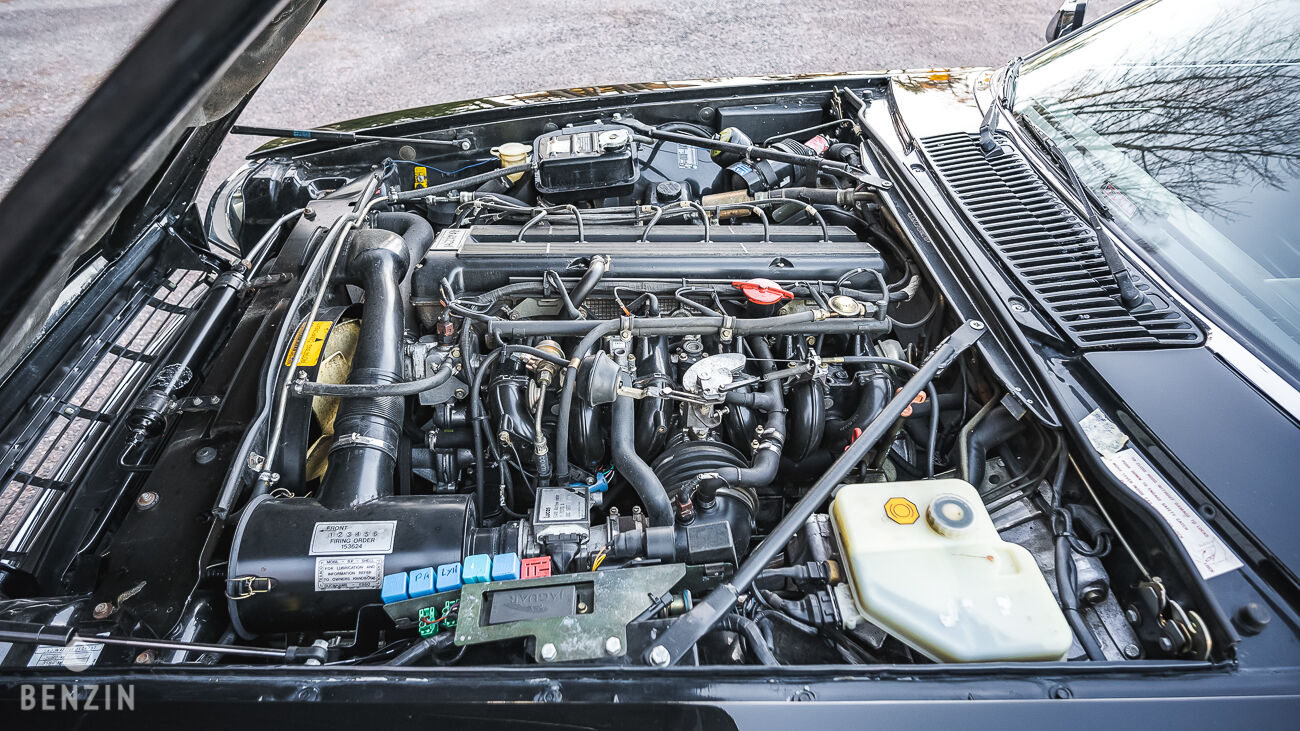 The car has its 4 original rims in very good condition, recently restored, with new Pirelli P600 tires. The wheel centers are new. The car brakes normally.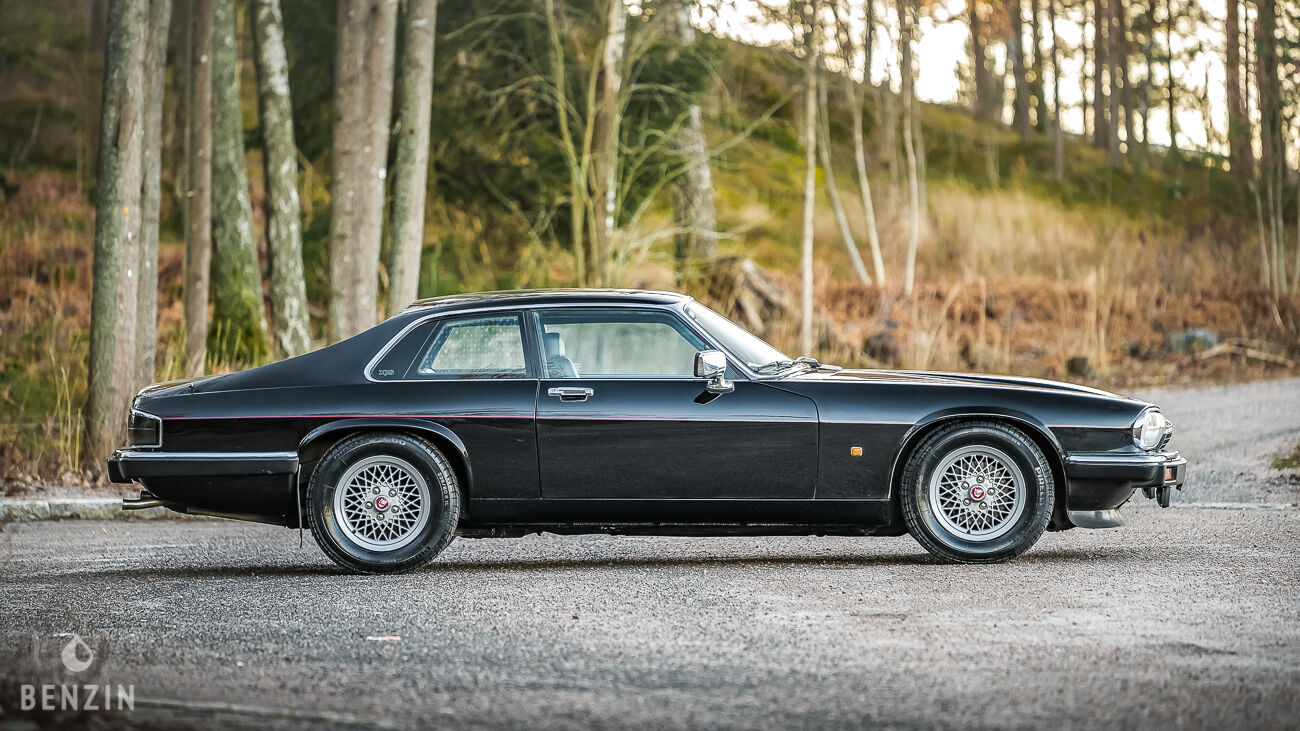 The seller is a professional located in Finland in Helsinki and accepts visits during the sale. The car will be sold with its Finnish collector's registration, a valid technical control from April 2022, its original documentation, a Jaguar brochure from 1992, its maintenance booklet, its original tool kit in very good condition.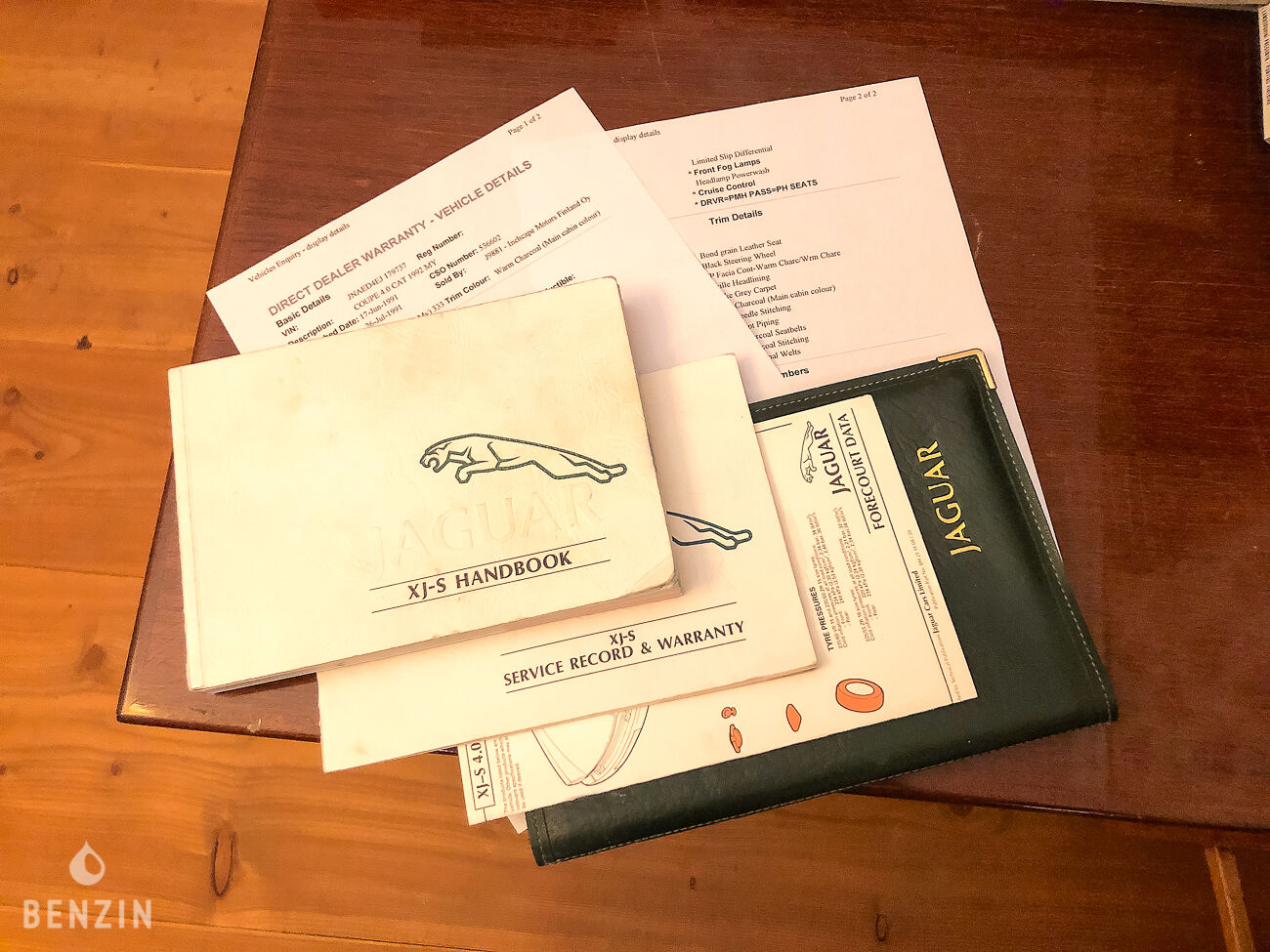 The seller wished to define a reserve price.
Auction information
About this vehicule
Secure Payment

Secure PaymentThis vehicle is eligible for secure payment. You pay for your vehicle via an escrow account
Model page
Jaguar
Jaguar XJS
Reserve not met
Newsletter
Subscribe to our Newsletter : one email per week so you don't miss a thing!
Currently on Benzin
More on Benzin