Yamaha XJ 600 N - 2003 *Sans Réserve
Secure Payment
Intemporelle. La Yamaha XJ600 traverse les époques avec pour seul but de rendre la moto accessible à tous. Peu couteuse à l'achat, peu couteuse à l'usage et facile à enfourcher, elle est un vrai plaidoyer pour la moto. Cet exemplaire n'attend plus que vous pour repartir sur la route. Pas de réserve, c'est vous qui fixez le prix, alors placez votre enchère. Benzin
Localisation
France, Château-Gontier (53)
Livraison
Possible en supplément
Présentation
Cette Yamaha XJ600n de 2003 d'origine française est une troisième main affichant 52.000 km. Le vendeur indique que la moto est en bon état général.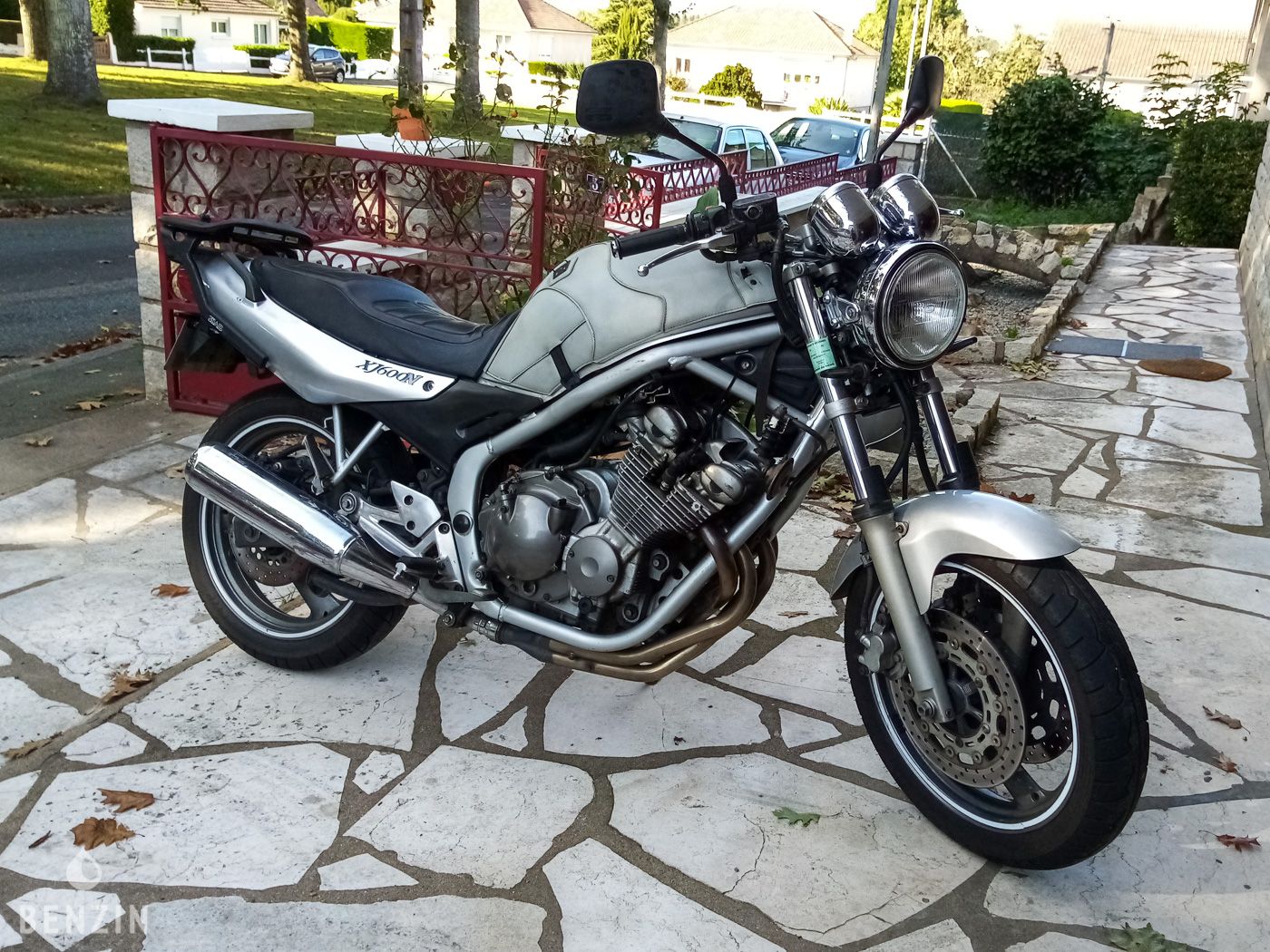 Esthétiquement, la moto est en bon état. La peinture dans sa teinte grise ne présente que de très rares défauts visibles dans la galerie. Les plastiques et joints extérieurs sont en bon état, tout comme les optiques. Le vendeur indique que cette XJ600n est exempte de corrosion. La selle en simili noir ne comporte ni déchirures ni trous mais montre de très légères traces d'usure. L'instrumentation ainsi que les équipements électriques fonctionnent normalement.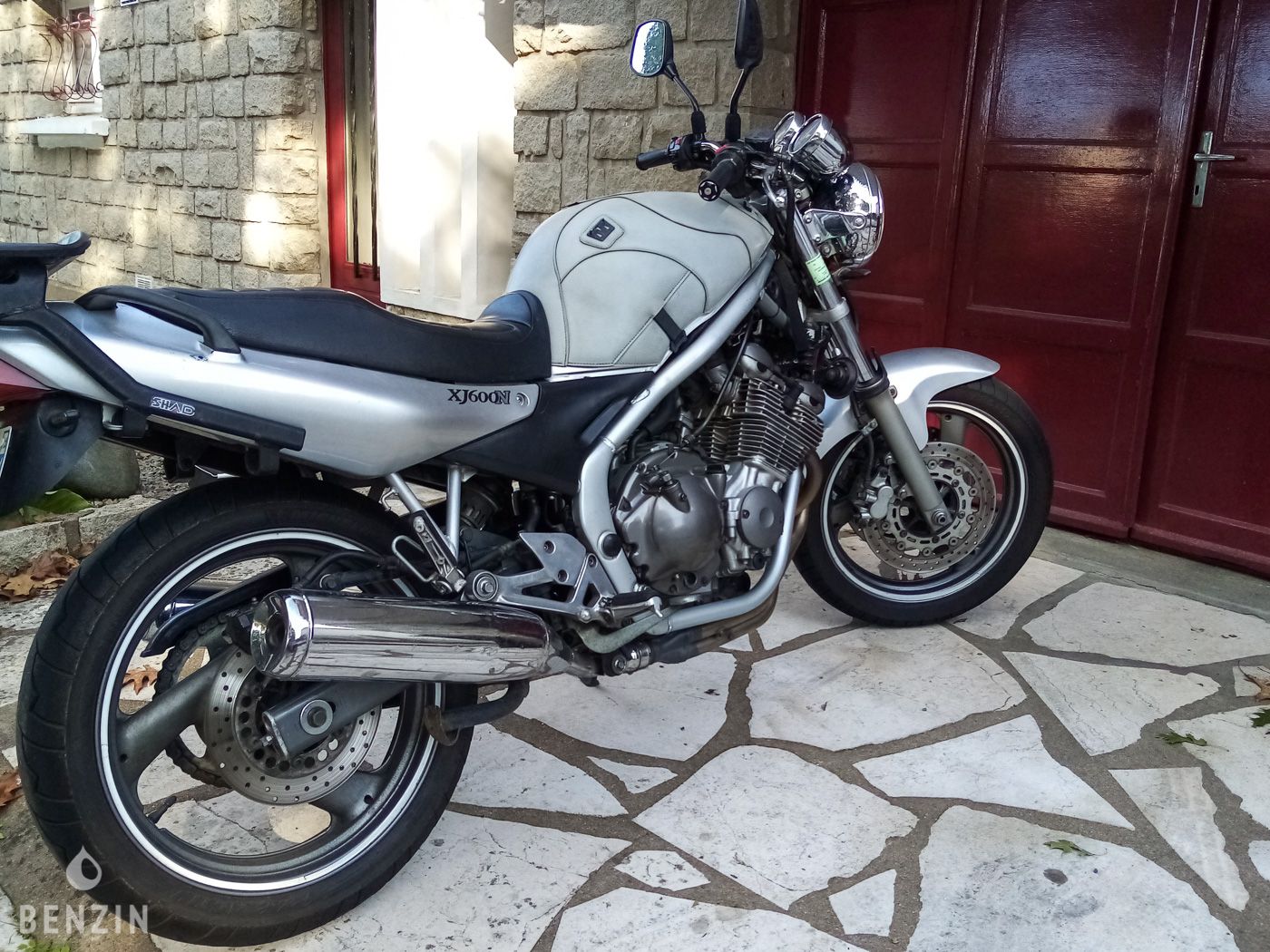 Le 4 cylindres de 598 cc développait 61 cv à sa sortie d'usine. Le vendeur indique que la mécanique fonctionne normalement de même que la boîte à 6 rapports. Le moteur est entièrement d'origine.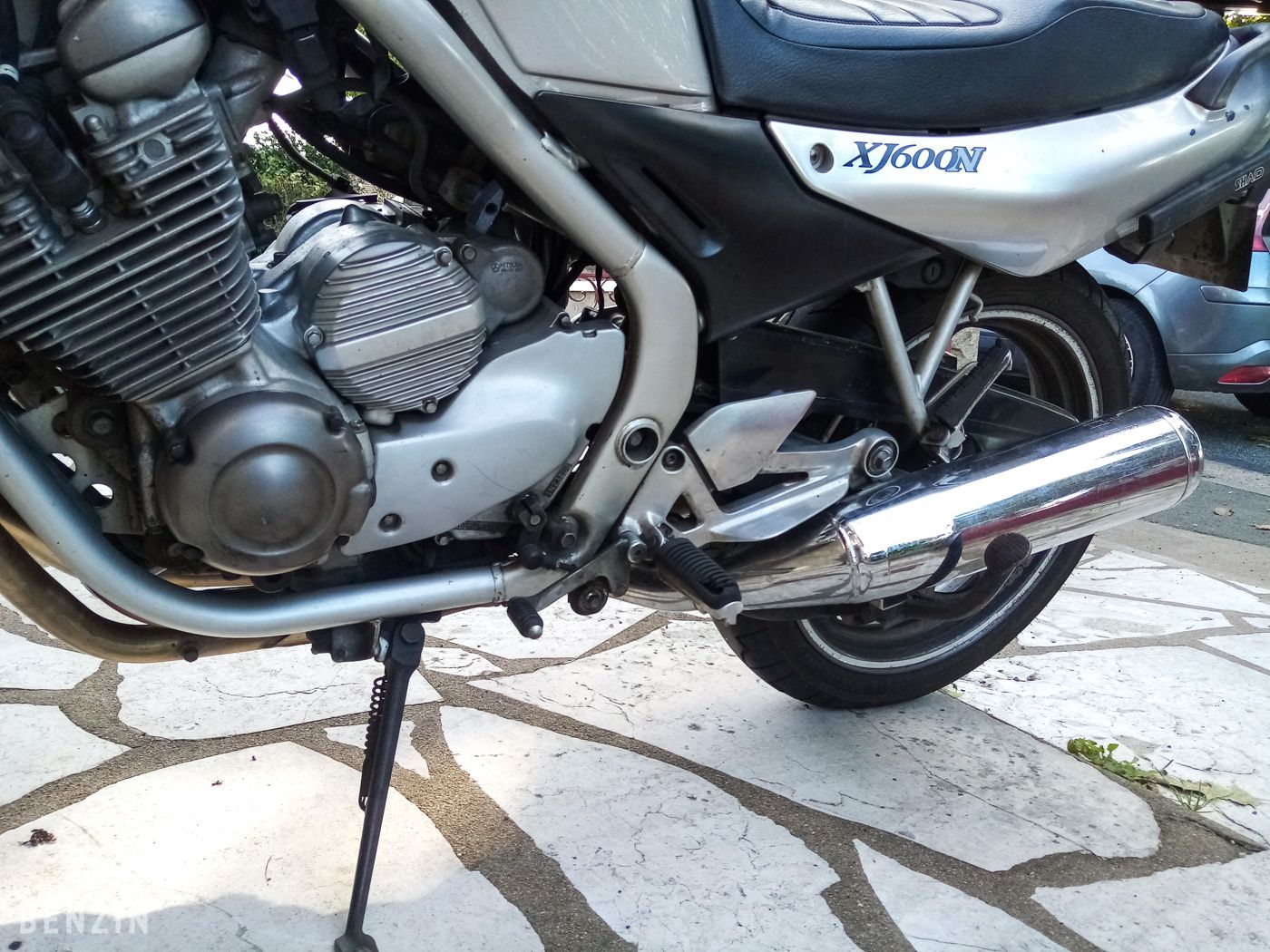 La moto dispose de ses jantes d'origine en bon état chaussées de pneus en état d'usage. La moto freine normalement. Le vendeur ne rapporte aucun jeu dans la partie cycle. La fourche, le bras oscillant et la chaîne sont en bon état.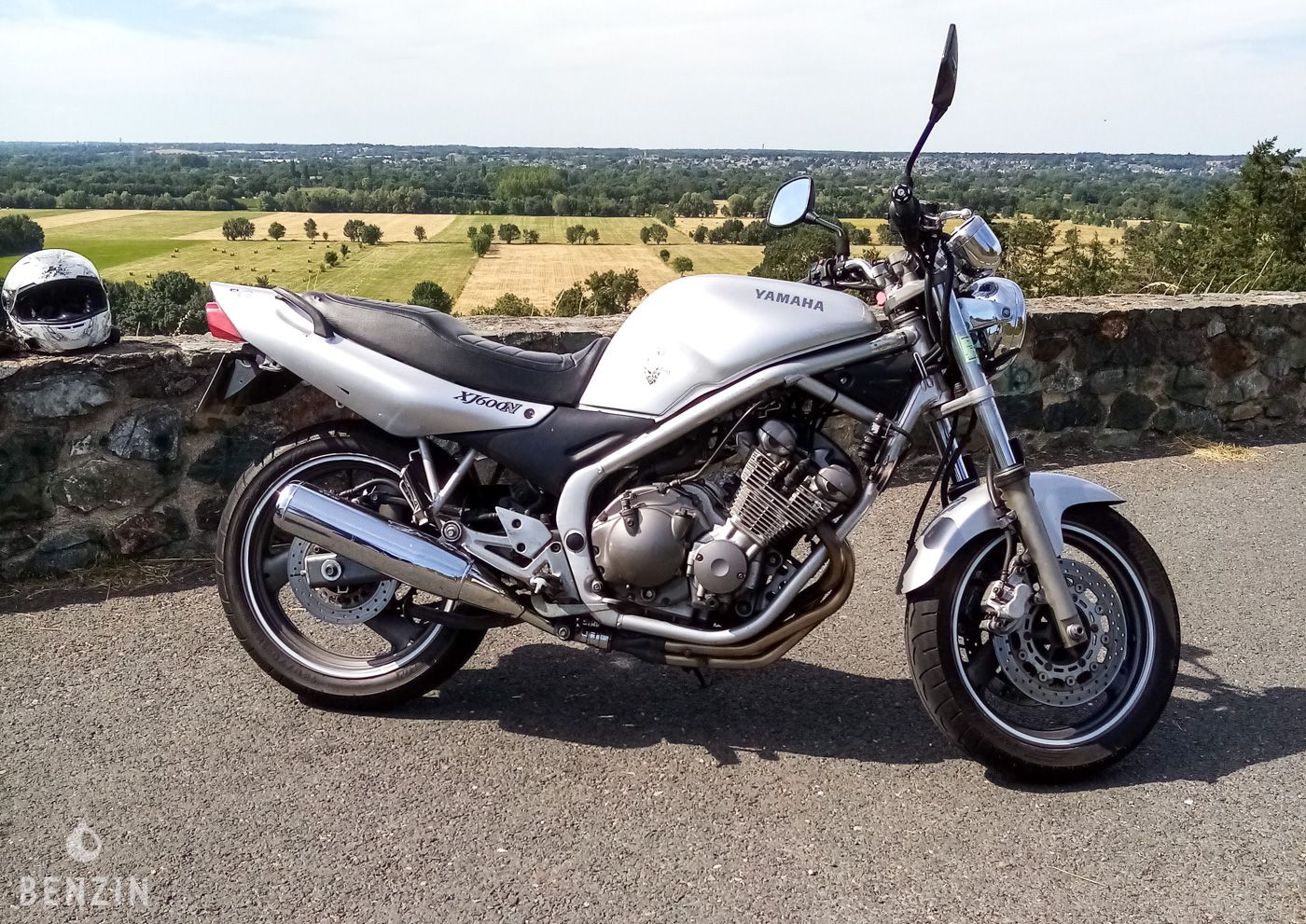 Le vendeur est un particulier situé en France à Château-Gontier (53) et accepte les visites pendant la vente. La moto sera vendue avec sa carte grise et ses clés.
Le véhicule est vendu sans prix de réserve.
Auction information
Gallery
Seller GUB
About this vehicule
Secure Payment

Secure PaymentThis vehicle is eligible for secure payment. You pay for your vehicle via an escrow account
Sold to TurboBarnum
Financing
You can no longer submit a request. Requests can be submitted up to 3 days before the end of the sale.
Newsletter
One email per week so you don't miss anything
Currently on Benzin
More on Benzin