Jeep Willys CJ-3B - 1956
Secure Payment
La Jeep CJ (Civilian Jeep) est, comme son nom l'indique, une Jeep dérivée du modèle iconique ayant débarqué sur nos plages en 1944 adaptée pour le monde civil. La CJ-3B a vu le jour en 1953 mais a gardé les codes esthétiques de l'intemporelle Willys première du nom, ainsi que son capital sympathie. Placez votre enchère et vous n'aurez plus qu'à compter le nombre de pouces levés au bord de la route. L'équipe Benzin
Localisation
Espagne, Granollers (08402)
Livraison
Possible en supplément
Vidéo
Présentation
Cette Jeep Willys CJ 3B de 1956 d'origine espagnole affiche 36.091 km au compteur, bien que ce kilométrage ne puisse être vérifié (compteur à 5 chiffres). Le vendeur indique qu'elle est en bon état général. Le vendeur indique également que la voiture a été restaurée en 1996 et qu'elle a appartenu à une collection privée par la suite.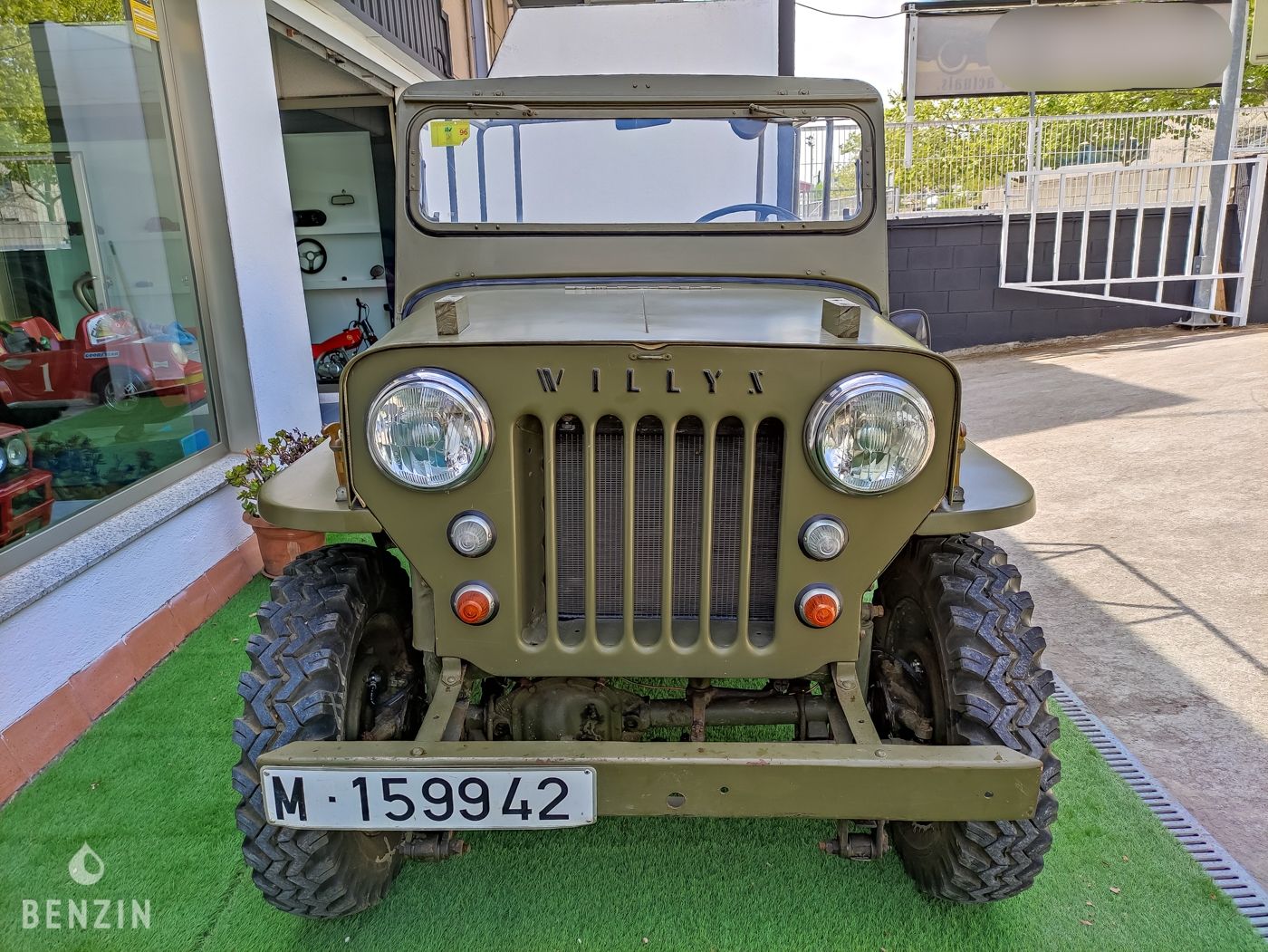 À l'extérieur, la voiture est en bon état. La peinture dans sa teinte vert kaki présente quelques rayures visibles dans la galerie. Le pare-choc avant présente plusieurs petits points de rouille (voir galerie) Les plastiques et joints extérieurs sont en bon état, tout comme les optiques. La bâche est en bon état.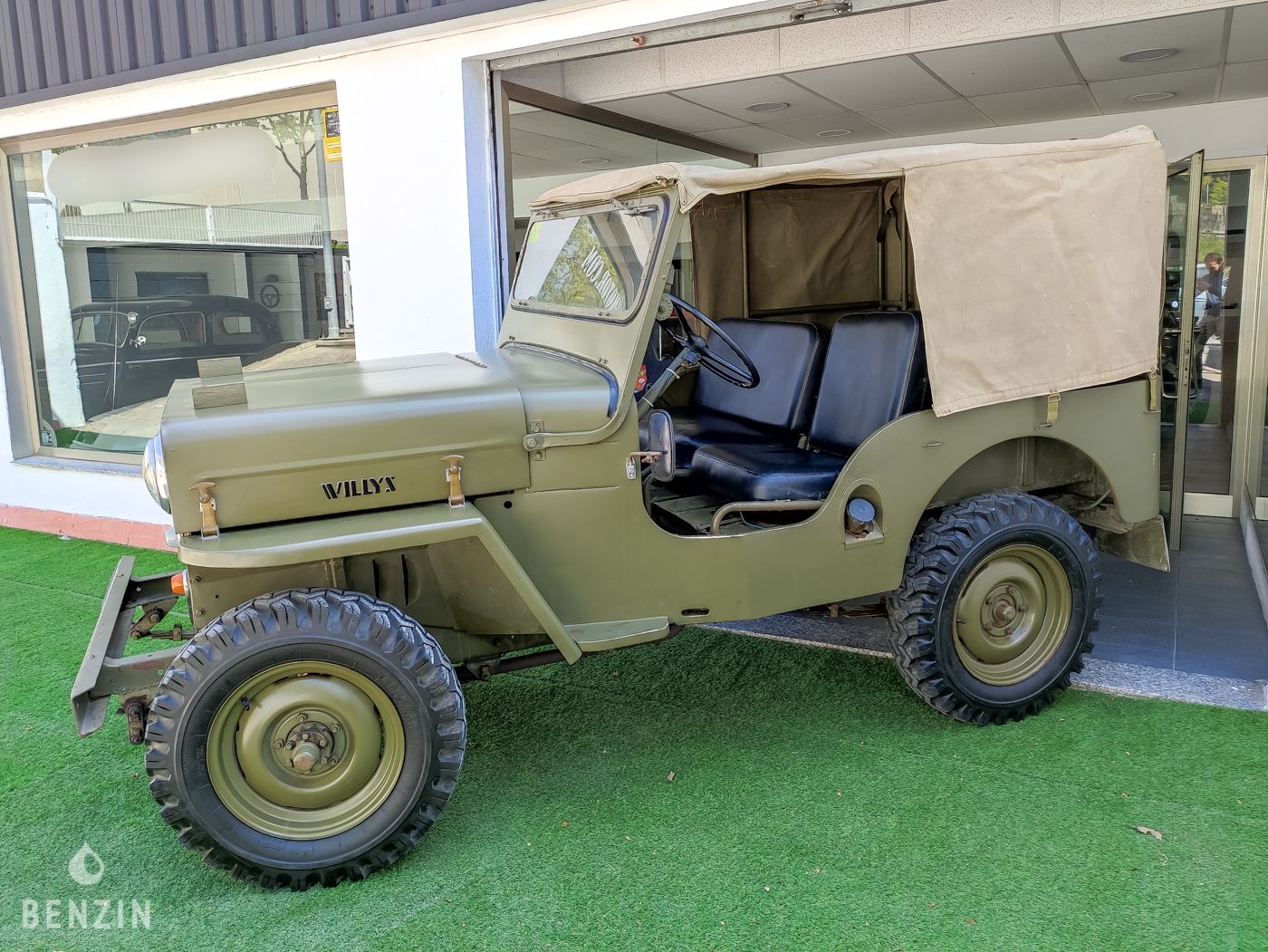 L'intérieur est en bon état. La sellerie en skaï noir ne comporte ni déchirures ni trous mais montre de légères traces d'usure. Le volant est en bon état. Le tableau de bord présente quelques rayures visibles dans la galerie. Le vendeur indique que l'instrumentation de bord ainsi que les équipements électriques fonctionnent normalement.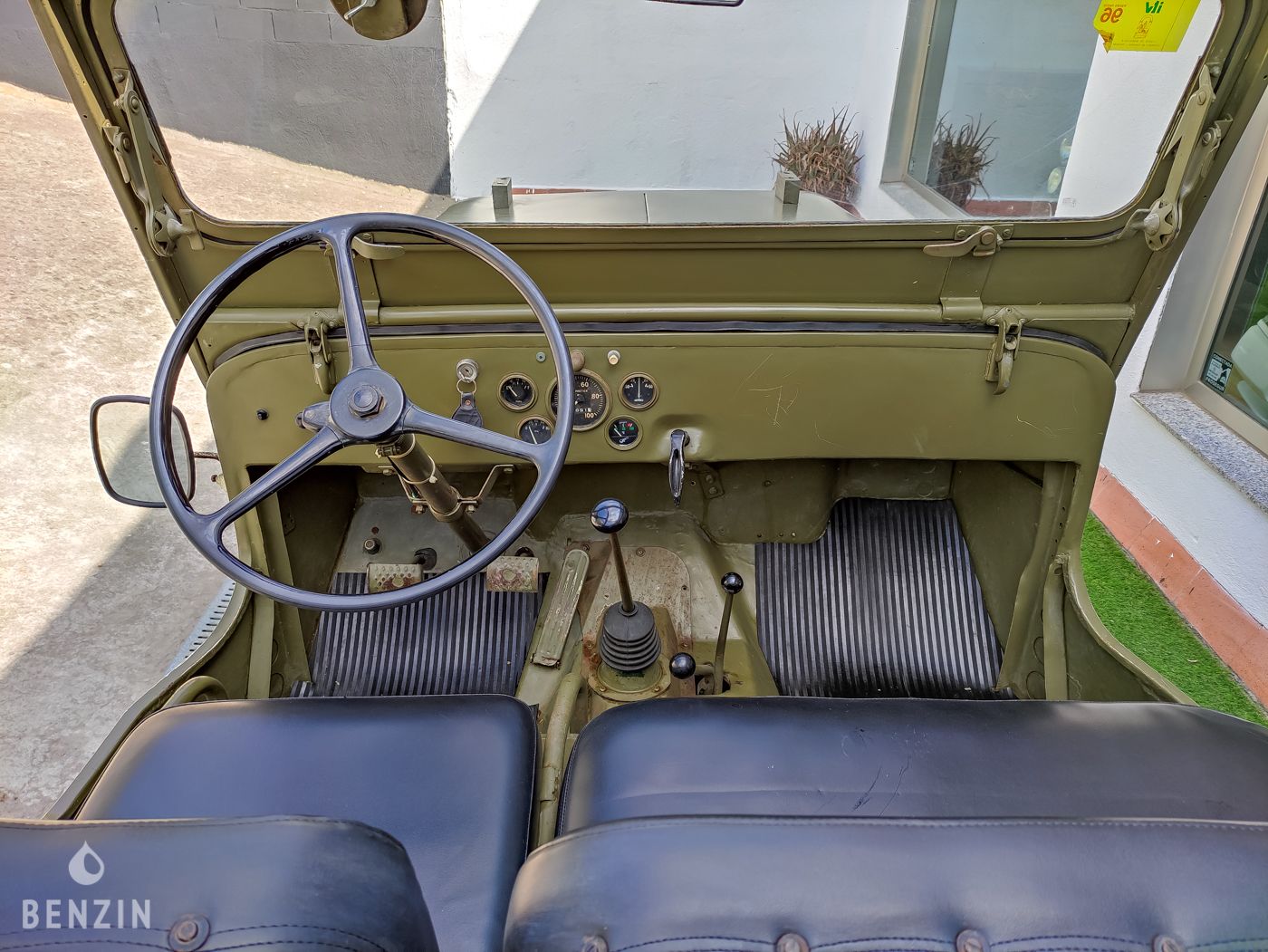 Le 4 cylindres de 2.2 litres développait 71 cv à sa sortie d'usine. Le vendeur indique que la mécanique fonctionne normalement de même que la boîte manuelle à 3 rapports. Récemment, l'huile moteur de cette Jeep a été vidangée et la batterie a été remplacée.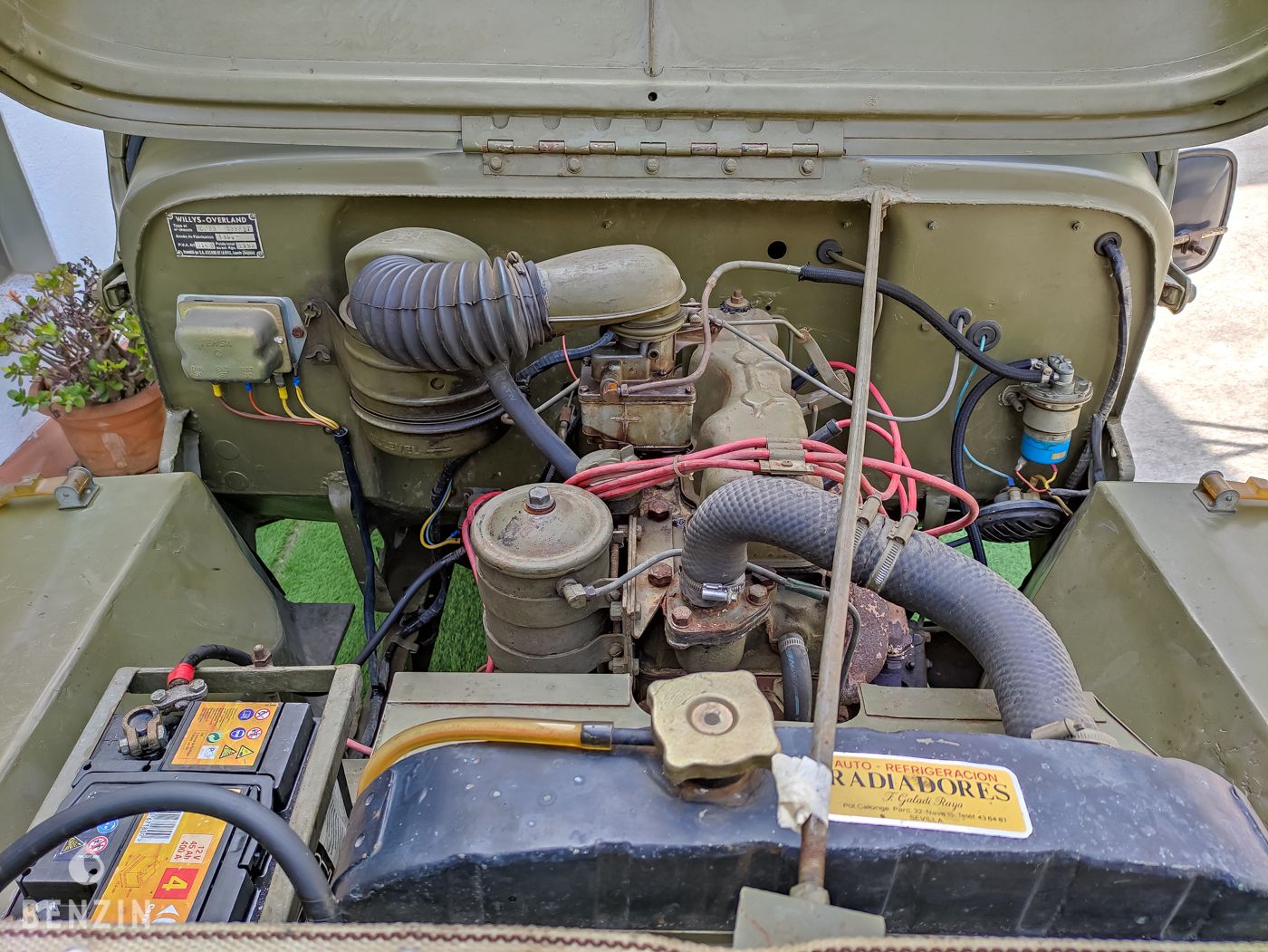 La voiture dispose de 4 jantes en bon état chaussées de pneus en bon état. La voiture freine normalement. Récemment, le vendeur indique que les durites de frein ont été remplacées. Le vendeur indique que le châssis de cette Jeep est exempte de corrosion, des photos des soubassements sont disponibles dans la galerie.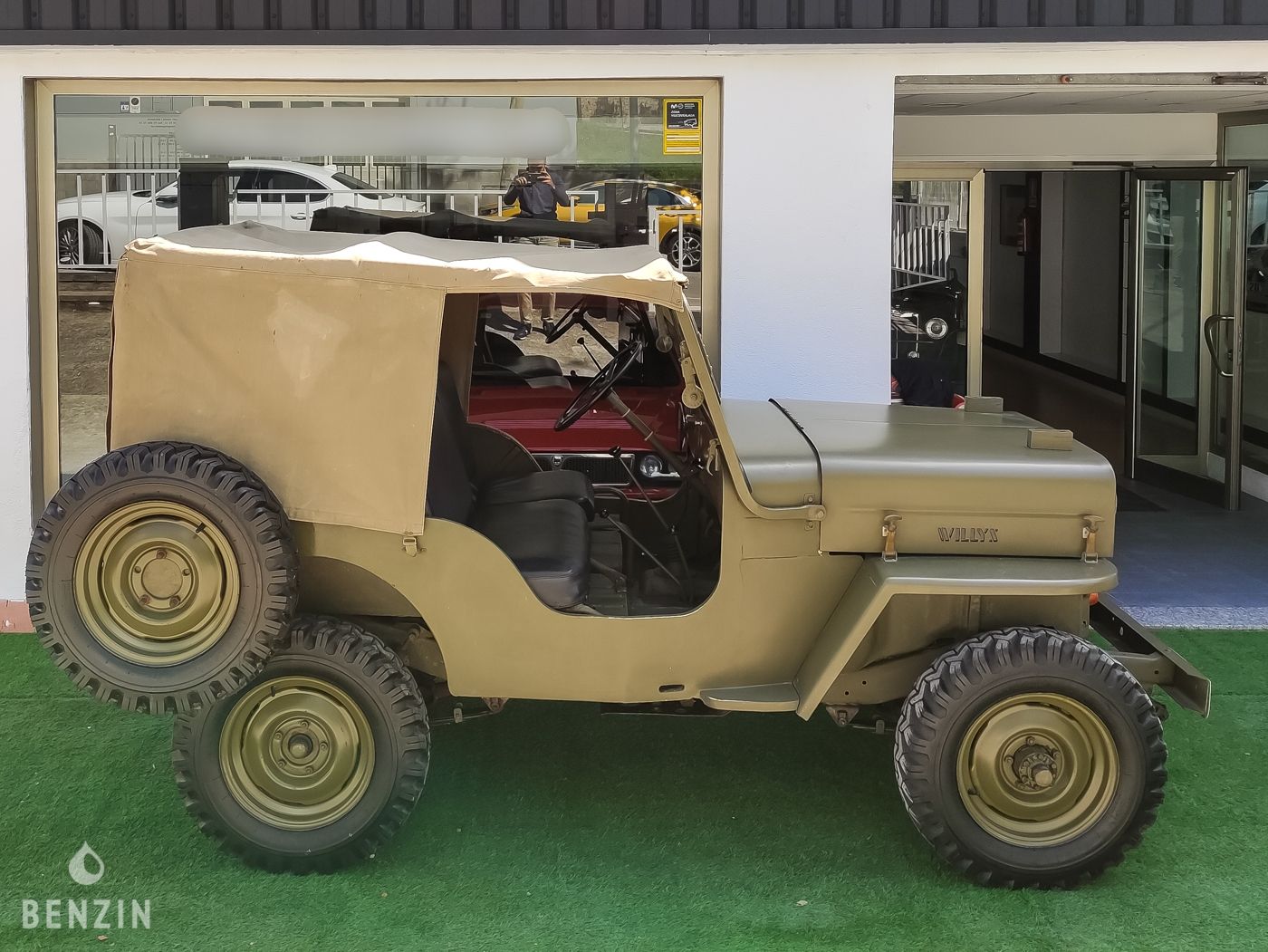 Le vendeur est un professionnel situé en Espagne à Granollers (08402) et accepte les visites pendant la vente. La voiture sera vendue avec sa carte grise espagnole.
Le vendeur a souhaité définir un prix de réserve.
Informations sur l'immatriculation:
En france, ce véhicule peut être immatriculé en carte grise collection via la FFVE* (pour plus d'informations : cliquez ici)
*Ces démarches sont données à titre indicatif. L'immatriculation relève de votre responsabilité. Vérifiez la législation en vigueur dans votre pays.
Auction information
Galerie
Seller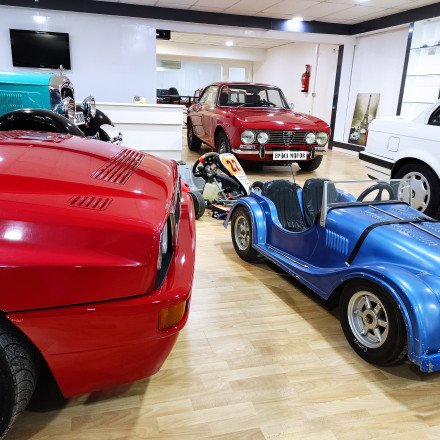 Epoca1980
About this vehicule
Benzin Trusted Seller

Benzin Trusted SellerThis badge reward the sellers who did several transactions on Benzin with very good buyer feedbacks.
Sold to Pilar90
Financing
You can no longer submit a request. Requests can be submitted up to 3 days before the end of the sale.
Newsletter
Un mail par semaine pour ne rien manquer
Currently on Benzin
More on Benzin