Honda VFR 400 R - 1990
150 chevaux au litre. Qui dit mieux ? Pas grand monde. Le VFR 400 est le JDM de la moto par excellence. Cet exemplaire necessitera une remise en route avant de faire vous le motard le plus cool de la route. Un collector, à acquérir d'urgence. L'équipe Benzin
Localisation
Belgique, Bruges
Livraison
Possible en supplément
Véhicule remis en ligne suite à un désistement du précédent acheteur sans lien avec le véhicule. Celui-ci n'a pas été remboursé des frais de service.
Vidéo
Présentation
Cette Honda VFR400 de 1990 d'origine japonaise affichant 27.000 km. Le vendeur indique que la moto est en bon état général et que la mécanique nécessitera une remise en route. Cette VFR400 a été importée et dédouanée par son propriétaire actuel.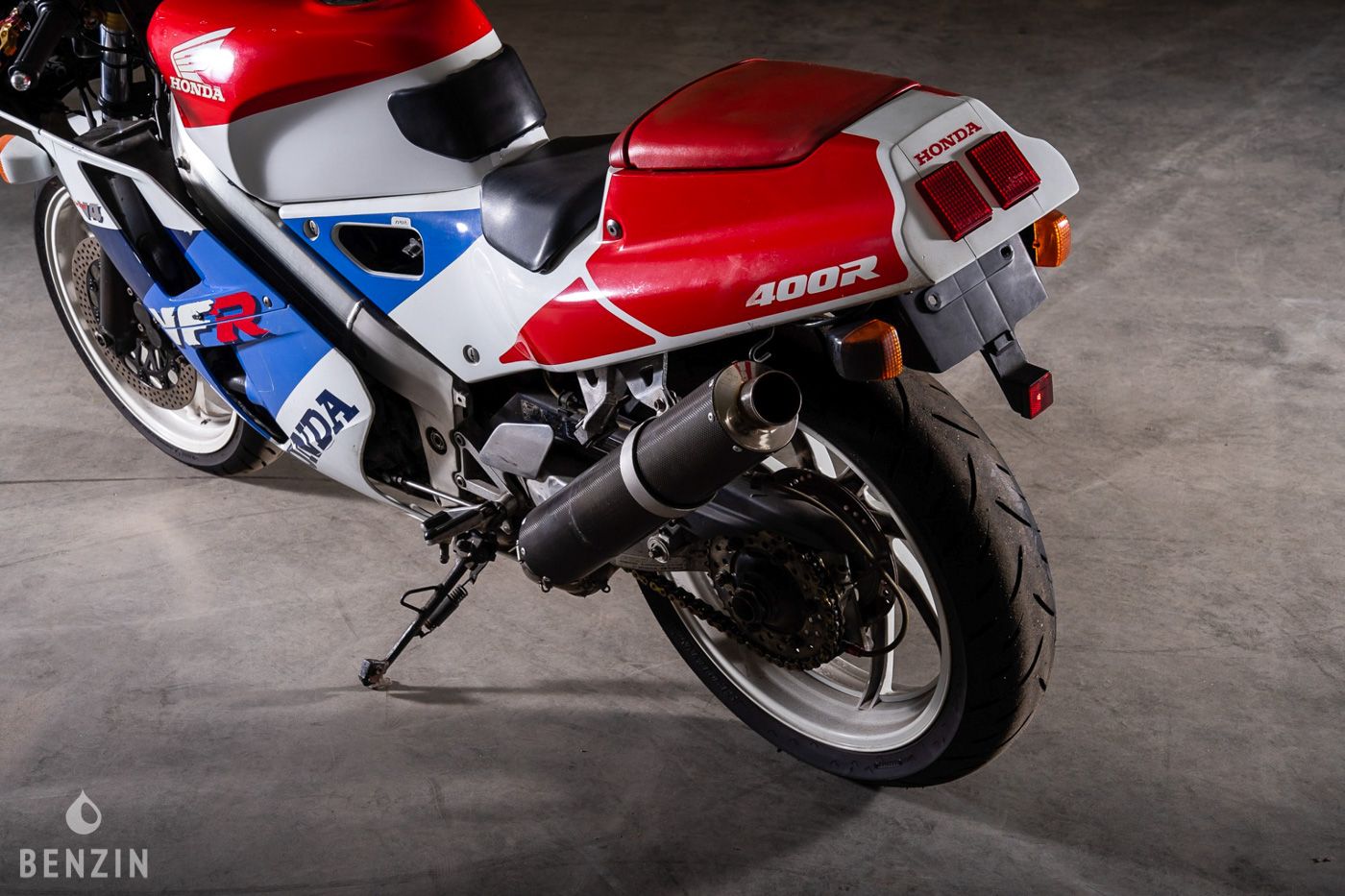 Esthétiquement, la moto est en très bon état. La peinture dans sa teinte bleue, blanche et rouge ne présente que de très rares défauts visibles dans la galerie. Les plastiques et joints extérieurs sont en bon état, tout comme les optiques. Le vendeur indique que cette VFR400 est saine. La selle en simili noir ne comporte ni déchirures ni trous mais montre de très légères traces d'usure. L'instrumentation ainsi que les équipements électriques fonctionnent normalement.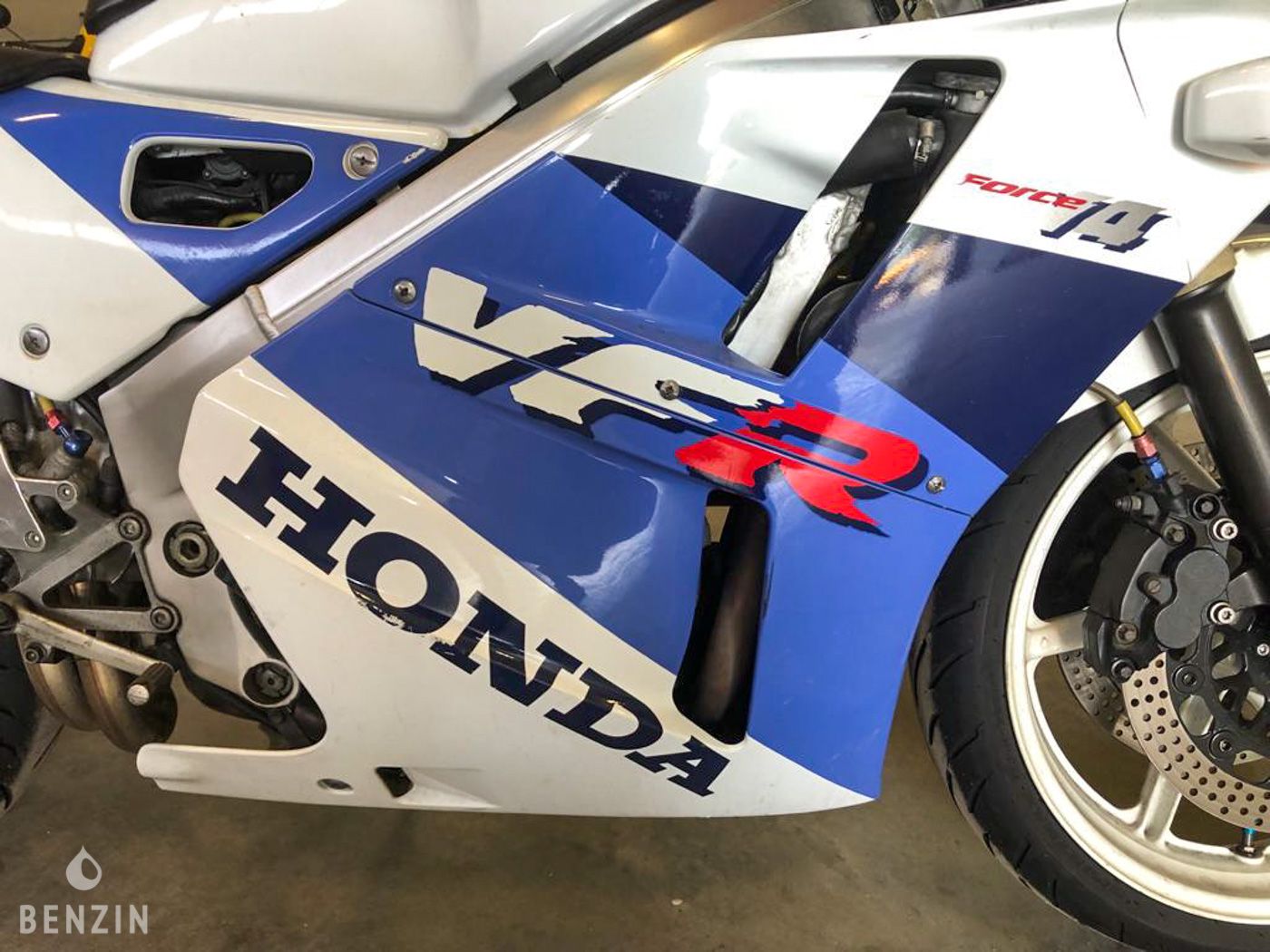 Le V4 de 399 cc développait 60 cv à sa sortie d'usine. Le vendeur indique que la mécanique nécessitera une remise en route suite à un arrêt un sec prolongé. La moto est équipée de sa boîte de vitesses d'origine à 6 rapports.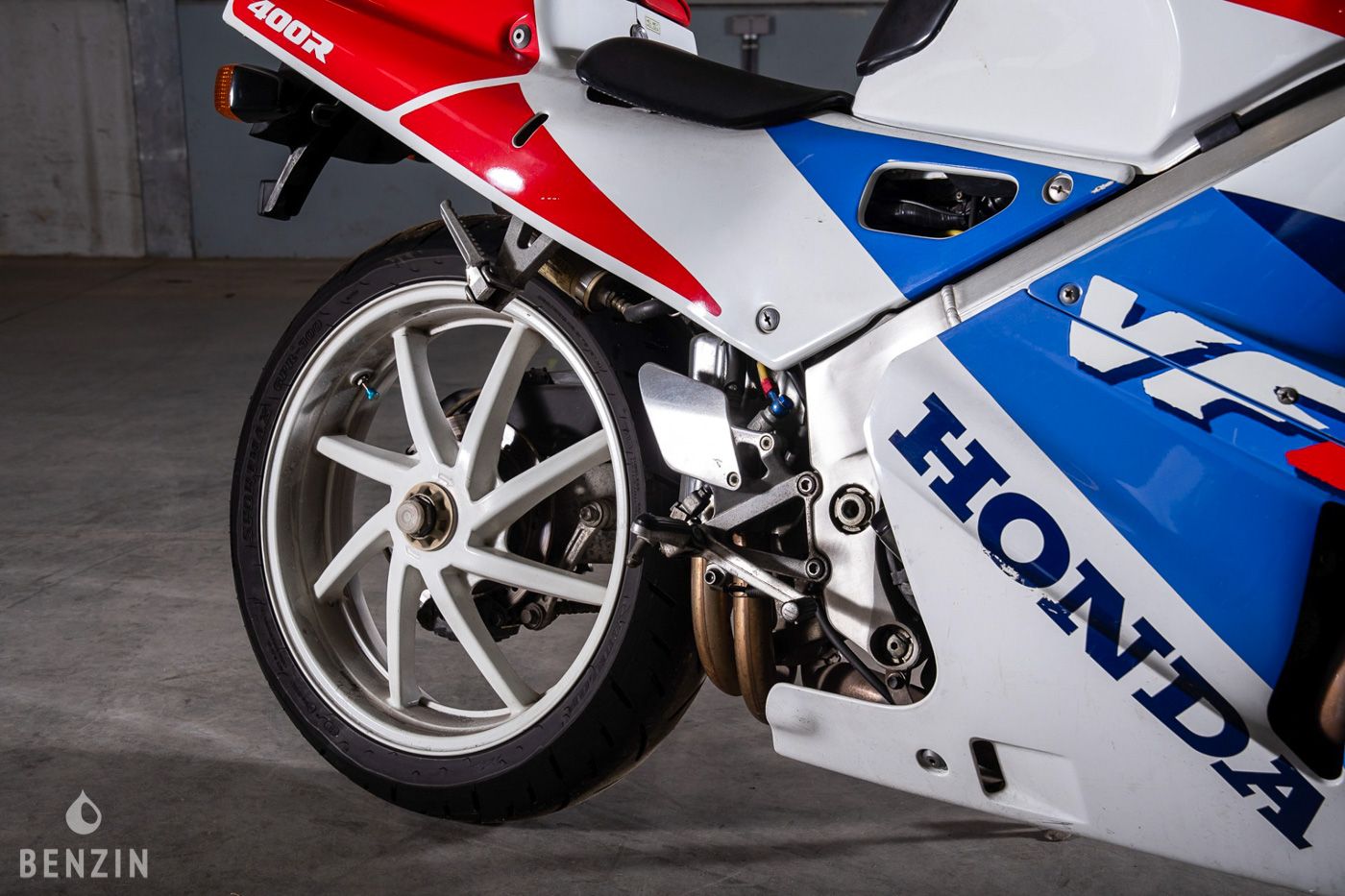 La moto dispose de ses jantes d'origine en très bon état chaussées de pneus en bon état. La moto freine normalement. Le vendeur ne rapporte aucun jeu dans la partie cycle. La fourche, le bras oscillant et la chaîne sont en bon état.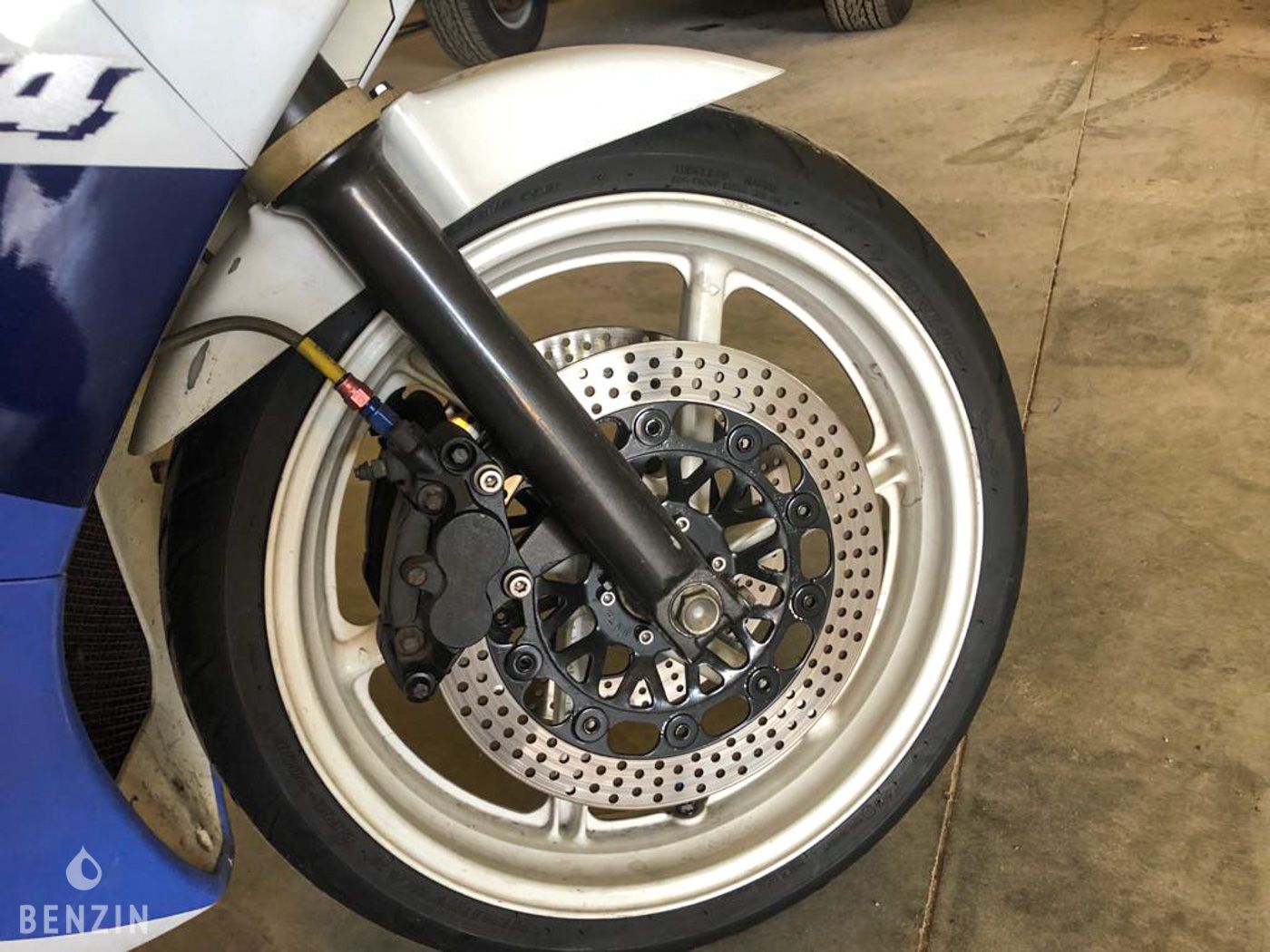 Le vendeur est un professionnel situé en Belgique à Bruges et accepte les visites pendant la vente. La moto sera vendue avec le nécessaire pour son immatriculation en france et ses clés.
Le vendeur a souhaité définir un prix de réserve.
Auction information
Galerie
Seller ToonVanPoucke
About this vehicule
Benzin Trusted Seller

Benzin Trusted SellerThis badge reward the sellers who did several transactions on Benzin with very good buyer feedbacks.
Reserve not met
Financing
You can no longer submit a request. Requests can be submitted up to 3 days before the end of the sale.
Newsletter
Un mail par semaine pour ne rien manquer
Currently on Benzin
More on Benzin