This vehicle got away! Don't miss the next one by subscribing to the model:
Piaggio Motos
Piaggio Vespa 125 Super - 1965
Secure Payment
Lasciatemi cantare con la chitarra in mano. C'est bon, vous l'avez dans la tête. Maintenant il vous faut une Vespa pour pouvoir la siffloter. Cet exemplaire entièrement fonctionnel n'attend maintenant plus que vous pour repartir en balade. Benzin
Localisation
France, Petite-Rosselle (57)
Livraison
Possible en supplément
History report
This vehicle has a history report, click to view it.
Présentation
Cette Piaggio Vespa 125 type vnb6t de 1965 d'origine française est une seconde main affichant 43.480 km. Le vendeur indique que le scooter est en bon état général.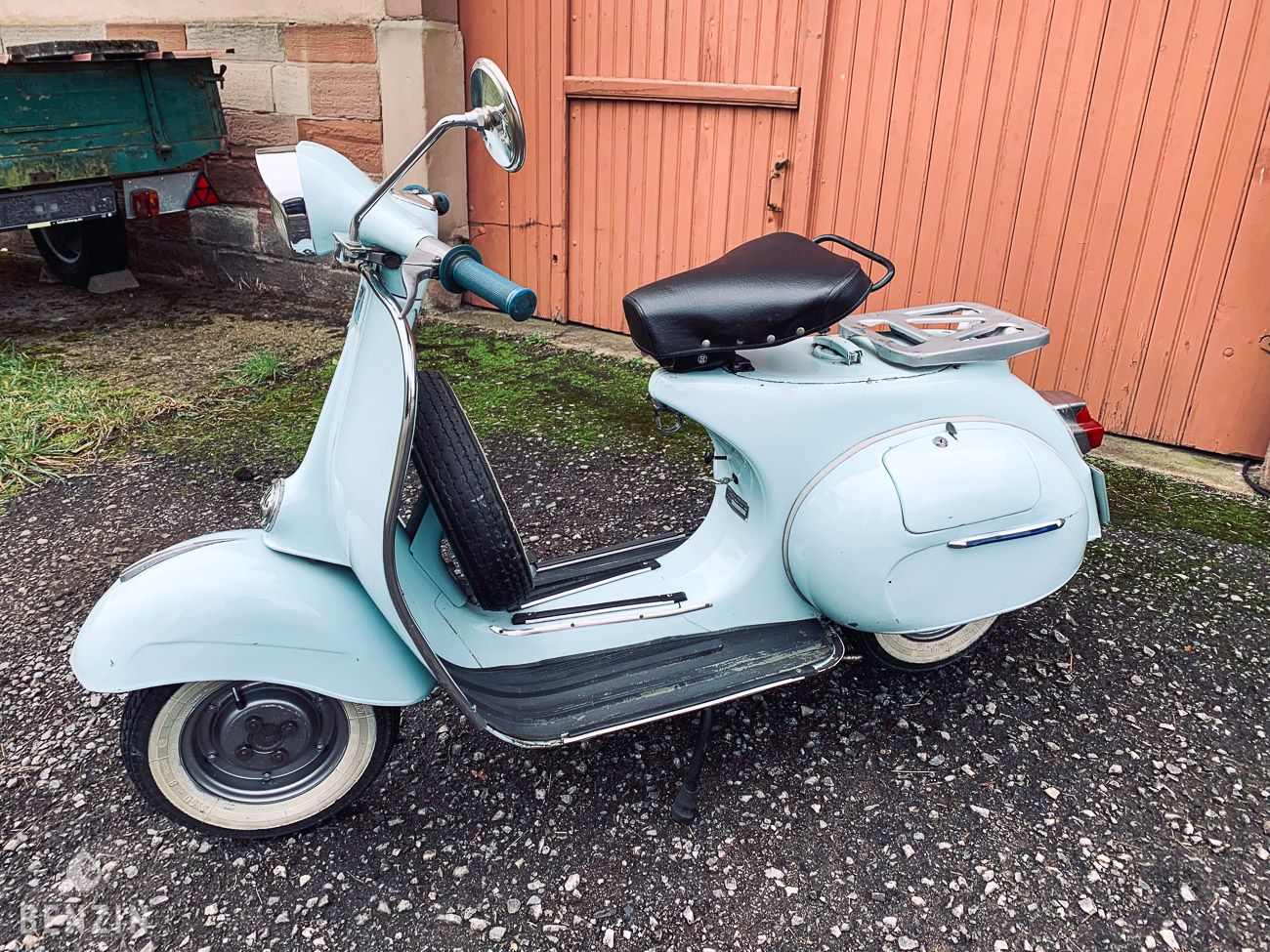 Esthétiquement, le scooter est en bon état. La peinture d'origine dans sa teinte bleue ciel Azzurro Chiaro présente des défauts visibles dans la galerie. Les plastiques et joints extérieurs sont en bon état, tout comme les optiques. Le vendeur indique que cette Vespa est saine. Il précise également que le scooter est entièrement d'origine. La selle en simili noir ne comporte ni déchirures ni trous mais montre de très légères traces d'usure. L'instrumentation ainsi que les équipements électriques fonctionnent normalement.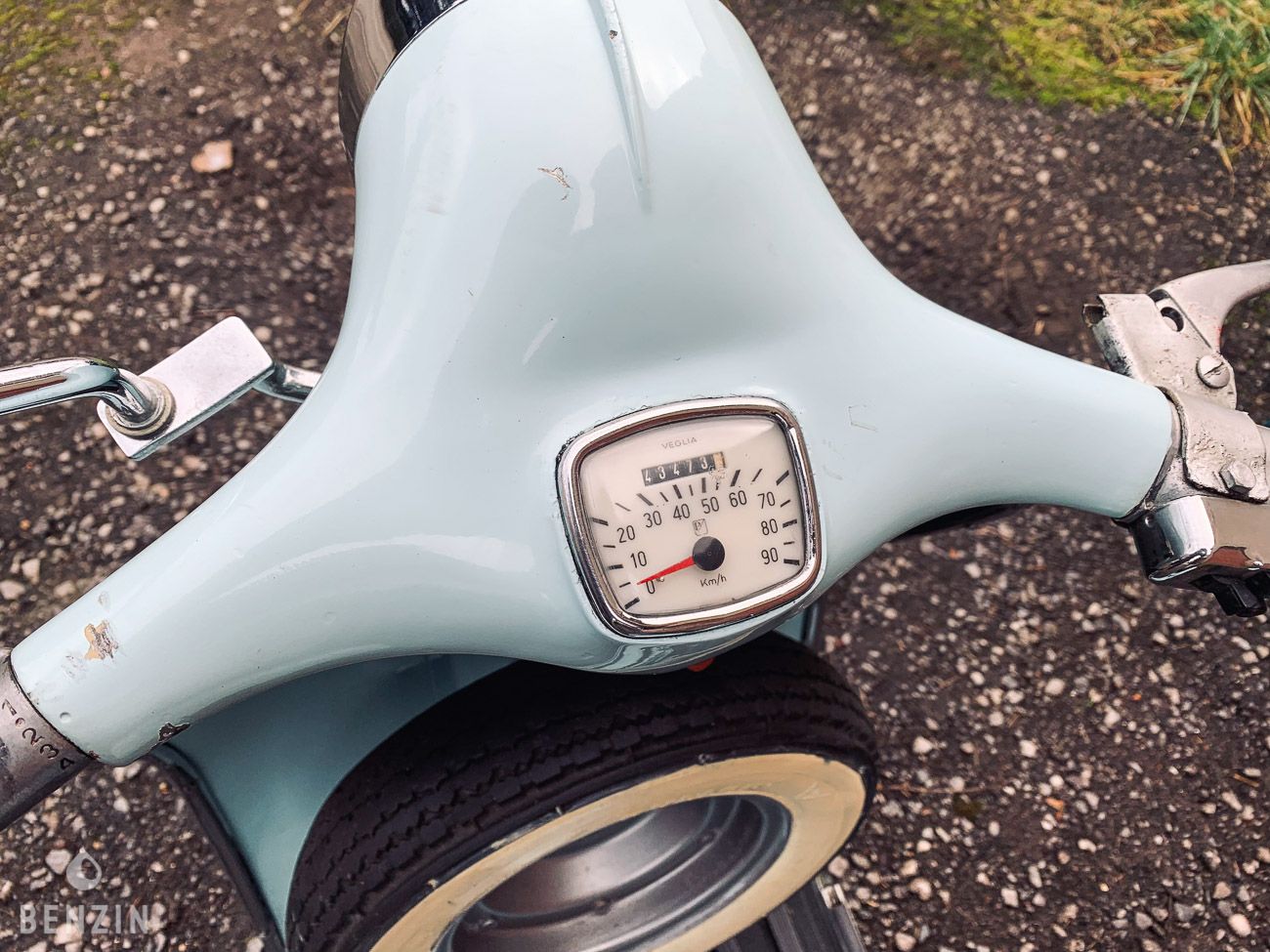 Le moteur est un monocylindre de 125 cc. Le vendeur indique que la mécanique fonctionne normalement de même que la boîte à 4 rapports. Le moteur est entièrement d'origine.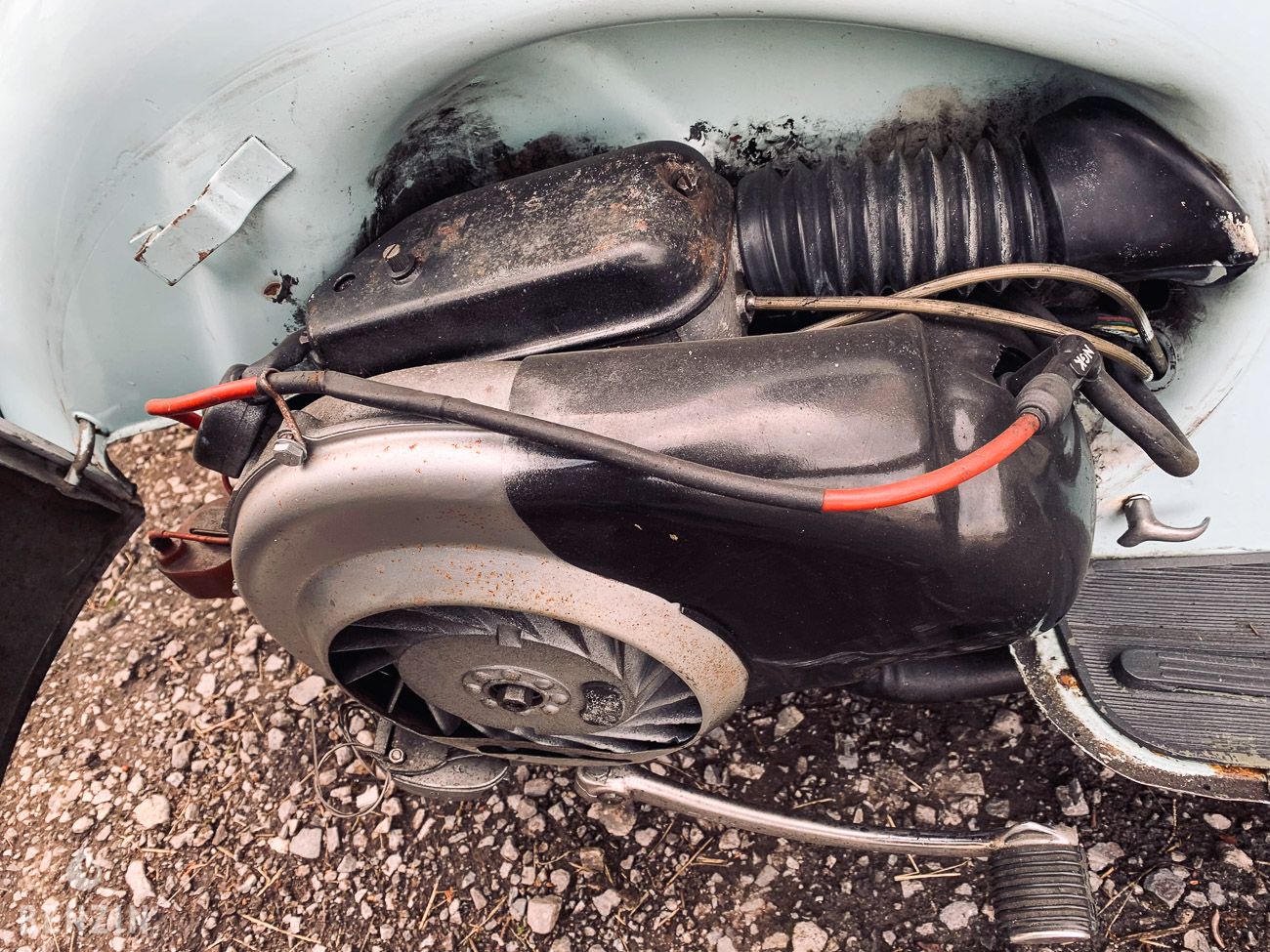 Le scooter dispose de ses jantes d'origine en bon état chaussées de pneus en état d'usage. Le scooter freine normalement. Le vendeur ne rapporte aucun jeu dans la partie cycle.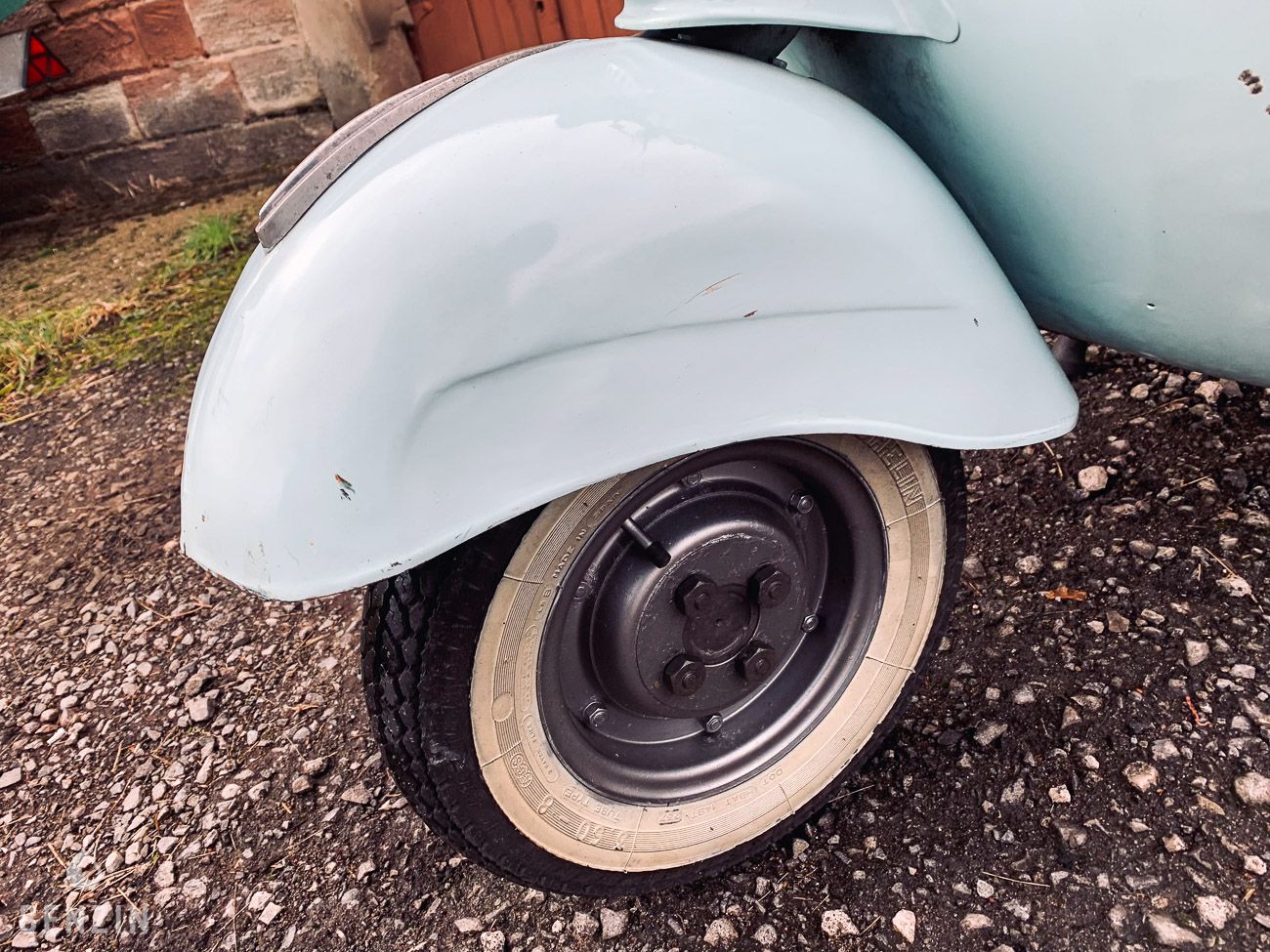 Le vendeur est un particulier situé en France à Petite Rosselle (57) et accepte les visites pendant la vente. Le scooter sera vendu avec sa carte grise française et ses clés.
Le vendeur a souhaité définir un prix de réserve.
Auction information
Gallery
Seller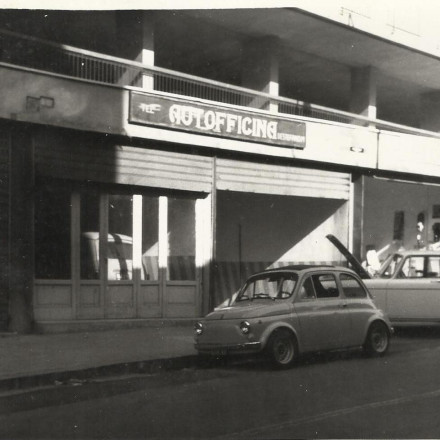 UnAltraEpoca
About this vehicule
Secure Payment

Secure PaymentThis vehicle is eligible for secure payment. You pay for your vehicle via an escrow account
Benzin Trusted Seller

Benzin Trusted SellerThis badge reward the sellers who did several transactions on Benzin with very good buyer feedbacks.
Model page
Piaggio
Piaggio Motos
Sold to 74Elliott
Newsletter
One email per week so you don't miss anything
Currently on Benzin
More on Benzin