Alfa Romeo Spider 2000 - 1972
Secure Payment
Iconique. Oui, les Alfa Spider sont de véritables petites icônes, de par leur durée de production (37 ans quand même) et de par leur style intemporel. L'exemplaire du jour tient son nom de son derrière, et s'il y a bien une version de la Spider que vous devez retenir, c'est la Coda Tronca. A vos enchères. Benzin
Carte grise
Française (collection)
Localisation
France, Thoiry (78770)
Livraison
Possible en supplément
History report
This vehicle has a history report, click to view it.
Présentation
Cette Alfa Romeo Spider 2000 Coda Tronca de 1972 d'origine américaine affiche 99.000 km (compteur 5 chiffres). Le vendeur indique que la voiture est en très bon état général, qu'elle dispose d'un Contrôle Technique valide et qu'elle a bénéficié de frais récents.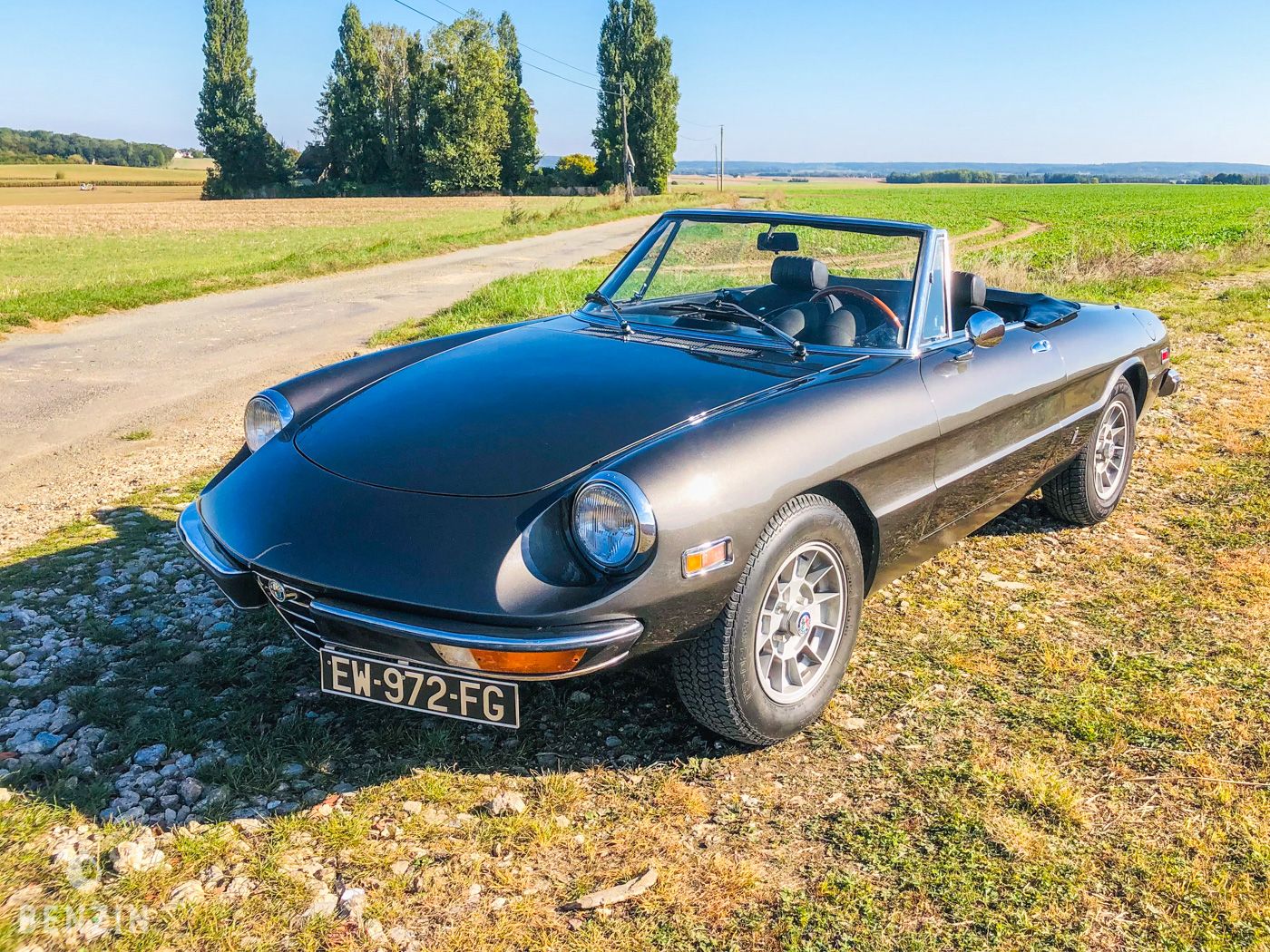 À l'extérieur, la voiture est en très bon état. La carrosserie a récemment été repeinte dans sa teinte noire et ne présente aucun défaut notable (voir galerie). Les plastiques et joints extérieurs sont en bon état, tout comme les optiques. La capote a récemment été remplacée et les joints de portes sont neufs. Des photos des soubassements, et le contrôle technique, sont disponibles dans la galerie.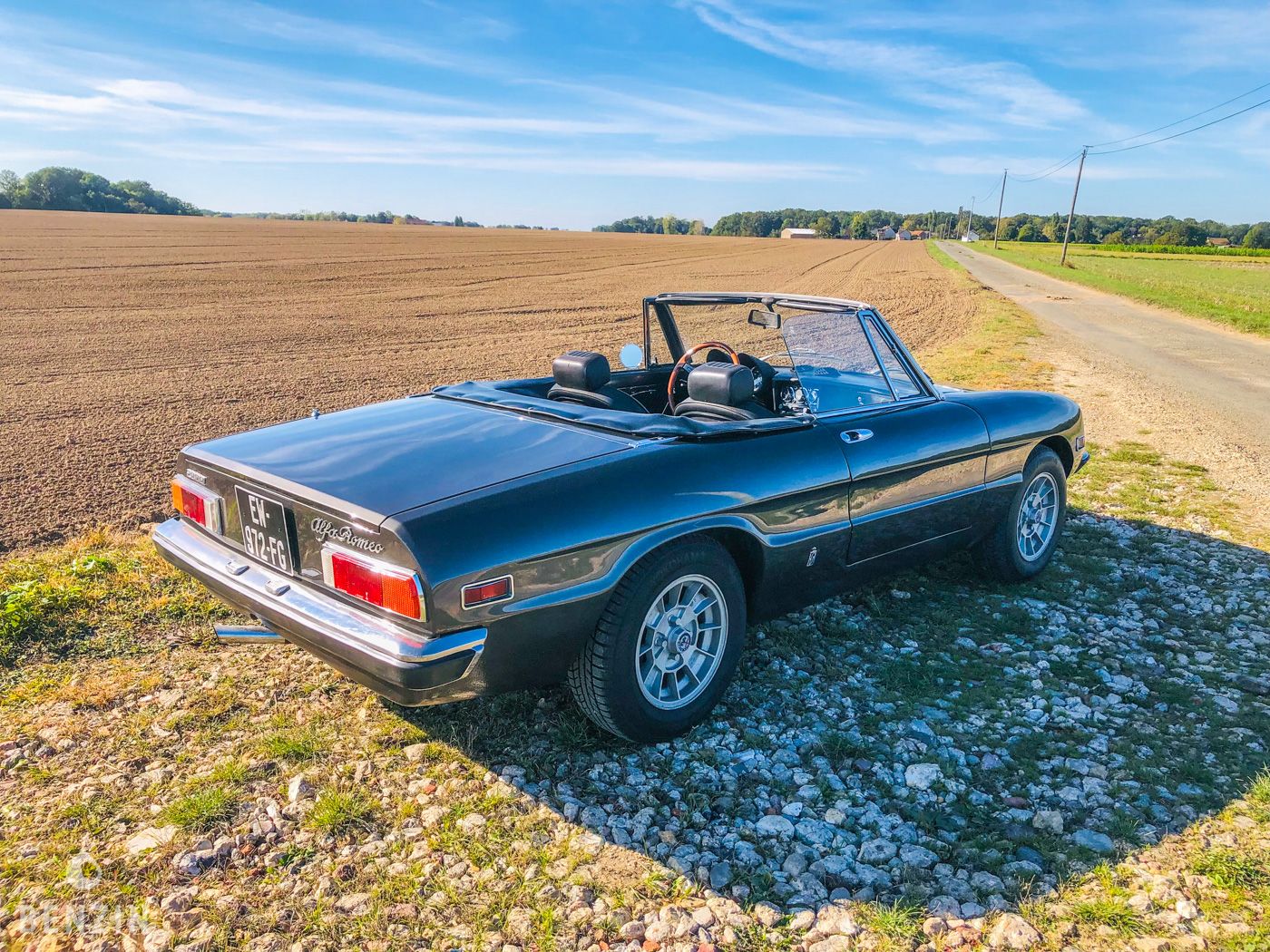 L'intérieur est en très bon état. La sellerie en cuir noir ne comporte ni déchirures ni trous mais montre de très légères traces d'usure. On notera un accroc sur l'appuis tête gauche. Le volant en bois est en très bon état, on notera une petite fente au milieu du tableau de bord. Les panneaux de portes sont neufs. L'instrumentation de bord ainsi que les équipements électriques fonctionnent normalement. Le compteur en Miles a été remplacé par un compteur en km/h.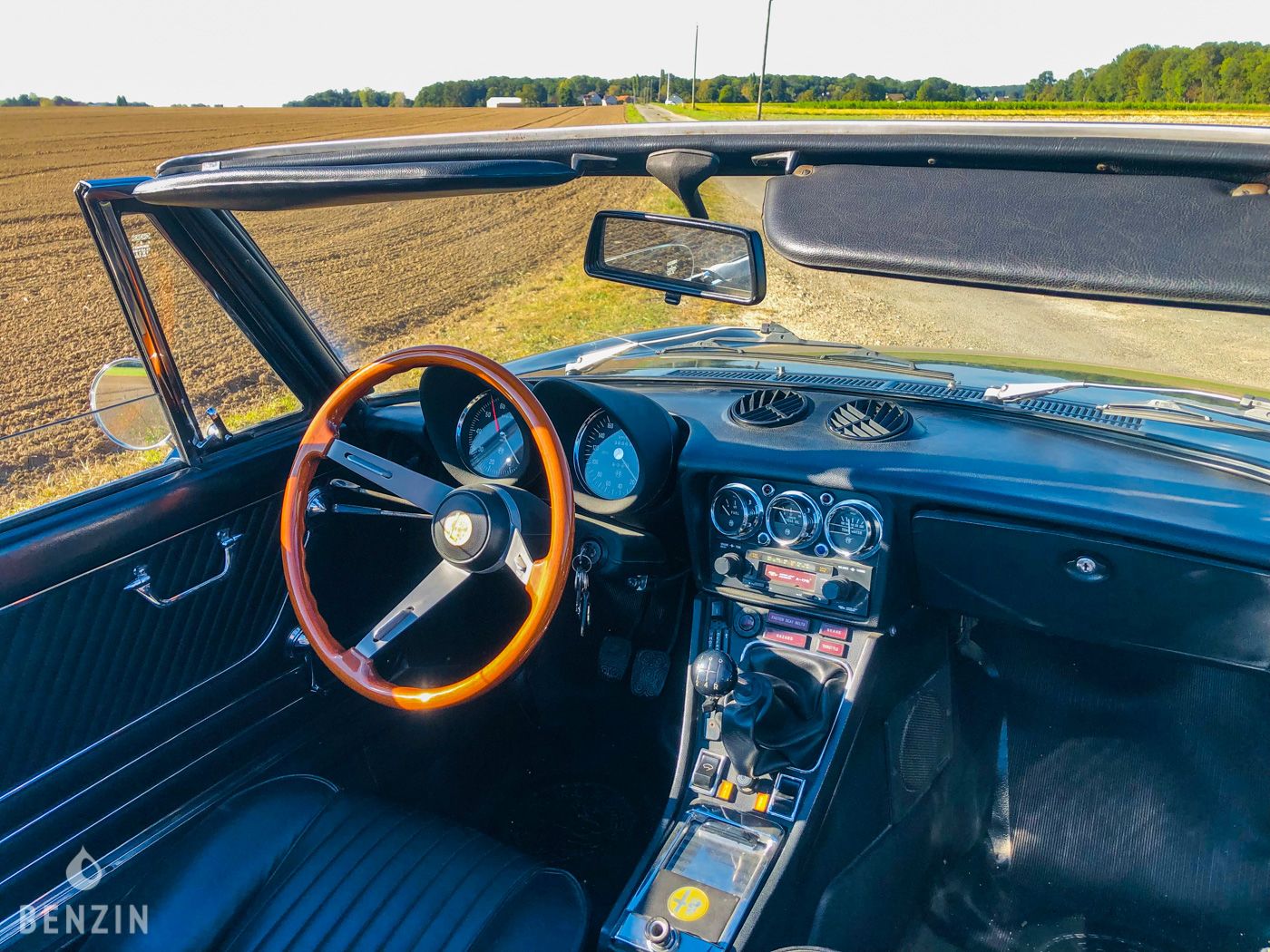 Le 4 cylindres de 2.0 litres développait 131 cv (double carburateurs weber 45) à sa sortie d'usine. L'injection (d'origine sur les modèles US) a été remplacée par des carburateurs (d'origine sur les versions européennes). Le vendeur indique que la mécanique fonctionne normalement de même que la boîte manuelle à 5 rapports. Il précise que la syncro de boite sur la deuxième vitesse accroche un légérement. Récemment, elle a bénéficié des frais suivant :
- Liquide de refroidissement
- Embrayage neuf
- Vidange, bougies et filtres
- Pompe à essence (électrique)
- Allumeur neuf
- Bobines neuves
- Révision faisceaux d'allumage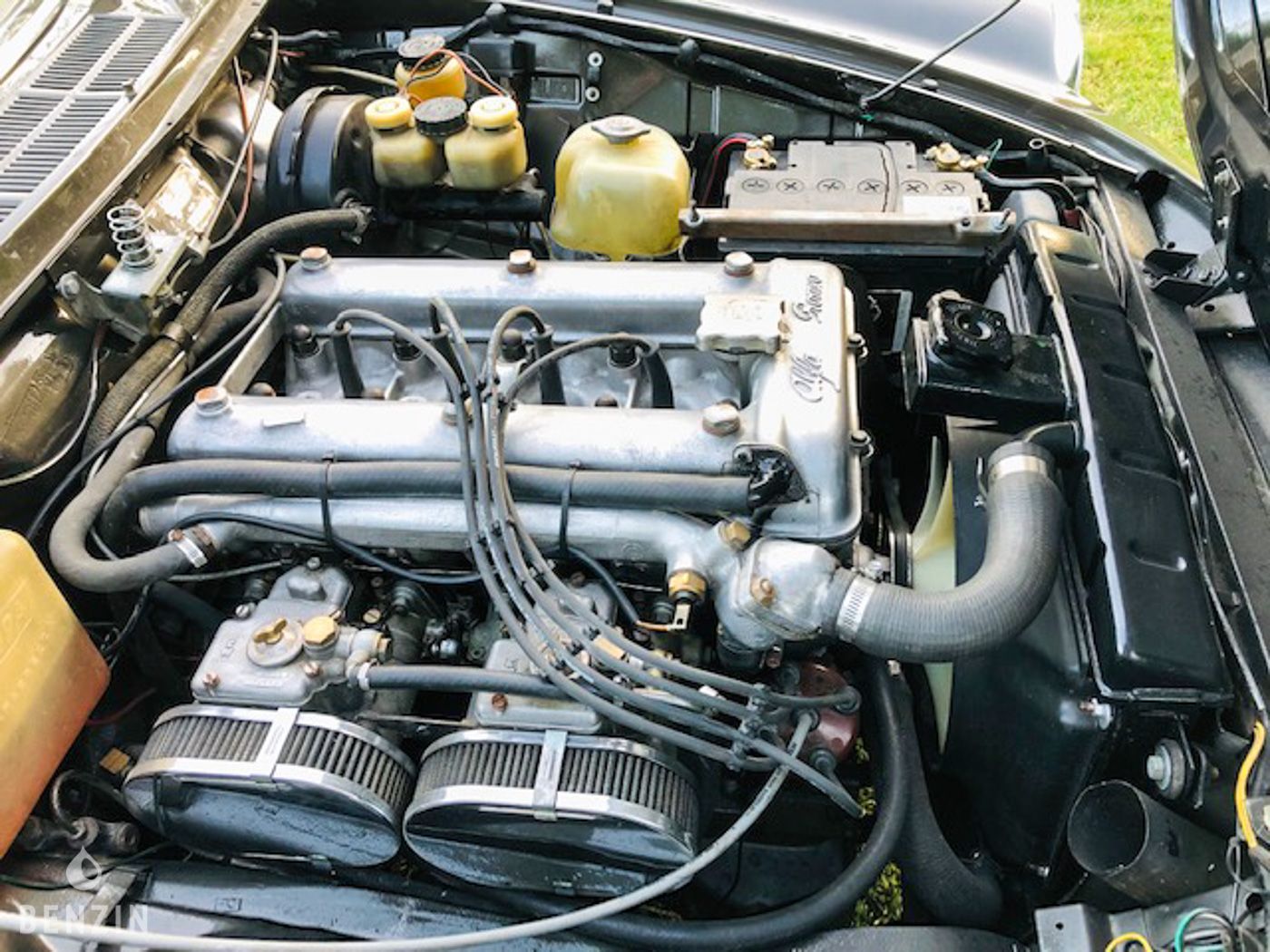 La voiture dispose de ses 4 jantes en bon état chaussées de pneus arrière neufs. La voiture freine normalement. Les trains roulants ont bénéficié des frais suivants :
- Amortisseurs (arrière / avant)
- Disques (avant)
- Plaquettes (arrière / avant)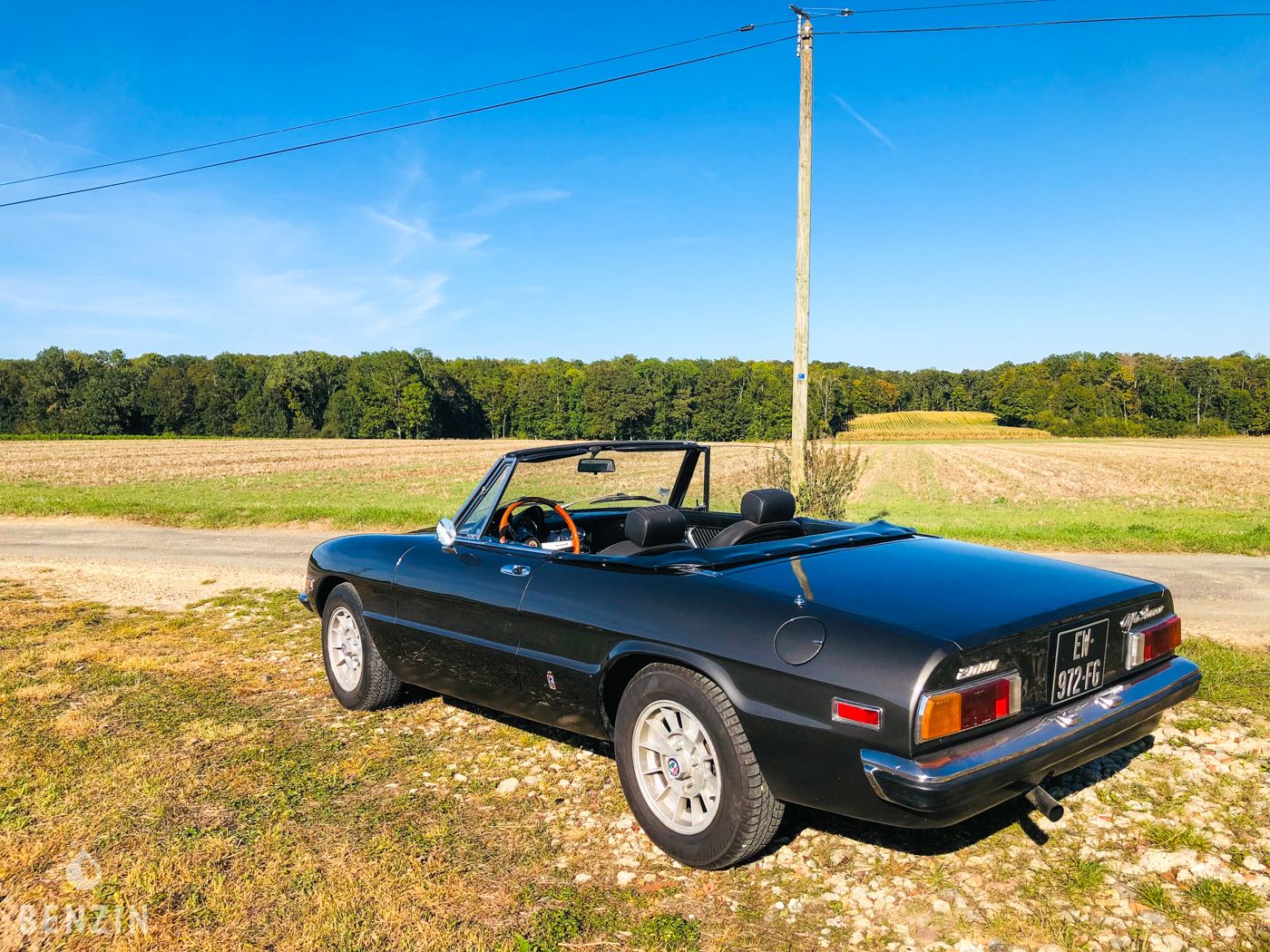 Le vendeur est un particulier situé en France à Thoiry (78770) et accepte les visites pendant la vente. La voiture sera vendue avec sa carte grise française (collection) et un CT favorable de moins de 6 mois.
Le vendeur a souhaité définir un prix de réserve.
Auction information
Gallery
Seller BENJ78
About this vehicule
Secure Payment

Secure PaymentThis vehicle is eligible for secure payment. You pay for your vehicle via an escrow account
Reserve not met
Financing
You can no longer submit a request. Requests can be submitted up to 3 days before the end of the sale.
Newsletter
One email per week so you don't miss anything
Currently on Benzin
More on Benzin