This vehicle got away! Don't miss the next one by subscribing to the model:
Fiat Seicento
Fiat Seicento Sporting Abarth 1998 - Sans Réserve
La Seicento poursuit la lignée de voitures légères, amusantes et peu couteuses à entretenir que Fiat avait lancé avec la 500. Que ce soit pour vos trajets urbains ou pour tenter de la mettre en travers, cette Seicento Sporting Abarth saura vous accompagner. Benzin
Localisation
La Chapelle-en-Serval (60
Cette Fiat Seicento Sporting de 1998 d'origine française affiche 119.100 km au compteur, kilométrage estimé juste au vu de la documentation fournie.
A l'extérieur, cette Seicento est dans un état moyen. Bien que présentant correctement à quelques pas de distance, la peinture laisse apparaître plusieurs défauts, la voiture ayant été repeinte sans que certains éléments aient été masqués. Les passages de roues et les soubassements quant à eux en bon état, sans rouille.
A l'intérieur l'habitacle est en état moyen. Les sièges en tissu ne montrent pas de déchirure hormis un trou de brûlure sur la banquette arrière. Le volant en cuir est patiné. Les plastiques et garnitures de tableau de bord sont en bon état, sans décoloration. La voiture est vendue sans autoradio. Le vendeur indique que tous les instruments et équipements de bords fonctionnent correctement.
Le 4 cylindres de 1.1l développait 55 cv à sa sortie d'usine. Le moteur est entièrement d'origine et la mécanique est dite en excellent état. Le moteur démarre bien et les montées de régimes sont franches. Le vendeur indique que la distribution vient d'être effectuée. La boite fonctionne bien, les rapports passent tous sans accrocher et verrouillent bien.
Les 4 jantes sont en bon état, tandis que les pneus sont en état moyen.
Le vendeur est un professionnel situé à La Chapelle-en-Serval (60) et accepte les visites pendant la vente. La voiture est vendue avec un contrôle technique valide, visible dans la galerie.
La voiture est vendue sans prix de réserve.
Informations sur les enchères
Dates
Date d'ouverture des enchères : Mardi 26 juin 2018 08:00
Date de fin des enchères : Jeudi 5 juillet 2018 21:30
Note : Toute nouvelle enchère passée dans les 2 dernières minutes repousse le compteur de 2 minutes supplémentaires ("anti-sniping").

Fonctionnement des enchères
Une carte bancaire est nécessaire pour enchérir bien que rien ne soit prélevé sur le moment. Les enchères montent immédiatement au montant renseigné.
Visites du véhicule
Les acheteurs ont la possibilité d'aller voir le véhicule pendant toute la durée de la vente à condition d'avoir déposé une enchère et si le vendeur l'accepte. Pour cela, prendre contact avec le vendeur (cliquer sur le profil du propriétaire, puis sur le bouton Message). Autrement, nous contacter.
Paiement
À la fin de l'enchère : Le gagnant est prélevé automatiquement des frais de service de 3% TTC du prix final par carte bancaire (minimum 150€ TTC).
Dans les 15 jours suivants : Le gagnant doit régler le prix de vente au vendeur. Le paiement sécurisé par Paycar est gratuit pour les acheteurs Benzin. Le vendeur et l'acheteur peuvent convenir d'utiliser un autre moyen de paiement.
Livraison
En l'absence d'indication contraire, l'acheteur est tenu de récupérer le véhicule chez le vendeur. Benzin est en mesure de vous proposer un service de livraison optionnel, nous contacter.
Garantie "Sans Surprises"
Si vous optez pour le paiement par Paycar, Benzin est en mesure d'annuler la transaction et vous rembourser les frais de vente si le véhicule présente une anomalie majeure non signalée dans l'annonce à livraison. Voir Conditions.
Pourquoi acheter sur Benzin ?
Sur Benzin, vous ne trouverez que de réelles annonces de vendeurs vérifiés. Benzin s'assure également de l'exhaustivité et de la cohérence des informations fournies afin d'écarter les annonces douteuses. Benzin vous accompagne tout au long de la vente et intervient en cas de problème. Benzin pré-négocie les prix de réserve (lorsqu'ils existent) afin de vous assurer d'acheter des automobiles d'intérêt à bon prix. Enfin, Benzin assure une transaction sécurisée en offrant le paiement par Paycar.
Auction information
Gallery
Seller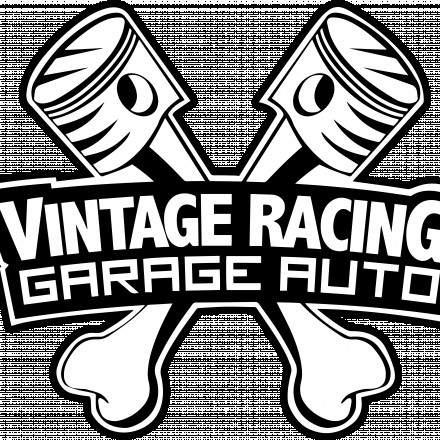 VRA60520
About this vehicule
Photo Pack

Photo PackThis vehicle received a professional photo shoot
Model page
Fiat
Fiat Seicento
Sold to Emmanuel Herlange
Newsletter
One email per week so you don't miss anything
Currently on Benzin
More on Benzin