This vehicle got away! Don't miss the next one by subscribing to the model:
Mazda MX-5 NB
Mazda MX-5 NB - 2002 *Sans Réserve
Secure Payment
LE roadster, point barre. Nous n'allons pas débattre des heures pour savoir quel est le meillleur roadster, ce débat n'existe pas. Tout le monde sait que la MX-5 est au dessus du lôt dans ce domaine, point final. Cet exemplaire bien restauré est en plus proposé ici sans prix réserve. Ne cherchez plus votre voiture pour cet été, elle est là. Benzin
Localisation
Roumanie, Bucarest
Livraison
Possible en supplément
History report
This vehicle has a history report, click to view it.
Présentation
Cette Mazda MX5 NB de 2002 affiche 101.000 km. Le vendeur indique que la voiture est en très bon état général, qu'elle dispose d'un Contrôle Technique roumain valide et qu'elle a bénéficié d'une importante restauration.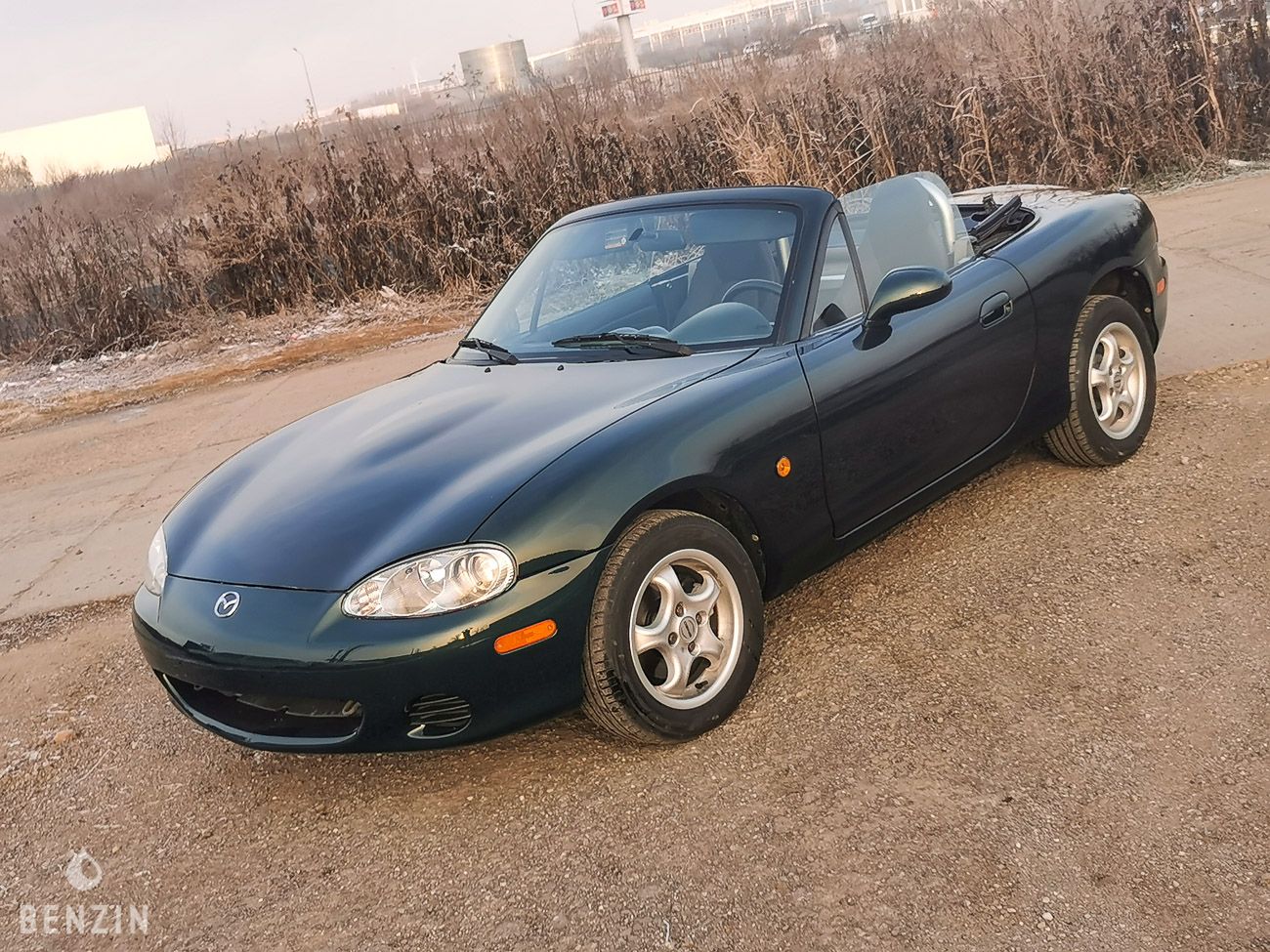 À l'extérieur, la voiture est en très bon état. La peinture dans sa teinte verte à récemment été repeinte. Les plastiques et joints extérieurs sont en bon état, tout comme les optiques. Le vendeur indique que le châssis de cette MX5 est sain, des photos des soubassements sont disponibles dans la galerie. La capote est en bon état et étanche. Des photos de la restauration sont visibles dans la galerie.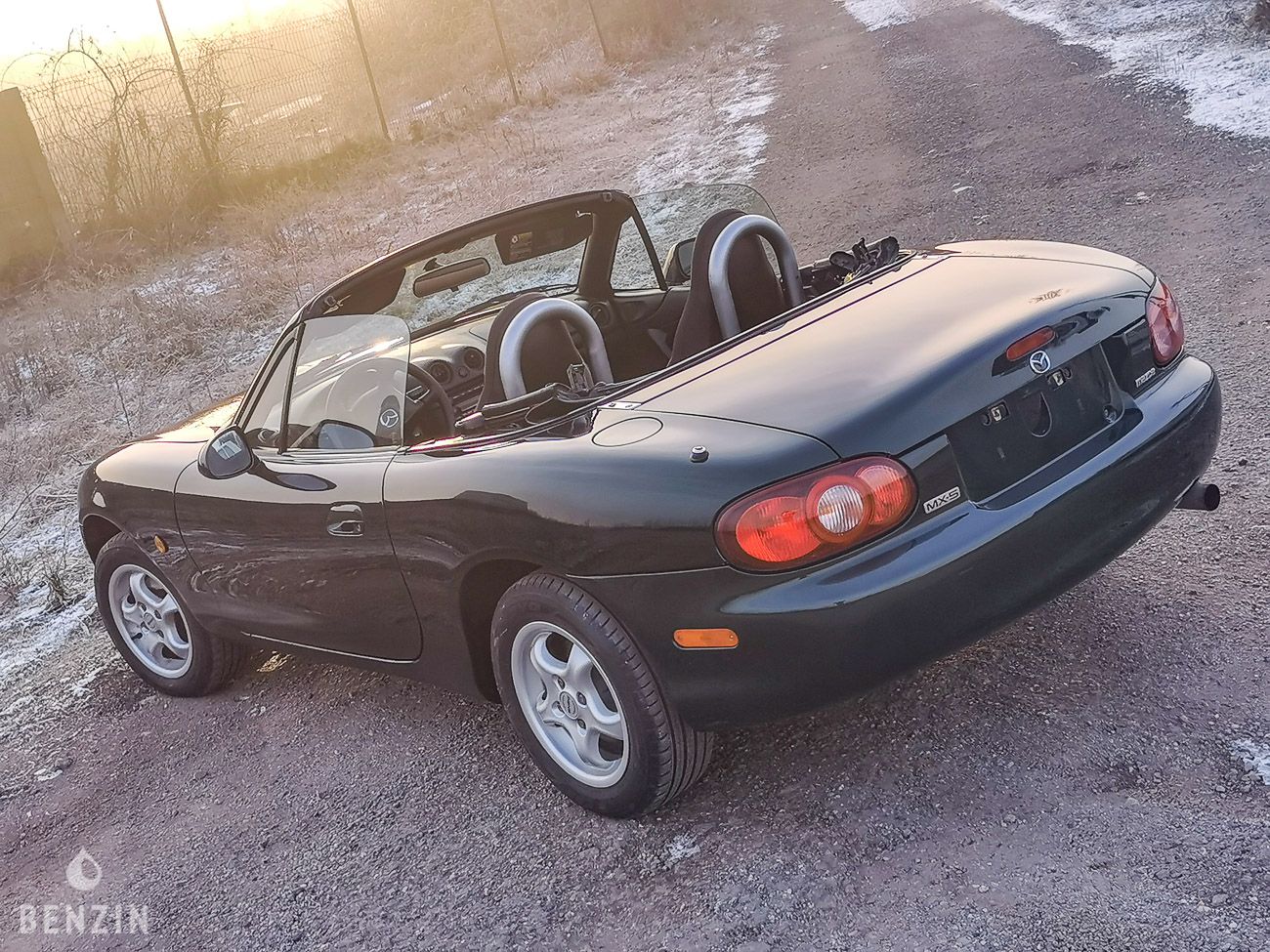 L'intérieur est en très bon état. La sellerie en tissu noir montre de très légères traces d'usure, le vendeur signale un trou sur el siège conducteur. Le volant et le tableau de bord sont en très bon état. L'instrumentation de bord ainsi que les équipements électriques fonctionnent normalement.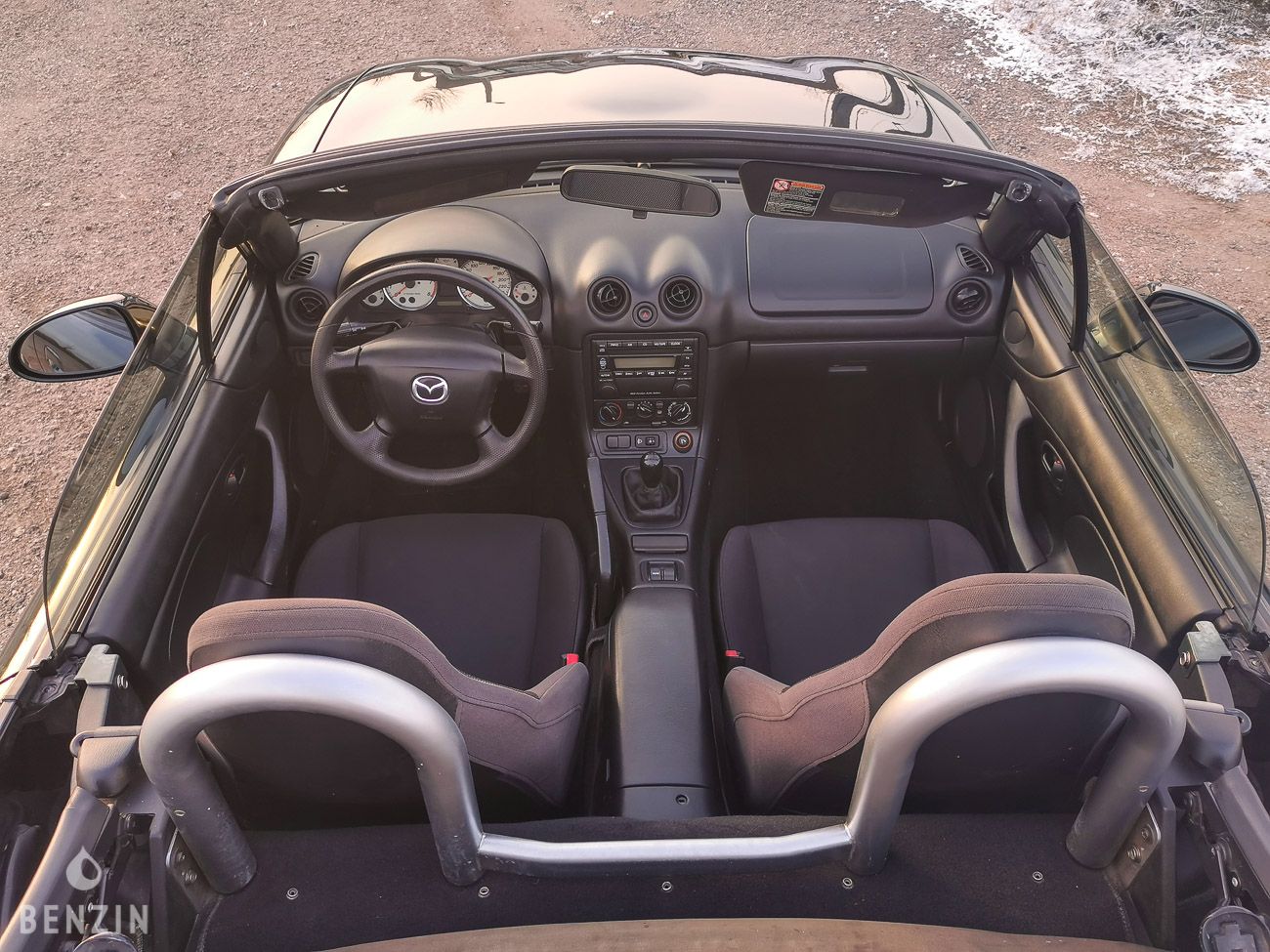 Le 4 cylindres de 1.6 litres développait 110 cv à sa sortie d'usine. Le vendeur indique que la mécanique fonctionne normalement de même que la boîte manuelle à 5 rapports. Le moteur est entièrement d'origine. Récemment, la voiture a bénéficié des frais suivant :
-Révision moteur, boite et pont
-Huiles, filtres et bougies neufs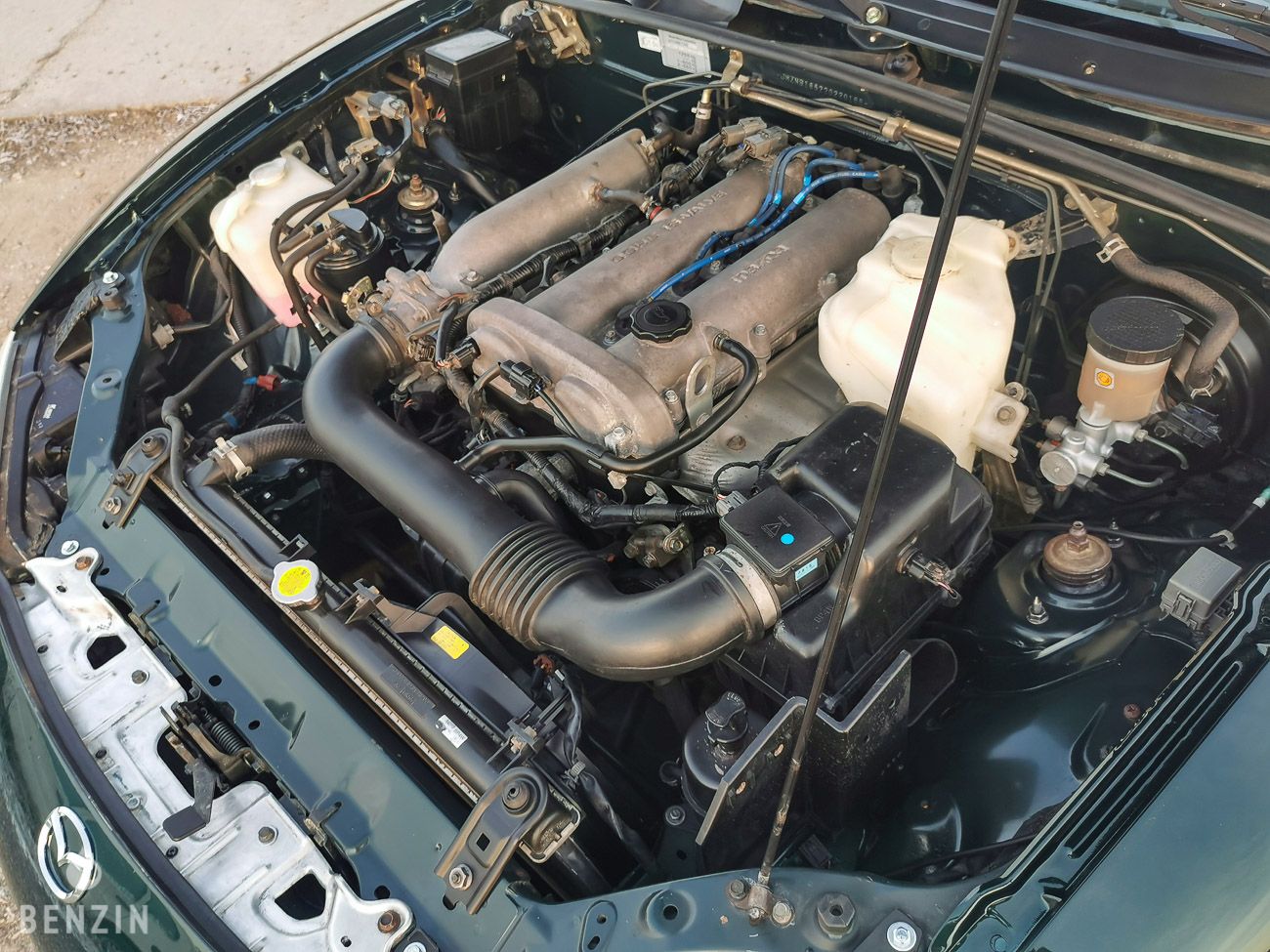 La voiture dispose de ses 4 jantes 14 pouces en très bon état chaussées de pneus en très bon état. La voiture freine normalement. Le vendeur indique que les trains roulants ont bénéficiés de :
-reconditionnement train avant
-roulements, disques et plaquettes neufs à l'avant
-reconditionnement étriers avant et arrière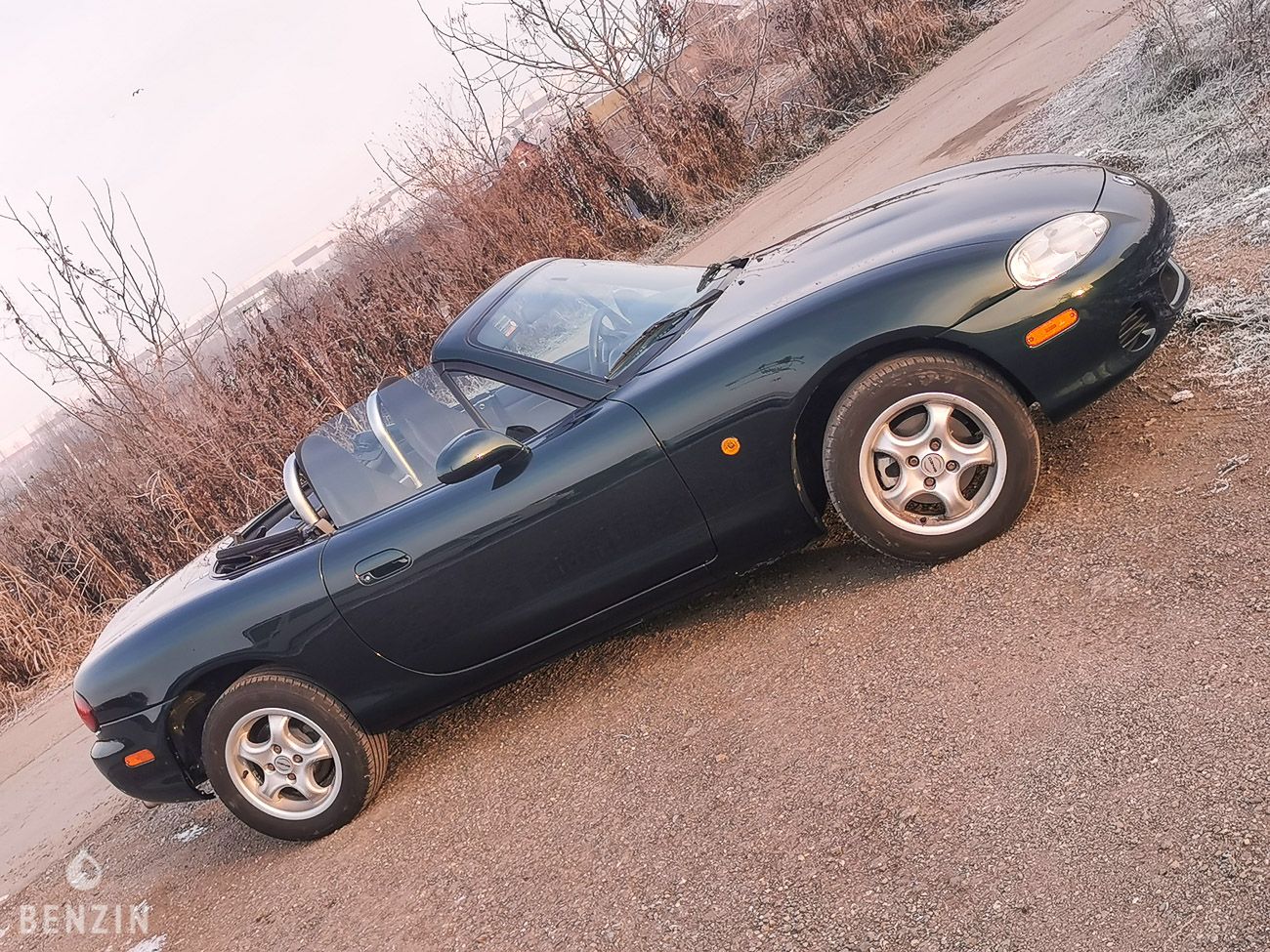 Le vendeur est un particulier situé en Roumanie à Bucarest et accepte les visites pendant la vente. La voiture sera vendue avec sa carte grise roumaine, un contrôle technique roumain,
Le véhicule est vendu sans prix de réserve.
Auction information
Gallery
Seller Rey
About this vehicule
Secure Payment

Secure PaymentThis vehicle is eligible for secure payment. You pay for your vehicle via an escrow account
Benzin Trusted Seller

Benzin Trusted SellerThis badge reward the sellers who did several transactions on Benzin with very good buyer feedbacks.
Model page
Mazda
Mazda MX-5 NB
Sold to Leonard
Newsletter
One email per week so you don't miss anything
Currently on Benzin
More on Benzin