This vehicle got away! Don't miss the next one by subscribing to the model:
Mini Classic
Innocenti Mini Cooper Export 1300 - 1973
Secure Payment
La version Italienne de la Mini, c'est la Innocenti. Plus aboutie, mieux finie et même plus confortable (attention, ça reste une Mini), la Innocenti ne délaisse pas pour autant son tempérament tant apprécié. Fun et facile d'entretien, elle est un excellent véhicule pour (re)découvrir le milieu des anciennes. Benzin
Localisation
Italie, Ceglie (72013)
Livraison
Possible en supplément
Présentation
Cette Innocenti Mini Cooper 1300 de 1973 d'origine italienne est une 3eme main affichant 72.200 km. Le vendeur indique que la voiture est en très bon état général, qu'elle dispose d'un Contrôle Technique valide et qu'elle a bénéficié de frais récents.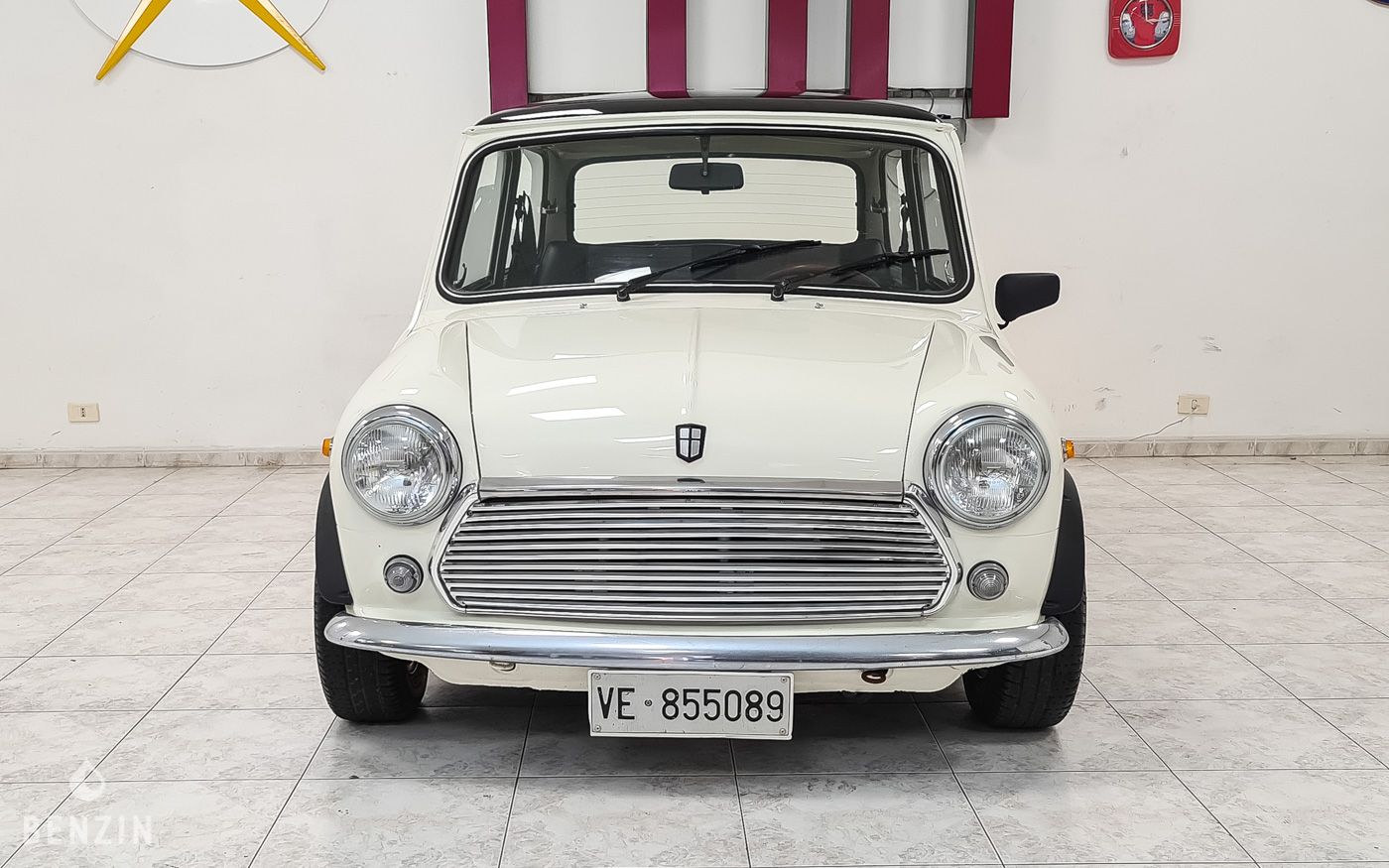 À l'extérieur, la voiture est en très bon état. La carrosserie a récemment été repeinte dans sa teinte blanche et toit noir. Les plastiques et joints extérieurs sont en bon état, tout comme les optiques. Le vendeur indique que le châssis de cette Innocenti Cooper est sain, des photos des soubassements sont disponibles dans la galerie. Il précise également que la grille du radiateur d'origine en plastique sera incluse dans la vente.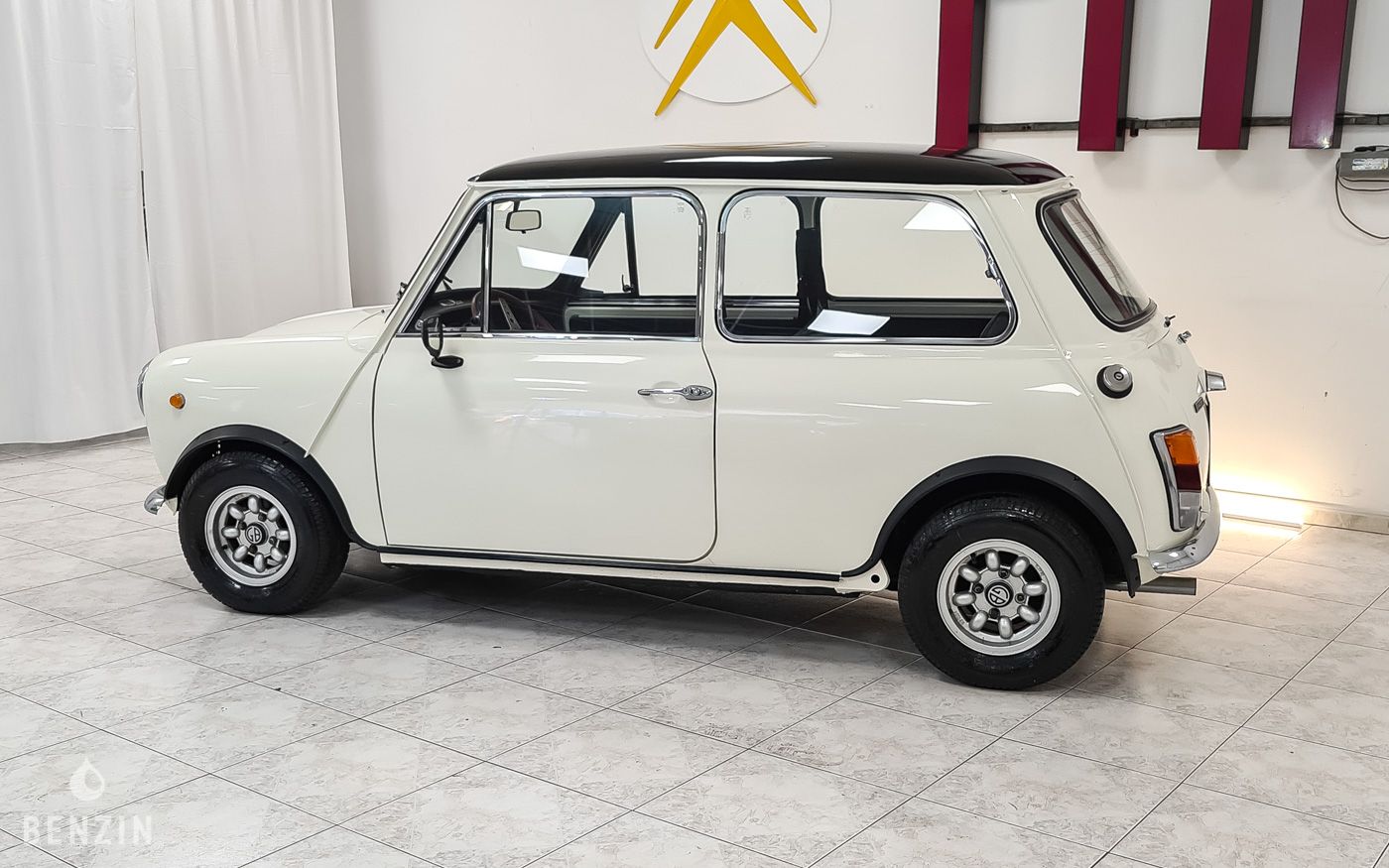 L'intérieur est en très bon état. La sellerie en tissu et vinyle est neuve tout comme les panneaux latéraux. Le volant et le le tableau de bord sont en bon état. L'instrumentation de bord ainsi que les équipements électriques fonctionnent normalement.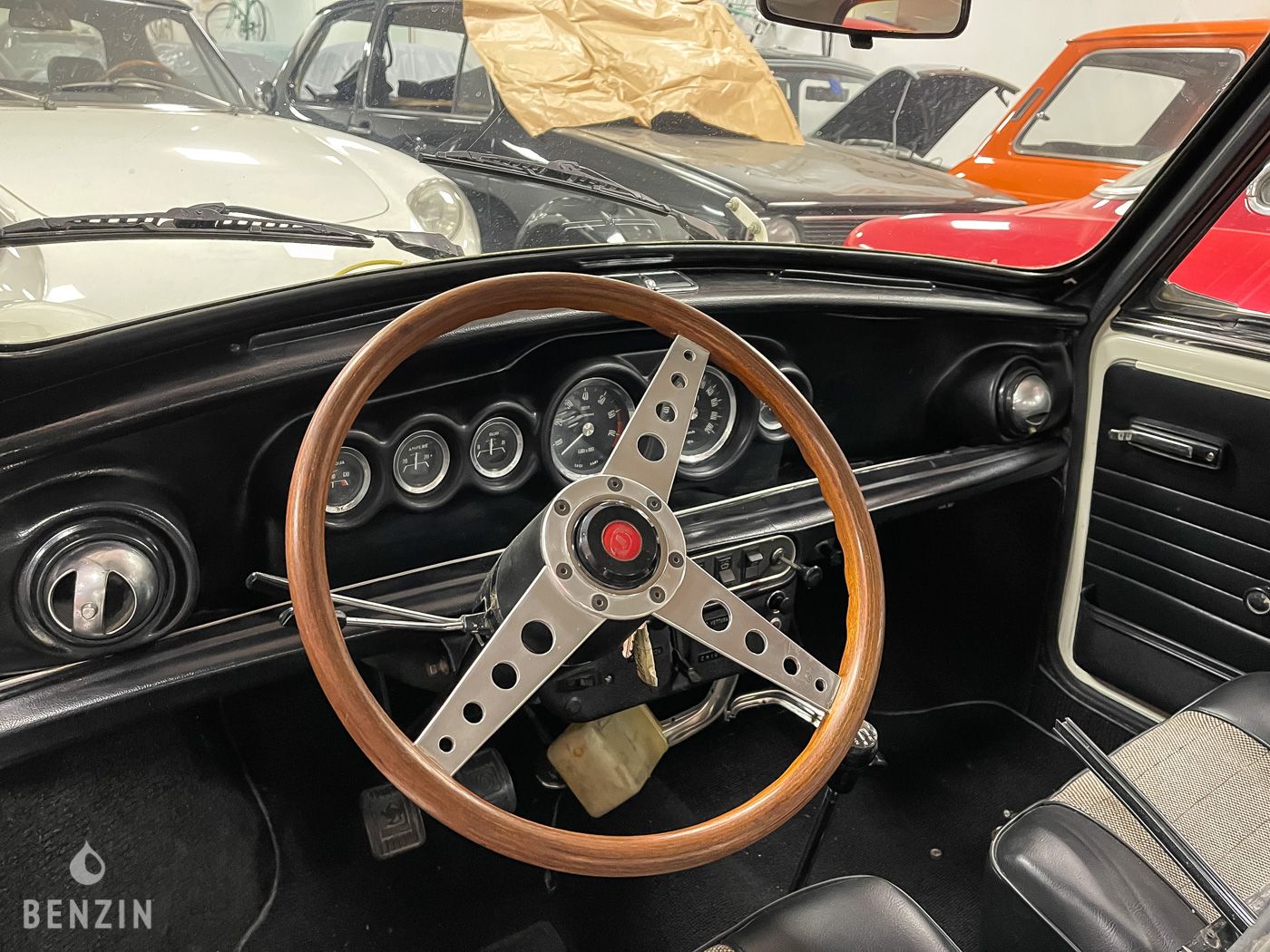 Le 4 cylindres de 1275 cc développait 66 cv à sa sortie d'usine. Le vendeur indique que la mécanique fonctionne normalement de même que la boîte manuelle à 4 rapports. Récemment, elle a bénéficié des frais suivant :
- Vidange moteur
- Remplacement des filtres
- Remplacement des bougies
- Réglage de l'allumage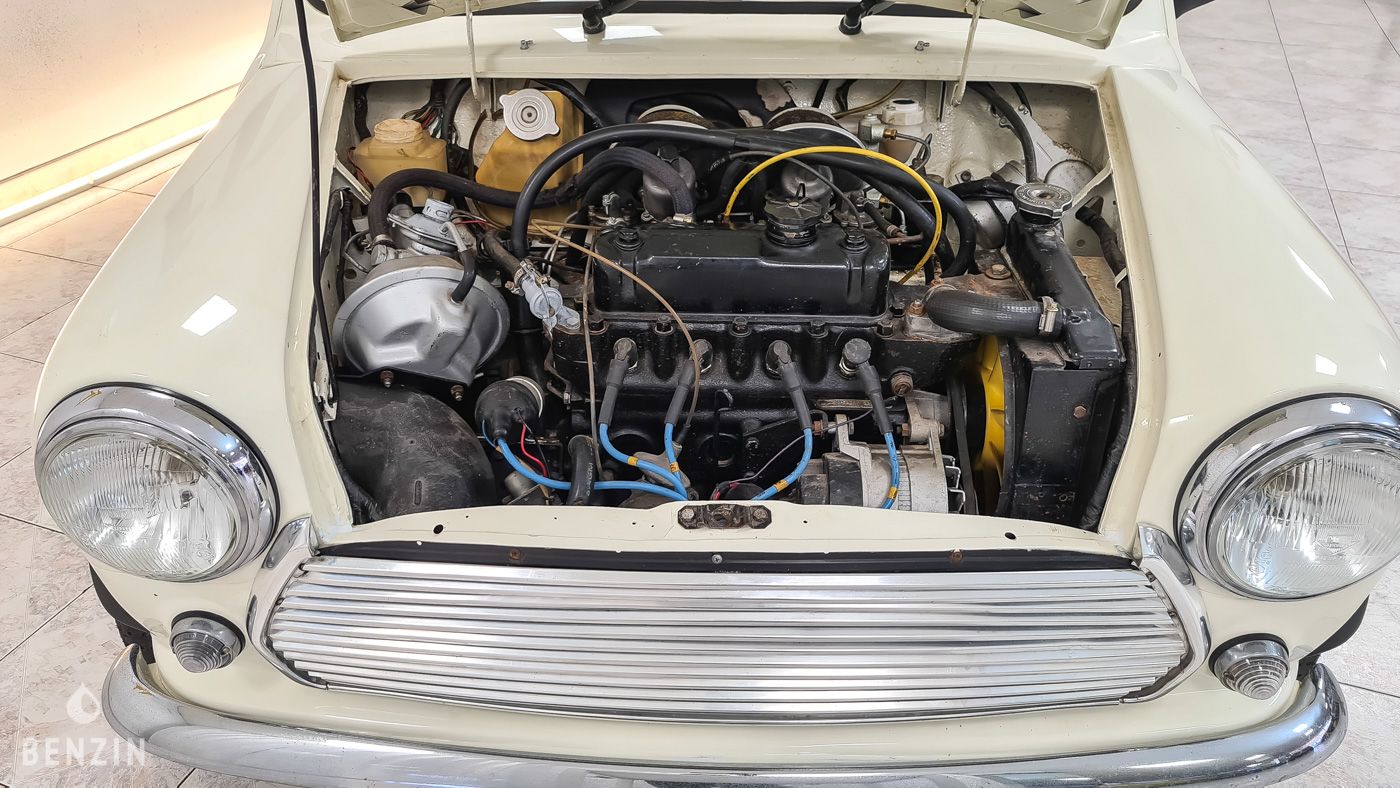 La voiture dispose de 4 jantes "Minilight" en 12" en très bon état chaussées de pneus en bon état. La voiture freine normalement.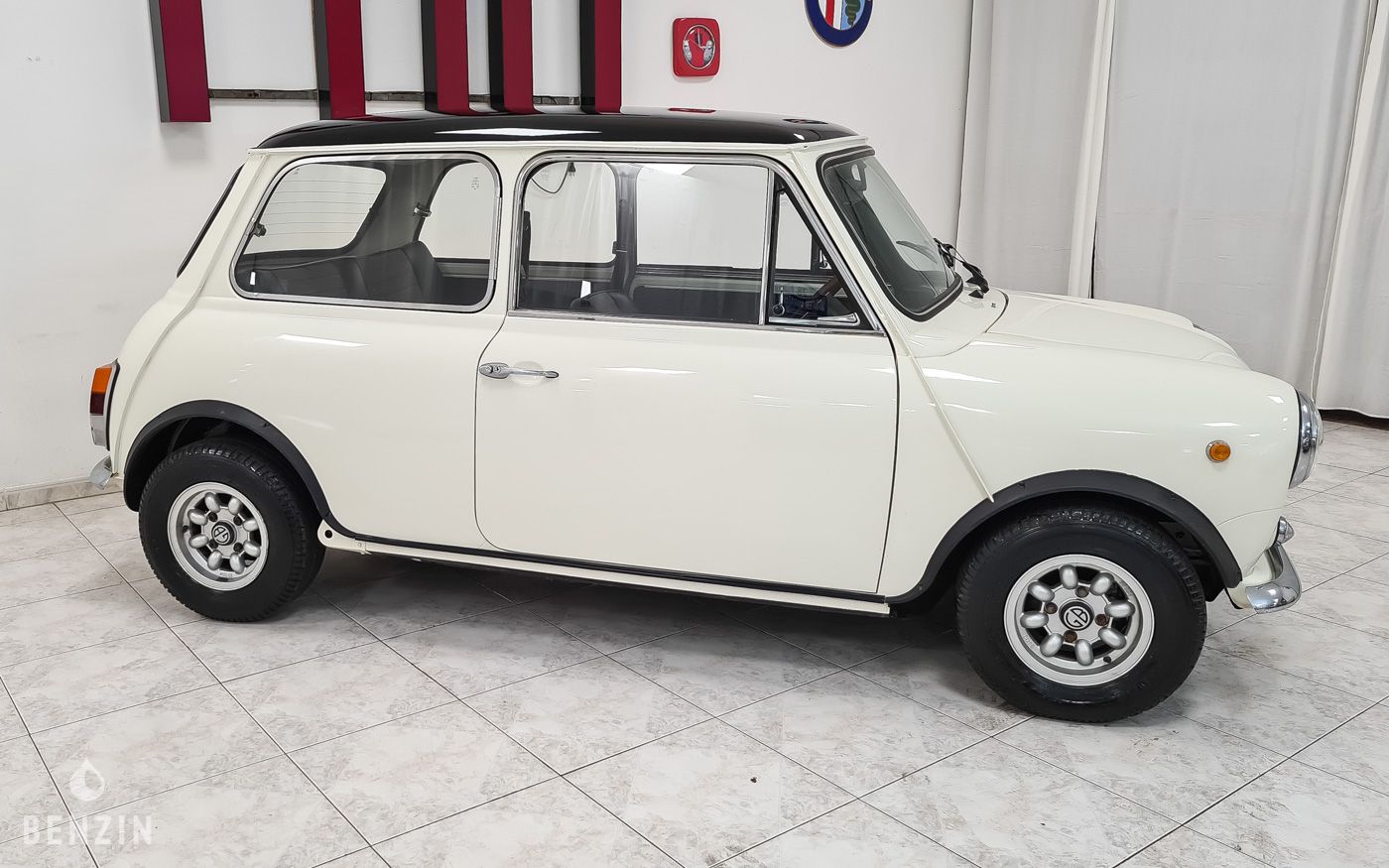 Le vendeur est un professionnel situé en Italie à Ceglie (72013) et accepte les visites pendant la vente. La voiture est vendue avec sa carte grise italienne d'exportation et un contrôle technique italien de moins de 6 mois.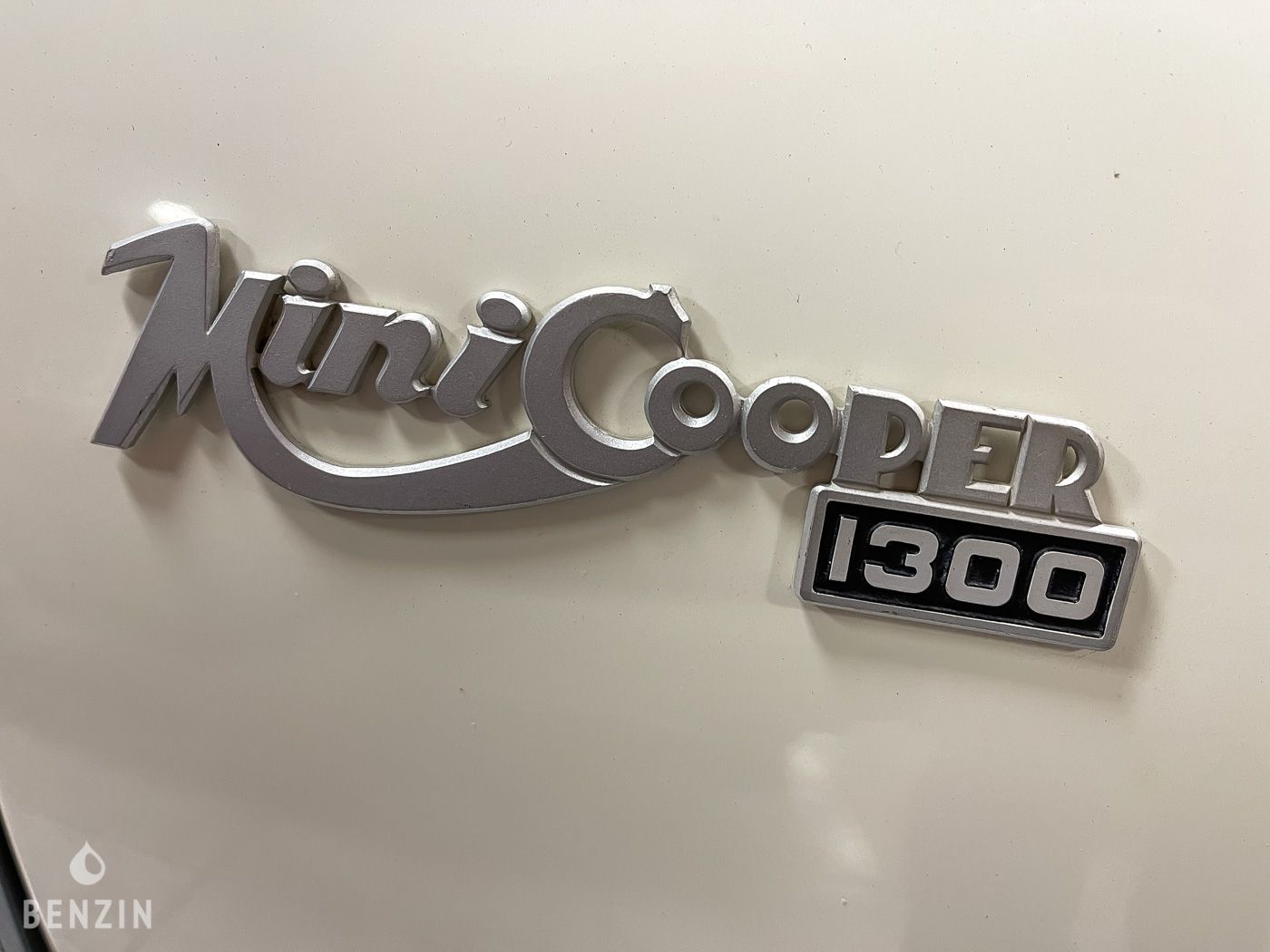 Note : L'acheteur doit compter en sus du prix d'achat une taxe d'export italienne d'environ 200€. Le vendeur a souhaité définir un prix de réserve.
Auction information
Gallery
Seller Luigi
About this vehicule
Secure Payment

Secure PaymentThis vehicle is eligible for secure payment. You pay for your vehicle via an escrow account
Model page
Mini
Mini Classic
Reserve not met
Newsletter
One email per week so you don't miss anything
Currently on Benzin
More on Benzin