BMW M5 e60 LCI Individual - 2008
Secure Payment
Un V10 dans une berline ? Oui monsieur. 507 chevaux sur les roues arrières ? Oui monsieur. Un dessin signé Chris Bangle ? Oui monsieur. Vous ne rêvez pas, la BMW M5 e60 est probablement l'une des BMW les plus folles jamais produite. Ce très bel exemplaire peu kilométré et bien entretenu dans sa désirable configuration Individual n'attend plus que vous pour aller bruler de la gomme avant de déposer les enfants à l'école. Un collector, un vrai, placez votre enchère. L'équipe Benzin
Localisation
France, Ballancourt-sur-Essonne (91610)
Livraison
Possible en supplément
Vidéo
Présentation
Cette BMW M5 E60 LCI de 2008 d'origine néerlandaise affiche 86.000 km. Le vendeur indique que la voiture est en très bon état général, qu'elle dispose d'un Contrôle Technique valide et qu'elle a bénéficié de frais récents et réguliers.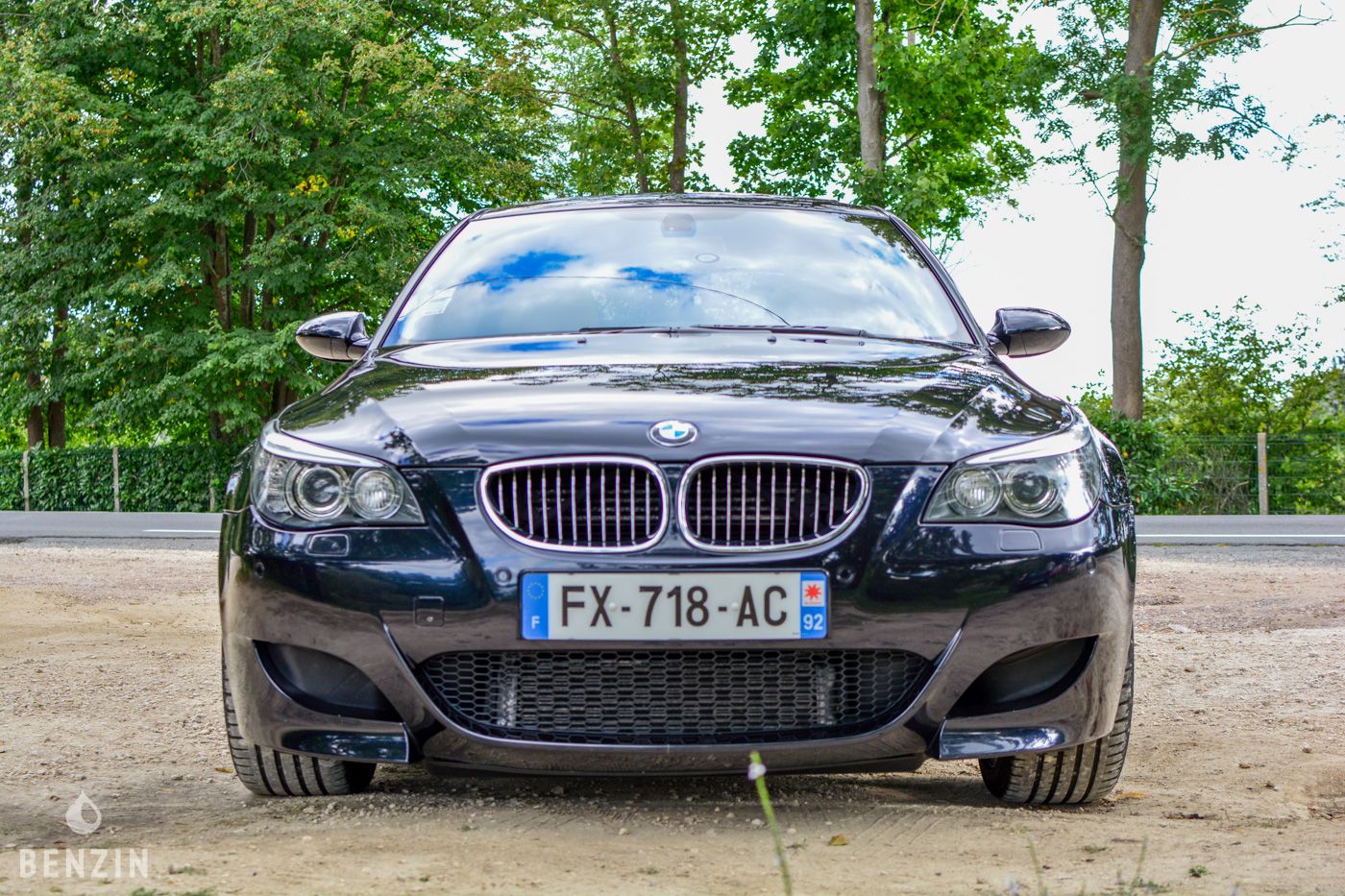 À l'extérieur, la voiture est en très bon état. La peinture dans sa teinte bleue individual ne présente que de très rares défauts visibles dans la galerie. Les plastiques et joints extérieurs sont en bon état, tout comme les optiques. Le vendeur indique que cette M5 est exempte de corrosion, des photos des soubassements sont disponibles dans la galerie. Le vendeur indique que la voiture est équipée d'une protection PFP sur les pare-chocs, rétroviseurs et bas de caisse.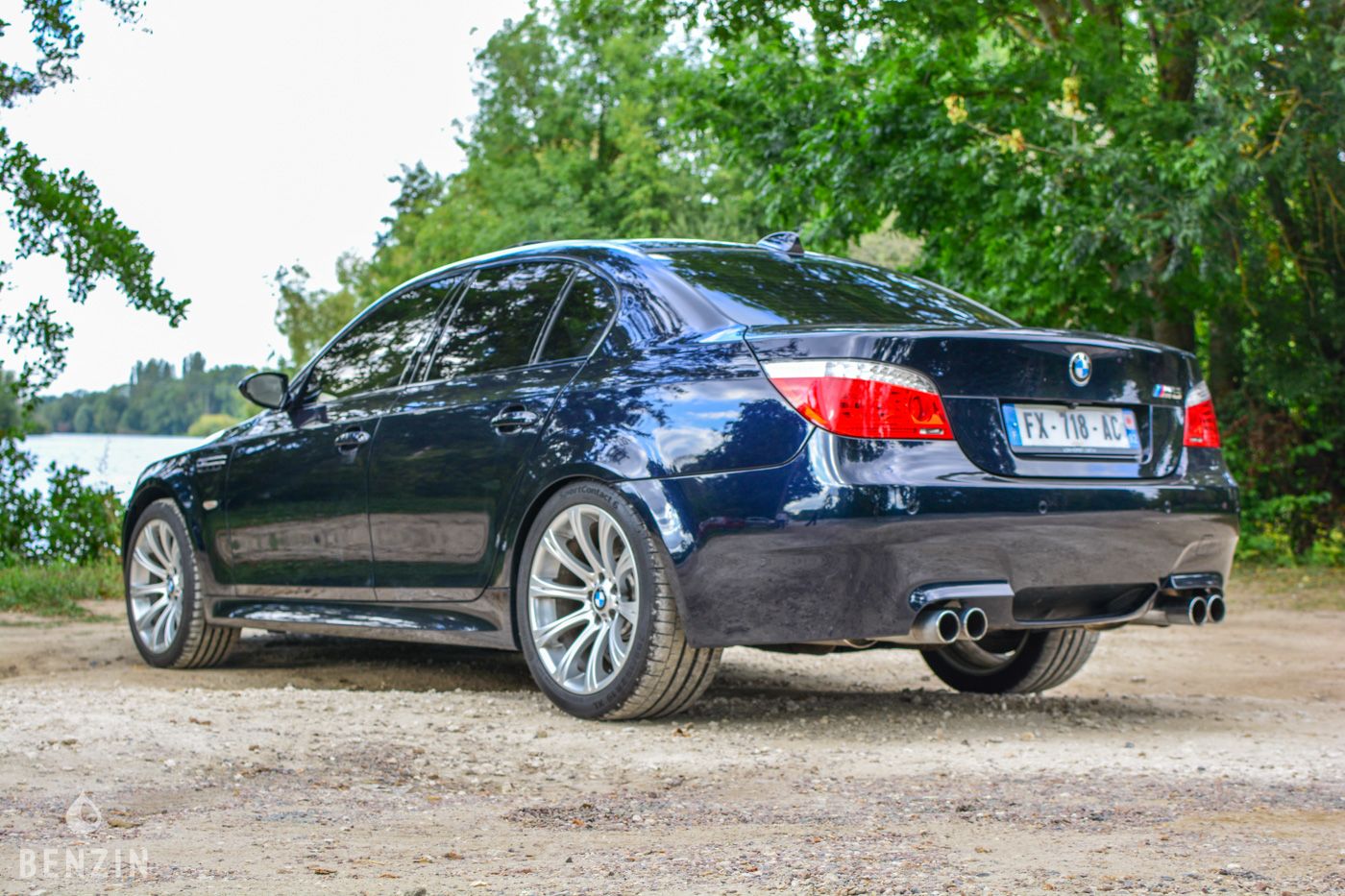 L'intérieur est en très bon état. La sellerie en cuir beige ne comporte ni déchirures ni trous mais montre de très légères traces d'usure. Le volant et le tableau de bord sont en très bon état. L'instrumentation de bord ainsi que les équipements électriques fonctionnent normalement. Code option disponible ici : cliquez ici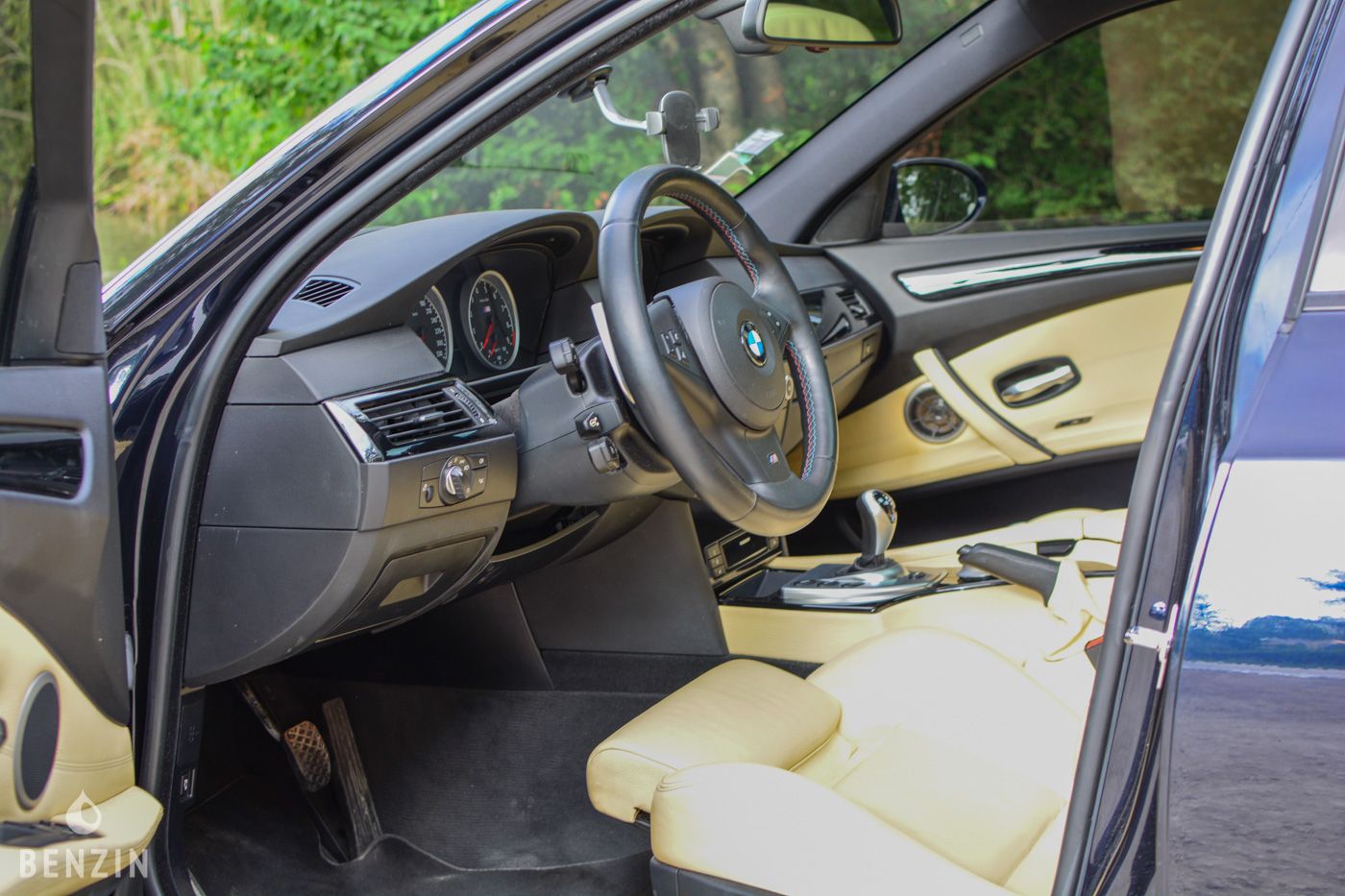 Le 10 cylindres de 5.0 litres développait 507 cv à sa sortie d'usine. Le vendeur indique que la mécanique fonctionne normalement de même que la boîte automatique à 7 rapports. Le moteur est entièrement d'origine. Récemment, elle a bénéficié des frais suivants :
- à 79501 Km (16/12/2020) remplacement des coussinets de bielles en préventif + vidange moteur + contrôles de vanos
- à 80 161 km (31/12/2020) remplacement de joint de pont + vidange du pont
- à 85065 km (21/07/2021) vidange moteur + filtre à huile + purge liquide de frein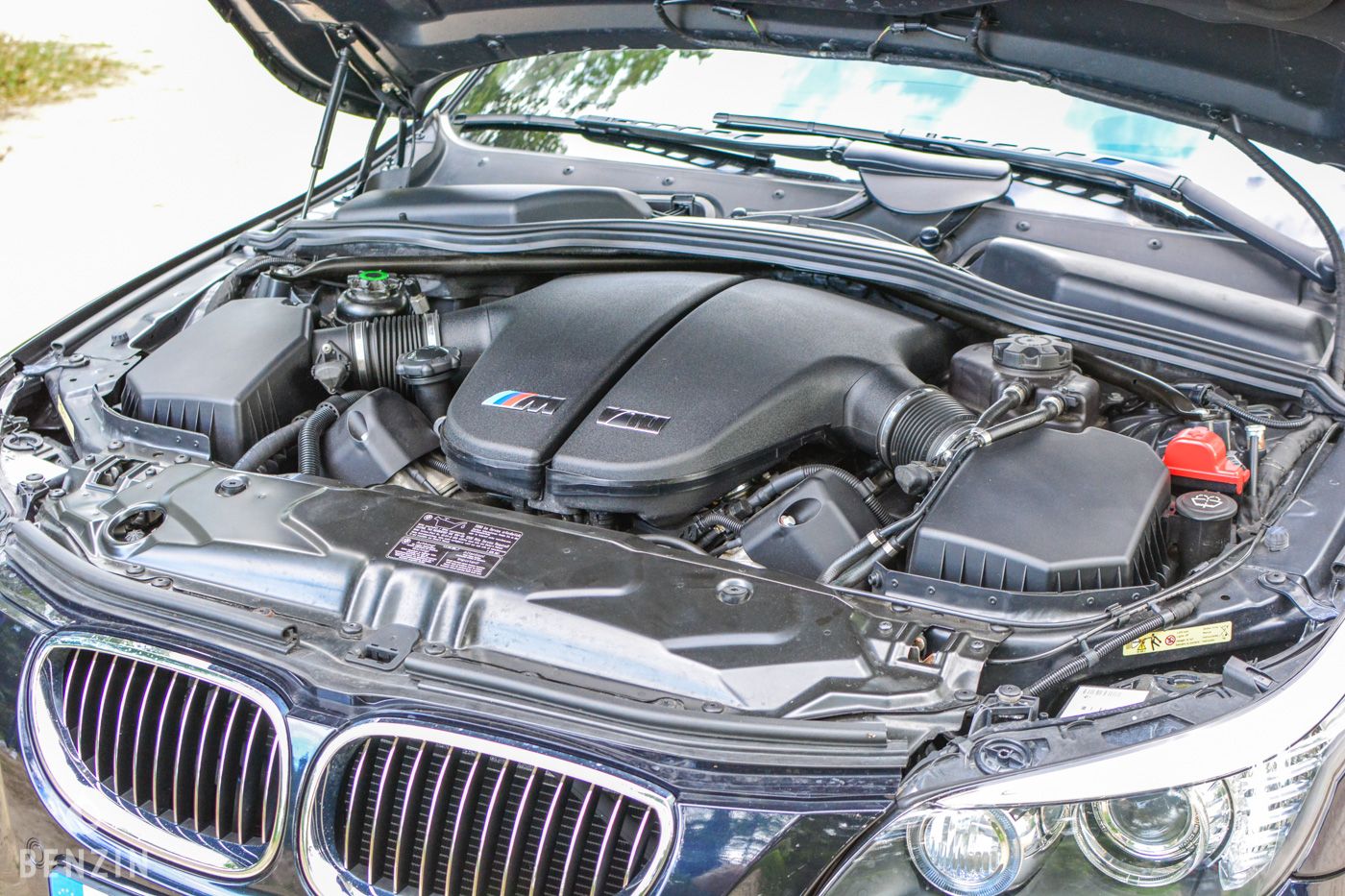 La voiture dispose de ses 4 jantes d'origine en très bon état chaussées de pneus en bon état. La voiture freine normalement. Le vendeur ne rapporte aucun jeu dans les trains roulants.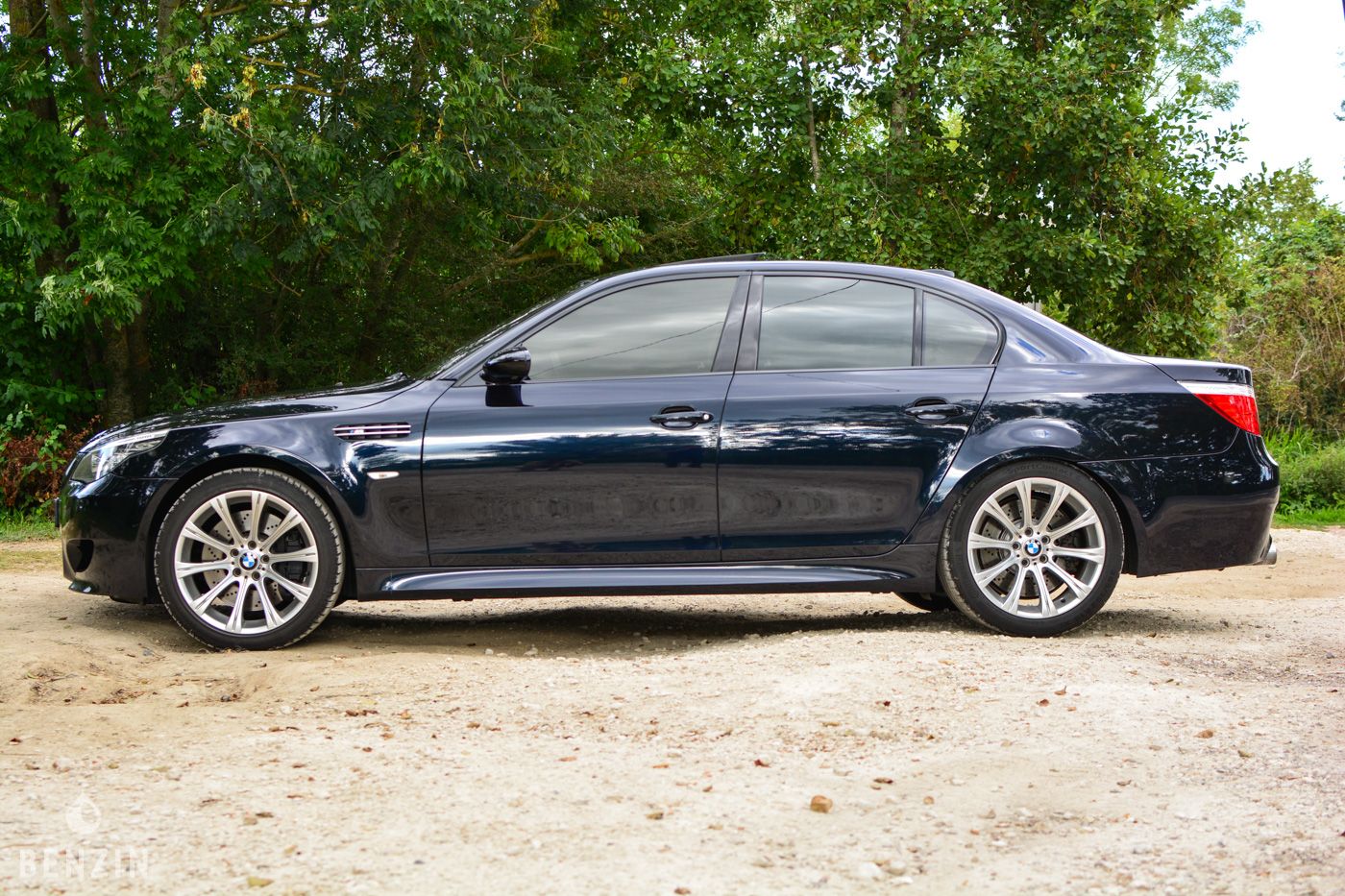 Le vendeur est un particulier situé en France à Ballancourt-sur-Essonne (91610) et accepte les visites pendant la vente. La voiture sera vendue avec sa carte grise française, un contrôle technique favorable de moins de six mois, sa documentation, des factures, son carnet d'entretien et ses clés.
Le vendeur a souhaité définir un prix de réserve.
Auction information
Galerie
Seller autohaus
About this vehicule
Photo Pack

Photo PackThis vehicle received a professional photo shoot
Secure Payment

Secure PaymentThis vehicle is eligible for secure payment. You pay for your vehicle via an escrow account
Benzin Trusted Seller

Benzin Trusted SellerThis badge reward the sellers who did several transactions on Benzin with very good buyer feedbacks.
Sold to Patmes
Financing
You can no longer submit a request. Requests can be submitted up to 3 days before the end of the sale.
Newsletter
Un mail par semaine pour ne rien manquer
Currently on Benzin
More on Benzin