BMW M3 CS E46 47k kms - 2005
Secure Payment
Attention : Voiture nerveuse cherche volontaire pour la calmer. La M3 E46, c'est le meilleur 6 cylindres en ligne produit par BMW, un train arrière joueur et des montées en régime franches jusqu'à 8.000 tours. Disponible ici avec son rare Pack Compétition, elle n'attend que sa place dans votre garage. L'équipe Benzin
Localisation
Pays-Bas, Meerkerk
Livraison
Possible en supplément
Vidéo
Présentation
Cette BMW M3 E46 Pack Compétition de 2005 d'origine canadienne affiche 47.500 km au compteur. Le vendeur indique que la voiture est en bon état général. Le vendeur indique que cette M3 a été importée du Canada jusqu'en Allemagne en 2009. Les taxes d'import (TVA et droits de douane) ont été payées.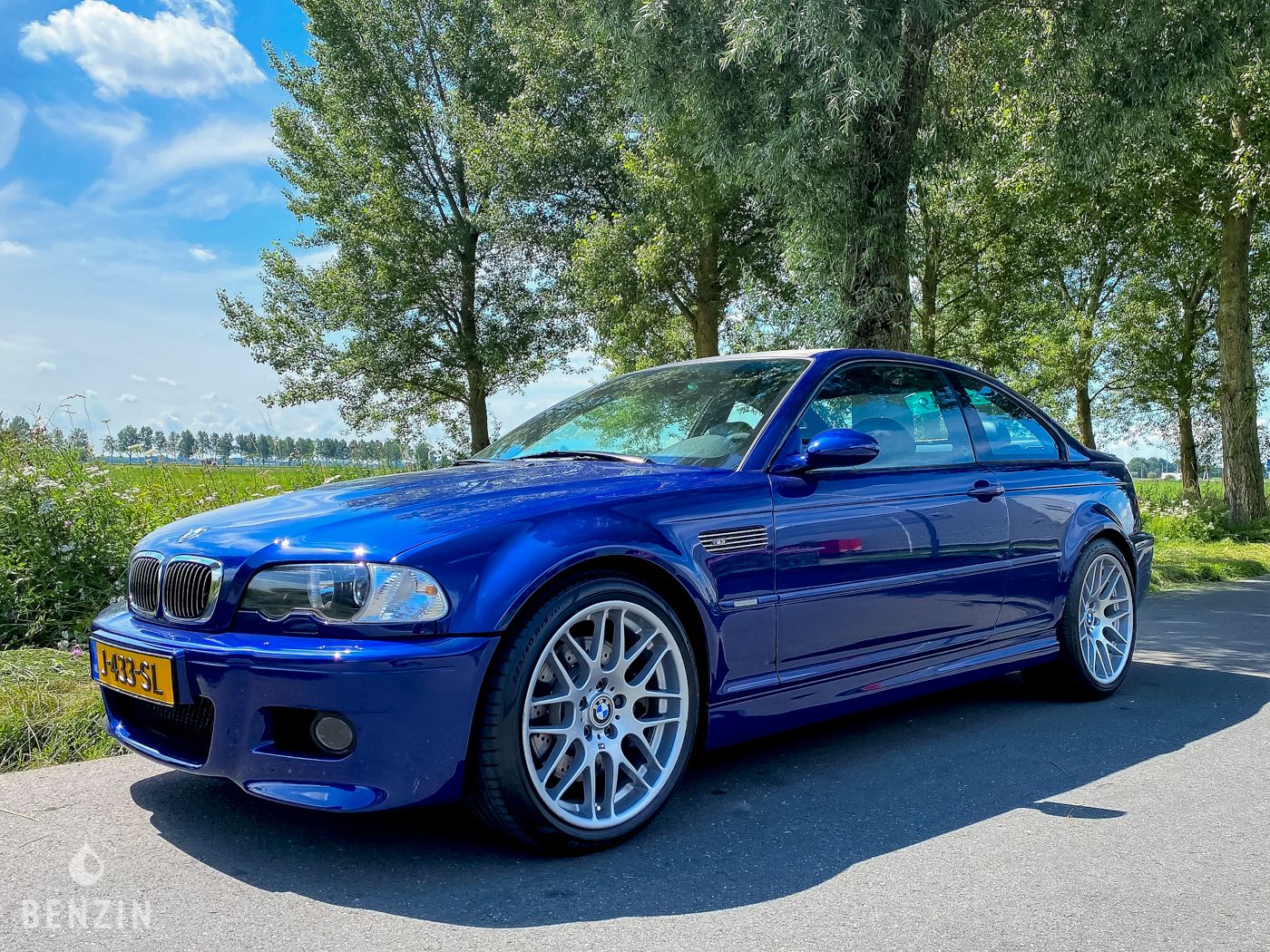 À l'extérieur, la voiture est en très bon état. La peinture dans sa teinte Bleue Interlagos ne présente pas de défauts majeurs. Les plastiques et joints extérieurs sont en bon état, tout comme les optiques. Le diffuseur en carbone est en bon état. Le vendeur indique que le châssis de cette M3 est sain, des photos des soubassements sont disponibles dans la galerie.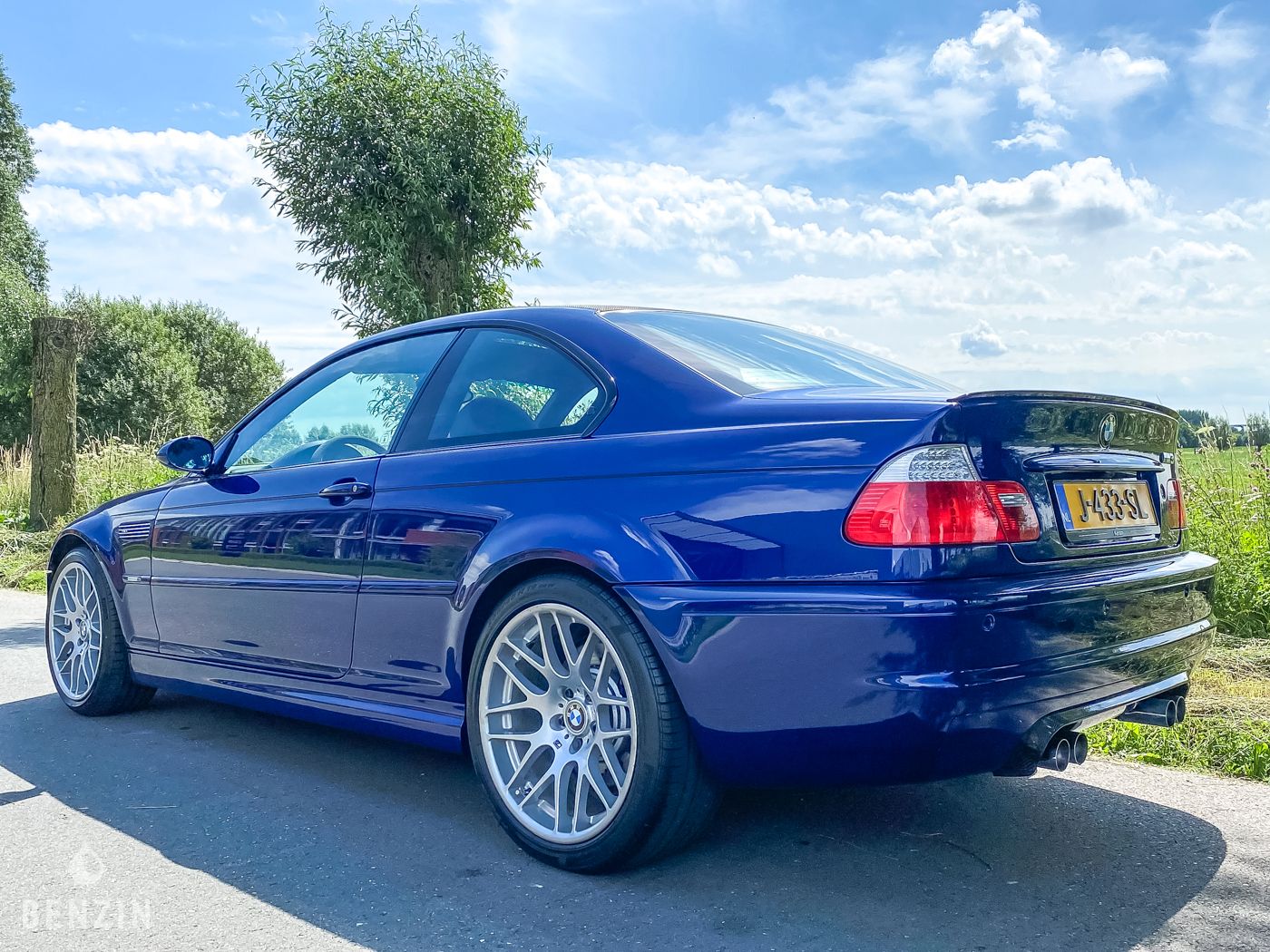 L'intérieur est en très bon état. La sellerie en cuir bi-ton noir et bleu ne comporte ni déchirures ni trous mais montre de légères traces d'usure. Le volant et le tableau de bord sont en très bon état. L'instrumentation de bord ainsi que les équipements électriques fonctionnent normalement. Cette M3 est sortie d'usine avec les options suivantes :
-210 Contrôle dynamique de stabilité (dsc)
-302 Système d'alarme
-354 Pare-brise teinté vert
-403 Toit ouvrant vitré
-459 Sièges électriques à mémoire
-473 Accoudoir avant
-490 Réglage de la largeur du dossier du siège
-494 Sièges chauffants à l'avant
-502 Système de lave-phares
-508 Contrôle de distance de stationnement (pdc)
-520 Feux de brouillard
-521 Capteur de pluie
-522 Phares xénons
-534 Climatisation automatique
-548 Compteur de vitesse avec kilométrage
-550 Ordinateur de bord
-650 Lecteur CD
-661 Radio BMW Affaires
-674 Système Hifi Harman Kardon
-710 Volant en cuir M
-775 Ciel de toit individuel anthracite
-785 Feux indicateurs de direction blancs
-793 Smg Drivelogic
-7MA Pack Compétition
-818 Coupe-batterie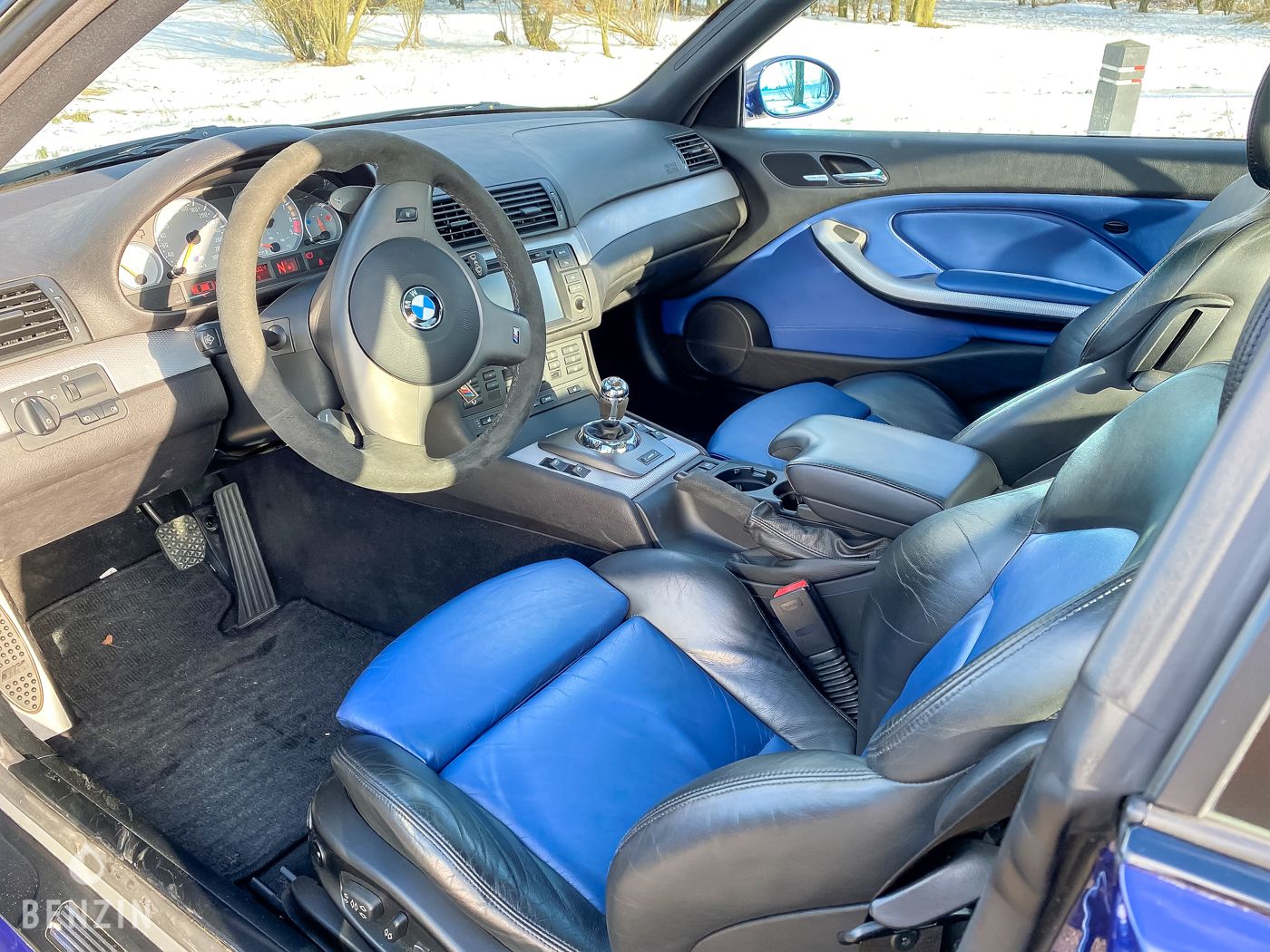 Le 6 cylindres S54 de 3.2 litres développait 343 cv à sa sortie d'usine. Le vendeur indique que la mécanique fonctionne normalement de même que la boîte robotisée SMG. Le moteur est entièrement d'origine. Le vendeur dispose d'un rapport d'entretien visible dans la galerie d'une concession BMW à Calgary.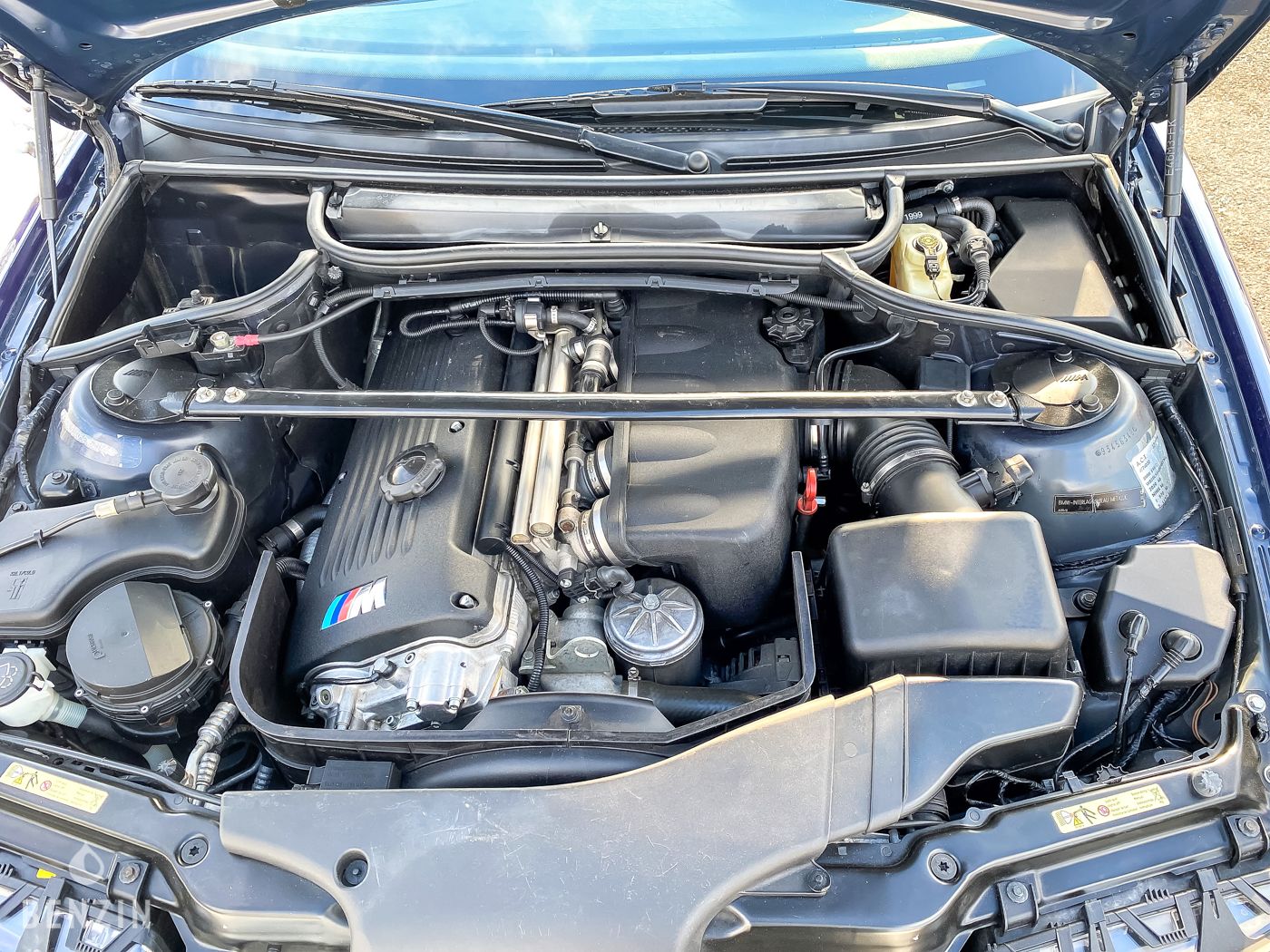 La voiture dispose de ses 4 jantes d'origine en très bon état chaussées de pneus neufs. Le vendeur indique que les suspensions sont en bon état. Les disques de frein sont récents. La voiture freine normalement.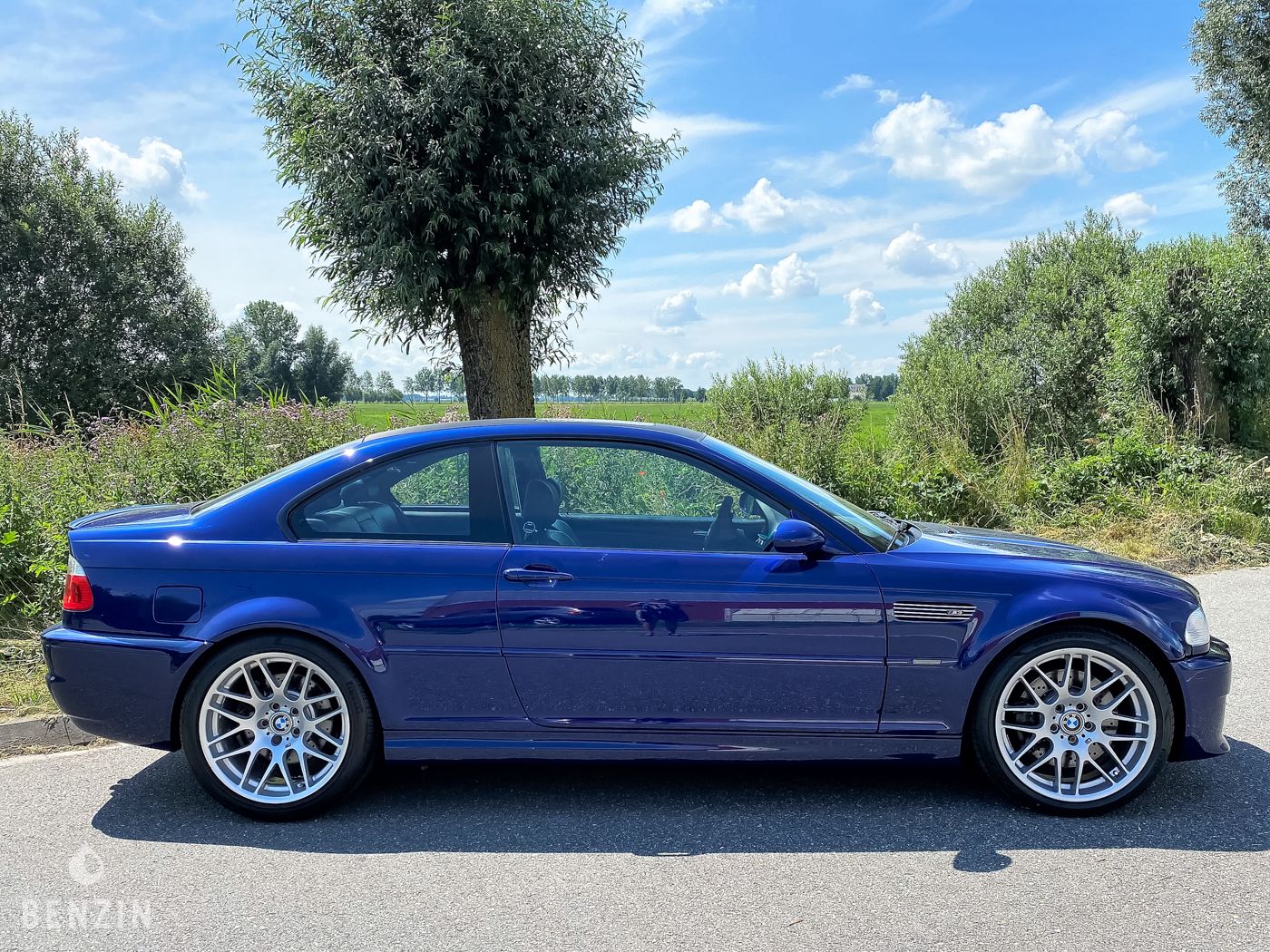 Le vendeur est un professionnel situé aux Pays-Bas à Meerkerk et accepte les visites pendant la vente. La voiture sera vendue avec sa carte grise néerlandaise et son contrôle technique.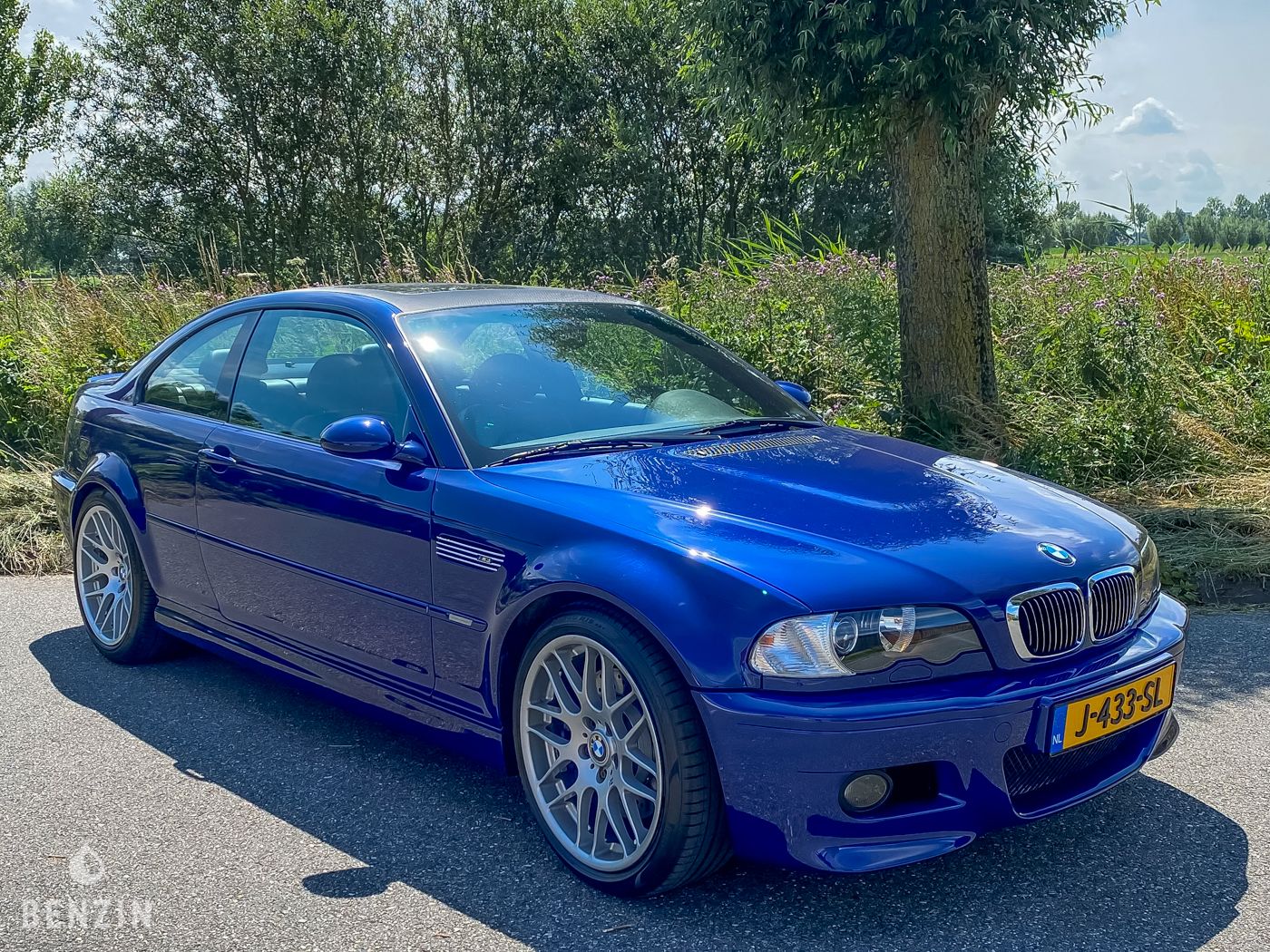 Le vendeur a souhaité définir un prix de réserve.
Informations sur l'immatriculation*
Concernant l'immatriculation de ce véhicule en France, vous devrez au préalable* :
- Commander un COC (certificat de conformité) auprès du constructeur.
- Demander un quitus fiscal auprès du SIE de votre lieu de résidence, c'est une démarche gratuite.
- Effectuer un contrôle technique (si le contrôle technique du pays d'origine a plus de 6 mois).
Il suffira ensuite, au choix :
- De faire la démarche depuis le site de l'ANTS (démarche "Immatriculer un véhicule pour la première fois en France").
- De confier le dossier à un professionnel.
- En France, un passage à la DREAL peut être nécessaire
*Ces démarches sont données à titre indicatif.
Auction information
Galerie
Seller ChiefDirk
Sold to Crimog77
Financing
You can no longer submit a request. Requests can be submitted up to 3 days before the end of the sale.
Newsletter
Un mail par semaine pour ne rien manquer
Currently on Benzin
More on Benzin