This vehicle got away! Don't miss the next one by subscribing to the model:
BMW Serie 1 F20 F21
BMW M135i - 2013
Secure Payment
Petite devinette : qu'est ce qui est bleu, va très vite et procure des sensations devenues rares ? Une M135i en boite manuelle évidemment ! Avec 320cv, des équipements modernes et 2 roues arrière motrices, cette BMW a tout d'une grande et peut accessoirement devenir votre anti-dépresseur au quotidien. Avec sa belle teinte bleue Estoril, l'exemplaire ci-dessous n'attend plus que votre enchère. Benzin
Localisation
France, Nîmes (30)
Livraison
Possible en supplément
History report
This vehicle has a history report, click to view it.
Présentation
Cette BMW M135i de 2013 d'origine allemande est une 4ème main affichant 113.000 km. Le vendeur indique que la voiture est en très bon état général, qu'elle dispose d'un Contrôle Technique valide et qu'elle a bénéficié de frais récents et réguliers. Tous les rappels BMW et mise à jour pour l'ordinateur de bord ont été effectués.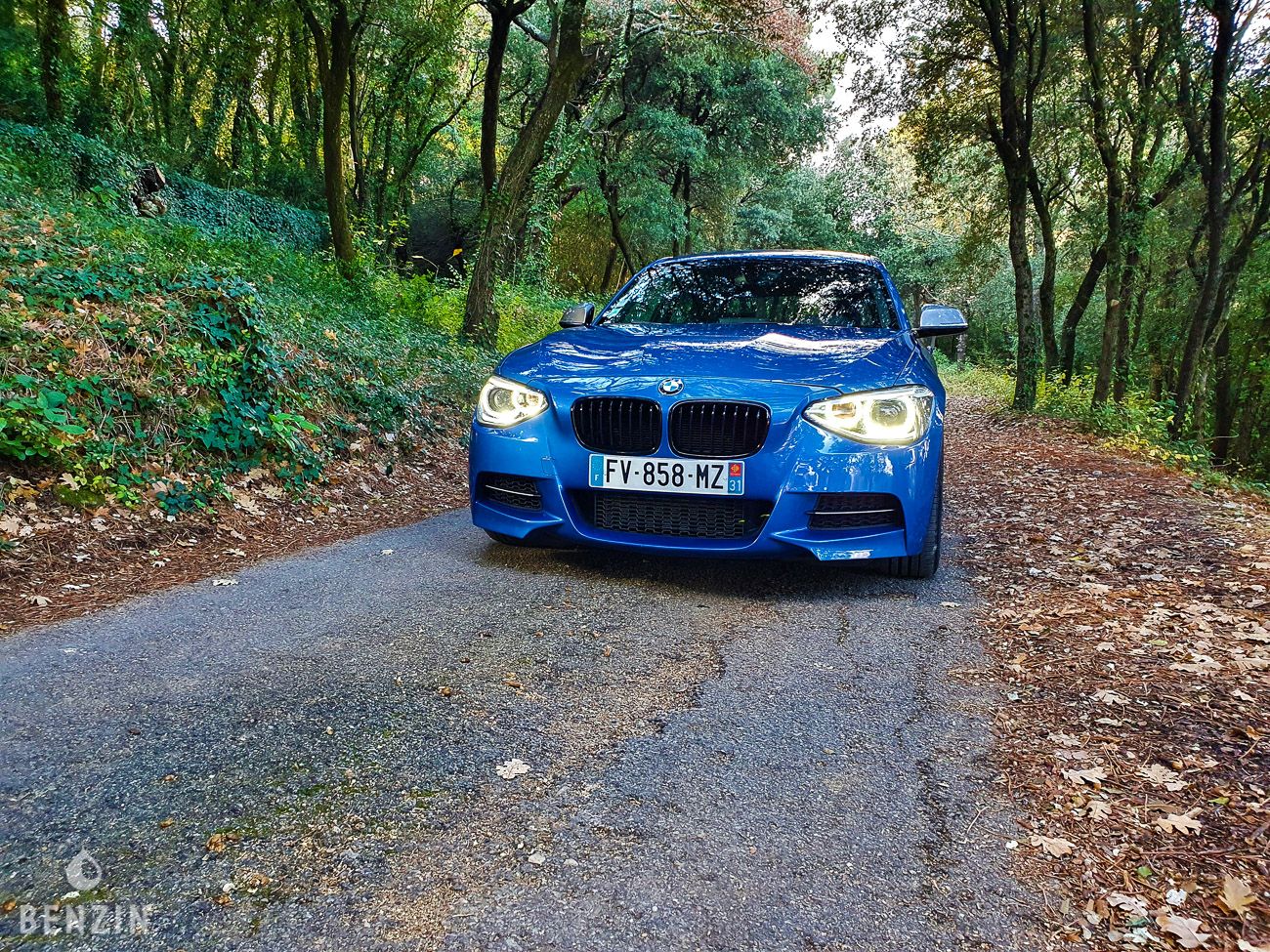 À l'extérieur, la voiture est en très bon état. La peinture dans sa teinte "bleu Estoril métallisé" ne présente que de rares défauts visibles dans la galerie. Les plastiques et joints extérieurs sont en bon état, tout comme les optiques. Elle dispose d'une Shadow Line. Le vendeur indique que le châssis de cette M135 est sain, des photos des soubassements sont disponibles dans la galerie.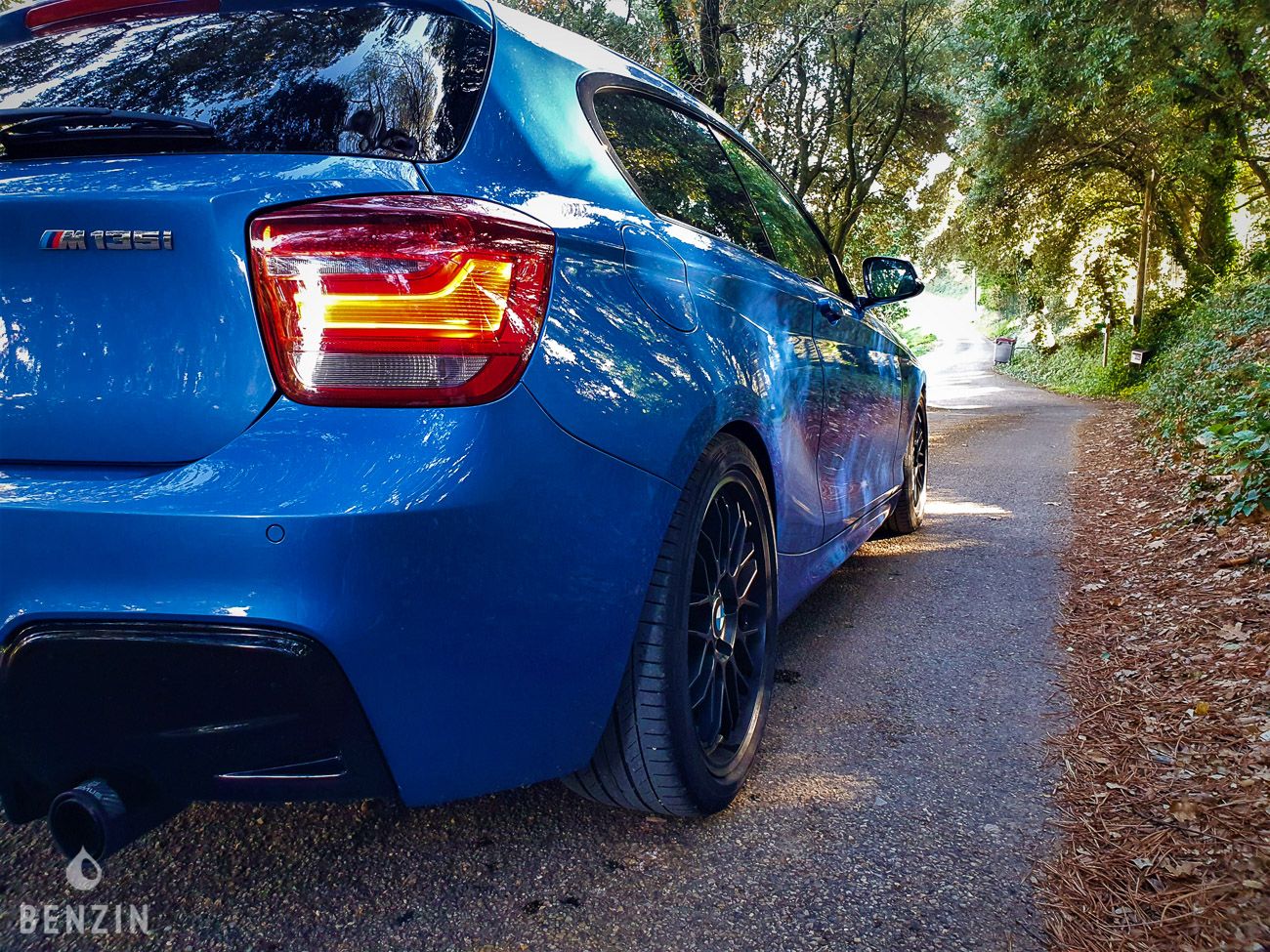 L'intérieur est en très bon état. La sellerie en Tissu / Alcantara ne comporte ni déchirures ni trous mais montre de très légères traces d'usure. Le volant et le tableau de bord sont en très bon état. L'instrumentation de bord ainsi que les équipements électriques fonctionnent normalement. Cette M135i dispose des équipements suivant :
- Sièges chauffants conducteur et passager
- Fixation isofix
- 2 prises 12V & 2 prises USB dont une dans la boîte à gants
- Régulateur de vitesse avec fonction de freinage.
- Bouton de Téléservice de BMW (SOS)
- Système de nettoyage des phares et radar de recul.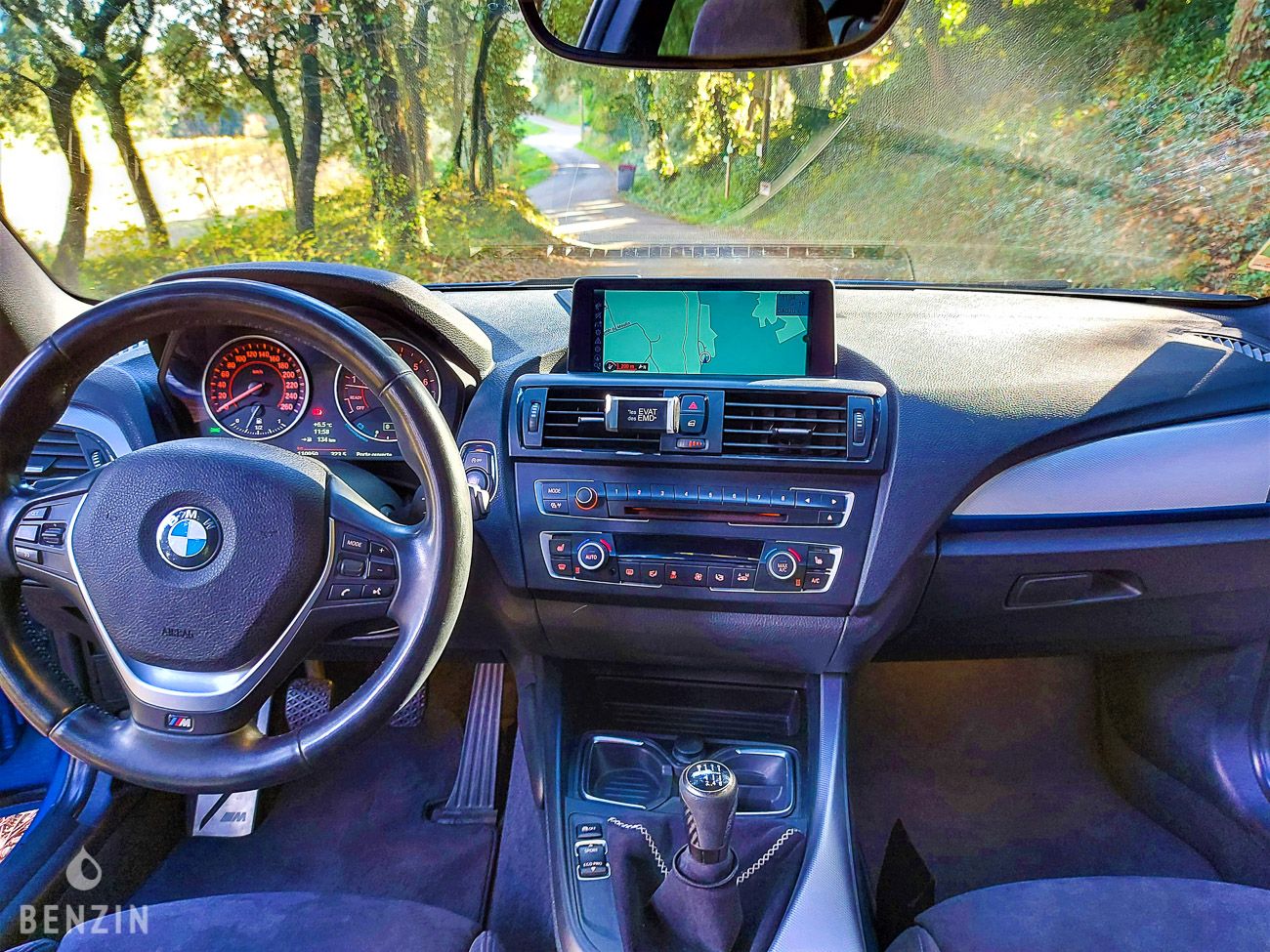 Le 6 cylindres turbo de 3.0 litres (type n55b30) développait 320 cv à sa sortie d'usine (annoncé 320cv, vérifié sur banc : 300cv). Le vendeur indique que la mécanique fonctionne normalement de même que la boîte manuelle à 6 rapports. Elle est équipée d'un silencieux Remus, d'une pipe en alu forgé et elle a bénéficié d'une reprogrammation Flex Fuel portant la puissance à 315cv.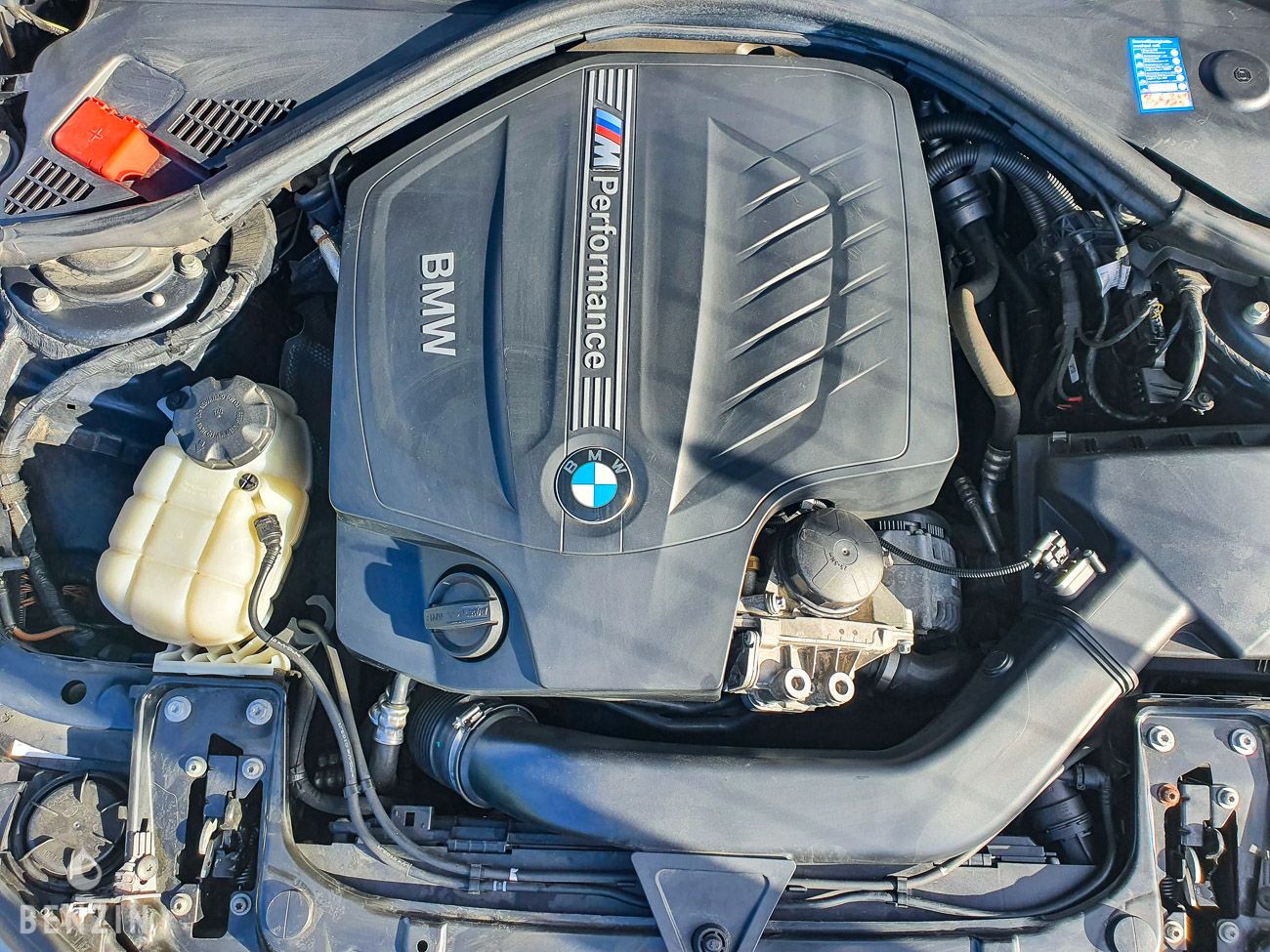 La voiture dispose de ses 4 jantes DOTZ Revvo 18 pouces en très bon état chaussées de en bon état (AV 225/40 R18 88Y et ARR 245/35 R18 88Y). La voiture freine normalement. Elle est équipée de ressorts courts (-15mm à l'avant et -25mm à l'arrière).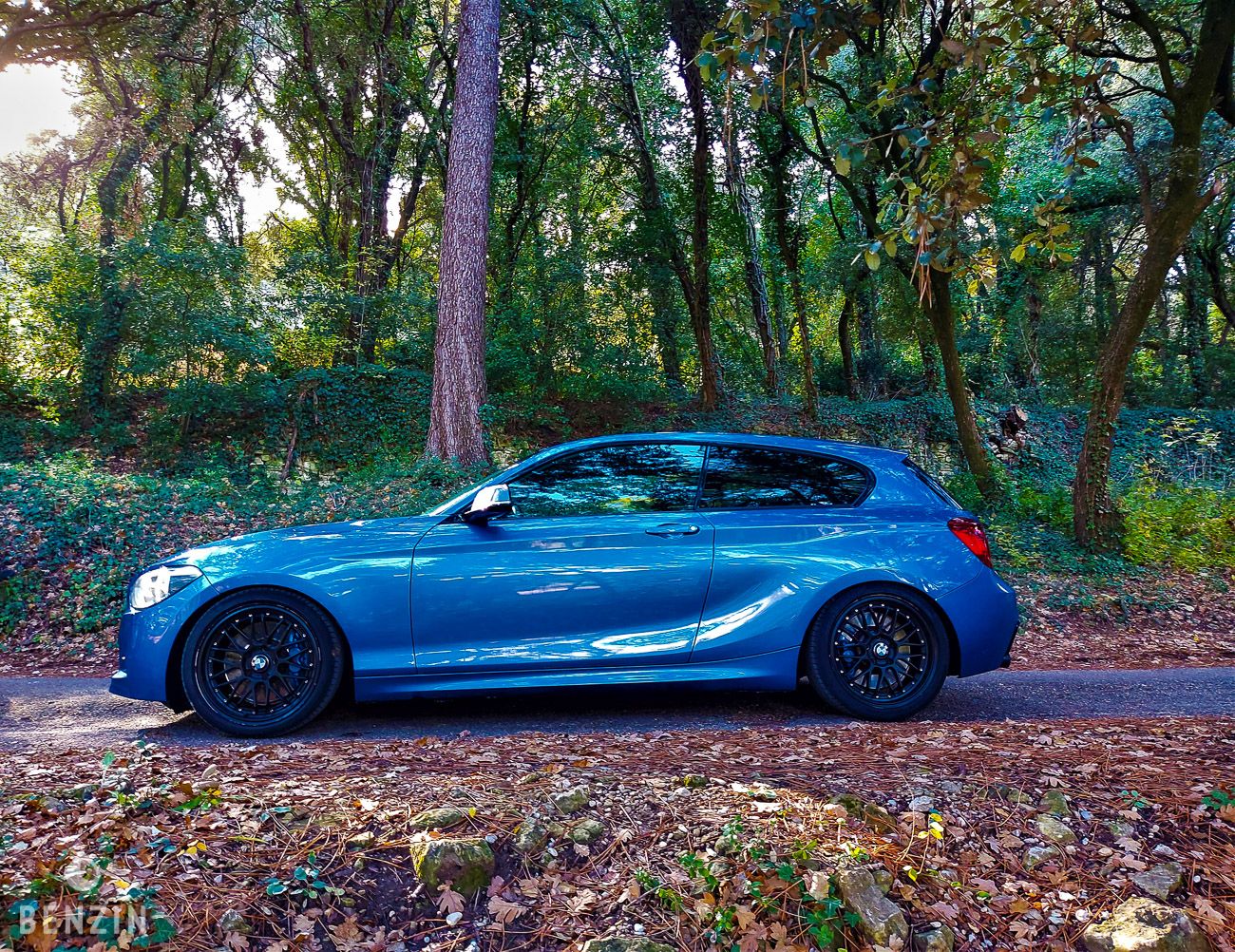 Le vendeur est un particulier situé en France à Nîmes (30) et accepte les visites pendant la vente. La voiture sera vendue avec sa carte grise française, sa documentation et le vendeur s'engage à fournir un CT favorable de moins de 6 mois pour la vente (le dernier datant de juillet 2021 est vierge). Les ressorts d'origine (en bon état) et la charge pipe d'origine (cassée) seront fournies pour la vente. Le kit de gonflage et de premier secours sont fournis avec la voiture avec moyen de signalisation (triangle et gilet jaune).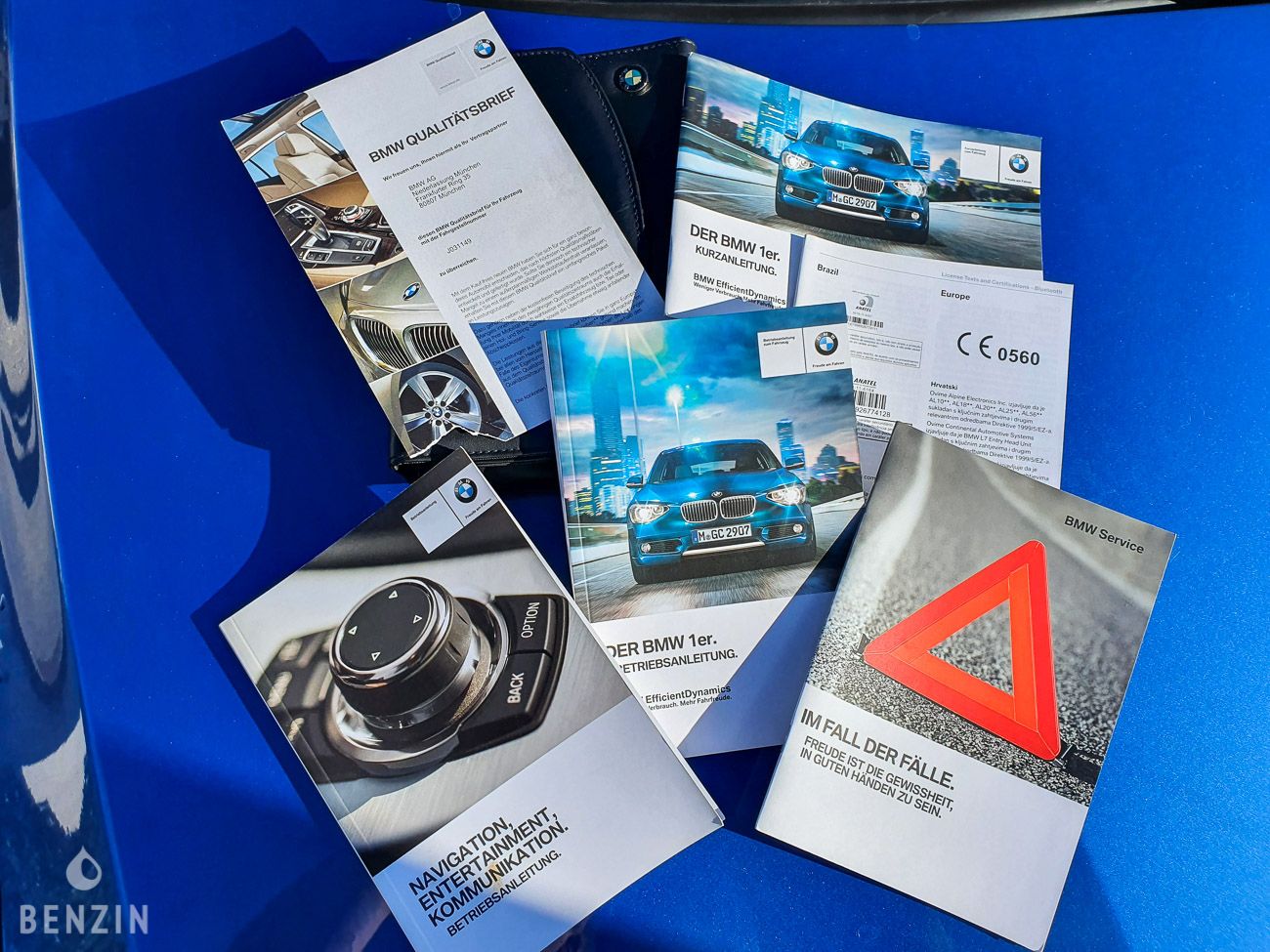 Le vendeur a souhaité définir un prix de réserve.
Auction information
Gallery
Seller LadyQuinn
About this vehicule
Secure Payment

Secure PaymentThis vehicle is eligible for secure payment. You pay for your vehicle via an escrow account
Model page
BMW
BMW Serie 1 F20 F21
Reserve not met
Newsletter
One email per week so you don't miss anything
Currently on Benzin
More on Benzin