This vehicle got away! Don't miss the next one by subscribing to the model:
Autre Autres
Fiscale - 2008 *Sans réserve (1er avril)
Vous le sentez vous aussi ? Après avoir écumé toutes les annonces d'automobiles anciennes vous sentez un besoin de retour aux sources, d'aller plus loin encore dans le moyen de déplacement d'intérêt. Heureusement l'équipe Benzin a ce qu'il vous faut : ce cheval, Fiscale de son prénom, est un modèle unique qui vous apportera les sensations de vos aïeux. Succès garanti au Cars and Coffee. Benzin
Marque
Belgian Warmblood Paard
Localisation
Chantilly (60)
Visites
Oui (venir avec des carottes)
Présentation
Fiscale est un cheval, ou plutôt une jument, d'origine Belge de 11 ans, c'est une première main élevée avec amour par sa propriétaire. Celle-ci indique qu'elle possède tous ses papiers et un contrôle technique vétérinaire valide.
À l'extérieur Fiscale, arbore une belle robe marron entièrement d'origine, la vendeuse indique qu'aucune rayure ou tâche de naissance n'est à signaler. Sur la tête on notera la présence d'une petite raie blanche, spécifique à cette finition "Belgian Warmblood Paard". Les oreilles sont dites parfaitement fonctionnelles et se rabattent correctement à vitesse galop. Les yeux sont vifs, ils détectent les obstacles et les friandises. La propriétaire indique que la dentition est sans défaut et s'affiche avec un sourire charmeur en présence de carottes.
En monte, cette jument affiche un comportement joueur et sportif avec de bonnes reprises après obstacles. Au trot, le cavalier pourra bénéficier d'une suspension très confortable grâce aux jambes musclées de Fiscale. La consommation est dite normale avec une moyenne de 40kg de foin aux 100 km.
Fiscale est livrée avec 4 fers "toute saison" à mi-usure, 2 semaine de foin bio, et un jeu PC Alexandra Lederman 4.
La vendeuse indique que Fiscale est équipée de sa vignette Critair 0, et peut donc circuler dans Paris sans restrictions.
Informations sur les enchères
Dates
Date d'ouverture des enchères : Lundi 1er avril 08:00
Date de fin des enchères : Mardi 2 avril 20:30
Note : Toute nouvelle enchère passée dans les 2 dernières minutes repousse le compteur de 2 minutes supplémentaires ("anti-sniping").

Déroulement des enchères
Une carte bancaire est nécessaire pour enchérir bien que rien ne soit prélevé sur le moment. Les enchères soumises seront divisées par 100 pour correspondre au prix à payer. Exemple : enchérir 1.000 € siginifie payer 10 €.
Paiement
À la fin de l'enchère, le gagnant est prélevé automatiquement du prix à payer, égal à sa meilleure enchère divisée par 100 (exclusivement pour cette enchère).
L'intégralité de la somme est reversée à une association de protection animale de votre choix.
Livraison
Bon soyons honnêtes, cette jument est très heureuse où elle est, et n'est donc pas à vendre. En revanche le vainqueur repartira, en plus d'avoir fait une bonne action pour la cause animale, avec un petit goodies de la boutique benzin.
Garantie "Sans Surprises"
Pour cette-ci fois, vous vous assierez dessus.
Auction information
Gallery
Seller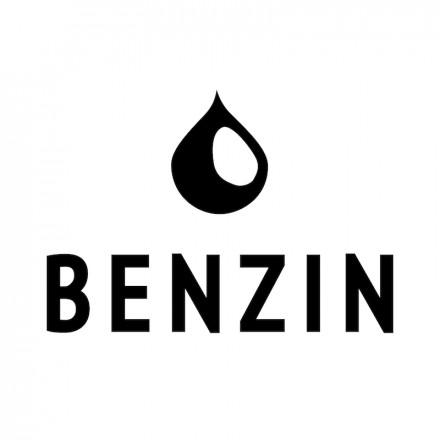 TeamBenzin
About this vehicule
Photo Pack

Photo PackThis vehicle received a professional photo shoot
Model page
Autre
Autre Autres
Reserve not met
Newsletter
One email per week so you don't miss anything
Currently on Benzin
More on Benzin