Jaguar E-type Serie 1 3.8 FHC "New York Motorshow"- 1962
Secure Payment
"The most beautiful car in the world" said a great man. 50 years later, it's still hard to find anything better. Fortunately, this finely restored model is here to help you look your best. It's as beautiful as it looks: this is the model Jaguar presented at the 1962 New York Auto Show. Soothe your desire, bid on it.

Benzin
Location
Netherlands, Persingen
Presentation
This 1962 Jaguar E-type of American origin has 58,600 miles. The seller indicates that the car is in very good overall condition, and that it has benefited from recent expenses. This Jaguar was the brand's presentation model at the 1962 New York Motor Show. This is justified by the presence of a Jaguar Heritage certificate, also showing that the car is matching numbers. This Jaguar was imported in 2017 to the Netherlands, where it received a major mechanical rebuild.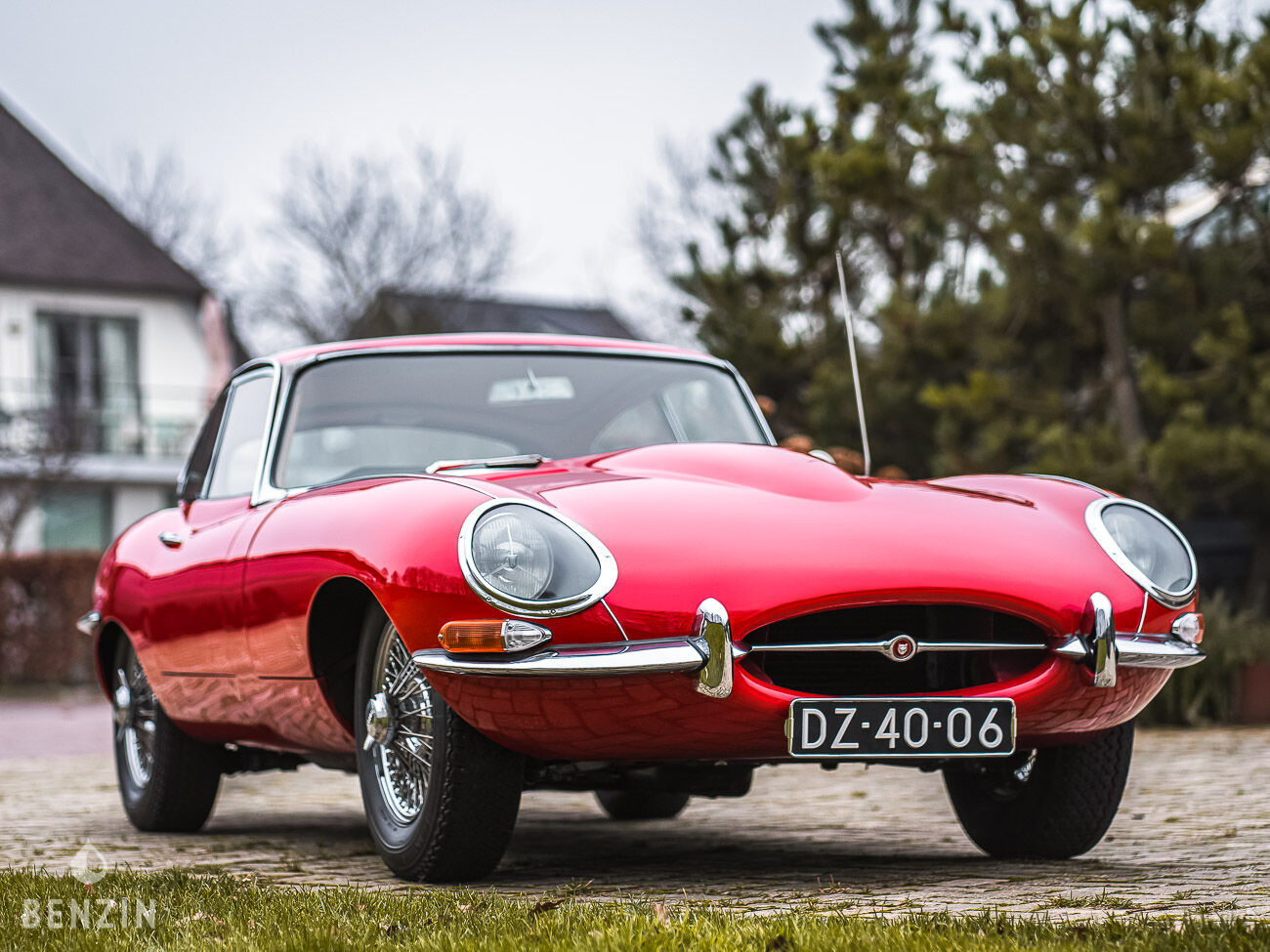 On the outside, the car is in very good condition. The paint in its red color has only a few visible defects in the gallery. The seller indicates that this is not the original color of the car, which was originally "cream" white. He specifies that the car has been restored in the past. The exterior plastics and seals are in good condition, as are the headlights. Pictures of the underbody are available in the gallery.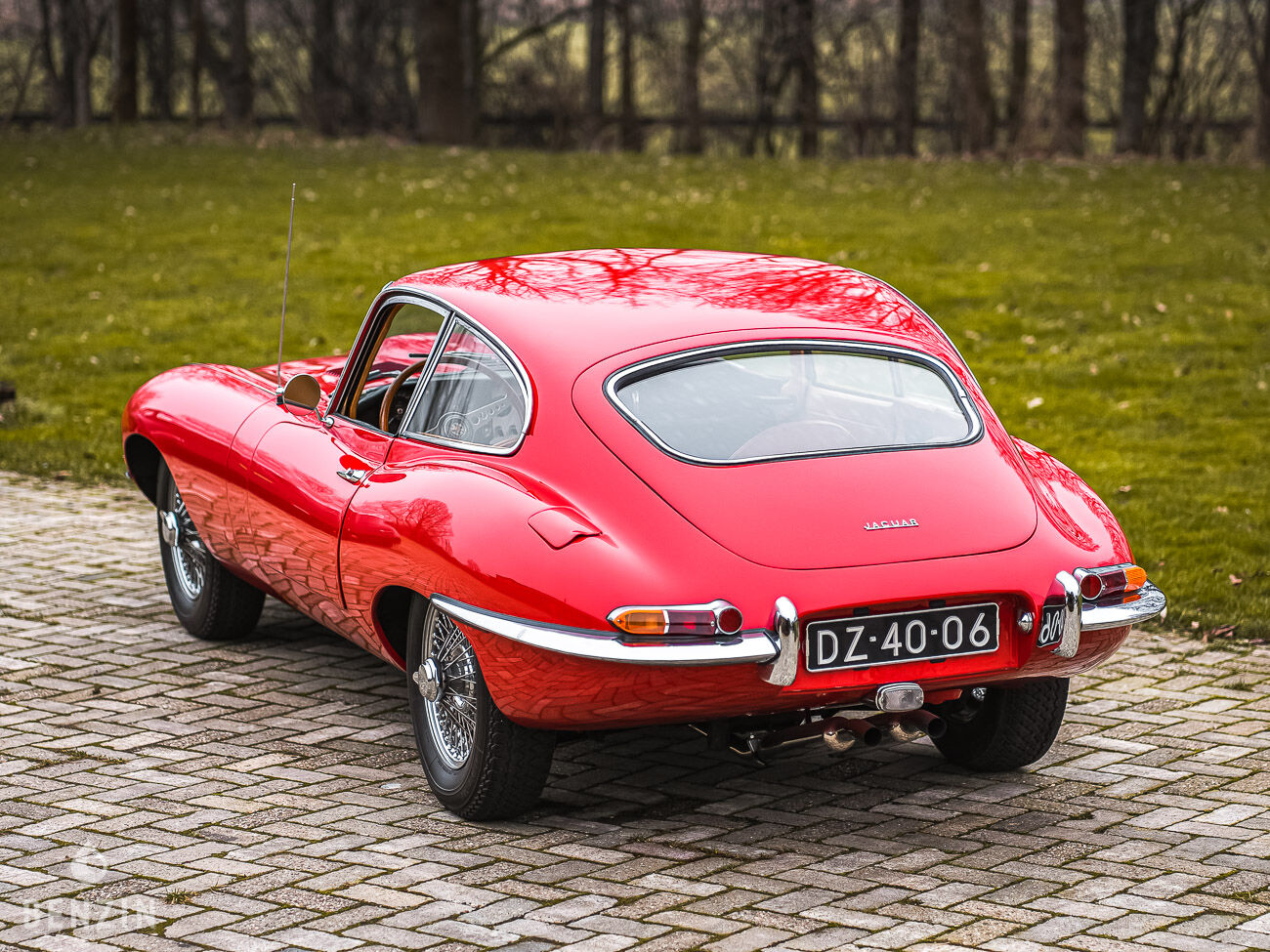 The interior is in good condition. The brown leather upholstery has no tears or holes but shows light wear. The seller indicates that the headliner and sun visors have recently been replaced. The steering wheel and dashboard are in very good condition. The on-board instrumentation and electrical equipment are functioning normally. This Jaguar is equipped with an aluminum center console and control levers.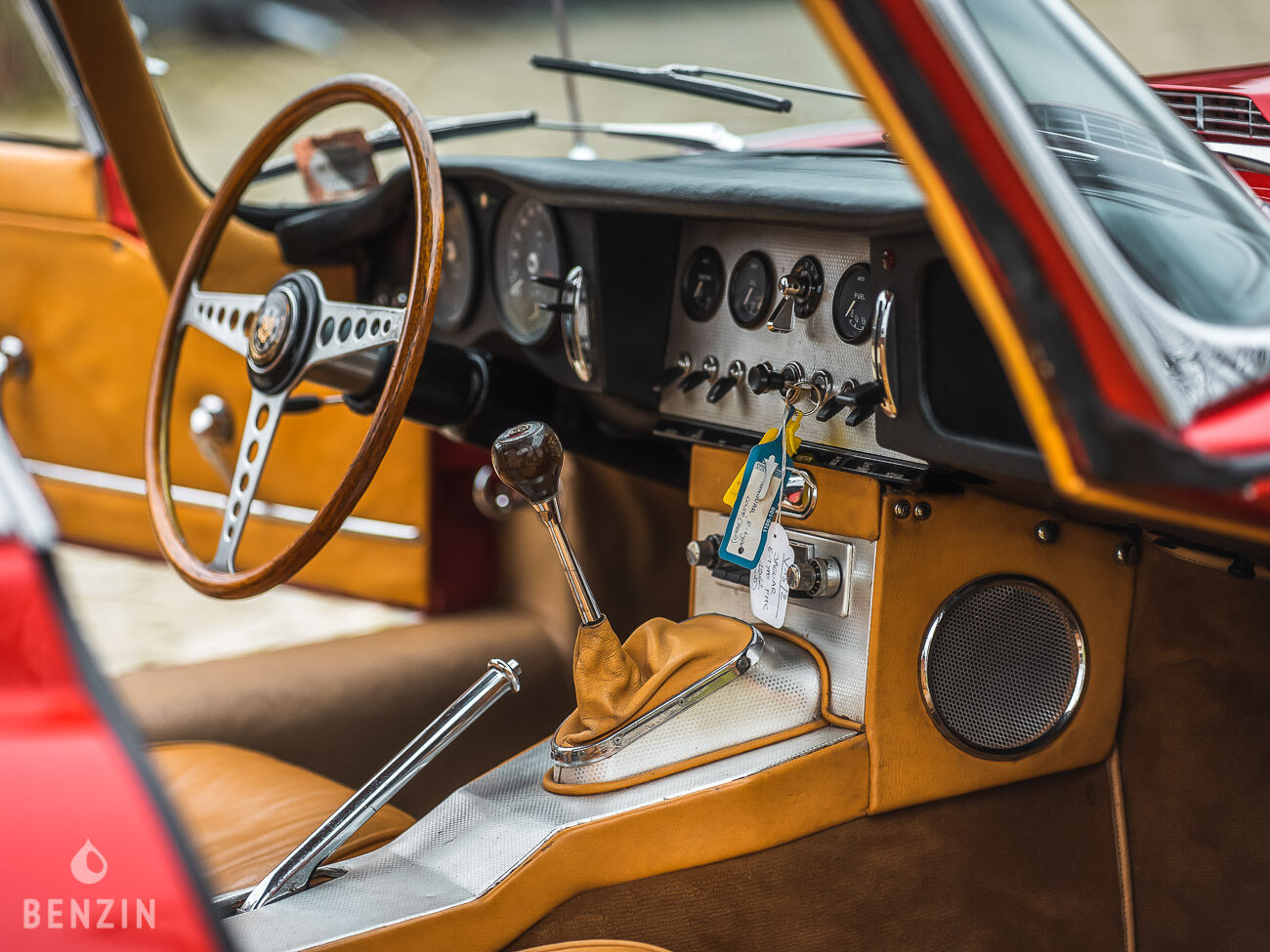 The 3.8-liter 6-cylinder developed 265 hp when it left the factory. The seller indicates that the mechanics work normally as well as the 4-speed manual transmission.The seller specifies that the car is equipped with triple S.U. carburetors.Recently, upon its arrival in the Netherlands in 2017, this Jaguar has benefited from significant mechanical refurbishment, the details of which are available in the gallery.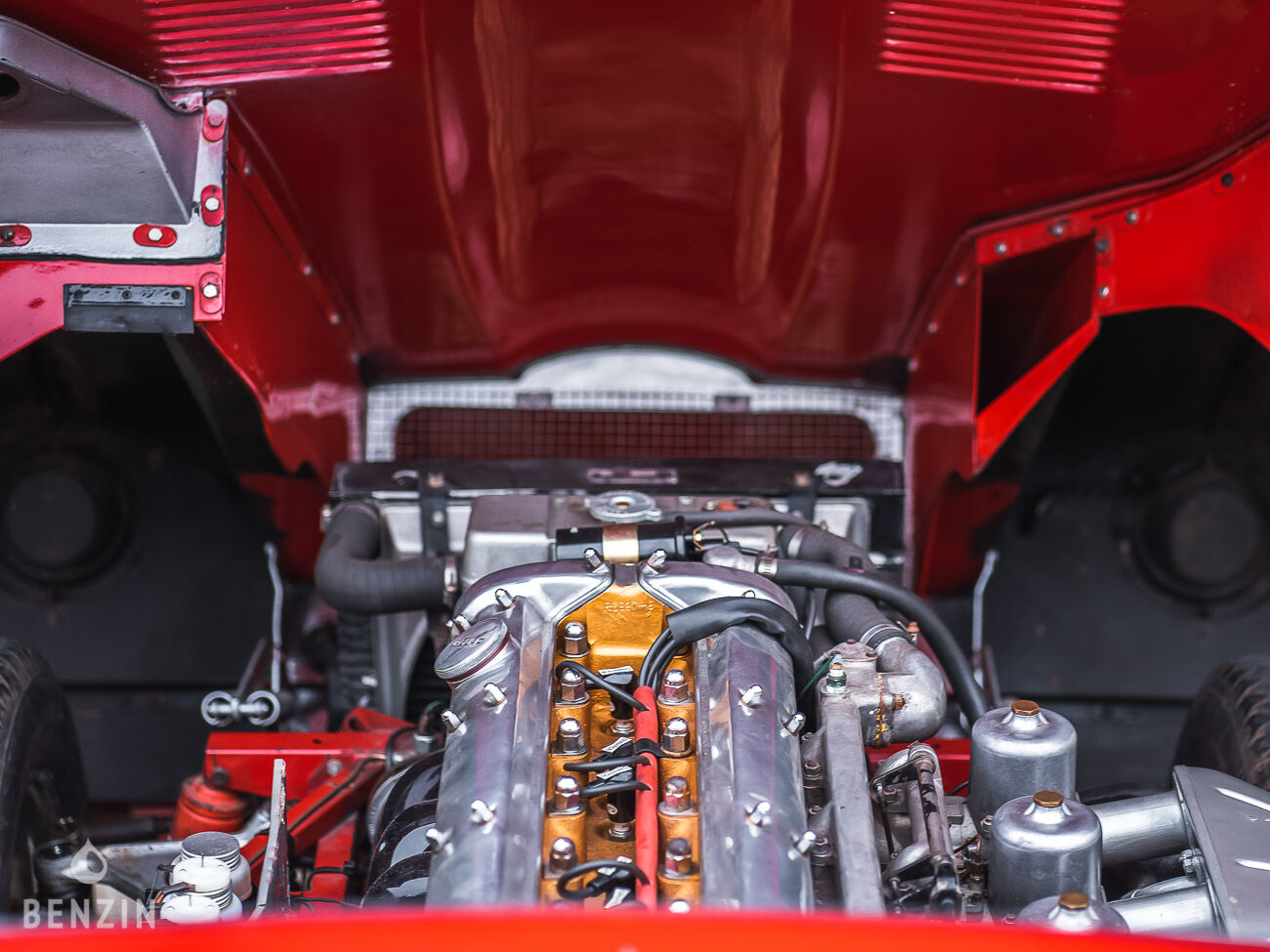 The car has its 4 original rims in good condition. The car brakes normally.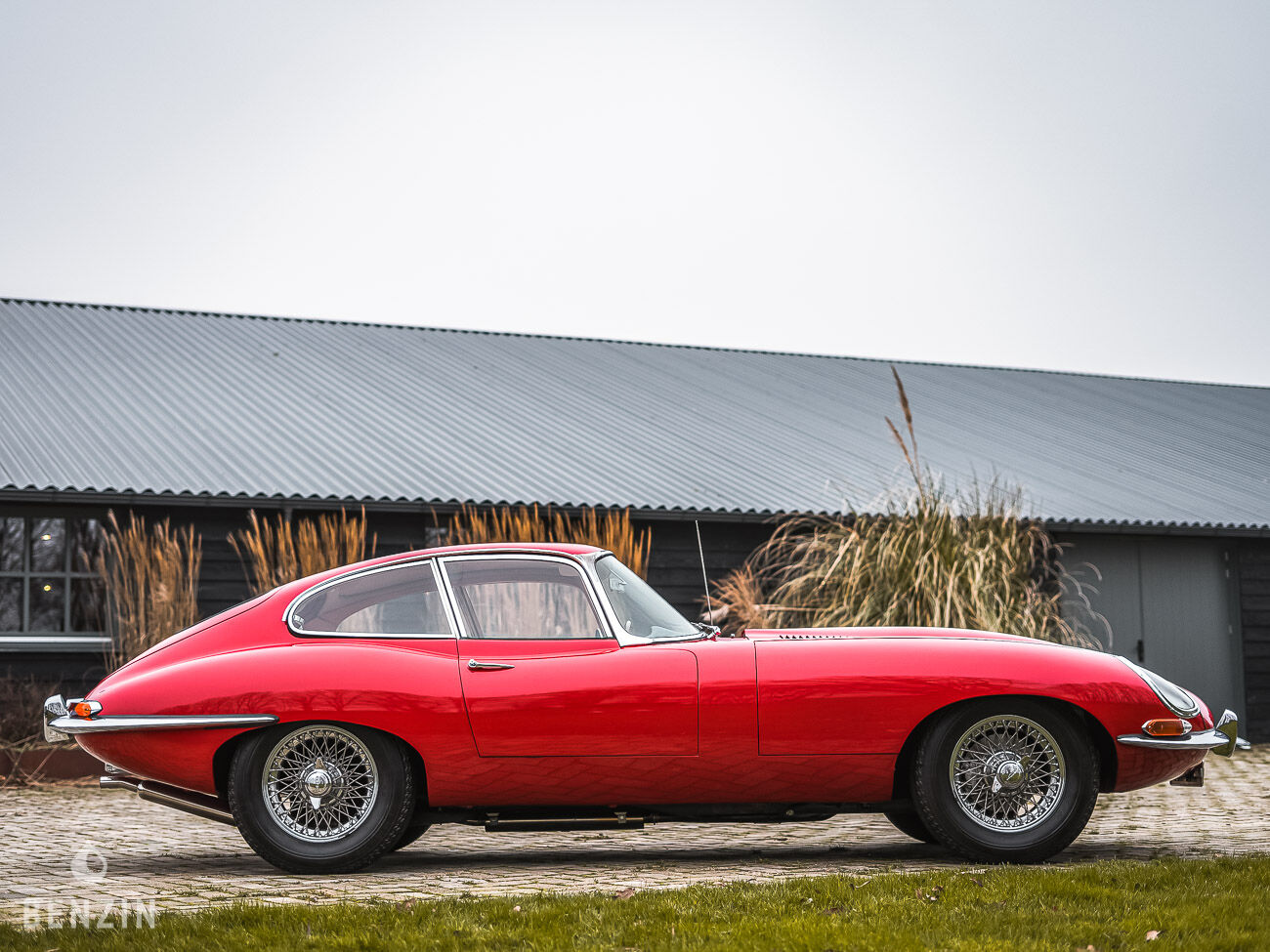 The seller is a professional located in the Netherlands in Persingen and accepts visits during the sale. The car will be sold with its Dutch registration, its Jaguar Heritage certificate, its restoration invoice.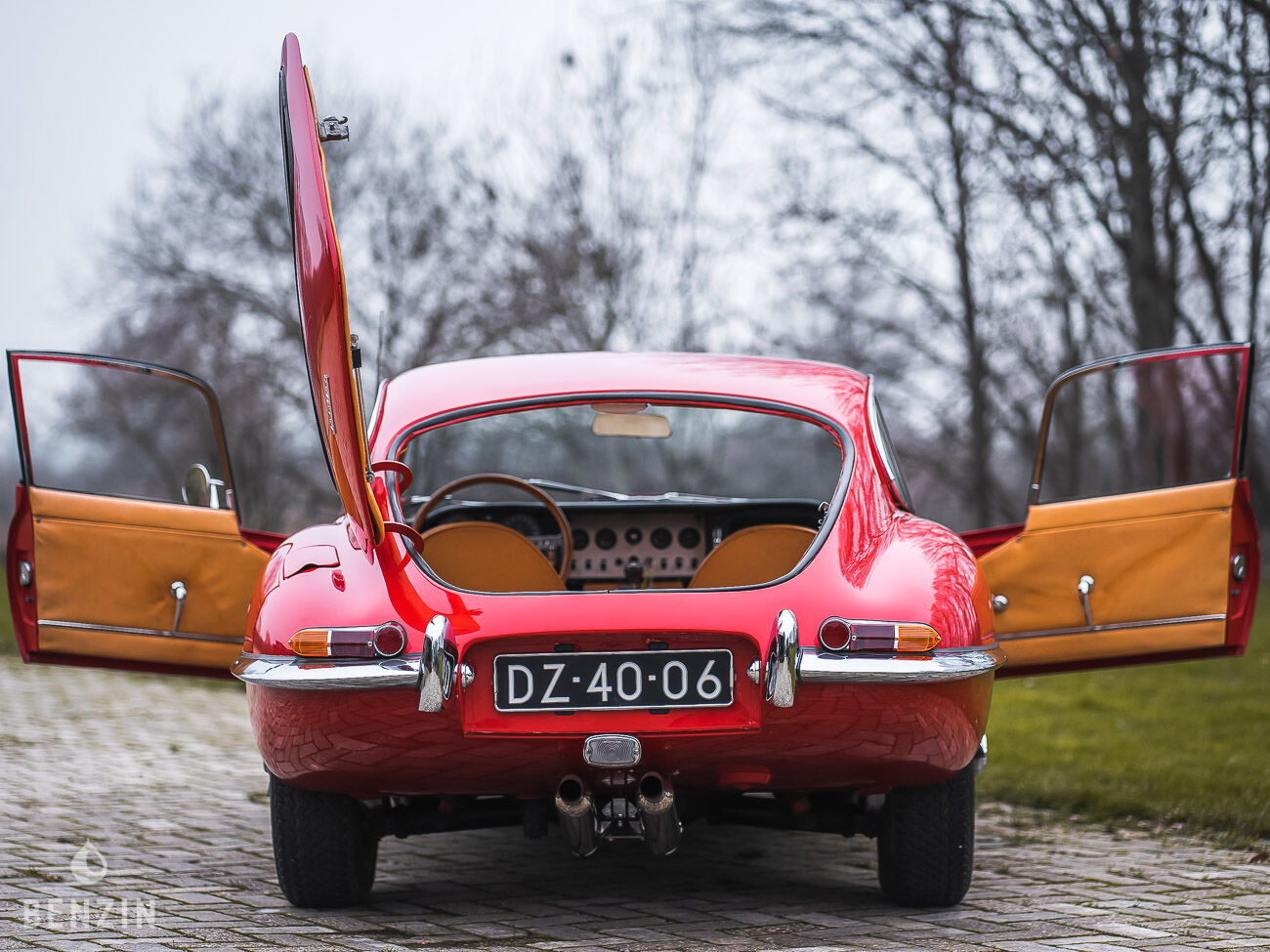 The seller wished to define a reserve price.
Auction information
About this vehicule
Secure Payment

Secure PaymentThis vehicle is eligible for secure payment. You pay for your vehicle via an escrow account
Model page
Jaguar
Jaguar E Type
Reserve price

How much is the reserve ?The reserve price is negociated and stays confidential. Bidders do have an indicator showing if the reserve is met or not.
A reserve price has been set, bid to access the indicator
Transport
Log in or register to get a delivery quote.
Request a visit
The end of the sale is near, visit requests are disabled.
Newsletter
Subscribe to our Newsletter : one email per week so you don't miss a thing!
Currently on Benzin
More on Benzin