Ford Crown Victoria Police Interceptor - 2009
Secure Payment
"Whoop whoop that's the sound of the police". Qui n'a jamais rêvé un jour de mettre la sirène et de remonter les bouchons sur la bande d'arrêt d'urgence ? Cette véritable Crown Victoria Police Interceptor vous en offre la possibilité (Benzin décline toute responsabilité de course poursuite sur la Highway 7 entre Montélimar et Orange). Une occasion rare de devenir shérif s'offre à vous, placez votre enchère. Benzin
Localisation
France, Gavisse (57)
Livraison
Possible en supplément
Présentation
Cette Ford Crown Victoria Poilce Interceptor de 2009 d'origine américaine est une seconde main affichant 153.000 km. Le vendeur indique que la voiture est en bon état général, qu'elle dispose d'un Contrôle Technique valide et d'un rapport d'expertise. Elle est actuellement homologuée et immatriculée en France.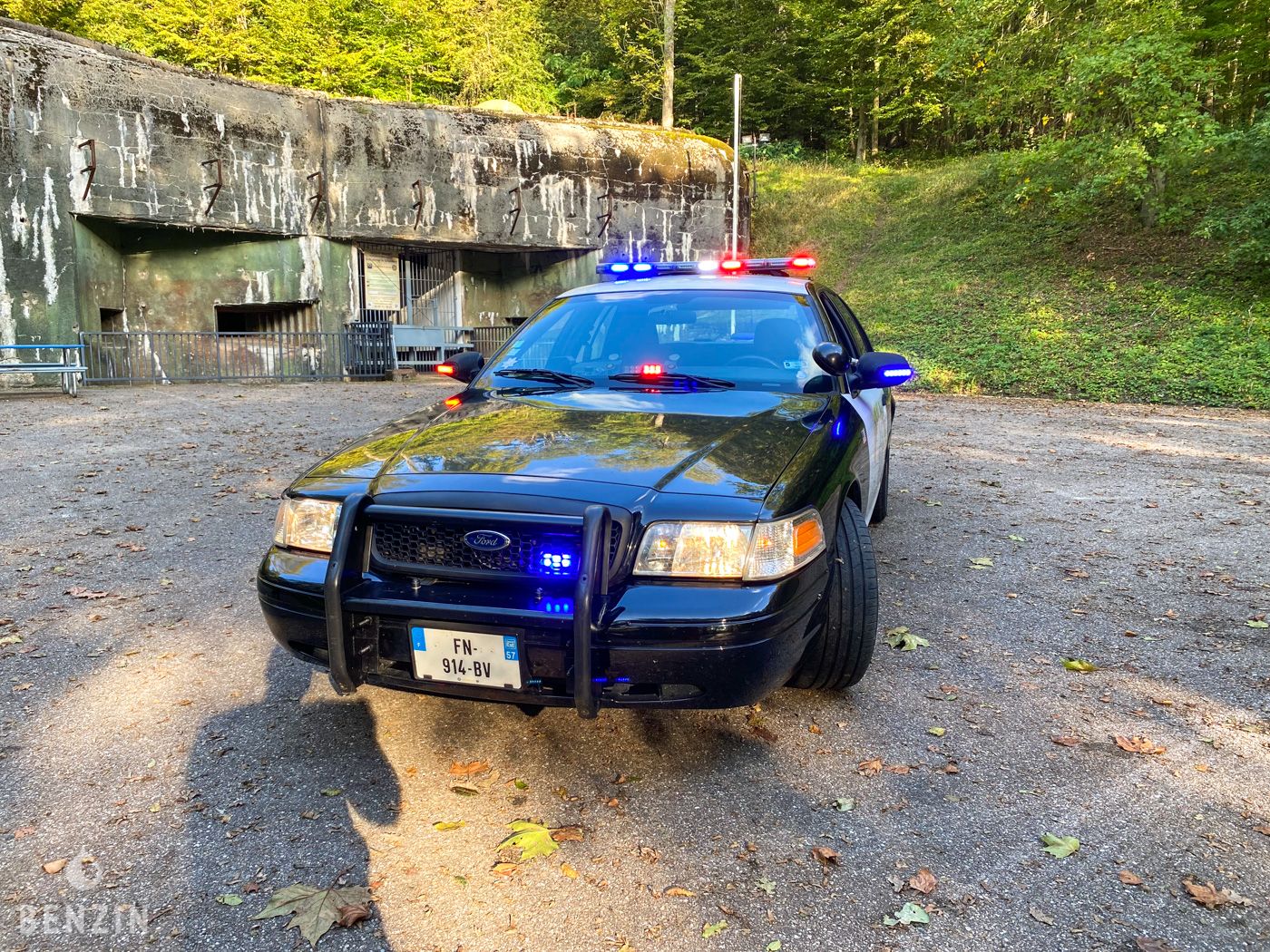 À l'extérieur, la voiture est en bon état. La peinture dans sa teinte blanche et noire Highway Patrol ne présente que de très rares défauts visibles dans la galerie. Les plastiques et joints extérieurs sont en bon état, tout comme les optiques. Le vendeur indique que cette Crown Victoire est saine, des photos des soubassements sont disponibles dans la galerie. La voiture est équipée d'un pare-buffle avant, d'un gyrophare, d'une sirène, d'un trafic advisor, un radar fonctionnel (en miles)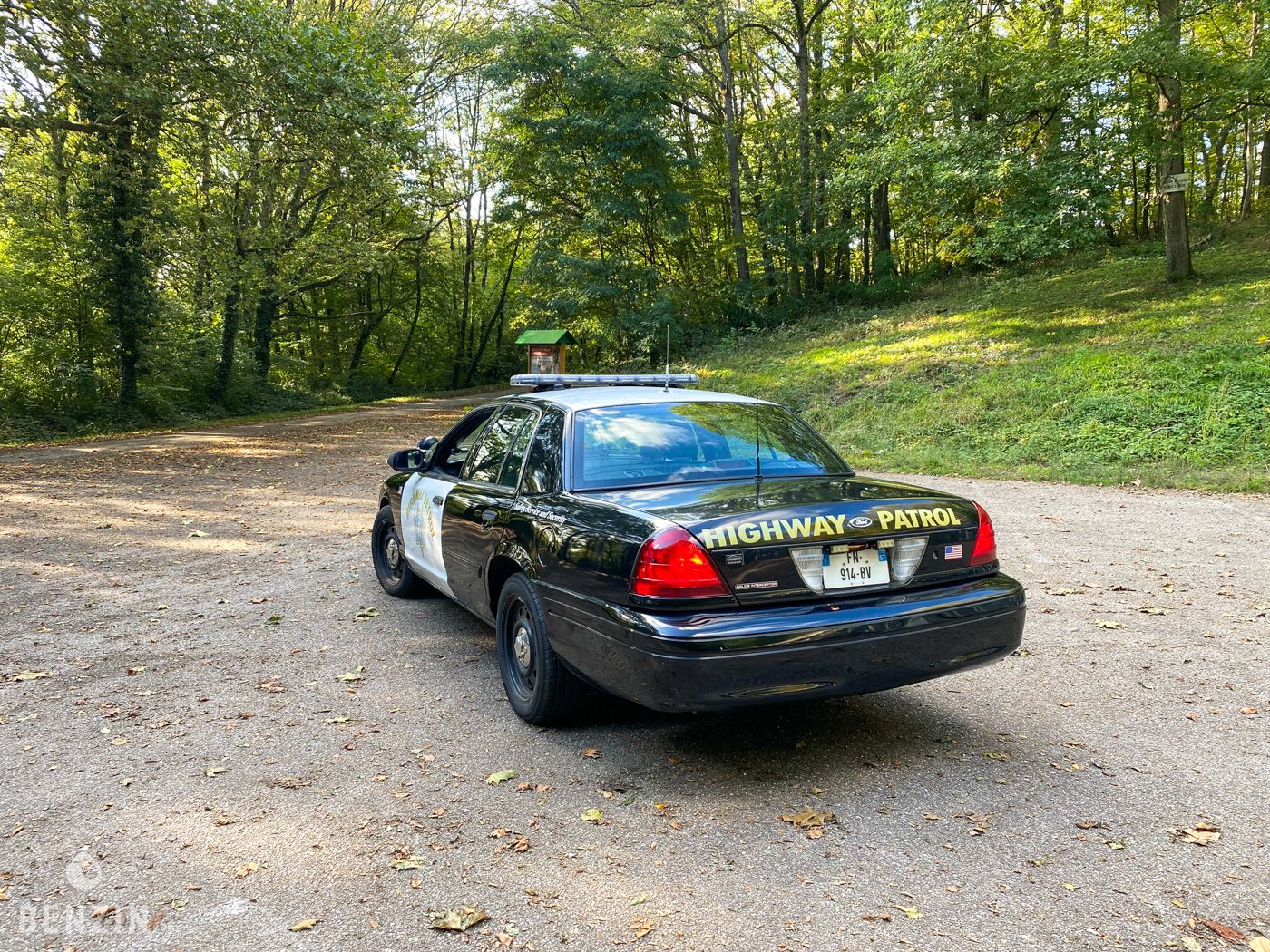 L'intérieur est en bon état. La sellerie avant en tissu gris et arrière en simili noir ne comportent ni déchirures ni trous mais montrent de très légères traces d'usure. Le volant et le tableau de bord sont en très bon état. L'instrumentation de bord ainsi que les équipements électriques fonctionnent normalement. Cette Ford dispose d'une console centrale de gestion des lumières et gyrophares, d'un support de PC portable avec prise, d'une radio de communication, d'une ticket light rouge.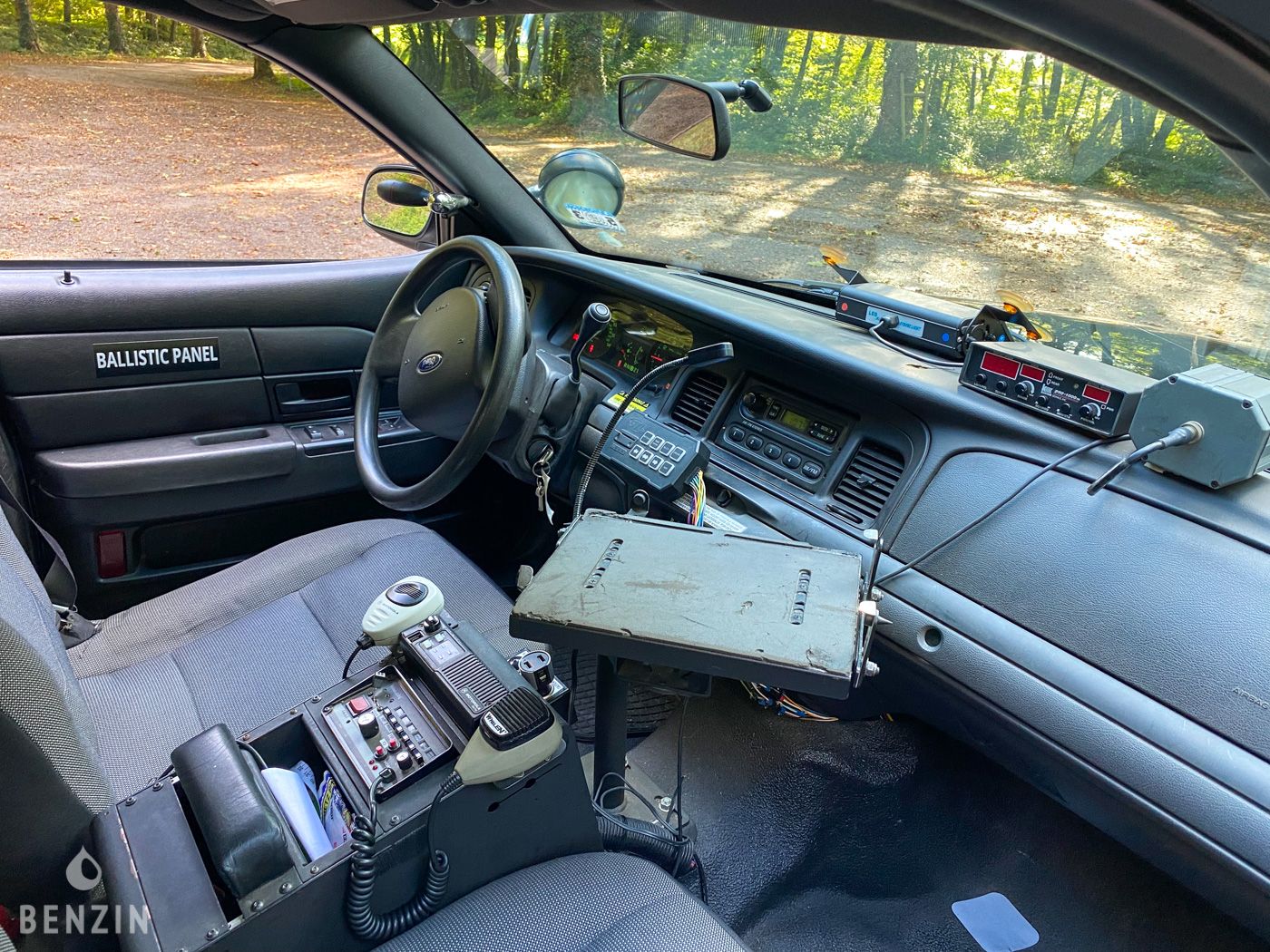 Le V8 de 4.6 litres développait 250 cv à sa sortie d'usine. Le vendeur indique que la mécanique fonctionne normalement de même que la boîte automatique à 4 rapports. Le moteur est entièrement d'origine.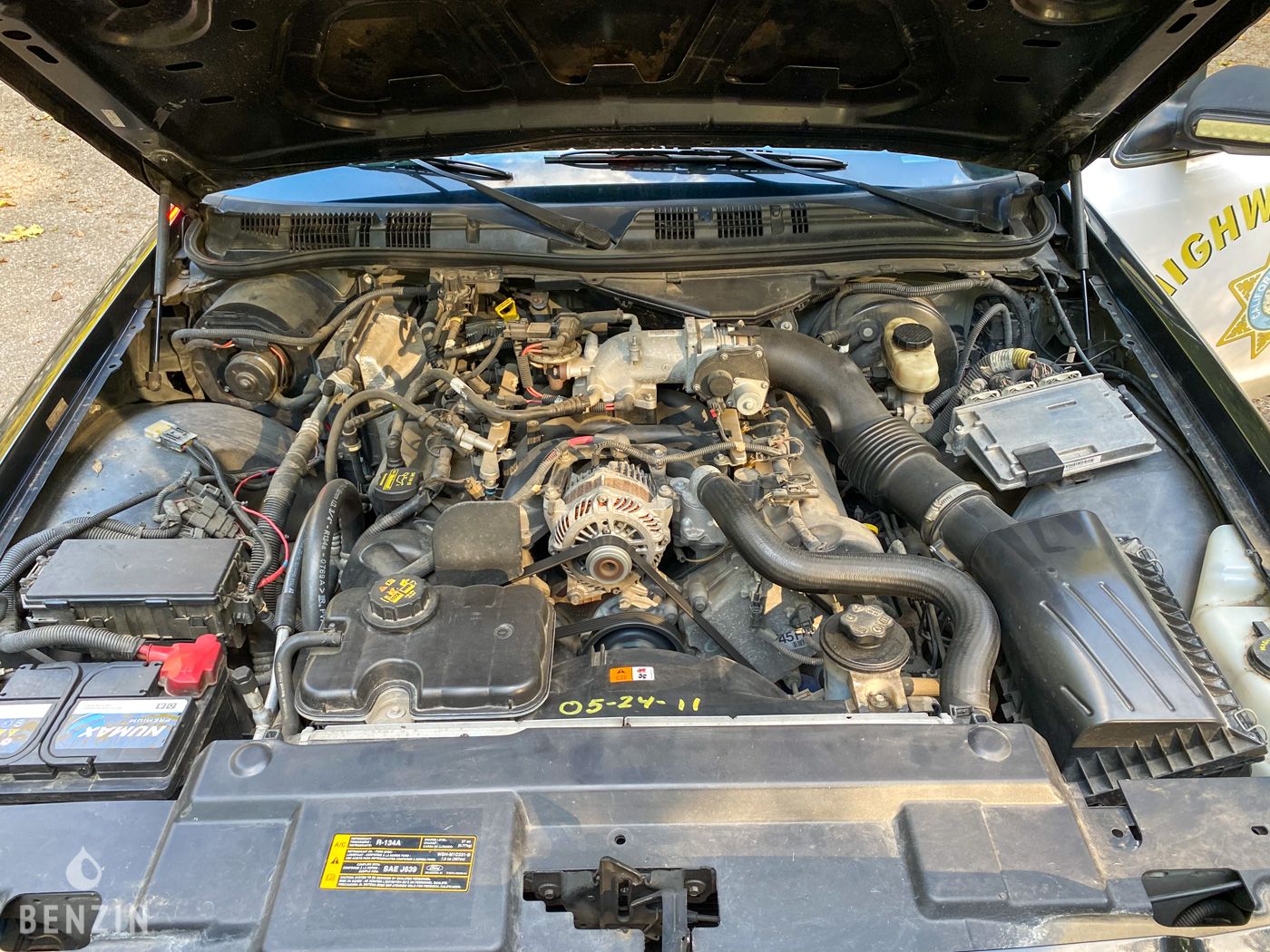 La voiture dispose de ses 4 jantes d'origine en bon état, chaussées de pneus en très bon état. La voiture freine normalement. Le vendeur indique que les disques et plaquettes avant et arrière sont neufs.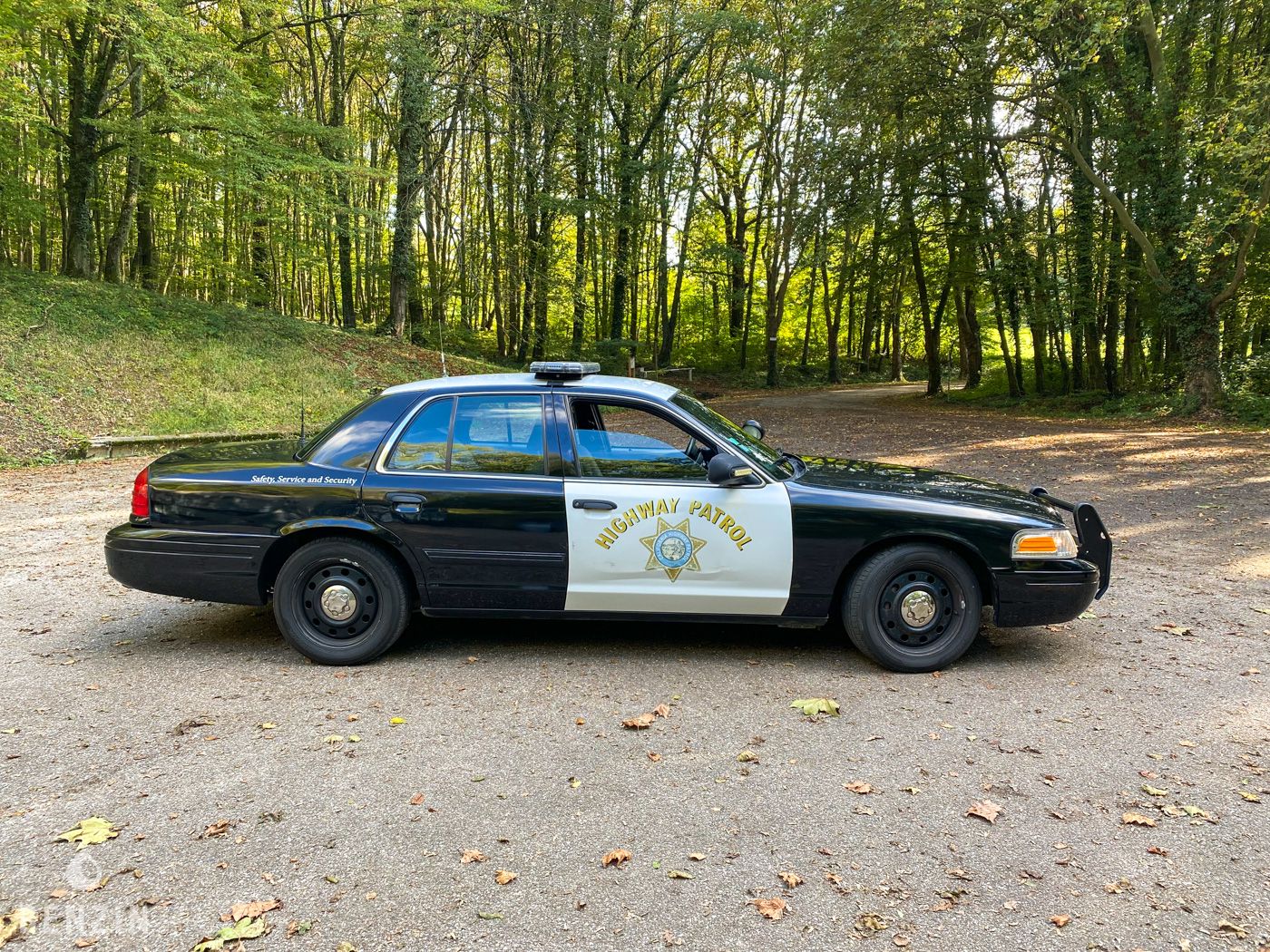 Le vendeur est un particulier situé en France à Gavisse (57) et accepte les visites pendant la vente. La voiture sera vendue avec sa carte grise française, un contrôle technique favorable de moins de six mois, une cage de prisonnier d'habitacle et ses clés.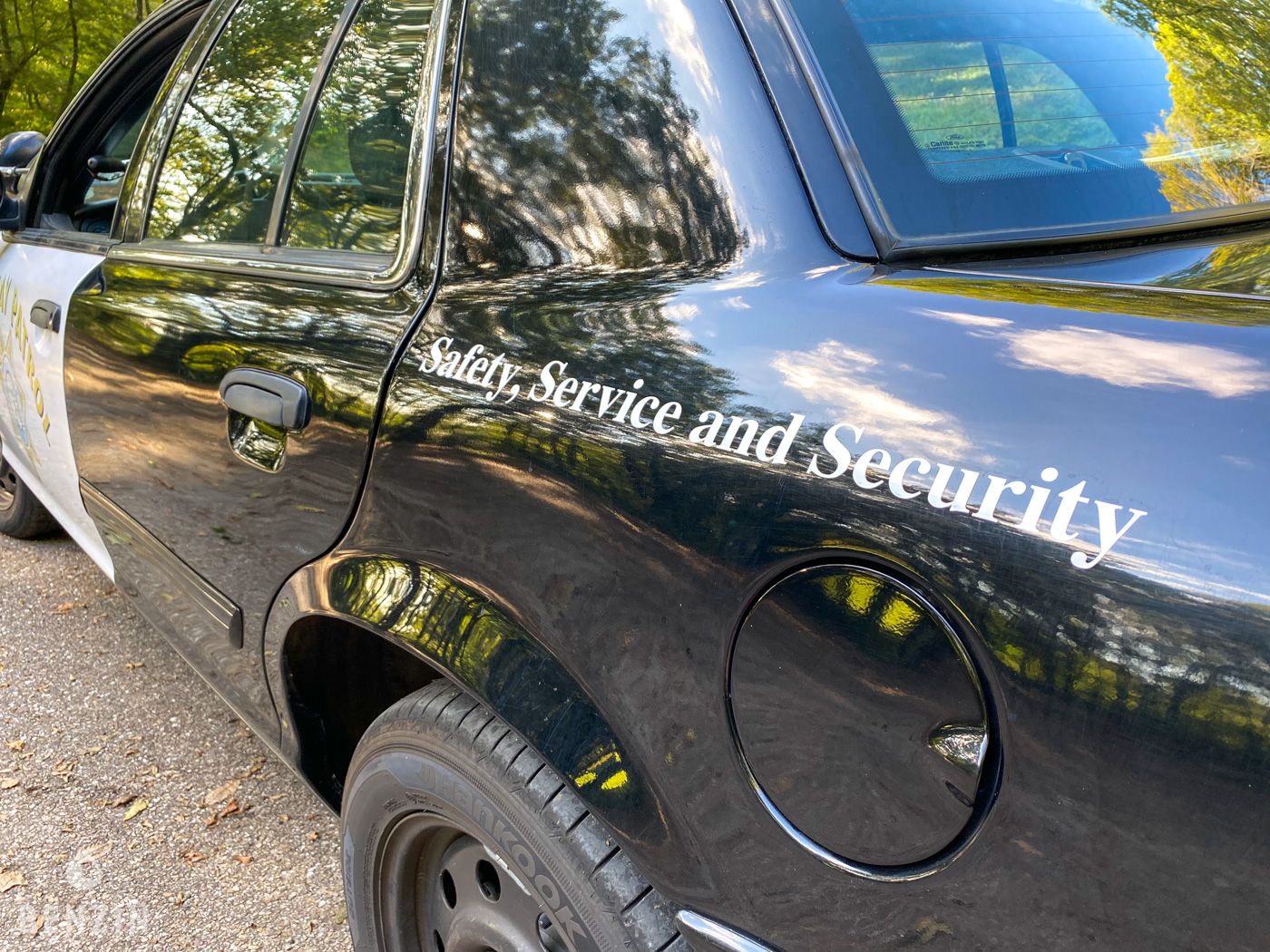 Le vendeur a souhaité définir un prix de réserve.
Auction information
Gallery
Seller Bast
About this vehicule
Secure Payment

Secure PaymentThis vehicle is eligible for secure payment. You pay for your vehicle via an escrow account
Reserve not met
Financing
You can no longer submit a request. Requests can be submitted up to 3 days before the end of the sale.
Newsletter
One email per week so you don't miss anything
Currently on Benzin
More on Benzin