Chevrolet Corvair Monza 2.7 - 1965 *No reserve
Secure Payment
"Roll low, or don't roll" SnoopDogg whispers in our ears as he smokes us. It's true, what could be more badboy than an old "Rican" on Air with a good old Cypress Hill latino instrumental? Whether you are EastSide/WestSide this 65' Chevrolet will finally give you the authorization to take out your baggy and T'shirt's XXL elbow to the door. Now you can put your flow and your bid, it's WITHOUT reserve.

Benzin
Location
Sweden, Harnösänd
Presentation
This 1965 Chevrolet Corvair Monza of American origin has 37,990 miles (5 digit counter). The seller states that the car is in good overall condition, has a valid Swedish MOT (passed in 2015, valid for life in Sweden for older cars) and has had recent charges. This Chevrolet has been modified and equipped with air suspension.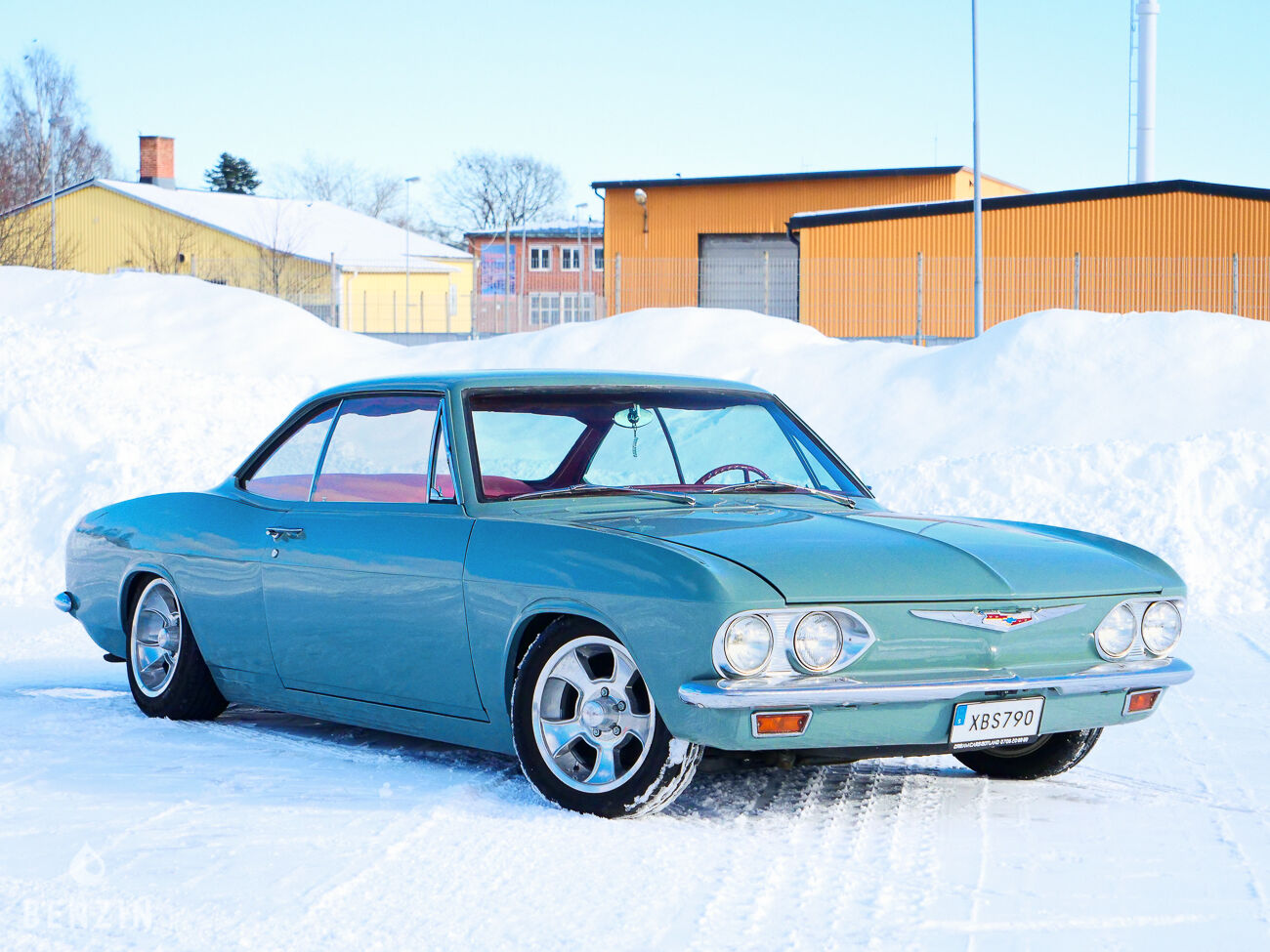 On the outside, the car is in good condition. The paint in its light green color has only a few visible defects in the gallery. The seller indicates that this color is not the original one, the car has been repainted in the past. The exterior plastics and gaskets are in good condition, as well as the headlights. Pictures of the underbody are available in the gallery.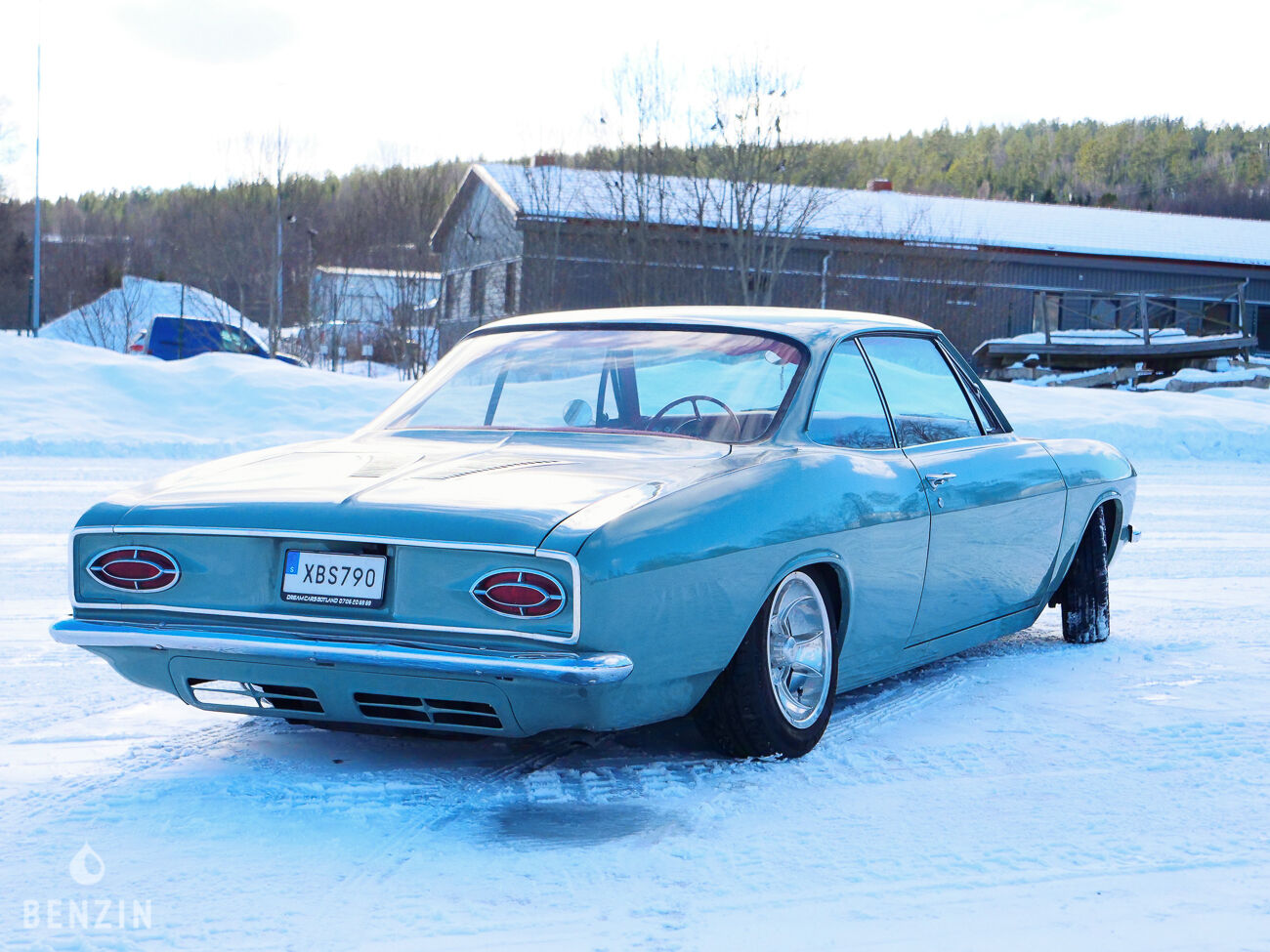 The interior is in very good condition. The red leather upholstery has no tears or holes but shows slight wear. The steering wheel and the dashboard are in good condition. The seller indicates that the headlights and turn signals of this Corvair are not functional (disconnected). The commodos are missing. This Chevrolet has the following equipment:
-Electric hand brake
-Bluetooth / kit main libres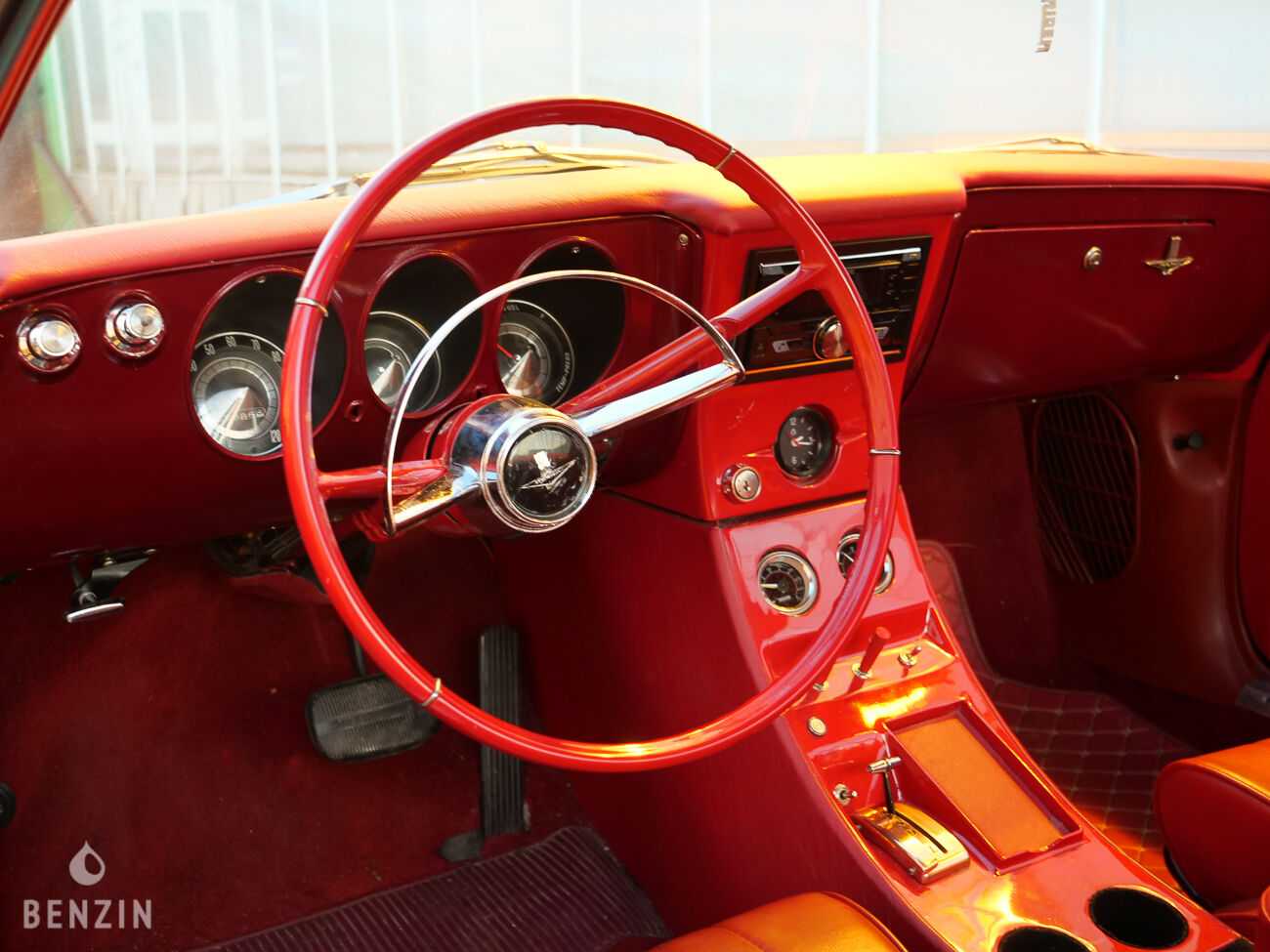 The 2.7-liter 6-cylinder developed 112 hp when it left the factory. The seller indicates that the mechanics work normally as well as the automatic transmission. Recently, it has benefited from a fuel pump change. The seller indicates that a standard revision will be done for the sale.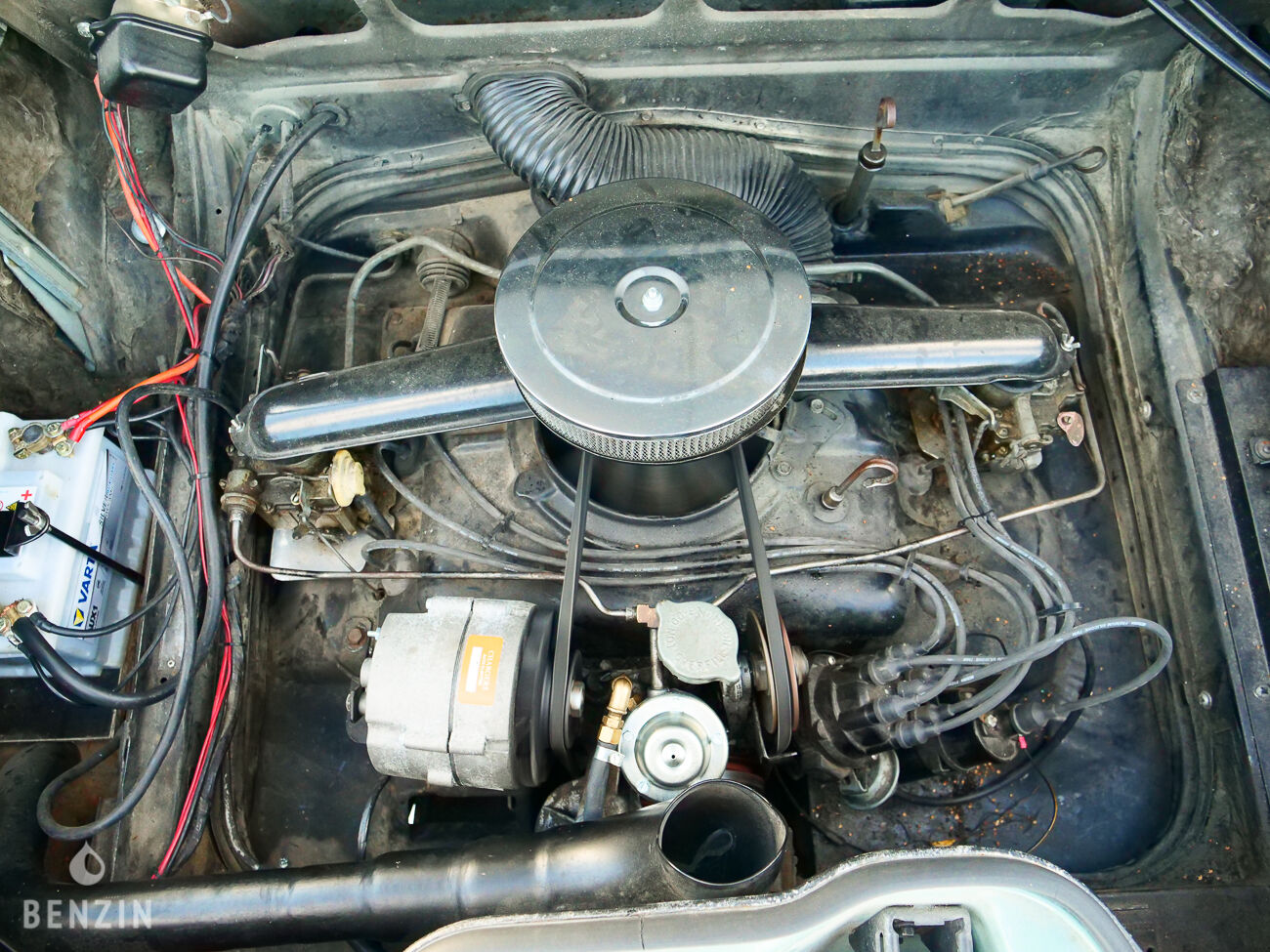 The car has 4 aftermarket Rocket rims in good condition. The car brakes normally. The seller states that the car is equipped with an Air Ride suspension system, which works normally.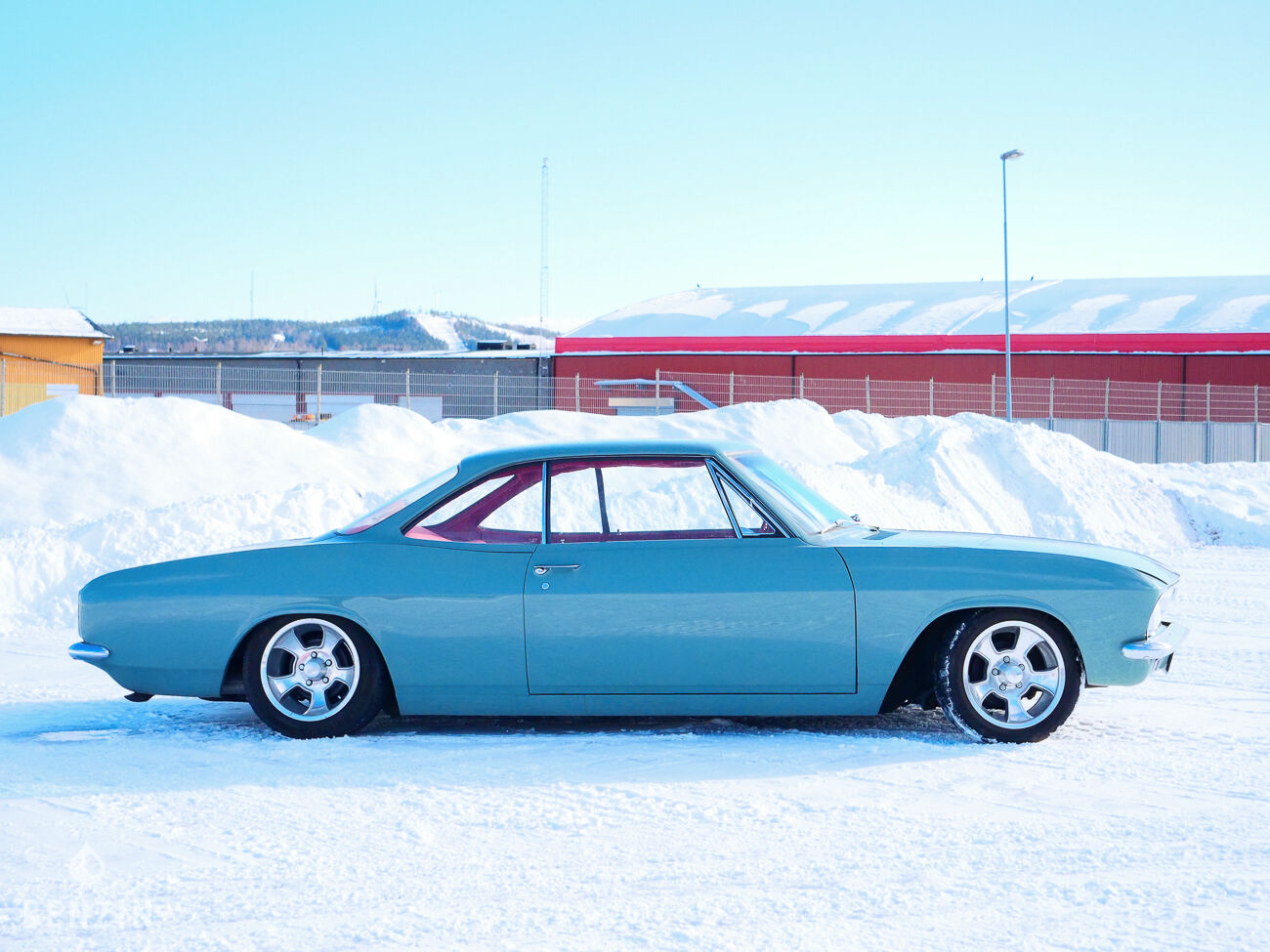 The seller is a professional located in Sweden in Harnösänd and accepts visits during the sale. The car will be sold with its Swedish registration, documentation.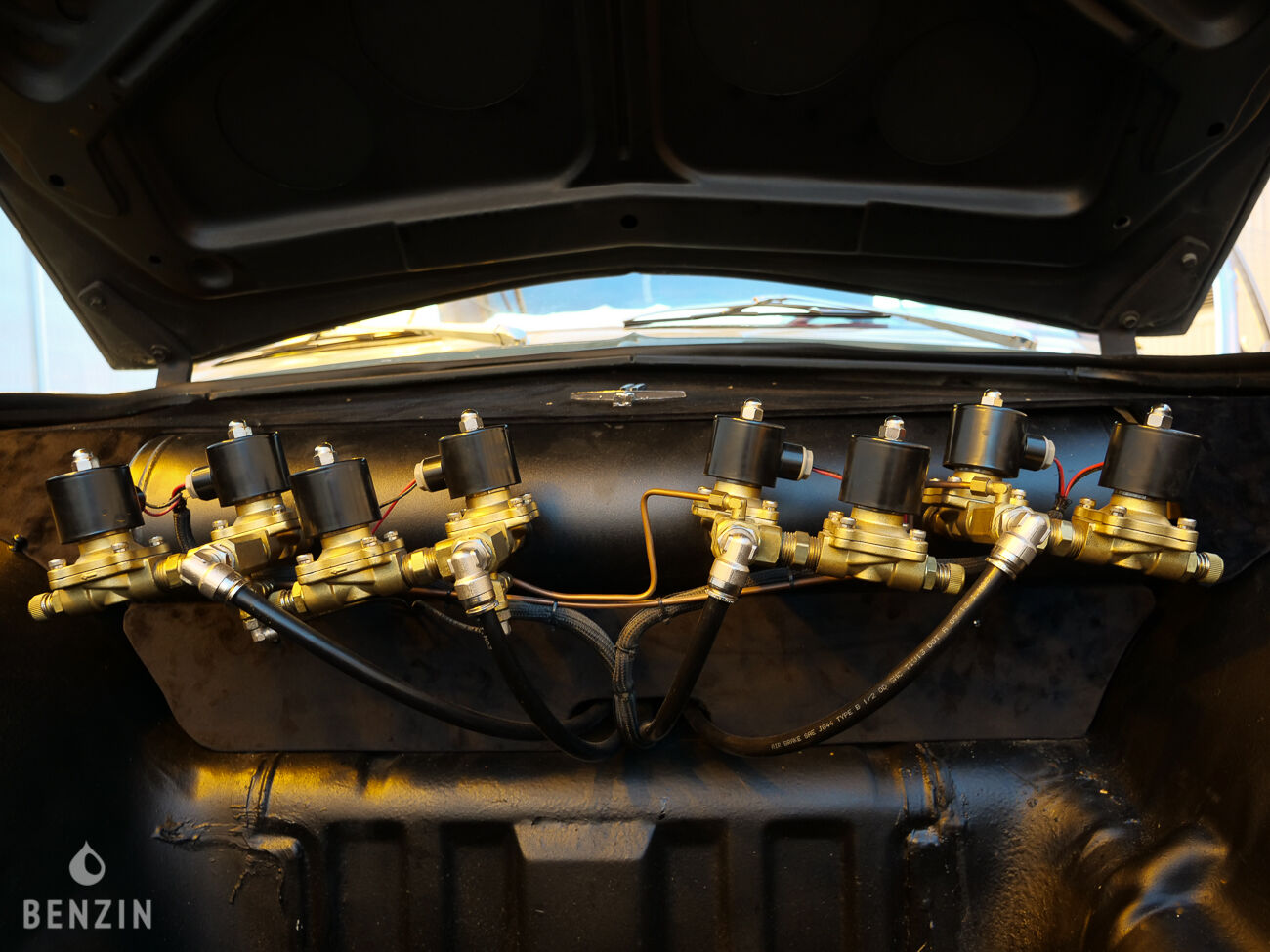 The vehicle is sold without reserve price.
Auction information
About this vehicule
Secure Payment

Secure PaymentThis vehicle is eligible for secure payment. You pay for your vehicle via an escrow account
Model page
Chevrolet
Chevrolet Corvair
Reserve price

How much is the reserve ?The reserve price is negociated and stays confidential. Bidders do have an indicator showing if the reserve is met or not.
Transport
Log in or register to get a delivery quote.
Request a visit
The end of the sale is near, visit requests are disabled.
Newsletter
Subscribe to our Newsletter : one email per week so you don't miss a thing!
Currently on Benzin
More on Benzin