Mercedes-Benz CLK 230 K Cabriolet - 1999
Secure Payment
Le CLK 230 est un coupé proposé par Mercedes-Benz en 1997 qui à également été produit en cabriolet. Avec le CLK 230 Cabriolet vous aurez la possiblité de cruiser sur l'autoroute tout en profitant des rayons de soleil les cheveux aux vent. Ce modèle espagnol dans sa teinte Magma Rot est le cabriolet qu'il vous faut. Alors n'attendez plus, placez votre enchère. L'équipe Benzin
Localisation
Espagne, Orkoien (31160)
Livraison
Possible en supplément
Vidéo
Présentation
Cette Mercedes-Benz CLK 230 Kompressor Cabrio de 1999 d'origine espagnole affiche 176.638 km. Le vendeur indique que la voiture est en bon état général, qu'elle dispose d'un Contrôle Technique valide et qu'elle a bénéficié de frais récents.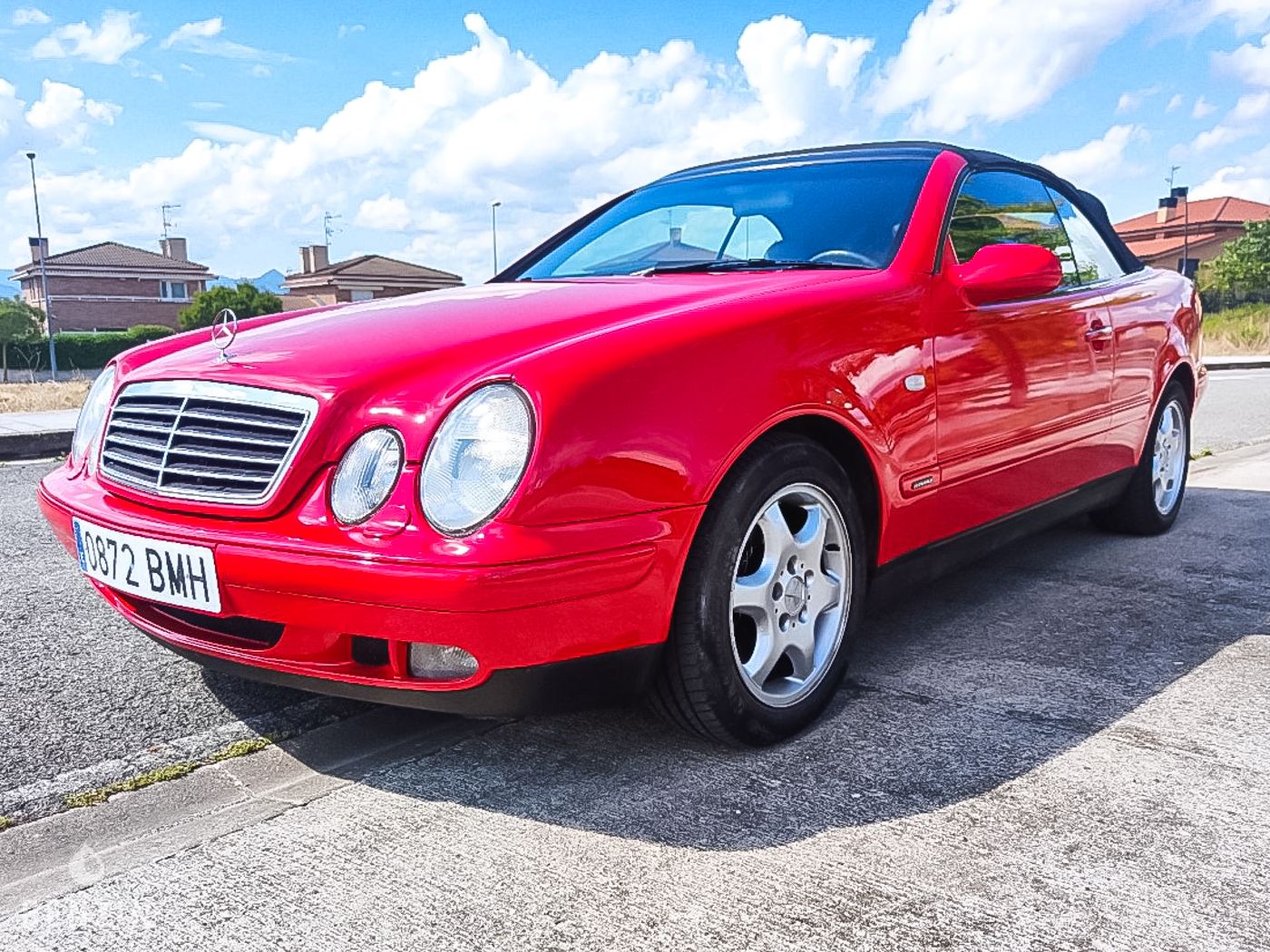 À l'extérieur, la voiture est en bon état. La peinture dans sa teinte rouge (Magma Rot 586U) ne présente que de très rares défauts visibles dans la galerie. Les plastiques et joints extérieurs sont en bon état, tout comme les optiques. Le vendeur indique que cette Mercedes CLK est exempte de corrosion, des photos des soubassements sont disponibles dans la galerie.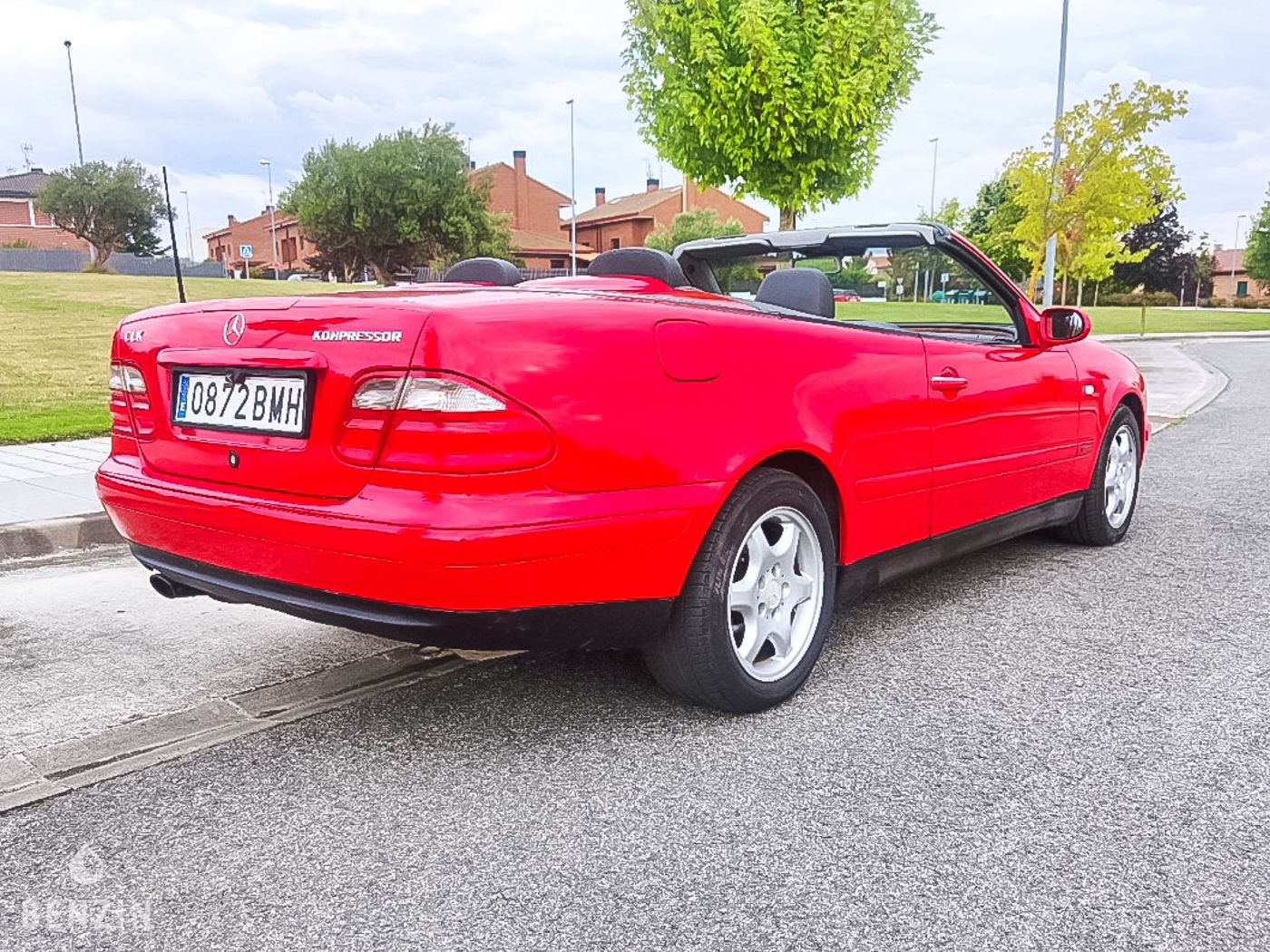 L'intérieur est en bon état. La sellerie en cuir noir ne comporte ni déchirures ni trous mais montre de très légères traces d'usure. Le volant est en bon état. Le vendeur indique que le tableau de bord comporte une petite fissure (voir galerie). L'instrumentation de bord ainsi que les équipements électriques fonctionnent normalement. Le vendeur indique que la voiture dispose d'une caméra de recul. Ce CLK dispose de :
- Sièges électrique et à mémoire de forme
- Climatisation Automatique
- Lave-Phares
- Rétroviseurs rabattables
- Système multimédia avec écran tactile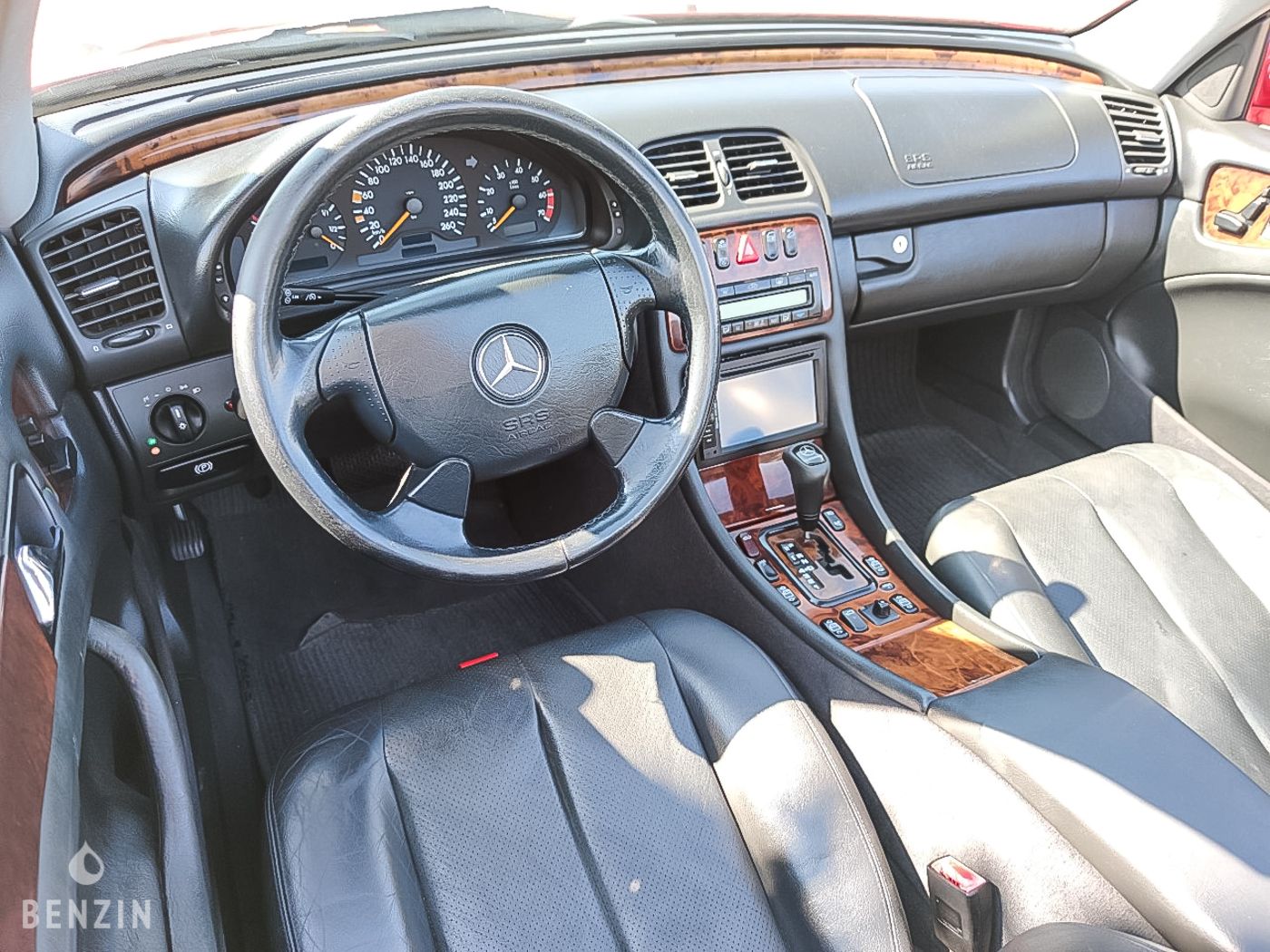 Le 4 cylindres de 2.3 litres développait 193 cv à sa sortie d'usine. Le vendeur indique que la mécanique fonctionne normalement de même que la boîte automatique à 5 rapports. Le moteur est entièrement d'origine. Récemment, elle a bénéficié d'une révision standard.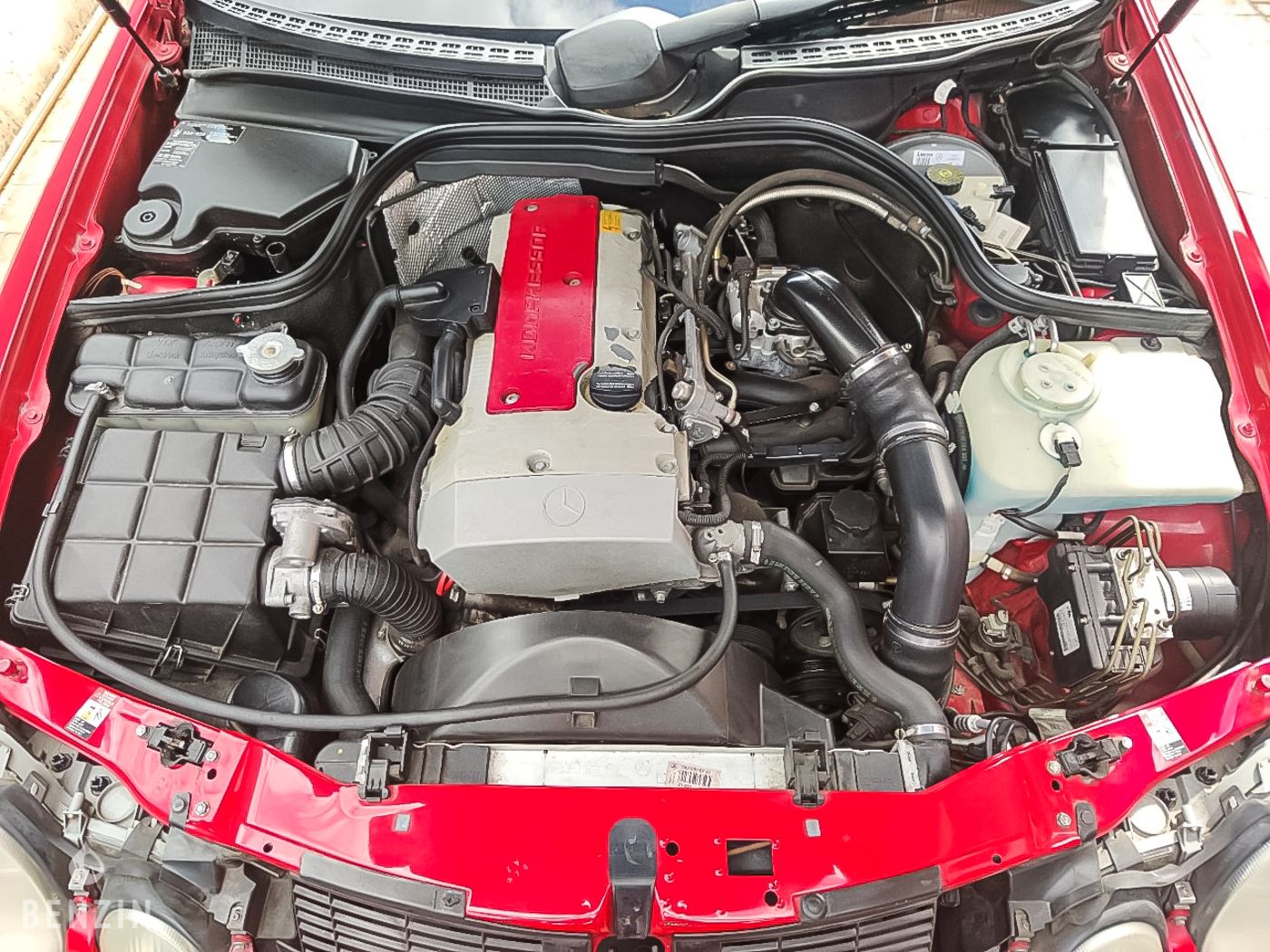 La voiture dispose de ses 4 jantes d'origine en bon état, chaussées de pneus neufs à l'avant. La voiture freine normalement.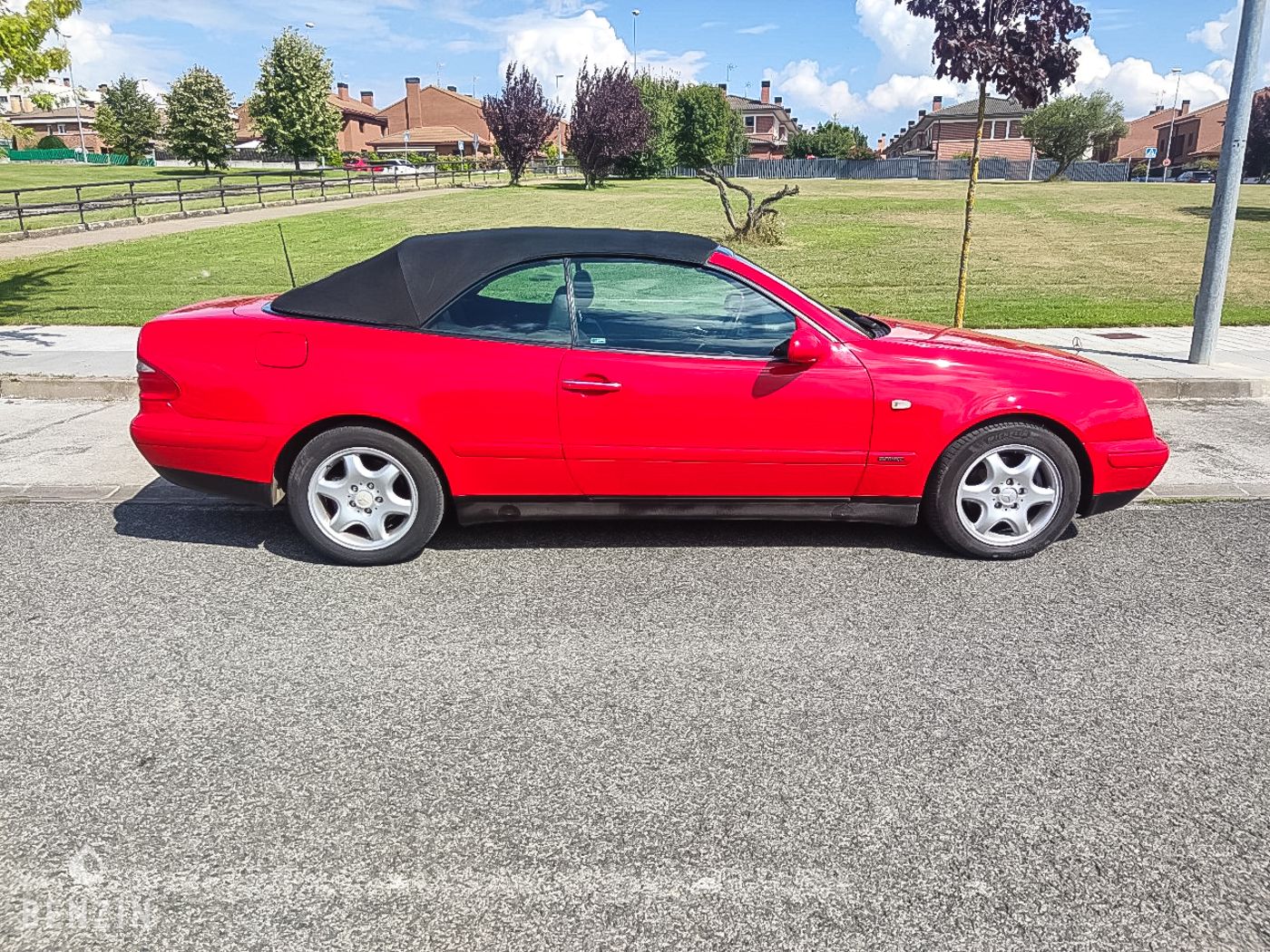 Le vendeur est un professionnel situé en Espagne à Orkoien (31160) et accepte les visites pendant la vente. La voiture sera vendue avec sa carte grise (espagnole), un CT valide, un rapport Carfax, et ses carnets ainsi que ses deux clés.
Le vendeur a souhaité définir un prix de réserve.
Informations sur l'immatriculation*:
Concernant l'immatriculation de ce véhicule en France, vous devrez au préalable* :
- Commander un COC auprès de chez Mercedes-Benz
- Demander un quitus fiscal auprès du SIE de votre lieu de résidence, c'est une démarche gratuite
- Effectuer un contrôle technique
Il suffira ensuite, au choix :
- De faire la démarche depuis le site de l'ANTS
- De confier le dossier à un professionnel
*Ces démarches sont données à titre indicatif. L'immatriculation relève de votre responsabilité. Vérifiez la législation en vigueur dans votre pays.
Auction information
Galerie
Seller dao190sl
About this vehicule
Secure Payment

Secure PaymentThis vehicle is eligible for secure payment. You pay for your vehicle via an escrow account
Reserve not met
Financing
You can no longer submit a request. Requests can be submitted up to 3 days before the end of the sale.
Newsletter
Un mail par semaine pour ne rien manquer
Currently on Benzin
More on Benzin