This vehicle got away! Don't miss the next one by subscribing to the model:
Ford Capri
Ford Capri I V6 - 1971
Secure Payment
Capri, c'est fini. Dans les années 70, la Mustang n'était pas adaptée pour le marché européen, Ford a donc pondu une petite muscle car : la Capri. Avec son design largement inspiré de sa grande soeur américaine et son fameux V6 Cologne, la Capri s'est vite imposée en Europe. Cet exemplaire aura besoin de quelques soins pour retrouver de sa suberbe mais n'en demeure pas moins un collector en puissance. Benzin
Localisation
France, Rabastens-de-Bigorre (65)
Livraison
Possible en supplément
History report
This vehicle has a history report, click to view it.
Présentation
Cette Ford Capri I de 1971 d'origine française est une troisième main affichant 55.300 km justifiés par Histovec. Le vendeur indique que la voiture est en état moyen et qu'elle dispose d'un Contrôle Technique valide.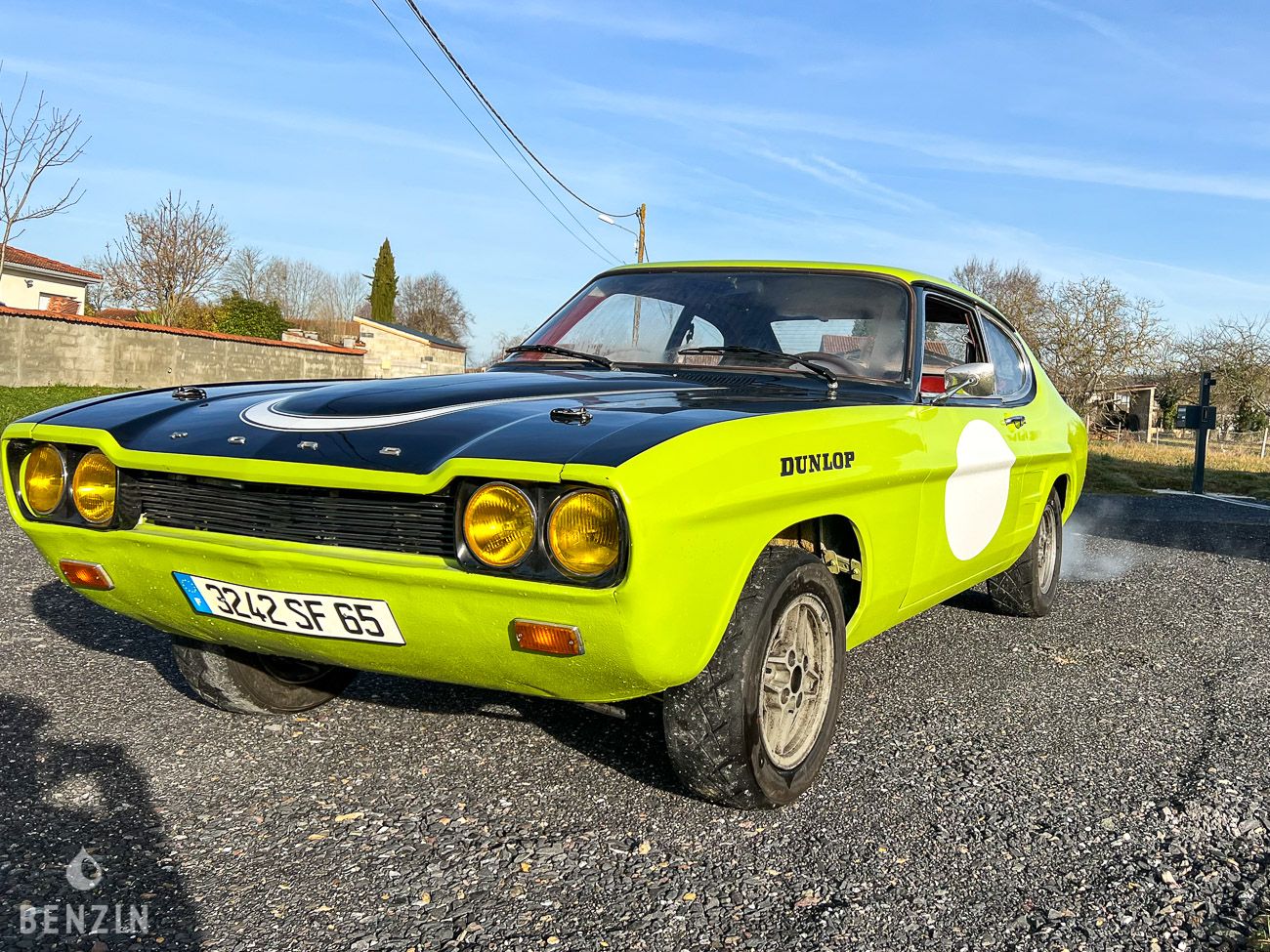 À l'extérieur, la voiture est en état moyen. La peinture dans sa teinte verte et noire présente des défauts visibles dans la galerie, la voiture était initialement blanche. Les plastiques et joints extérieurs sont en état moyen, tout comme les optiques. Le vendeur indique que le châssis de cette Capri est sain, des photos des soubassements sont disponibles dans la galerie.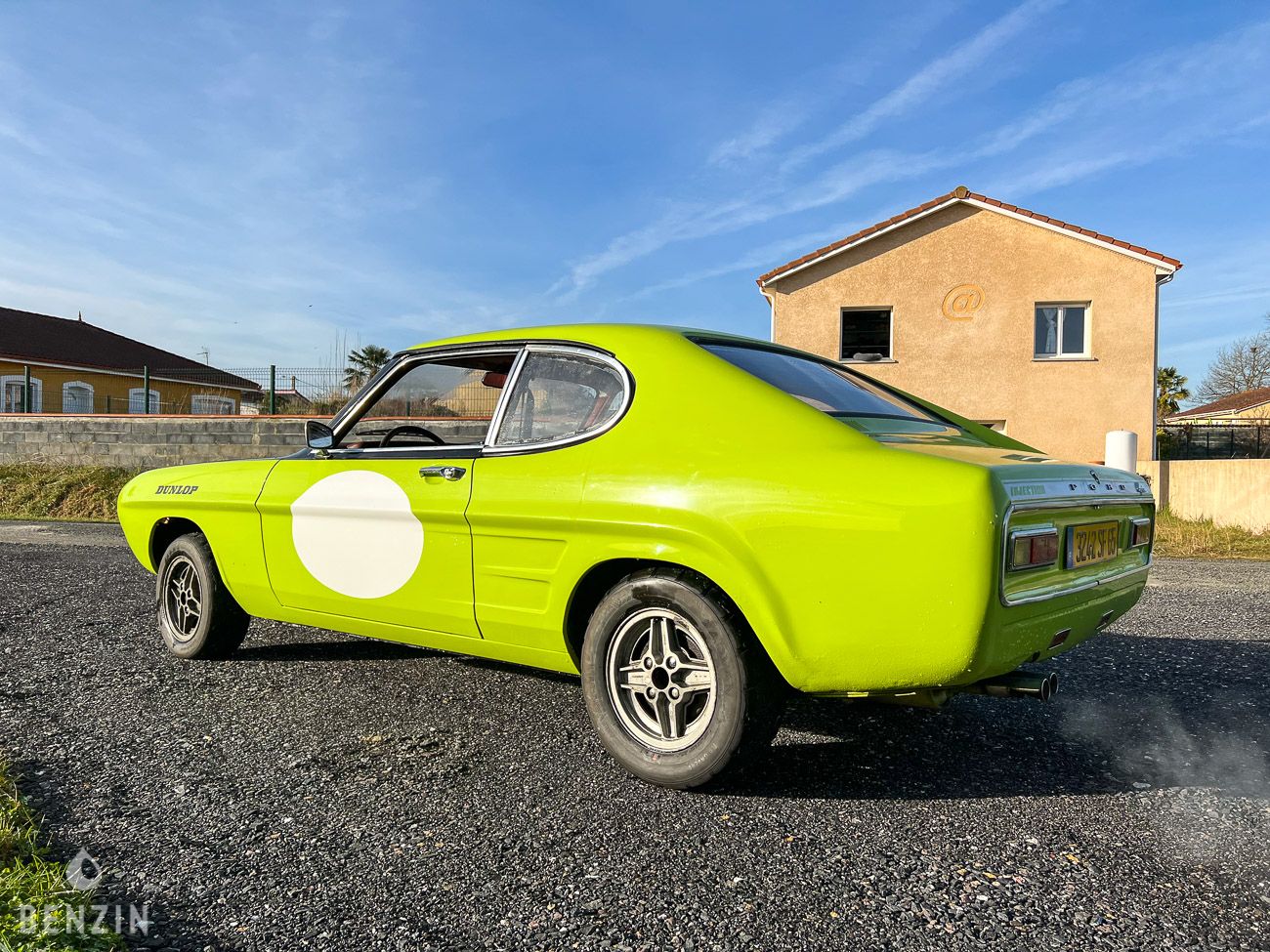 L'intérieur est en état moyen. La sellerie en velour et simili rouge est en état moyen. Le volant d'origine est en très bon état, le tableau de bord présente des fissures. L'instrumentation de bord ainsi que les équipements électriques fonctionnent normalement.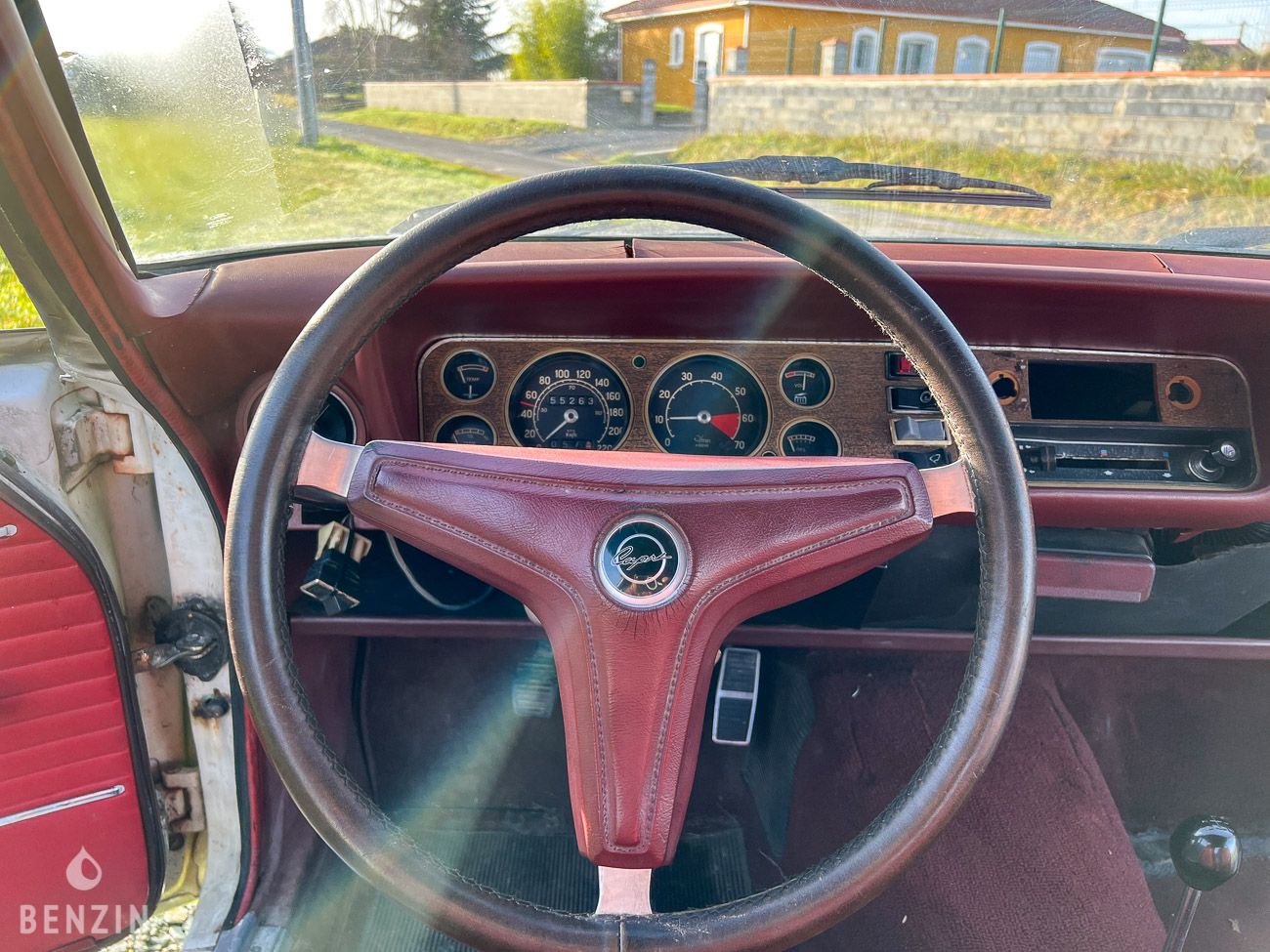 La voiture est équipée d'un V6 Cologne de 2.3 litres développant 108 cv, le moteur d'origine était un V4 de 1.7 litres. Le vendeur indique que la mécanique fonctionne normalement de même que la boîte manuelle à 4 rapports.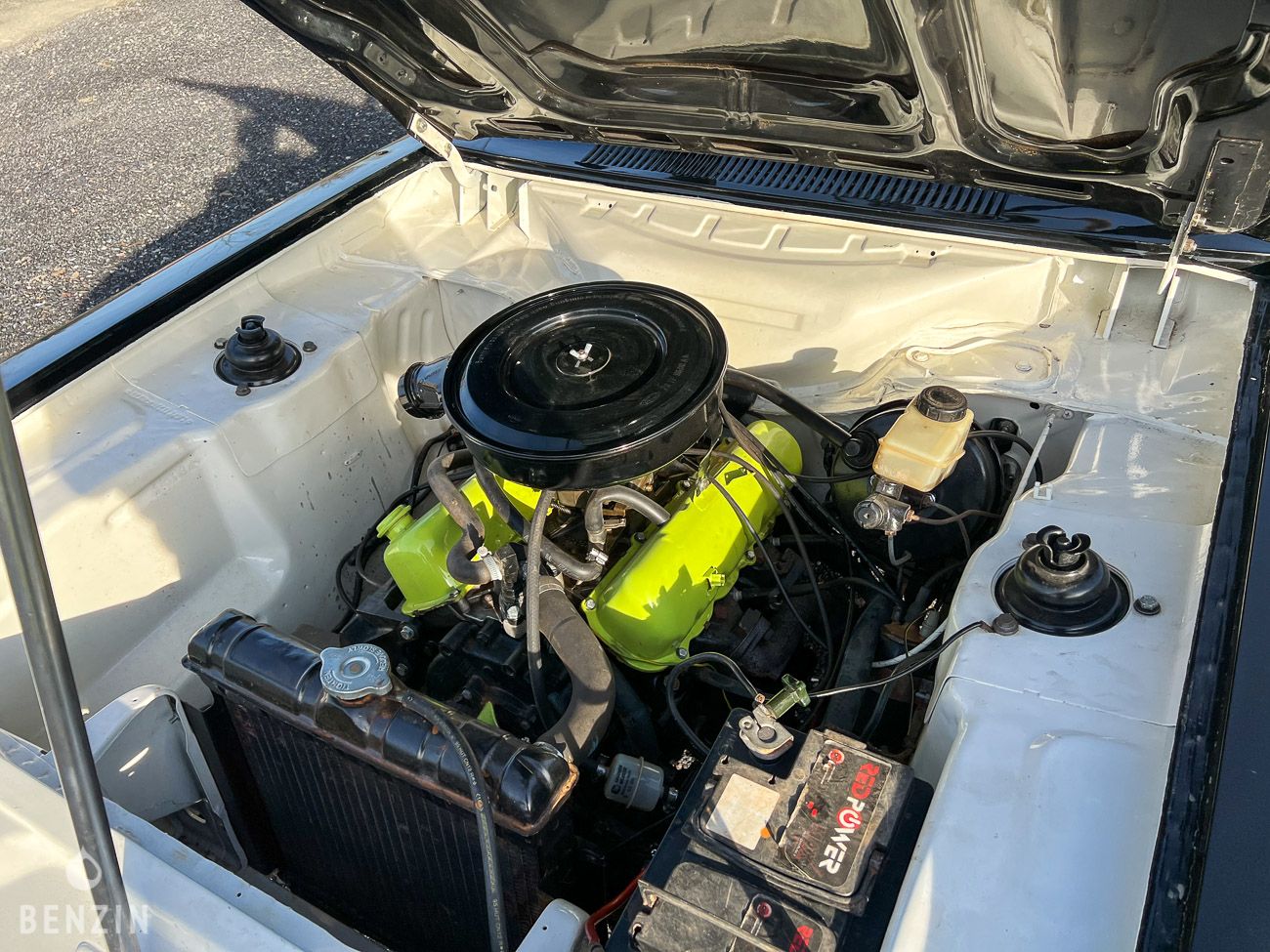 La voiture dispose de ses 4 jantes d'origine en très bon état chaussées de pneus en état d'usage. Le vendeur indique que les pneus avant seront remplacés pour la vente. La voiture freine normalement.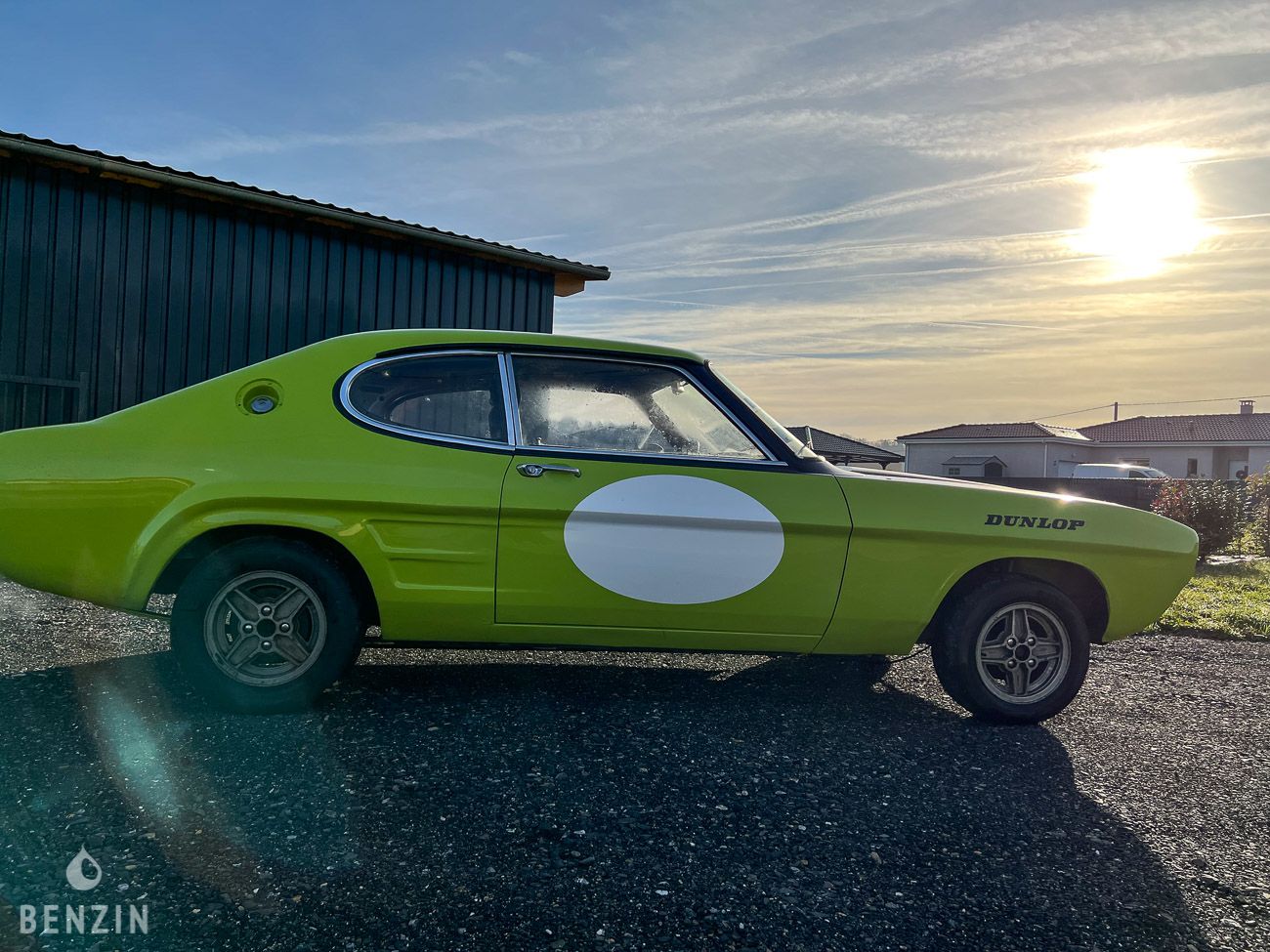 Le vendeur est un particulier situé en France à Rabastens-de-Bigorre (65) et accepte les visites pendant la vente. La voiture sera vendue avec sa carte grise française, un contrôle technique favorable de moins de six mois et ses clés.
Le vendeur a souhaité définir un prix de réserve.
Auction information
Gallery
Seller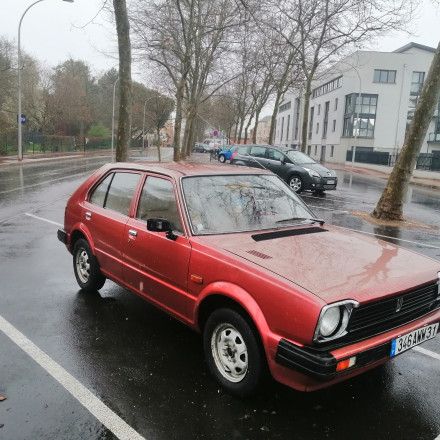 MERLAU1
About this vehicule
Secure Payment

Secure PaymentThis vehicle is eligible for secure payment. You pay for your vehicle via an escrow account
Model page
Ford
Ford Capri
Sold to Boxer01
Newsletter
One email per week so you don't miss anything
Currently on Benzin
More on Benzin