Mercedes-Benz C32 AMG W203 - 2002
Secure Payment
Un V6 compresseur accouplé à une carrosserie discrète, voici la recette pour avoir le sleeper ultime. Née pour contrer la célèbre M3 E46, La C32 AMG fait dans la sobriété contrairement à sa concurrente. Mais ce n'est pas pour autant que les performances ont été mises de côté. Pour en avoir le coeur net, placez votre enchère et allez affronter ses concurrentes sur l'autobahn. L'équipe Benzin
Localisation
France, Armentières (59890)
Livraison
Possible en supplément
Vidéo
Présentation
Cette Mercedes C32 AMG de 2002 d'origine française affiche 187.000 km au compteur, kilométrage suivi par plusieurs factures. Le vendeur indique que la voiture est en bon état général, qu'elle dispose d'un Contrôle Technique valide et qu'elle a bénéficié de frais récents et réguliers. Les factures d'entretien sont visibles dans la galerie.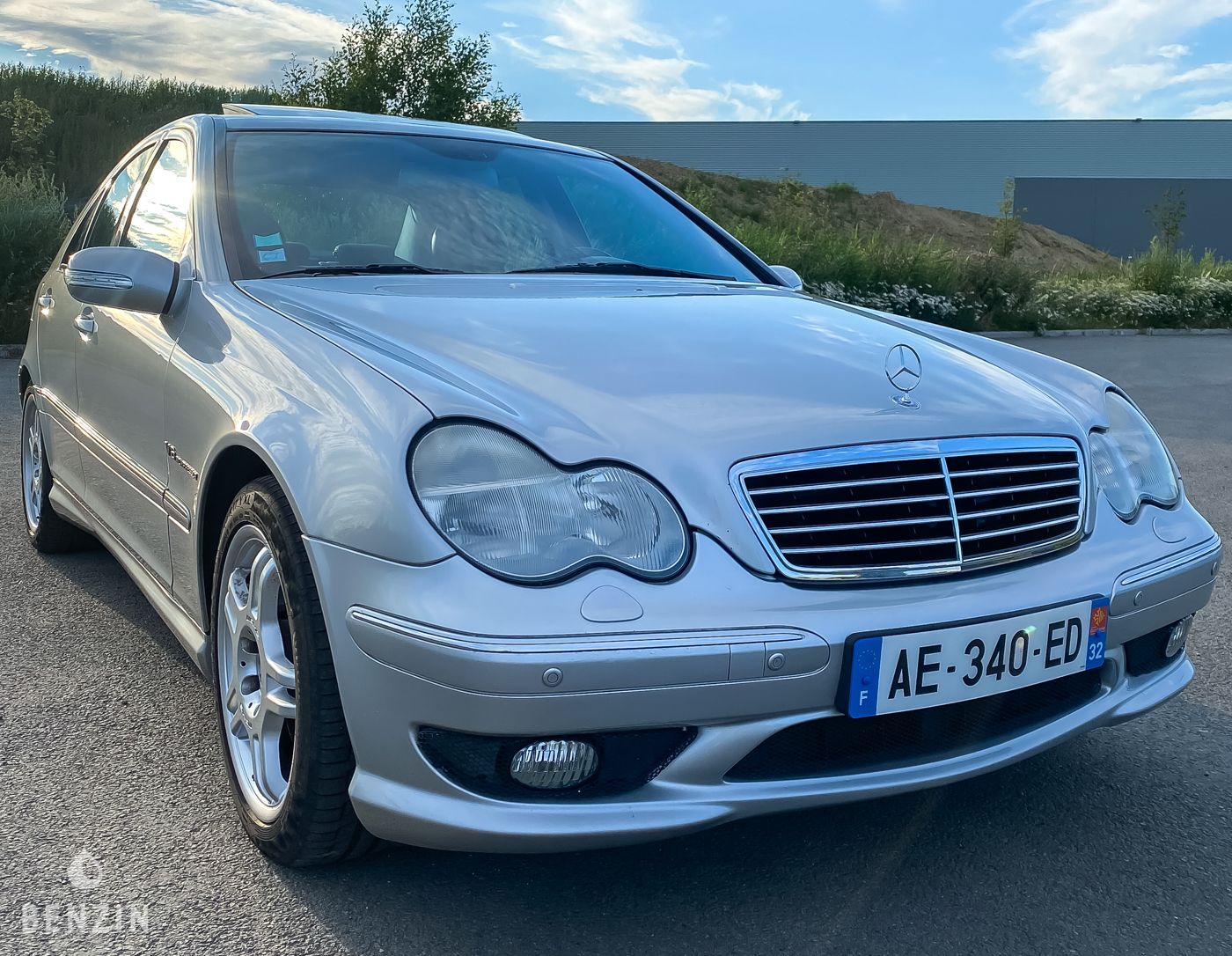 À l'extérieur, la voiture est en bon état. La peinture dans sa teinte grise présente quelques défauts visibles dans la galerie. Le vendeur indique la présence de légers points de rouille en surface, notamment sur le montant de portière de la porte conducteur (voir galerie). Le pare-choc arrière droit est rayé (voir galerie). Les plastiques et joints extérieurs sont en bon état, tout comme les optiques.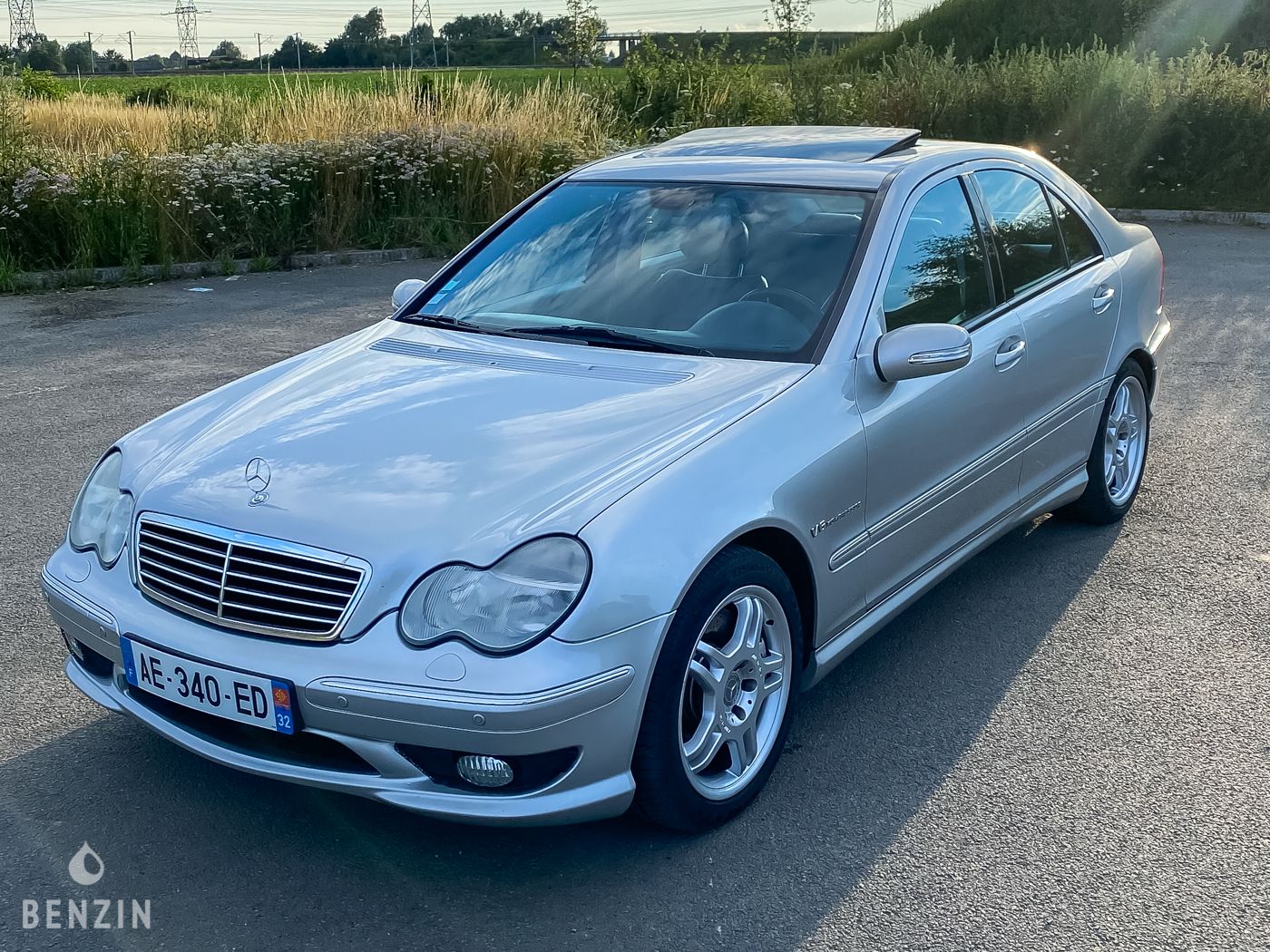 L'intérieur est en bon état. La sellerie en cuir bi ton noir et aubergine ne comporte ni déchirures ni trous mais montre de légères traces d'usure. Le volant et le tableau de bord sont en très bon état. La grille de haut parleur de la portière conducteur est cassée (voir galerie). Le ciel de toit se décolle à l'arrière (voir vidéo). L'instrumentation de bord ainsi que les équipements électriques fonctionnent normalement. Le vendeur indique que le véhicule est équipé des options suivantes :
-Toit ouvrant
-Climatisation bizone automatique
-Vitres bleues filtrant les rayons UV
-Système son Bose
-Sièges chauffants à l'avant
-Détecteur de pluie pour les essuies glaces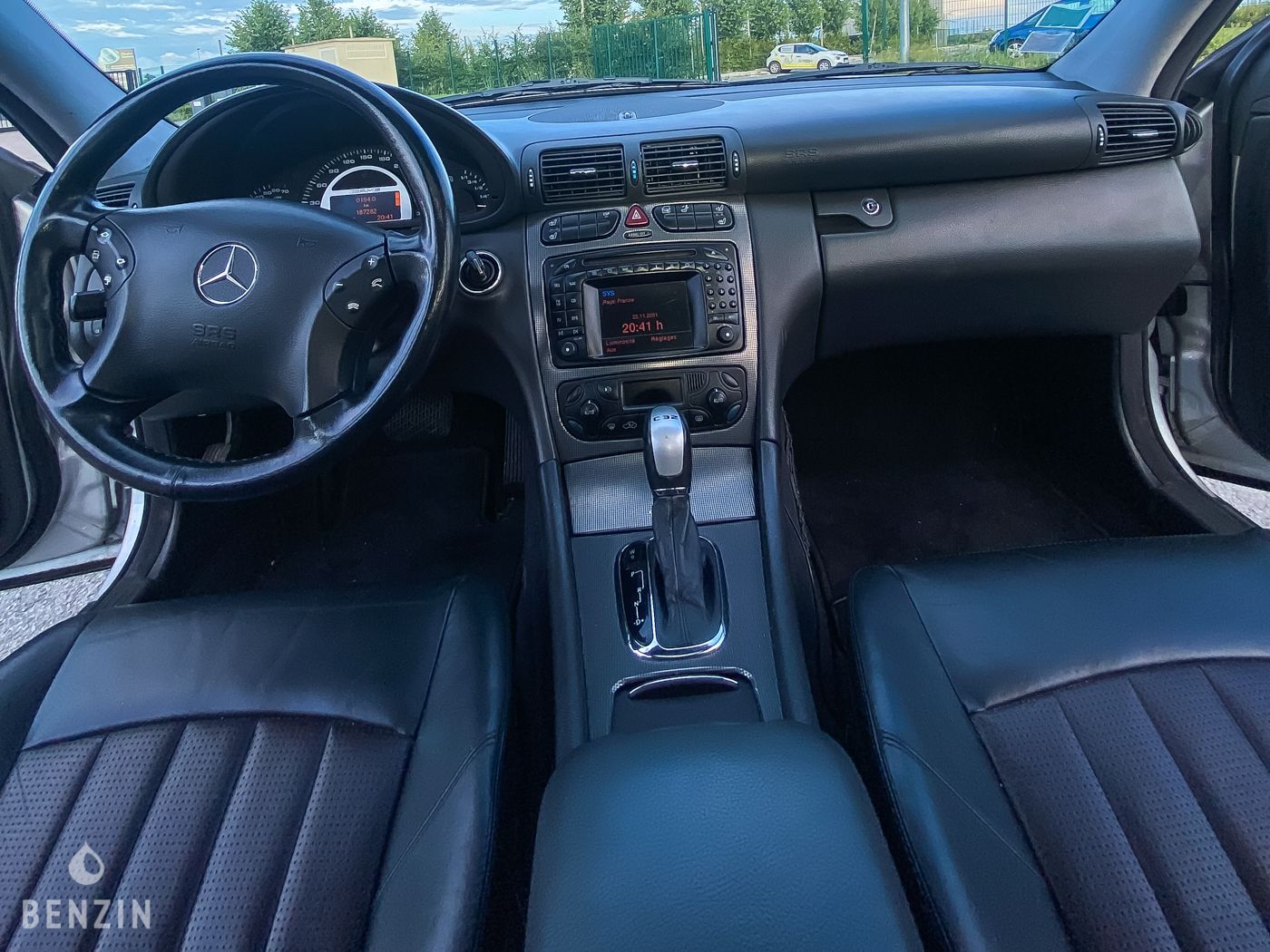 Le V6 Kompressor de 3.2 litres développait 354 cv à sa sortie d'usine. Le vendeur indique que la mécanique fonctionne normalement de même que la boîte automatique à 5 rapports. Le vendeur souligne qu'il y a quelques à-coups lorsque la boîte est froide, mais qu'ils disparaissent lorsque l'huile est chaude. Le moteur est entièrement d'origine. Le vendeur dispose de factures suivant le kilométrage de l'auto. Récemment, elle a bénéficié des frais suivant :
-Vidange d'huile moteur
-Vidange d'huile de boite de vitesse
-Remplacement des filtres (huile/habitacle/boite)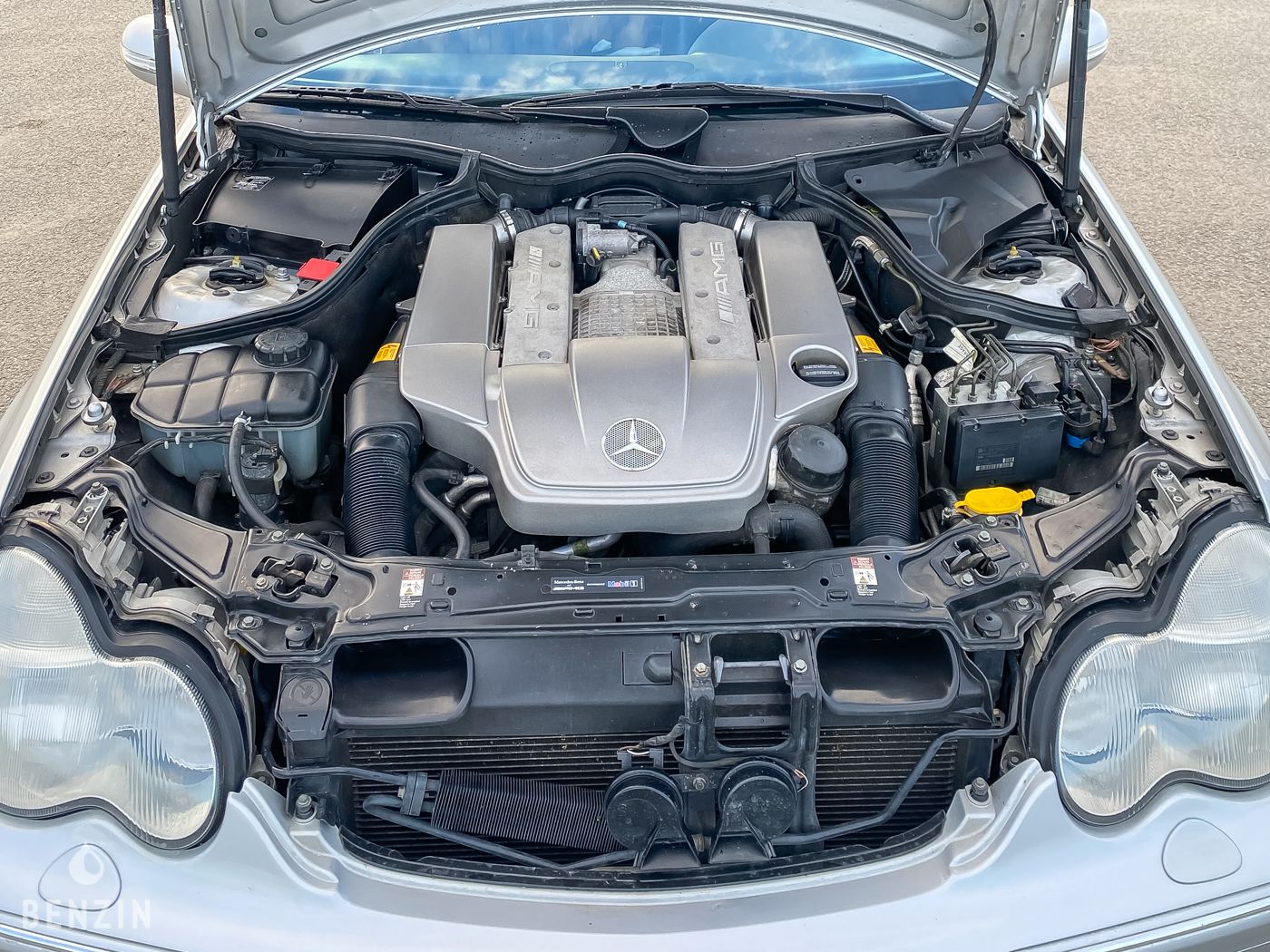 La voiture dispose de ses 4 jantes d'origine en bon état. Le vendeur indique que le train de pneus avant est neuf et que le train arrière est à mi-usure. La voiture freine normalement. Les plaquettes de frein arrière sont neuves. Le vendeur indique que le châssis de cette C32 AMG est sain, des photos des soubassements sont visibles dans la galerie. Récemment, le train avant a bénéficié des frais suivants :
-Remplacement de la rotule de suspension gauche
-Remplacement des deux rotules de direction
-Remplacement de la biellette de direction avant gauche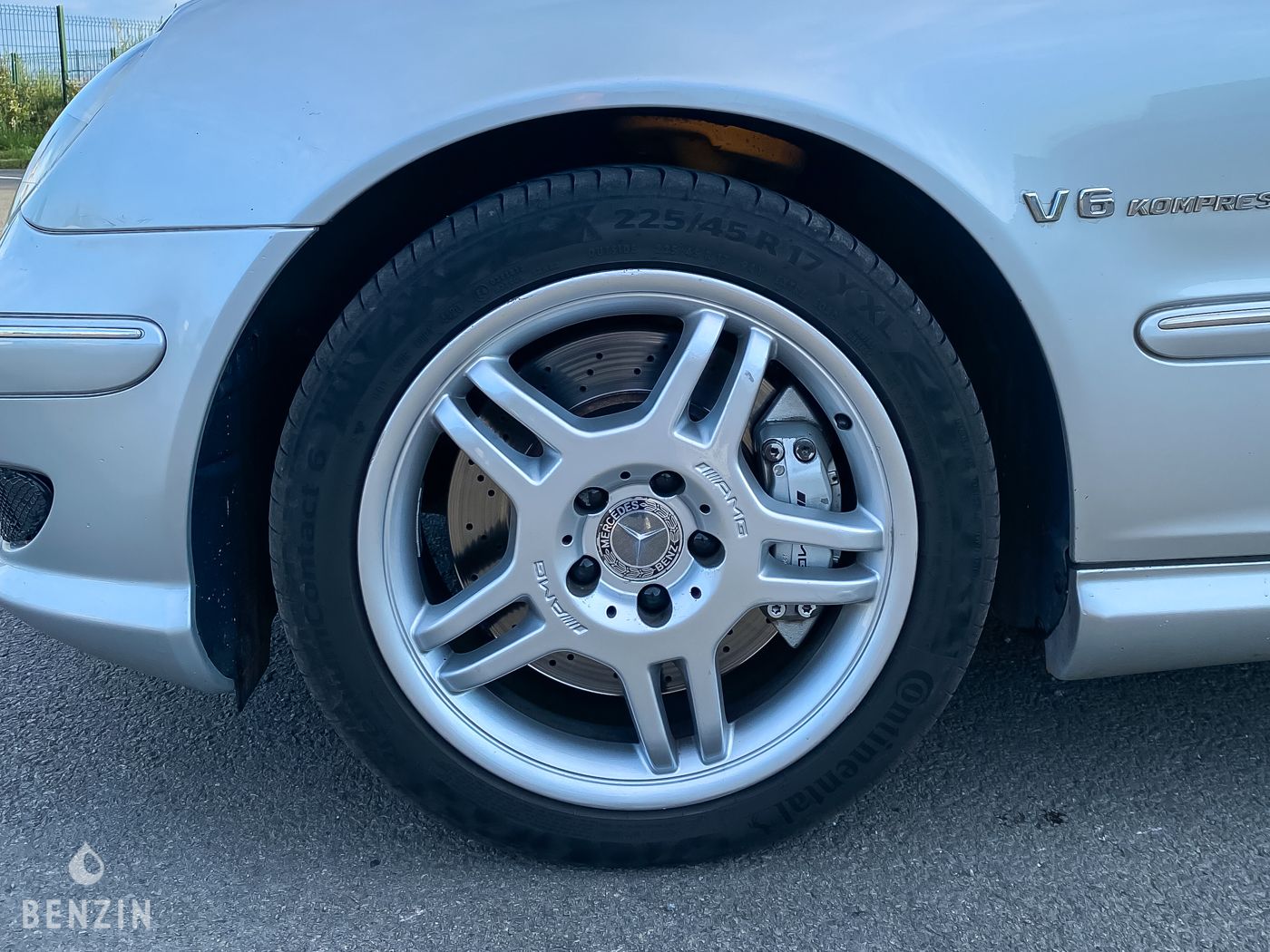 Le vendeur est un particulier situé en France à Armentières (59890) et accepte les visites pendant la vente. La voiture sera vendue avec sa carte grise française, un CT et son dossier de factures.
Le vendeur a souhaité définir un prix de réserve.
Auction information
Galerie
Seller Arm
About this vehicule
Secure Payment

Secure PaymentThis vehicle is eligible for secure payment. You pay for your vehicle via an escrow account
Reserve not met
Financing
You can no longer submit a request. Requests can be submitted up to 3 days before the end of the sale.
Newsletter
Un mail par semaine pour ne rien manquer
Currently on Benzin
More on Benzin