Porsche Boxster 2.5 986 - 1997 *Sans Réserve
Secure Payment
Les Roadsters sont en quelque sorte la recette éternelle de la voiture plaisir. Ils doivent être abordables, fiables mais surtout Fun. Et le Boxster 2.5 répond tout à fait à ces critères, grâce à son Flat 6 en position centrale arrière. Cet exemplaire avec sa configuration chaleureuse n'attend plus que vous pour dévorer les petites routes cheveux au vent. Benzin
Localisation
Pays-Bas, Hengelo (7554SN)
Livraison
Possible en supplément
Présentation
Ce Porsche Boxster 2.5 type 986 de 1997 d'origine hollandaise est une 3ème main affichant 151.000 km, justifié par carnet et un rapport RDW. Le vendeur indique que la voiture est en bon état général. Ce véhicule a été suivi majoritairement en centre Porsche et chez des spécialistes.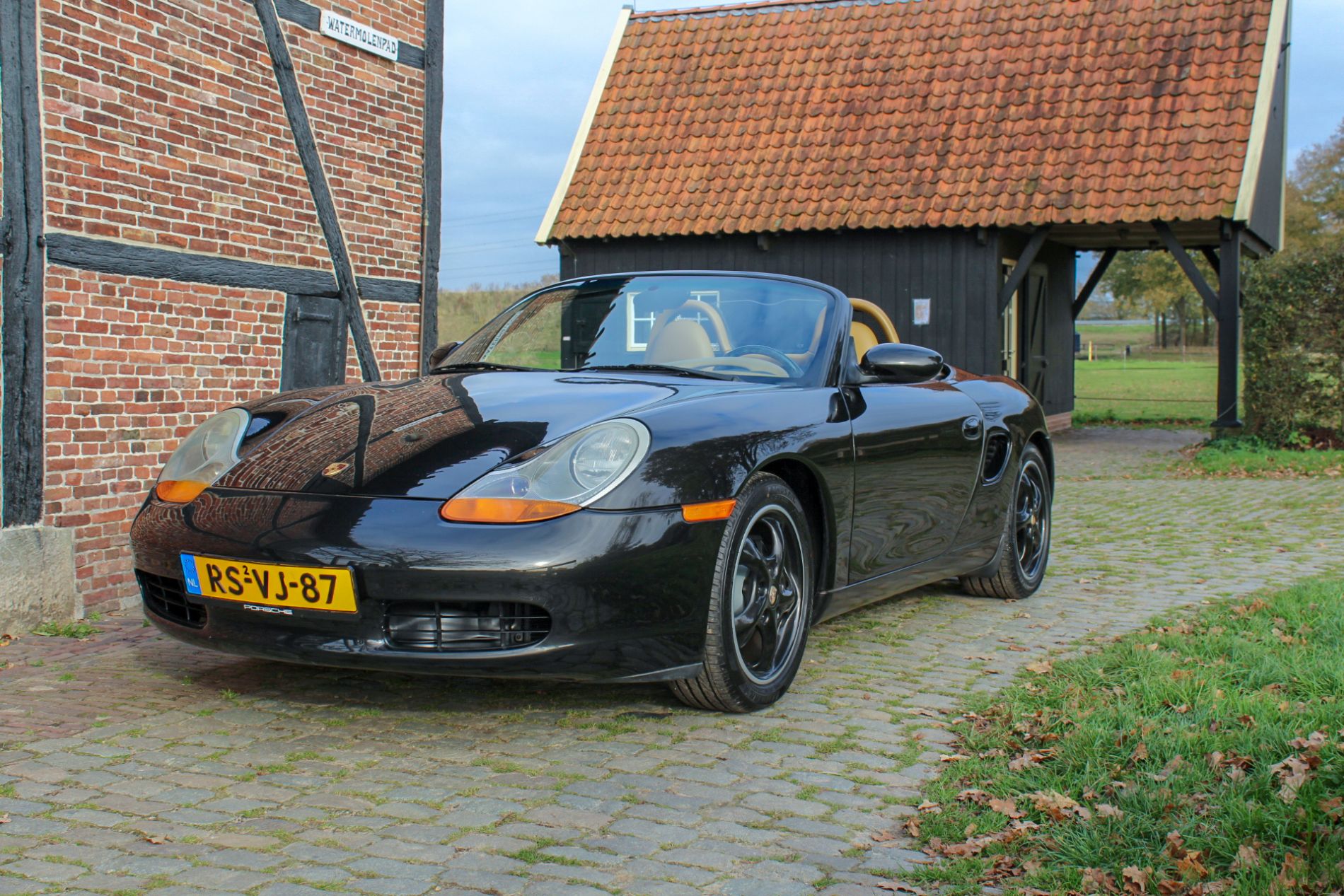 À l'extérieur, la voiture est en bon état. La peinture dans sa teinte noire "schwarz-met" présente quelques défauts visibles dans la galerie. On notera un enfoncement sur l'aile arrière côté conducteur. Les plastiques et joints extérieurs sont en bon état, tout comme les optiques. La capote est fonctionnelle mais le vendeur note la présence d'une tâche. Il indique que le châssis de ce Boxster est sain, des photos des soubassements sont disponibles dans la galerie.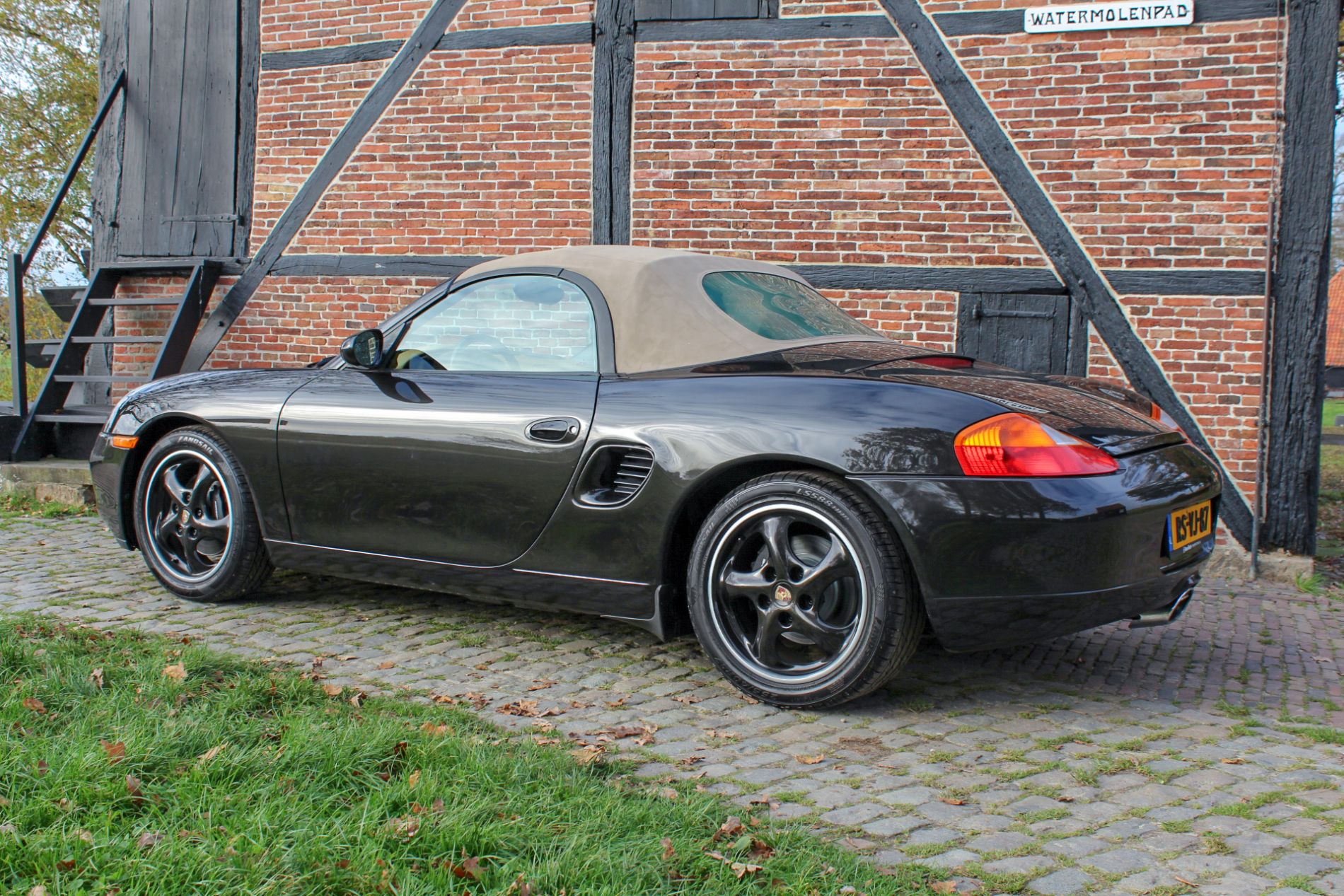 L'intérieur est en bon état. La sellerie en cuir ne comporte ni déchirures ni trous mais montre de légères traces d'usure. Le volant et le tableau de bord sont en bon état. L'instrumentation de bord ainsi que les équipements électriques fonctionnent normalement. Ce Boxster dispose notamment de la Climatisationt, d'inserts carbone et d'un système Hi-Fi 6 HP optionnel.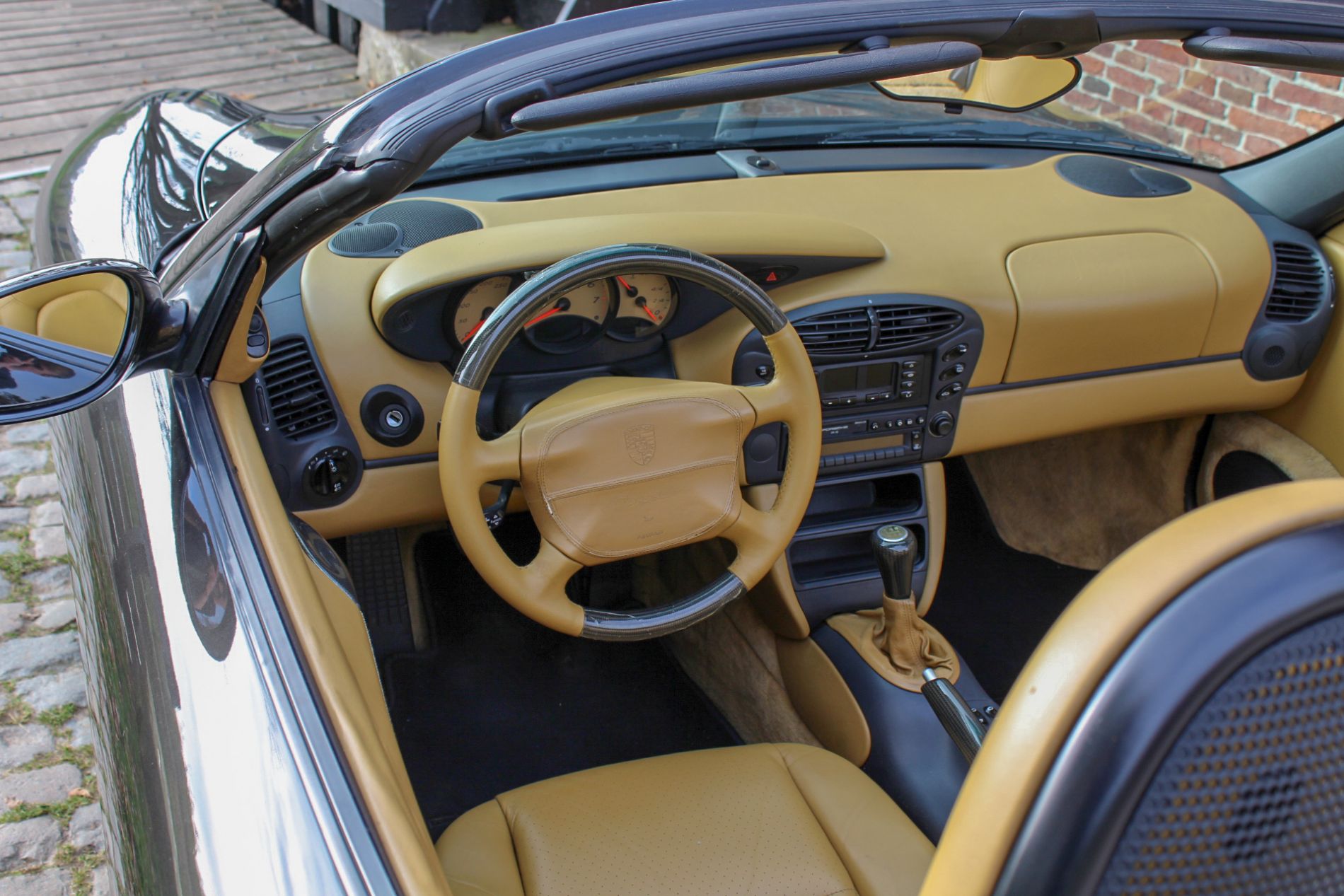 Le 6 cylindres de 2.5 litres développait 204 cv à sa sortie d'usine. Le vendeur indique que la mécanique fonctionne normalement de même que la boîte manuelle à 5 rapports. Le moteur est entièrement d'origine. La voiture a récemment bénéficié d'une révision standard.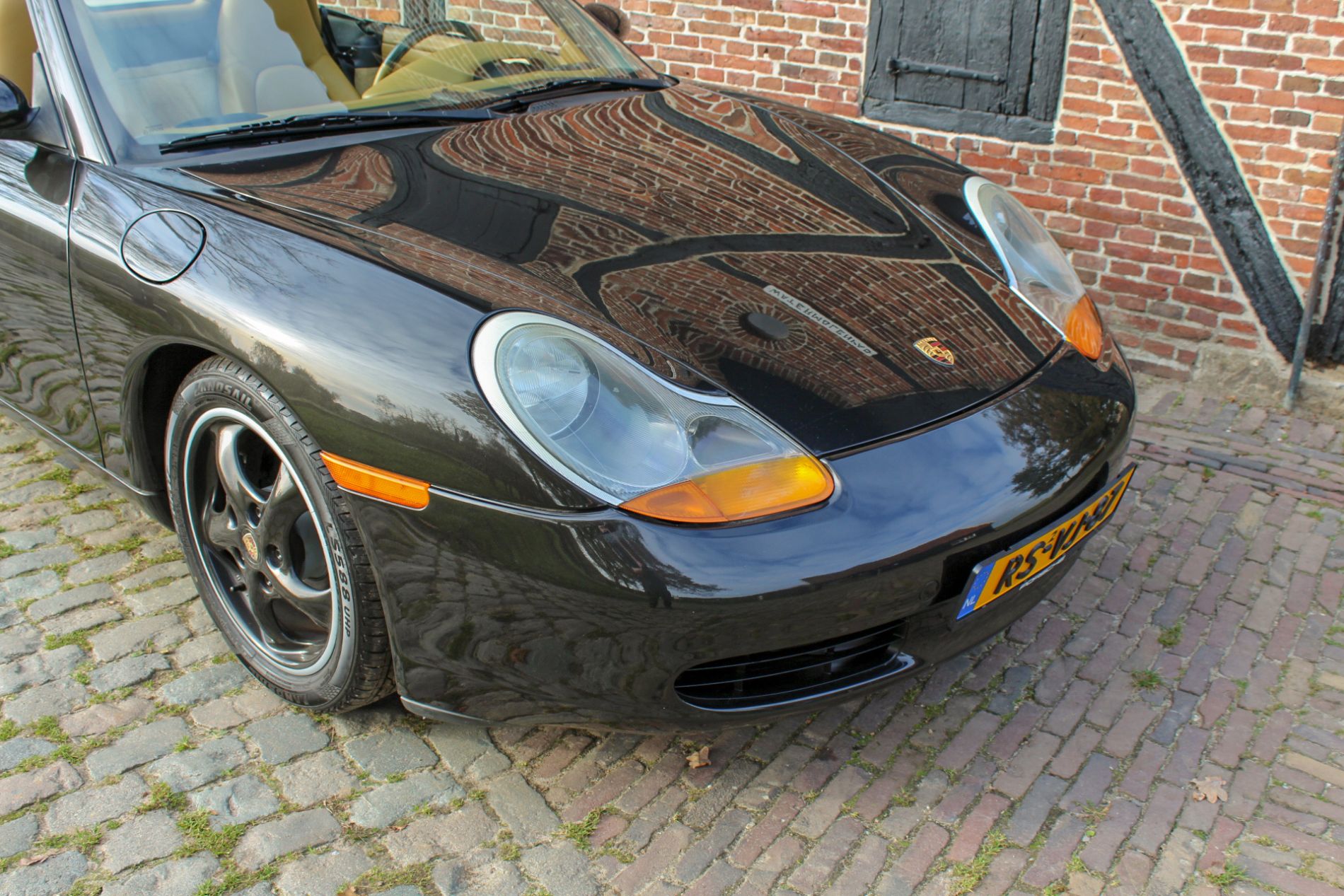 La voiture dispose de ses 4 jantes d'origine en très bon état chaussées de pneus en bon état. La voiture freine normalement.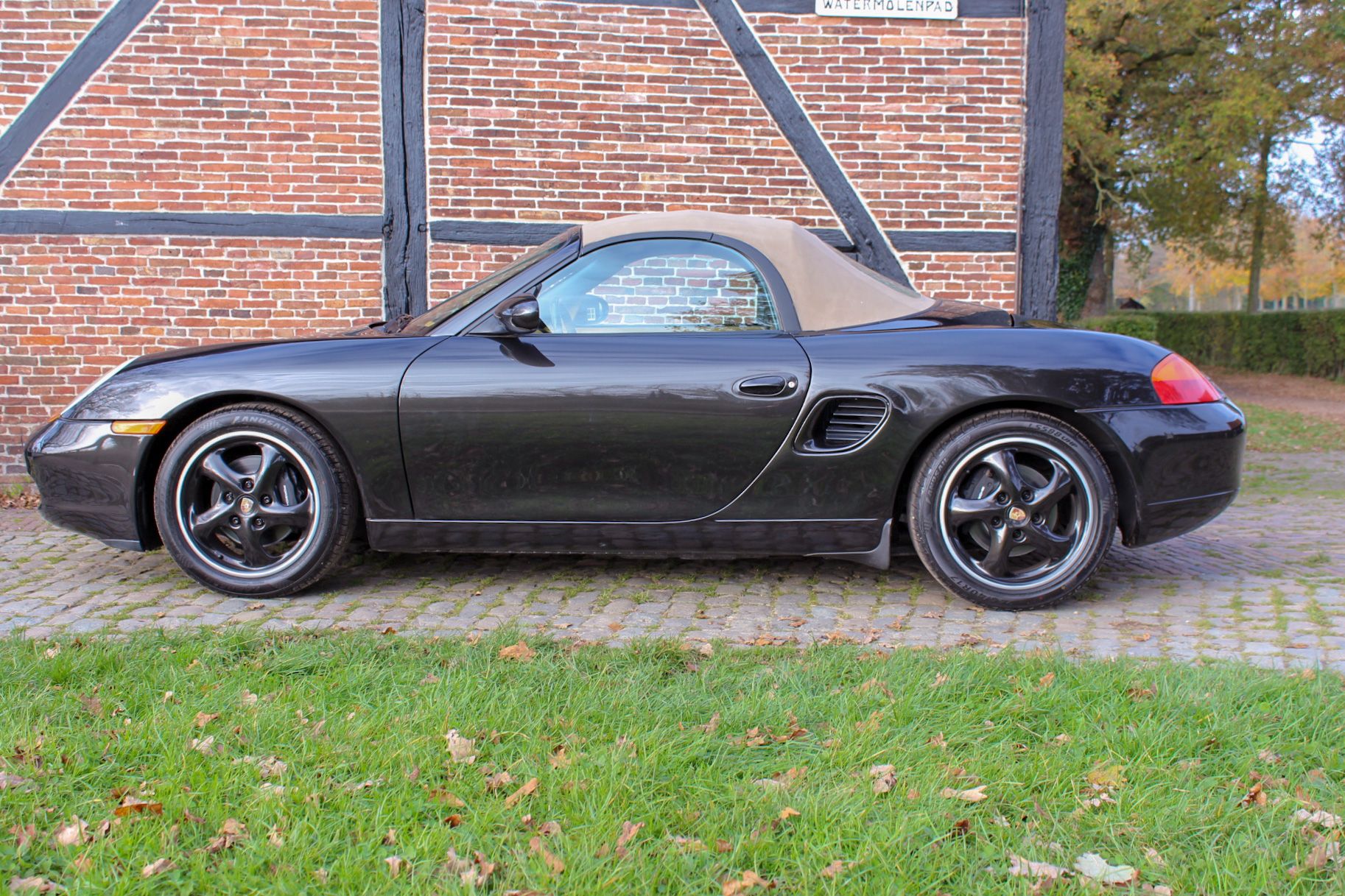 Le vendeur est un professionnel situé aux Pays-Bas à Hengelo (7554SN) et accepte les visites pendant la vente. La voiture sera vendue avec sa carte grise Hollandaise, son carnet et un rapport RDW. Le vendeur fournira un CT néerlandais récent pour la vente.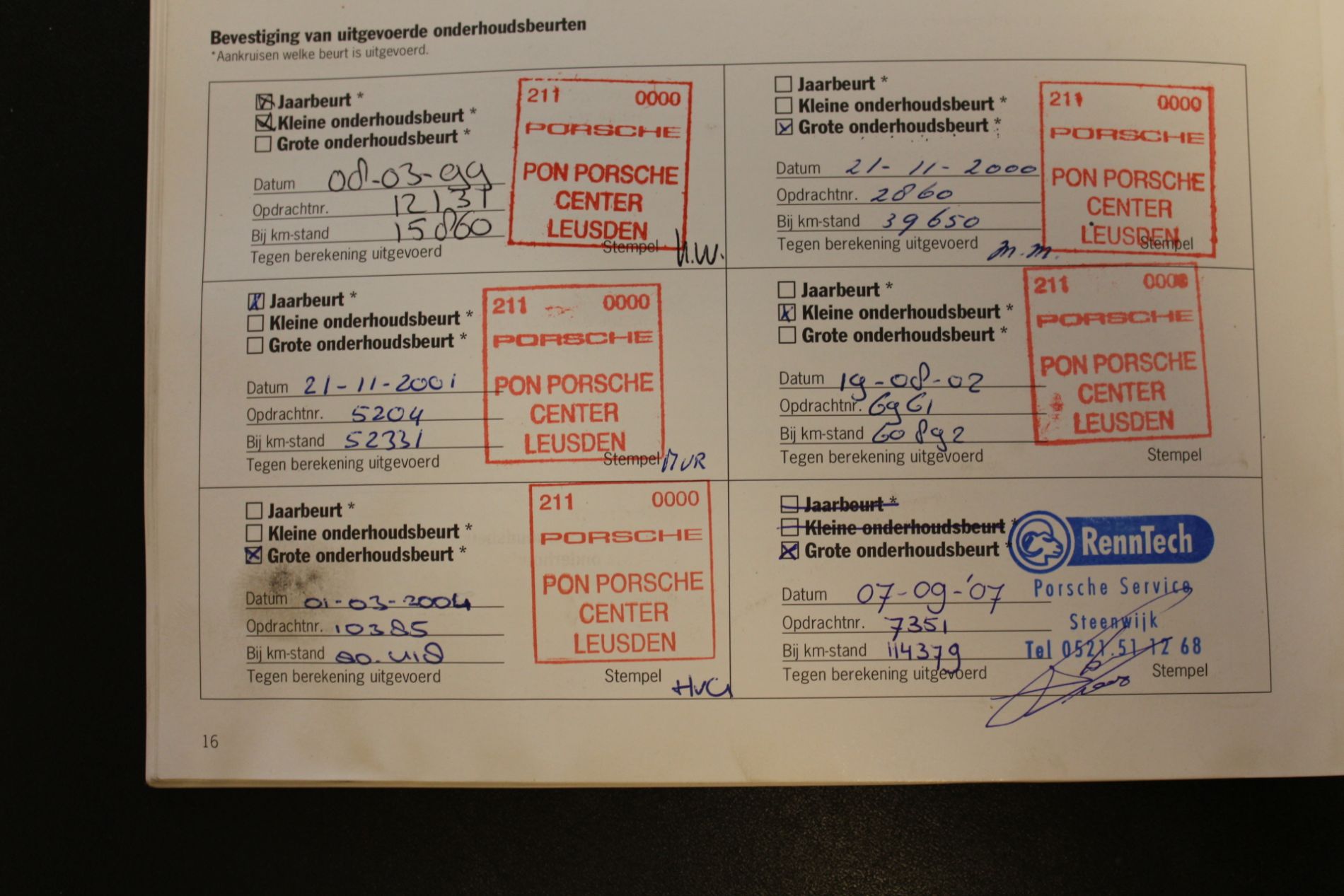 Le véhicule est vendu sans prix de réserve.
Auction information
Gallery
Seller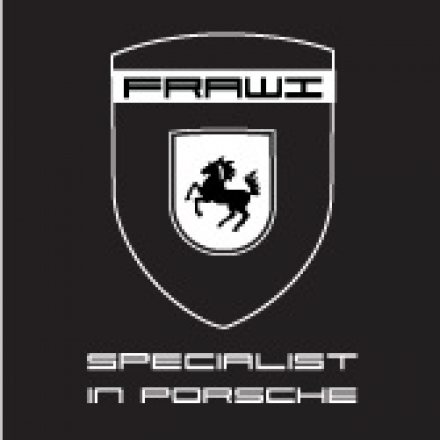 frawi
About this vehicule
Secure Payment

Secure PaymentThis vehicle is eligible for secure payment. You pay for your vehicle via an escrow account
Sold to benebene
Financing
You can no longer submit a request. Requests can be submitted up to 3 days before the end of the sale.
Newsletter
One email per week so you don't miss anything
Currently on Benzin
More on Benzin