Alpina B3 3.0 Edition 30 - 1995
Secure Payment
Si vous pensez que les Alpina sont de simples BMW rebadgées, alors cette B3 3.0 vous prouvera le contraire. Préparation moteur, intérieur exclusif, kit carrosserie spécifique et trains roulants revus... Bref cette Alpina n'a plus rien à voir avec la BMW sur laquelle elle se base. En plus de cela, si vous cherchez la rareté, ce modèle en berline n'a été produit qu'à 20 exemplaires ! A vos enchères. L'équipe Benzin
Localisation
France, Lens (62300)
Livraison
Possible en supplément
History report
This vehicle has a history report, click to view it.
Vidéo
Présentation
Cette Alpina B3 3.0 de 1995 d'origine japonaise est une troisième main affichant 131.000 km. Le vendeur indique que la voiture est en très bon état général, qu'elle dispose d'un Contrôle Technique valide et qu'elle a bénéficié de frais récents. Cette Alpina dispose d'une carte grise française et le rapport de l'UTAC est visible dans la galerie. Le vendeur indique que cette B3 a été achetée neuve par le 1er propriétaire en Allemagne pour être par la suite importée au Japon. Le deuxième propriétaire l'a achetée au Japon et l'a rapatriée en Allemagne. Le vendeur indique que ce modèle limité à 20 exemplaires en version berline a été produit pour célébrer les 30 ans de la marque.
Lien Histovec : Cliquez ici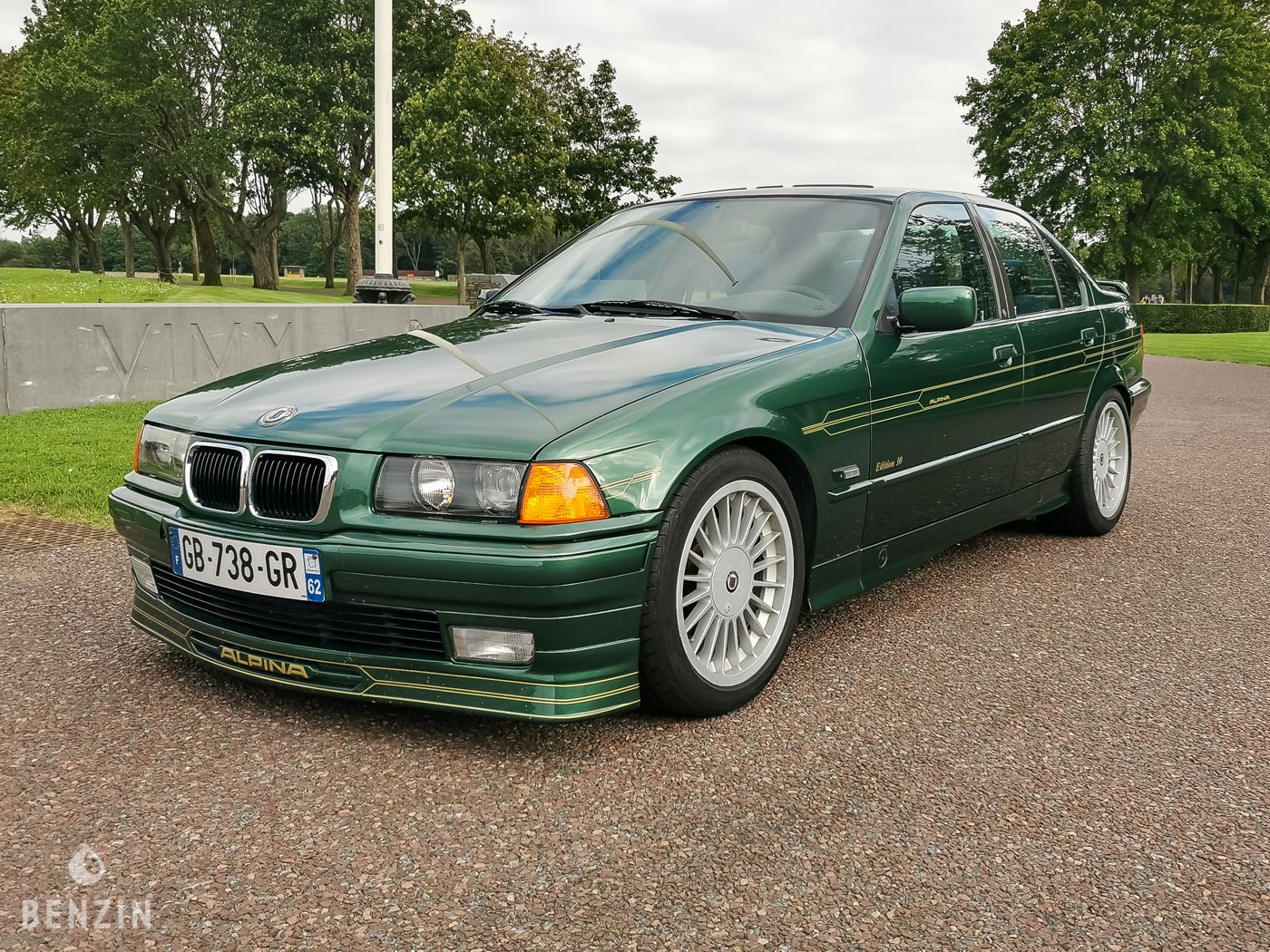 À l'extérieur, la voiture est en bon état. La peinture dans sa teinte verte "Boston Green" ne présente que de très rares défauts visibles dans la galerie. Le vendeur indique que la peinture s'écaille au niveau du rétroviseur conducteur (voir galerie). Les plastiques et joints extérieurs sont en bon état, tout comme les optiques. Le vendeur indique que cette Alpina est exempte de corrosion, des photos des soubassements sont disponibles dans la galerie.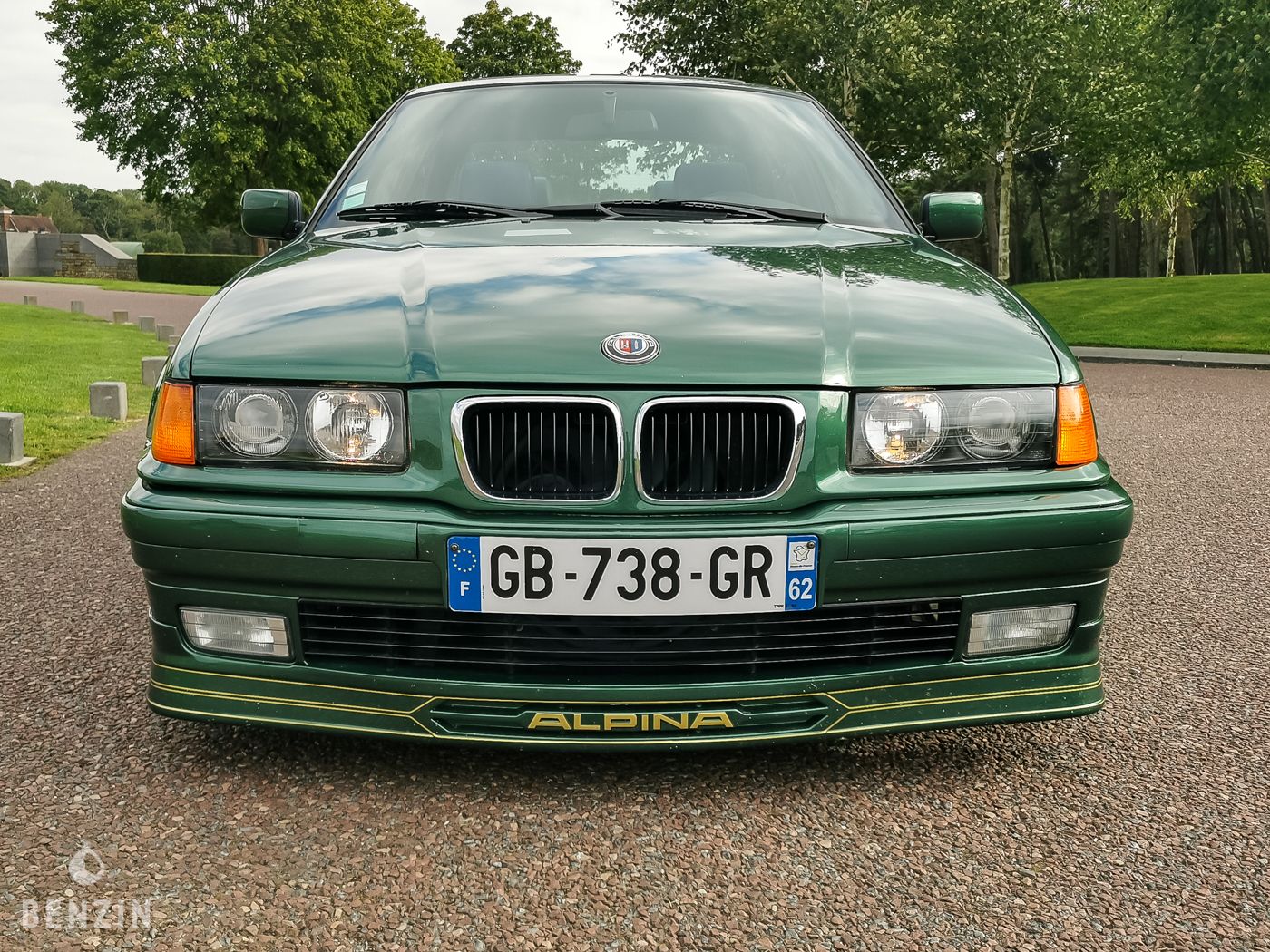 L'intérieur est en très bon état. La sellerie en velour bleu ne comporte ni déchirures ni trous mais montre de légères traces d'usure. Le volant, le tableau de bord et les inserts en noyer sont en bon état. La ronce de noyer côté passager présente une fissure (voir galerie). L'instrumentation de bord ainsi que les équipements électriques fonctionnent normalement.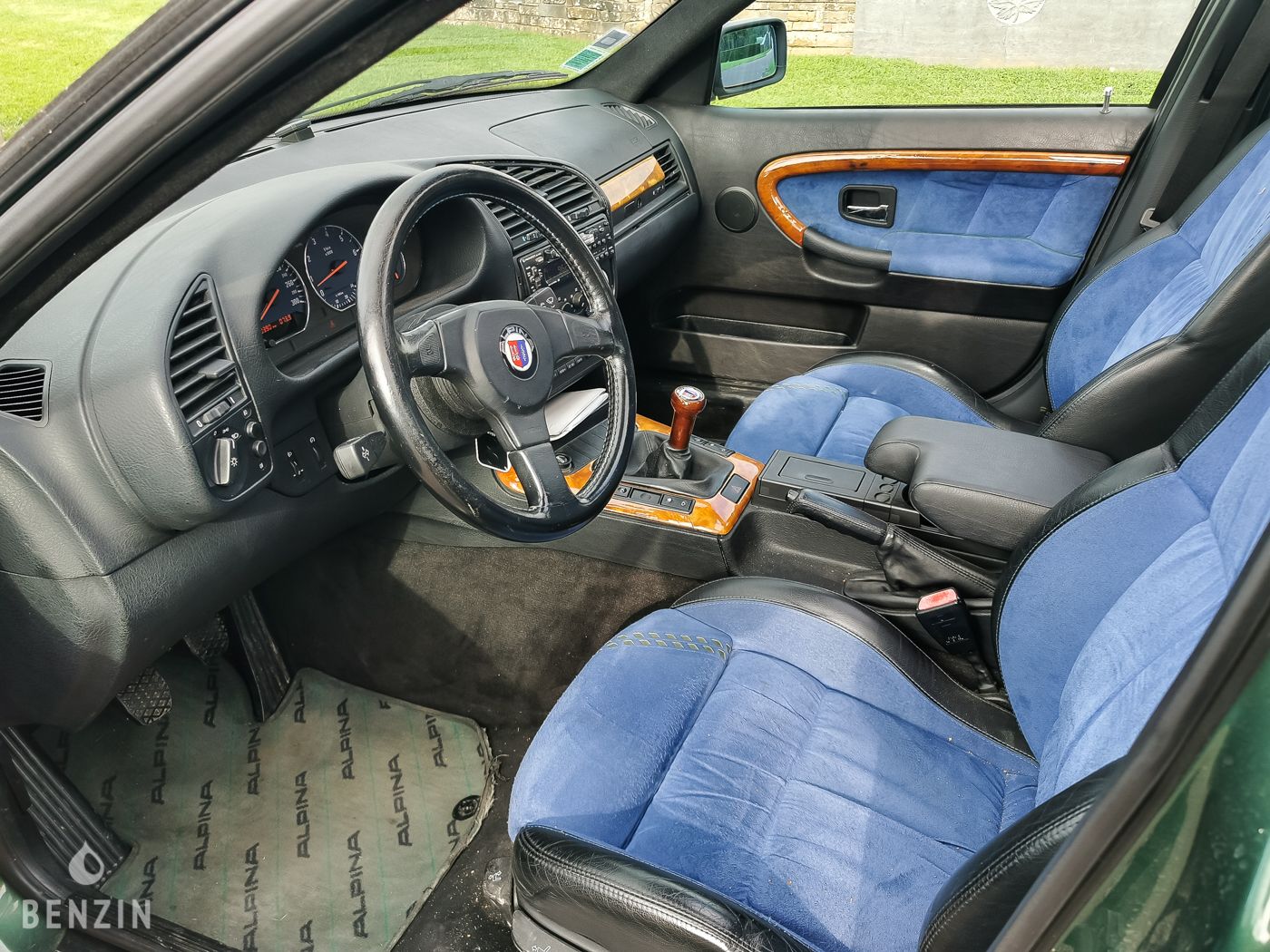 Le 6 cylindres de 3.0 litres développait 250 cv à sa sortie d'usine. Le vendeur indique que la mécanique fonctionne normalement de même que la boîte manuelle à 5 rapports. Le moteur est entièrement d'origine. Le vendeur dispose du carnet d'entretien japonais suivant le kilométrage du véhicule.
Le vendeur indique que récemment, le véhicule a bénéficié des frais suivants :
-Vidange d'huile moteur
-Remplacement du filtre à huile
-Remplacement des 6 bougies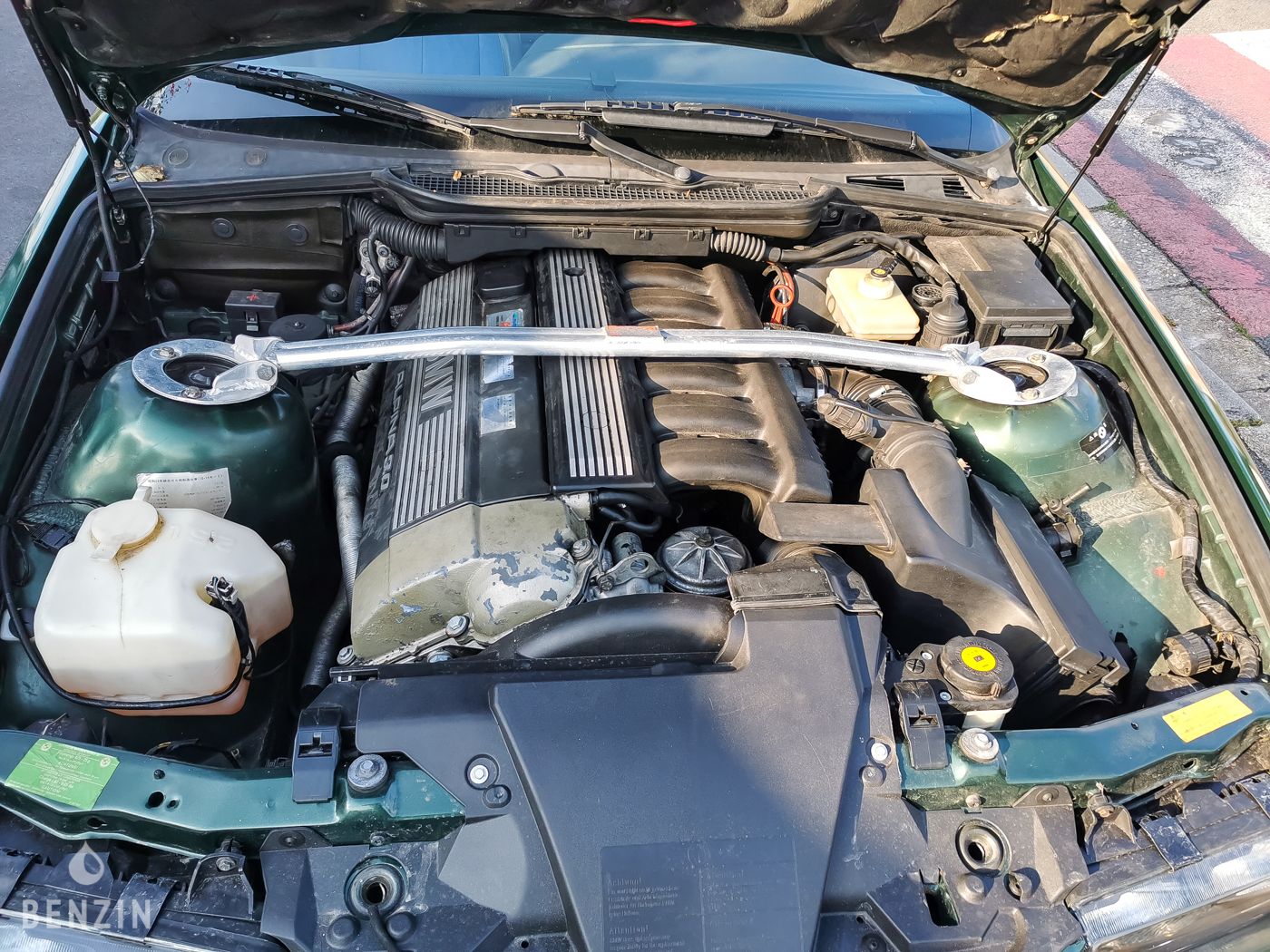 La voiture dispose de ses 4 jantes Alpina d'origine en bon état chaussées de pneus en bon état. La voiture freine normalement.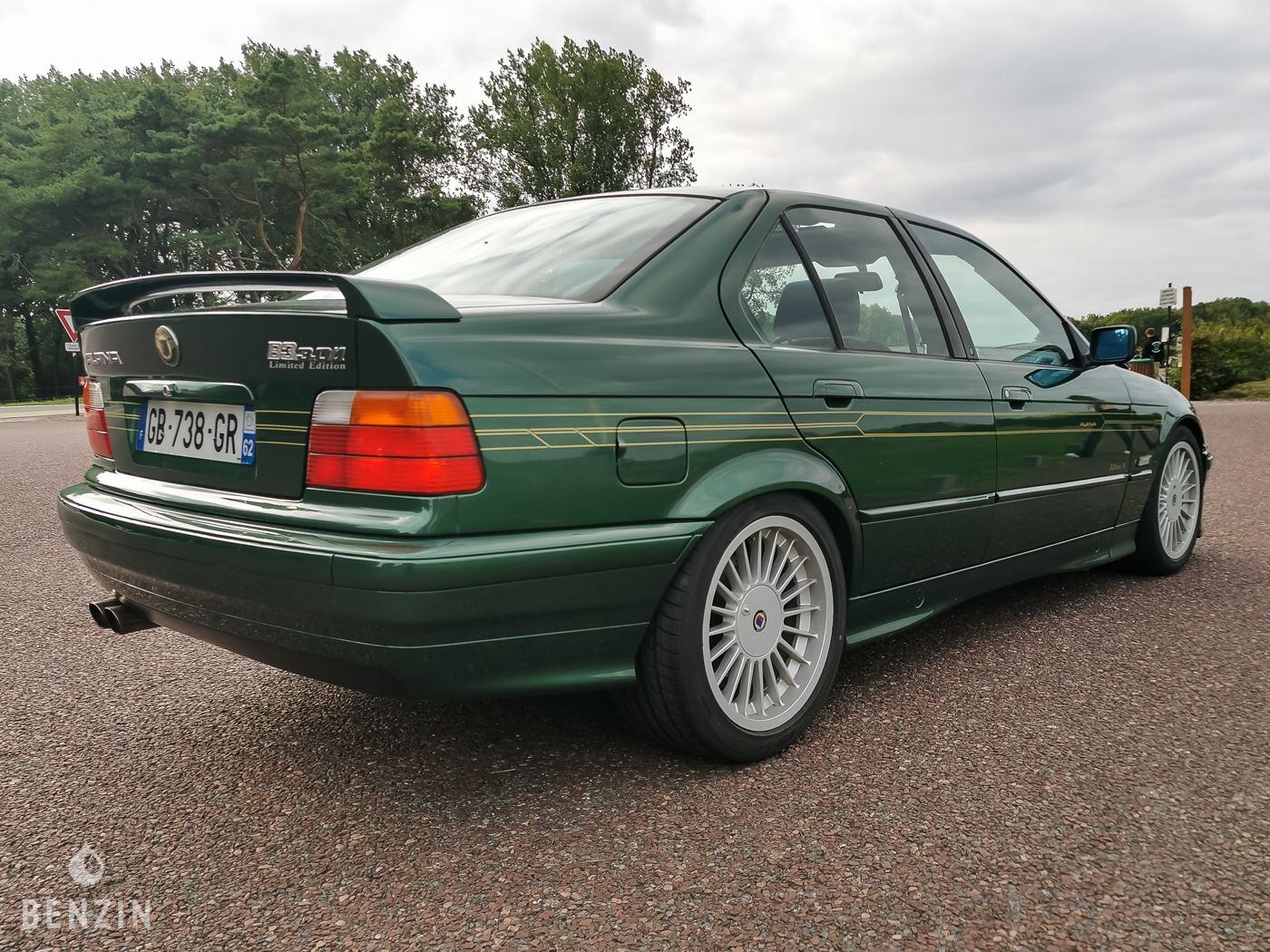 Le vendeur est un particulier situé en France à Lens (62300) et accepte les visites pendant la vente. Le vendeur propose d'ailleurs de récupérer les éventuels visiteurs à la Gare de Lens avec le véhicule. La voiture sera vendue avec sa carte grise française, un CT, des factures, son carnet d'entretien, un rapport de l'UTAC, sa documentation et un certificat de conformité.
Le vendeur a souhaité définir un prix de réserve.
Auction information
Galerie
Seller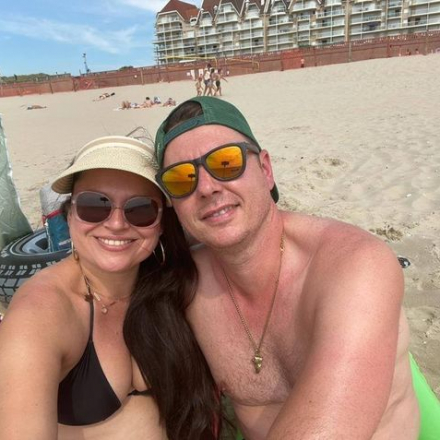 LaurentC
About this vehicule
Secure Payment

Secure PaymentThis vehicle is eligible for secure payment. You pay for your vehicle via an escrow account
Reserve not met
Financing
You can no longer submit a request. Requests can be submitted up to 3 days before the end of the sale.
Newsletter
Un mail par semaine pour ne rien manquer
Currently on Benzin
More on Benzin