Piaggio APE 50 - 1997
Secure Payment
"Au nord, c'était les corons". Si vous connaissez la suite alors cet APE 50 dans cette originale livrée sang et or est fait pour vous. Que vous souhaitez pouvoir rentrer du stade Bollaert sans vous soucier de perdre votre permis après une belle victoire face au LOSC ou simplement rouler dans un cyclo atypique, une seule issu : placez votre enchère. L'équipe Benzin
Localisation
France, Spicheren (57)
Livraison
Possible en supplément
Vidéo
Présentation
Ce triporteur Piaggio APE50 type TL5T de 1997 est d'origine italienne. Le vendeur indique que le triporteur est en bon état général. Le triporteur est en très bon état et dispose de papier italien. Le vendeur pourra accompagner l'acquéreur dans les démarches d'immatriculation en France de ce triporteur.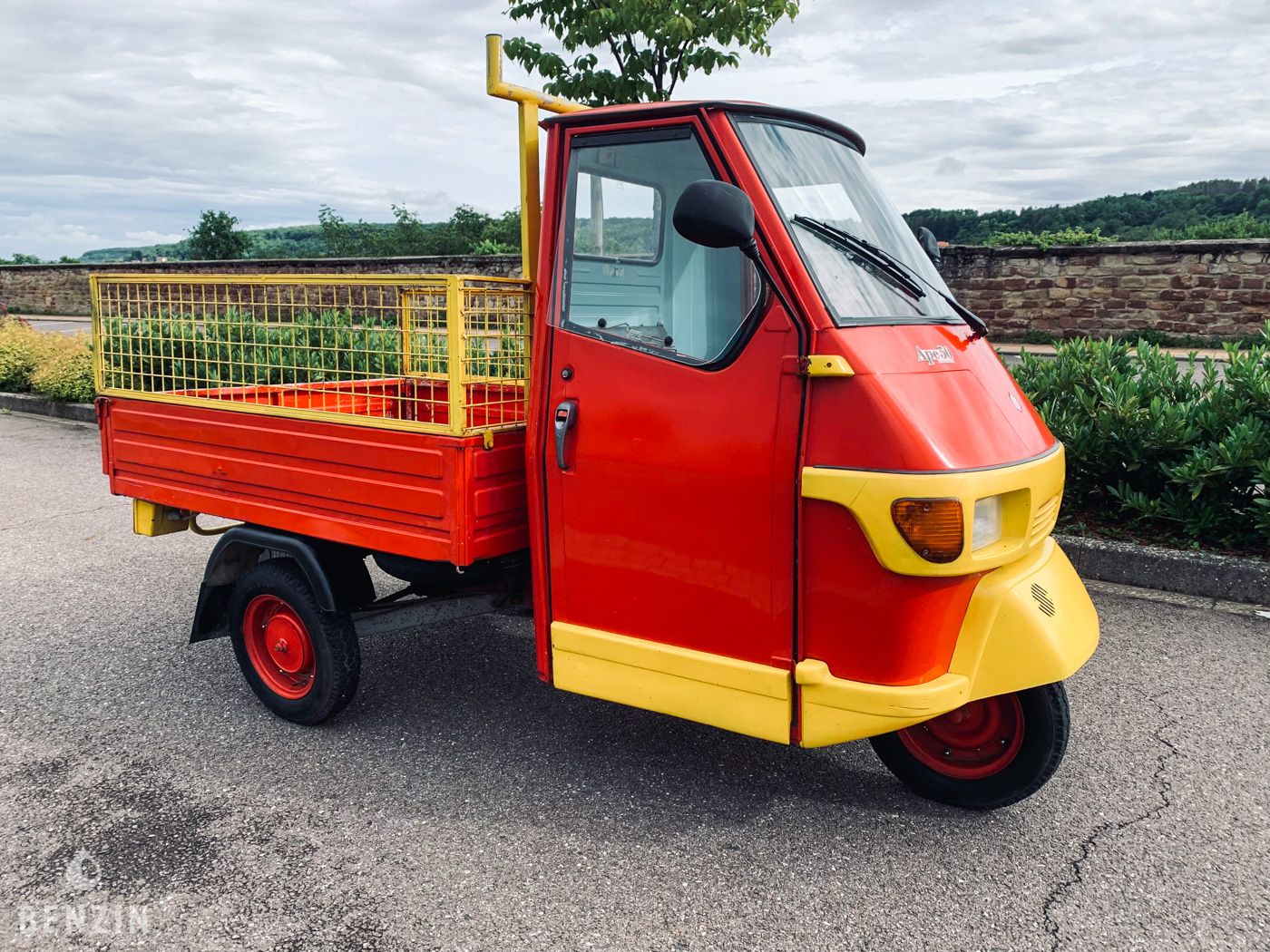 À l'extérieur, la triporteur est en bon état. La peinture dans sa teinte rouge et jaune présente quelques s défauts visibles dans la galerie. Les plastiques et les joints extérieurs sont en bon état, tout comme les optiques. Le vendeur indique que ce triporteur est sain. Il précise également que le triporteur est entièrement d'origine à l'extérieur.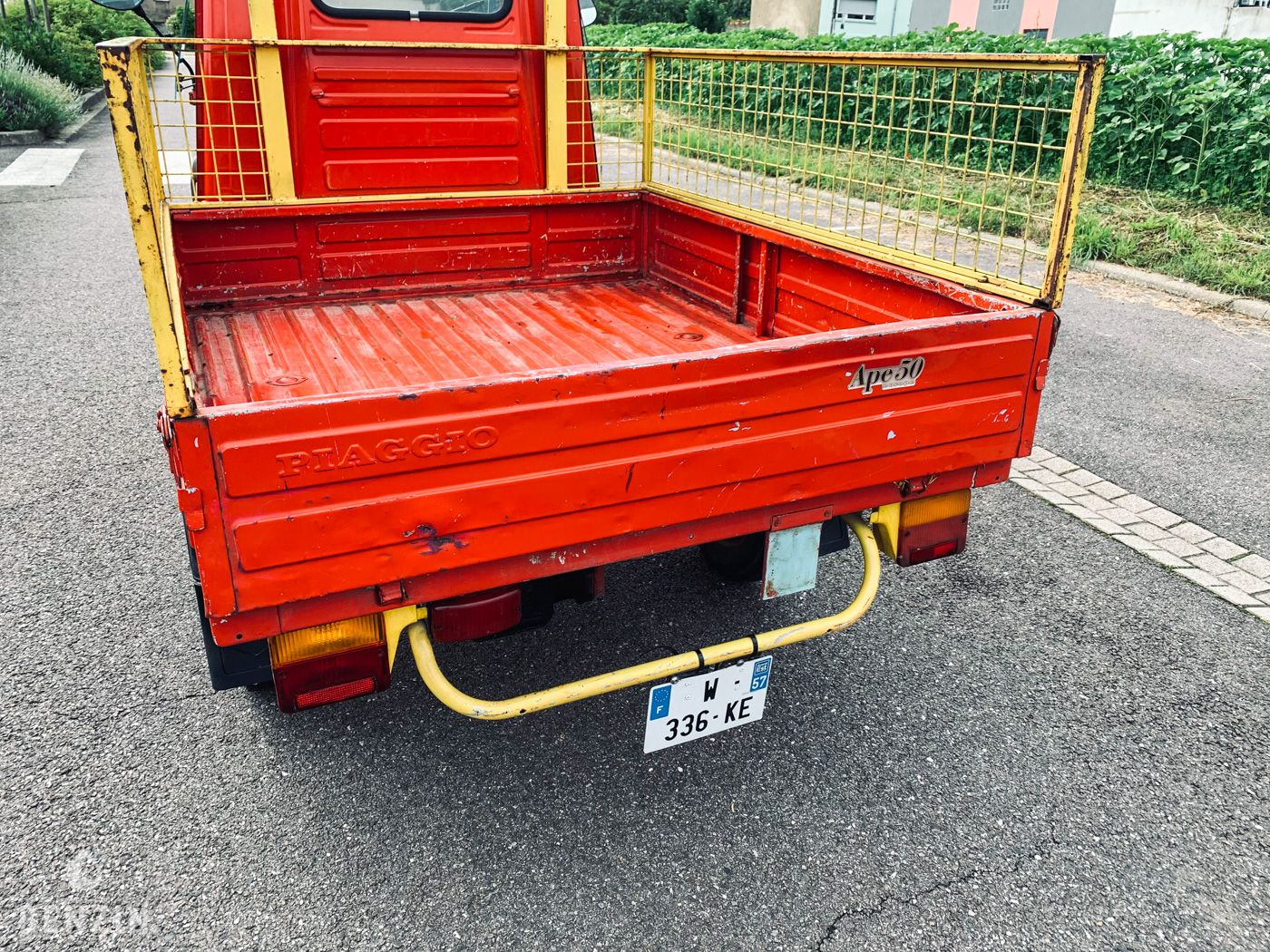 L'intérieur est en bon état et entièrement d'origine. La sellerie ne comporte ni déchirures ni trous mais montre de très légères traces d'usure. Le volant et le tableau de bord sont en très bon état. L'instrumentation de bord ainsi que les équipements électriques fonctionnent normalement.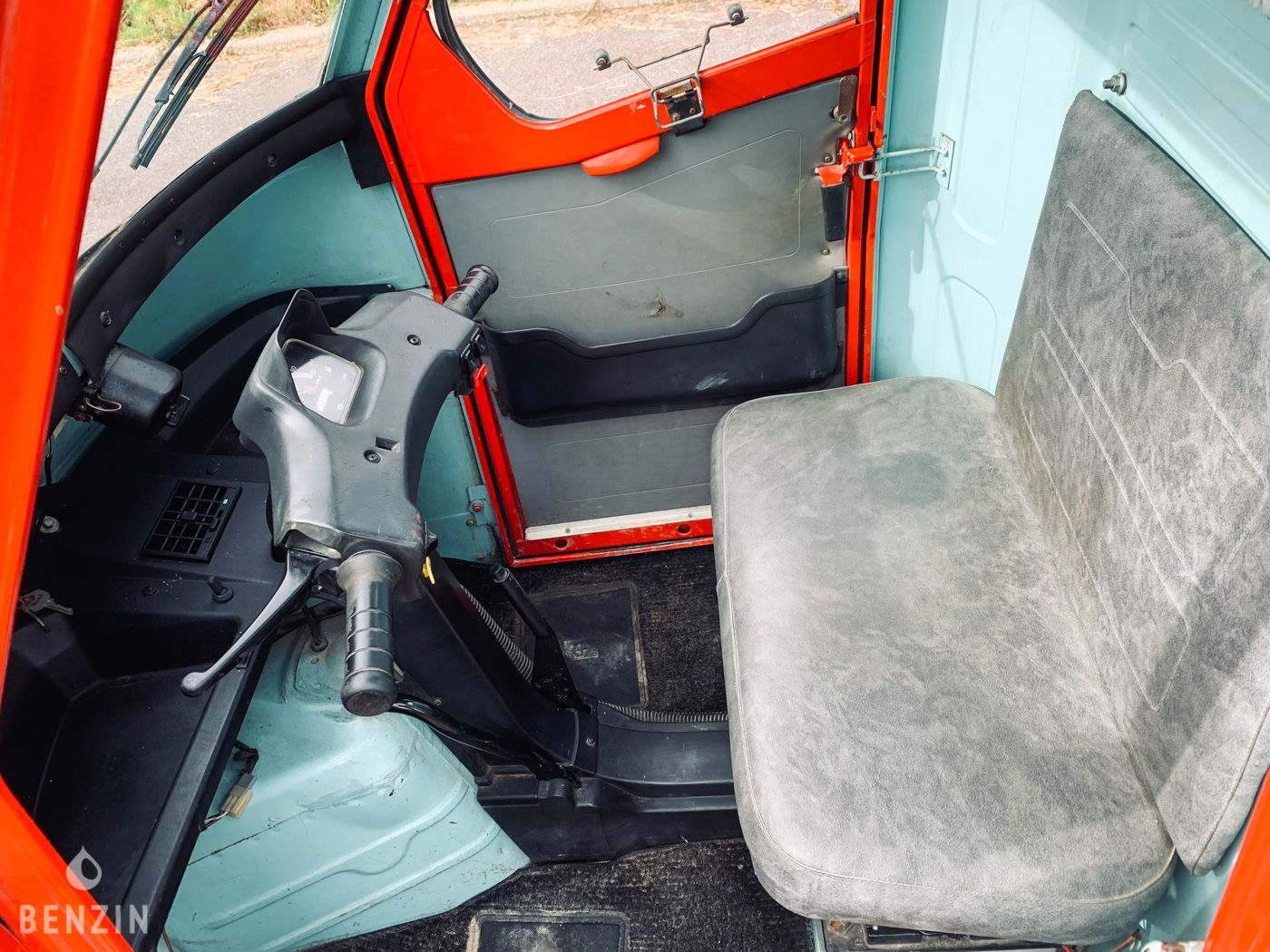 Le moteur est un monocylindre de 49cc. Le vendeur indique que la mécanique fonctionne normalement de même que la boîte à 4 rapports. Le moteur est entièrement d'origine.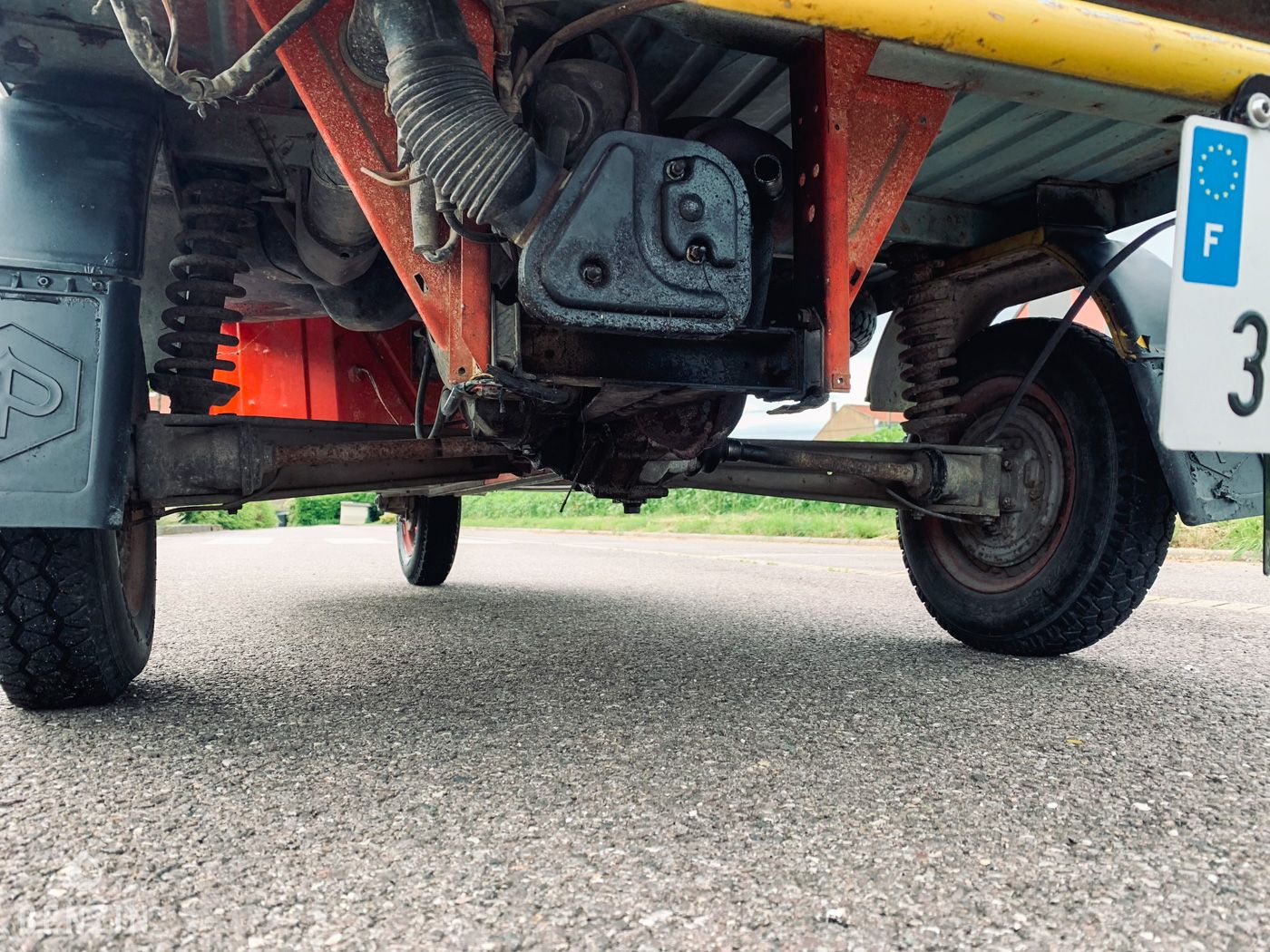 Le triporteur dispose de ses 3 jantes d'origine en très bon état chaussées de pneus en bon état. Le triporteur freine normalement. Le vendeur ne rapporte aucun jeu dans les trains roulants.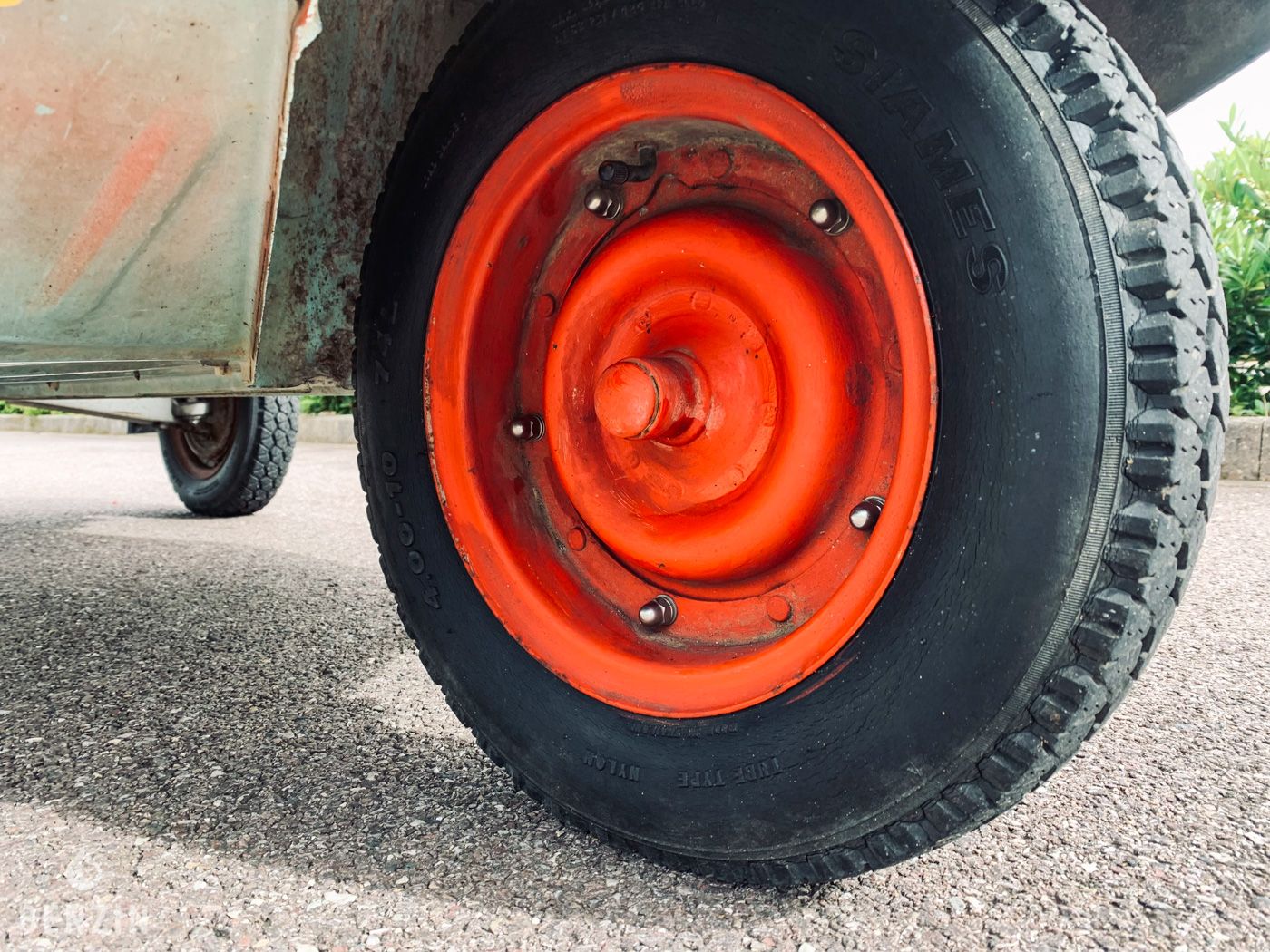 Le vendeur est un professionnel situé en France à Spicheren (57350) et accepte les visites pendant la vente. Le triporteur sera vendu avec sa carte grise italienne, et ses clés.
Le vendeur a souhaité définir un prix de réserve.
Auction information
Galerie
Seller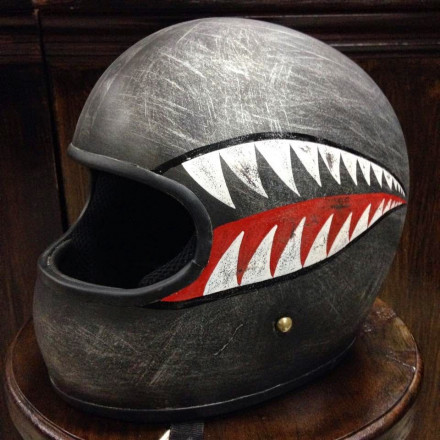 CNH320
About this vehicule
Secure Payment

Secure PaymentThis vehicle is eligible for secure payment. You pay for your vehicle via an escrow account
Benzin Trusted Seller

Benzin Trusted SellerThis badge reward the sellers who did several transactions on Benzin with very good buyer feedbacks.
Sold to Tom2817
Financing
You can no longer submit a request. Requests can be submitted up to 3 days before the end of the sale.
Newsletter
Un mail par semaine pour ne rien manquer
Currently on Benzin
More on Benzin