This vehicle got away! Don't miss the next one by subscribing to the model:
Renault 9 / 11
Renault Alliance Convertible DL - 1986
Secure Payment
The French Touch. The Renault Alliance, originally intended for the American market, is a UFO on our roads. In the US, when you wanted to buy a small economical convertible, Renault (thought) they had the solution. Today, this commercial failure is a real collector's item. And wouldn't it be the perfect car to drive on sunny French roads, California style? To your bids.

Benzin
Location
France, Vertou (44)
Delivery
Possible in addition.
Presentation
This 1986 Renault Alliance Convertible DL of American (California) origin shows 75,000 miles, although this mileage cannot be verified. The seller states that the car is in good overall condition, has a valid MOT and has a history since 2014.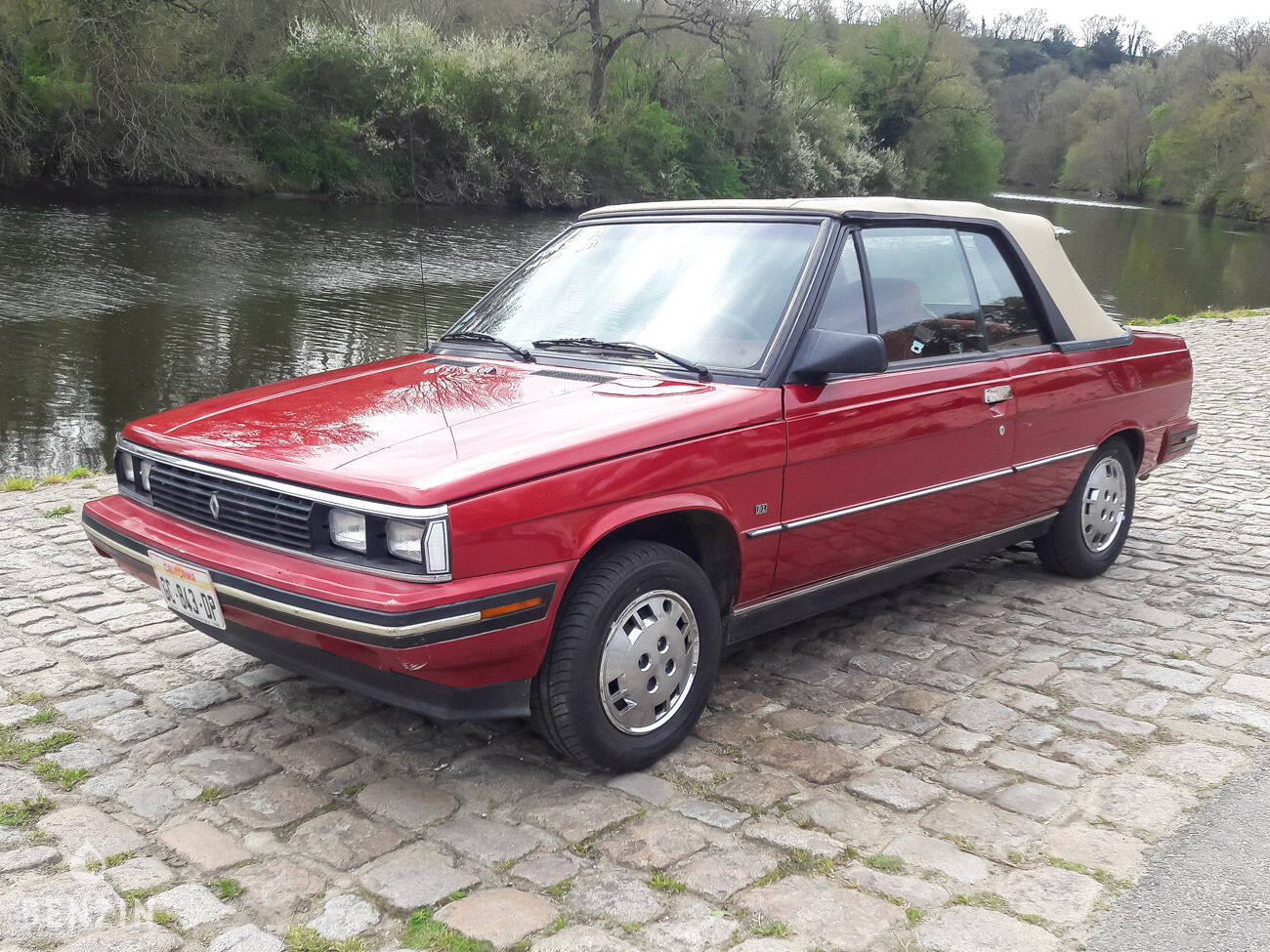 On the outside, the paint in its burgundy color has some visible defects in the gallery. The headlights are in good condition, as well as the electro-hydraulic soft top and its PVC window. We note that some seals are worn. The windshield has a slight scratch. Pictures of the underbody are available in the gallery.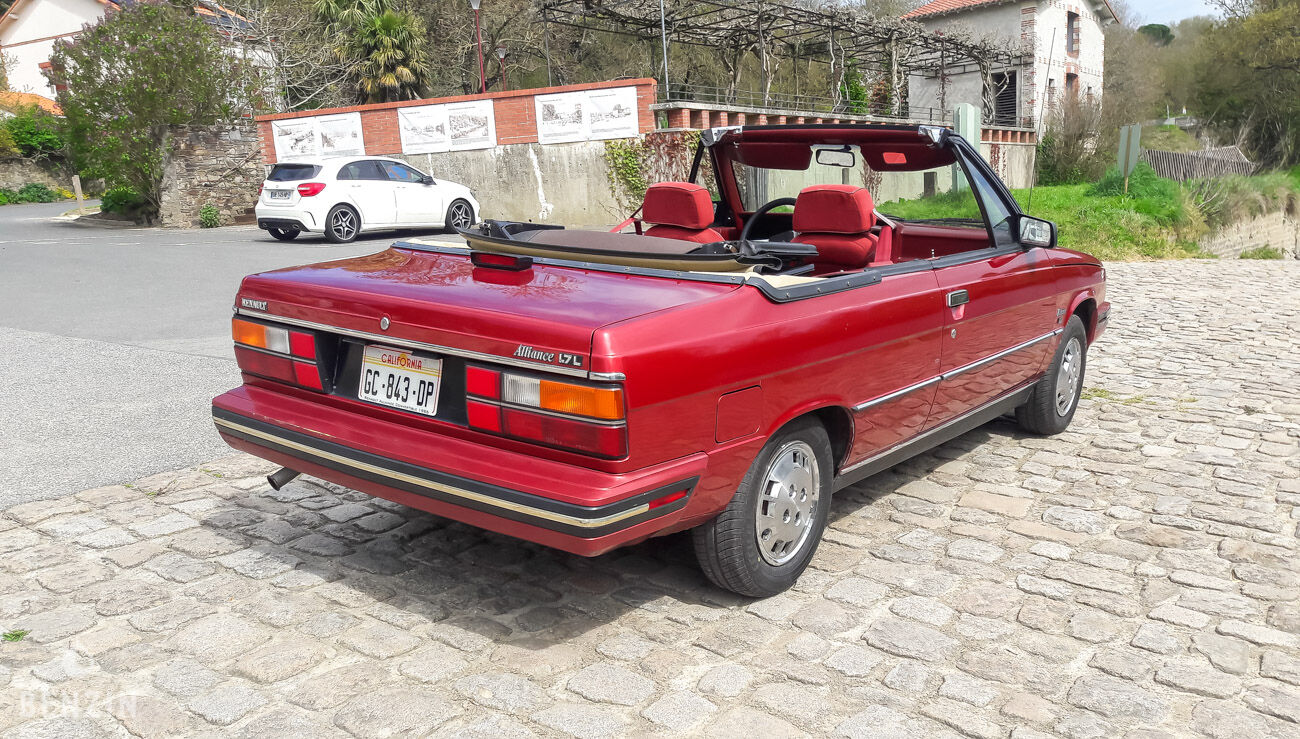 The interior is in good condition. The red velvet upholstery has no tears or holes but shows slight wear. The steering wheel and the dashboard are in good condition. The carpet has 2 tears. The on-board instrumentation and the electrical equipment are working normally. The original window handles are broken and have been replaced by others coming from a Clio 1. The front window regulators have been restored (their sheath has been replaced).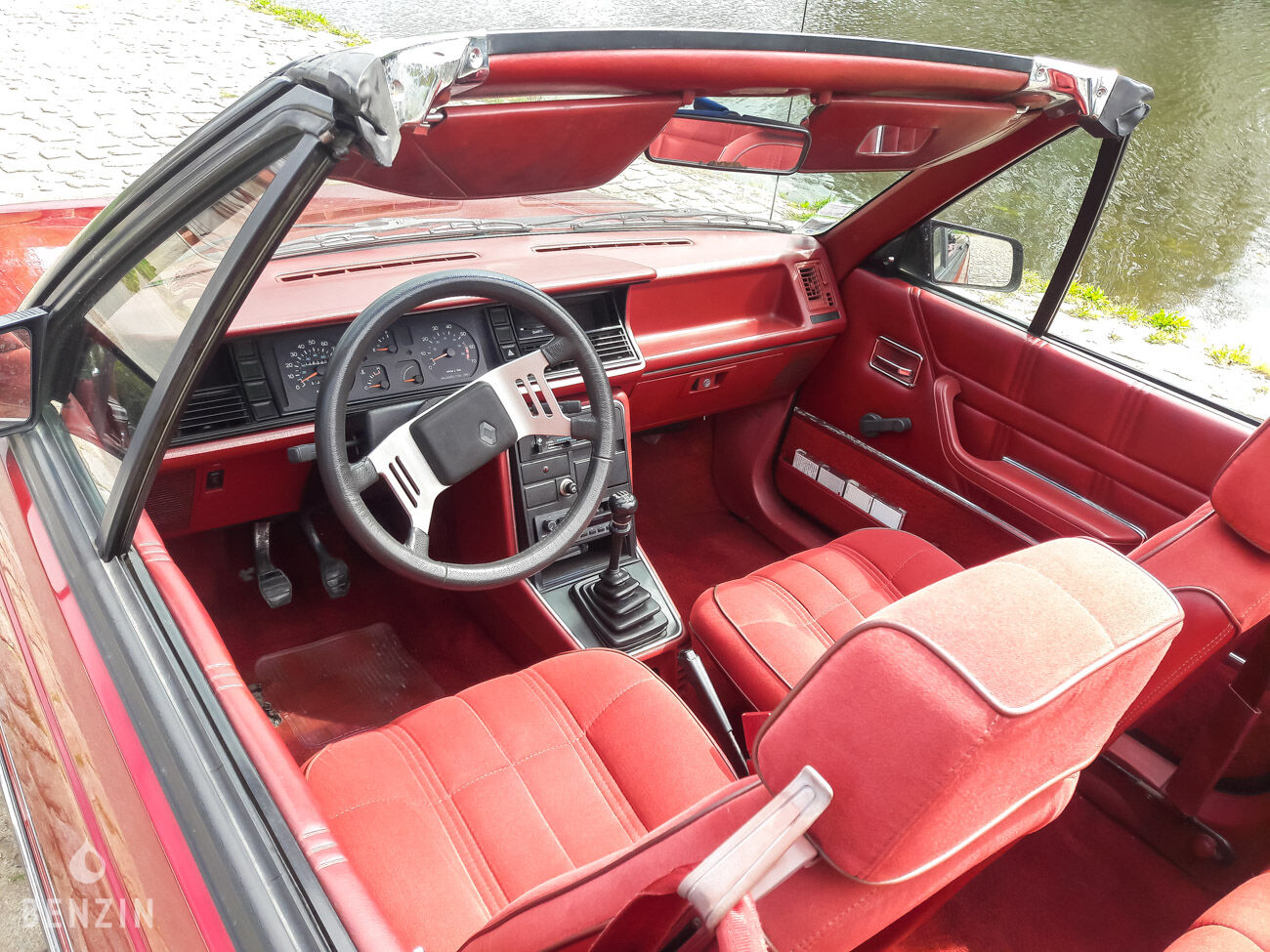 The engine is a 4 cylinder 1.7 liters (single point injection). The seller indicates that the mechanics work normally as well as the 5-speed manual transmission. The seller has some invoices visible in the gallery. Recently, it has had the following charges:
- Tank treated and resinated with a Restom kit
- Fuel pump and filter
- Distribution kit + water pump end of 2021
- Accessory belt end of 2021
- Drainage, filters and spark plugs (for sale)
The car has its 4 original sheet metal rims in good condition, with new tires (1000km). The car brakes normally. A geometry has been done following the change of the 2 steering rods (specific parts).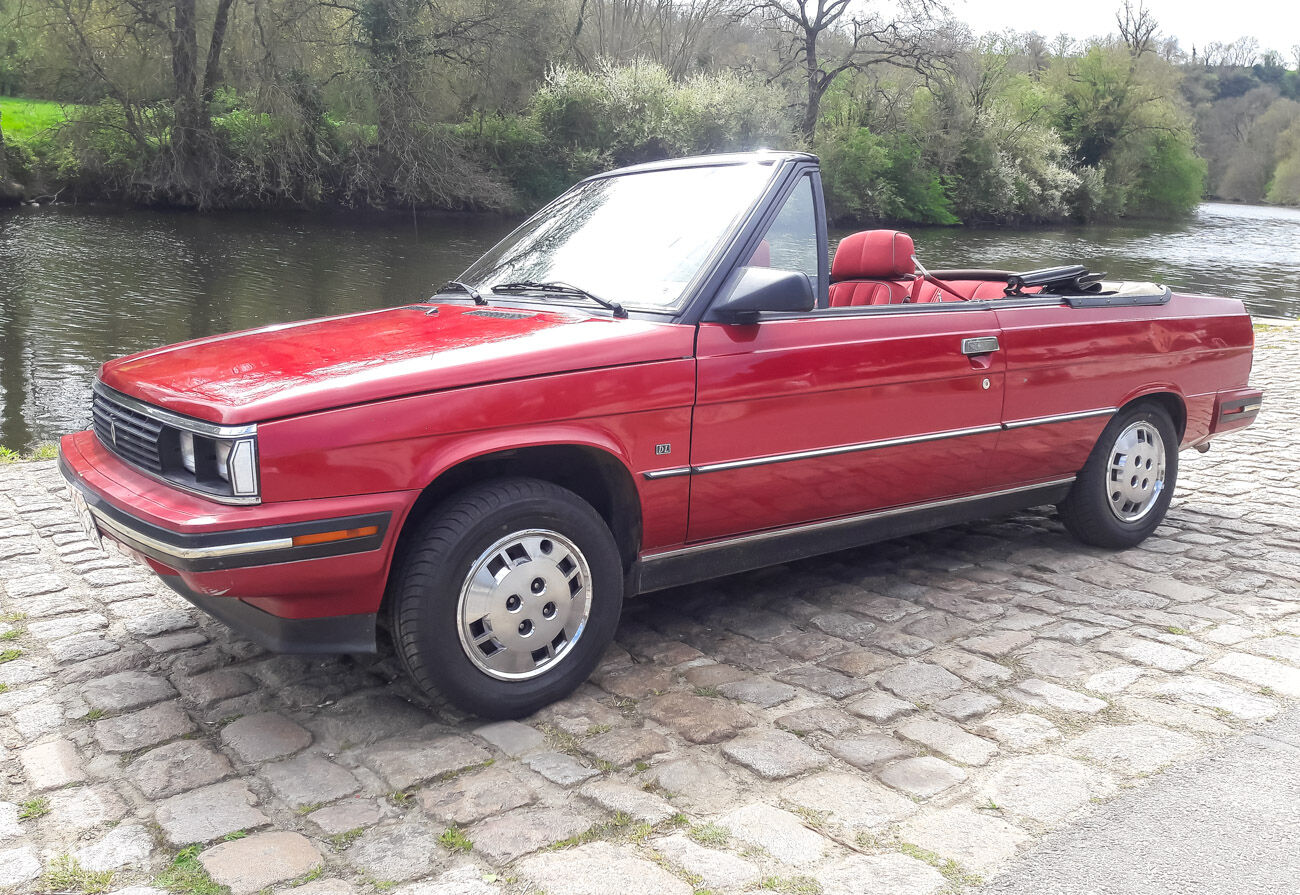 The seller is a private individual located in France in Vertou (44) and accepts visits during the sale. The car will be sold with its French registration (collection), invoices and the seller commits to provide a favorable CT of less than 6 months for the sale, the last one dating from September 2021. Some parts will be provided with the car.
The seller wished to define a reserve price.
Auction information
About this vehicule
Secure Payment

Secure PaymentThis vehicle is eligible for secure payment. You pay for your vehicle via an escrow account
Model page
Renault
Renault 9 / 11
Sold to Elgregos31
Newsletter
Subscribe to our Newsletter : one email per week so you don't miss a thing!
Currently on Benzin
More on Benzin