Porsche 911 type 930 Turbo 3.3 - 1986
Secure Payment
911 Turbo, the Ferrari in the mirror. A virile car, which does not hide its intentions: to satellite you. Pioneer of the 911 Turbo line, the 930 Turbo is now a collector's item. To take its wheel is to ensure pure sensations, sometimes brutal, even bestial. The 930 cannot be tamed by just anyone. This car, with its atypical history and its crystal clear story, is waiting for you to relive the 80's in the most beautiful way.

Benzin
Location
France, Mèze (34)
History report
This vehicle has a history report, click to view it.
Note: Vehicle put back on line following a withdrawal of the previous winner without any link with the car. This one was not reimbursed for the service fees.
Presentation
This 1986 Porsche 911 type 930 turbo of French origin has 166.000 km, mileage certified by invoices and its maintenance booklet. The seller indicates that the car is in good general condition, that it has a valid Technical Control and that it has benefited from recent and regular maintenance. This Porsche 911 was purchased new at the Porsche Grenelle Automobiles dealership in Paris on February 14, 1986 by Prince Aga Khan for his daughter Vanessa as a gift for her 18th birthday. The following owners are also known.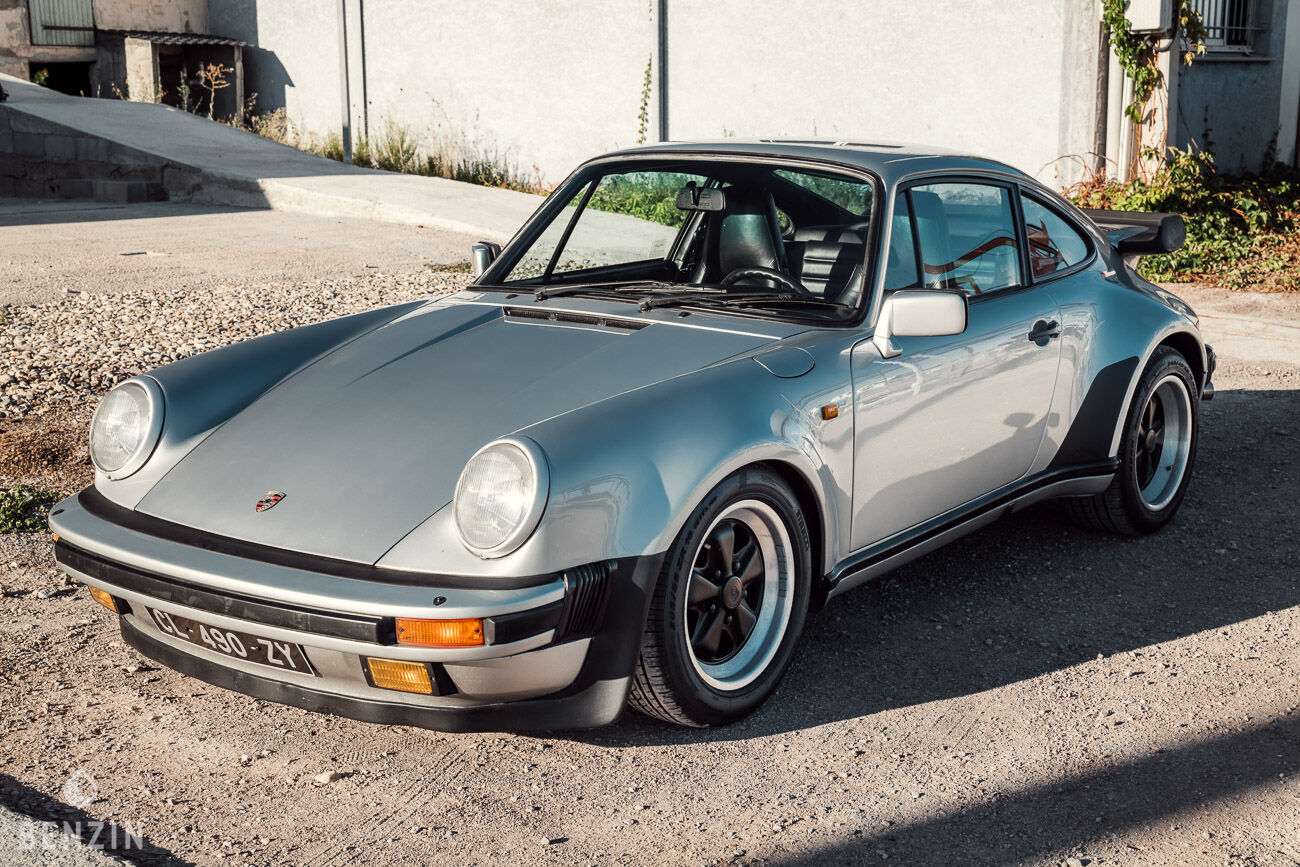 On the outside, the car is in good condition. The paint in its silver grey metallic (980) color has only a few visible flaws in the gallery. The exterior plastics and seals are in good condition, as are the headlights.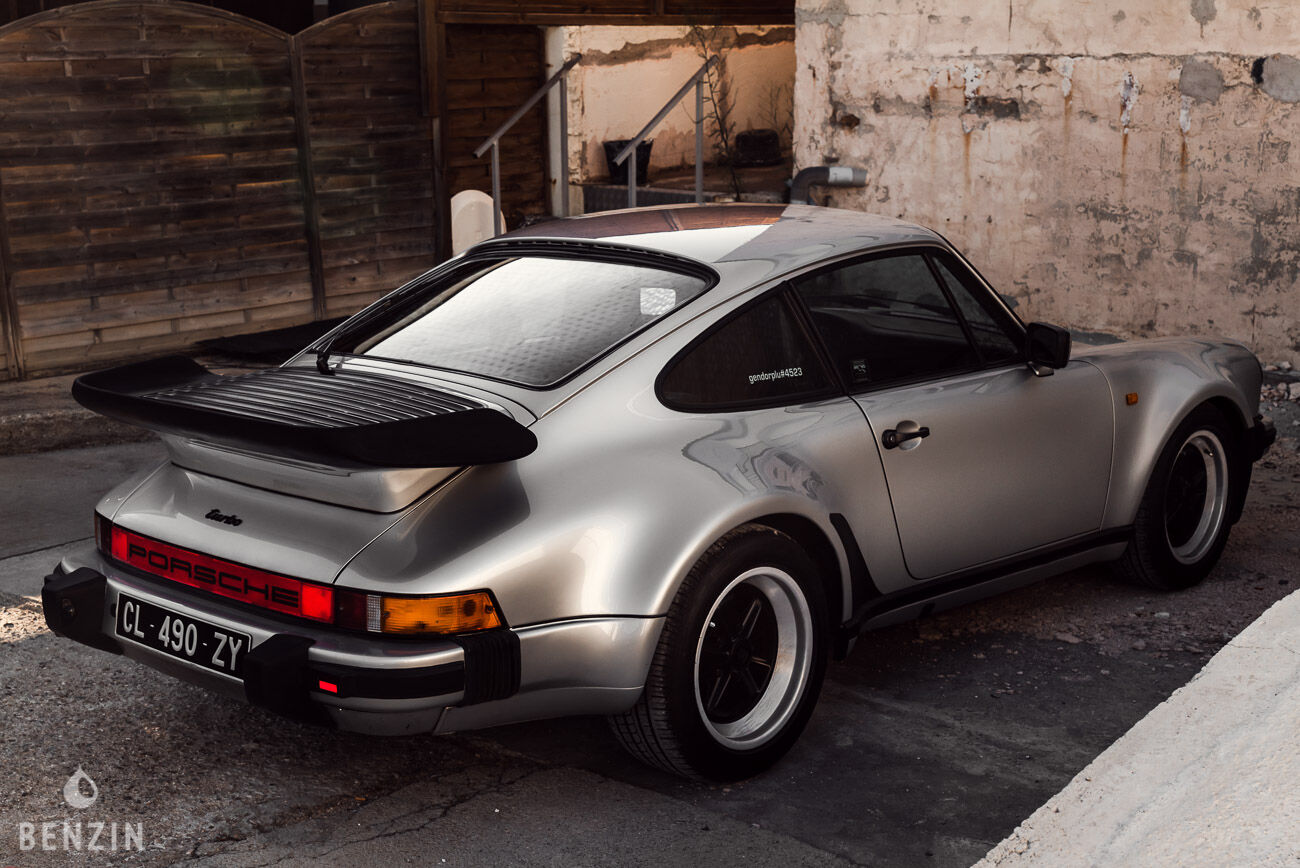 The interior is in good condition. The black leather upholstery has no tears or holes but shows slight wear. The steering wheel and dashboard are in good condition. The on-board instrumentation as well as the electrical equipment work normally, except for the passenger power window control and the air conditioning (not charged). This 911 has the following equipment:
Self-locking differential
-Sport seats
-Electric seats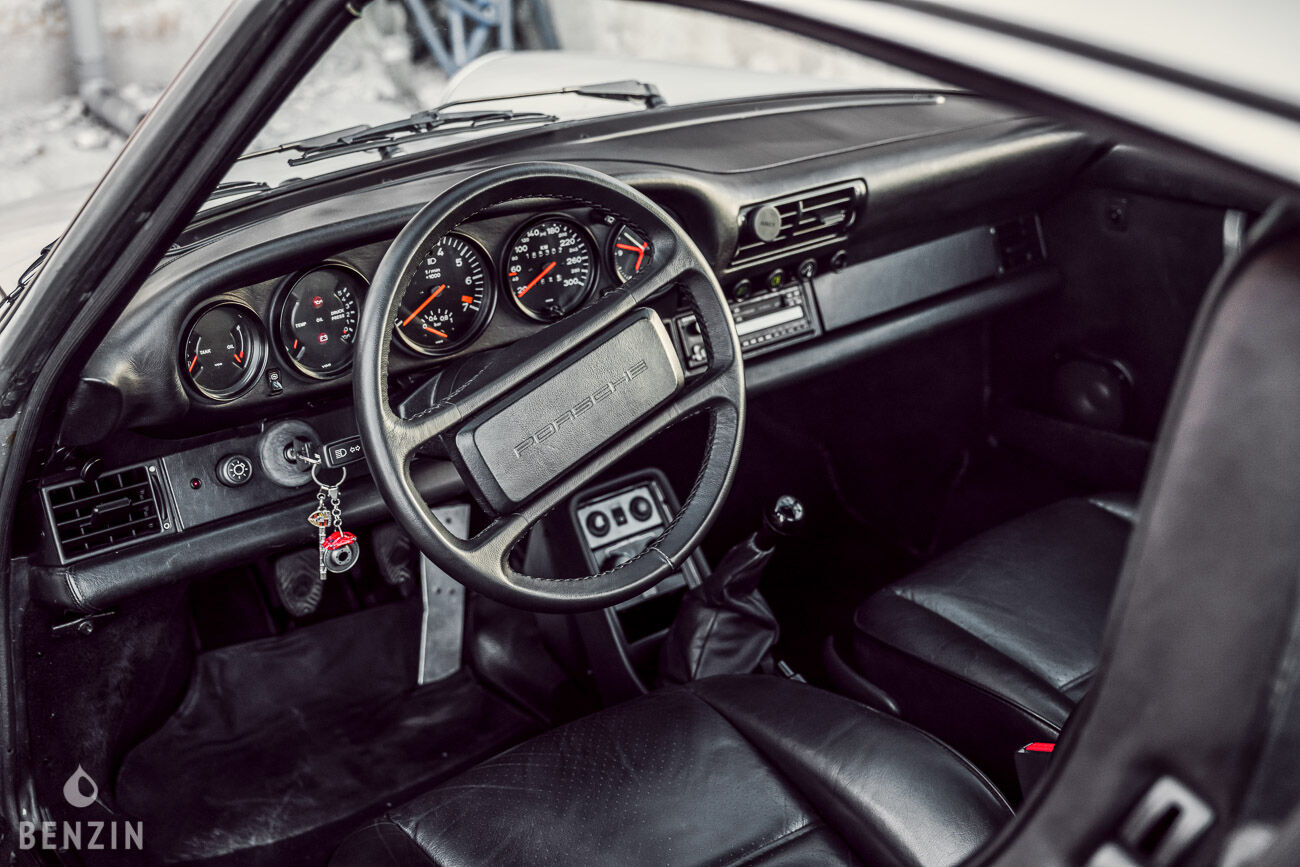 The 3.3-liter 6-cylinder developed 300 hp when it left the factory. The seller indicates that the mechanics work normally as well as the 4 speed manual transmission. The seller has numerous invoices and the maintenance booklet following the car's mileage. In 2019, the car has benefited from a complete engine and gearbox rebuild in Porsche Center (Alliance Auto, CP Montpellier). The invoice of this repair is visible in the gallery.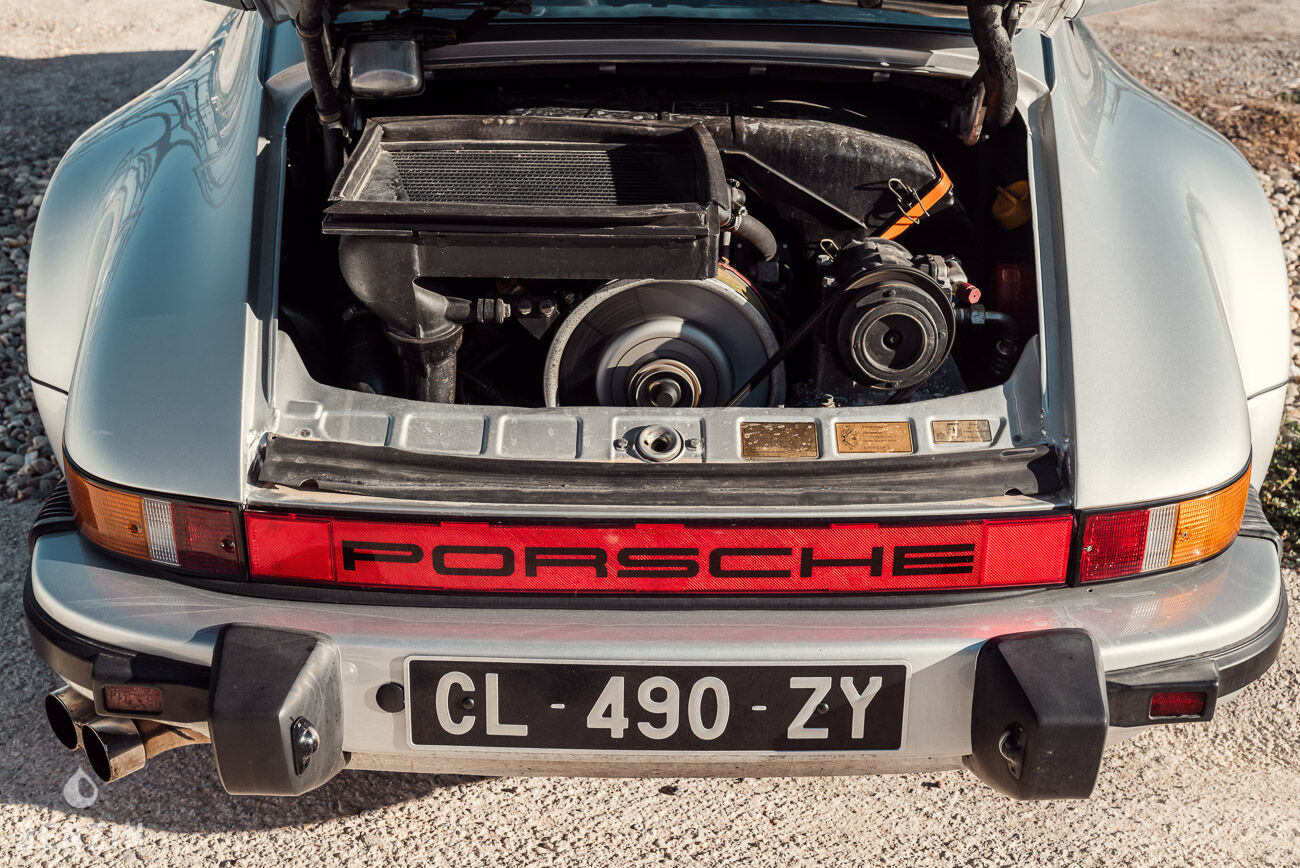 The car has its 4 original rims in good condition, with tires in very good condition. The seller specifies that the 4 tires have been replaced 1200km ago. The car brakes normally.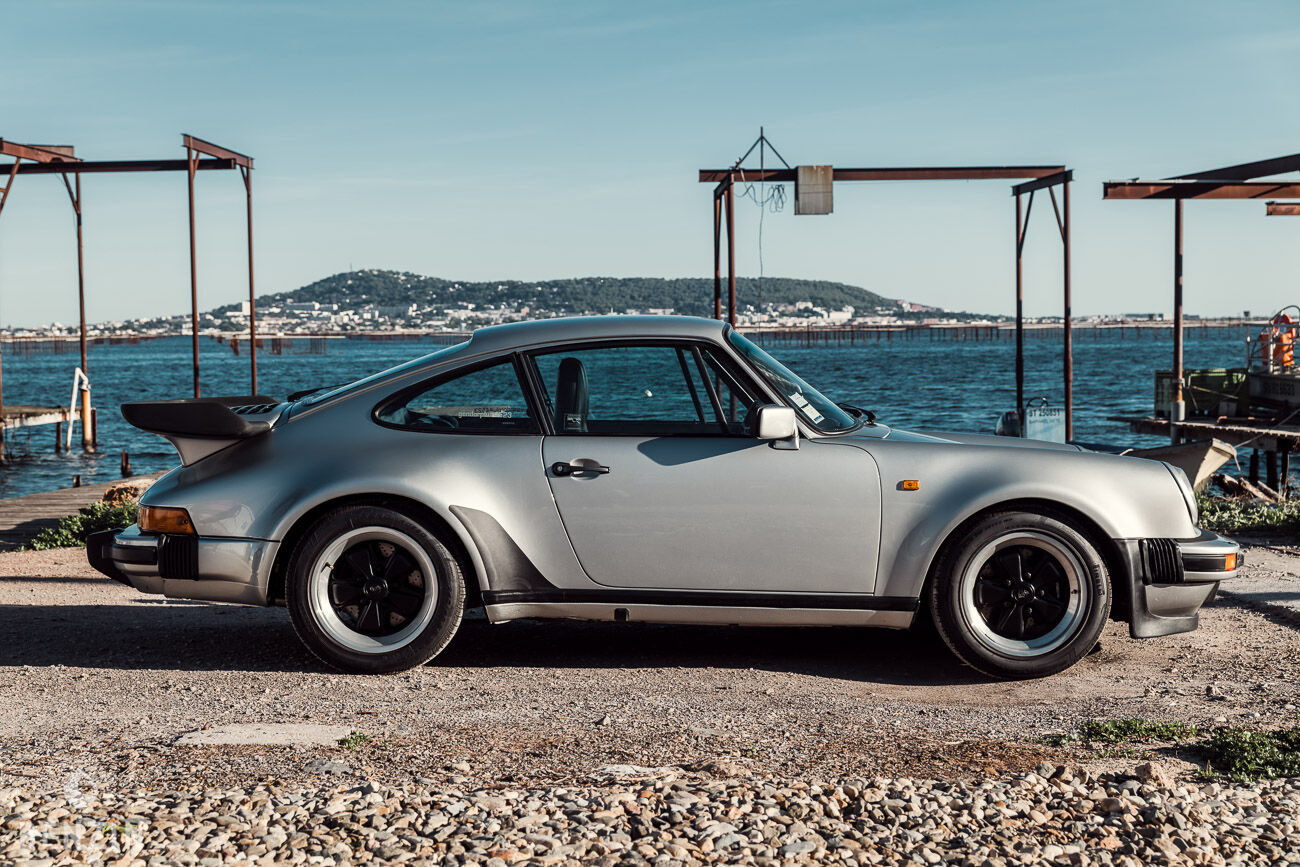 The seller is a private individual located in France in Mèze (34) and accepts visits during the sale. The car will be sold with its French registration, a favorable CT of less than six months, its documentation, invoices, maintenance booklet and keys.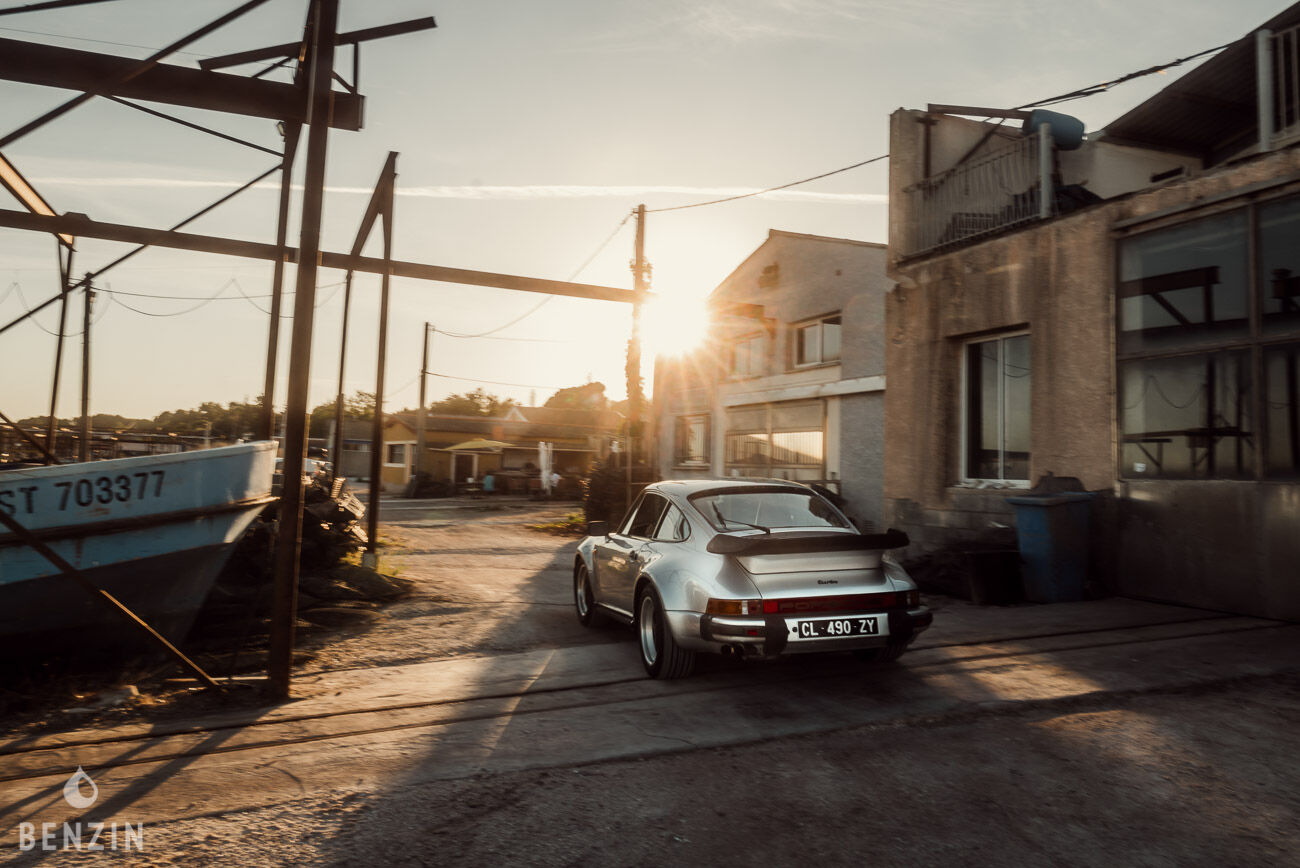 The seller wished to define a reserve price.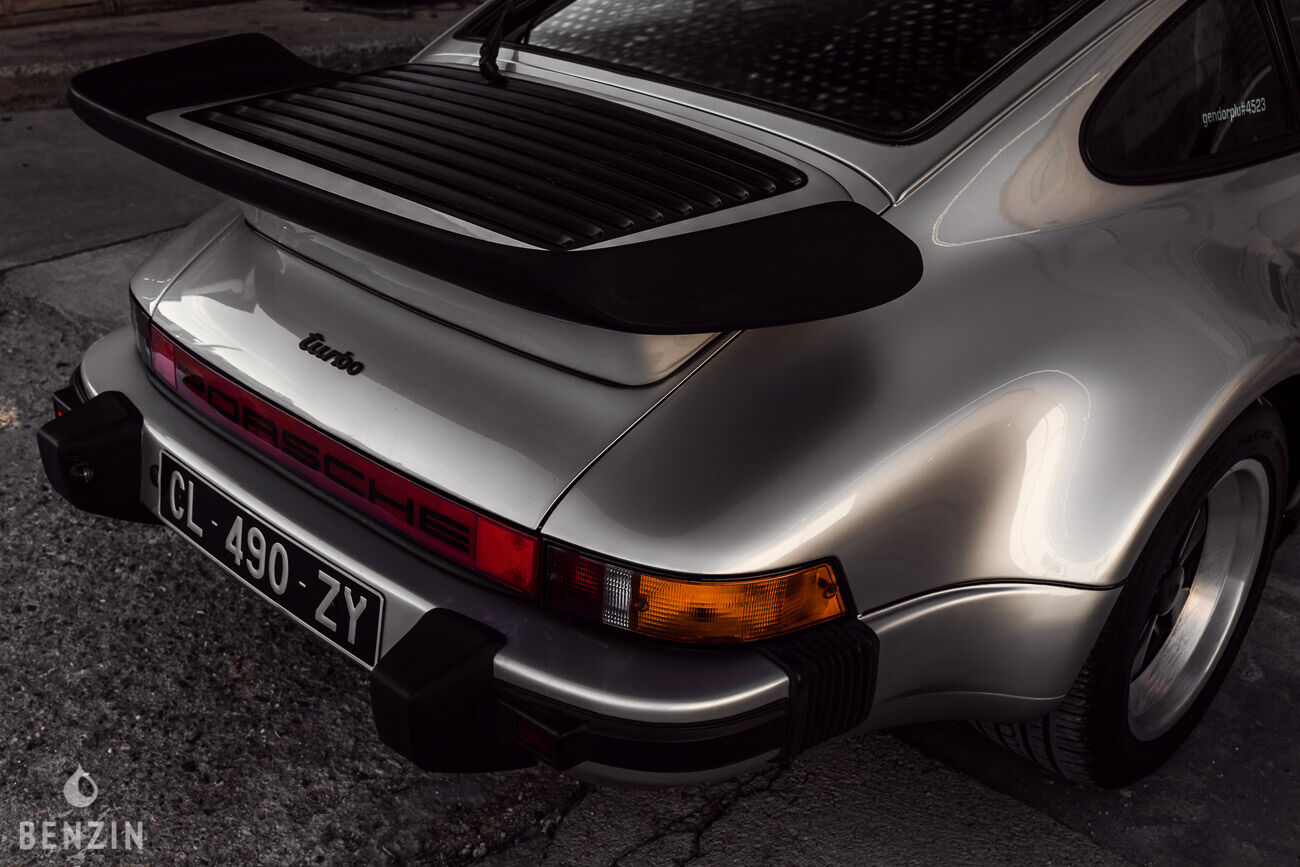 Auction information
About this vehicule
Photo Pack

Photo PackThis vehicle received a professional photo shoot
Secure Payment

Secure PaymentThis vehicle is eligible for secure payment. You pay for your vehicle via an escrow account
Model page
Porsche
Porsche 911 type G / 930
Sold to christian193
Newsletter
Subscribe to our Newsletter : one email per week so you don't miss a thing!
Registration
Complete your formalities using our online registration service (including provisional registrations and foreign vehicles) (service available in France only).
Access the service
Currently on Benzin
More on Benzin