Porsche 911 Type G Carrera 3.2 G50 - 1987
Secure Payment
Perpetuate the noblest of automotive traditions, and choose an air-cooled Porsche. The 911 G-Type is described by many as the most classic and representative Porsche of its time. On this example, everything is there: the Fuchs rims, the Turbo Look spoiler and the 5 speed gearbox (G50). Now it's time for your bids.

Benzin
Presentation
This 1987 Porsche 911 Carrera 3.2 type G (G50 gearbox) has 122,000 km. The seller states that the car is in good general condition, has a valid MOT of August 2022 and has had recent expenses. This Porsche was imported to Finland from Japan in 2008. It has been kept by the same owner between 2008 and 2021.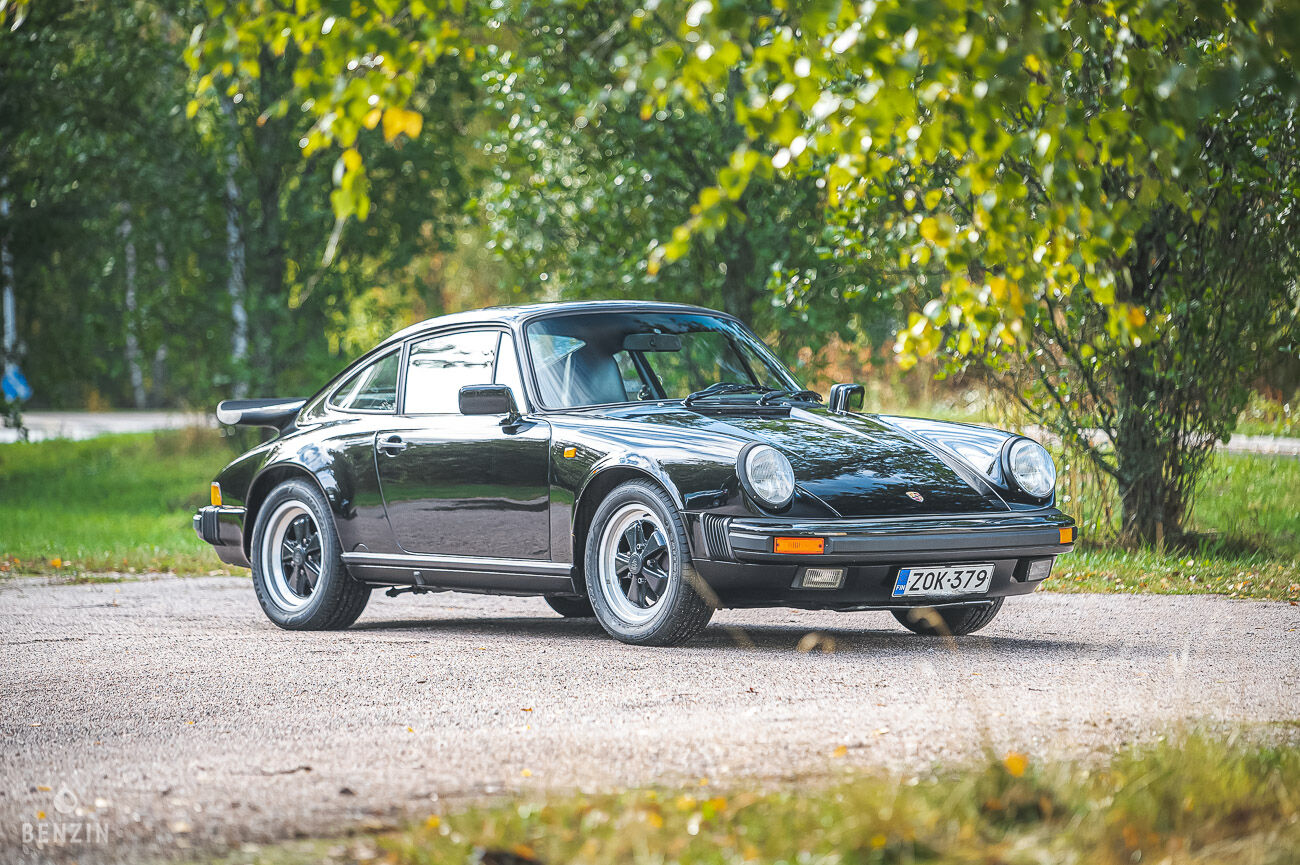 On the outside, the car is in good condition. The paint in its black color has only a few visible defects in the gallery. The seller indicates that the car has been repainted about ten years ago, the original color is white. The exterior plastics and seals are in good condition, as are the headlights. The sunroof seal was replaced in 2022. Pictures of the underbody are available in the gallery.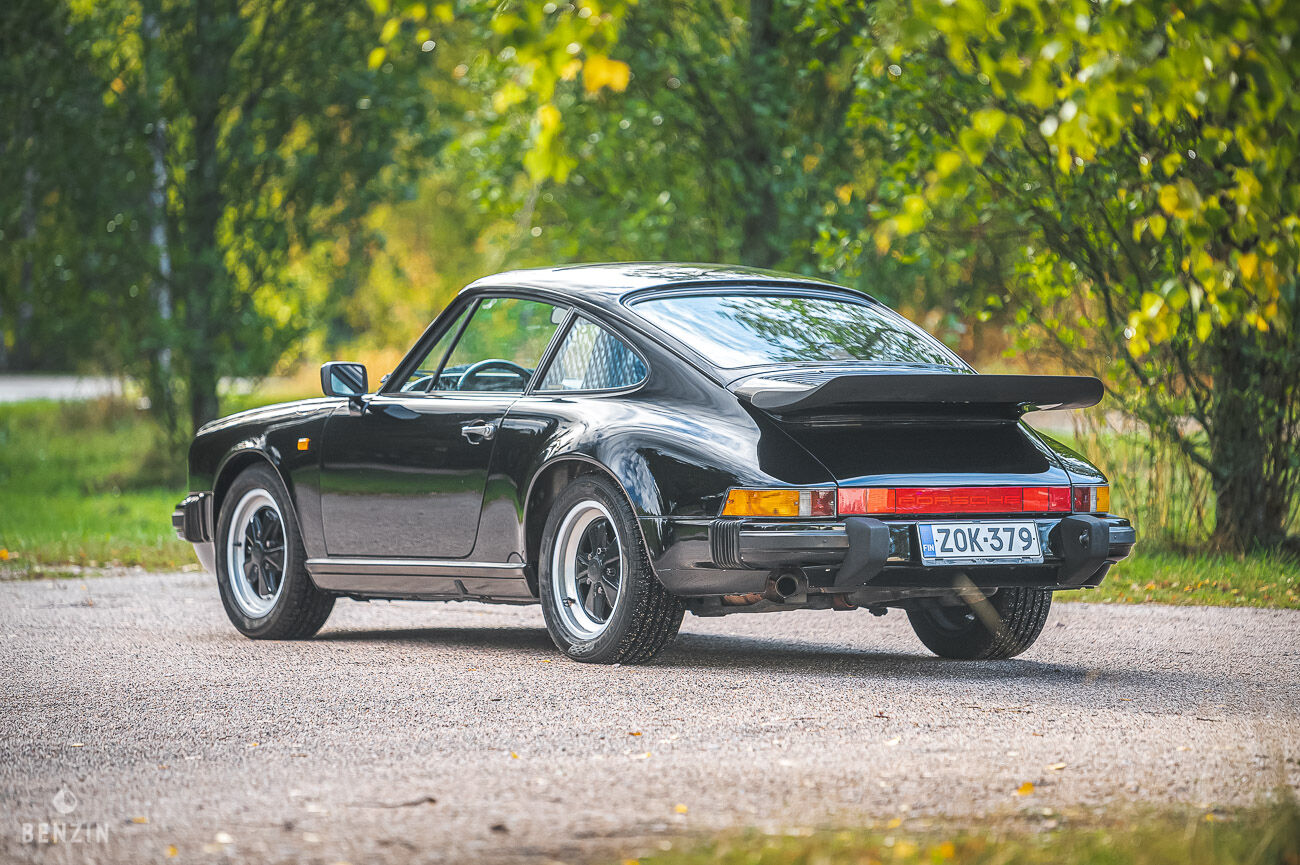 The interior is in good condition. The black leather upholstery shows some wear, the seller reports some small tears on the driver's seat. The dashboard shows some cracks on its upper part. The on-board instrumentation as well as the electrical equipment are working normally. This Porsche has the following equipment:
- Climatisation
- Sunroof
- Electric windows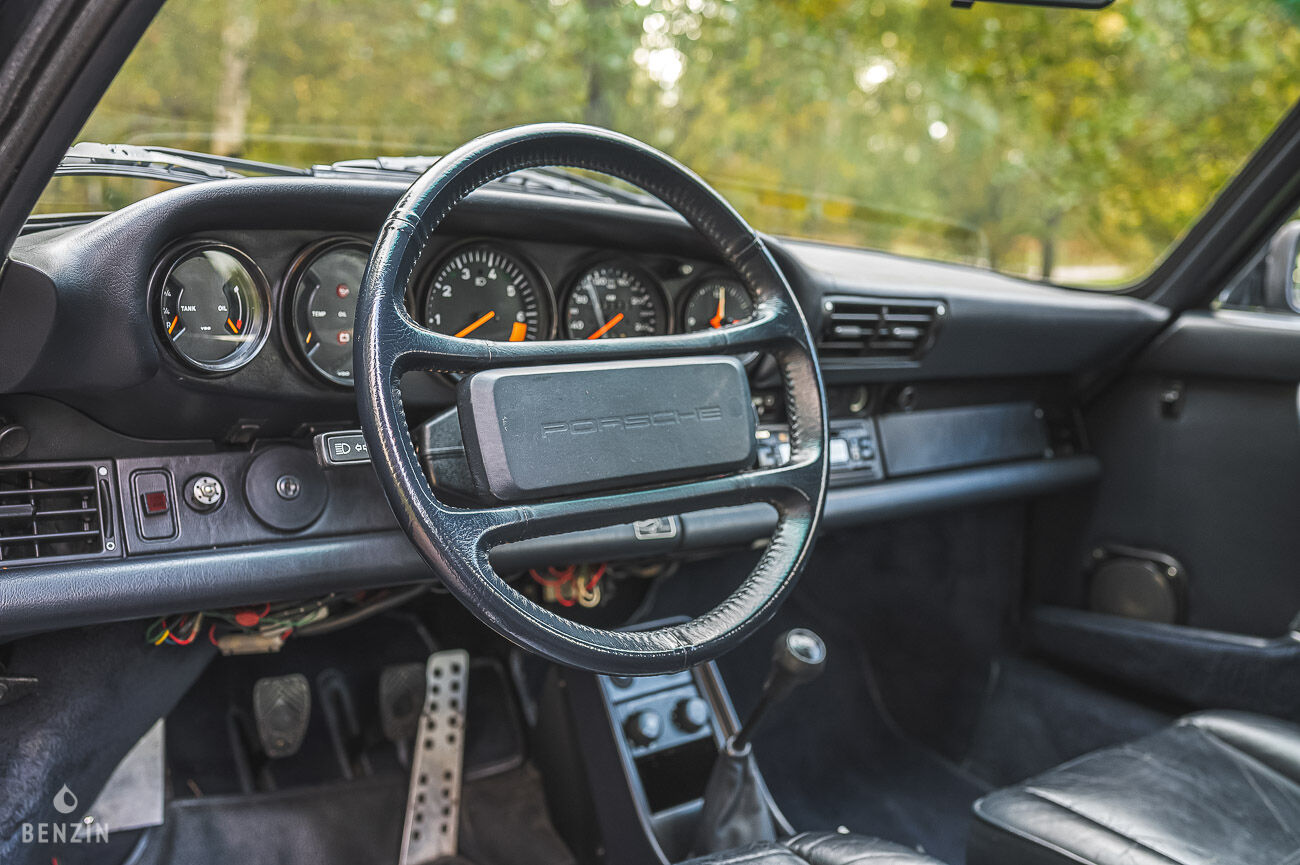 The 3.2-liter 6-cylinder developed 217 hp when it left the factory. The seller states that the mechanicals work normally as well as the 5-speed G50 manual transmission. Recently, in July 2022, it received a major mechanical overhaul, including:
- Engine oil change, air filter
- Candles
- Belts
- Clutch master and slave cylinder replaced + clutch cable
- Air box, engine air hoses and valves, oil hoses
- Overhaul and recharging of the air conditioning system with R134a
- Replacement of headlights, windshield wipers, shift knob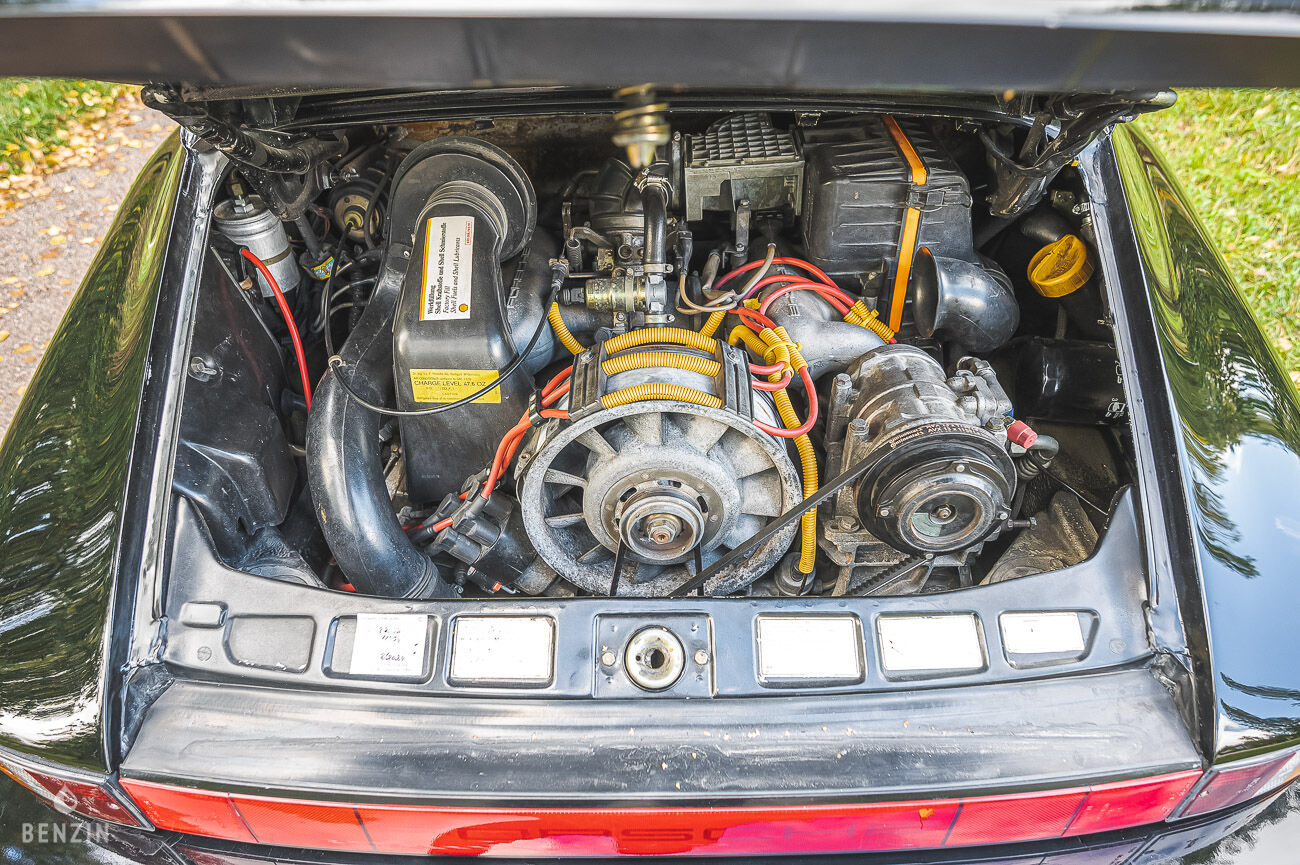 The car has its 4 original Fuchs rims. The seller reports that drill marks are visible on the rims at the wheel bolts. The car brakes normally. Recently, the running gear has benefited from the following expenses:
- Changing brake fluid
- Gimbal bellows
- Rear shock absorbers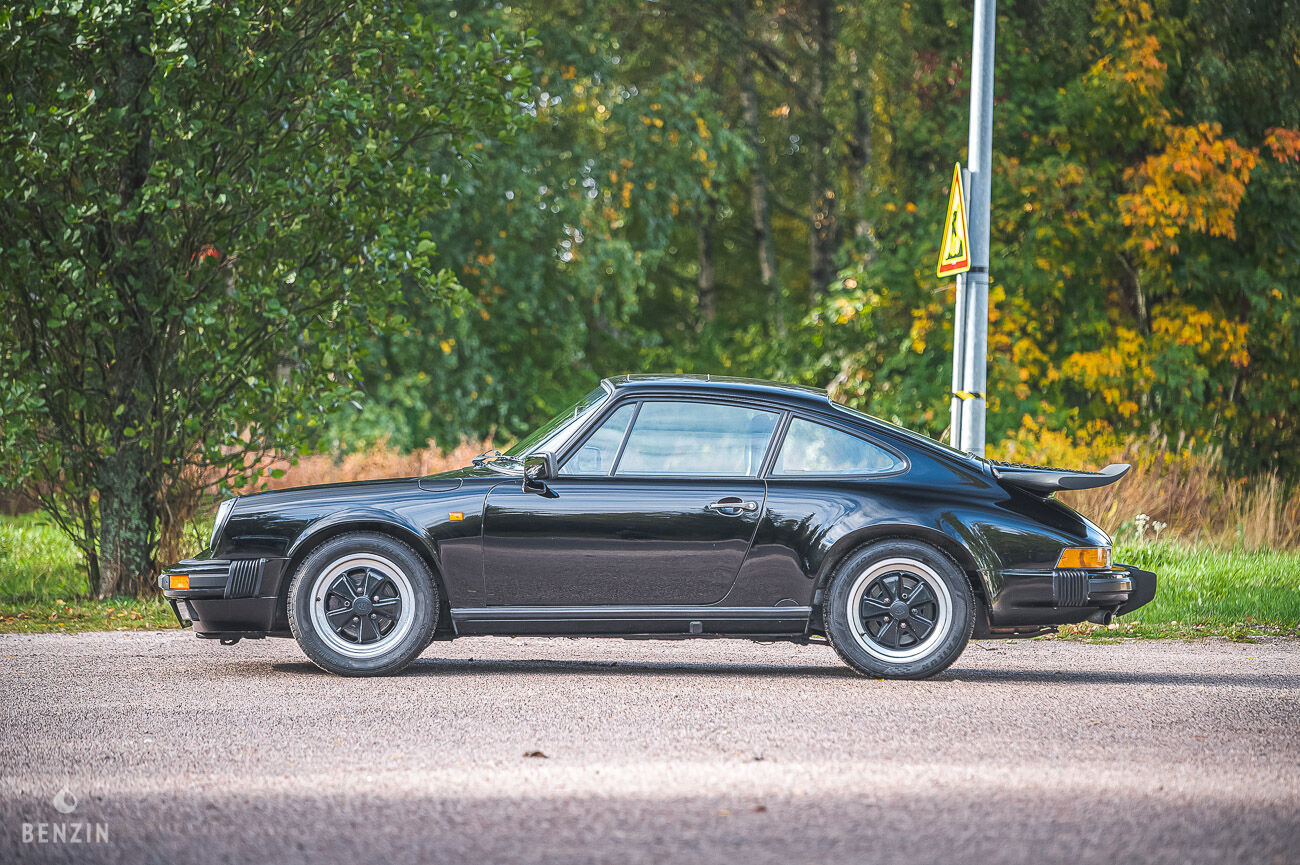 The seller is a professional Porsche specialist located in Finland in Espoo and accepts visits during the sale. The car will be sold with its Finnish registration, a Finnish technical control of August 2022, invoices, its maintenance booklet.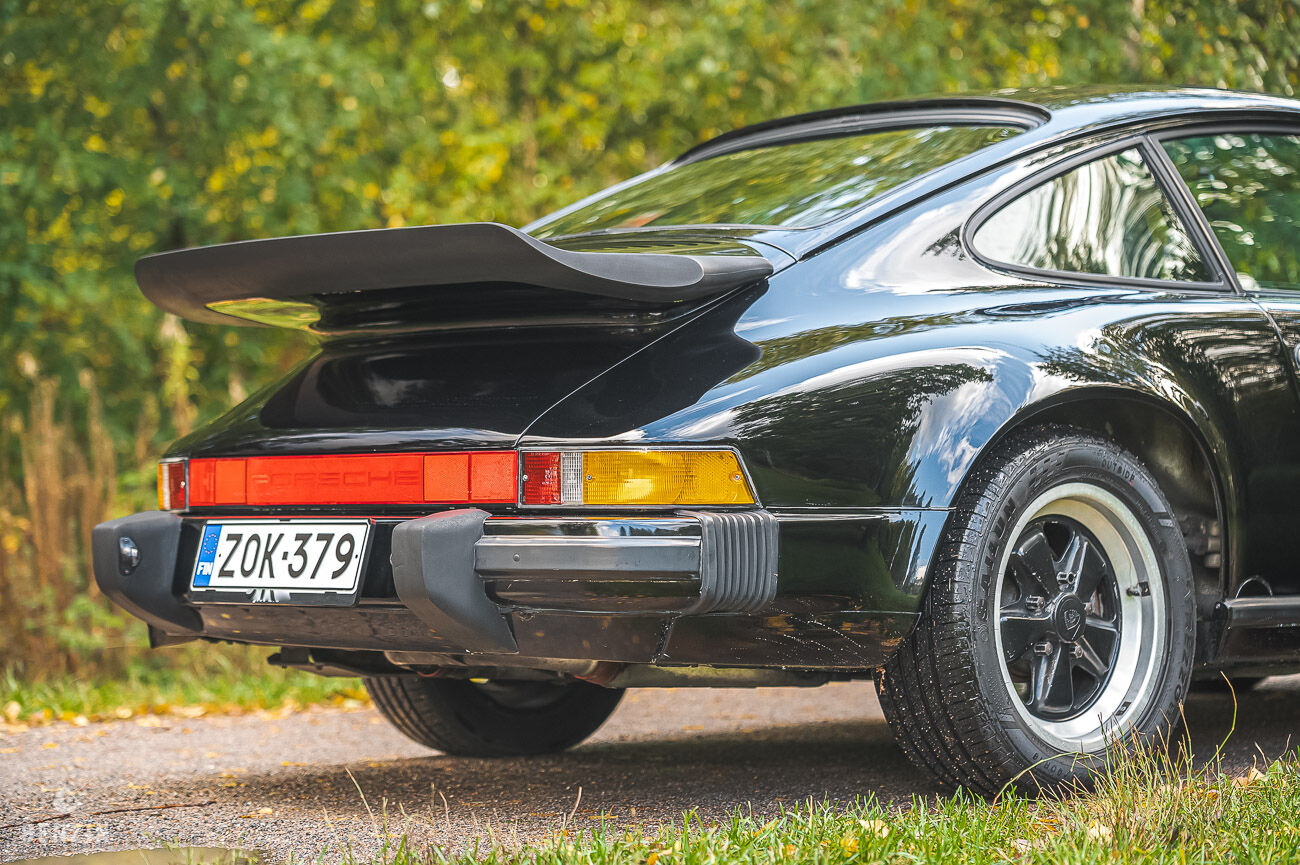 The seller wished to define a reserve price.
Auction information
About this vehicule
Photo Pack

Photo PackThis vehicle received a professional photo shoot
Secure Payment

Secure PaymentThis vehicle is eligible for secure payment. You pay for your vehicle via an escrow account
Model page
Porsche
Porsche 911 type G / 930
Sold to kh3ops
Newsletter
Subscribe to our Newsletter : one email per week so you don't miss a thing!
Registration
Complete your formalities using our online registration service (including provisional registrations and foreign vehicles) (service available in France only).
Access the service
Currently on Benzin
More on Benzin