BMW 850i - 1991
Secure Payment
La BMW 850 est le fleuron de la gamme BMW des années 90. Les bavarois veulent montrer au monde entier qu'ils sont capables de faire un TGV d'autobahn bardé de technologie. Mission accomplie : un V12, une boite automatique et 300 chevaux pour cruiser en toute sérénité. Ajoutez à cela la rare couleur rouge "Calypso", et vous avez là une 850i qu'il ne faut pas laisser filer. Le V12, c'est maintenant, placez votre enchère. L'équipe Benzin
Localisation
France, Vichy (03200)
Livraison
Possible en supplément
Vidéo
Présentation
Cette BMW 850i de 1991 d'origine allemande affiche 185.000 kilomètres au compteur. Le vendeur indique que la voiture est en très bon état général, qu'elle sera vendue avec un contrôle technique valide et qu'elle a bénéficié de frais récents et réguliers. Elle a été rachetée en 2018 par le propriétaire actuel.
Lien Histovec : Cliquez ici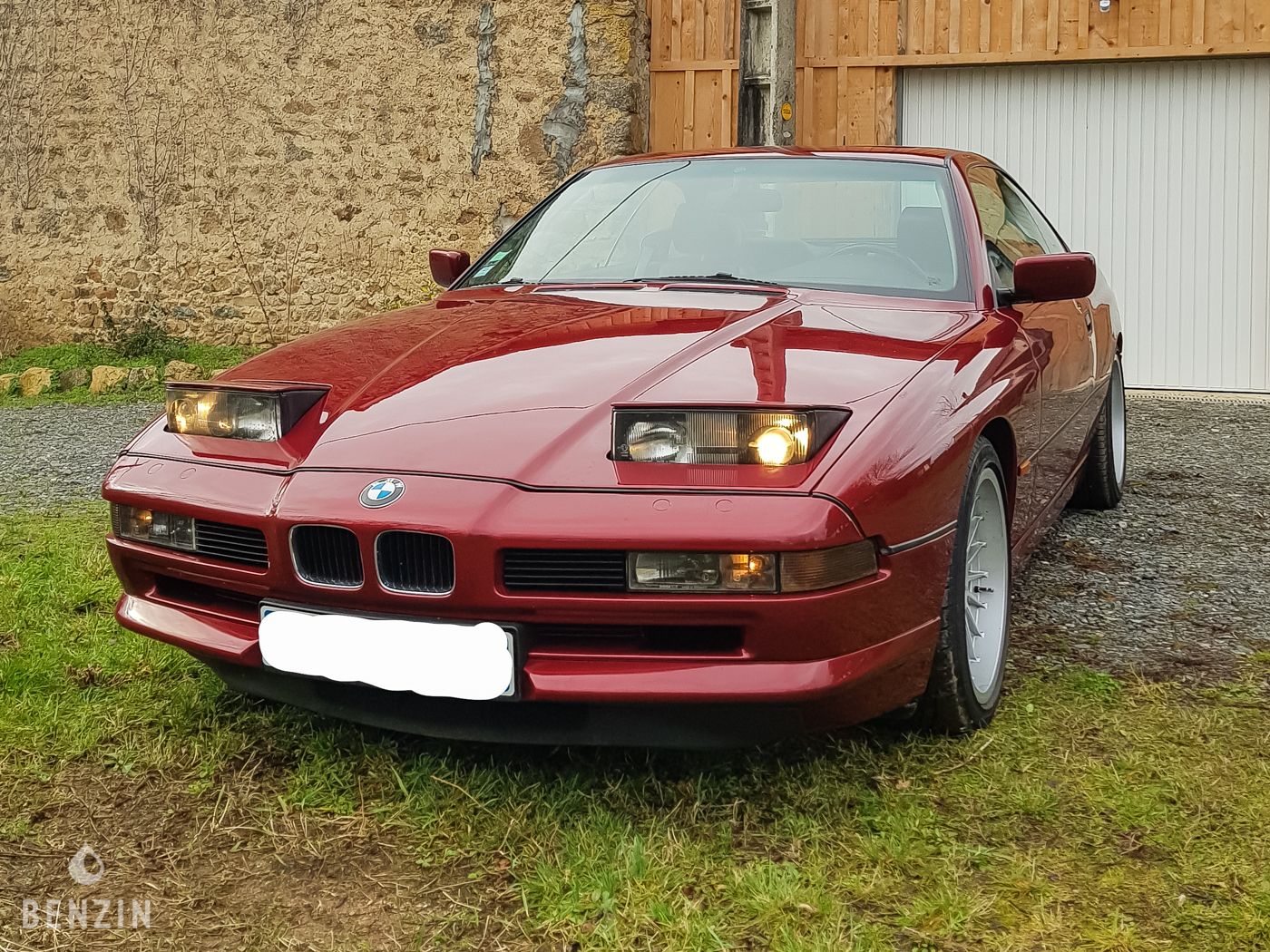 À l'extérieur, la voiture est en très bon état. La peinture dans sa teinte rouge "Calypso Rot" ne présente que de rares défauts visibles dans la galerie. Le vendeur indique la présence d'un poc sur la portière conducteur (voir galerie). La carrosserie a été repeinte en 2017. Des photos de la restauration sont visibles dans la galerie. Les plastiques et joints extérieurs sont en bon état, tout comme les optiques. Le vendeur indique que cette BMW est exempte de corrosion, des photos des soubassements sont disponibles dans la galerie.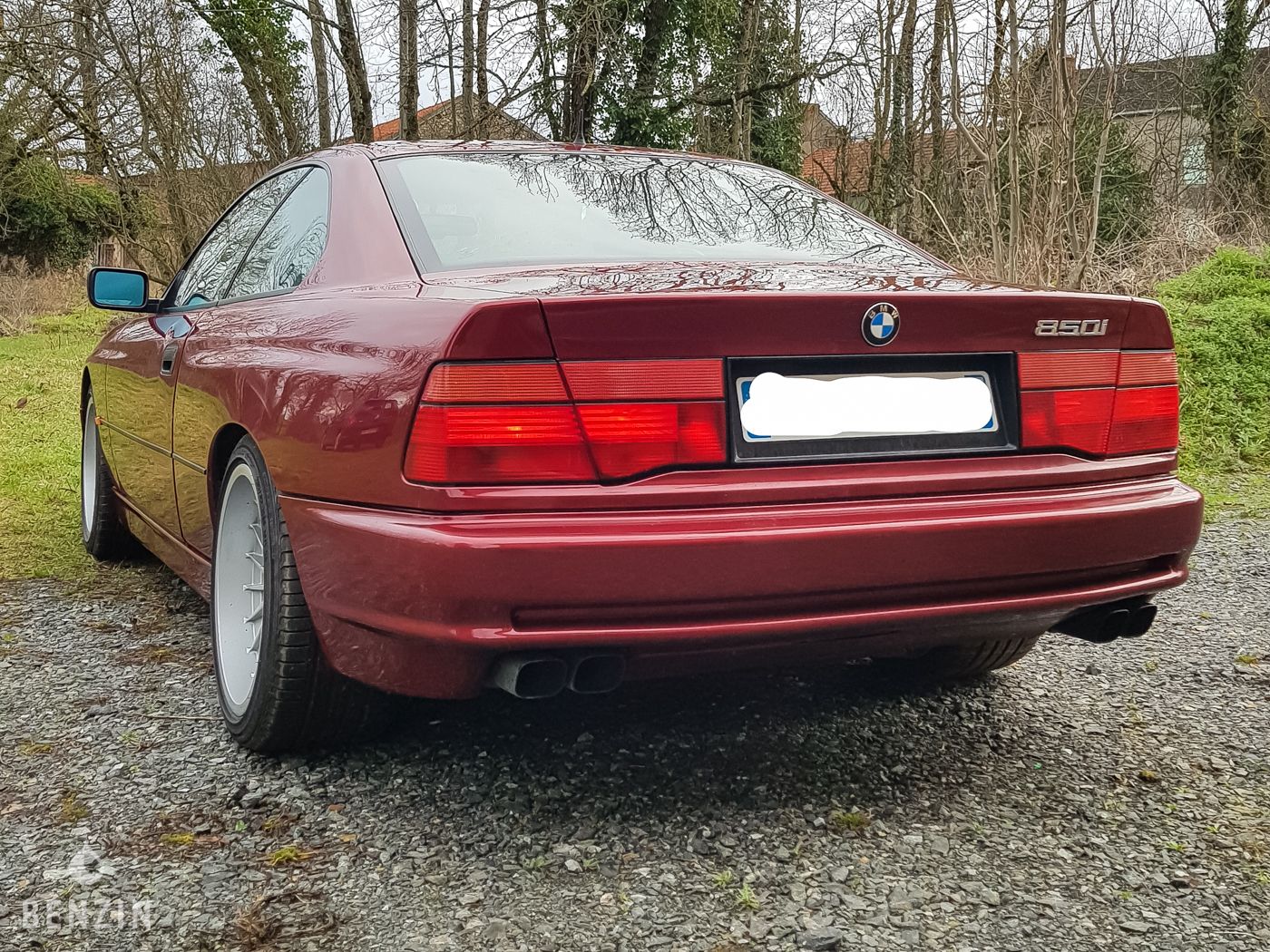 L'intérieur est en bon état. La sellerie en cuir noir ne comporte ni déchirures ni trous mais montre de légères traces d'usage. Le volant et le tableau de bord sont en bon état. L'instrumentation de bord ainsi que les équipements électriques fonctionnent normalement. Le vendeur indique que cette 850i dispose des options suivantes :
- Jantes Alpina 18 pouces
- Régulateur de vitesse
- Vitres électriques
- Fermeture centralisée
- Toit ouvrant
- Clim automatique bi-zone
- Sièges chauffants avec réglages électriques
- Sièges Sport
- Autoradio Pionner Bluetooth, SD, USB, AUX
- Anti-patinage ASC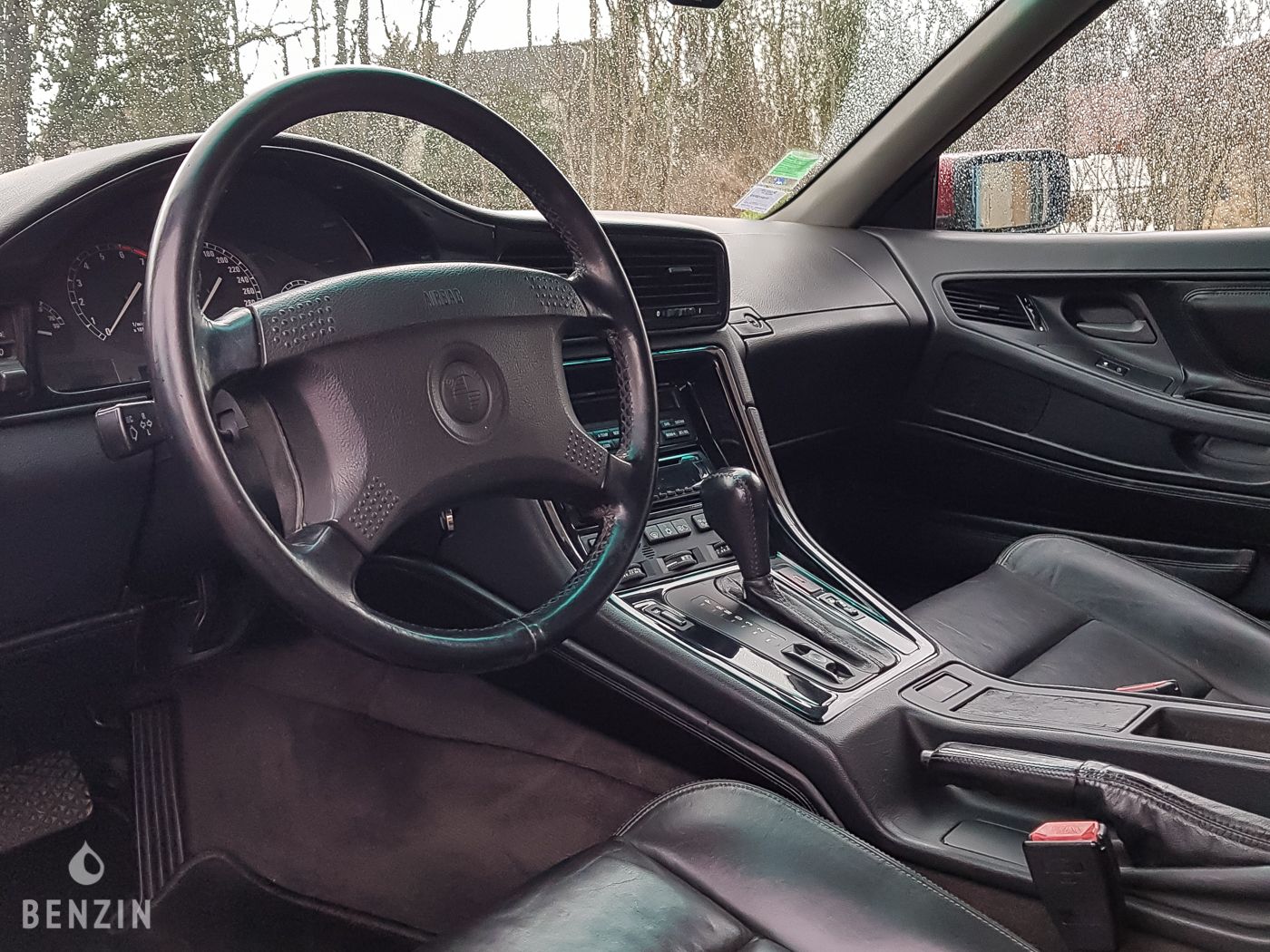 Le V12 de 5.0 litres développait 300 cv à sa sortie d'usine. Le vendeur indique que la mécanique fonctionne normalement de même que la boîte automatique à 4 rapports. Le moteur est entièrement d'origine. Le vendeur dispose de nombreuses factures suivant le kilométrage de l'auto. En janvier 2020, elle a bénéficié des frais suivants :
- Vidange huile moteur
- Remplacement du filtre à huile
- Remplacement des deux filtres à air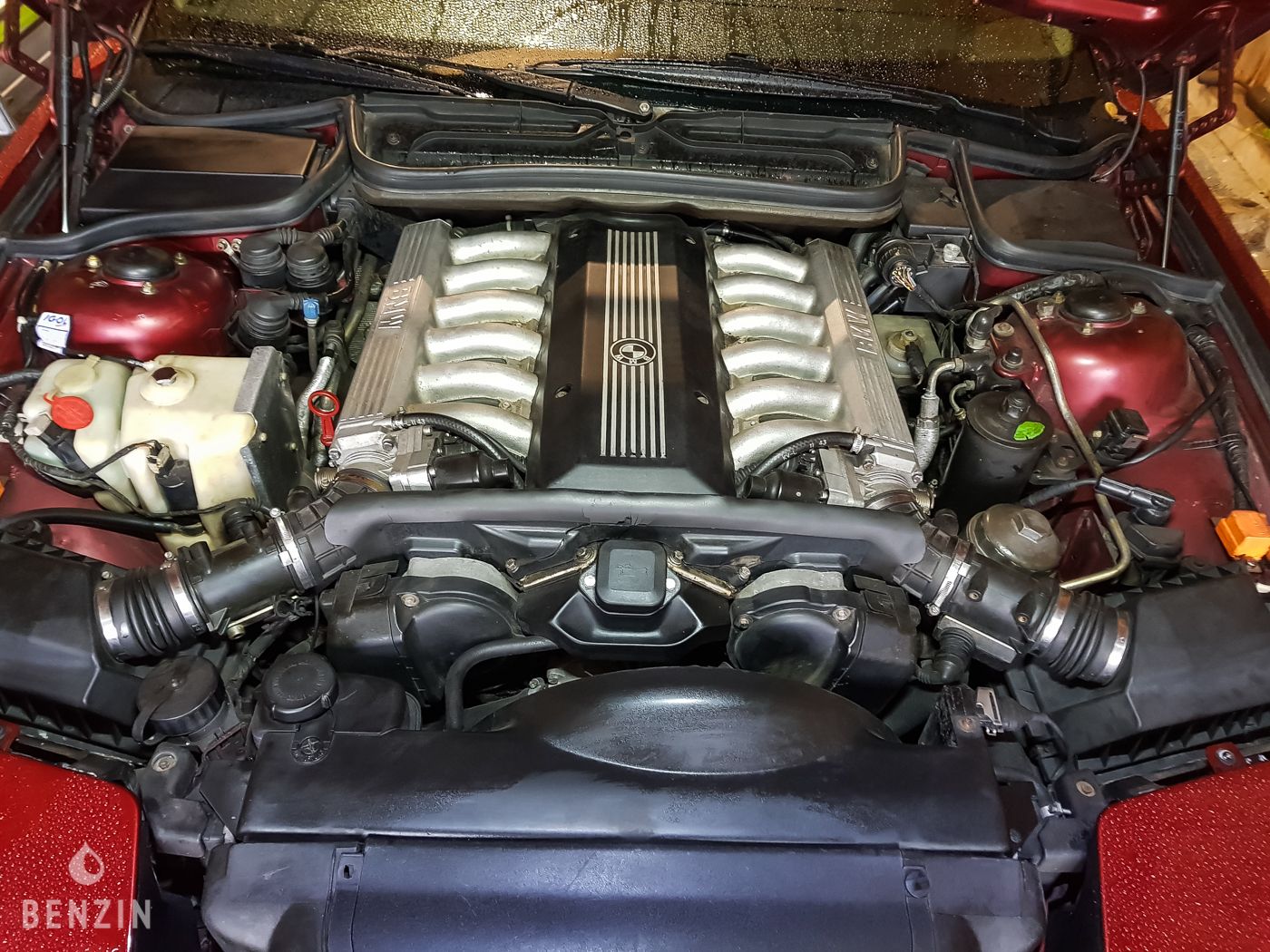 La voiture dispose de ses 4 jantes Alpina en 18 pouces d'origine en bon état. En revanche, il manque les deux caches écrous du train arrière. Les pneus sont en bon état. La voiture freine normalement.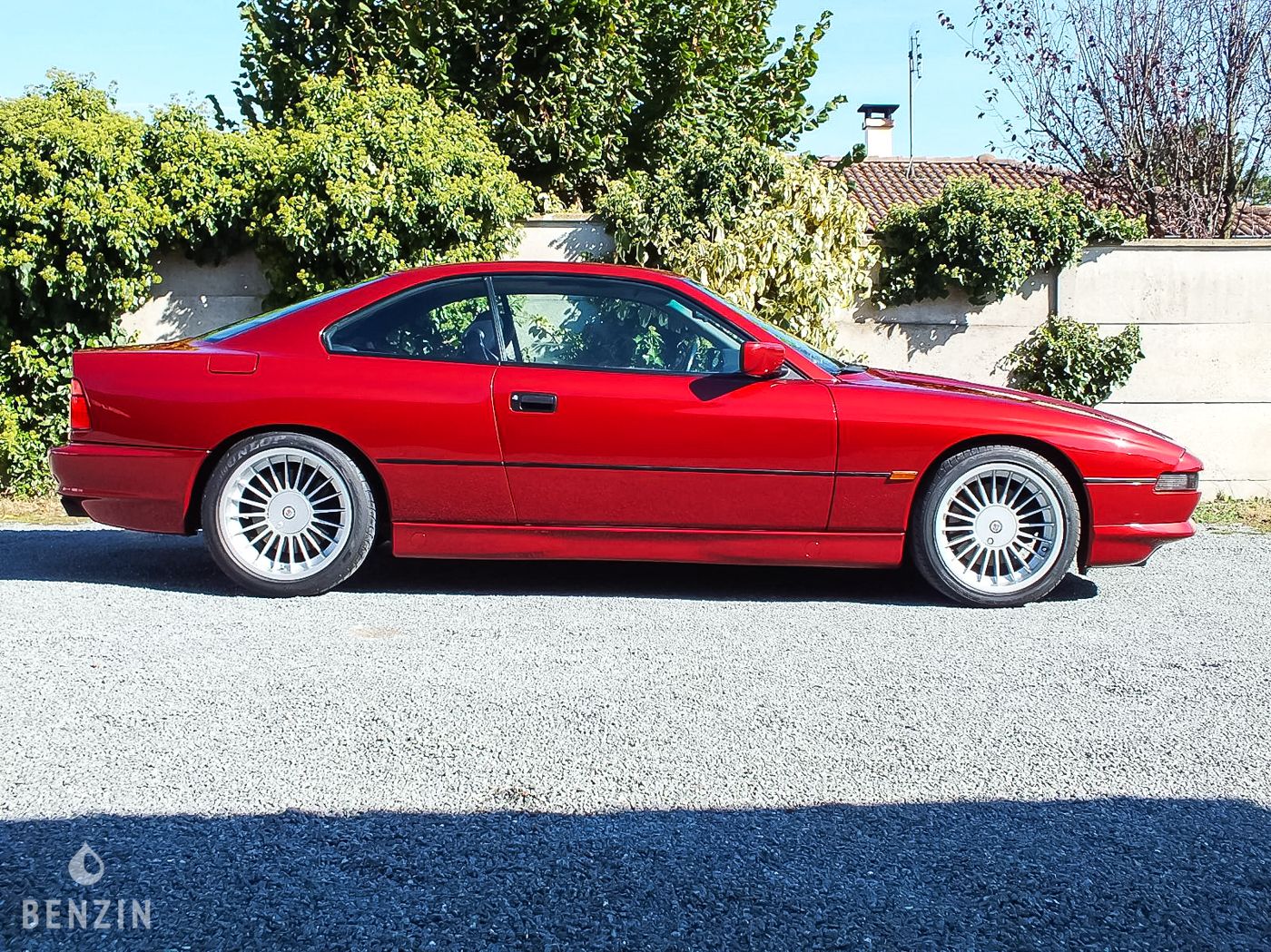 Le vendeur est un particulier situé en France à Vichy (03200) et accepte les visites pendant la vente. La voiture sera vendue avec sa carte grise française, un CT valide et des factures.
Le vendeur a souhaité définir un prix de réserve.
Auction information
Galerie
Seller BMW63
About this vehicule
Secure Payment

Secure PaymentThis vehicle is eligible for secure payment. You pay for your vehicle via an escrow account
Reserve not met
Financing
You can no longer submit a request. Requests can be submitted up to 3 days before the end of the sale.
Newsletter
Un mail par semaine pour ne rien manquer
Currently on Benzin
More on Benzin