Alfa Romeo 75 Indy - 1992
Secure Payment
Elle ne vous dit rien ? Et c'est bien normal, l'Alfa 75 est aujourd'hui une curiosité sur nos routes. Cette rare version Indy visant à célébrer le partenariat de la firme milanaise comme motoriste du championnat du monde d'Indycar est aujourd'hui une véritable licorne. Ce bel exemplaire n'attend plus que vous, placez votre enchère. L'équipe Benzin
Localisation
Espagne, Alcala la Real (23680)
Livraison
Possible en supplément
Cette voiture est localisée en Espagne à Alcala la Real. Le vendeur peut exceptionellement prendre en charge le coût de la livraison en France métropolitaine si l'acheteur le désire.
Vidéo
Présentation
Cette Alfa Romeo 75 Indy de 1992 affiche 144.000 km. Le vendeur indique que la voiture est en très bon état général, qu'elle dispose d'un Contrôle Technique espagnol valide et qu'elle a bénéficié de frais récents et réguliers. La série spéciale Indy, aussi appelée Le Mans en espagne était une série spéciale visant à redynamiser les ventes de la 75 en proposant un équipement plus complet.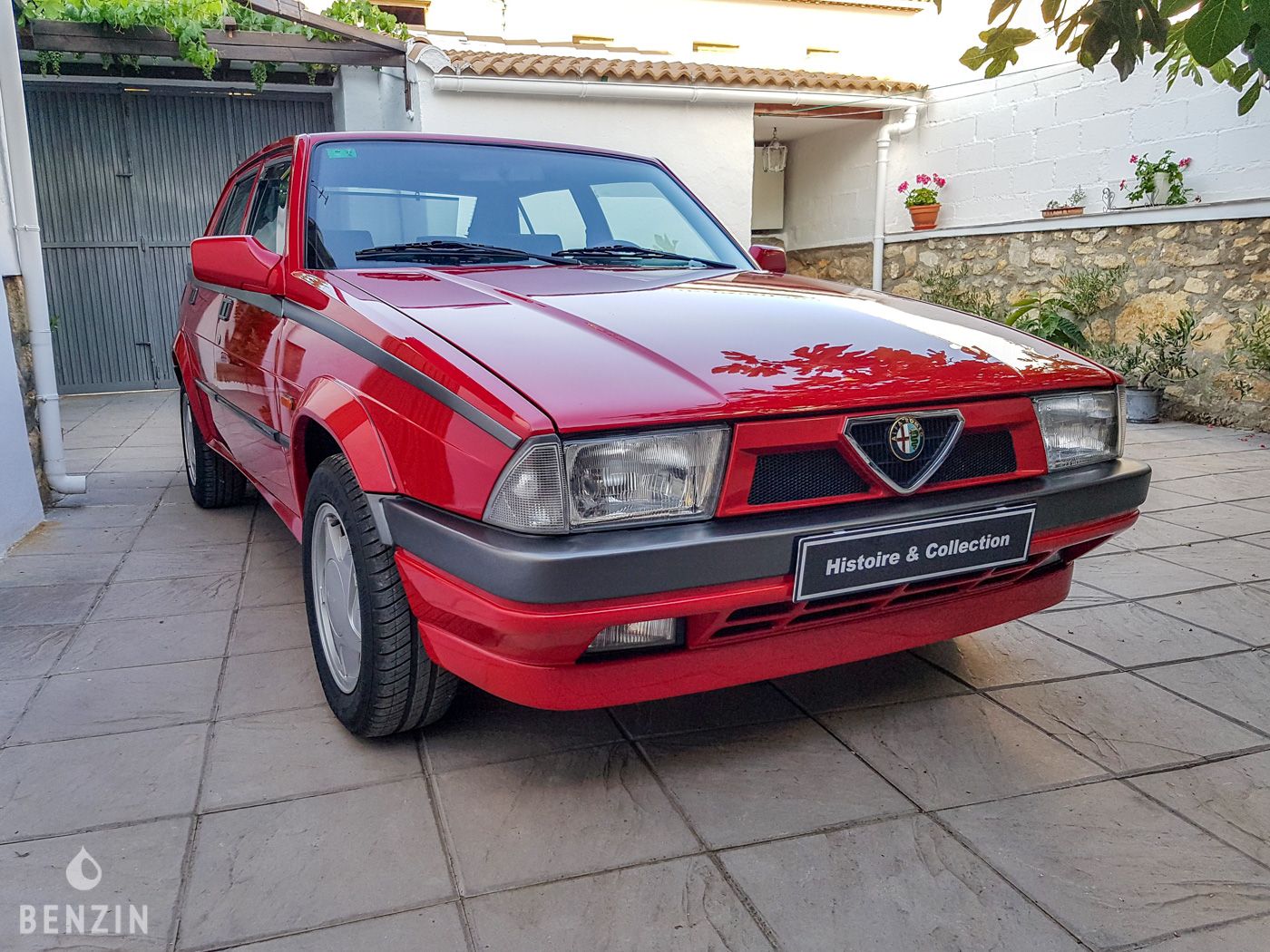 À l'extérieur, la voiture est en très bon état. La peinture dans sa teinte rouge Rosso Alfa 130 ne présente que de très rares défauts visibles dans la galerie. Les plastiques et joints extérieurs sont en bon état, tout comme les optiques. Le vendeur indique que cette Alfa 75 est saine, des photos des soubassements sont disponibles dans la galerie.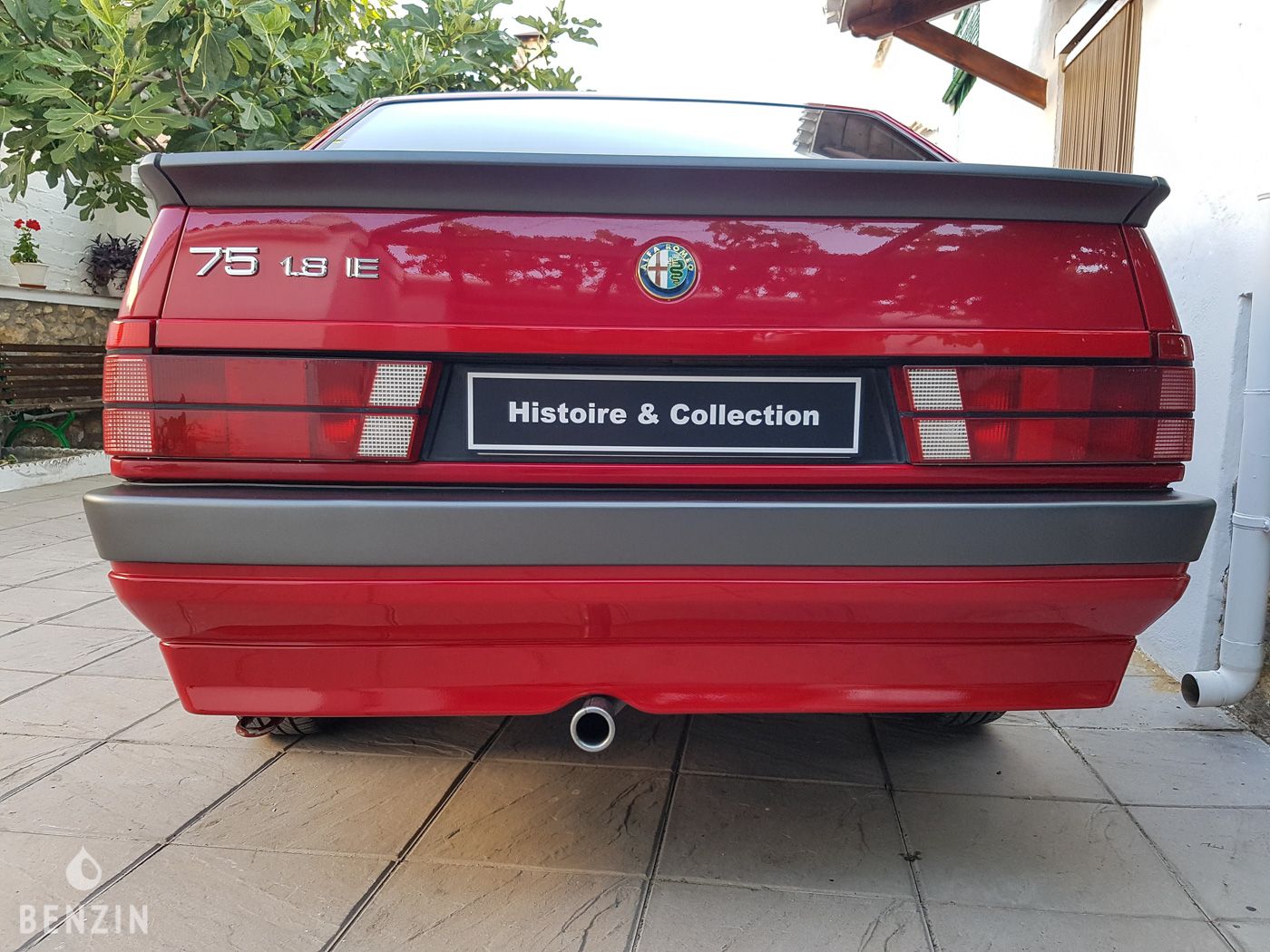 L'intérieur est en très bon état. La sellerie en tissu gris ne comporte ni déchirures ni trous mais montre de très légères traces d'usure. Le volant et le tableau de bord sont en très bon état. L'instrumentation de bord ainsi que les équipements électriques fonctionnent normalement. Cette dispose de la climatisation fonctionnelle, du kit carrosserie couleur caisse spécifique, des jantes alliage, des feux antibrouillard,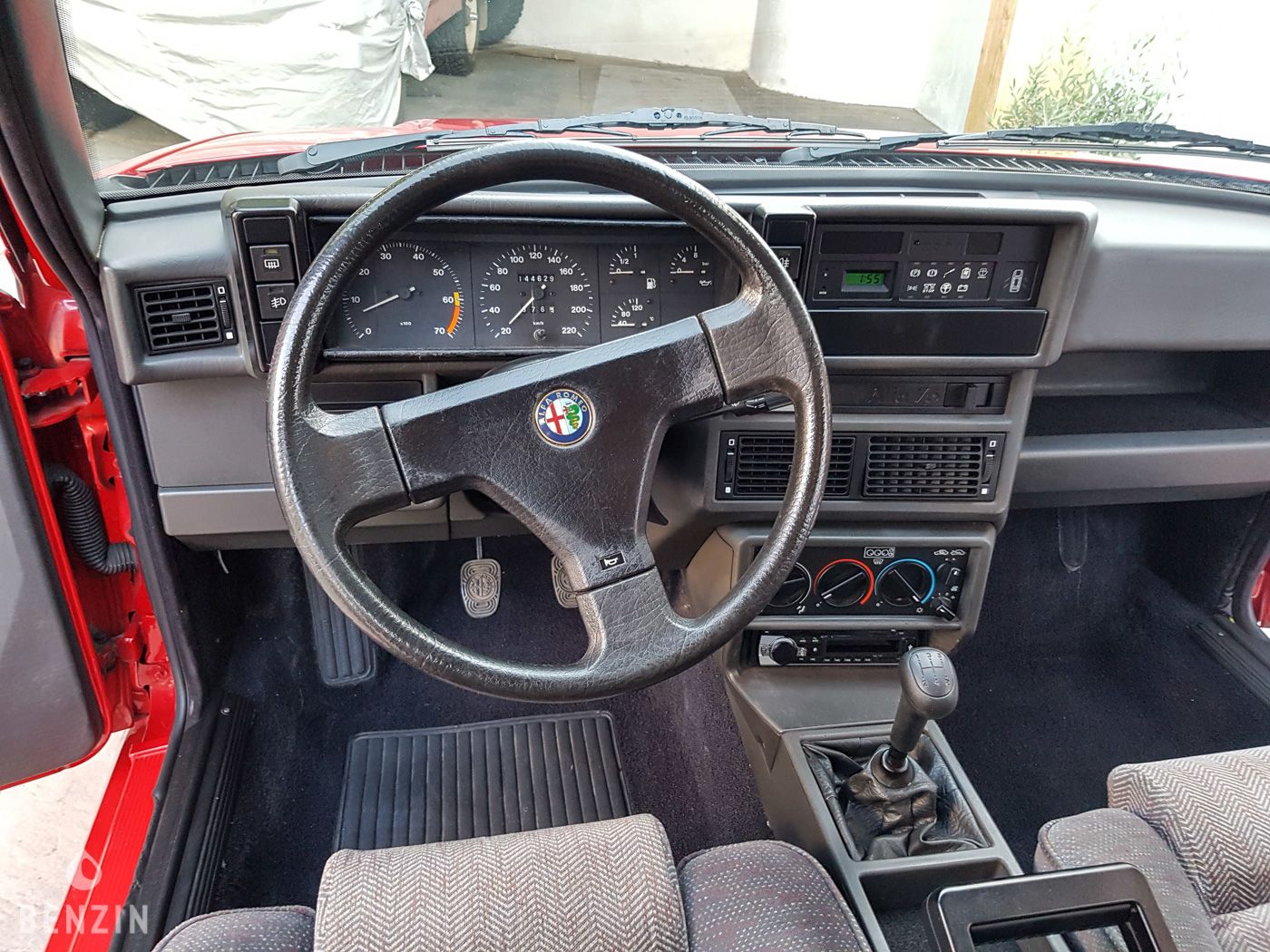 Le 4 cylindres de 1.8 litres développait 122 cv à sa sortie d'usine. Le vendeur indique que la mécanique fonctionne normalement de même que la boîte manuelle à 5 rapports. Le moteur est entièrement d'origine. Le vendeur dispose de nombreuses factures suivant le kilométrage de l'auto. Récemment, elle a bénéficié des frais suivant :
-Révision complète avec remplacement des filtres et des fluides
-Courroies
-Pot d'échappement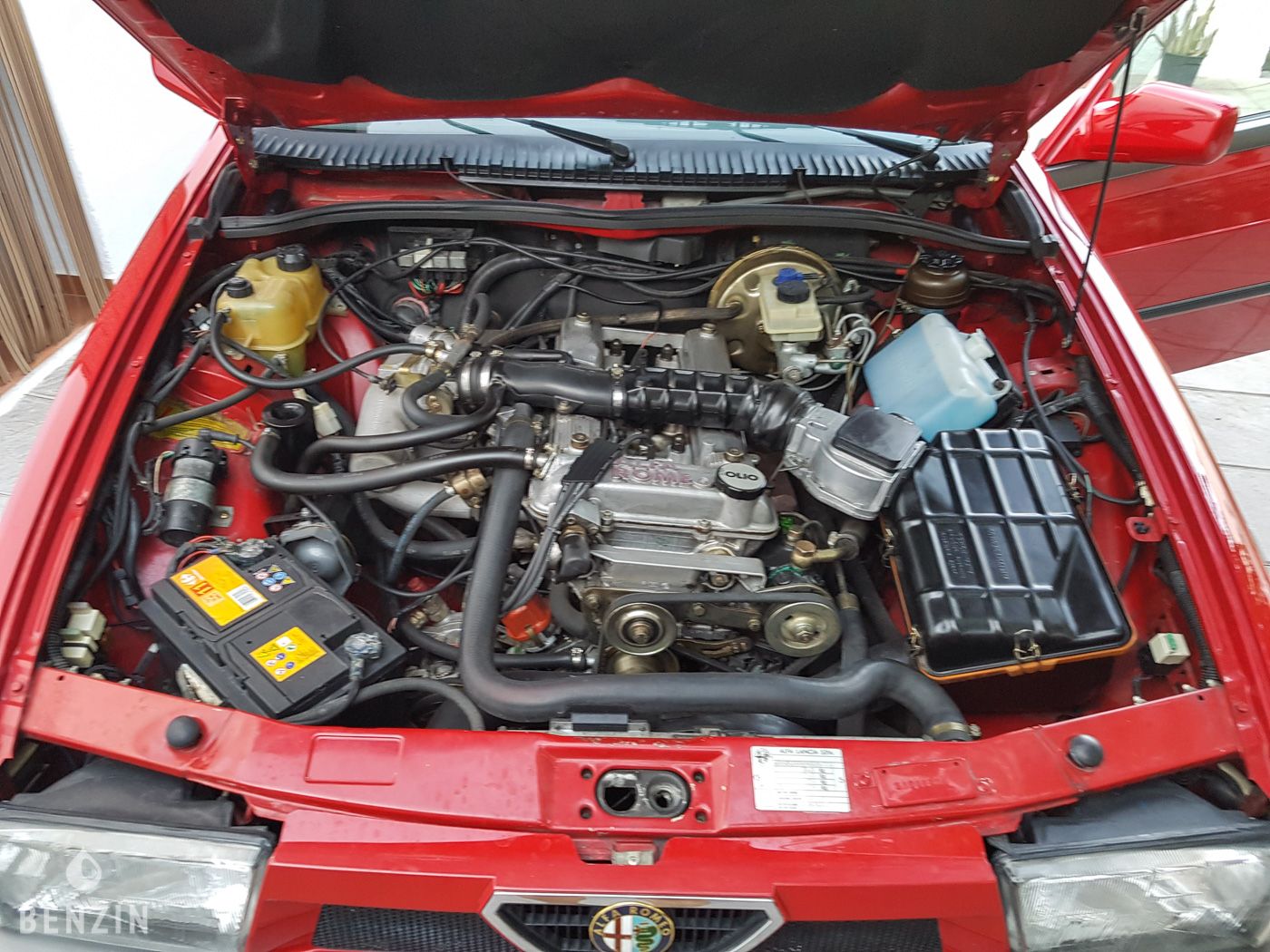 La voiture dispose de ses 4 jantes d'origine spécifique en très bon état chaussées de pneus en bon état. La voiture freine normalement. Le vendeur indique que les plaquettes de frein ont récemment été remplacées. Le vendeur ne rapporte aucun jeu dans les trains roulants.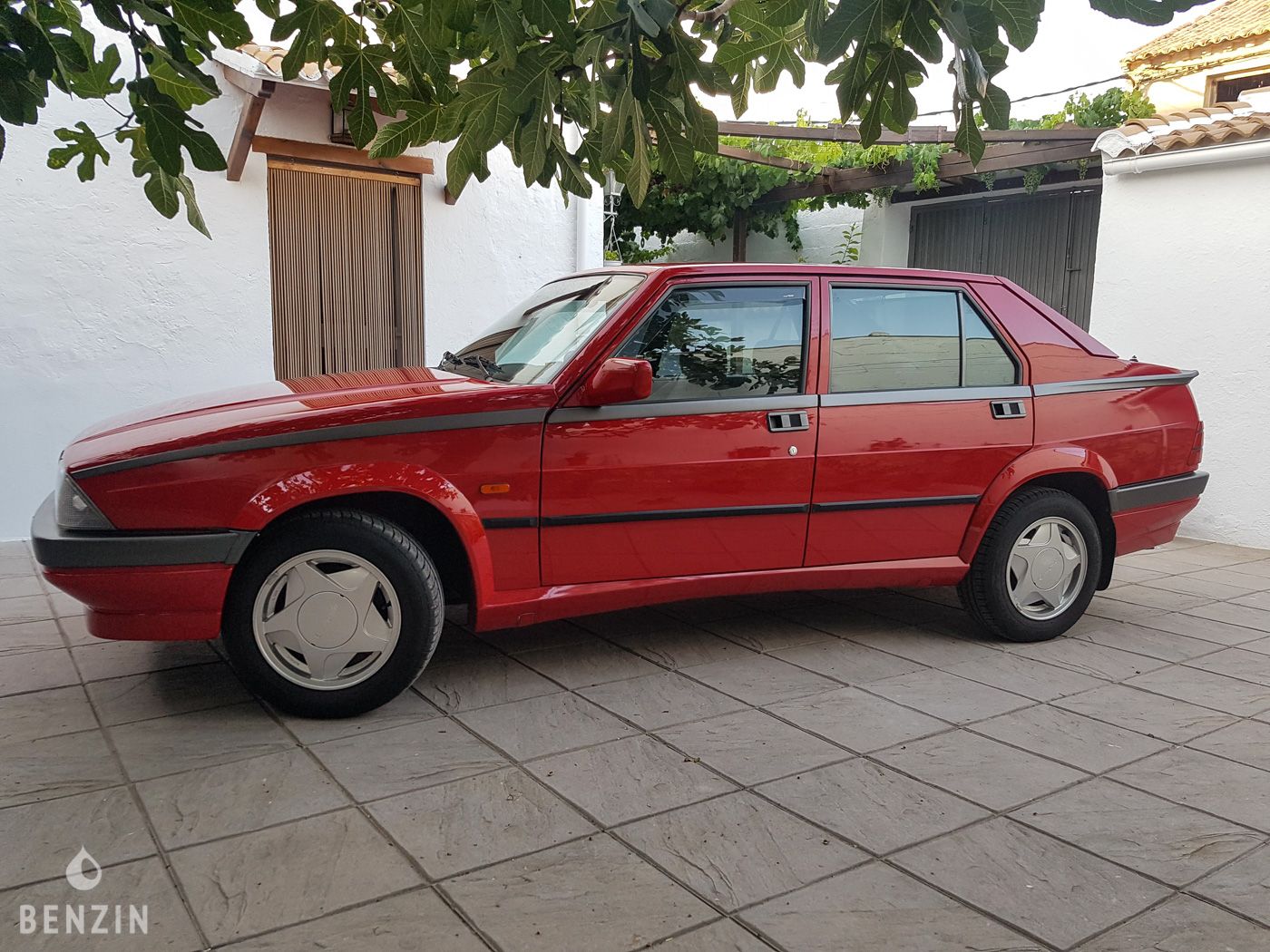 Le vendeur est un professionnel situé en Espagne à Alcala la Real (23680) et accepte les visites pendant la vente. La voiture sera vendue avec sa carte grise espagnole, un contrôle technique espagnol (ITV), sa documentation, des factures, son carnet d'entretien et ses clés.
Le vendeur a souhaité définir un prix de réserve.
Auction information
Galerie
Seller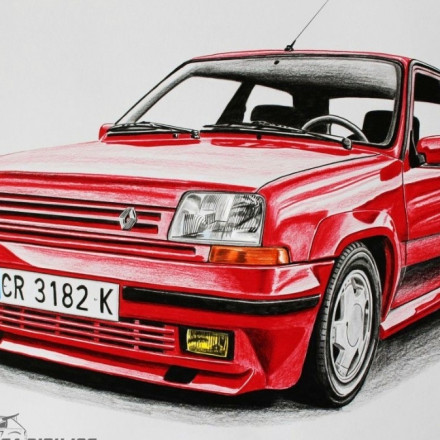 JuanRomero
About this vehicule
Secure Payment

Secure PaymentThis vehicle is eligible for secure payment. You pay for your vehicle via an escrow account
Benzin Trusted Seller

Benzin Trusted SellerThis badge reward the sellers who did several transactions on Benzin with very good buyer feedbacks.
Sold to 3000gt
Financing
You can no longer submit a request. Requests can be submitted up to 3 days before the end of the sale.
Newsletter
Un mail par semaine pour ne rien manquer
Currently on Benzin
More on Benzin