This vehicle got away! Don't miss the next one by subscribing to the model:
BMW Serie 7 e38
BMW 730i e38 - 1994
Secure Payment
You're still hesitating between being a secret agent or a trader in finance. Then the BMW 7 series is for you. A puncture-proof engine, a comfort worthy of a luxurious living room and a timeless line, in short this 730i v8 is waiting for you. To your bids.

Benzin
Location
France, Rive-de-Gier (42)
Delivery
Possible in addition.
History report
This vehicle has a history report, click to view it.
Presentation
This 1994 BMW 730i type e38 of French origin has 222,000 km, certified by a Histovec report. The seller indicates that the car is in good general condition, that it has a valid Technical Control and that it has benefited from recent expenses.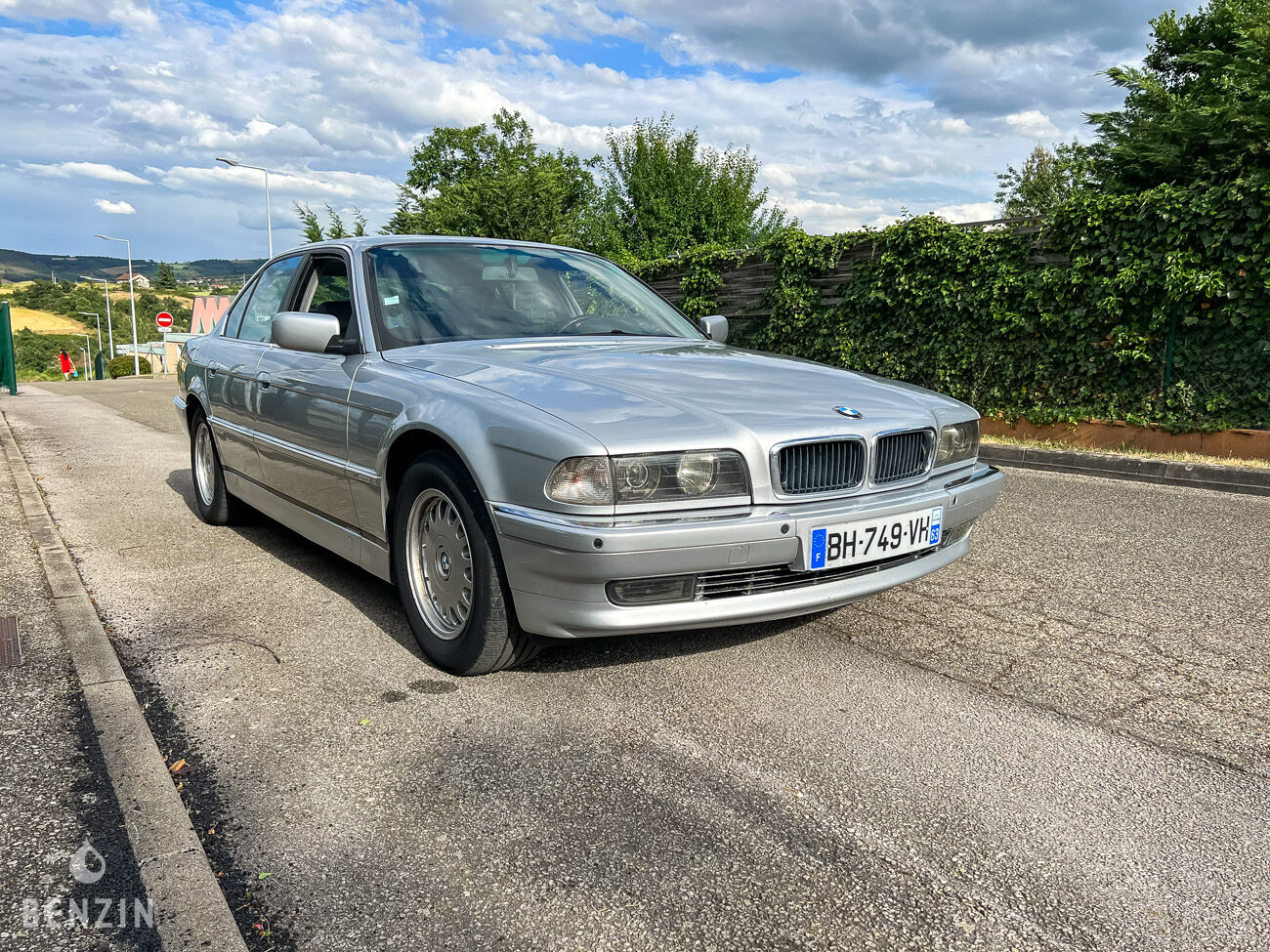 On the outside, the car is in good condition. The original blue body (Sorrento Blau-Metallic) has been repainted in the past in a grey shade. It has only a few visible defects in the gallery. The exterior plastics and seals are in good condition, as are the headlights. Pictures of the undercarriage are available in the gallery.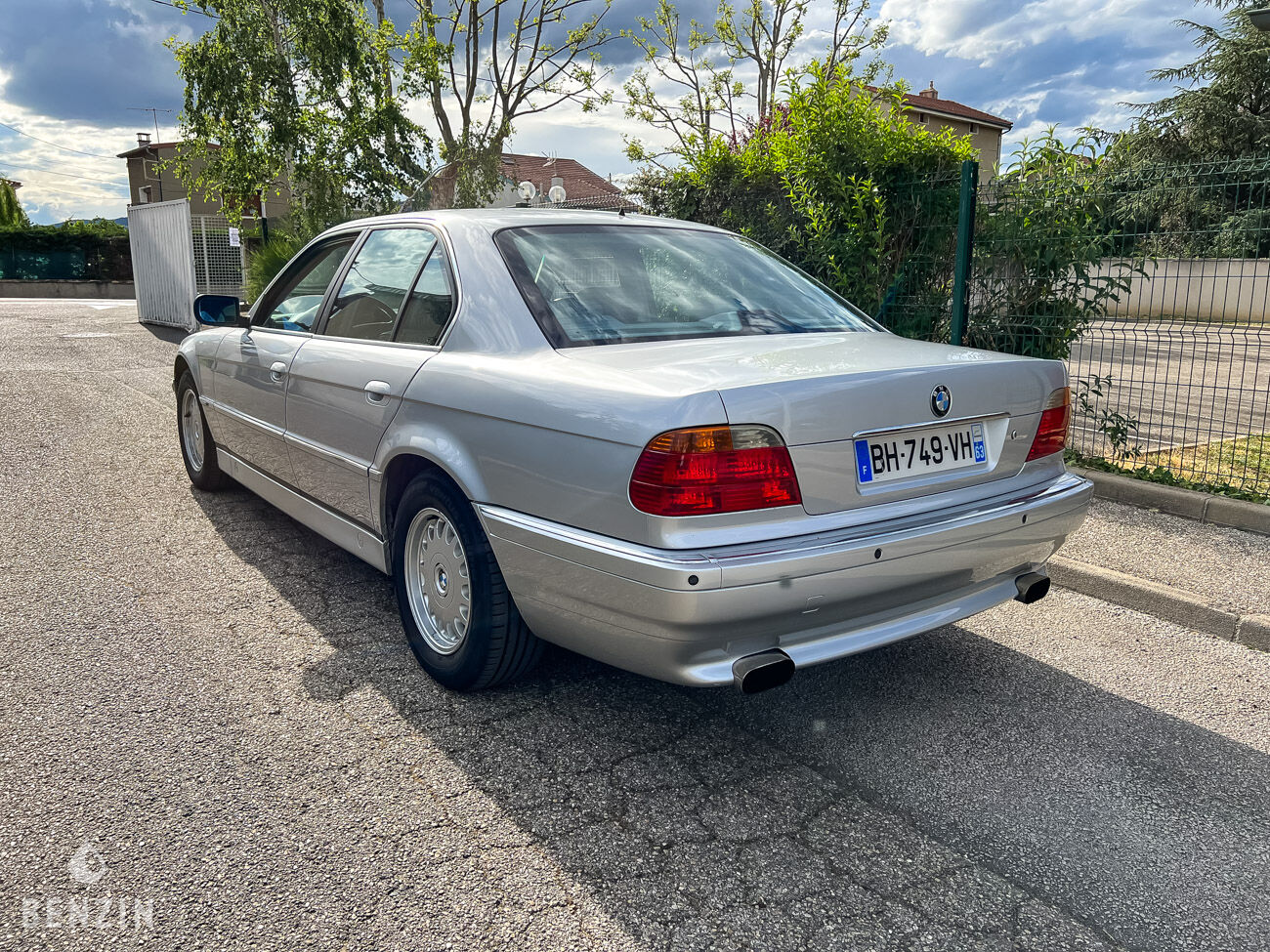 The interior is in good condition. The grey leather upholstery has no tears or holes but shows traces of use. The burr walnut insert on the passenger side is loose (clips) and the driver's side pocket does not close properly. The on-board instrumentation and electrical equipment are working normally. This car has the following equipment:
- Electric seat with memory
- Climatisation
- Regulator
- Front and rear radar (the seller did not check their operation)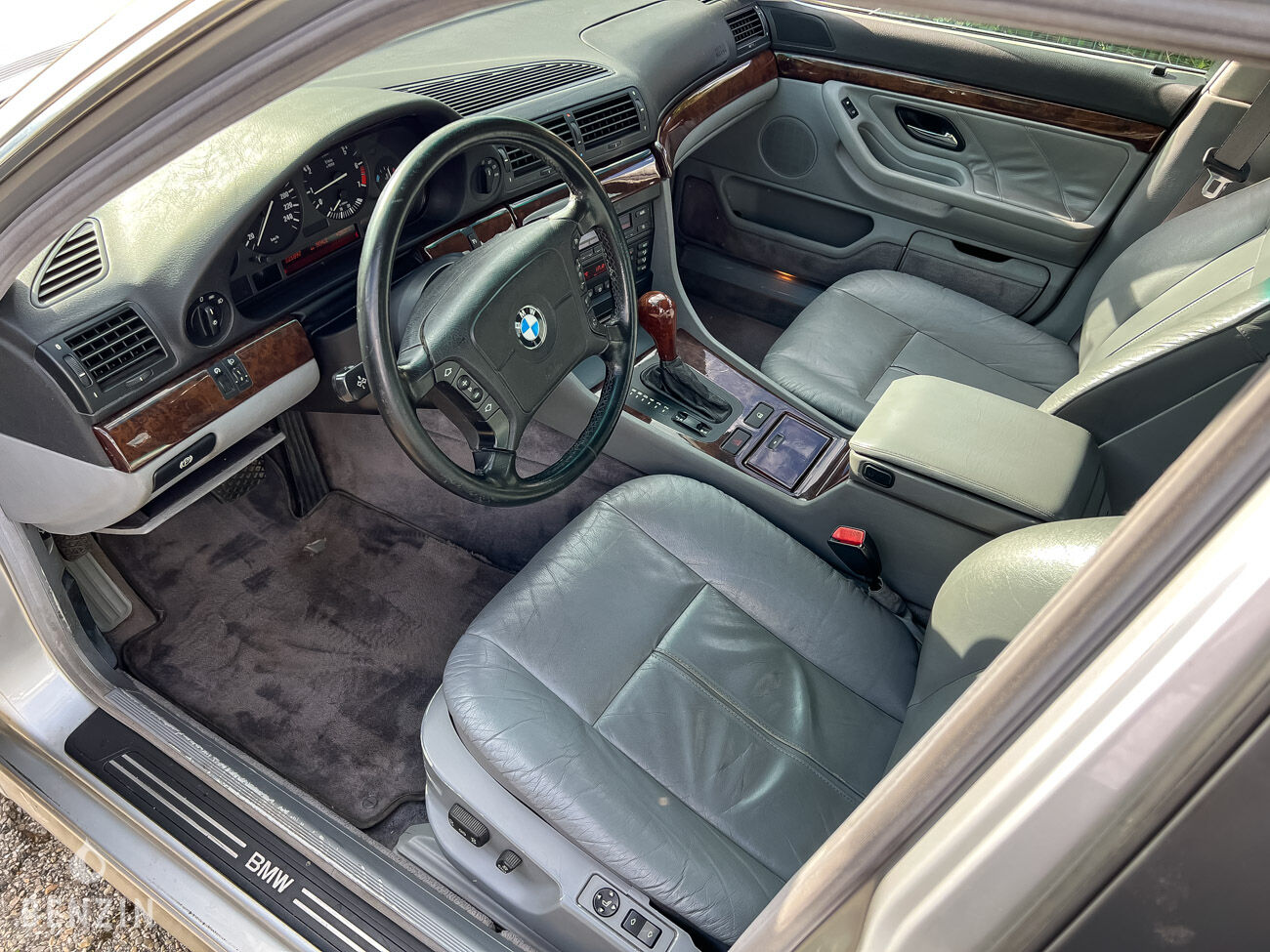 The 3.0-liter V8 developed 218 hp when it left the factory. The seller indicates that the mechanics work normally as well as the 5-speed automatic transmission. The seller has invoices visible in the gallery. It has benefited from the following charges:
- Vidange boite (212,300 km en 2019)
- Rocker cover gasket
- Engine speed sensor
- Accessory belt pulley / tensioner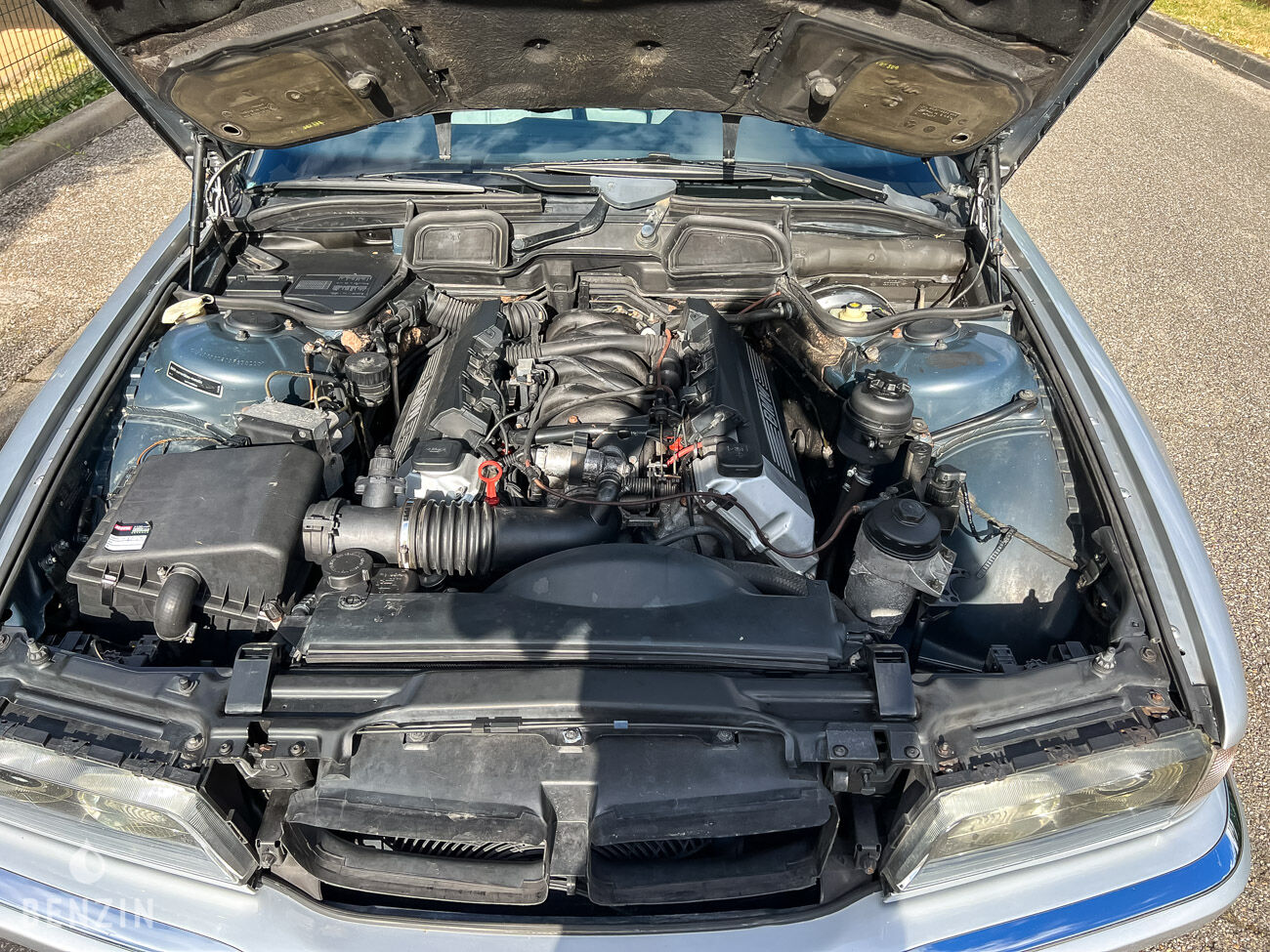 The car has its 4 rims in good condition, with tires in good condition. The car brakes normally. The running gear has benefited from the following expenses:
- Steering bar
- Steering ball joint
- Shooters
- ABS sensor
- Bras de suspension
- Geometry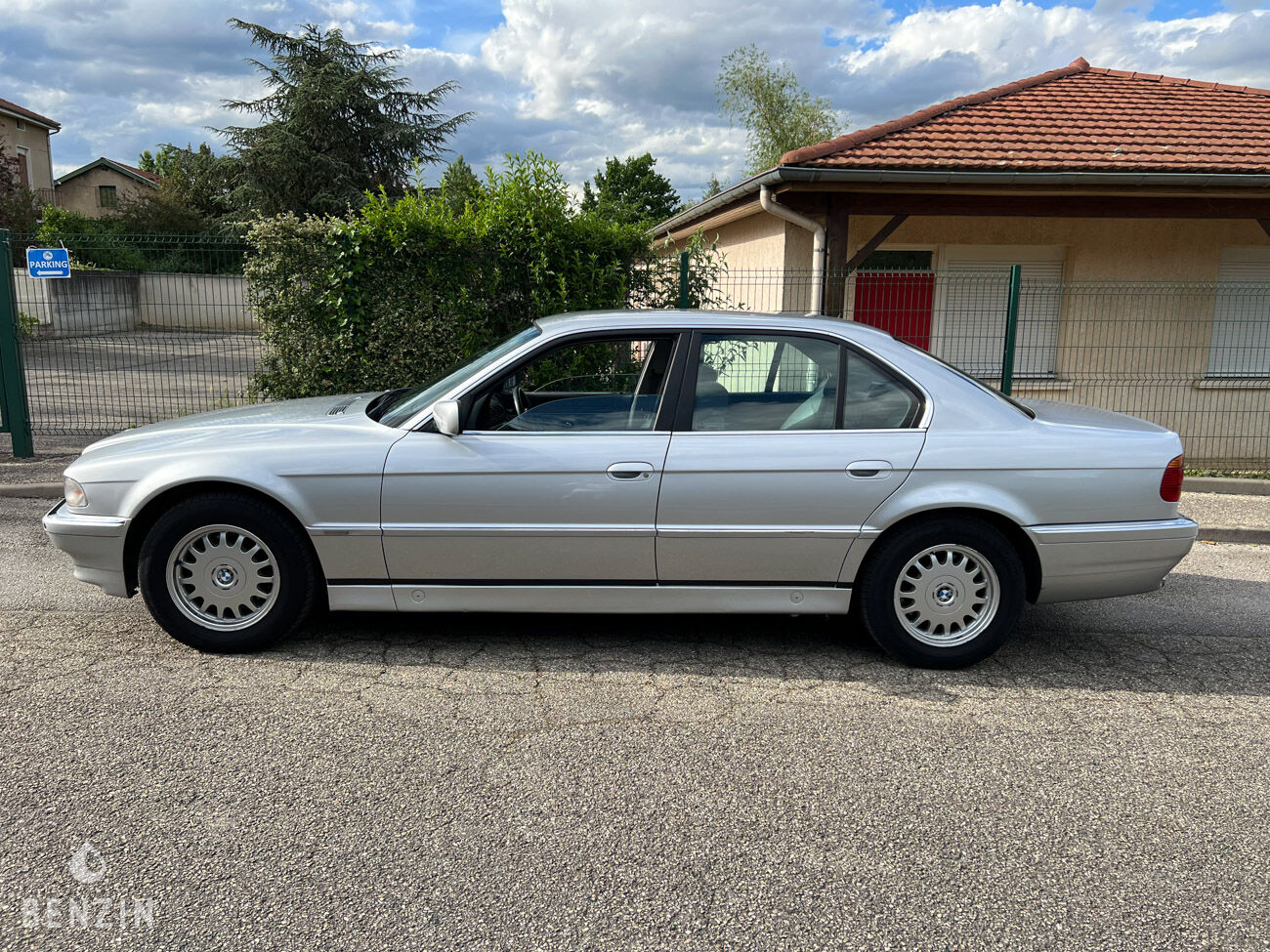 The seller is a professional located in France in Rive-de-Gier (42) and accepts visits during the sale. The car will be sold with its French registration, some invoices and the seller commits to provide a favorable CT of less than 6 months for the sale.
The seller wished to define a reserve price.
Auction information
About this vehicule
Secure Payment

Secure PaymentThis vehicle is eligible for secure payment. You pay for your vehicle via an escrow account
Model page
BMW
BMW Serie 7 e38
Sold to AntoineSls
Newsletter
Subscribe to our Newsletter : one email per week so you don't miss a thing!
Currently on Benzin
More on Benzin