Fiat 500 D Giardiniera - 1963 *No reserve
Secure Payment
Do you like Fiat 500s but love big pizzas? Get your whole team into this 500D Giardiniera and hit the local pizzeria in style. And be careful with those hot sauces, the upholstery has just been redone.

Benzin
Presentation
This 1963 Fiat 500 D Giardiniera of Italian origin has 77,500 km. The seller states that the car is in very good general condition and has recently benefited from a complete restoration.
Externally, the car is in very good condition. The bodywork has recently been restored and repainted in its original red hue, with only the rarest defects visible in the gallery. Photos of the underbody are available in the gallery.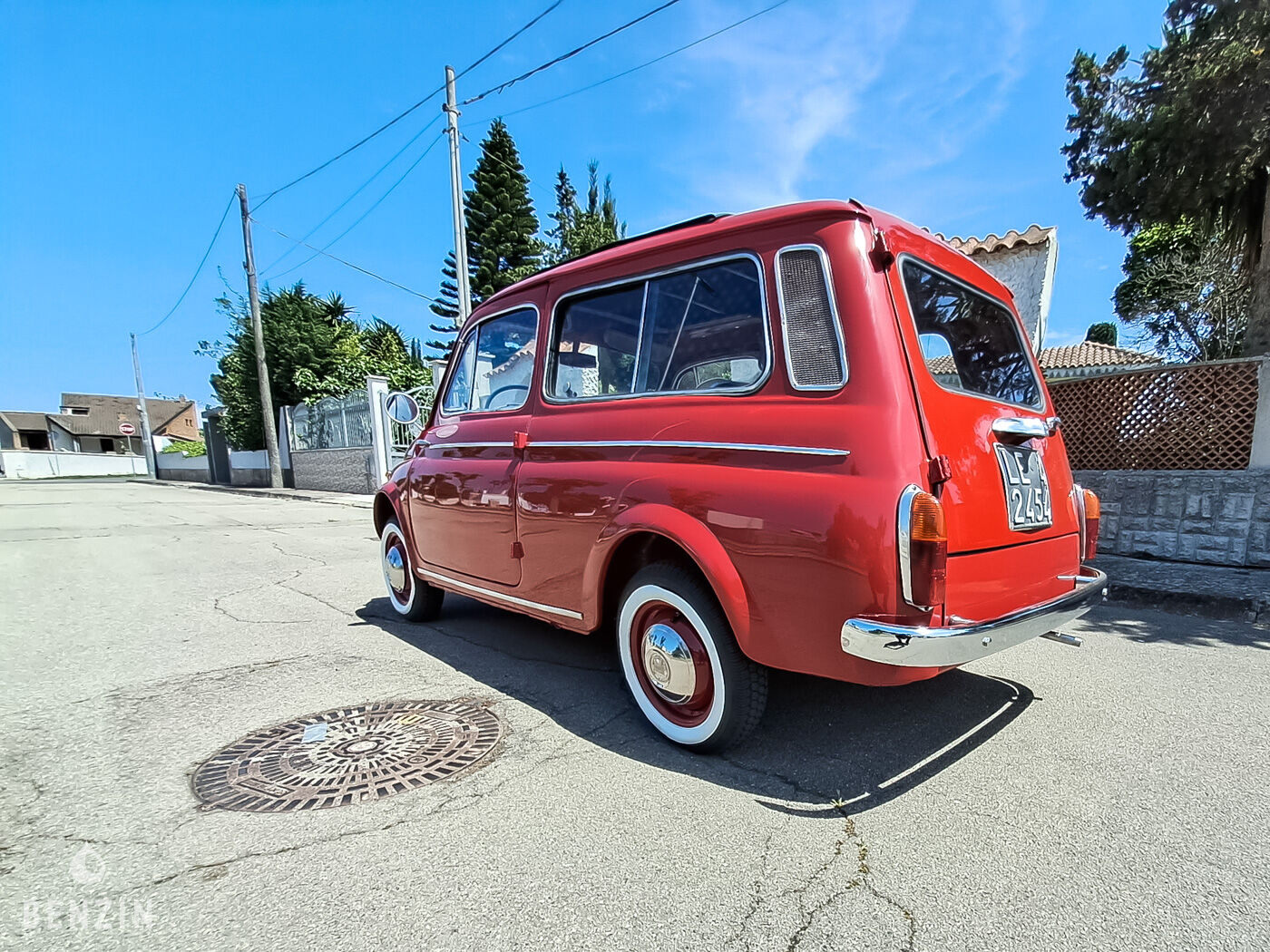 The interior is in very good condition. The beige sky upholstery is new, as are the carpets and door panels. The steering wheel and dashboard are in perfect condition. The on-board instrumentation and electrical equipment function normally. The wiring harness was completely overhauled during the restoration.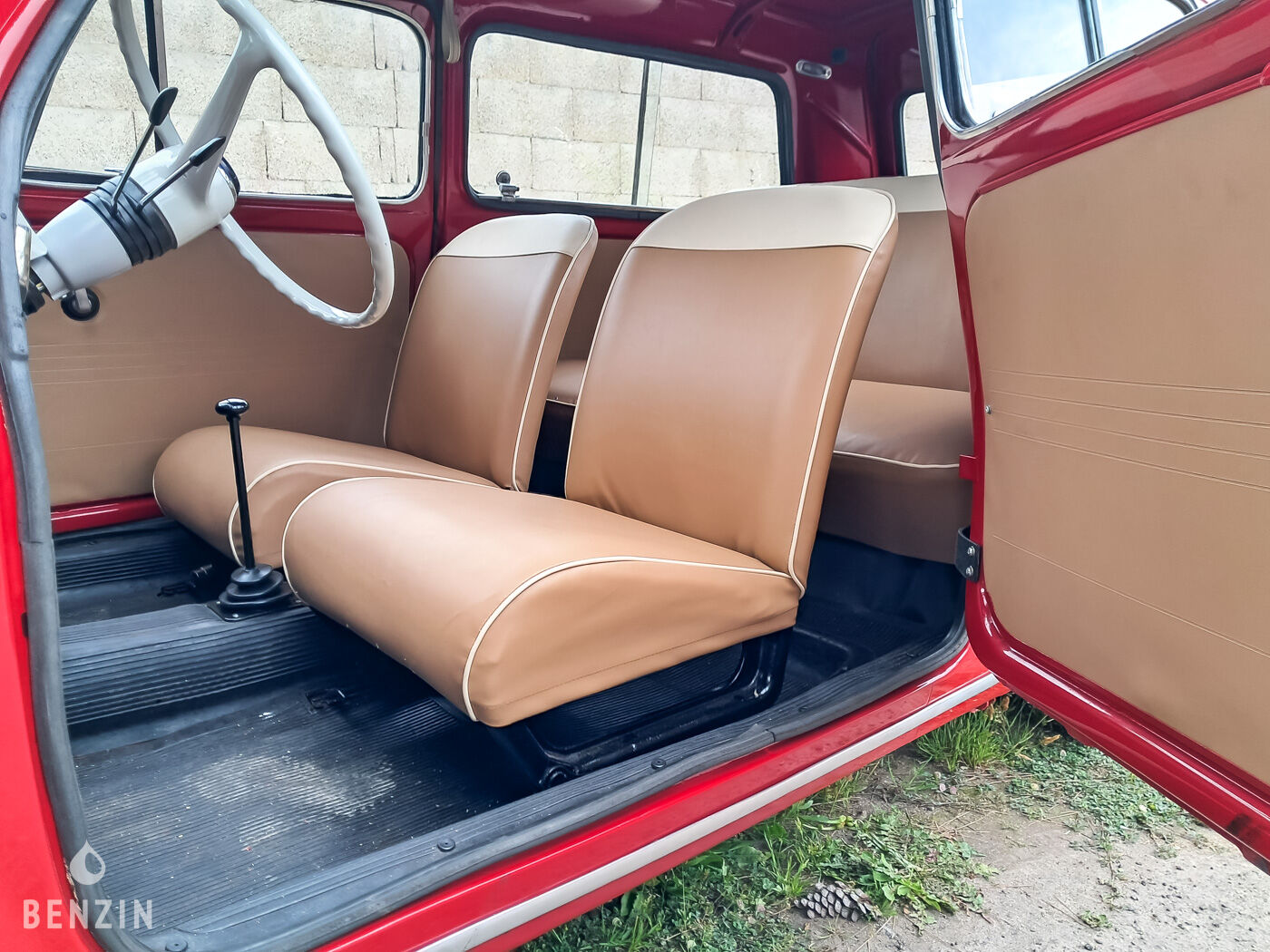 The 499cc twin-cylinder developed 18 hp when it left the factory. The seller states that the mechanical system works normally, as does the 4-speed manual gearbox. The seller indicates a slight seepage from the engine, with no particular mechanical malfunction. The engine has recently been restored, including the following operations
- Cylinder grinding
- New pistons
- Connecting rods and bearings
- Valve and valve seat grinding (invoice)
- Spark plugs, ignition wires, igniter and capacitor
- Reconditioned starter
- Box disassembled, cleaned, checked
- New gear fork (between 3rd and 4th)
- All joints
- New exhaust system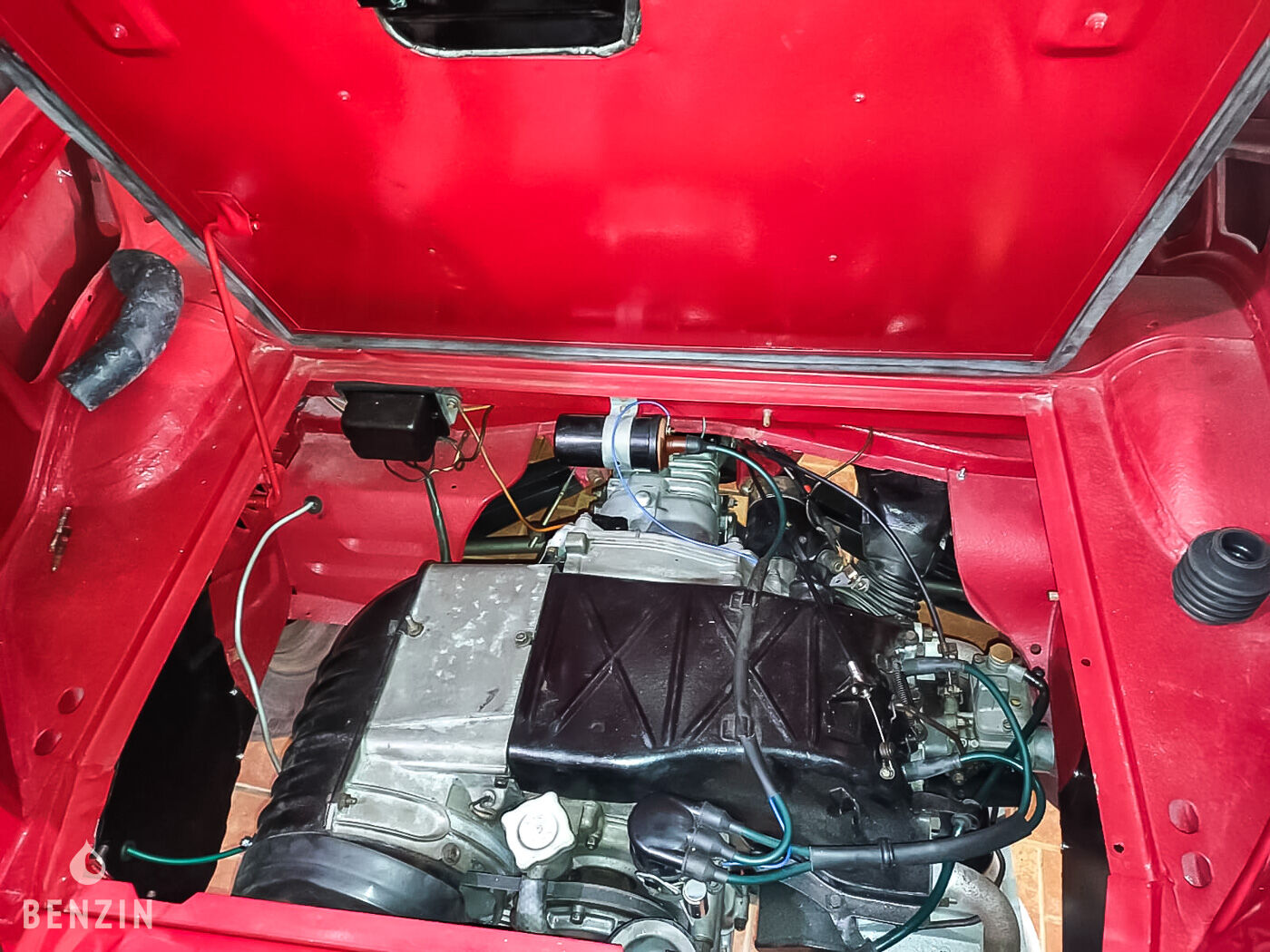 The car has its 4 rims in good condition, fitted with new tires. The car brakes normally. Recently, the running gear has benefited from the following upgrades:
- Shock absorbers
- Freins
- Bearings
- Steering arms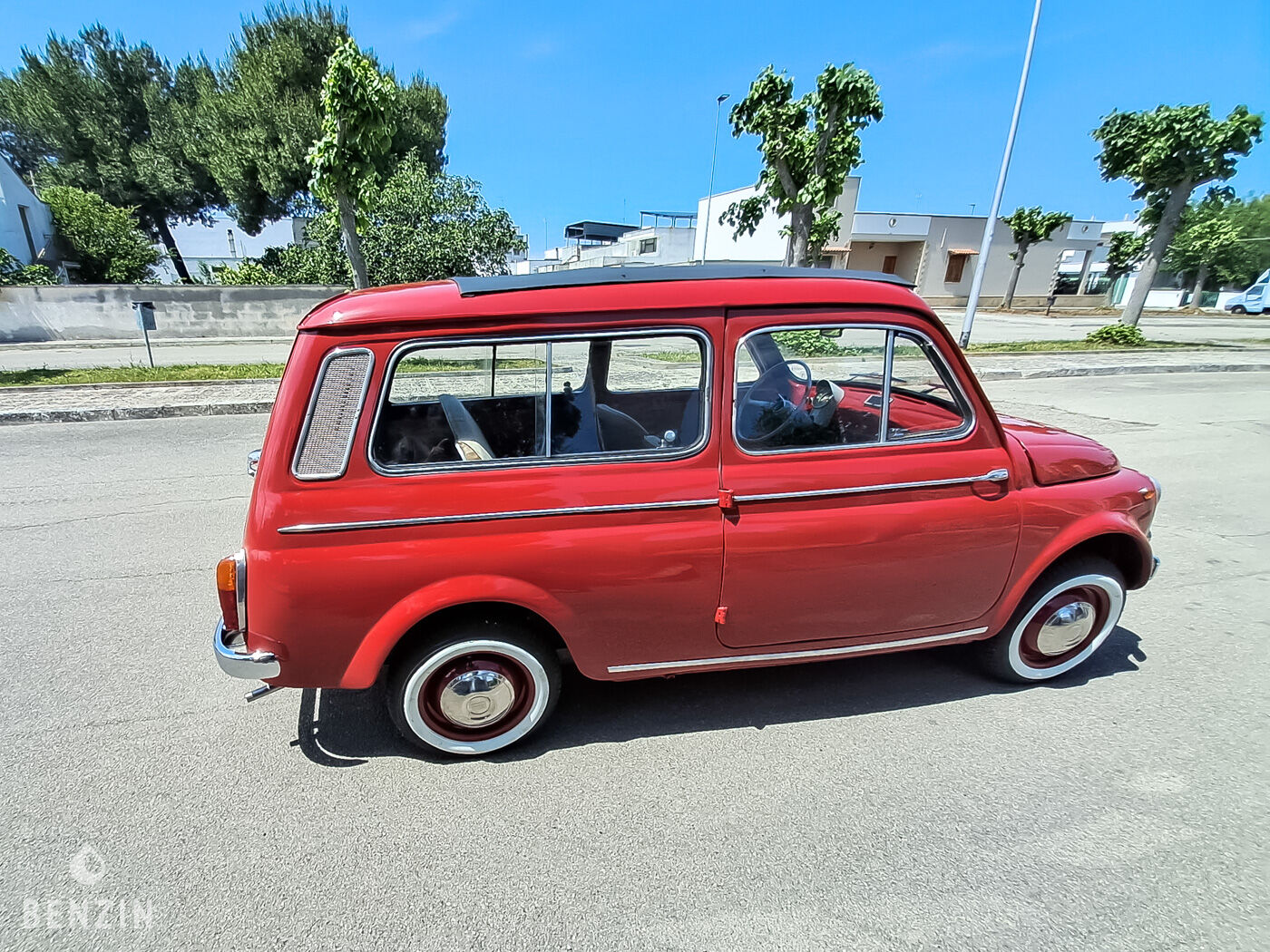 The seller is a private individual located in Italy in Lecce (Puglia) and accepts visits during the sale. The car will be sold with its Italian registration and the seller undertakes to provide a new CT favorable to the sale.
Note: In addition to the purchase price, the buyer must pay an Italian export tax of around €200.
The vehicle is sold without reserve price.
Auction information
About this vehicule
Secure Payment

Secure PaymentThis vehicle is eligible for secure payment. You pay for your vehicle via an escrow account
Model page
Fiat
Fiat 500
Reserve price

How much is the reserve ?The reserve price is negociated and stays confidential. Bidders do have an indicator showing if the reserve is met or not.
Transport
Log in or register to get a delivery quote.
Request a visit
Log in or register to request to visit this vehicle.
Newsletter
Subscribe to our Newsletter : one email per week so you don't miss a thing!
Registration
Complete your formalities using our online registration service (including provisional registrations and foreign vehicles) (service available in France only).
Access the service
Currently on Benzin
More on Benzin