BMW 335i e90 66k km - 2007
Secure Payment
Attention, Sleeper en vue. Avec sa finition luxueuse, impossible de savoir que cette Série 3 à plus de 300cv sous le capot, même si les plus avertis auront remarqué les 2 sorties d'échappement. Cet exemplaire en très bon état, et peu kilométré, fera le bonheur des plus discrets. L'équipe Benzin
Localisation
France, Cagne sur Mer (06)
Livraison
Possible en supplément
Vidéo
Présentation
Cette BMW 335i type e90 de 2007 d'origine Japonaise affiche 66.500 km, justifiée par un rapport d'entretien (voir galerie). Le vendeur indique que la voiture est en très bon état général, qu'elle dispose d'un Contrôle Technique valide et qu'elle a bénéficié de frais récents et réguliers. Le vendeur fournira une RTI (réception à titre isolé) récente nécessaire pour l'immatriculation de ce véhicule en France.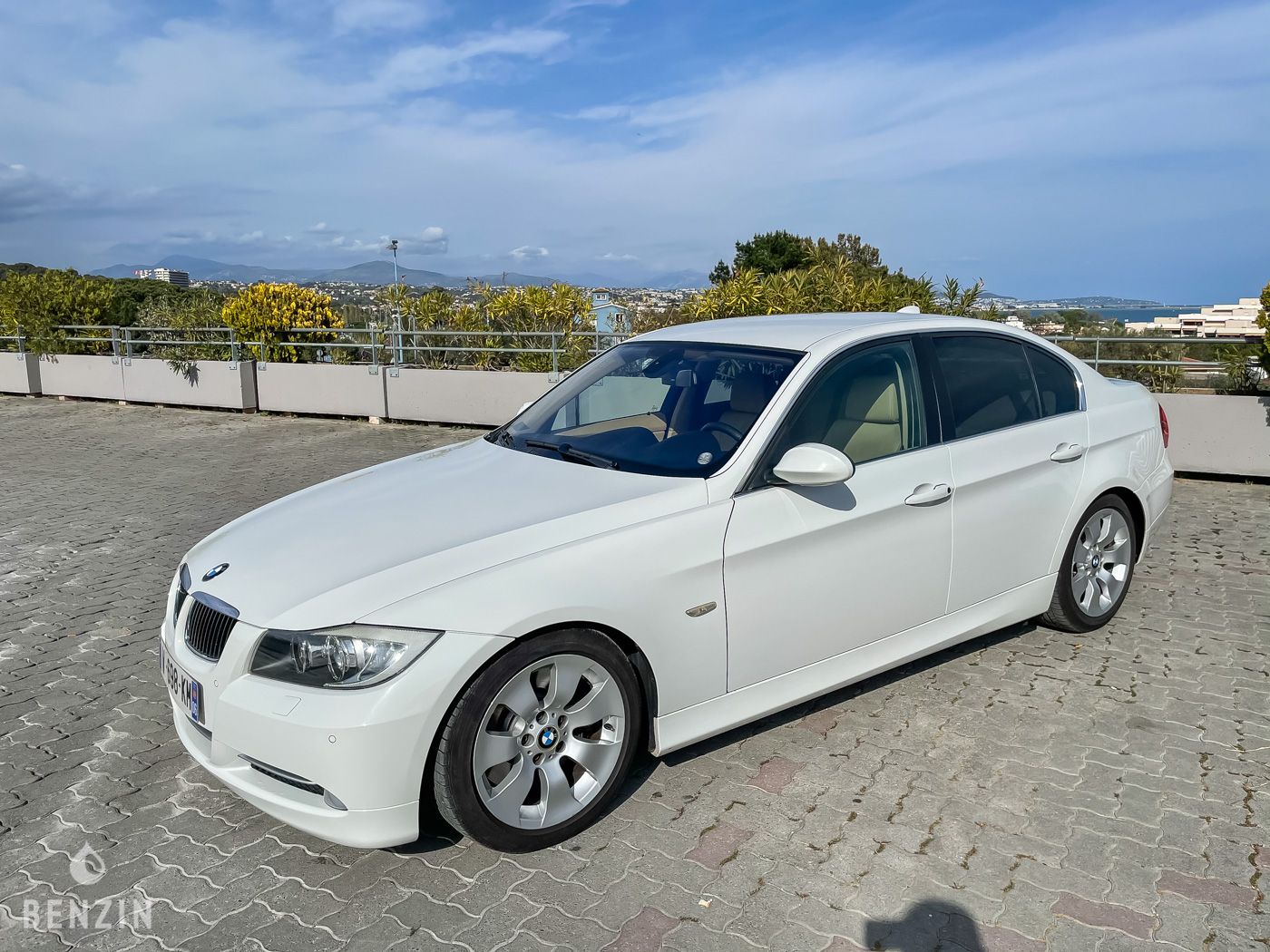 À l'extérieur, la voiture est en très bon état. La peinture dans sa teinte blanche ne présente que de très rares défauts visibles dans la galerie. Les plastiques et joints extérieurs sont en bon état, tout comme les optiques. Le vendeur indique que cette 335i est exempte de corrosion, des photos des soubassements sont disponibles dans la galerie.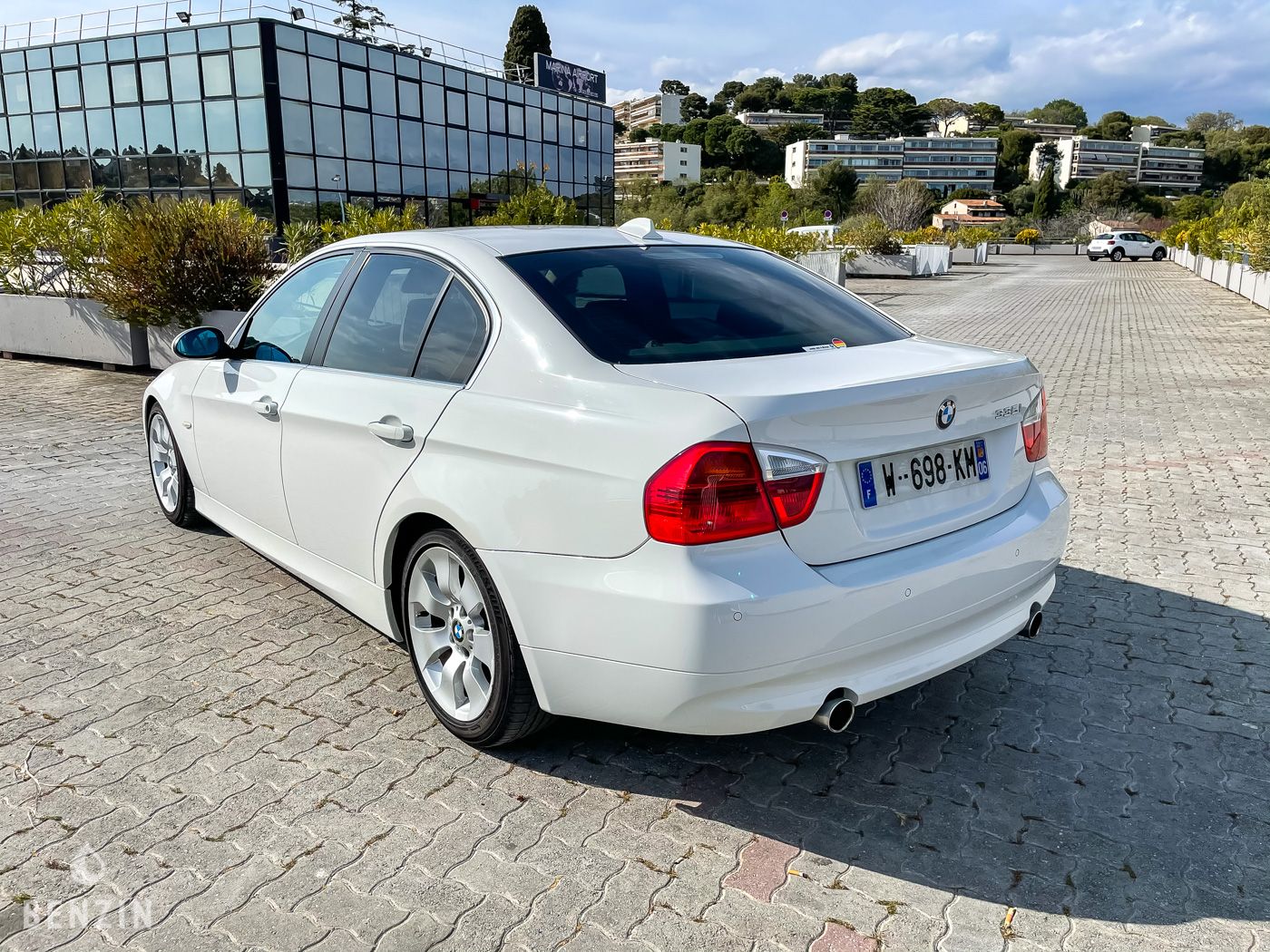 L'intérieur est en très bon état. La sellerie en cuir beige ne comporte ni déchirures ni trous mais montre de très légères traces d'usure. Le volant et le tableau de bord sont en très bon état. L'instrumentation de bord ainsi que les équipements électriques fonctionnent normalement. Cette BMW dispose des équipements suivants :
- Boîte automatique
- Direction active
- Volant multifonctions
- Volant sport en cuir
- Jantes à rayon en étoile (styl. 158)
- Rétroviseur extérieur rabattable électriquement et automatiquement
- Pièces extérieures couleur du véhicule
- Accès confort (Ouverture/fermeture sans clef, démarrage sans clef)
- Pare brise antithermique de confort
- Pare-soleil arrière (store déployable)
- Tapis de sol velours
- Rétroviseur intérieur jour/nuit automatique
- Réglage siège électrique avec mémoire
- Banquette arrière rabattable
- Trappe à ski avec housse à ski intégrée
- Soutien lombaire conducteur et passager
- Kit rangement
- Chauffage de siège conducteur et passager
- Accoudoir central arrière
- Finitions bois précieux peuplier veiné
- Accoudoir central avant coulissant
- Lave projecteur
- Phare xénon
- Détecteur de pluie
- Système d'aide au stationnement (PDC)
- Projecteurs directionnels autoadaptatifs
- Climatiseur automatique bi zone
- Régulateur des vitesses à fonction freinage
- Feu stop à deux étages supprimé
- Fonction TV
- Système de navigation professional
- Préparation téléphone universel
- Changeur/chargeur 6 CD
- Système de haut parleur HI-FI
- Prise auxiliaire
- BMW repair inclusive
- Coupe batterie
- Verrouillage automatique au démarrage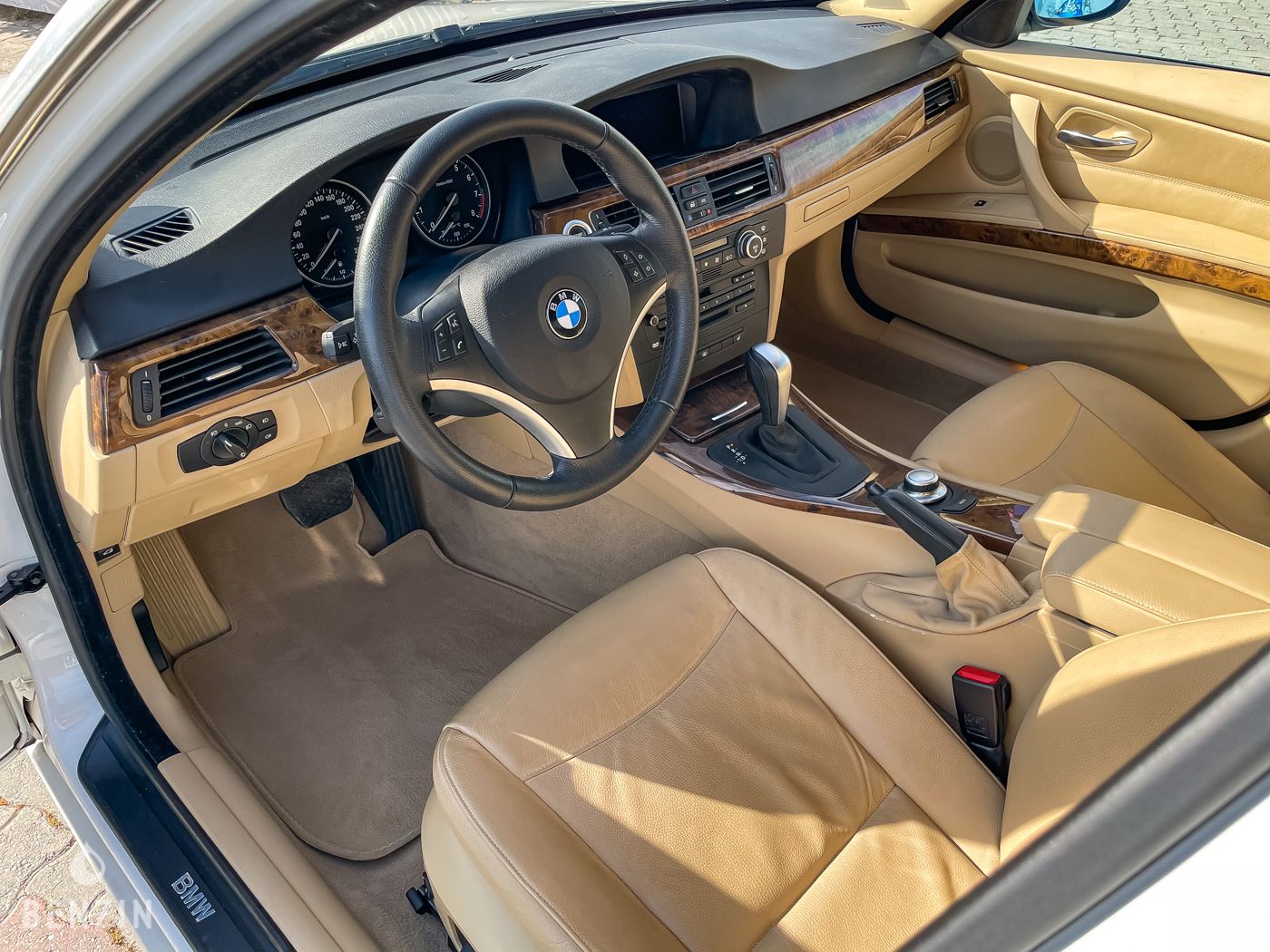 Le 6 cylindres Bi-Turbos de 3.0 litres développait 306 cv à sa sortie d'usine. Le vendeur indique que la mécanique fonctionne normalement de même que la boîte automatique. Le moteur est entièrement d'origine. Le vendeur dispose d'un rapport d'entretien suivant le kilométrage de l'auto (voir galerie). Une bobine d'allumage a récemment été changée.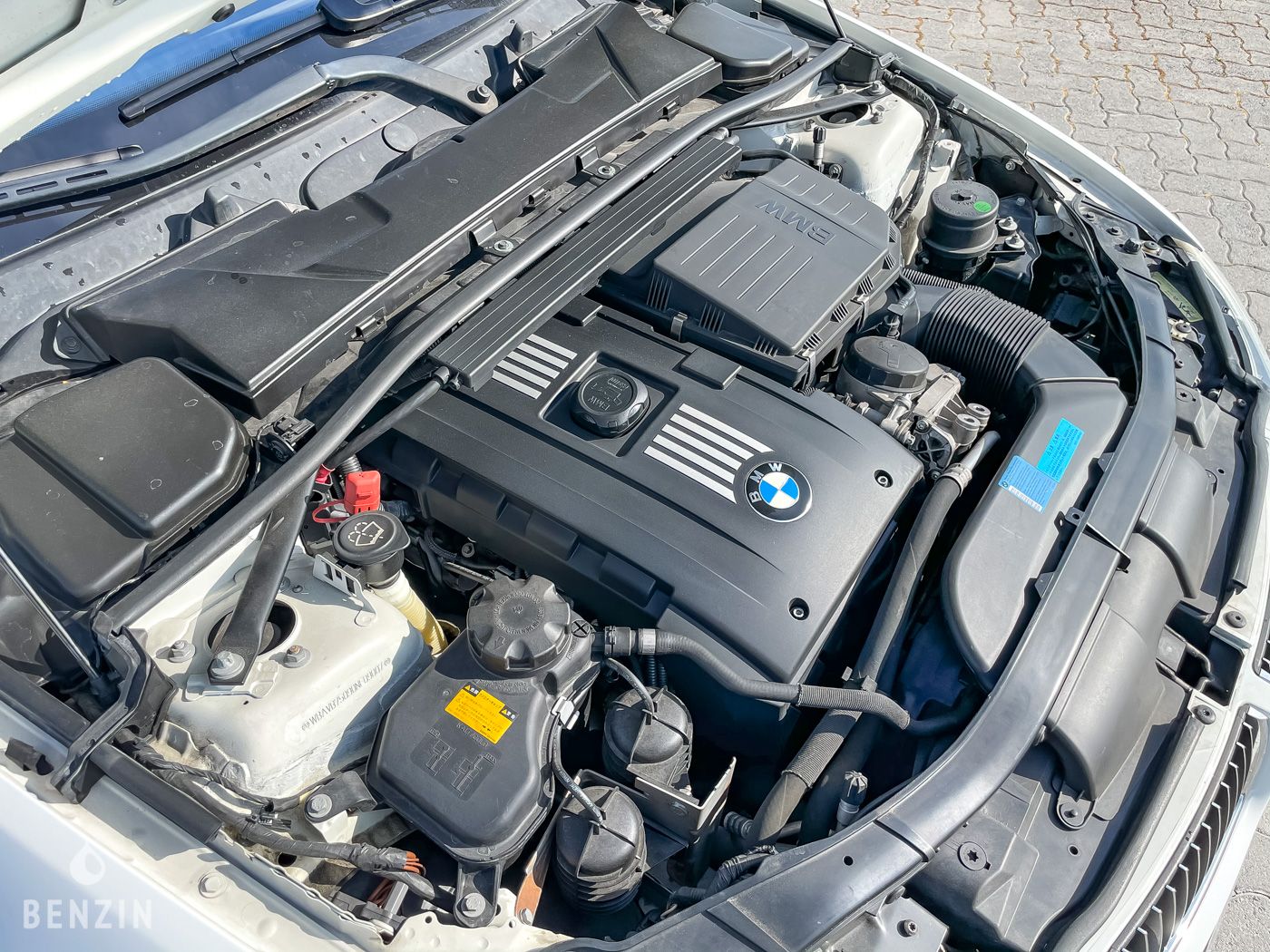 La voiture dispose de ses 4 jantes d'origine en très bon état, chaussées de pneus récents. La voiture freine normalement. Les disques de frein et les plaquettes sont récents.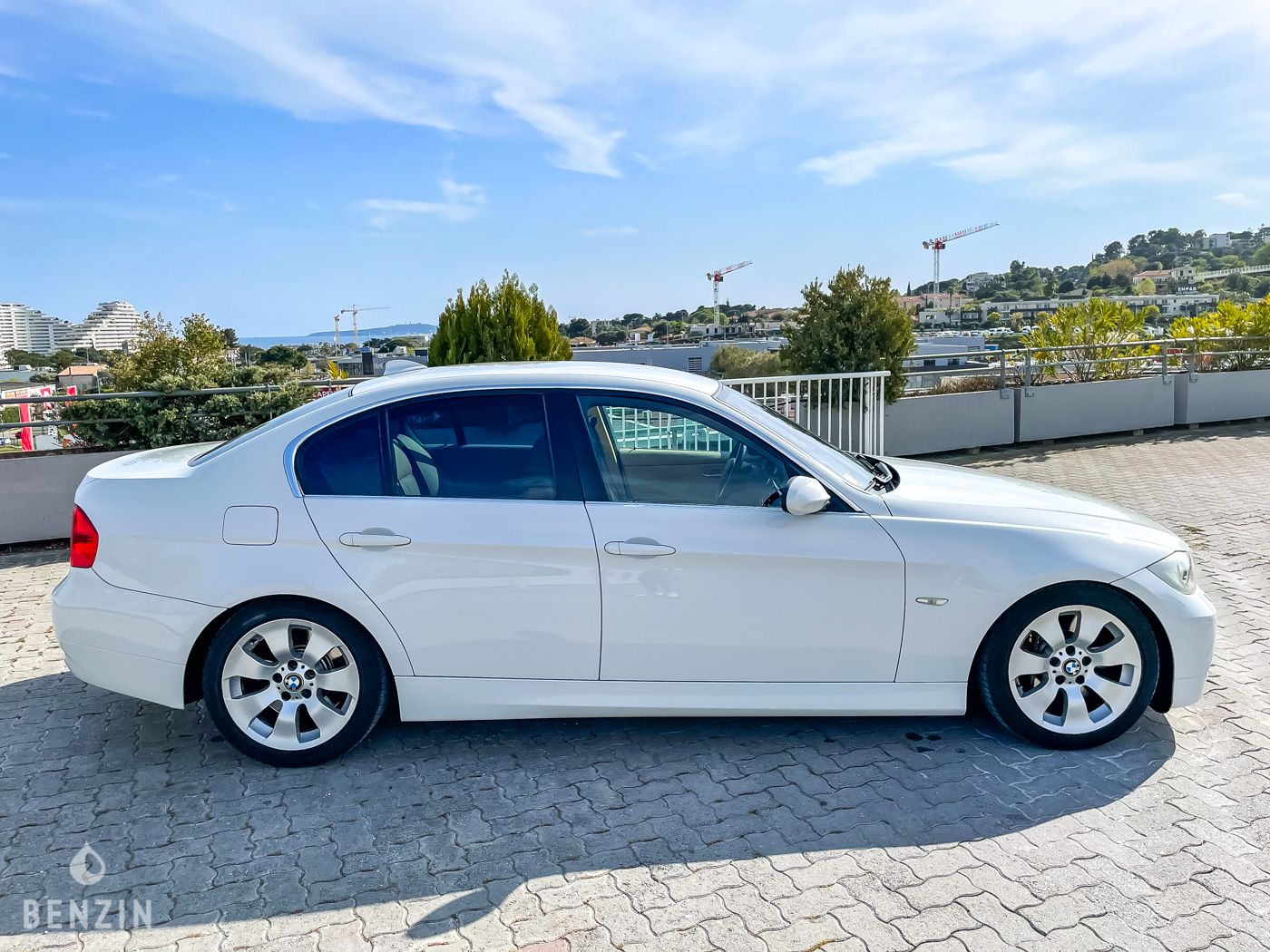 Le vendeur est un professionnel situé en France à Cagne sur Mer (06) et accepte les visites pendant la vente. La voiture sera vendue avec sa carte grise japonaise, un CT français favorable de moins de 6 mois, un certificat de dédouanement et sa RTI (réception à titre isolé) et son rapport d'entretien.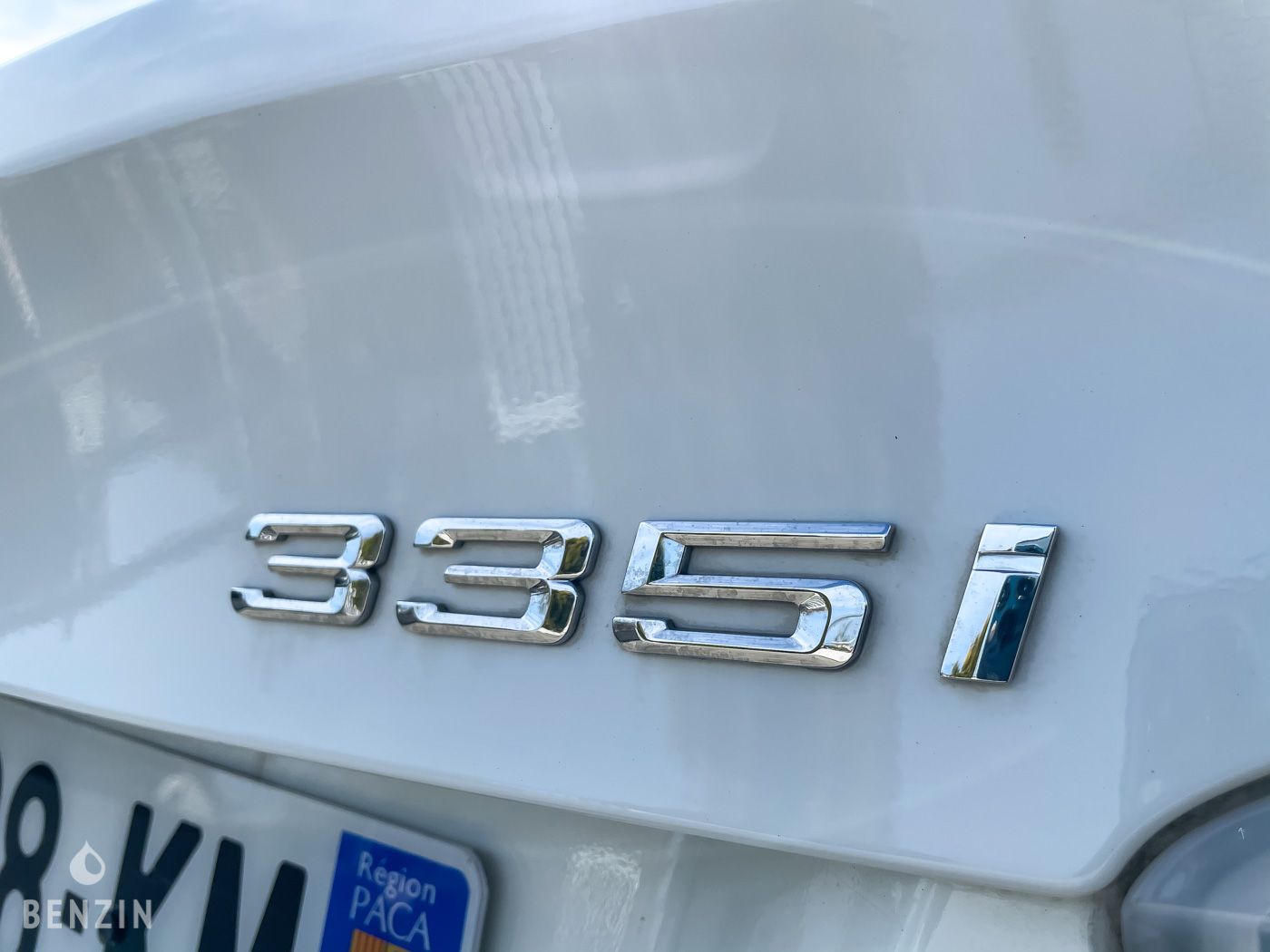 Le vendeur a souhaité définir un prix de réserve.
Information sur l'immatriculation :
Le véhicule est actuellement déclaration d'achat (DA) sur la société du professionnel qui l'a importée et qui la vend. Le véhicule a récemment bénéficié d'une RTI (réception à titre isolé) à la DREAL certifiant sa conformité aux normes françaises. Elle peut donc être normalement immatriculée en France par l'acheteur.
Plus d'informations ici : https://www.ecologie.gouv.fr/homologation-des-vehicules#scroll-nav__5
Auction information
Galerie
Seller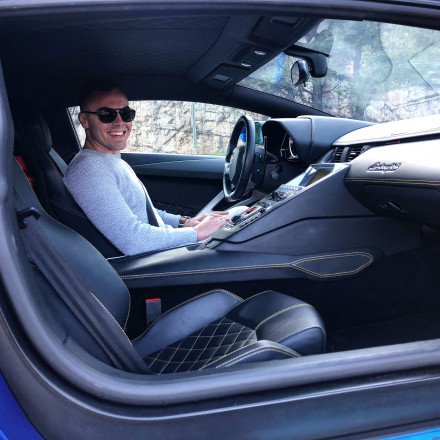 Tristan06
About this vehicule
Secure Payment

Secure PaymentThis vehicle is eligible for secure payment. You pay for your vehicle via an escrow account
Benzin Trusted Seller

Benzin Trusted SellerThis badge reward the sellers who did several transactions on Benzin with very good buyer feedbacks.
Sold to Mat11
Financing
You can no longer submit a request. Requests can be submitted up to 3 days before the end of the sale.
Newsletter
Un mail par semaine pour ne rien manquer
Currently on Benzin
More on Benzin