BMW 325ci e46 Cabriolet - 2001
Secure Payment
We have no doubt about the future of the BMW e46 in the collection. Very often fallen into the wrong hands, the well followed, in good condition and original examples do not run the streets. Today, this well-equipped convertible version is offered to you and ticks all the boxes. There is no reason to miss out.

Benzin
Location
France, Marseilles (13)
History report
This vehicle has a history report, click to view it.
Presentation
This 2001 BMW 325ci type e46 Cabriolet of American origin is a 3rd hand car with 168.000 km, mileage certified by an Autoviza report and its logbook. The seller indicates that the car is in good general condition, has a valid MOT and has had recent and regular service. This vehicle was purchased new in the USA by a German expatriate.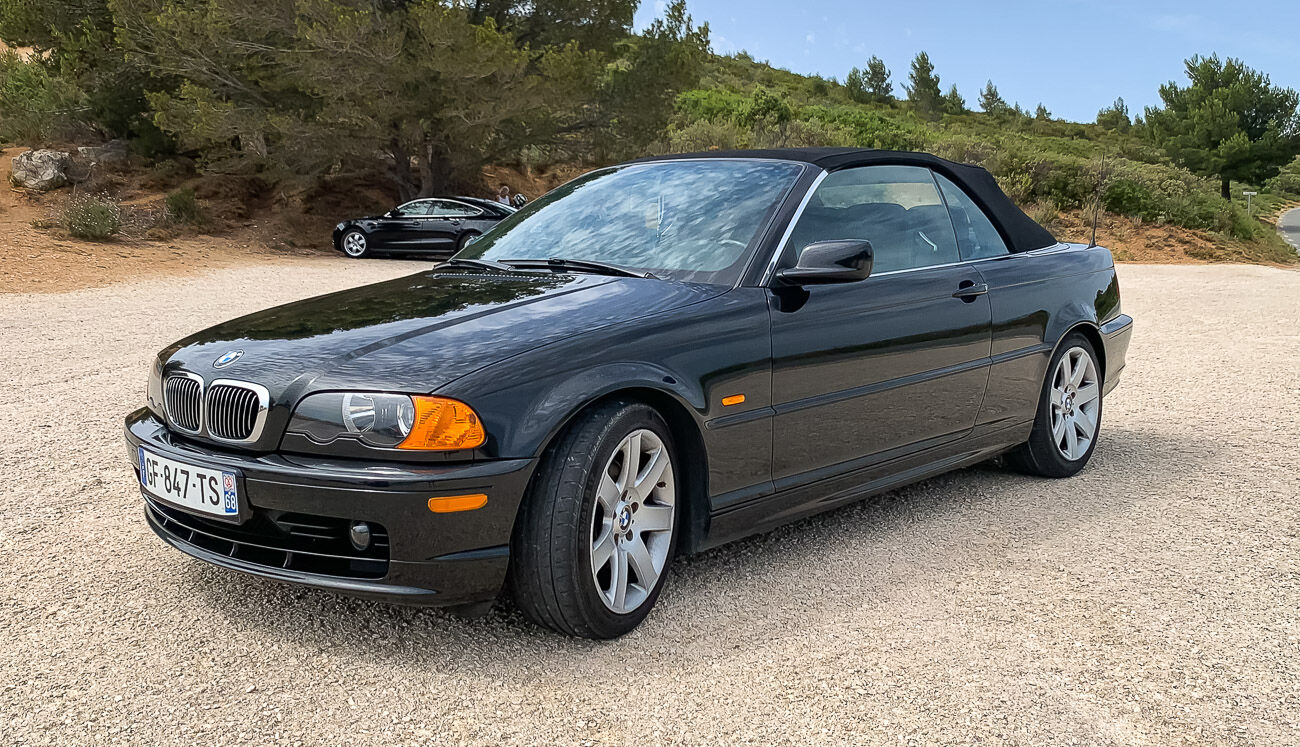 On the outside, the car is in very good condition. The paint in its black shade has only rare flaws visible in the gallery. The seller notes only a few gravel chips and micro-scratches. The exterior plastics and gaskets are in good condition, as are the headlights and the electric hood. Pictures of the underbody are available in the gallery.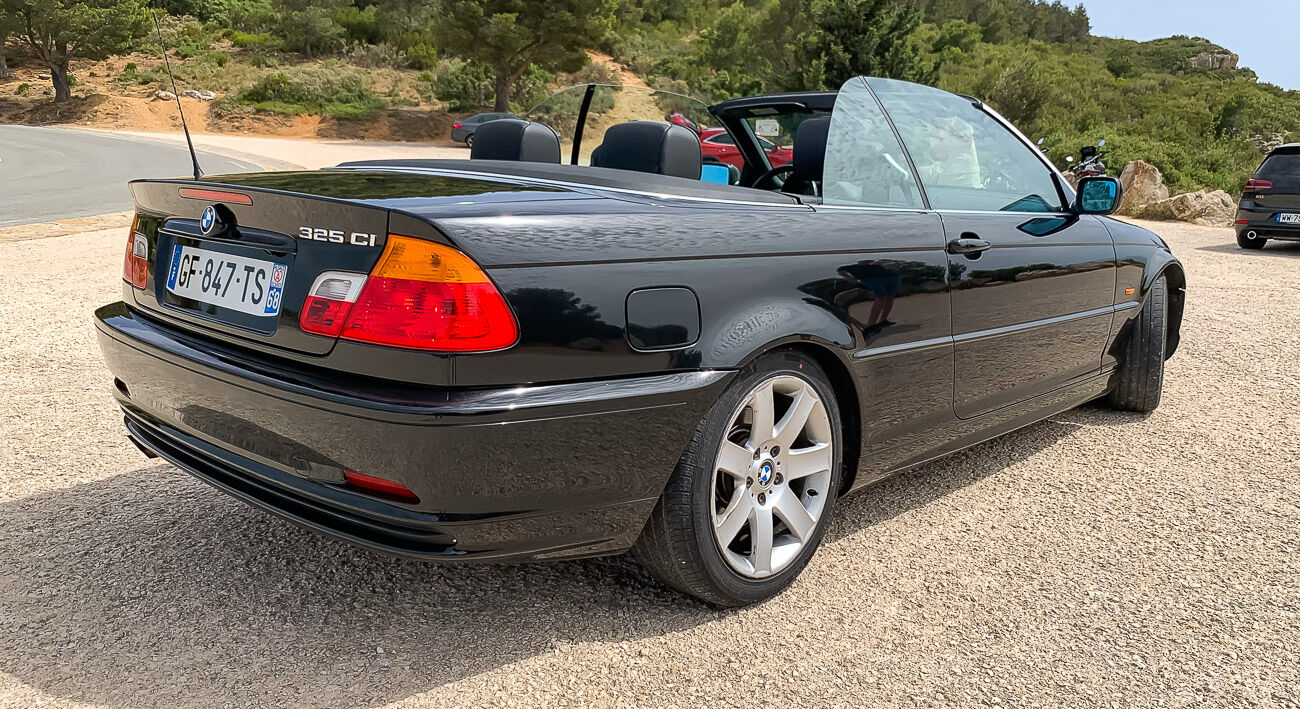 The interior is in very good condition. The black leather upholstery has no tears or holes but shows slight wear. The steering wheel and the dashboard are in good condition. It has recently benefited from a cleaning and maintenance of the leather (Colourlock products). The on-board instrumentation and electrical equipment are working normally. This car has the following equipment:
- Speed regulator
- Electric canopy
- Steering wheel control
- Leather sport steering wheel
- Electric Memory Seat
- Automatic air conditioning
- On-board computer
- BMW Business Radio (Screen out of order, but works normally)
- 6-CD changer
- Xenon lights
- Clignotants Orange
- Battery in the trunk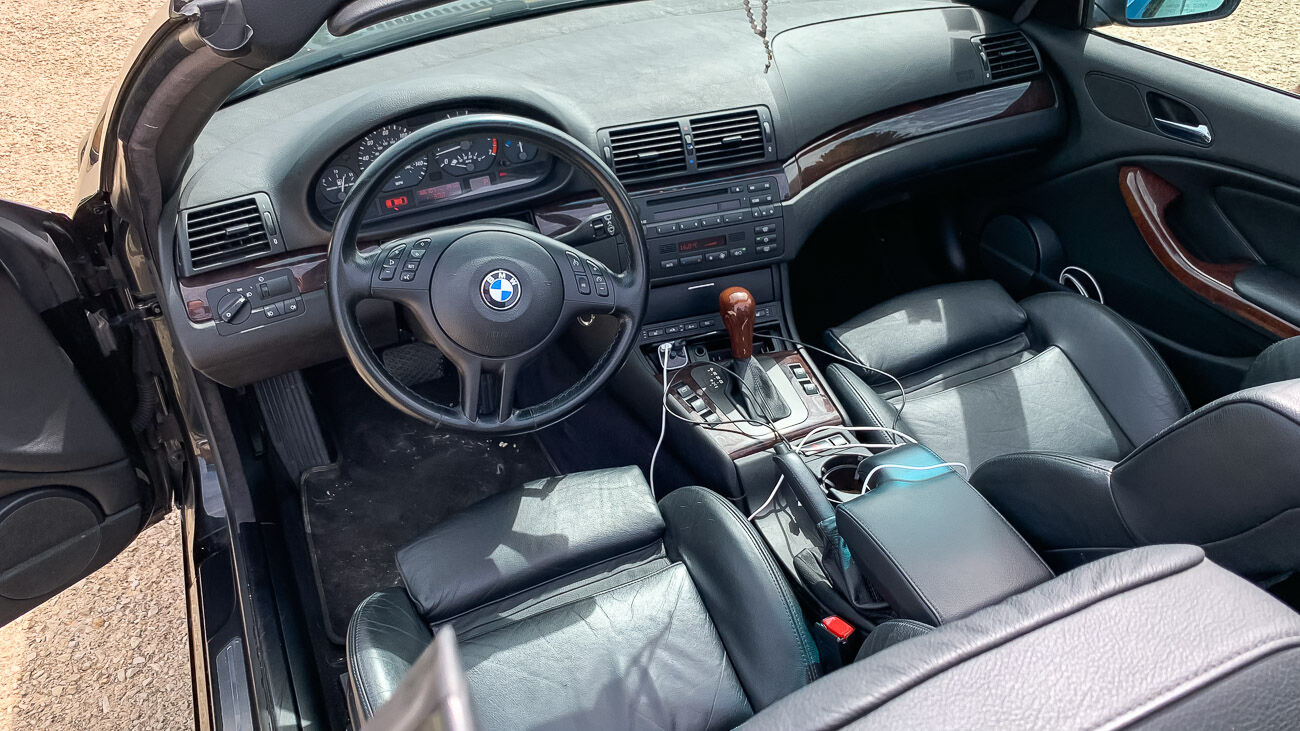 The 2.5-liter 6-cylinder (type M54) developed 192 hp when it left the factory. The seller indicates that the mechanics work normally as well as the 5-speed automatic transmission. The seller has the logbook with the car's mileage. In June 2022 and at 165.300 km, the car had the following expenses:
- Engine oil / Coolant
- Engine / cabin filters / oil filter / air filter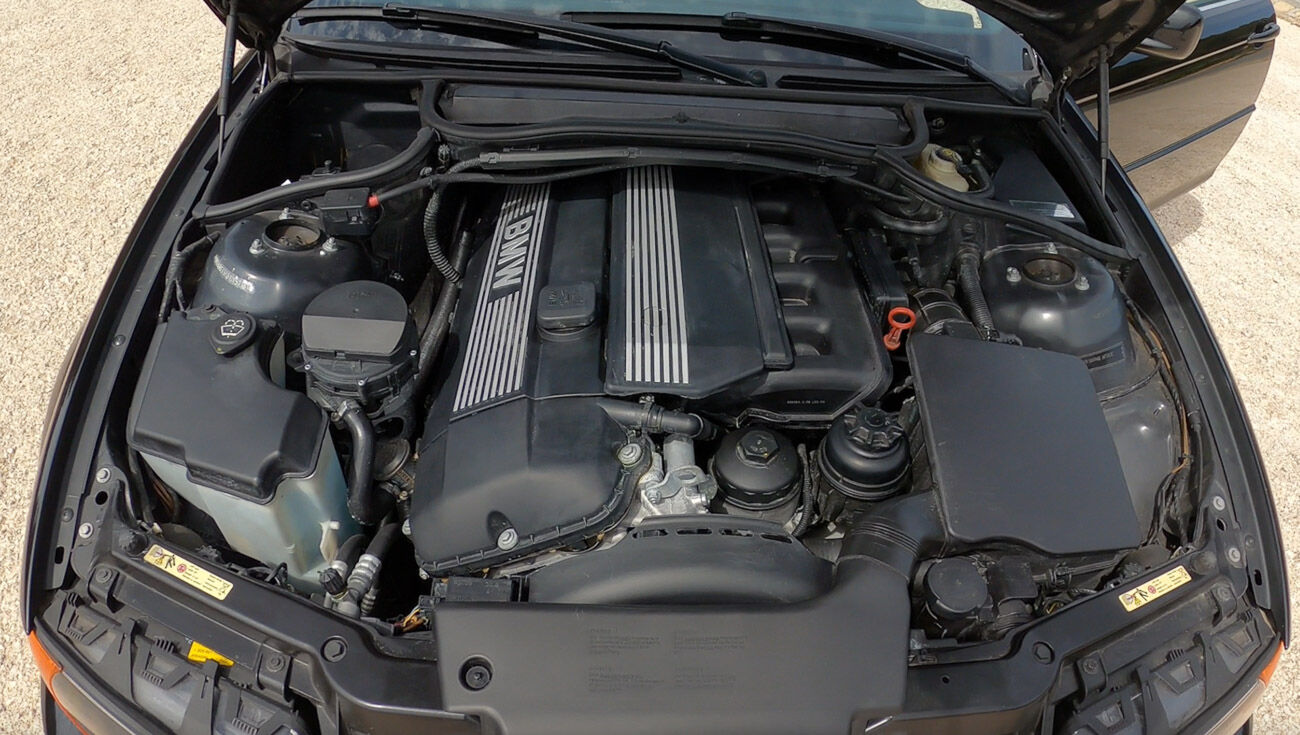 The car has its 4 original rims in good condition, with new rear tires but worn at the front. The car brakes normally.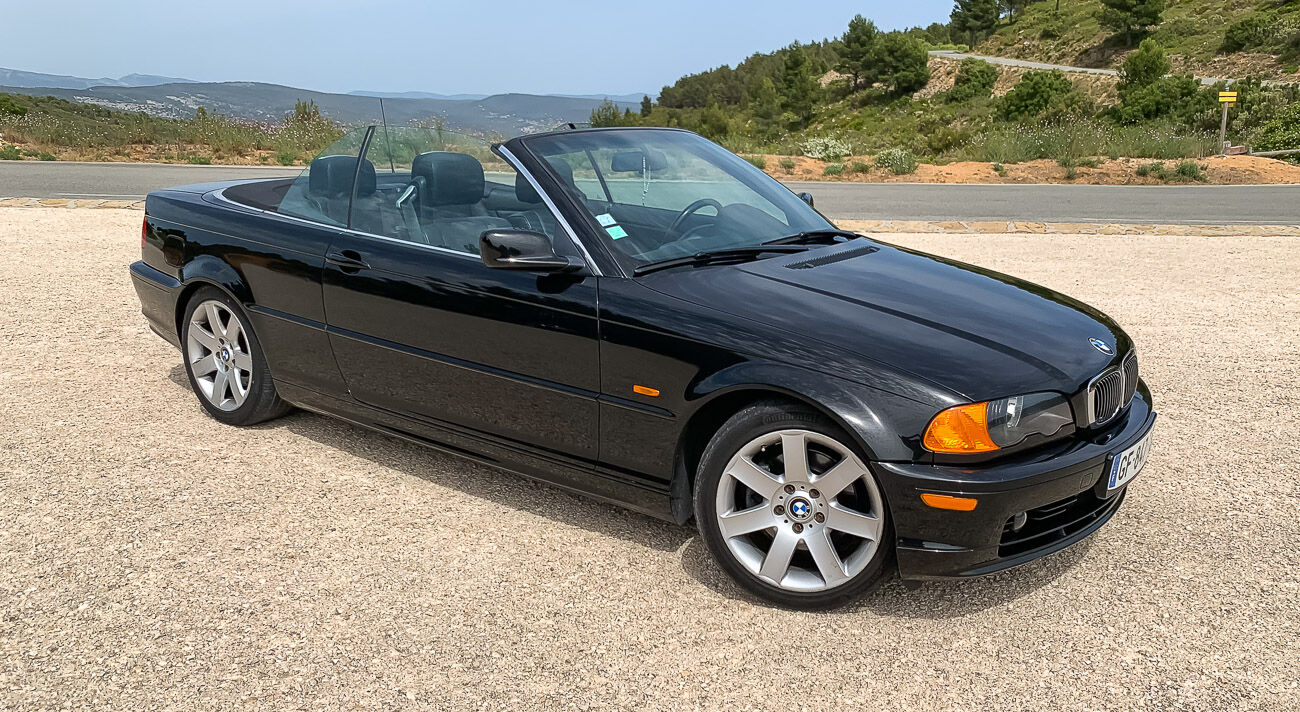 The seller is a private individual located in France in Marseille (13) and accepts visits during the sale. The car will be sold with its French registration, logbook and historical reports. The seller agrees to provide a favorable CT less than 6 months old for the sale.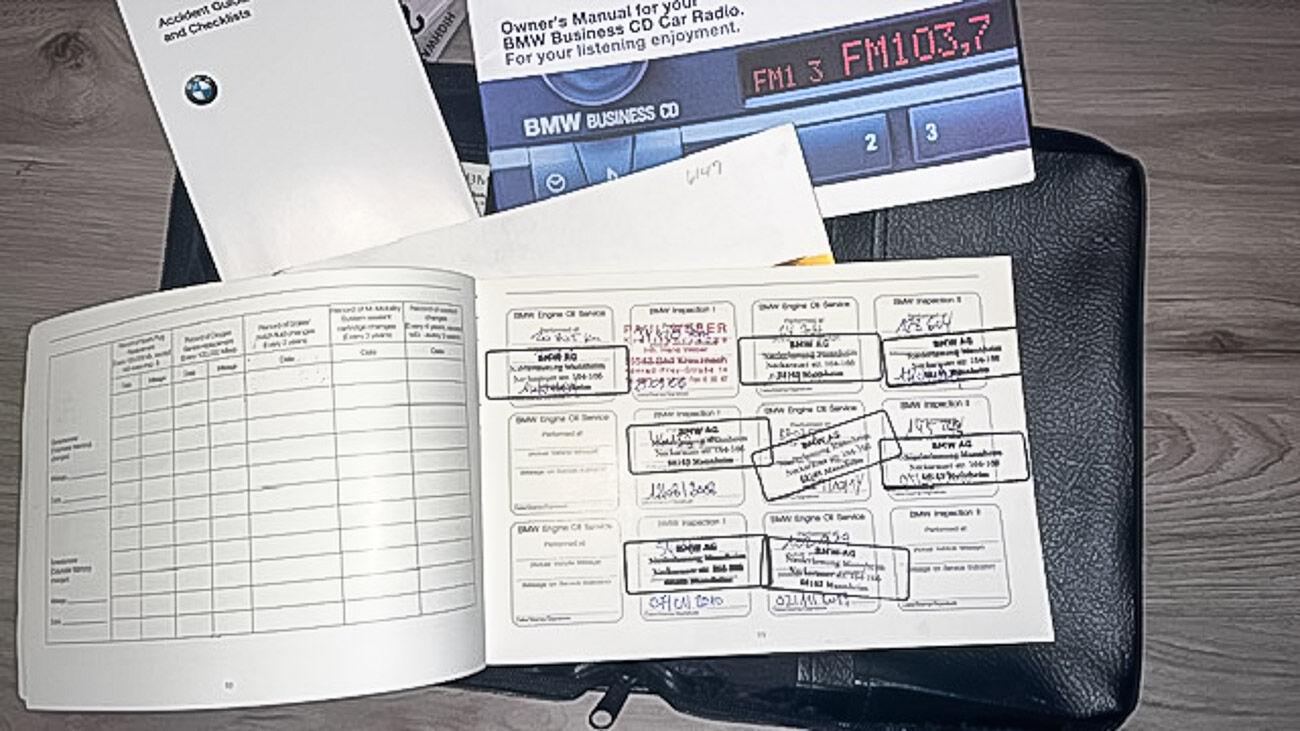 The seller wished to define a reserve price.
Auction information
About this vehicule
Secure Payment

Secure PaymentThis vehicle is eligible for secure payment. You pay for your vehicle via an escrow account
Model page
BMW
BMW Serie 3 e46
Reserve price

How much is the reserve ?The reserve price is negociated and stays confidential. Bidders do have an indicator showing if the reserve is met or not.
A reserve price has been set, bid to access the indicator
Transport
Log in or register to get a delivery quote.
Request a visit
The end of the sale is near, visit requests are disabled.
Newsletter
Subscribe to our Newsletter : one email per week so you don't miss a thing!
Currently on Benzin
More on Benzin