Maserati 3200 GT 67k km - 2000
Secure Payment
Un V8 dans du cuir. Ne cherchez plus la voiture idéale pour partir en week-end, cette Maserati 3200 GT est là. Avec son V8 biturbo et sa profusion de cuir ce beau modèle peu kilométré sera une arme de choix pour partir en week-end à Deauville sur la voie de gauche. Benzin
Localisation
France, Neuves-Maisons (54)
Livraison
Possible en supplément
History report
This vehicle has a history report, click to view it.
Présentation
Cette Maserati 3200 GT de 2000 d'origine Suisse affiche 67.000 km. Le vendeur indique que la voiture est en bon état général, qu'elle dispose d'un Contrôle Technique valide et qu'elle a bénéficié de frais récents et réguliers.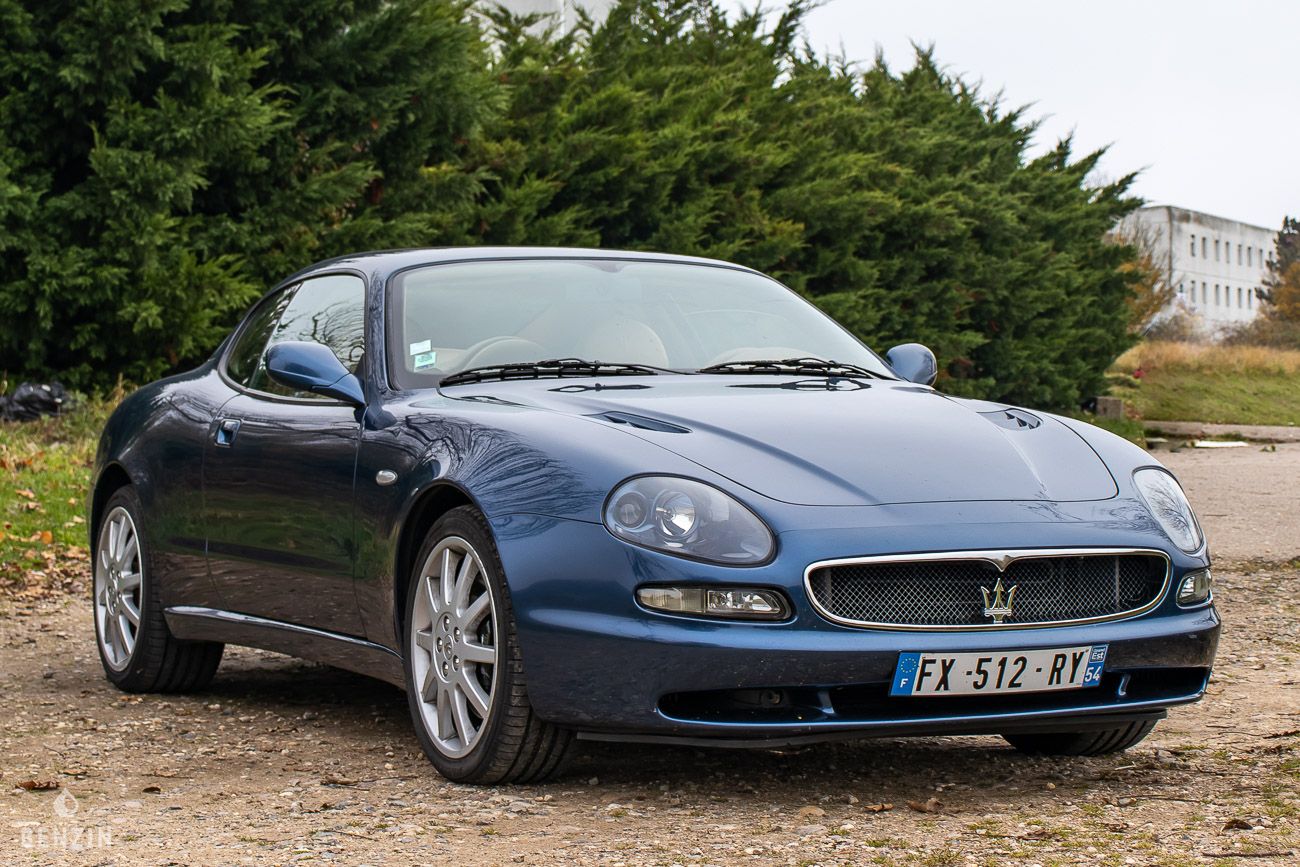 À l'extérieur, la voiture est en bon état. La peinture dans sa teinte bleue ne présente que de très rares défauts visibles dans la galerie. Les plastiques et joints extérieurs sont en bon état, tout comme les optiques. Le vendeur indique que le châssis de cette Maserati est sain, des photos des soubassements sont disponibles dans la galerie.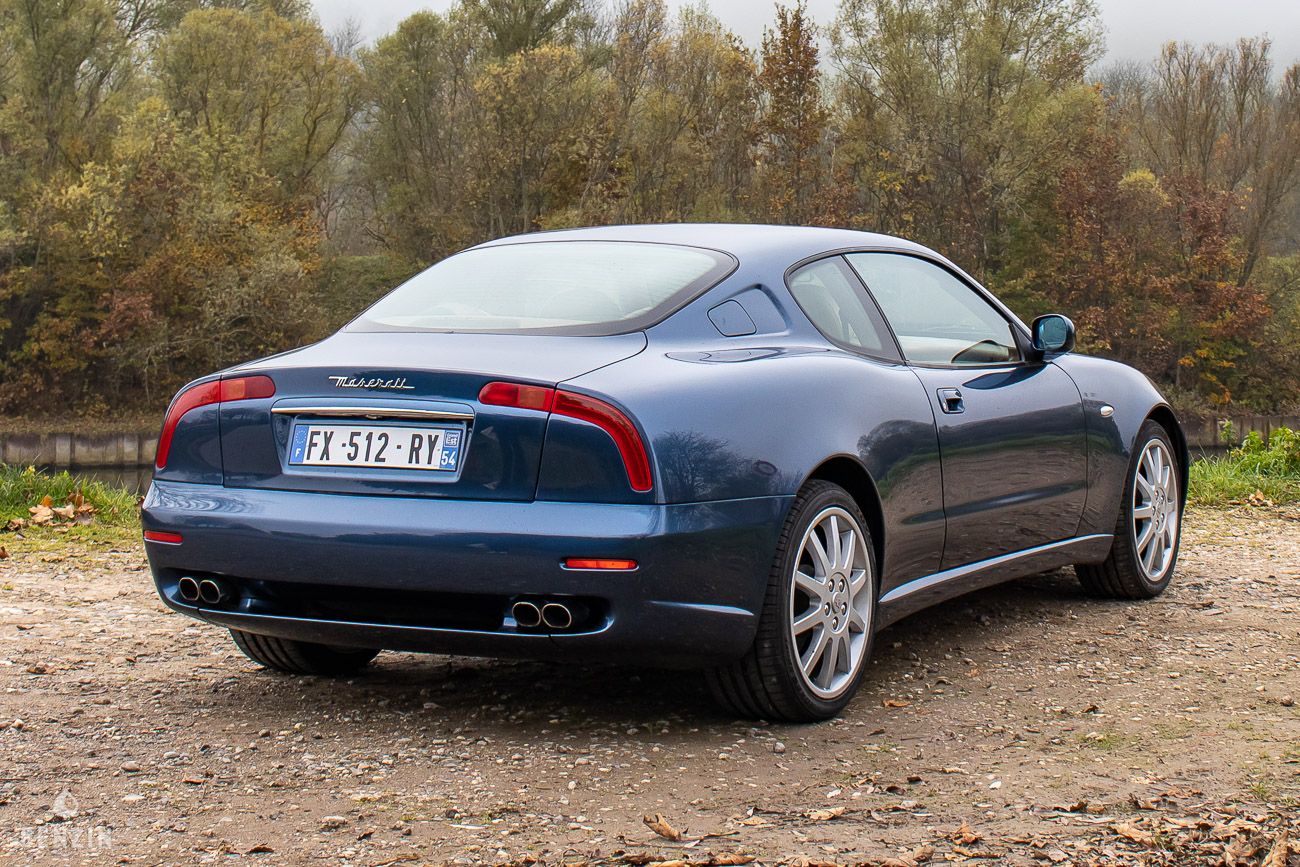 L'intérieur est en très bon état. La sellerie en cuir beige ne comporte ni déchirures ni trous mais montre de très légères traces d'usure et un décollement des habillages de porte et de la console centrale. Le volant et le tableau de bord sont en très bon état. L'instrumentation de bord ainsi que les équipements électriques fonctionnent normalement. Cette Maserati 3200 dispose du ciel de toit en cuir.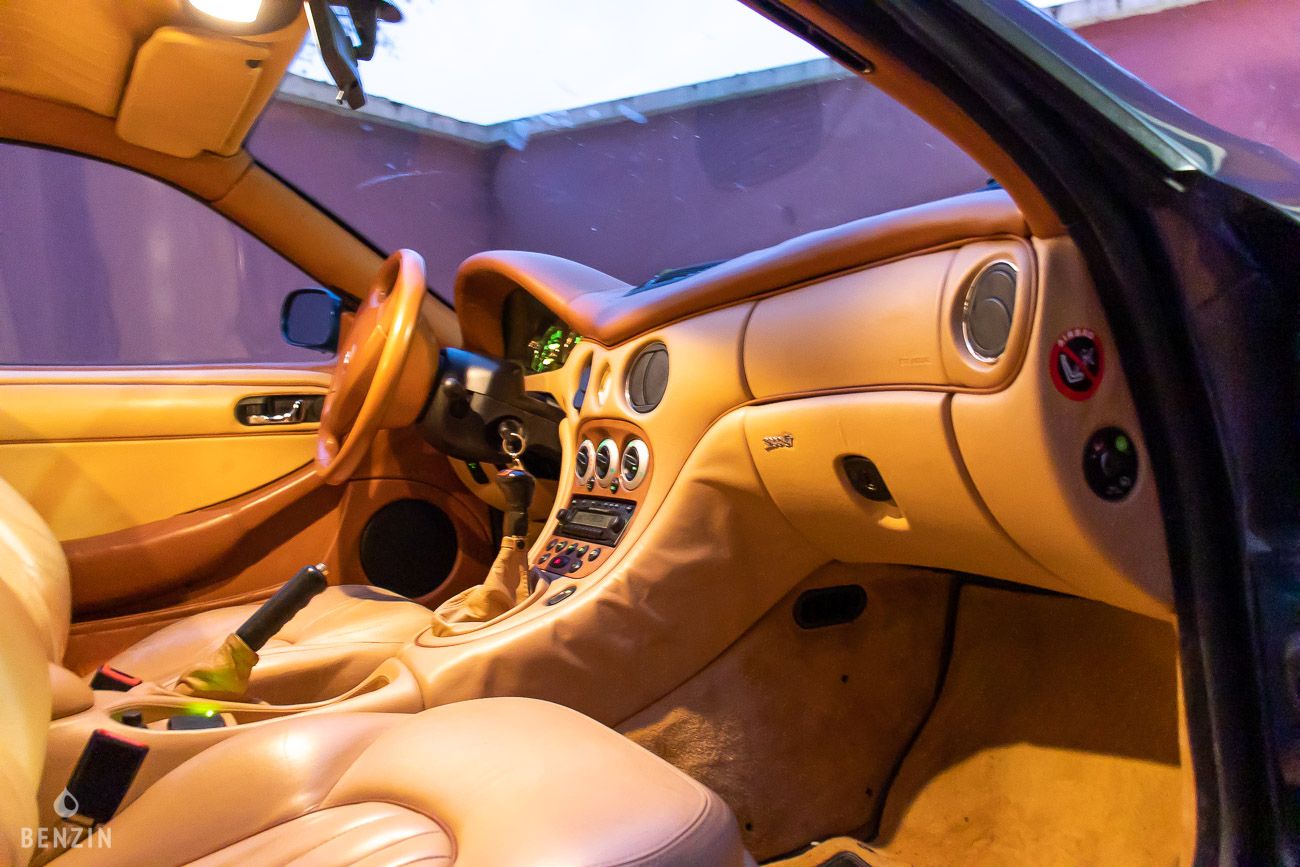 Le V8 de 3.2 litres développait 370 cv à sa sortie d'usine. Le vendeur indique que la mécanique fonctionne normalement de même que la boîte automatique à 6 rapports. Le moteur est entièrement d'origine. Récemment, la voiture a bénéficié d'une révision complète en concession Maserati Luxembourg.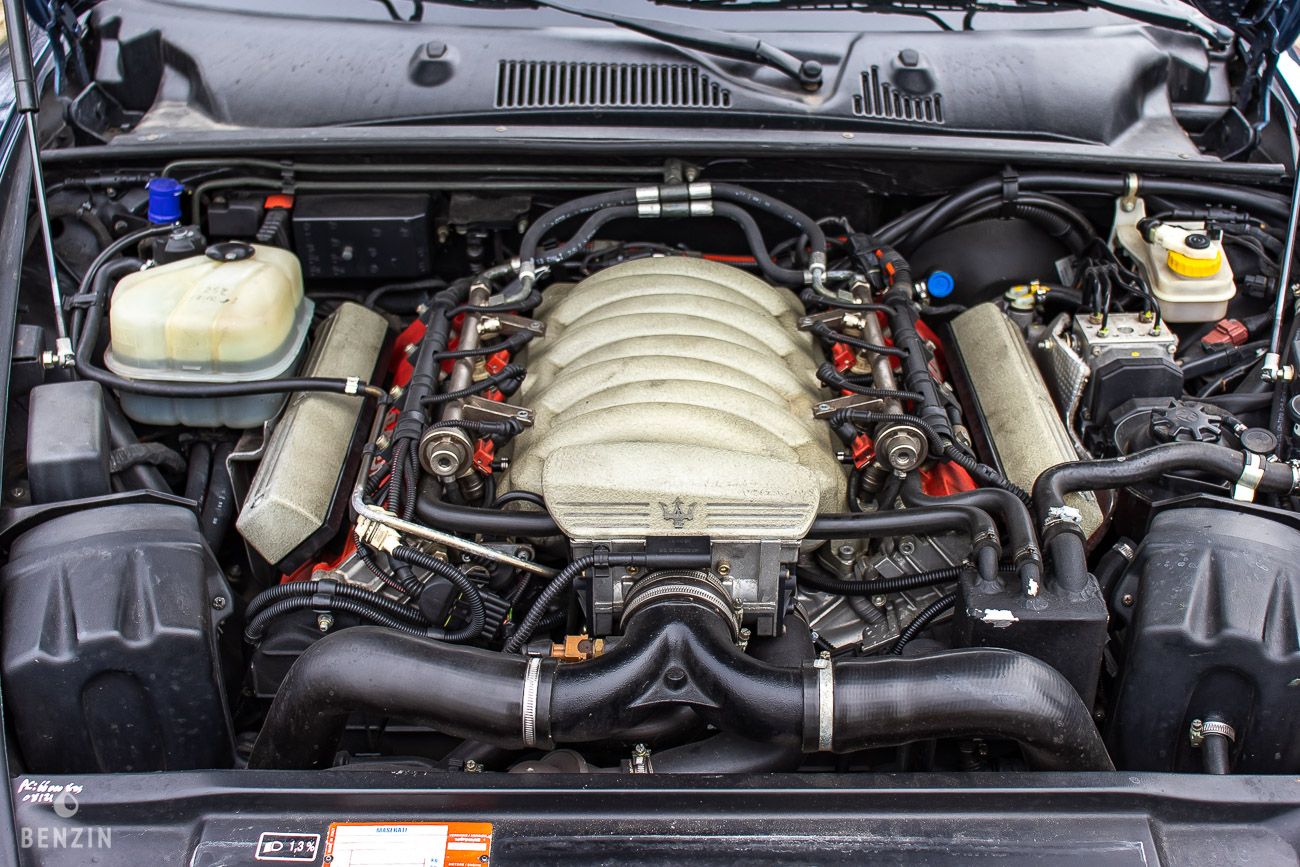 La voiture dispose de ses 4 jantes d'origine en très bon état chaussées de pneus neufs. La voiture freine normalement. Le vendeur ne rapporte pas de jeu anormal dans les trains roulants.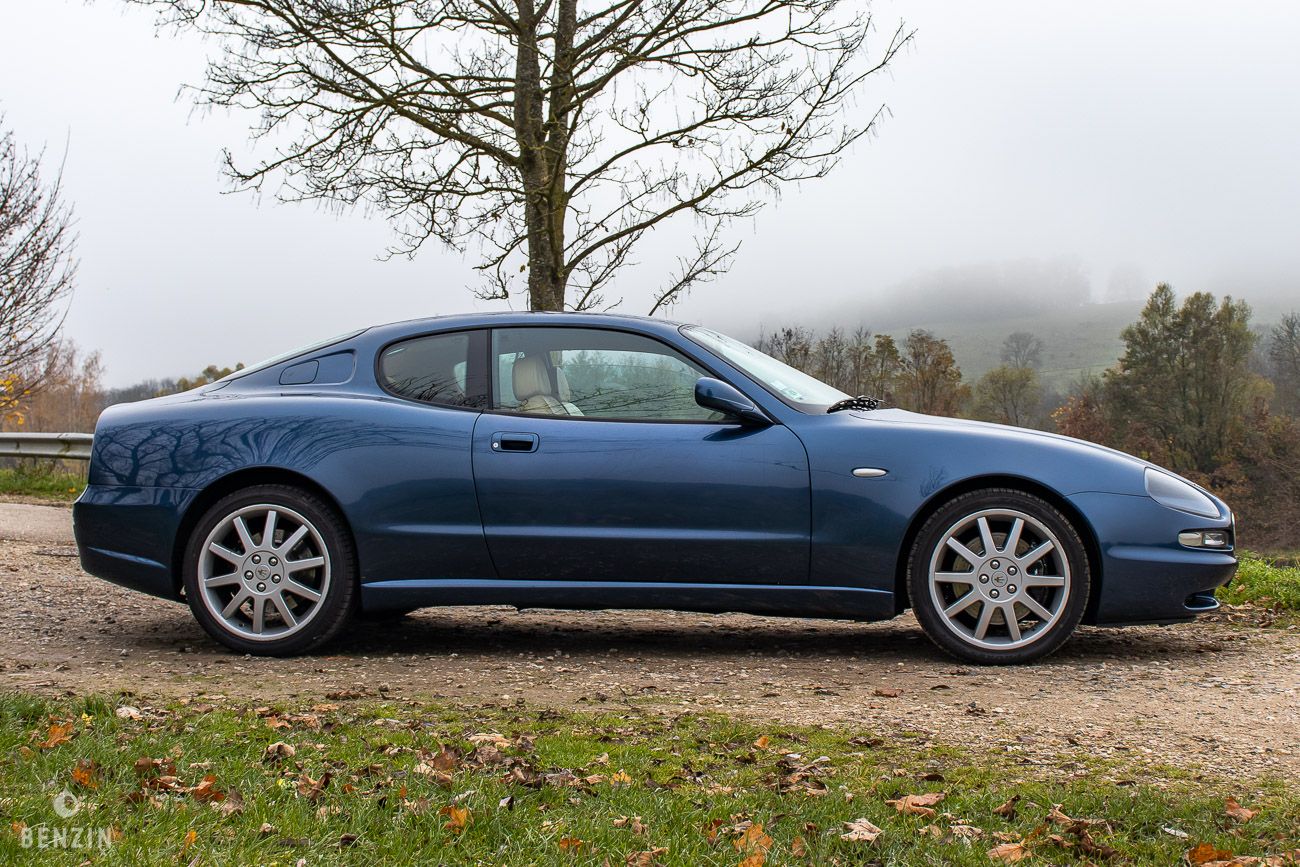 Le vendeur est un particulier situé en France à Neuves-Maisons (54) et accepte les visites pendant la vente. La voiture sera vendue avec sa carte grise française, un contrôle technique favorable de moins de six mois, des factures et ses clés.
Le vendeur a souhaité définir un prix de réserve.
Auction information
Gallery
Seller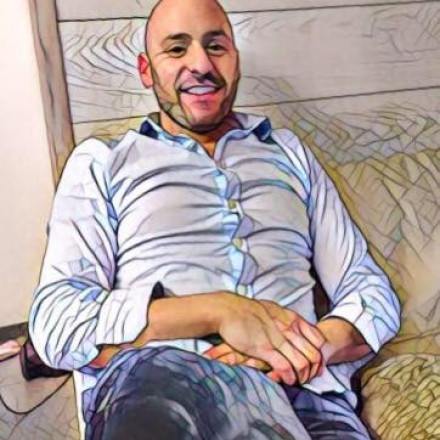 Trisim
About this vehicule
Photo Pack

Photo PackThis vehicle received a professional photo shoot
Secure Payment

Secure PaymentThis vehicle is eligible for secure payment. You pay for your vehicle via an escrow account
Sold to Bapt64240
Financing
You can no longer submit a request. Requests can be submitted up to 3 days before the end of the sale.
Newsletter
One email per week so you don't miss anything
Currently on Benzin
More on Benzin