Mercedes-Benz 300ce W124 - 1992
Secure Payment
Routière et Coupé à la fois. Pour ceux qui ont du mal à choisir entre le look et le confort, Mercedes a la solution pour vous. Les 300ce font maintenant partie de ces Youngtimers abordables aux prestations tout à fait honorables. Il n'y a donc aucune raison de se priver. Benzin
Localisation
France, Vandœuvre-lès-Nancy (54500)
Livraison
Possible en supplément
Présentation
Cette Mercedes-Benz 300ce type W124/C124 de 1992 d'origine hollandaise affiche 169.000 km. Le vendeur indique qu'elle dispose d'un Contrôle Technique valide.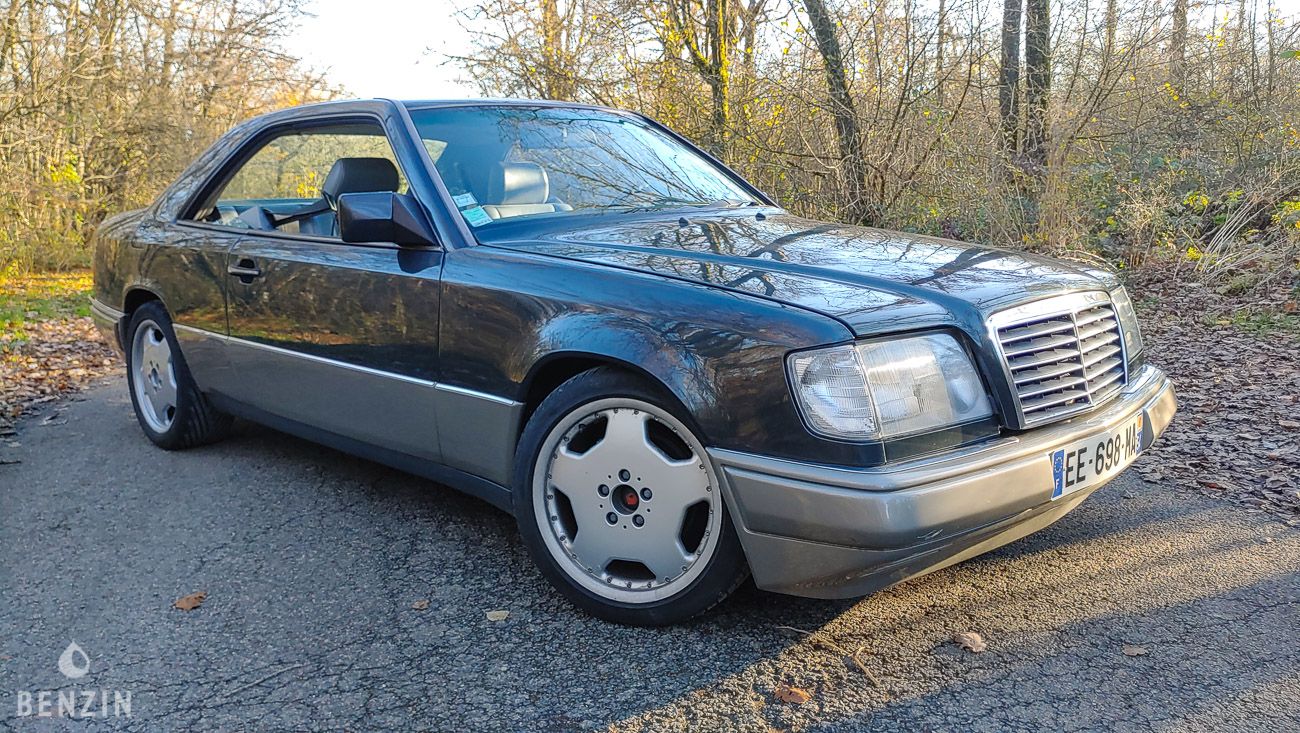 À l'extérieur, la carrosserie dans sa teinte grise présente quelques défauts visibles dans la galerie. Le parechoc avant présente des rayures et le parechoc arrière s'écaille. Les plastiques et joints extérieurs sont en bon état, tout comme les optiques. Des photos des soubassements sont disponibles dans la galerie.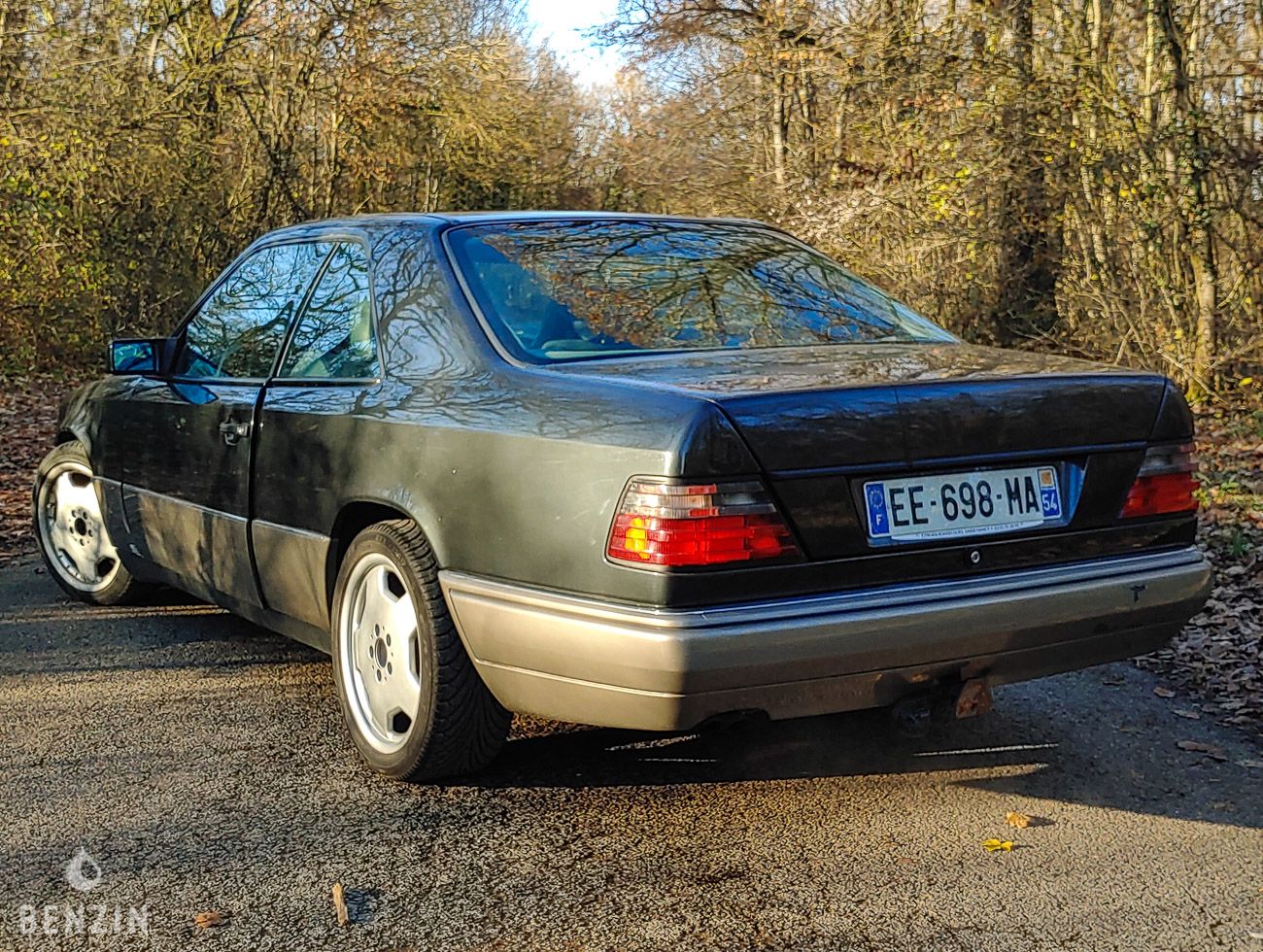 À l'intérieur, la sellerie en cuir gris est dans un bon état général mais le siège conducteur présente des défauts. Le volant et le tableau de bord sont en bon état. Le vendeur précise que le cendrier ne se ferme plus, que la boiserie en dessous de la boite est fissurée, que la fixation de pare-soleil est décollée et qu'il y a un défaut de levier de ceinture droit et gauche. L'instrumentation de bord ainsi que les équipements électriques fonctionnent normalement.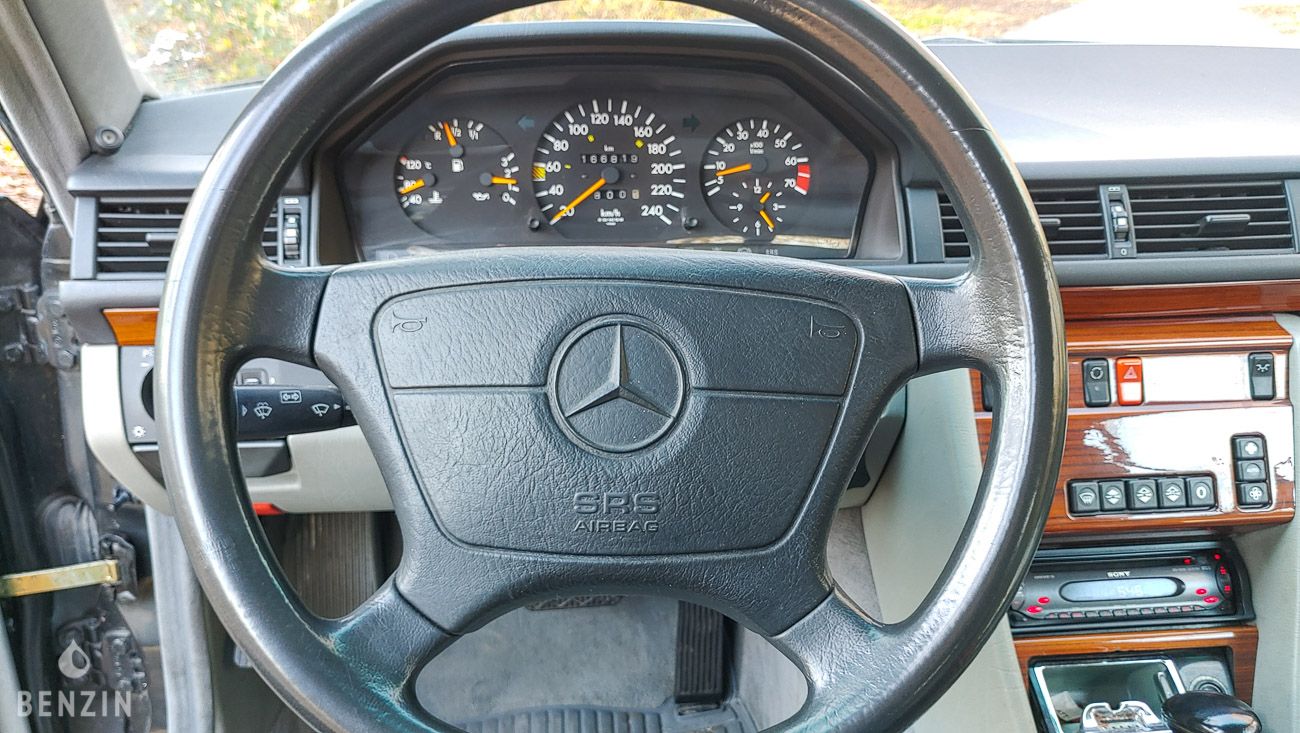 Le 6 cylindres de 3.0 litres développait 180 cv à sa sortie d'usine. Le vendeur indique que la mécanique fonctionne normalement de même que la boîte automatique. Le moteur est entièrement d'origine. Le moteur bénéficiera d'une vidange pour la vente.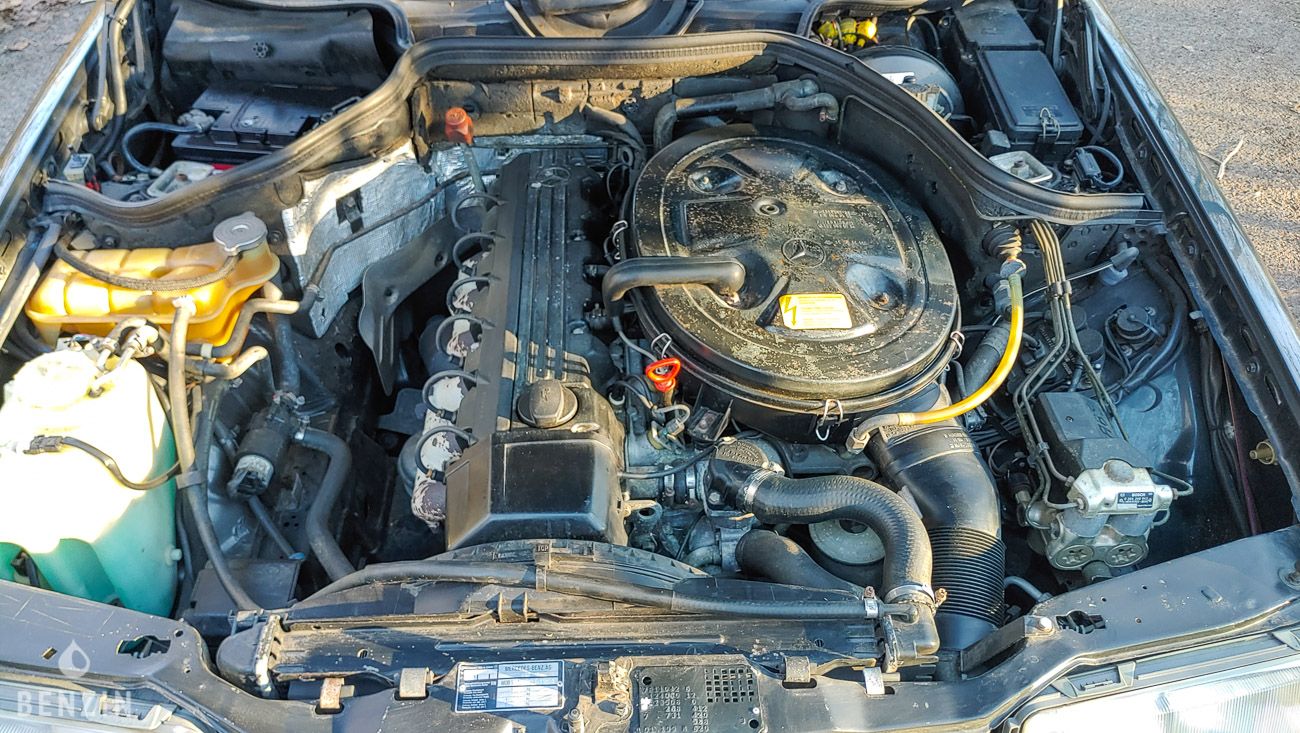 La voiture dispose de 4 jantes chaussées de pneus à remplacer. La voiture freine (voir CT).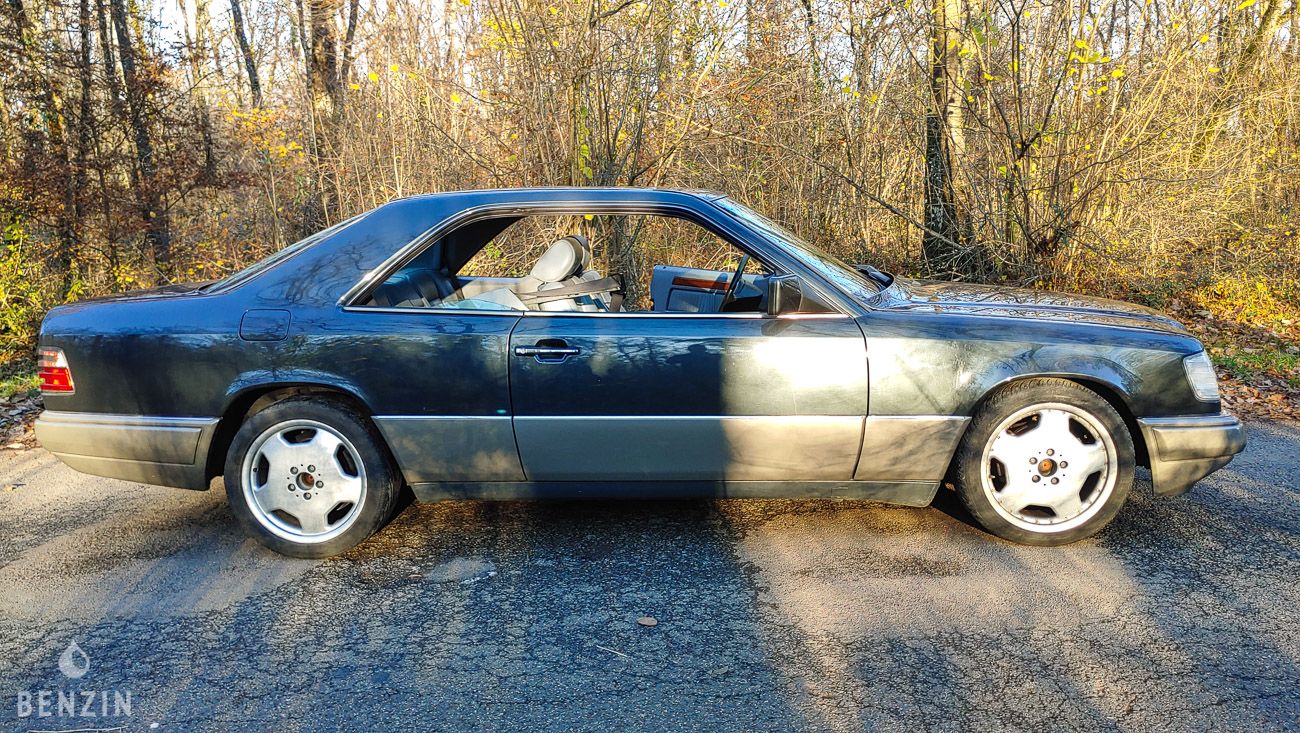 Le vendeur est un particulier situé en France à Vandœuvre-lès-Nancy (54500) et accepte les visites pendant la vente. La voiture sera vendue avec sa carte grise française et un CT favorable de moins de 6 mois.
Le vendeur a souhaité définir un prix de réserve.
Auction information
Gallery
Seller brabois
About this vehicule
Secure Payment

Secure PaymentThis vehicle is eligible for secure payment. You pay for your vehicle via an escrow account
Reserve price

How much is the reserve ?The reserve price is negociated and stays confidential. Bidders do have an indicator showing if the reserve is met or not.
A reserve price has been set, bid to access the indicator
Transport
Log in or register to get a delivery quote.
Request a visit
Log in or register to request to visit this vehicle.
Financing
You can no longer submit a request. Requests can be submitted up to 3 days before the end of the sale.
Newsletter
One email per week so you don't miss anything
Currently on Benzin
More on Benzin