Mercedes-Benz 300CE 3.4 AMG C124 - 1990
Secure Payment
Dans les années 90 pour être le roi du cool (et de l'autobahn) il n'y avait pas 36 solutions : une d'entres elles (si vous aviez un compte bancaire bien rempli) était de rouler en AMG. Trente ans plus tard rien a changé et ce bel exemplaire de 300CE 3.4 AMG s'offre ici à vous. Les prix flambent, n'attendez plus, devenez le plus cool du quartier et offrez-vous cette AMG. L'équipe Benzin
Localisation
Pays-Bas, Putten
Livraison
Possible en supp.
Vidéo
Présentation
Cette Mercedes 300CE 3.4 AMG C124 de 1990 d'origine allemande affiche 191.000 km. Le vendeur indique que la voiture est en bon état général. Cette voiture à été importée au Japon en 1992 et préparée par AMG Japon. Cette voiture fait partie des quelques exemplaires de 300CE 3.4 AMG préparés par AMG Japon.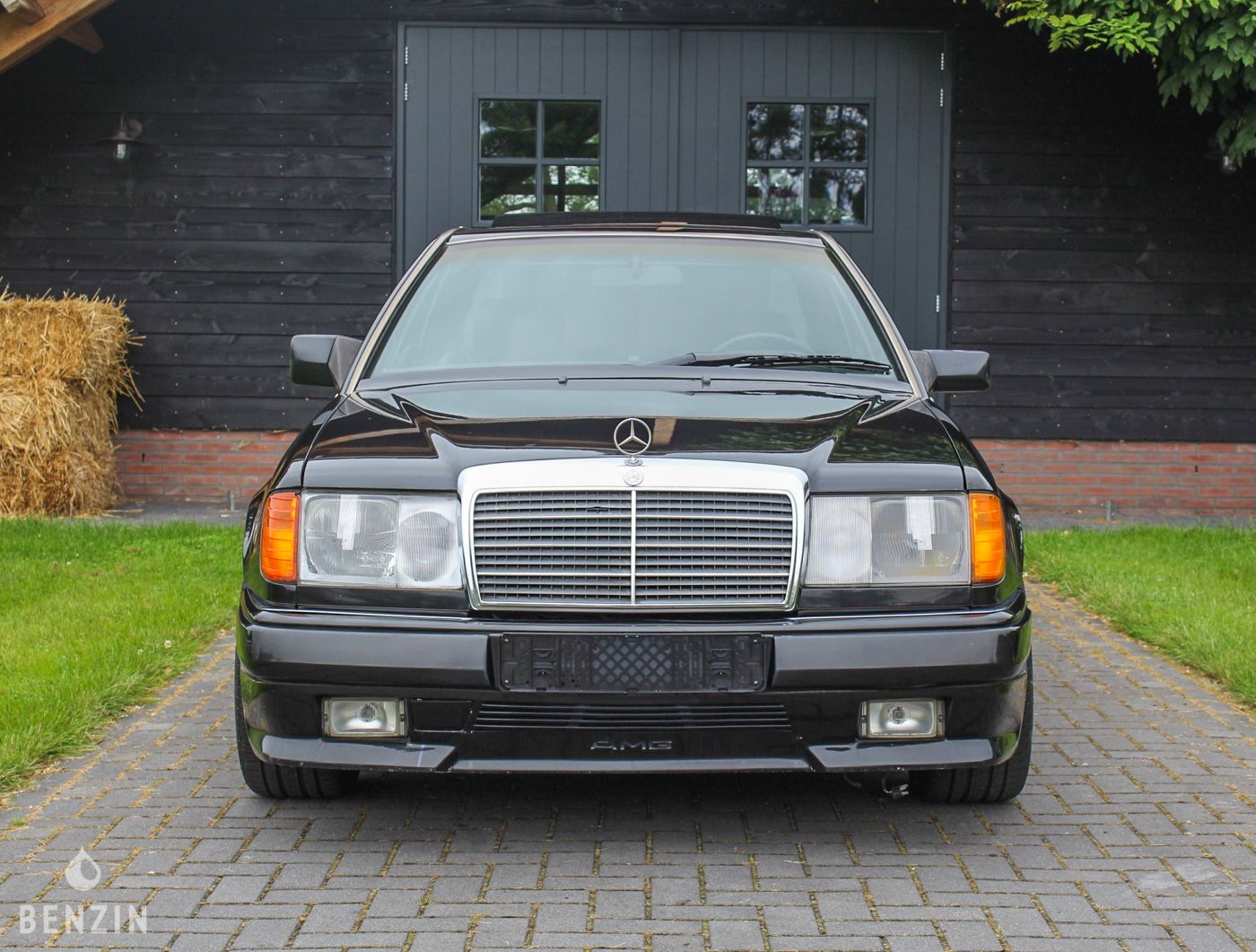 À l'extérieur, la voiture est en bon état. La peinture dans sa teinte noire ne présente que de très rares défauts visibles dans la galerie. Les plastiques et joints extérieurs sont en bon état, tout comme les optiques. Le vendeur indique que cette 300CE est saine, des photos des soubassements sont disponibles dans la galerie.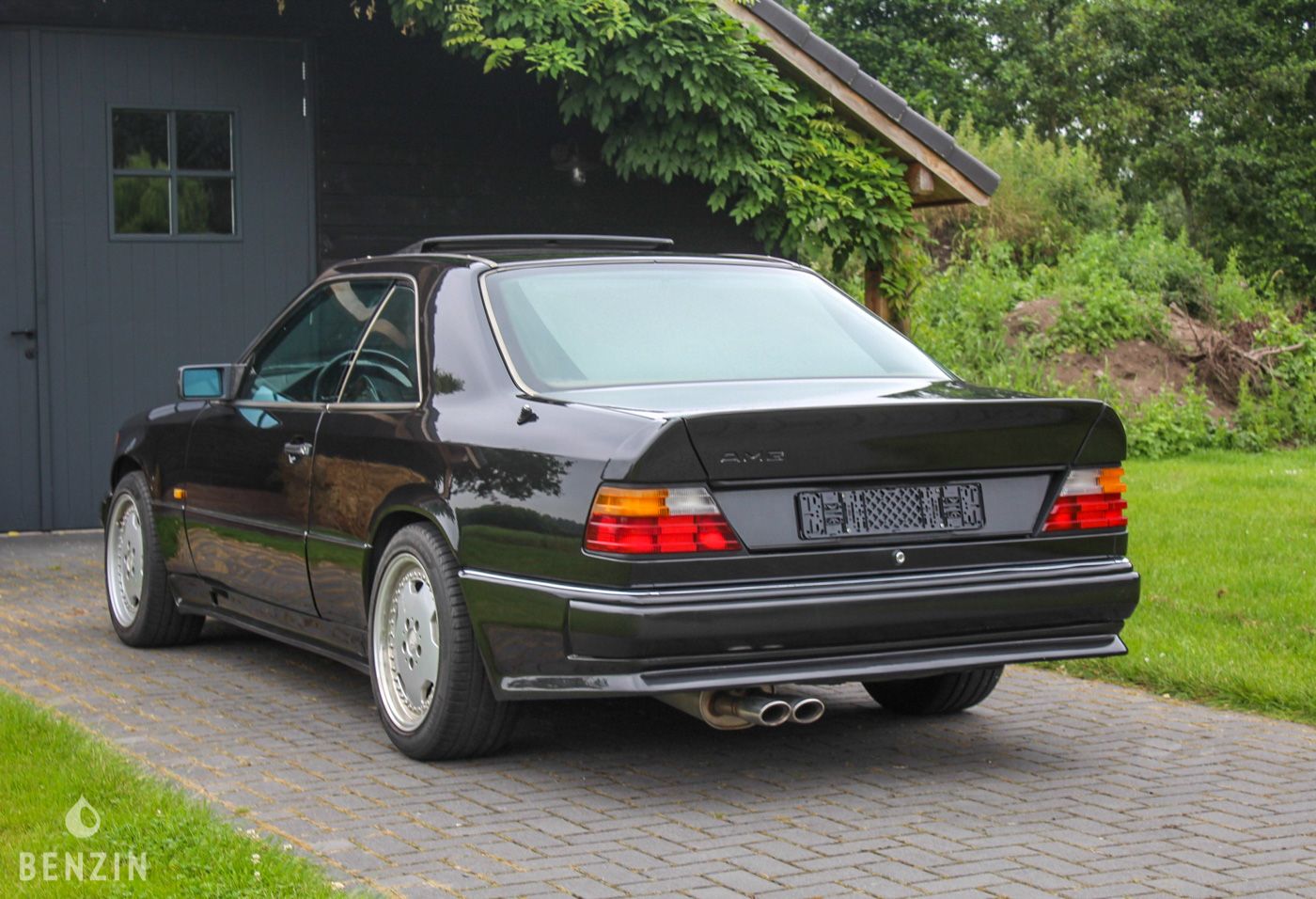 L'intérieur est en bon état. La sellerie en cuir noir comporte une légère déchirures sur le siège conducteur et montre de très légères traces d'usure. Le volant et le tableau de bord sont en très bon état. L'instrumentation de bord ainsi que les équipements électriques fonctionnent normalement. Cette 300CE dispose d'une instrumentation spécifique AMG comprenant un bloc compteur spécifique.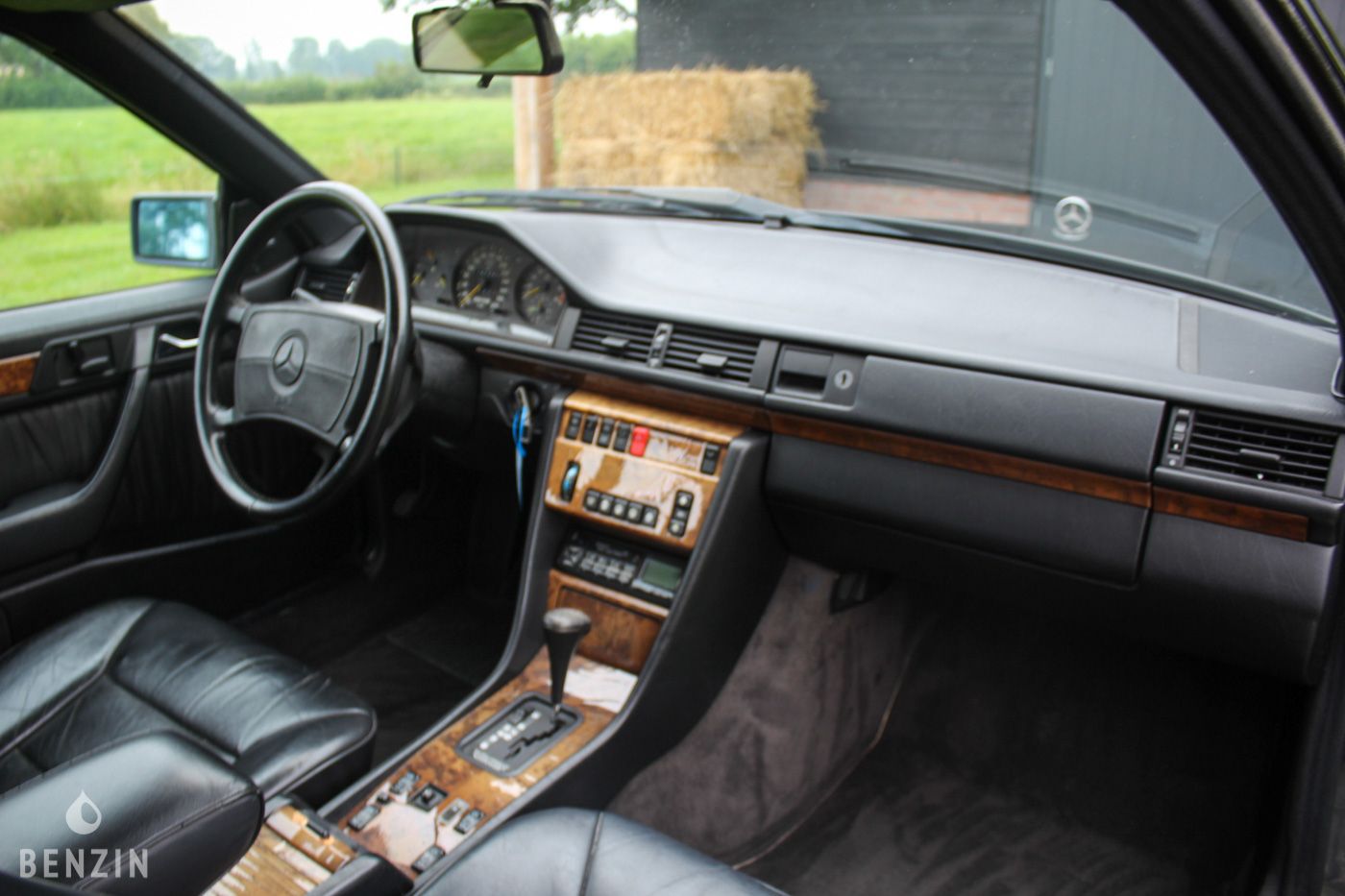 Le 6 cylindres de 3.4 litres développait 272 cv après la préparation du moteur par AMG. Le vendeur indique que la mécanique fonctionne normalement à froid de même que la boîte automatique à 5 rapports. Bien que fonctionnent normalement, le vendeur indique que la mécanique nécessiterait une revision du circuit d'alimentation en carburant. Il indique que suite à ce défaut le voiture se coupe à chaud.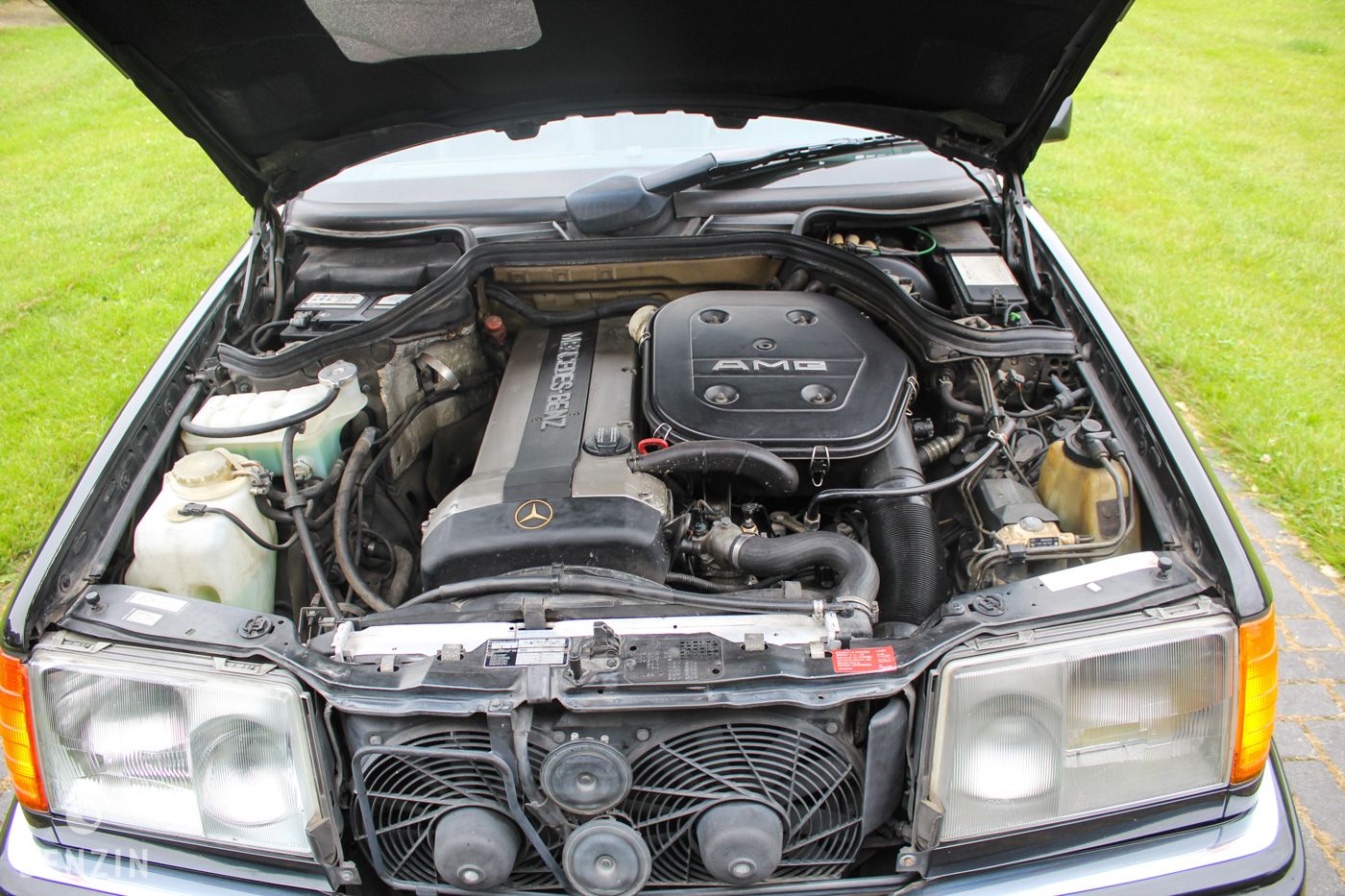 La voiture dispose de ses 4 jantes spécifiques AMG en très bon état chaussées de pneus en bon état. La voiture freine normalement. Le vendeur ne rapporte aucun jeu dans les trains roulants.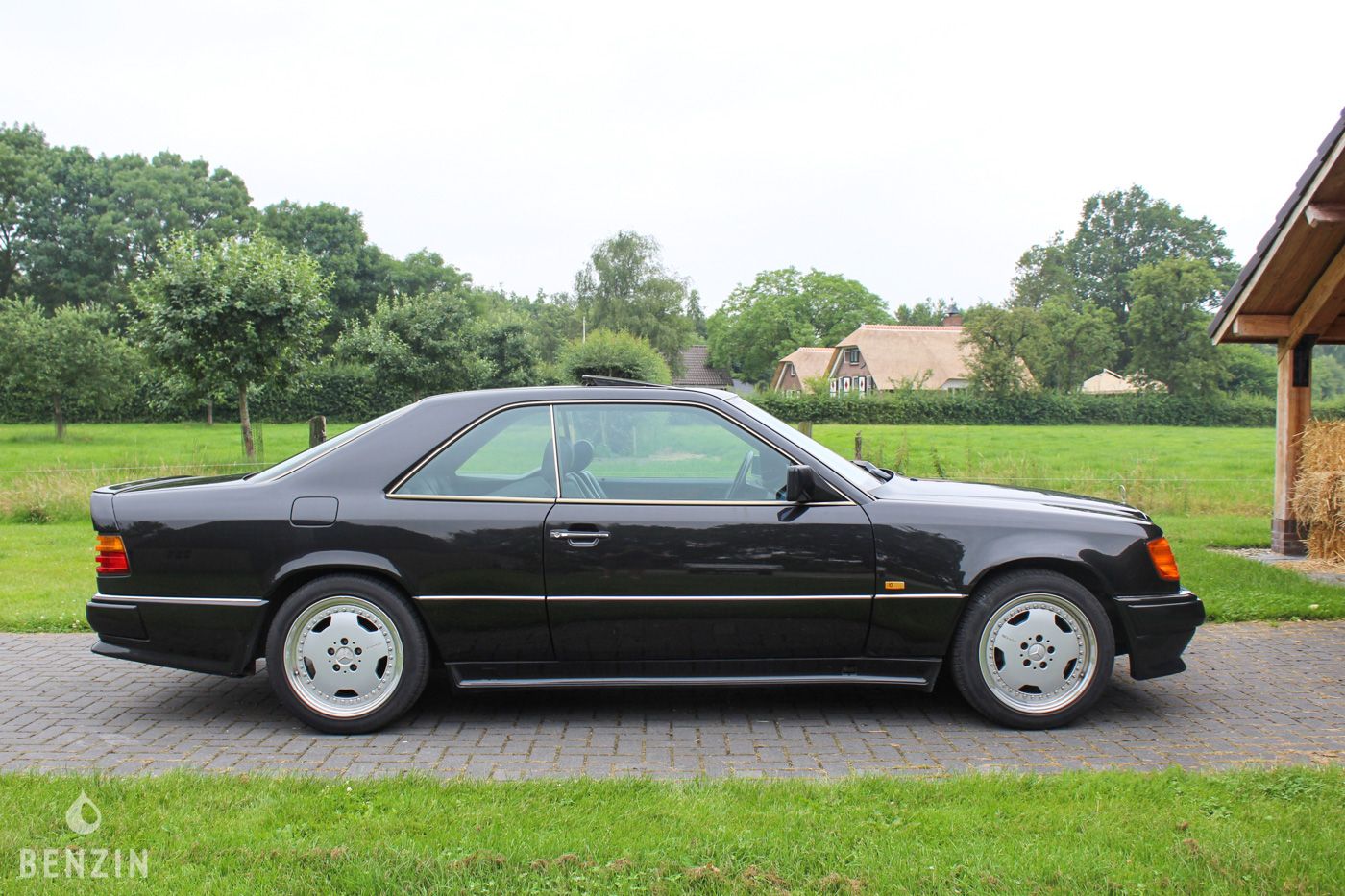 Le vendeur est un particulier situé au Pays-Bas à Putten et accepte les visites pendant la vente. La voiture sera vendue avec son certificat d'export japonais et son certificat de dédouanement et ses clés.
Le vendeur a souhaité définir un prix de réserve.
Auction information
Galerie
Seller Reinier
About this vehicule
Secure Payment

Secure PaymentThis vehicle is eligible for secure payment. You pay for your vehicle via an escrow account
Benzin Trusted Seller

Benzin Trusted SellerThis badge reward the sellers who did several transactions on Benzin with very good buyer feedbacks.
Reserve not met
Financing
You can no longer submit a request. Requests can be submitted up to 3 days before the end of the sale.
Newsletter
Un mail par semaine pour ne rien manquer
Currently on Benzin
More on Benzin