Mercedes-Benz 230 S type W111 - 1966
Secure Payment
Cette 230 S est (presque) neuve. En effet, il est difficile de croire que cette voiture a plus de 50 ans. Nous sommes certains qu'elle fera aujourd'hui le bonheur d'amateurs de vieilles Mercedes. L'équipe Benzin
Localisation
Pays-Bas, Naaldwijk (2671)
Livraison
Possible en supp.
Voiture remise en ligne suite au désistement du précédent acheteur pour une raison n'ayant aucun lien avec la voiture. Cet acheteur n'a pas été remboursé des frais de service.
Vidéo
Présentation
Cette Mercedes-Benz 230 S de 1966 d'origine américaine affiche 26.063 miles au compteur, soit environ 41.700km (compteur à 5 chiffres). Le vendeur indique que la voiture est en bon état général et qu'elle dispose d'un Contrôle Technique valide. Le vendeur indique que cette Mercedes a été restaurée en 2019. Des photos de la restauration sont visibles dans la galerie.
À l'extérieur, la voiture est en très bon état. La peinture dans sa teinte grise ne présente que de très rares défauts visibles dans la galerie. Les plastiques, joints et chromes extérieurs sont en bon état, tout comme les optiques. Le vendeur indique que le pare-chocs arrière et les joints de vitres avant et arrière sont neufs.
L'intérieur est en bon état. La sellerie en cuir rouge ne comporte ni déchirures ni trous mais montre de légères traces d'usure. Le volant et le tableau de bord sont craquelés par endroits (voir galerie). Le ciel de toit est neuf. Les caoutchouc des seuils de portes sont neufs. Les panneaux de porte arrière présentent des traces d'usure (voir galerie). L'instrumentation de bord ainsi que les équipements électriques fonctionnent normalement. Cette Mercedes dispose de la climatisation, et le vendeur indique qu'elle fonctionne normalement.
Le 6 cylindres de 2.3 litres développait 120 cv à sa sortie d'usine. Le vendeur indique que la mécanique fonctionne normalement de même que la boîte automatique à 4 rapports. Récemment, les frais suivants ont été effectués sur le véhicule :
-Remplacement de la pompe à essence et du filtre à essence
-Nettoyage des carburateurs
-Nettoyage du réservoir d'essence
La voiture dispose de ses 4 jantes d'origine en bon état, chaussées de pneus en bon état. La voiture freine normalement. Le vendeur indique que le châssis est sain. Des photos des soubassements sont disponibles dans la galerie.
Le vendeur est un professionnel situé aux Pays-Bas à Naaldwijk (2671) et accepte les visites pendant la vente. La voiture sera vendue avec son immatriculation néerlandaise et un CT néerlandais.
Le vendeur a souhaité définir un prix de réserve.
Informations sur l'immatriculation:
Concernant l'immatriculation de ce véhicule en France, vous devrez au préalable* :
- Commander un COC (certificat de conformité) auprès du constructeur
- Demander un quitus fiscal auprès du SIE de votre lieu de résidence, c'est une démarche gratuite
Il suffira ensuite, au choix :
- De faire la démarche depuis le site de l'ANTS, rubrique "immatriculer un véhicule pour la première fois en France"
- De confier le dossier à un professionnel
Ou bien :
En france, ce véhicule peut être immatriculé en carte grise collection via la FFVE* (pour plus d'informations : cliquez ici)
*Ces démarches sont données à titre indicatif. L'immatriculation relève de votre responsabilité. Vérifiez la législation en vigueur dans votre pays.
Auction information
Galerie
Seller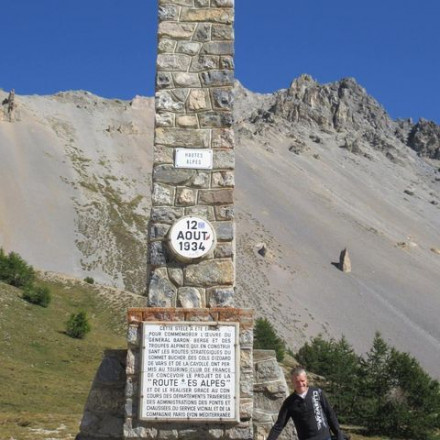 AadGrootscholte
Reserve not met
Financing
You can no longer submit a request. Requests can be submitted up to 3 days before the end of the sale.
Newsletter
Un mail par semaine pour ne rien manquer
Currently on Benzin
More on Benzin