Peugeot 205 GTI 1.9 122 - 1991
La 205 GTI est une icône que nous n'avons plus besoin de présenter. Ce bel exemplaire récemment restauré avec sa configuration vert Sorento est certainement l'occasion à ne pas manquer pour acquérir une GTI. Benzin
Localisation
Pologne, Lublin
Livraison
Possible en supplément
Vidéo
Présentation
Cette Peugeot 205 GTI 1.9 122cv de 1991 affiche 218.000 km. Le vendeur indique que la voiture est en très bon état général et qu'elle a récemment bénéficié d'une restauration complète. Le vendeur la possède depuis 2016.
À l'extérieur la voiture est en excellent bon état. La carrosserie a entièrement été sablée, aprêtée avec un antirouille puis repeinte dans sa teinte Vert Sorento d'origine. Les plastiques et joints extérieurs sont en très bon état, tout comme les optiques (neuves). Elle dispose de ses fenêtre d'origine, sauf le pare brise qui a été remplacé par celui d'une autre 205 GTI en excellent état. Le vendeur indique que cette 205 GTI est exempte de rouille. Elle est équipée d'un toit ouvrant.
L'intérieur est en très bon état et conforme à la configuration Sorento d'origine. La sellerie quartet en cuir et tissu ne comporte ni déchirures ni trous. La garniture des sièges avant a récemment été changée. Le volant, le tableau de bord et la console centrale sont en très bon état. Les moquettes, le ciel de toit et les panneaux de porte sont en très bon état. Le vendeur signale qu'une garniture en plastique à l'arrière est légèrement abimée (voir photos). L'instrumentation de bord ainsi que les équipements électriques fonctionnent normalement. Cette 205 GTI est équipée d'un autoradio Philips (avec horloge) et de vitres électriques à l'avant.
Le 4 cylindres de 1.9 litres type XU9JAZ développait 122cv à sa sortie d'usine. Le vendeur indique que la mécanique fonctionne normalement de même que la boîte manuelle à 5 rapports. Le vendeur a très peu roulé depuis la réfection du moteur. Lors de sa restauration par un professionnel, les pièces suivantes ont été remplacées :
- Réglage des soupapes
- Pompe à eau
- Calorstat
- Distribution
- Embrayage
- Sonde lambda
- Equilibrage vilebrequin
- Volant moteur allégé
- Silent blocs
- Coussinets
- Joints
- Arbre à cames sport
- Crépine d'huile
- Vidange, filtres et bougies
La voiture dispose de ses 4 jantes d'origine en excellent (récemment sablées et repeintes) état chaussées de pneus en bon état. La voiture freine normalement. Les disques et les plaquettes sont neufs. Les suspensions ont été remises à neuf.
Le vendeur est un particulier situé en Pologne à Lublin et accepte les visites pendant la vente. La voiture est vendue avec sa carte grise polonaise, un contrôle technique polonais valide jusqu'en 2021 et sa documentation Peugeot. Des photos de la restauration sont disponibles sur la page Facebook du vendeur : @205gtimamba
Le vendeur a souhaité définir un prix de réserve.
Informations sur les enchères
Dates
Date d'ouverture des enchères : Vendredi 15 Mai 2020 08:00
Date de fin des enchères : Dimanche 24 Mai 2020 21:00
Note : Toute nouvelle enchère passée dans les 2 dernières minutes repousse le compteur de 2 minutes supplémentaires ("anti-sniping").

Fonctionnement des enchères
Une carte bancaire est nécessaire pour enchérir bien que rien ne soit prélevé sur le moment. Les enchères montent immédiatement au montant renseigné.
L'offre la plus haute est automatiquement sélectionnée. Cependant, toutes les offres formulées restent valables pendant 4 jours ouvrés et peuvent être acceptées à tout moment pendant cette période.
Enchérir vous engage. Nous n'acceptons aucun retrait d'enchère. Toute rétractation est sanctionnée d'une redevance de 6% TTC du montant enchéri avec un minimum de 329€ TTC.
Visites du véhicule
Les acheteurs ont la possibilité d'aller voir le véhicule pendant toute la durée de la vente, nous contacter pour prendre un rendez-vous.
Paiement
À la fin de l'enchère : Le gagnant est prélevé automatiquement des frais de service de 3% TTC du prix final par carte bancaire (minimum 179€ TTC et maximum 3.000€ TTC).
Dans les 7 jours suivants : Le gagnant doit régler le prix de vente par virement bancaire. Le paiement est sécurisé par notre partenaire Paycar.
Livraison
En l'absence d'indication contraire, l'acheteur est tenu de récupérer le véhicule chez le vendeur. Benzin est en mesure de vous proposer un service de livraison optionnel, nous contacter (précisez le véhicule qui vous intéresse et votre localisation).
Garantie "Sans Surprises"
Benzin est en mesure d'annuler la transaction et vous rembourser une partie des frais de vente si le véhicule présente une anomalie majeure non signalée dans l'annonce à livraison. Voir Conditions.
Note importante : Benzin apporte un soin tout particulier à la description des véhicules, basées sur les dires des vendeurs. Cependant il est impossible d'être pleinement exhaustif de surcroit lorsqu'un véhicule est ancien. Ainsi, nous recommandons à nos enchérisseurs de poser toutes leurs questions dans les commentaires ou d'aller voir les véhicules avant d'enchérir. En enchérissant, vous acceptez que les véhicules puissent présenter des défauts mineurs ne pouvant être sujet à réclamation (hors défauts majeurs décrits dans nos conditions et élligibles à la Garantie Sans Surprises).
Pourquoi acheter sur Benzin ?
Sur Benzin, vous ne trouverez que de réelles annonces de vendeurs vérifiés. Benzin s'assure également de l'exhaustivité et de la cohérence des informations fournies afin d'écarter les annonces douteuses. Benzin négocie les prix de réserve (lorsqu'il y en a) afin de vous assurer d'acheter des automobiles d'intérêt à bon prix. Enfin, Benzin assure un paiement sécurisé grâce à notre partenaire Paycar et vous accompagne tout au long de la vente.
Auction information
Gallery
Seller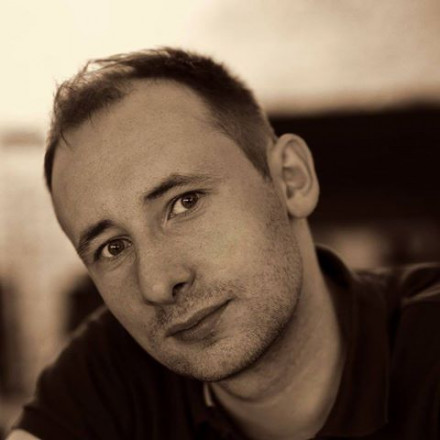 Daniel Żmuda
About this vehicule
Benzin Exclusivity

Benzin ExclusivityThis vehicule is offered for sale exclusively on Benzin.
Sold to J. Colsen
Financing
You can no longer submit a request. Requests can be submitted up to 3 days before the end of the sale.
Newsletter
One email per week so you don't miss anything
Currently on Benzin
More on Benzin