This vehicle got away! Don't miss the next one by subscribing to the model:
Hummer H2
Hummer H2 6.0 - 2003
Secure Payment
"Go, shorty, It's your birthday, We gon' party like it's your birthday, We gon' sip Bacardi like it's your birthday, And you know we don't give a f**k it's not your birthday." Il est peut-être très compliqué de trouver une utilité à un Hummer, alors si vous ne savez pas quoi en faire, allez chercher de l'inspiration dans des clips d'un certain 50 cents. Effet Bling Bling garanti. Benzin
Localisation
Espagne, Santa Susanna (08398)
Livraison
Possible en supplément
(Suggestion d'utilisation de ce H2 👆 )
Présentation
Ce Hummer H2 de 2003 d'origine française est une première main affichant 46.190 km. Le vendeur indique que la voiture est en bon état général, qu'elle dispose d'un Contrôle Technique valide et qu'elle a bénéficié de frais récents. Cet Hummer a été vendu neuf en france en 2003 et a été envoyé en espagne peu de temps après.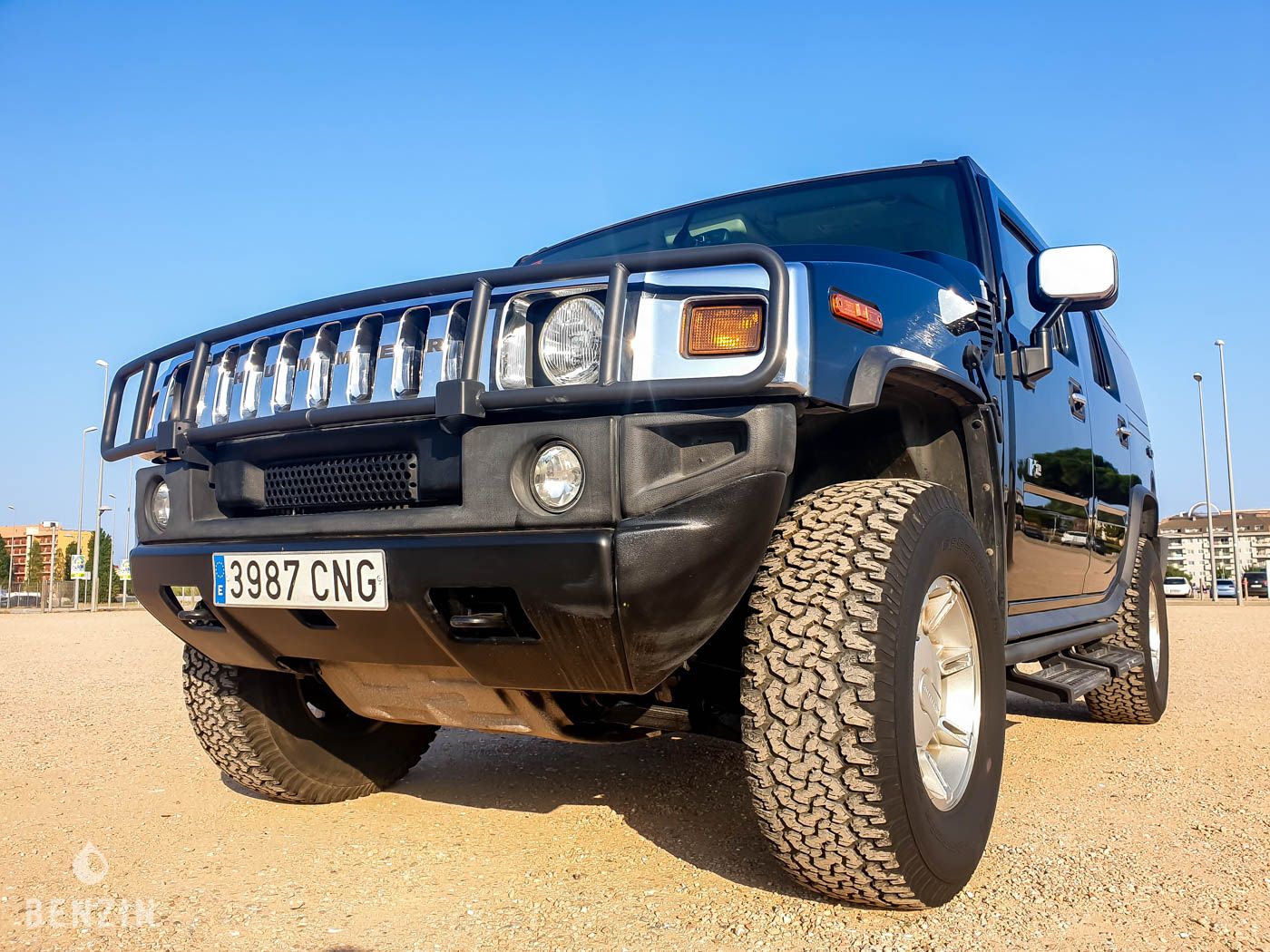 À l'extérieur, la voiture est en bon état. La peinture dans sa teinte noire ne présente que de très rares défauts visibles dans la galerie. Les plastiques et joints extérieurs sont en bon état, tout comme les optiques. Le vendeur indique que le châssis de cet Hummer est sain, des photos des soubassements sont disponibles dans la galerie.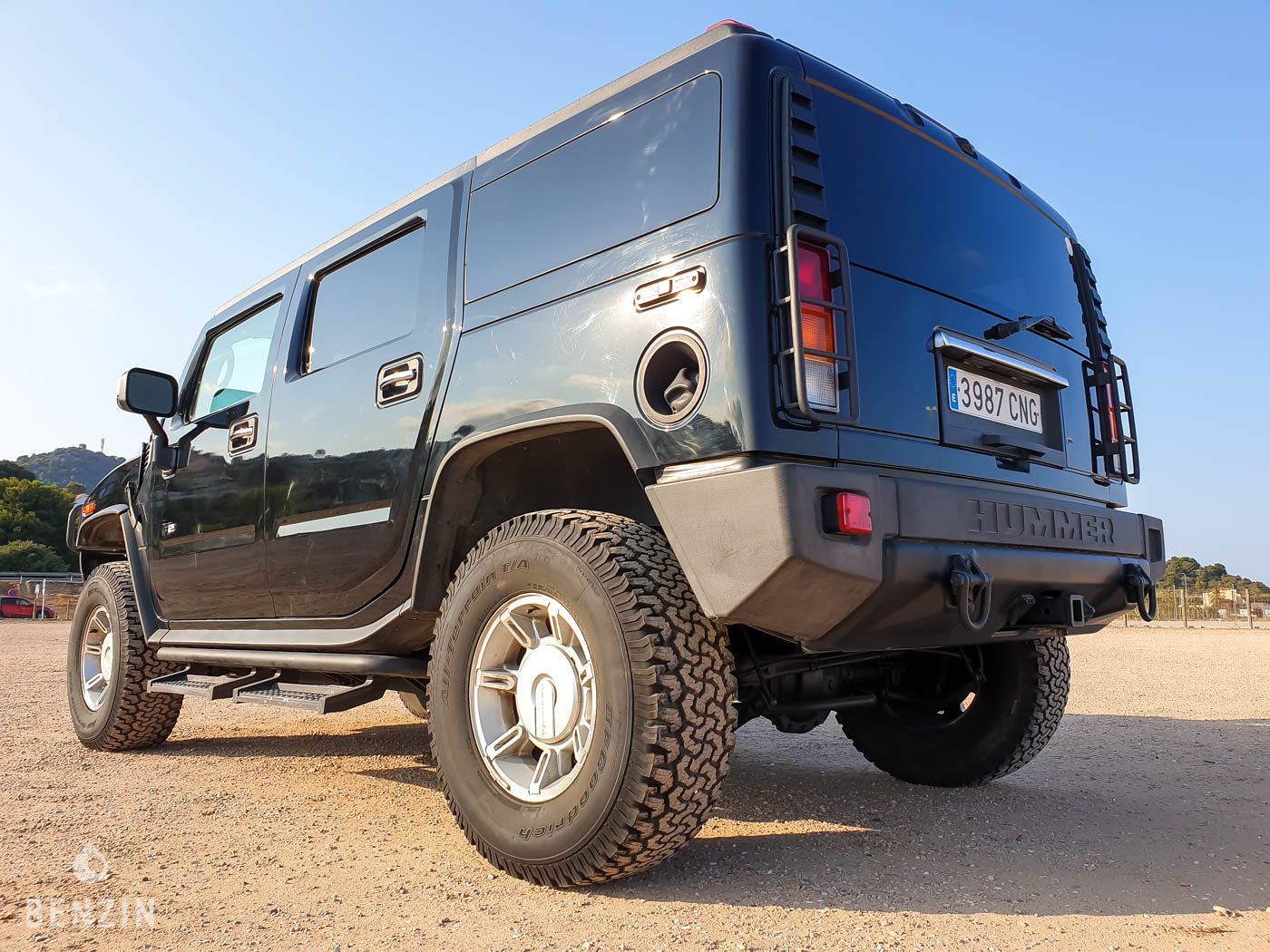 L'intérieur est en bon état. La sellerie en cuir beige ne comporte ni déchirures ni trous mais montre de légères traces d'usure. On notera une usure prononcée sur le siège conducteur. Le volant et le tableau de bord sont en bon état. L'instrumentation de bord ainsi que les équipements électriques fonctionnent normalement. Cet Hummer dispose de :
- Toit ouvrant
- Climatisation automatique
- Sièges chauffants avant/arrière
- Sièges électriques
- Système multimédia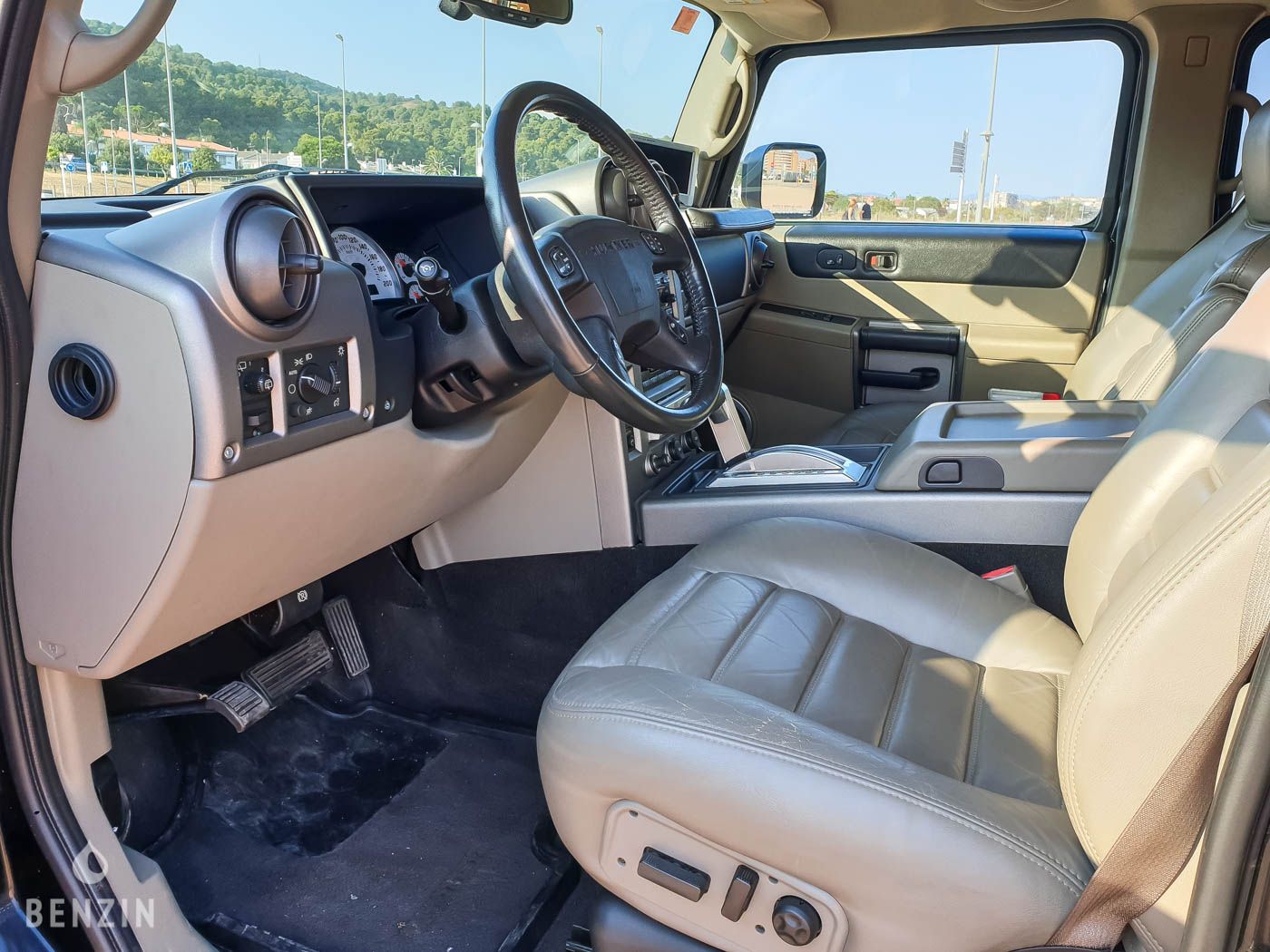 Le 8 cylindres de 6.0 litres développait 322 cv à sa sortie d'usine. Le vendeur indique que la mécanique fonctionne normalement de même que la boîte automatique à 4 rapports. Le moteur est entièrement d'origine. Récemment, elle a bénéficié d'une révision standard (vidange et filtres).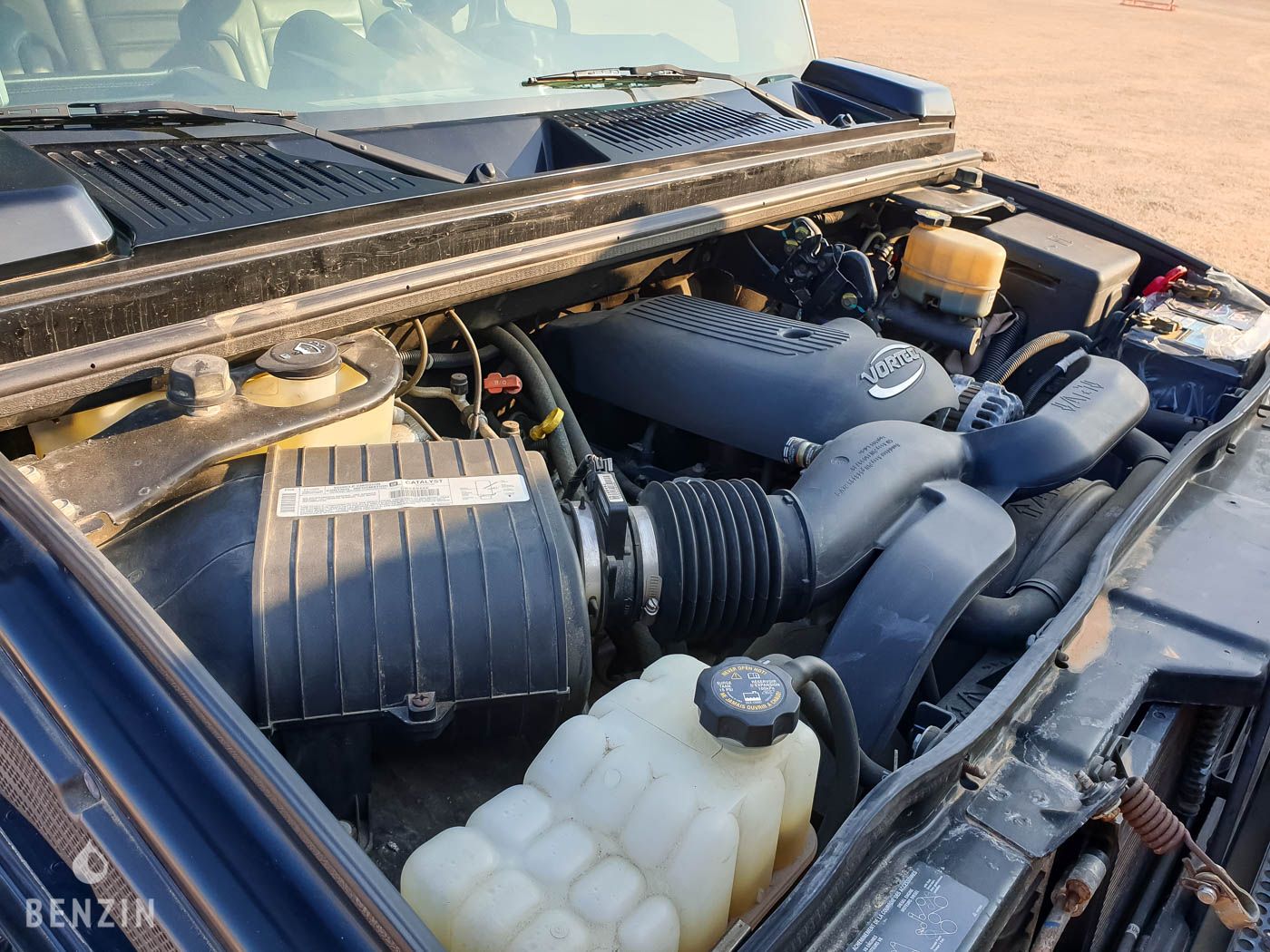 La voiture dispose de ses 4 jantes d'origine en très bon état chaussées de pneus en bon état. La voiture freine normalement.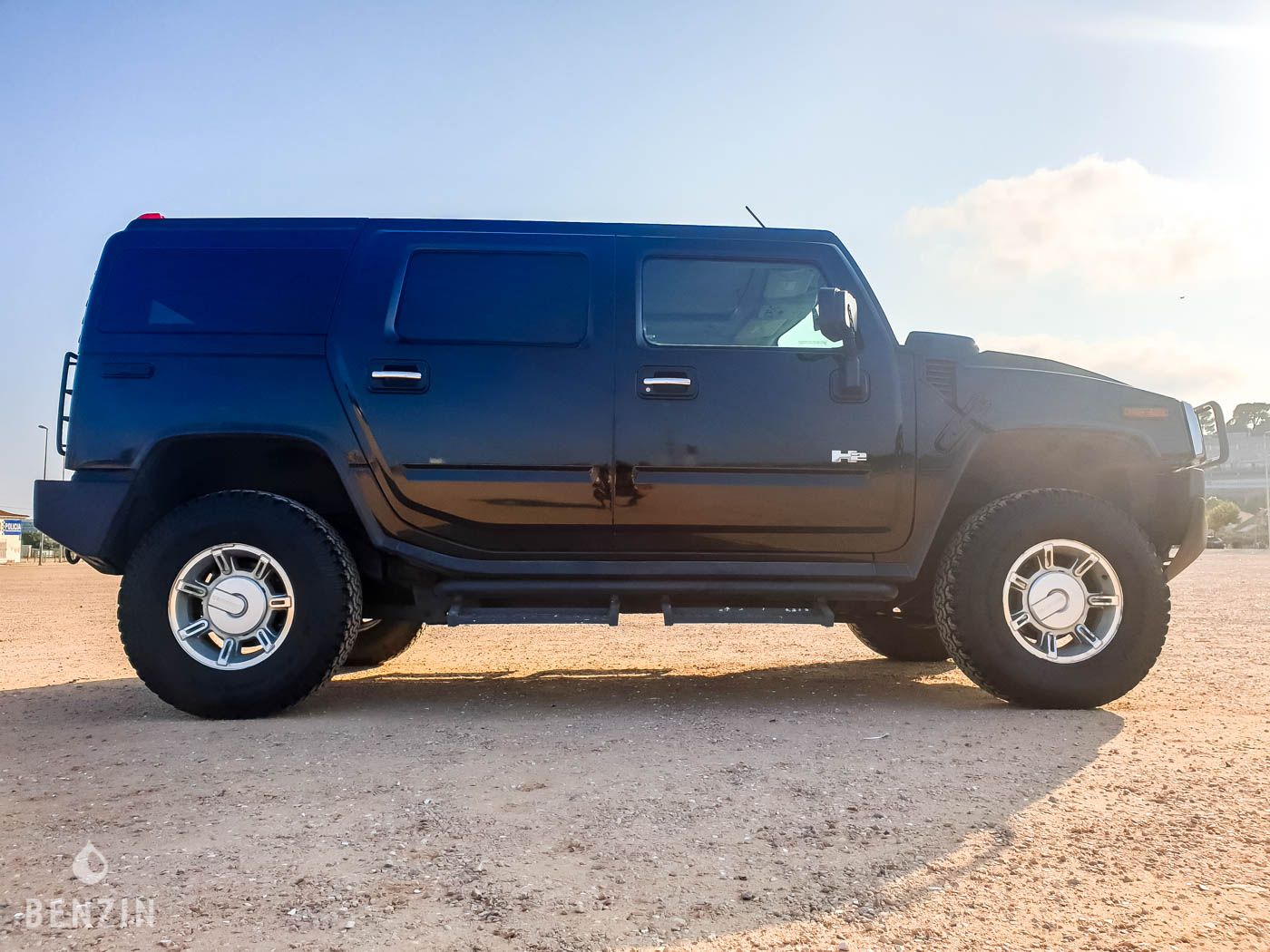 Le vendeur est un professionnel situé en Espagne à Santa Susanna (08398) et accepte les visites pendant la vente. La voiture sera vendue avec sa carte grise (espagnole), un CT valide et sa documentation.
Le vendeur a souhaité définir un prix de réserve.
Auction information
Gallery
Seller Motorwagen
About this vehicule
Secure Payment

Secure PaymentThis vehicle is eligible for secure payment. You pay for your vehicle via an escrow account
Model page
Hummer
Hummer H2
Reserve not met
Newsletter
One email per week so you don't miss anything
Currently on Benzin
More on Benzin