BMW 645ci Cabriolet 77k km - 2005
Secure Payment
Vous aussi, découvrez les joies d'un coupé GT cabriolet. La 645ci en impose, et le coup de crayon du bien connu Chris Bangle y est pour quelque chose. Ajoutez à cela un V8 aussi coupleux qu'agréable et vous obtiendrez une voiture plaisir et prestigieuse de choix. L'équipe Benzin
Localisation
France, Cagnes sur Mer (06)
Livraison
Possible en supp.
Présentation
Cette BMW 645ci Cabriolet e64 de 2005 d'origine japonaise est une 3ème main affichant 77.000 km, justifié par un carnet, un rapport JEVIC et d'entretien. Le vendeur indique que la voiture est en très bon état général et qu'elle a bénéficié de frais récents et réguliers. La voiture sera vendue immatriculée, dédouannée et homologuée en France.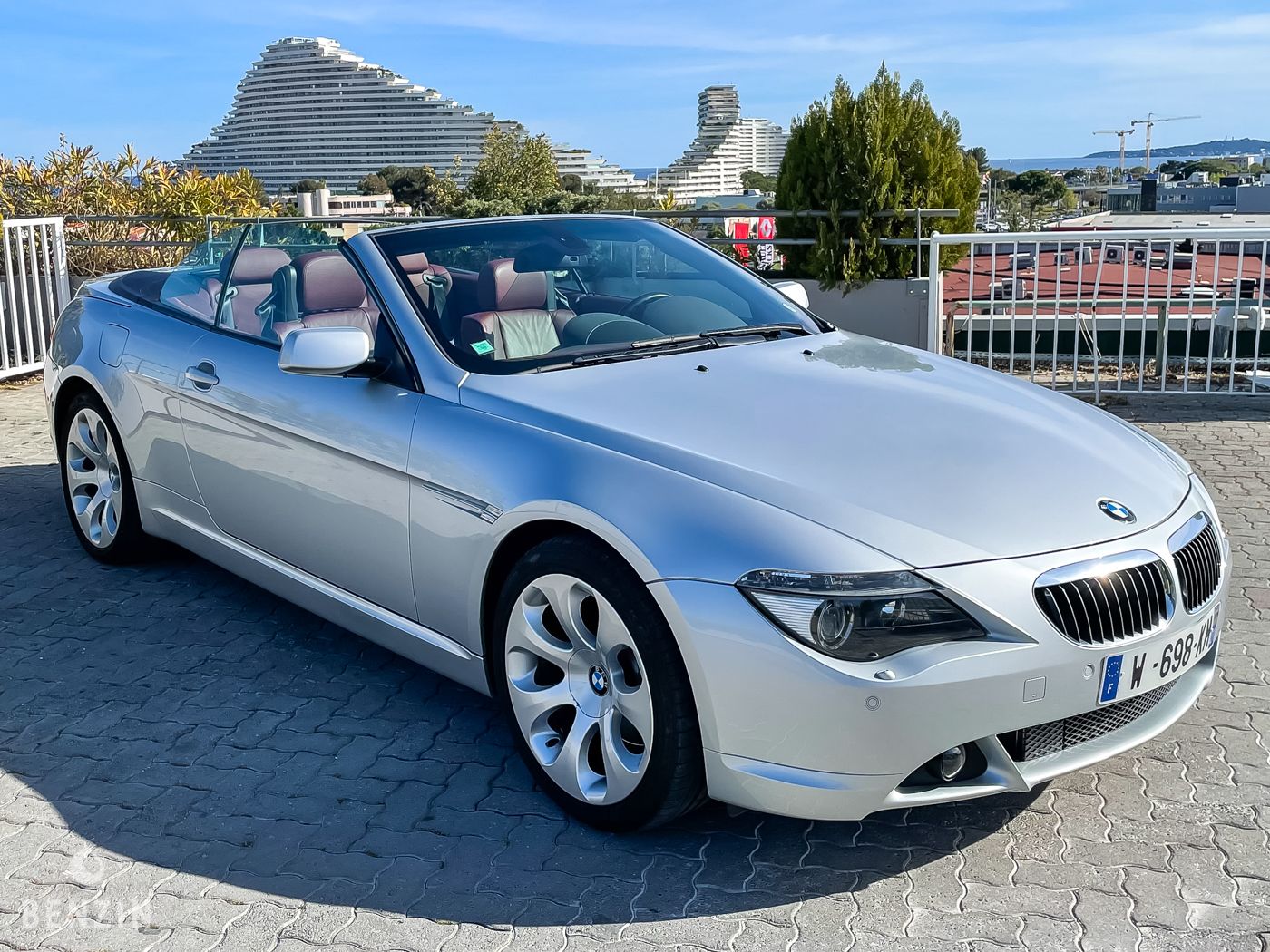 À l'extérieur, la voiture est en très bon état. La peinture dans sa teinte grise ne présente que de très rares défauts visibles dans la galerie. Les plastiques et joints extérieurs sont en bon état, tout comme les optiques et la capote. Le vendeur indique que cette 645ci est exempte de corrosion, des photos des soubassements sont disponibles dans la galerie.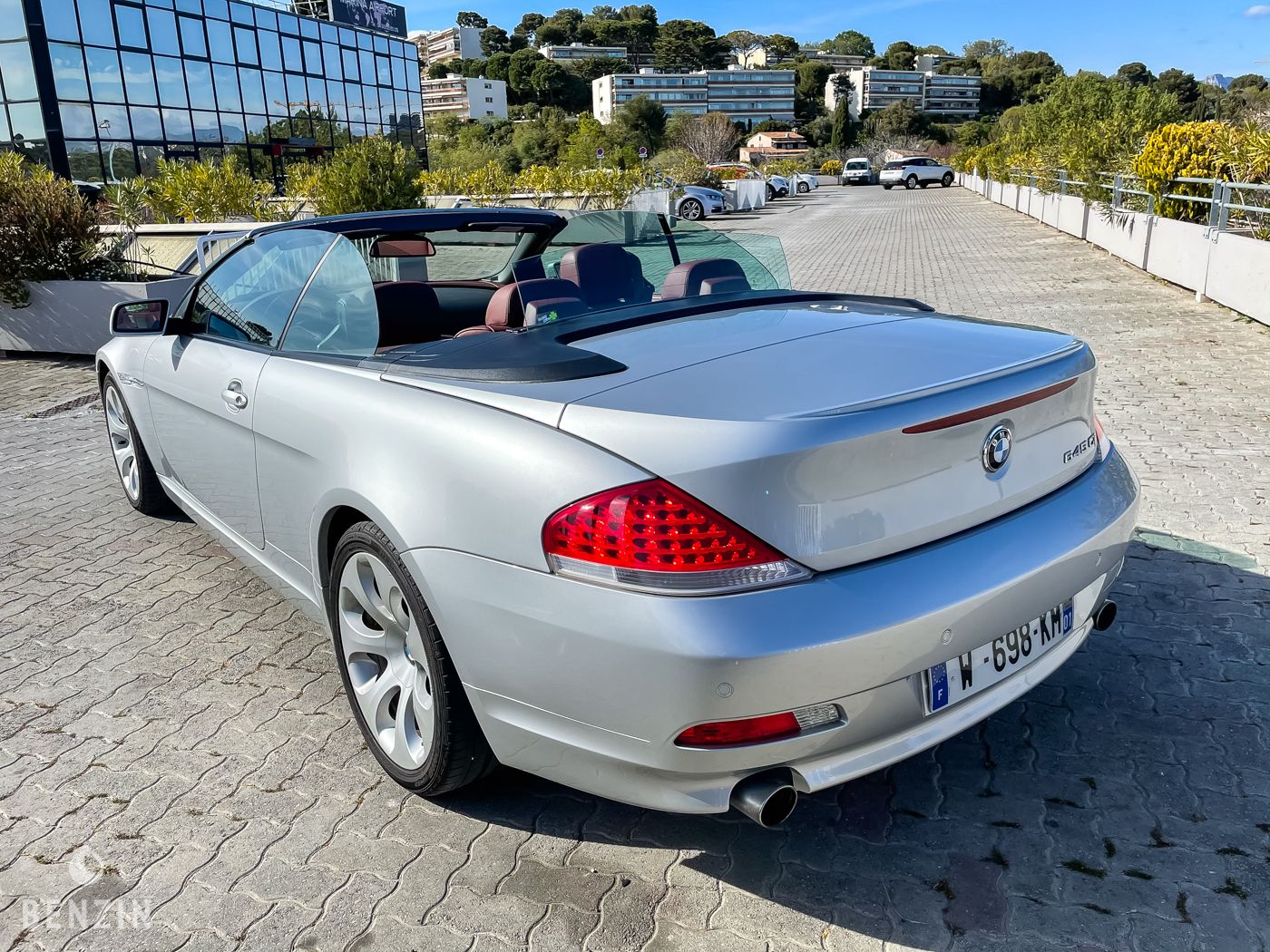 L'intérieur est en très bon état. La sellerie en cuir ne comporte ni déchirures ni trous mais montre de très légères traces d'usure. Le volant et le tableau de bord sont en très bon état. L'instrumentation de bord ainsi que les équipements électriques fonctionnent normalement. La liste des options est disponible dans la galerie.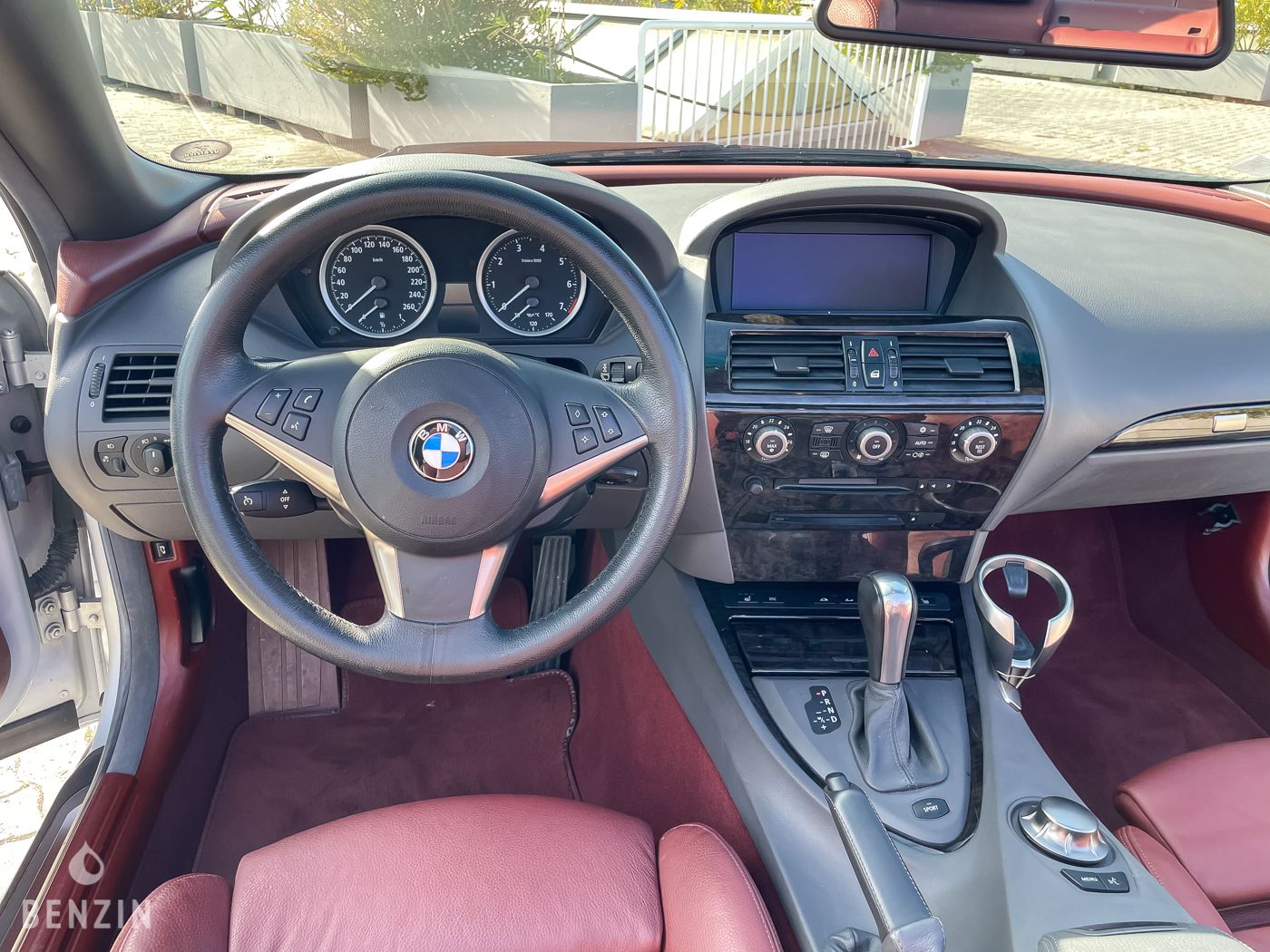 Le V8 de 4.4 litres développait 333 cv à sa sortie d'usine. Le vendeur indique que la mécanique fonctionne normalement de même que la boîte automatique. Le moteur est entièrement d'origine. Le vendeur dispose du carnet suivant le kilométrage de l'auto et de factures récentes (voir galerie). Récemment, elle a bénéficié des frais suivant :
- Remplacement joint pompe à vide et sonde pression huile
- Bougies d'allumage
- Bobine d'allumage
- Huile Mobil 5w30
- Filtre habitacle
- Réparation boîtier électronique airbag et du module passerel
- Codage programmation du boîtier électronique
- Bloc de valves Dynamic Drive
- Bloc vannes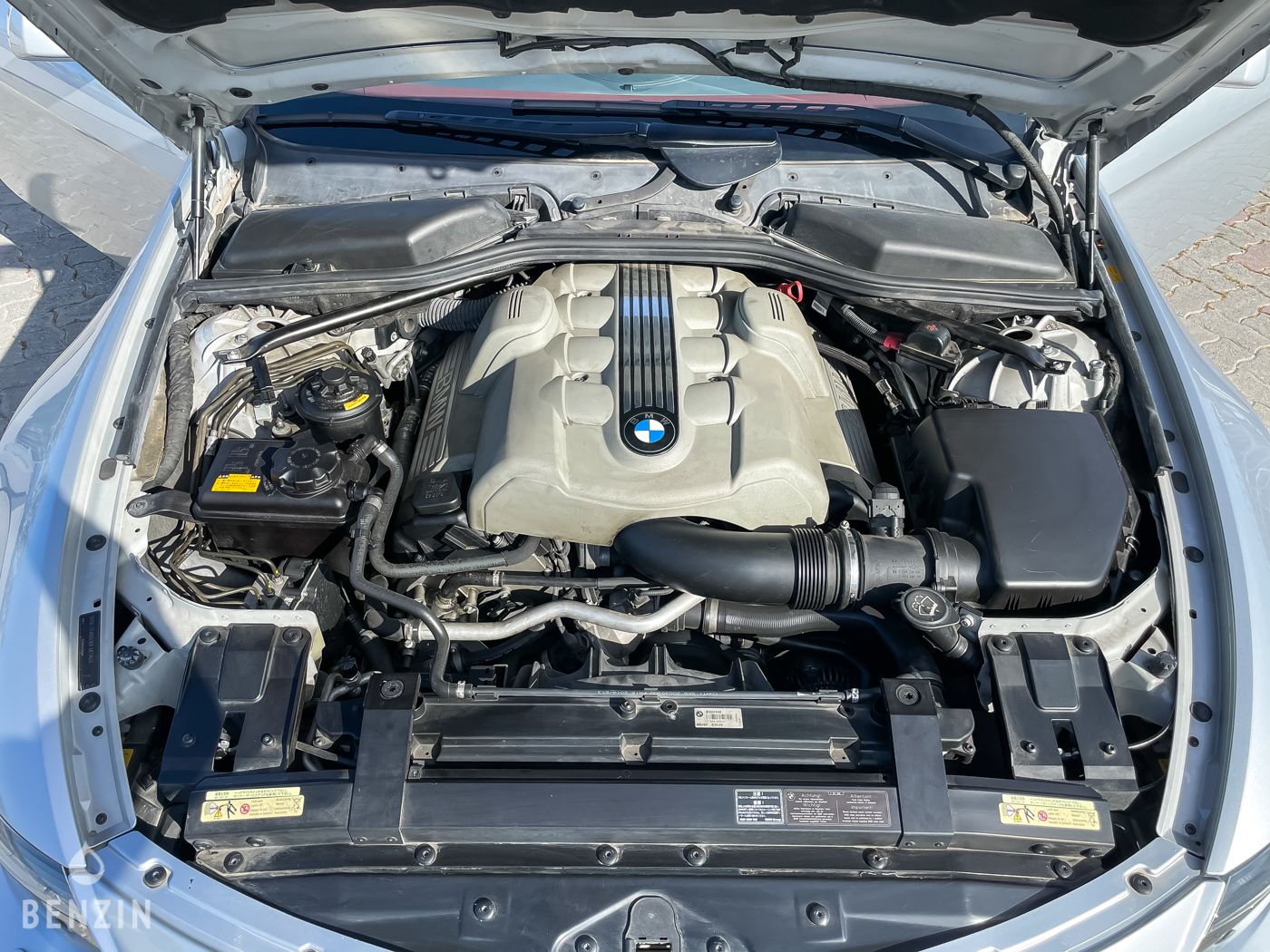 La voiture dispose de ses 4 jantes d'origine en très bon état chaussées de pneus en bon état. La voiture freine normalement.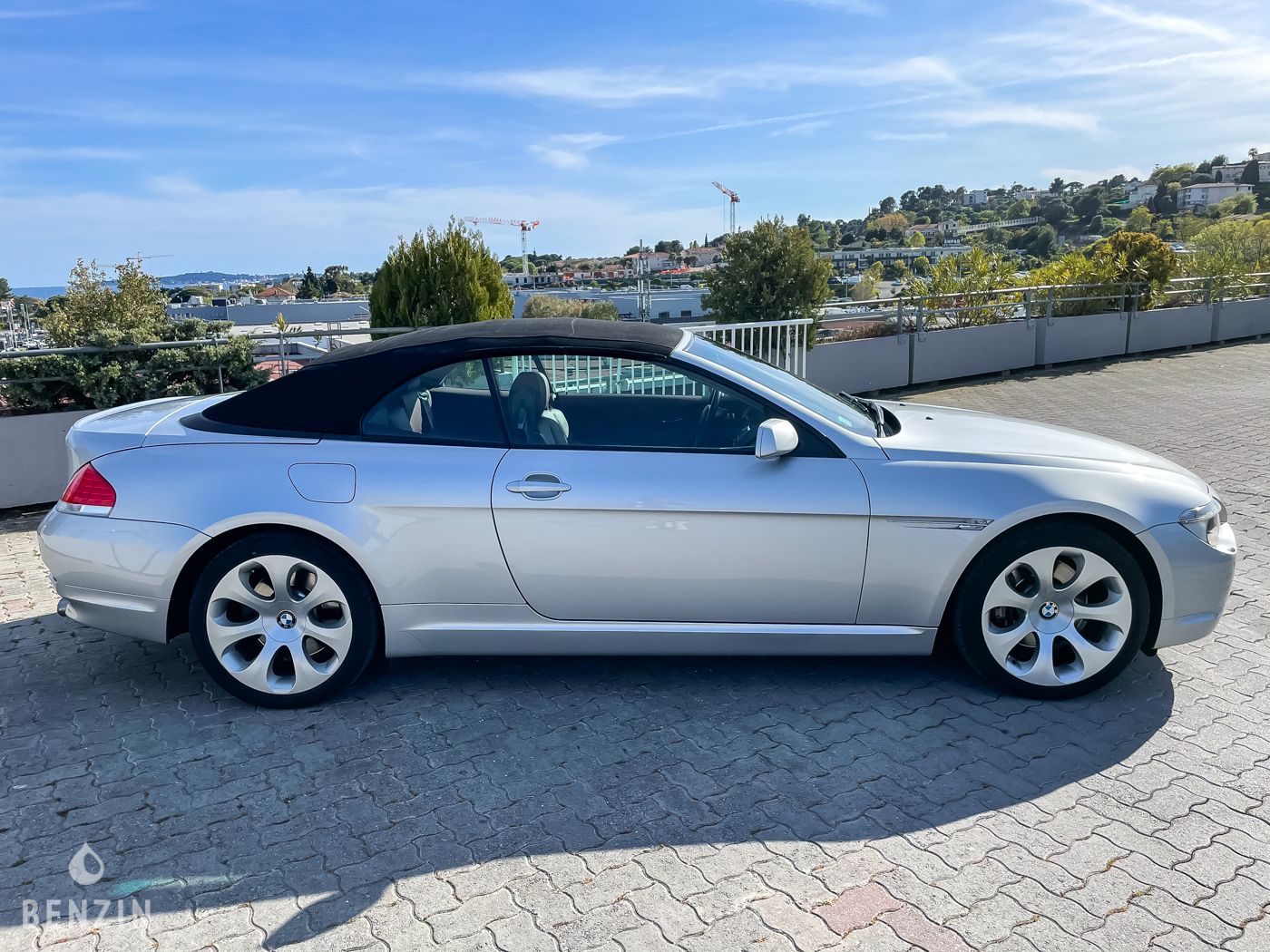 Le vendeur est un professionnel situé en France à Cagne sur mer (06) et accepte les visites pendant la vente. La voiture sera vendue avec sa carte grise française, son carnet, des factures, sa documentation, un certificat 846A (dédouanement) et le vendeur s'engage à fournir un CT favorable de moins de 6 mois.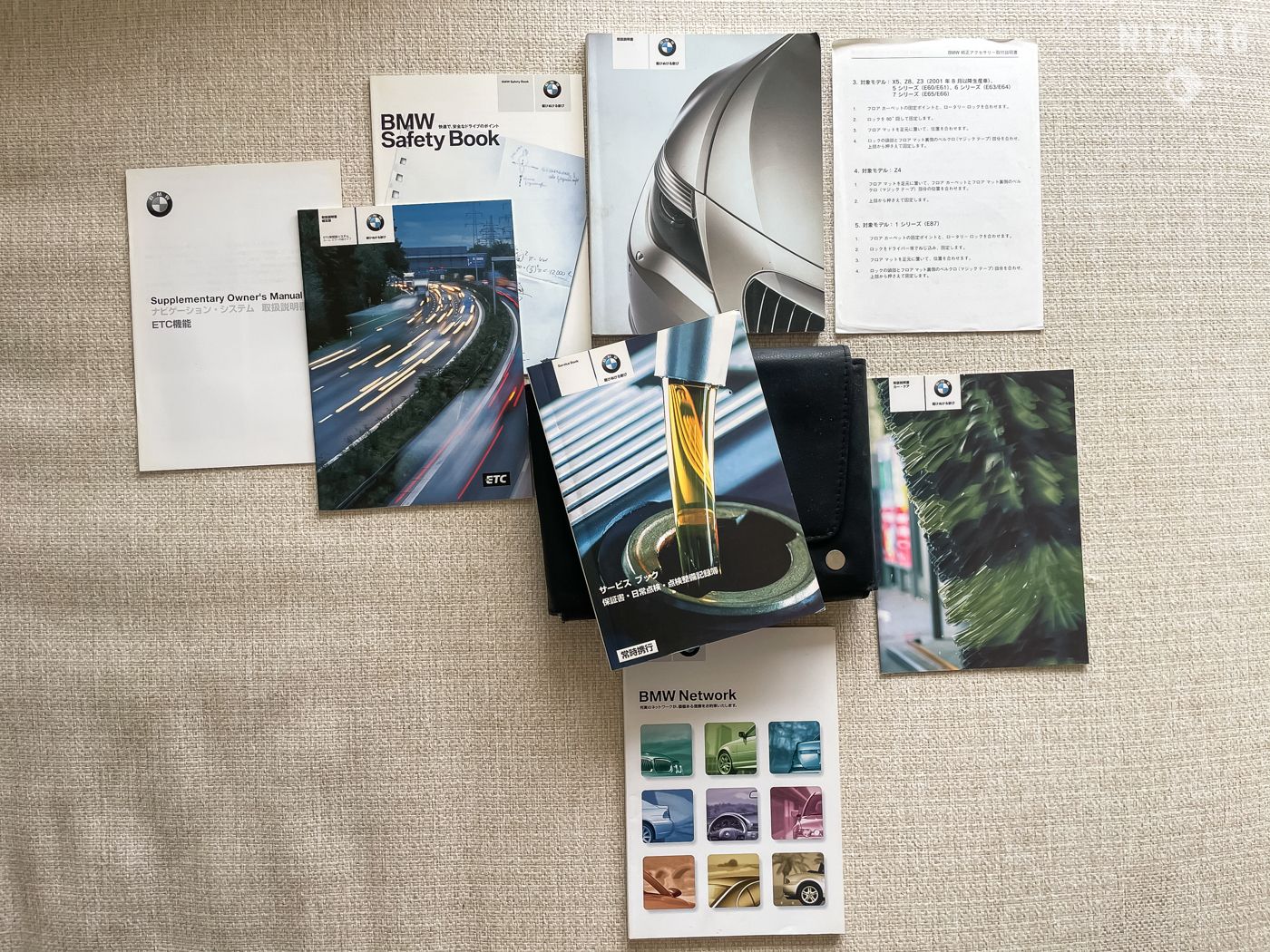 Le vendeur a souhaité définir un prix de réserve.
Auction information
Galerie
Seller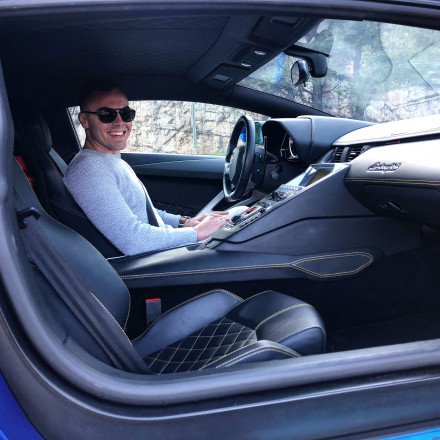 Tristan06
About this vehicule
Secure Payment

Secure PaymentThis vehicle is eligible for secure payment. You pay for your vehicle via an escrow account
Benzin Trusted Seller

Benzin Trusted SellerThis badge reward the sellers who did several transactions on Benzin with very good buyer feedbacks.
Reserve not met
Financing
You can no longer submit a request. Requests can be submitted up to 3 days before the end of the sale.
Newsletter
Un mail par semaine pour ne rien manquer
Currently on Benzin
More on Benzin